Chef Santosh Rawat was born and brought up in a lower middle-class family in Mumbai and started as a part time waiter in catering companies at the age of 15 developing his passion towards the food industry through his consistent efforts. Santosh started buying and reading culinary books to increase his knowledge and later pursued his IHM/Craft Course from Kamat Institute of Hotel Management and Catering Technology in the year 2000. Santosh Rawat's hospitality journey had begun in Feb 2002. All his efforts were converted into reality when he got his first break in a luxury hotel preopening at Hyatt Regency Mumbai under the guidance of a German Chef. He has worked as a Pastry Chef at Diani Reef Beach Resort and Spa in Kenya, Shangri-La and Traders Hotel Abu Dhabi and in Grand Hyatt as Pastry Chef. Chef Santosh Joined Marriott in 2011 as a Pastry Chef for the preopening of JW Marriott Chandigarh after which he moved to Renaissance Mumbai and Convention Centre Hotel. With all his potential and performance, Chef Santosh Rawat was hired as preopening Executive Pastry Chef at JW Marriott Sahar Mumbai in October 2014.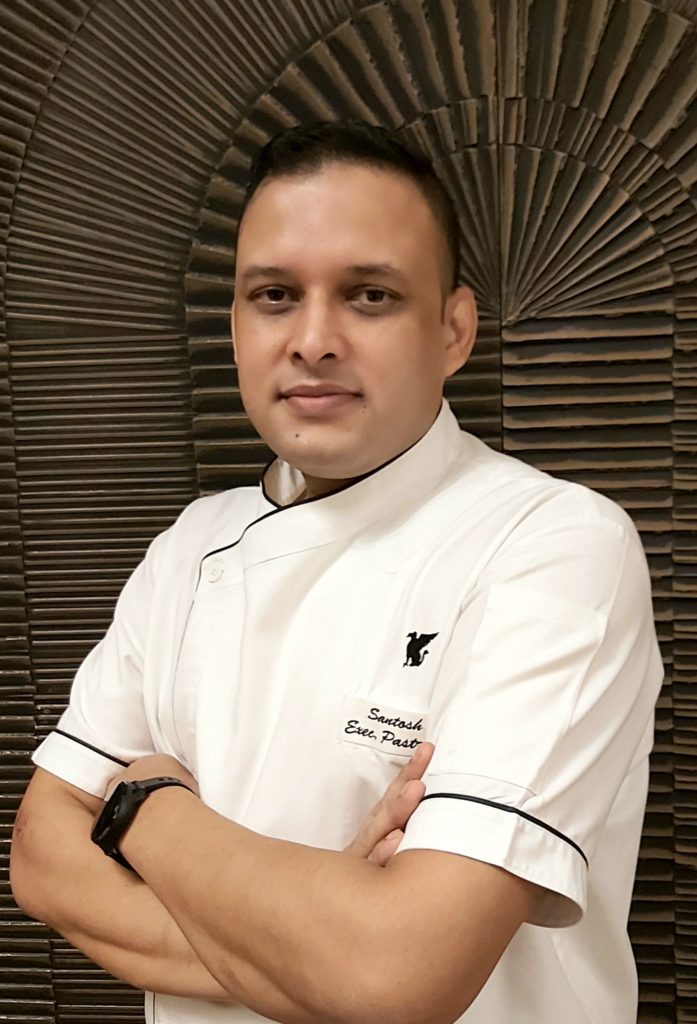 What inspired you to become a pastry chef? You've been in the industry for quite some time. Would you have done anything differently when first starting out?
I was born and brought up with hoteliers around me. I wanted to become a chef because of the love and respect that I had towards food. However, I was very fascinated with the creativity involved in creating pastry and it matched my hobbies of craft and drawing. Since then and until today I enjoy every bit of it. The mantra of my success since I started was always learning as much as possible, working hard and doing things as instructed!
What is the philosophy and ethos behind the food you create?
The characteristic of my food is simple and classy. I ensure that my food justifies the authenticity, is made with right ingredients, is understood and delivers pure value for money.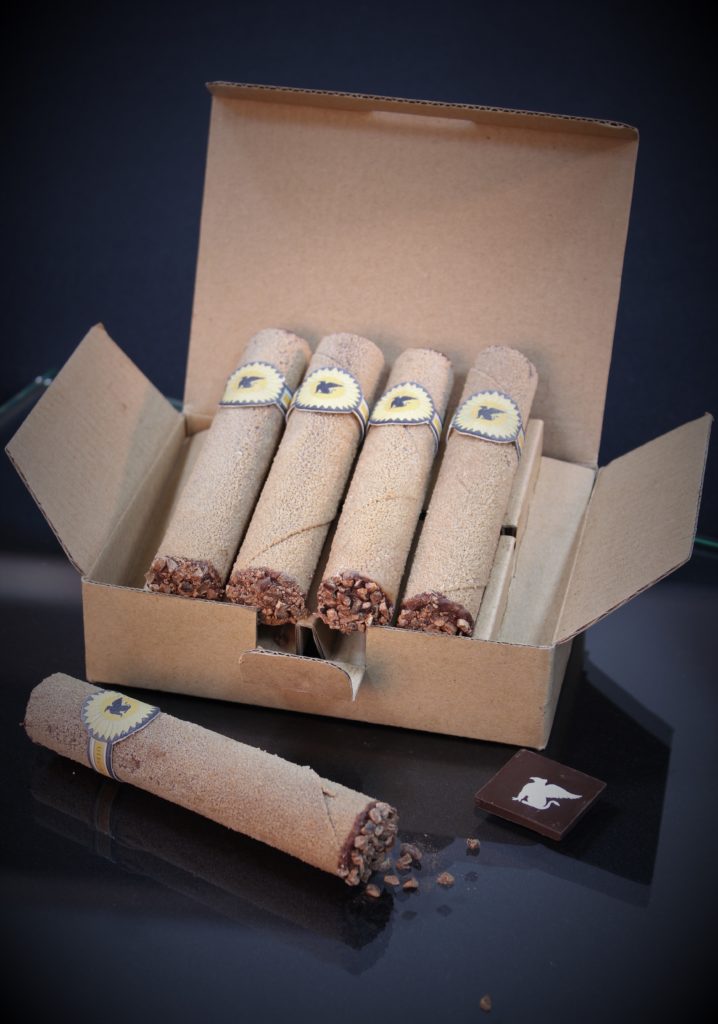 What's the latest trend when it comes to baking and patisserie? What is one food (pastry) trend you wish would just go away?
The latest trend when it comes to baking and pastry is egg less, glazes and entremets. I do get inspired with all these new ideas but it is important that we must keep the right balance between the final look and taste. So the one trend that I believe must extinguish is the intense coloured glazes.
What is your baking style and the philosophy behind it?
Do simple things well is my baking style and the philosophy behind it.
What's your favourite comfort food? What's your favourite pastry or cake or baked product?
My favourite comfort food is anything that is cooked at home and pastry is always Dutch Truffle but made from real couverture chocolate.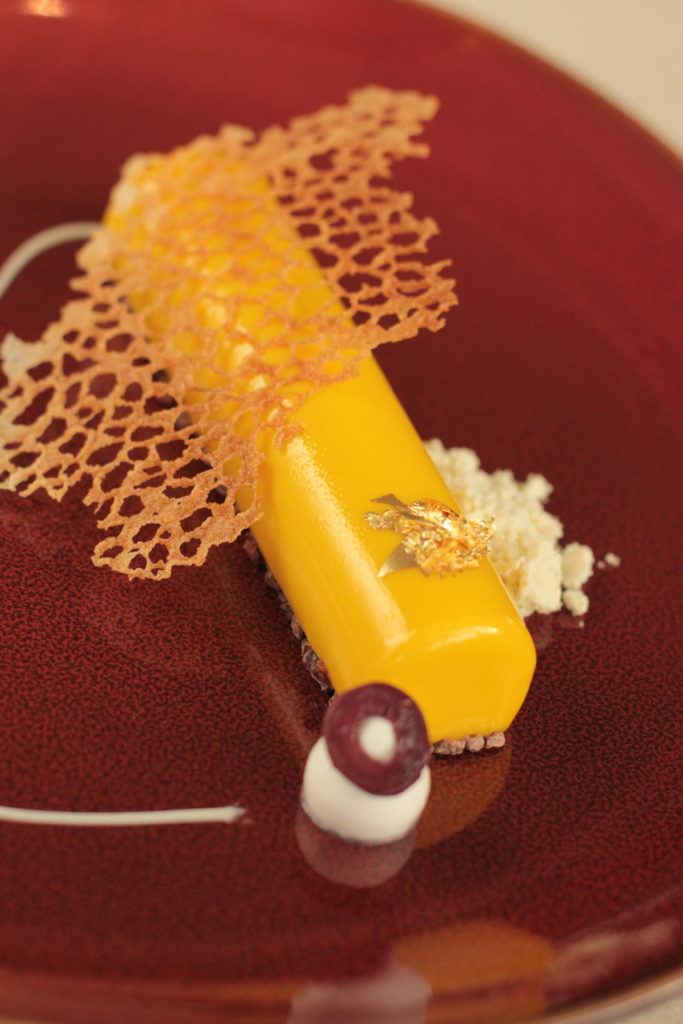 Who or what was your inspiration to become a pastry chef?
My first job was my inspiration to become a pastry chef where I understood the depth of my profession and my bosses who always trusted me and gave me the opportunity to perform.
What is your advice to aspiring pastry chefs?
Learn 'patience'. Everyone wants to be a chef nowadays, but being a chef is not just about 'cooking food'. A kitchen is it's own little organization with many people and many moving parts – and you as the chef need to know how to work with and manage all of it. You can't do it successfully without patience. Other than patience, you also need a good dose of creativity and be true to yourself, in what you believe and where you stand. Being able to do all of that will definitely set you apart.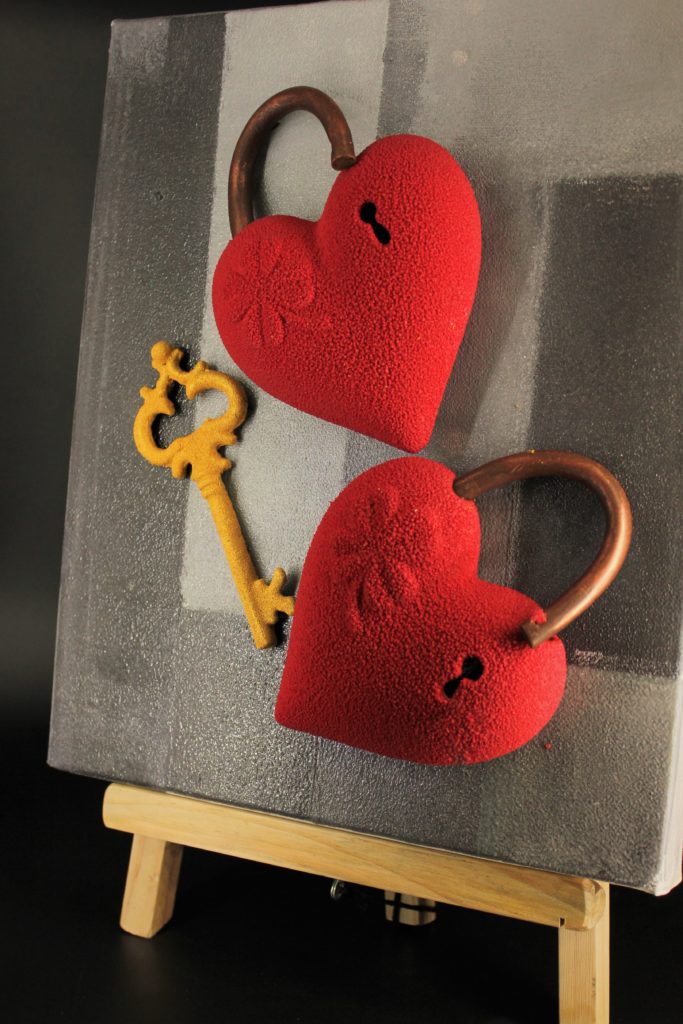 Future Plans?
I would love to start my own business and educate people with what is right whenever they buy anything from local shops. I see people looking for cheap things which are dangerous for health, so it is necessary that customers understand more about the ingredients used in their food/pastries.
Would you consider yourself as an artist? Are you inspired by artists when you create your pastries? When you create different products everyday where do you get inspired from?
Yes, pastry chefs are artists and they get magnetized with creativity around them and so I do. I have done a couple of promotions which were completely artistic for example our Valentine on Canvas promotion was about 30 romantic paintings made with chocolate during Valentine's Day which was inspired by artists. Edible jewellery exhibition- this promotion was an exhibition of jewellery created using chocolate in collaboration with Swarovski for our wedding initiatives. Our daily work profile is about creating and wowing our guests.
The topic of local food, from smaller, specialized and personally known producers, is becoming more important. What are some of your local partners from whom you source?
When it comes to pastries, it is important that we use the right ingredients to maintain the authenticity and the consistency of the product. At the same time definitely cost matters and so does our role in contributing to local community. 80% of our products are locally produced and I work with them to improvise on product quality by doing trials, imparting feedback to get what I expect to deliver great quality products.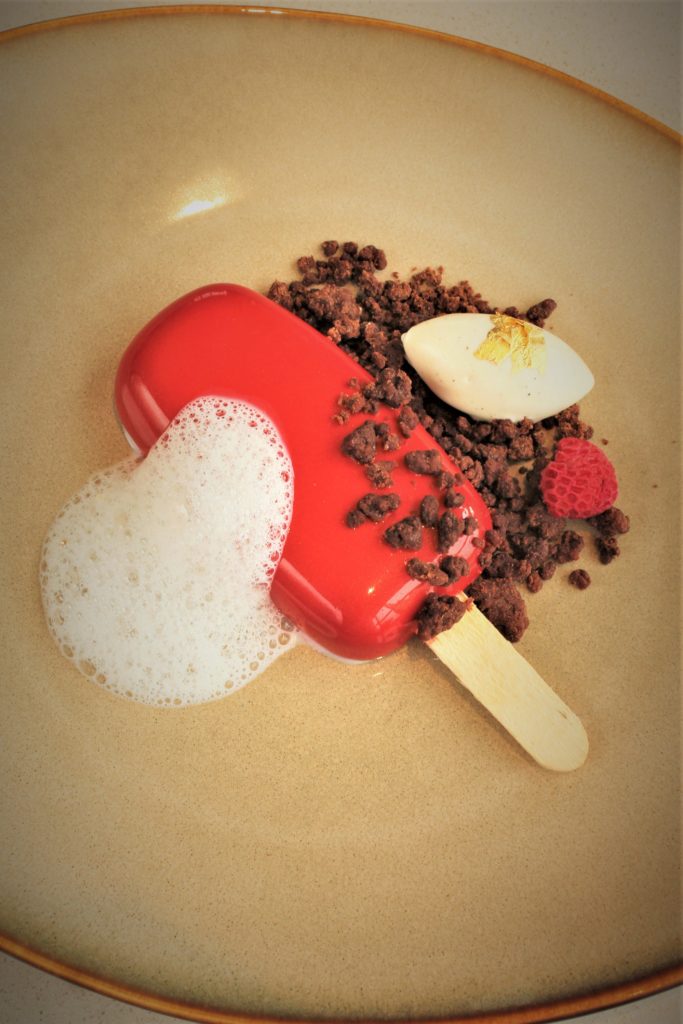 What would you say is the key/winning feature of your creations?
The winning feature of my creations is value for money with regards to good ingredients and to deliver as per guest expectations with a personal touch to give more than what was expected.
What are the most important considerations when crafting your menu?
When I plan a menu, I consider a proper balance of classic and authentic, fruits, chocolate, cakes, pastries, puffs, seasonal, baked, cream based, local and live stations.
Have you ever considered being a vegan chef? How practical is it being a pastry chef?
Being a chef of a luxury hotel, hospitality is one of the main essences of our business. Any request that comes to me is always welcomed and I try my best to deliver it. Veganism can be a culture driven approach or an allergy and for me it is just a new opportunity. I don't find it challenging as it is just a matter of exploring or rather substituting ingredients. It does change the taste and texture of the final product but is still good to consume. For a pastry chef the key ingredients are milk, butter and eggs, even though I always experiment with soya milk, vegan butter, bananas, flax seed, non-dairy cream.
What's your signature dish?
My signature dish is Cocoa 70% Cake, just because of its intense cocoa flavor and combination of soft and crunchy meringue inside.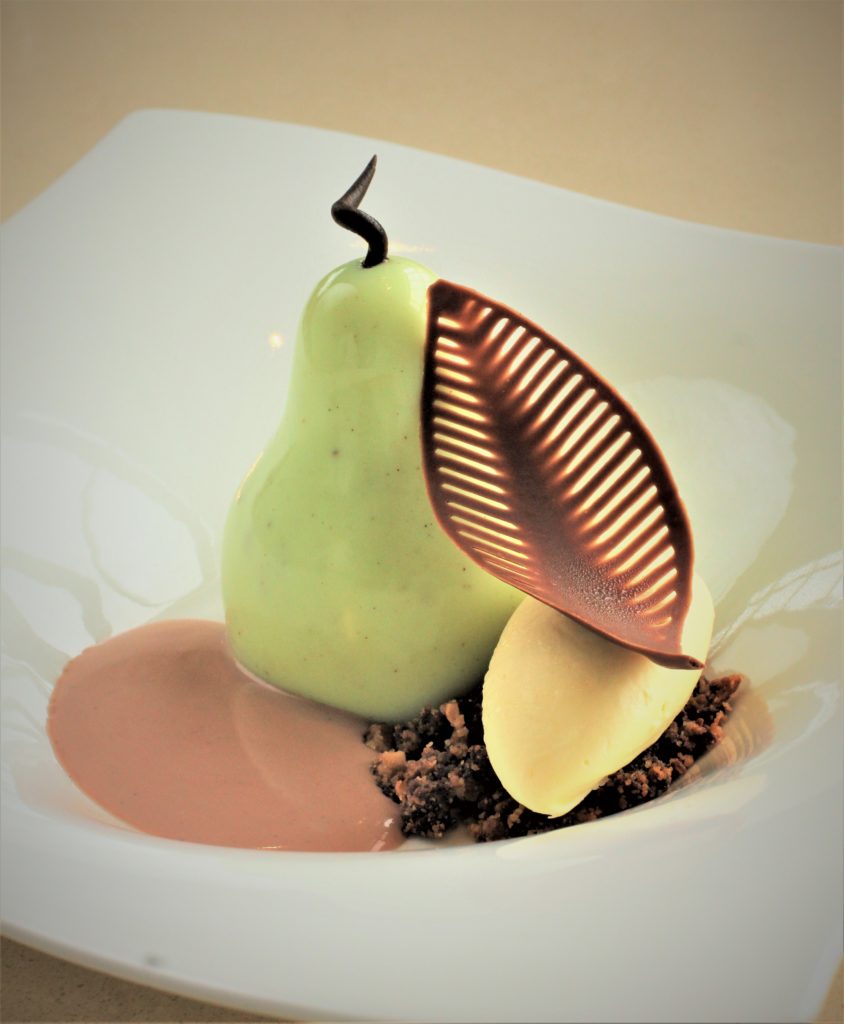 How can restaurants/ hotels/ chefs communicate the approach of innovative sustainable plant-based food/ food chains to others?
The only way to communicate is to personally use these products and incorporate in your menu, make it part of your signature dishes and talk about it.
How has the current pandemic affected your work?
The current pandemic has given us a new opportunity to explore takeaways, hampers and hygiene. My strategy during this time was to improvise and stabilize on the quality and processes through proper training to my associates. I did take this time to develop some new recipes and capitalize on my skills. Everyone is affected with this pandemic and it has been very difficult for every business. But I am sure it will come back to normal and we will be back again with something new!
When the lockdown is over, what is the first restaurant you'll be heading to and what will you order?
Honestly, I would like to travel to an island and savour some fresh crabs…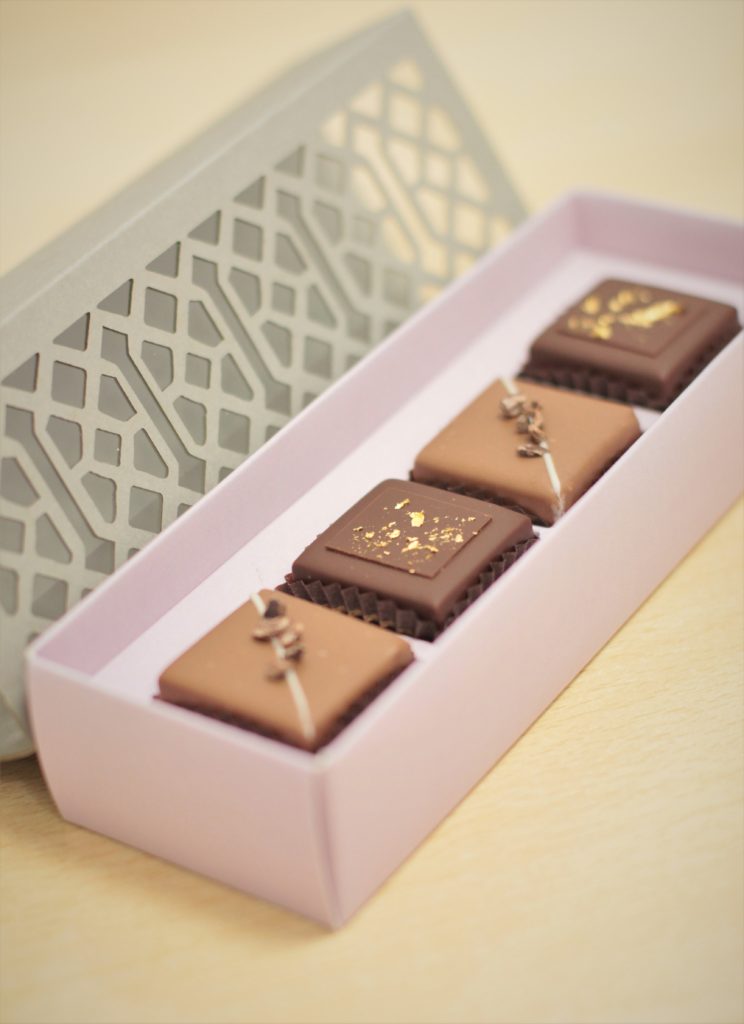 Which is the dish you've created that you are most proud of and why?
The dish that I am most proud of is Frozen Popping Popcorn.
We spend quality time at the food counters, deciding what will complement the movie better! Popcorns
being our favourite, we hope to try new flavours every time. During one such occasion in Italy, I was quick to notice how we grew tired of the usual flavours, and that's when I received inspiration for a new flavor. I coated freshly popped corn with melted chocolate, gave it my own twist by adding popping candy, topped it off with salt flakes, and froze it before serving. The resulting marriage of sweet and salty flavours, complemented by the gentle popping effect of the candy created a nouvelle experience.