Neeta Pathare a self-taught artist, art curator, art collector and art connoisseur is the founder of Cobalt Arts. After graduating in statistics and completing a diploma in computer software, her passion for art could not be restrained anymore and she decided to convert her hobby into a profession. She went to the Sir J.J. School of Art and Art Criticism to be trained professionally and she later got a diploma from Jyanapravaha Institution, Mumbai. For more than 15 years, Neeta pursued her passion as an artist exploring the deeper meaning of life through her artworks and exhibited her works in various reputed national and international galleries.
Later she devoted her attention to promotion of emerging artists and founded Cobalt Arts in the year 2015 with an aim to create a platform for promising artists and develop a network of artists, curators, connoisseur and collectors to enhance the critical appreciation of art. By assuming the role of a curator she conceptualized various shows all over the globe showcasing the work of emerging artists along the side the works of masters and established artists.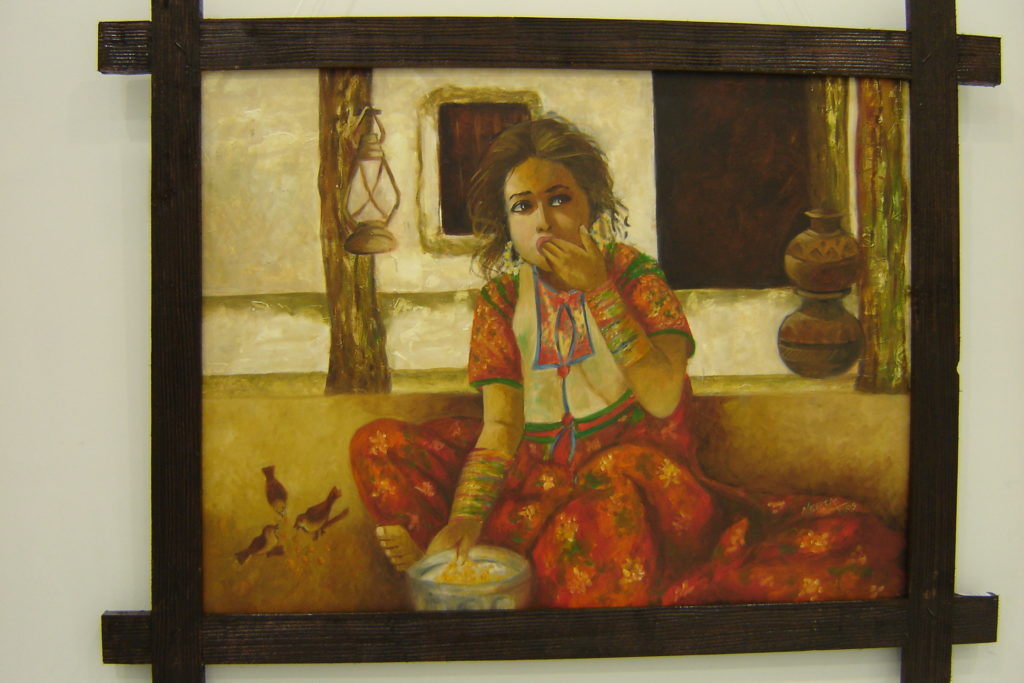 What's integral to the work of an artist?
Observation, out of the box thinking, brainstorming, technical knowledge like colour schemes, compositions, textures, use of perfect tools are important factors. But above all the honest expressions and thoughts which an artist portrays on canvas is the most integral part.
What role does the artist have in society?
Artists are a very important part of our society. Through their art, social, emotional and cultural documentation of that particular era takes place. They spread happiness, peace and love through their creativity.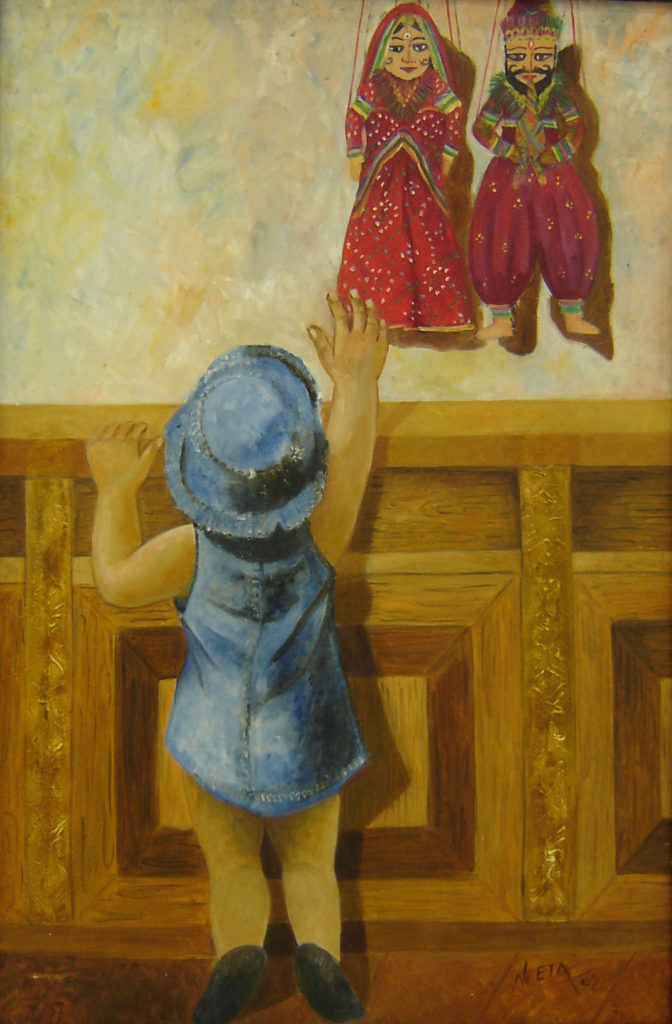 What art do you most identify with?
As an artist and an art curator, I can identify with almost all styles of art. With a vast knowledge about art through reading, through interaction with Indian and international artists, art curators and art historians, I realized that there is a history behind every art form. There are some reasons behind a particular style. And when you get to know about it, you start appreciating that particular art. I believe in keeping an open mind while viewing any artwork or art form. At the end art is an expression. It's a different language so I always try to learn it.
What themes do you pursue?
I celebrate womanhood through my paintings. I depict different colours of women through mythological characters as well as modern characters. I try to touch many social issues which are related to women or related to human beings through my women characters.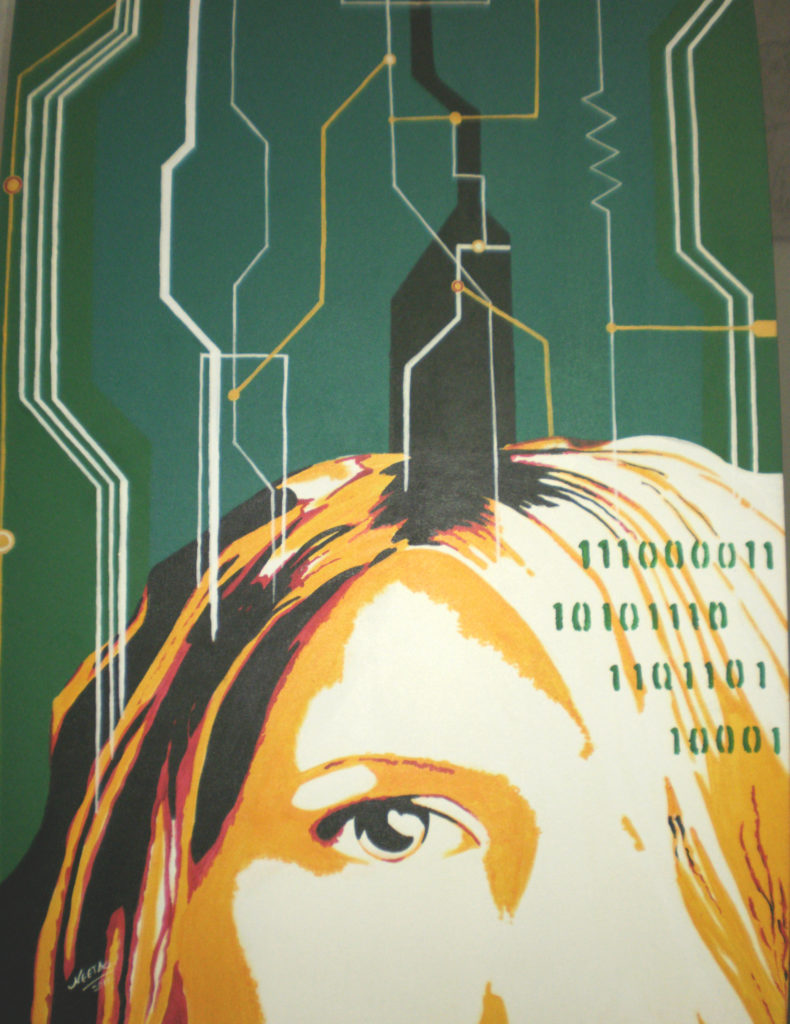 What's your favourite art work?
My own most favourite artwork is 'I am' where I have depicted a woman as a queen. The concept of this painting is that every woman is a queen; the only thing is she should realize it from within. If I talk about other artist's works then the list is endless….works of G.S. Gaitonde, works of Gustav Klimt, works of Raja Ravi Varma….and so on.
Describe a real-life situation that inspired you?
Womanhood itself inspires me a lot. The entire experience of having been a daughter, wife, mother, professional, leader including the good and bad situations where a woman showcases and experiences her own power and strength is so inspiring.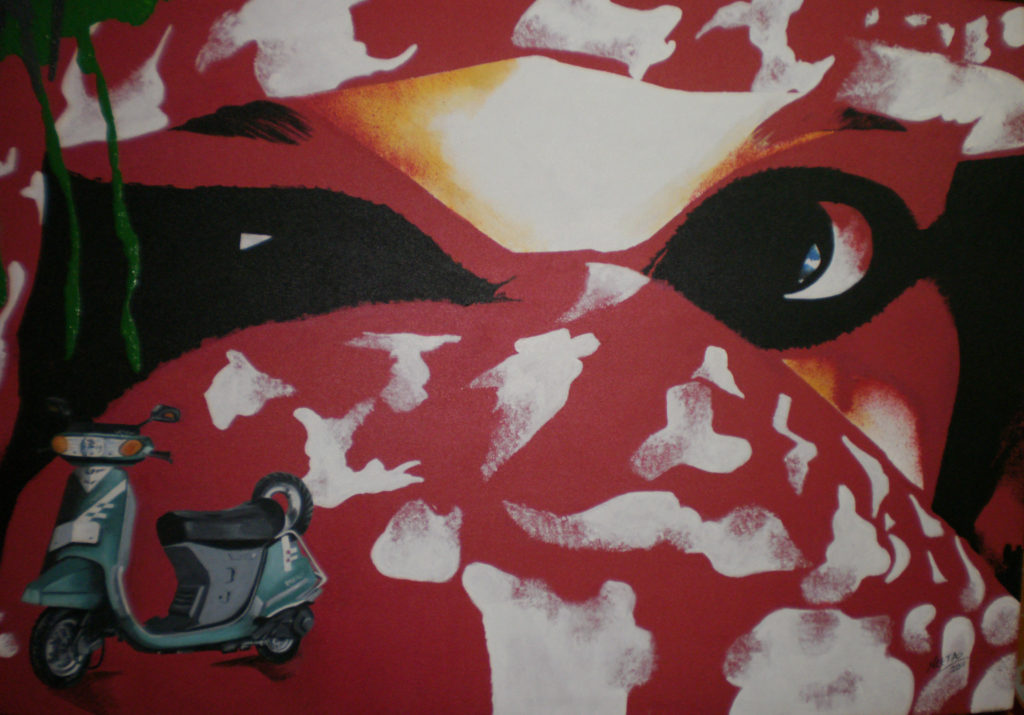 What jobs have you done other than being an artist?
I used to supervise the compilation of criminal cases records; during the 90's when computers were a very new concept in India. During that period creating databases was a very huge and important task. I used to design sarees for a renowned company as well.
Why art?
Art is my first love. I cannot imagine a life without art.
What is an artistic outlook on life?
Always express yourself at the fullest. I like an aesthetic surrounding, whether it is my home décor or cooking or gardening. I enjoy every moment of my life. Life shows you different colors, I always try to embrace each one of those beautiful colours.
What memorable responses have you had to your work?
People always admire the eyes drawn in my paintings. They say that these eyes seem so alive almost as if the eyes speak to the art enthusiasts.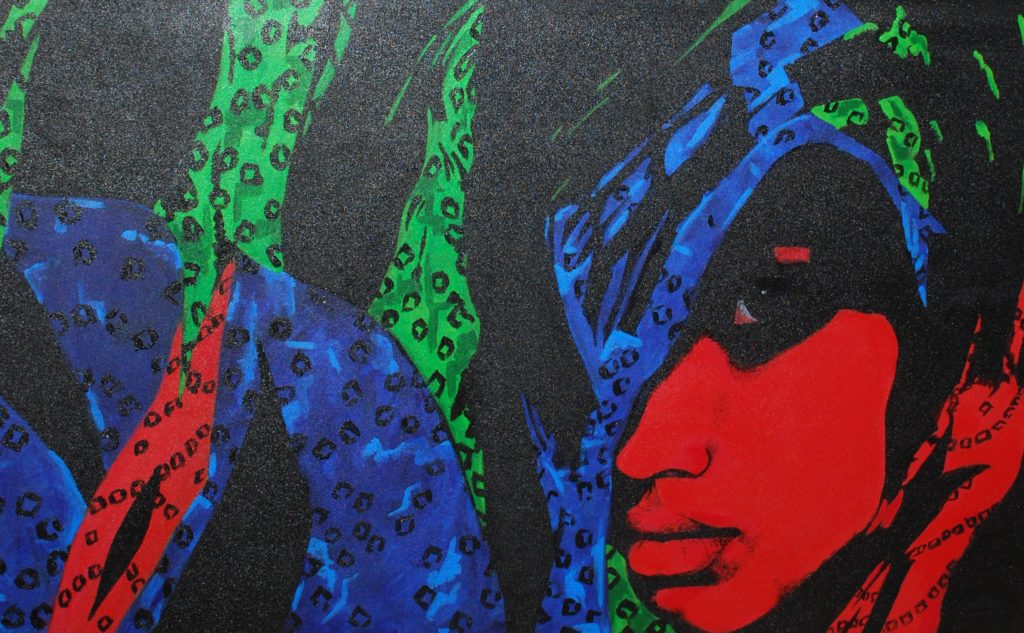 Is the artistic life lonely? What do you do to counteract it?
I believe that an artistic journey is always an individual journey. It is an expression of one's self. An artistic life is definitely not lonely, because an artist interacts with nature, with other human beings, with their surroundings and society. He/she portrays various experiences through art.
What do you dislike about the art world?
Art world has to be organized as many people are looking at art as an investment. The information shared from artist to artist or from gallery to artist or to other gallery should be authentic for the good health of the art world. It's high time that the art world should have copy rights. There are so many conflicts that exist when it comes to authentication of famous artists works.
What do you dislike about your work?
There is nothing to dislike about my work. Every artist has his/her own journey. With age and experiences his/her art gets evolved.  It's an ongoing process.
What do you like about your work?
My art is very simple, straight from my heart, with simplistic forms and with beautiful colours.
Should art be funded?
In the ancient era art was always funded and that's the reason it flourished so beautifully. Art is not a necessity of our day to day lives but it is a cultural need. It documents the journey, cultures, eras and history of mankind.
What role does art funding have?
Earlier various kings nurtured artists and art, now this responsibility should be taken by the government and business tycoons. Only then it will flourish for the next generations of mankind. Art funding will allow artists to focus only on art.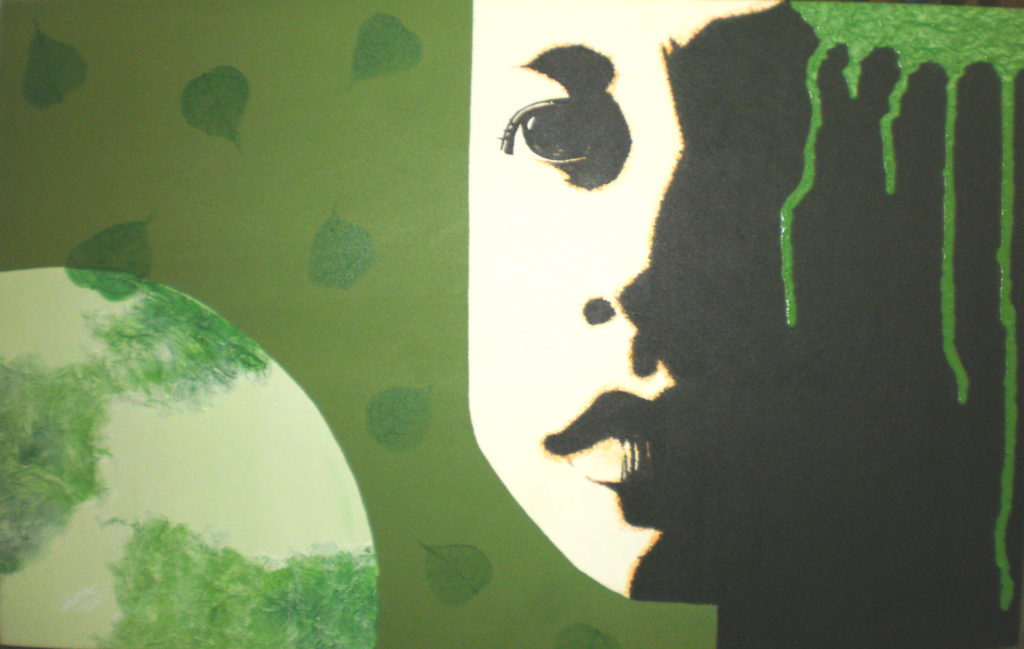 What is your dream project?
I have several dream projects some of which I have already fulfilled. I provide a platform to artists from interiors of India through my art gallery Cobalt Arts. I have started a new concept of Art café at premium luxurious residential towers. I sponsor talented artists. But there is yet a lot left to do, projects like starting the Coal Mine Art Tourism and starting a place where artists can work peacefully as well as can exhibit their works.
Name three artists you'd like to be compared to.
I believe there is no comparison between any artist. Every artist expresses his/her mind on canvas. It may be their experiences or their beliefs or their observations. It's about that particular individual….it can't be compared.
Favourite or most inspirational place?
For me the seaside is always inspirational. The sound and rhythm of waves, cold and warm breezes, drama of colours at the time of sunrise and sunset is so divine. That's the reason I am perennially in love with Goa and Maldives.
What's the best piece of advice you've been given?
About Art? I haven't received any advice from anyone. But I did receive criticism at my first exhibition. My paintings were compared with the adjacent art student's exhibition. I accepted it very positively and learnt art from basics almost for 3 years from a senior artist.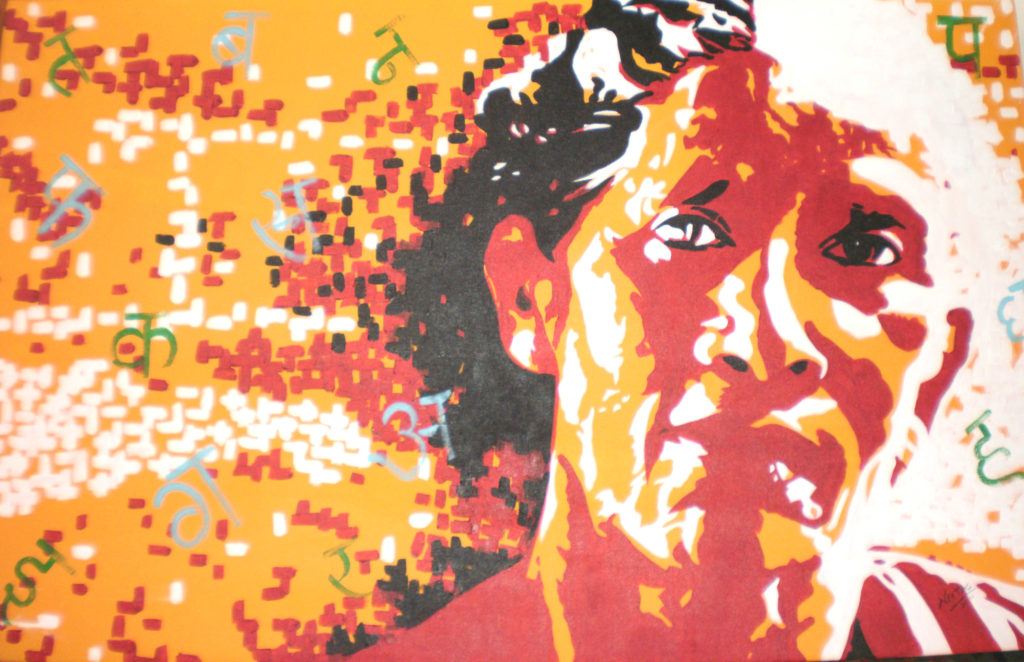 Professionally, what's your goal?
Professionally I wear different hats that of an art gallerist, art curator other than an artist. Through Cobalt Arts we provide a better platform to young deserving artists and nurture their art. Propagate art awareness in our society through various programs such as art exhibitions, art talks, art walkthroughs. Apart from making Cobalt Arts a successful business venture, I have also focused on art being used for social causes. Cobalt Arts has also been part of the various beautification projects in the city of Mumbai and our creative team has added to the aesthetics of the city through carefully crafted art installations at various locations in the city. Cobalt Arts mainly offers art consultancy to individuals, institutions, corporates as well as the public sector to help making well-informed choices while investing in artworks, planning long term investment strategies and also provide effective support from selection to installation of art. I have also started Art Café at Worli,
Mumbai. Art Café is a popular concept abroad and we are trying to establish this concept in India across premium real estate properties. It is a very unique concept where people can have their business meetings or enjoy leisure time with friends and family in an arty ambiance. The café is equipped with various art forms like paintings, sculptures, artefacts, potteries etc.  It also has various ongoing art workshops or art activities within the café.