Pastry chef Saloni Mehta was born and raised in Rajkot, India and this is where her very first memory of food begins. "A mixture of leftover chapatti crumbles, ghee and jaggery was the first dessert that my mum would prepare for me at lunchtime. In the summer holidays we (my family) would enjoy a treat of delicious mango aam ras. Melt in the mouth rasagullas almost like cotton balls and a bowl of custard apple basundi that would only make an appearance on special occasions are childhood memories which made me appreciate the importance of certain foods linked with celebrations," she says.
Saloni attended ICE Culinary School in New York City where she developed both classic and modern pastry techniques passed down by mentors and where the passion and love for pastry and bakery and the hunger to work in professional kitchens was installed in her. During these years, she worked in a vast array of kitchens under several recognised chefs, from Jean Gorges, Galvin brothers and Mandarin Oriental hotel. Her first job as a pastry chef was at the Fairmont Hotel in UAE and the highs and the lows of working in a professional kitchen have moulded her to be the chef that she is today.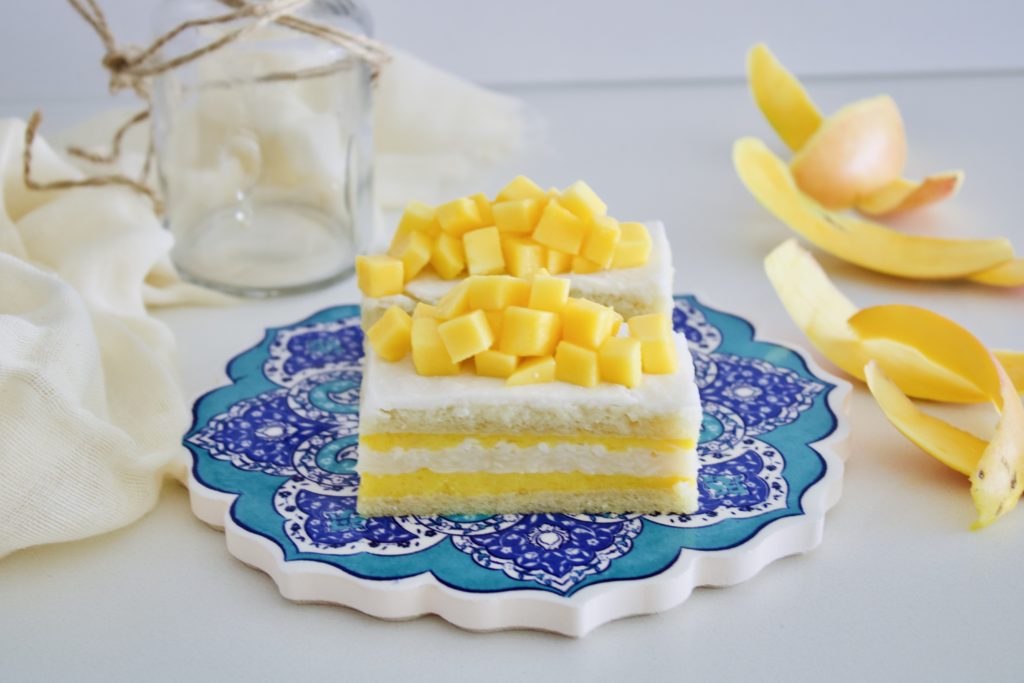 "Lately I have stepped away from working full time as a chef and decided to fill this void by developing myself as a recipe creator and food photographer. This experience has been a learning curve and it has added more to my knowledge. It has given me the motivation to go back to my roots and create recipes that are purely vegetarian, recipes that are eggless, recipes that don't contain any form of meat or fish based gelatine," she reveals.
In this interview we speak to pastry chef Saloni Mehta about her philosophy, her upcoming cookbook and future plans.
What is the philosophy and ethos behind the food you create?
Being a vegetarian, I want to be able to create eggless dessert recipes that ensure people who follow such a diet can enjoy desserts that are just as delicious as those with eggs. It is very rewarding to create a dish that people love without using a baking staple of egg.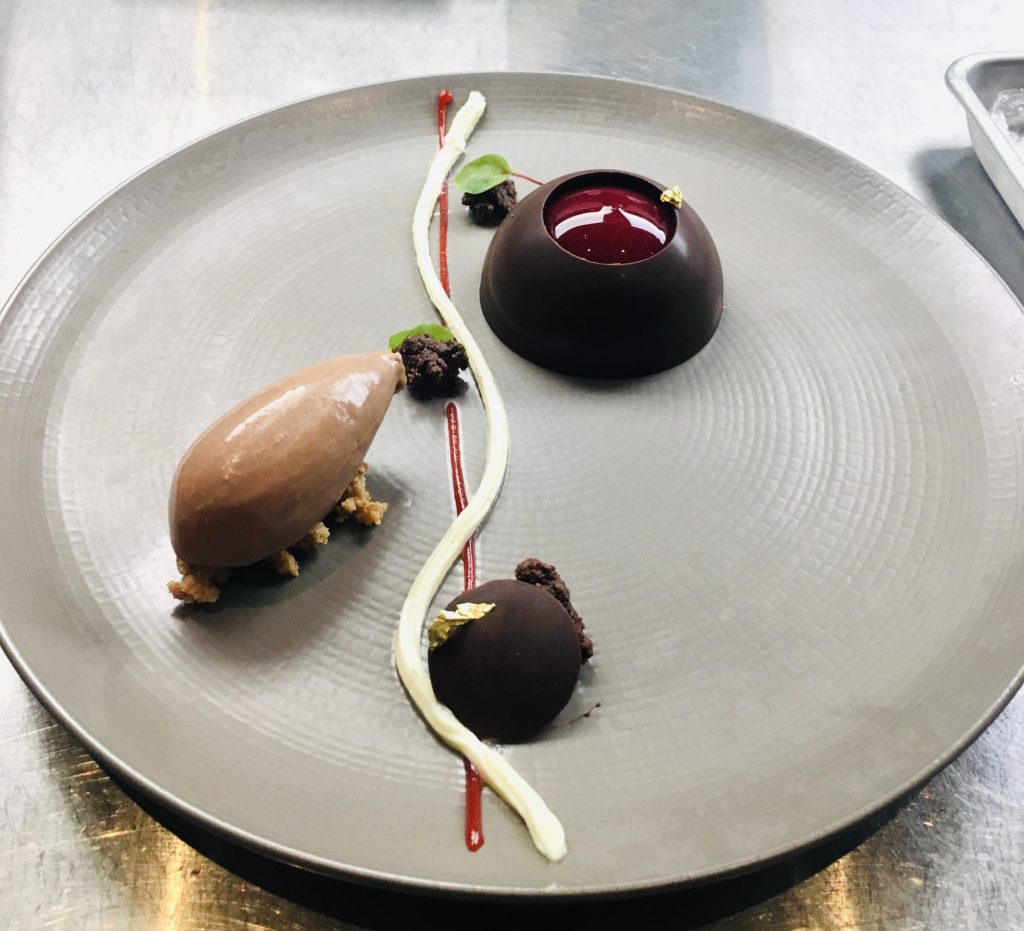 What's the latest trend when it comes to baking and patisserie? What is one food (pastry) trend you wish would just go away?
One of the ongoing trends in the pastry industry right now is multi colour glazed cakes and also fruit shaped desserts. One trend I wish would go away is that many chefs want to create bright colour dishes with unnatural food colourings so that the product will appear a certain way on social media. The reality is that the colour takes away from the natural taste which I believe should be the focus. I also feel that the use of liquid nitrogen is over-hyped.
What is your baking style and the philosophy behind it?
My philosophy is to create visually appealing desserts that allow the natural ingredients and flavours to speak for themselves. Not over-complimenting desserts by adding flavours but concentrating on using the right techniques.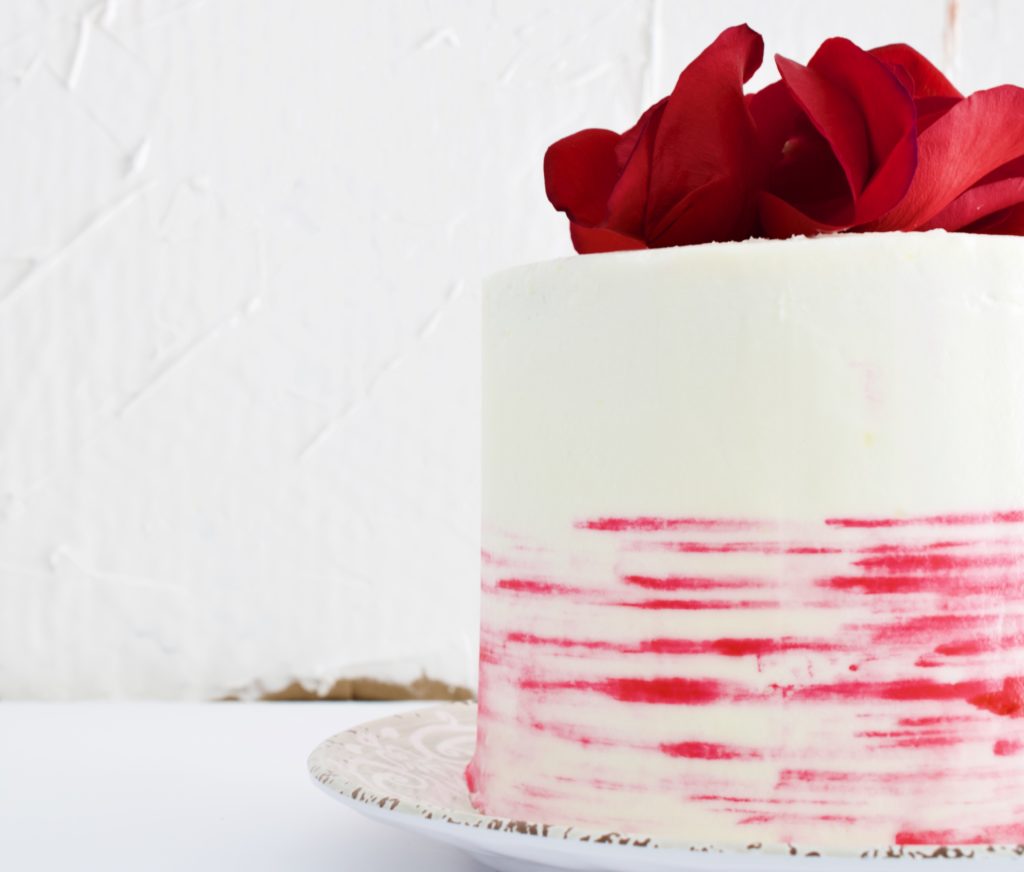 What's your favourite comfort food? What's your favourite pastry or cake or baked product?
My favourite comfort food is ramen noodles. Sticky date pudding with vanilla ice cream is my favourite dessert.
 Who or what was your inspiration to become a pastry chef?
I was inspired by the industry as a whole. I loved to read books and watch videos on techniques and flavour combinations, and I am always eager to learn more and more.
 What is your advice to aspiring pastry chefs?
Invest your time in building a solid skill set foundation and understanding simple techniques and classic recipes. Focus on working under someone who you can learn from and who allows you to increase your knowledge. It may not be the best job title or a very high paying one but focus on long term progress and what you want to learn/develop during your time in a certain job.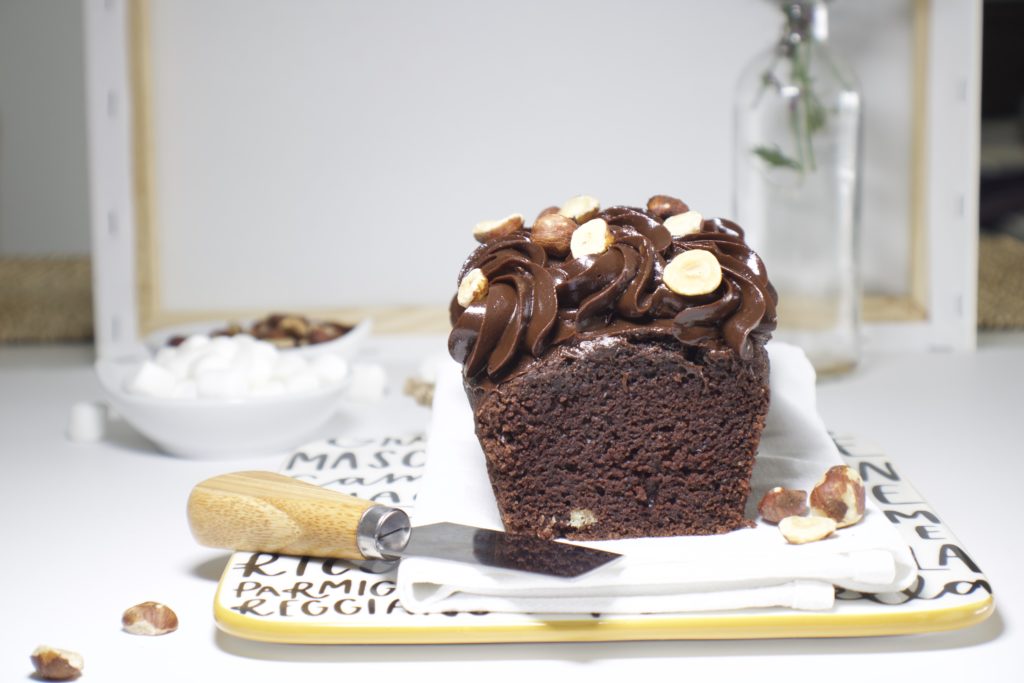 Future Plans?
I am currently working on an egg-less dessert cookbook which I am creating and self-photo-shooting. I am halfway through content creation and I'm very excited and looking forward to my book's editing and publishing.
Would you consider yourself as an artist? Are you inspired by artists when you create your pastries? When you create different products everyday where do you get inspired from?
I would describe being a pastry chef as an artist yes. Adding one more ingredient or removing an ingredient can completely change the appearance of a plated dessert similar to an artist when painting. I am often inspired by plate-ware/service pieces that may have a certain colour/shape/design that leads me to create a certain pastry product. A dessert can look great, but the real test depends on the taste. Canvas painting is a passion that allows me to set my mind for a long day of creation in the kitchen.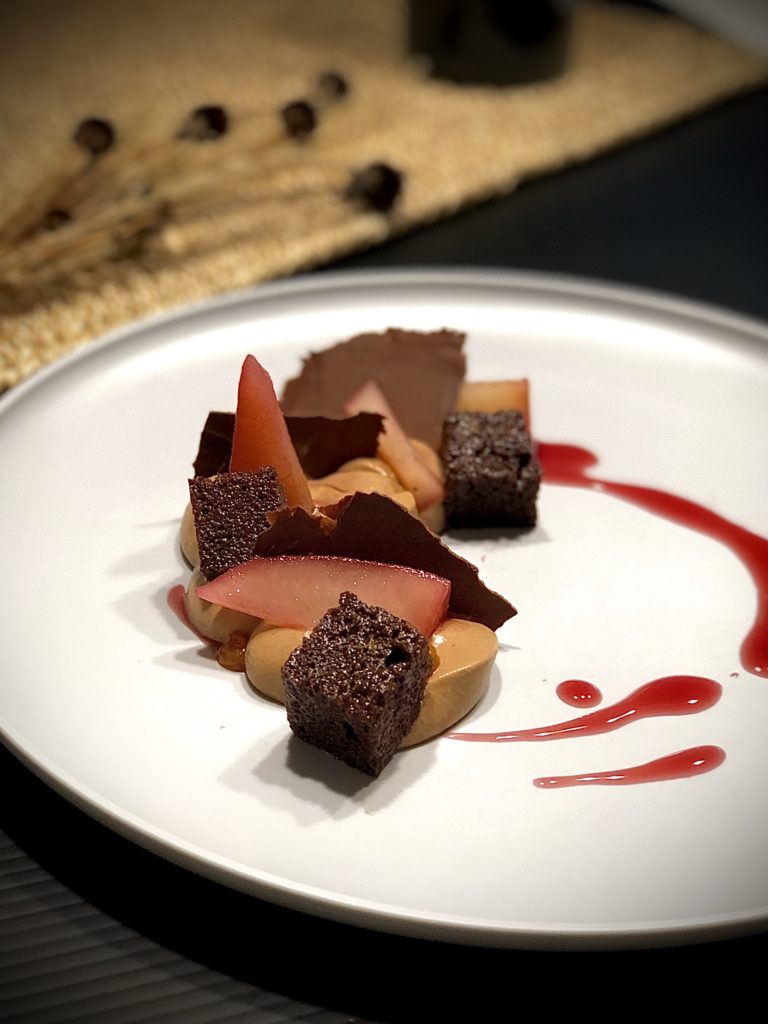 The topic of local food, from smaller, specialized and personally known producers, is becoming more important. What are some of your local partners from whom you source?
I have been fortunate enough during my time to work alongside some incredible suppliers. Whilst working on a hotel pre-opening in Doha we had purchased ten beehives specifically to create honey for our restaurants that we would harvest alongside a local farmer. Whilst working on my cookbook I have partnered with a local dairy farm to supply high quality milk, heavy cream and butter.
What would you say is the key/winning feature of your creations?
I am focusing on vegetarian recipes that contain no eggs without compromising on the taste. I am also recreating simple home bake recipes that are easy to execute for all level of bakers.
What are the most important considerations when crafting your menu?
While creating a menu, I always want to ensure that the customer can relate to the product and flavour combination. I strive to find a balance with all the dishes as everyone has different preferences, some desserts may be chocolate driven, others citrus focused etc.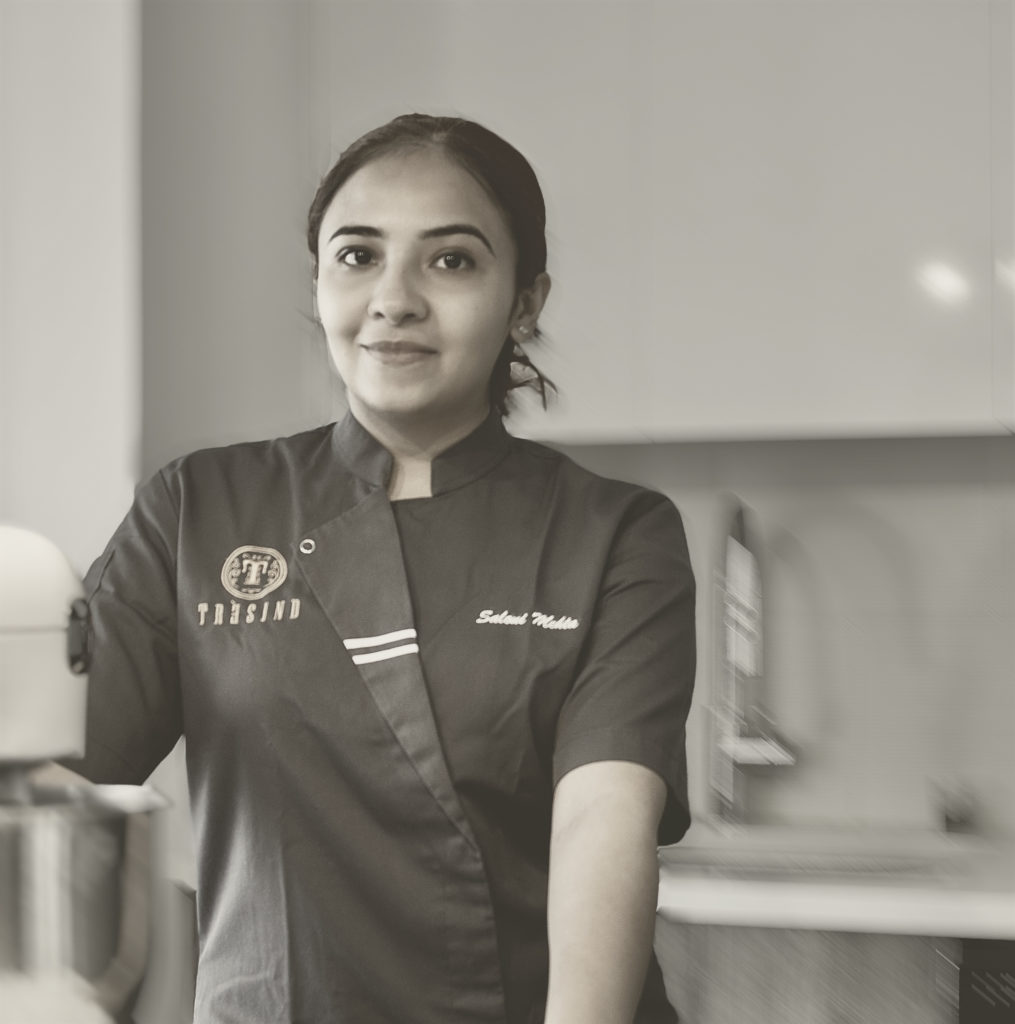 Have you ever considered being a vegan chef? How practical is it being a pastry chef?
Personally I think being a vegan pastry chef is practical but requires dedication and experimentation. I focus on finding alternative substitutes for recipes that help me achieve flavours and textures similar to recipes made with classical techniques.
What's your signature dish?
A coconut and milk chocolate bar. It is made with fresh coconut, milk and honey. It has a sublime texture as it is paired with milk chocolate. It doesn't contain any egg or egg replacer substitute.
How can restaurants/ hotels/ chefs communicate the approach of innovative sustainable plant-based food/ food chains to others?
I feel restaurants, hotels and chefs can communicate plant based and sustainable meals through honest cooking, respecting ingredients and focusing on how fabulous a preparation tastes on it's own. Instead of trying to make a plant-based burger taste/resemble a beef burger how about just making a plant-based burger taste great.
How has the current pandemic affected your work?
The current pandemic has given me the time and motivation to plan my long -term goal of writing a vegetarian dessert cookbook. I started working on this project three months ago and hope to have it completed by early 2021.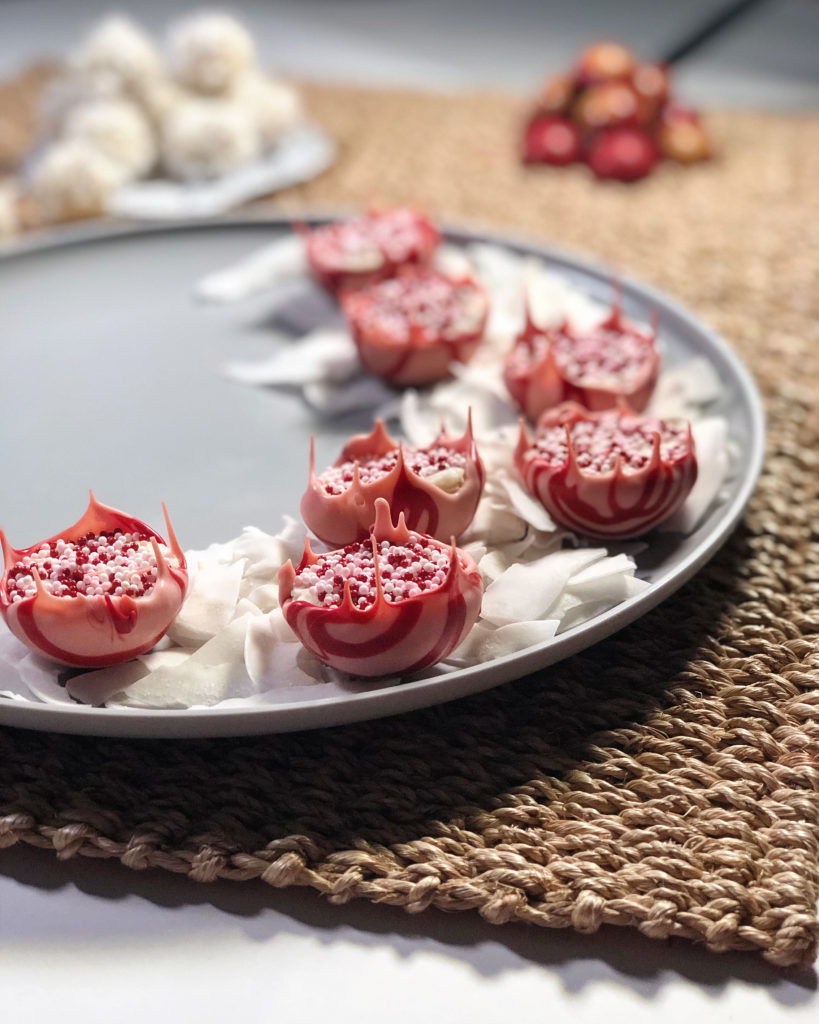 When the lock down is over, what is the first restaurant you'll be heading to and what will you order?
When the lock down is over, I will plan a trip to India. I am fond of the street food in India so it will be worth taking a trip to explore the culinary scene post the pandemic. Tasting the variety of street foods in India inspires me to create my own desserts.
Which is the dish you've created that you are most proud of and why?
Lime, caramel and 40% chocolate dessert is one dish that I am most proud of. It had several textural elements and tasted fabulous. This was my last dessert creation for a restaurant. I am now creating dishes from my test kitchen and I regularly post desserts and pastries on my page pastrybysaloni on Instagram.