Vidushi Vijayvergiya's family legacy in the business of fragrances goes back to more than 160 years. Over the last century and half, this fragrance house has managed to build and blossom the business, driven by artistry and perfection in hand blending and a keen inherited nose, counting 160 years and 6 generations to be precise. ISAK is the family's latest initiative to put Indian perfumery and it's craftsmanship on the world map. "We strive to offer rare fragrance formulations created from the rarest of the rare ingredients, using a hallmark technique to carefully concoct each bottle with the same care. We go all-out to expand our perfumery with the same honesty we use to craft our products, starting with sustainability and ending with a great fragrance for all. Based in Lucknow, we manufacture and extract many of our own essences using traditional infusion and distillation techniques that capture the complexity and notes of raw and rare ingredients of each blend – a process now foregone as too meticulous in times of machine made products. Each essence is still measured, blended and formulated by hand as it was a century ago," says Vidushi.
In the year 2017, a range of nine couture perfumes called ISAK were created which are being sold at some niche stores across India and international airports besides the brand's own store in Lucknow. A large part of their customer base consists of people looking for authentic and exclusive Indian products. ISAK showcases a pack of nine miniatures in a mind blowing Discovery Pack as well as a range of room fresheners in the form of reed diffusers.
ISAK is a Hindi word derived from 'ISHQ'. It is pronounced as /IS(e)K/ and is largely used in the heartland of Uttar Pradesh, which is also the brand's home. "Our biggest strength lies in our continuation to be artisanal, handcrafted and original over the years and not get touched by the commerciality in an industry that's otherwise mass oriented and can get stereotypical. We have managed to survive and thrive over the last century and a half while staying true to our founding roots and remaining relevant to the current times with the never ending love for our craft," reveals Vidushi. In this interview we speak to her about what brought her into this business, important facets of the perfume industry in India and future plans.
What made you decide to pursue a career in fragrances?
I was born and brought up in a family that has been into perfumery for over 150 years. It's almost like perfumery is in my DNA. Since childhood, I have spent a lot of my time around beautiful essential oils, perfumery compounds and exotic glass bottles both at the lab and the customer front. I was always intrigued by what was happening around the world in perfumery. This led to my research in Switzerland which in turn drew me back to my lineage. I realised that the kind of ingredients we use, our strong control over quality, and the customisations that my forefathers used to do is what the world is looking for. I decided to delve into the deep knowledge of Indian perfumery/ attars and go back into our history.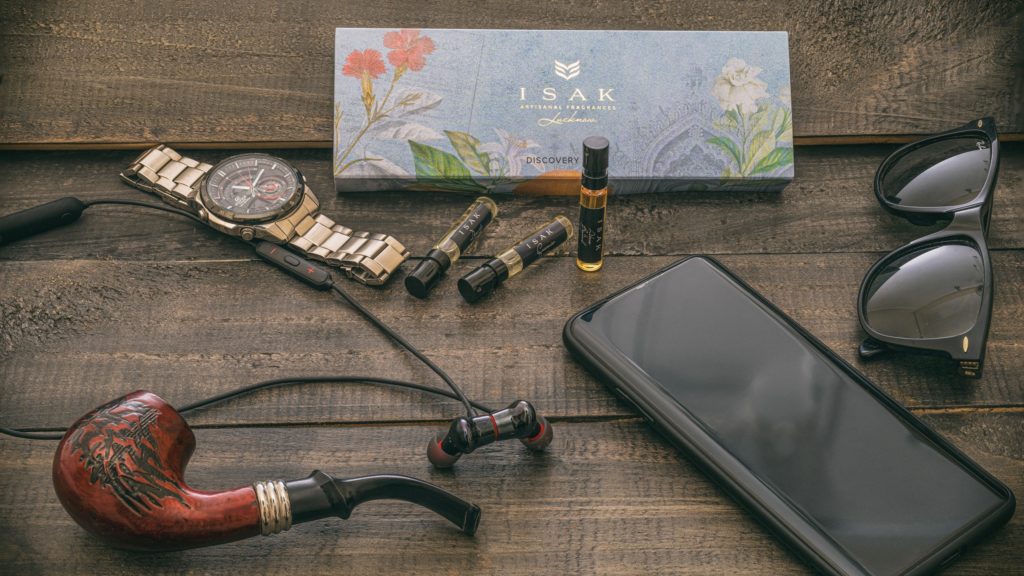 What do you consider the most important facets of the Indian fragrance industry?
India is one of the few countries in the world that has rich cultural practices and health traditions. Our country's ancient practices still hold the key for many modern-day products and techniques. Oils like rose, jasmine, patchouli, oud are oils that originated and were popularized from Indian indigenous practices. Our Vedas vividly talk about fragrances and perfumery and their various uses for therapeutic healing and medicinal properties. The gift of a huge bio-diversity that India has allows us to work around unique and rare ingredients. While for the world jasmine is one flower, for us it has over 200 different varieties each having it's own unique fragrance. Similarly, sandalwood is like our pride. We base many of our ingredient extractions on sandalwood oil which is uncommon outside of India. Sandalwood oil while lending it's own subtle and rich notes to the oral composition is also known for it's ability to absorb the aromatic molecules of materials distilled and transform them into something even more beautiful than they were when they stand on their own.
What do you think are the current and future trends in fragrances?
The Indian Fragrance industry has grown manifold over the last few years. People across the globe now realise the beauty and uniqueness in Indian perfumery. They are more intrigued about us now more than ever. As per recent studies, the Indian fragrance industry is set to grow with a CAGR of 15% over the next 5 years.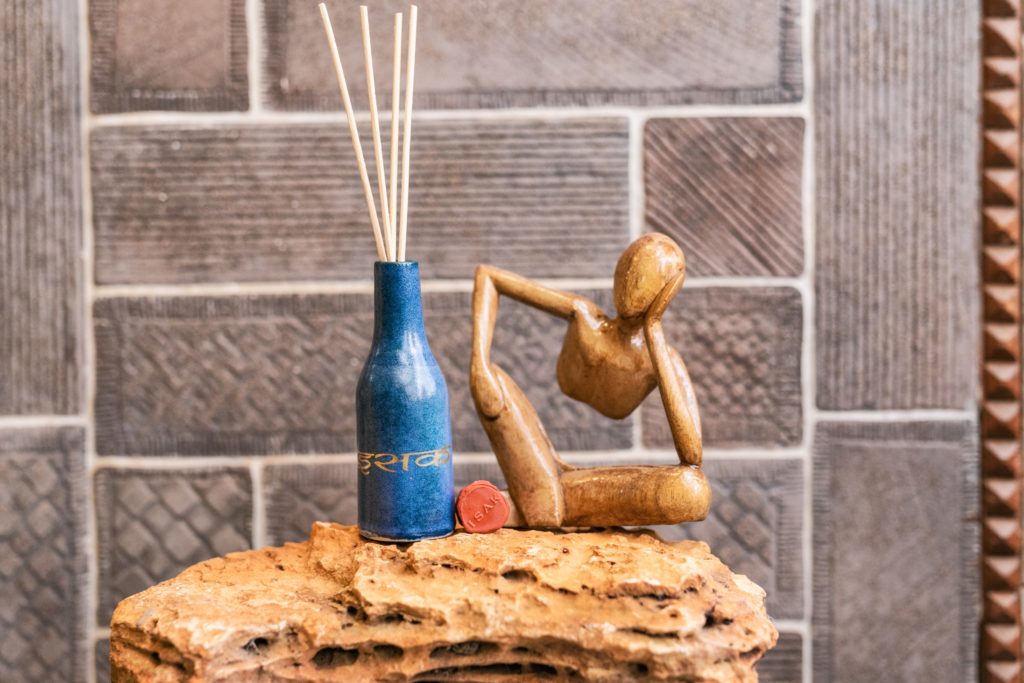 How do you think your education has prepared you to work in this field?
Perfumery is both a science and an art. While being creative is essential, perfumery is also a lot about maths and chemistry. A business in perfumery in addition also requires a good understanding of the customer, strategic business management and marketing. My education in business management from SCMHRD and lifestyle business management from IIM – Ahmedabad have helped me immensely.
How would you describe your personal style?
I am personally fond of deep, warm, earthy, woody notes with citrus, musk and clean notes. I like to play around with vetiver, cedarwood, patchouli, orange and bergamot, to name a few.
What was the first perfume you ever created?
The first fragrance that I created was an all-natural earthy fragrance with a hint of neroli called – Dancing in the Rain. This fragrance is very close to my heart and I use it often. It magically awakens the child in me; dancing to Abba in the rains.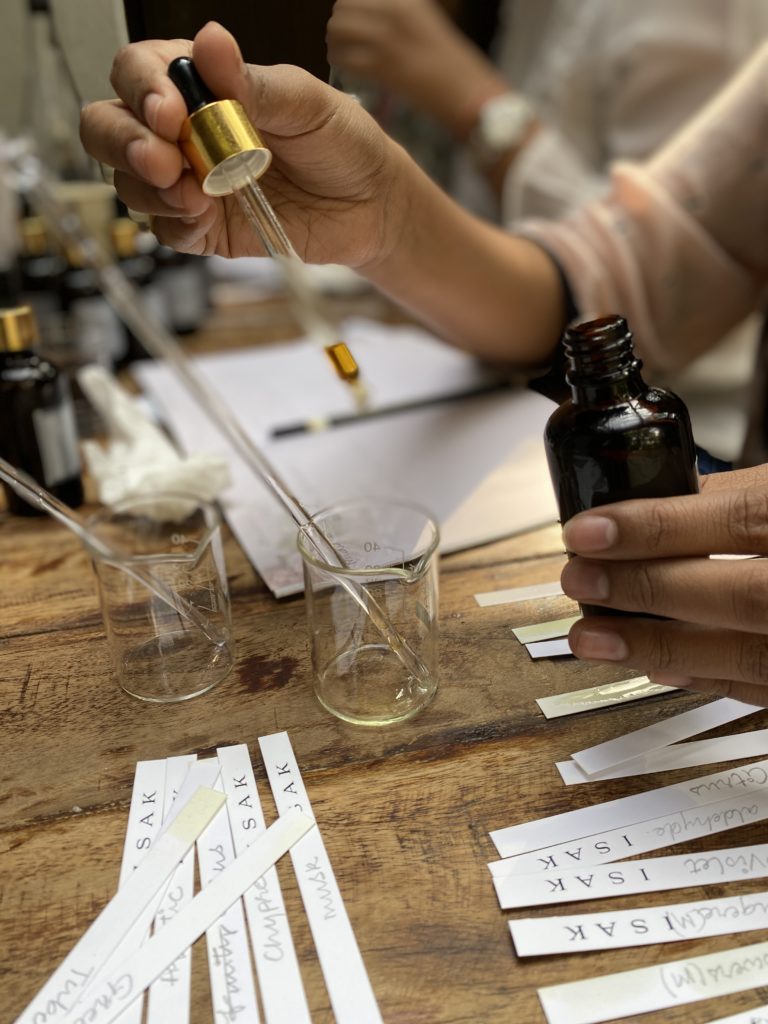 Tell me a little about yourself. Where are you from? What's your educational background? What are your general professional and non-professional interests?
I am a warm introvert. I believe in talking less and doing more. With my micro-ambitions, I enjoy learning new things. Innovation and creativity excite me.
My educational qualifications include an MBA from SCMHRD Pune and CCBP from IIM-A. I am passionate about perfumery and believe that there is so much more to learn. I love to dance when no one is watching and enjoy playing badminton.
What does your work mean to you?
My work is an extension of me. It's a culmination of our roots, creativity and modern innovations.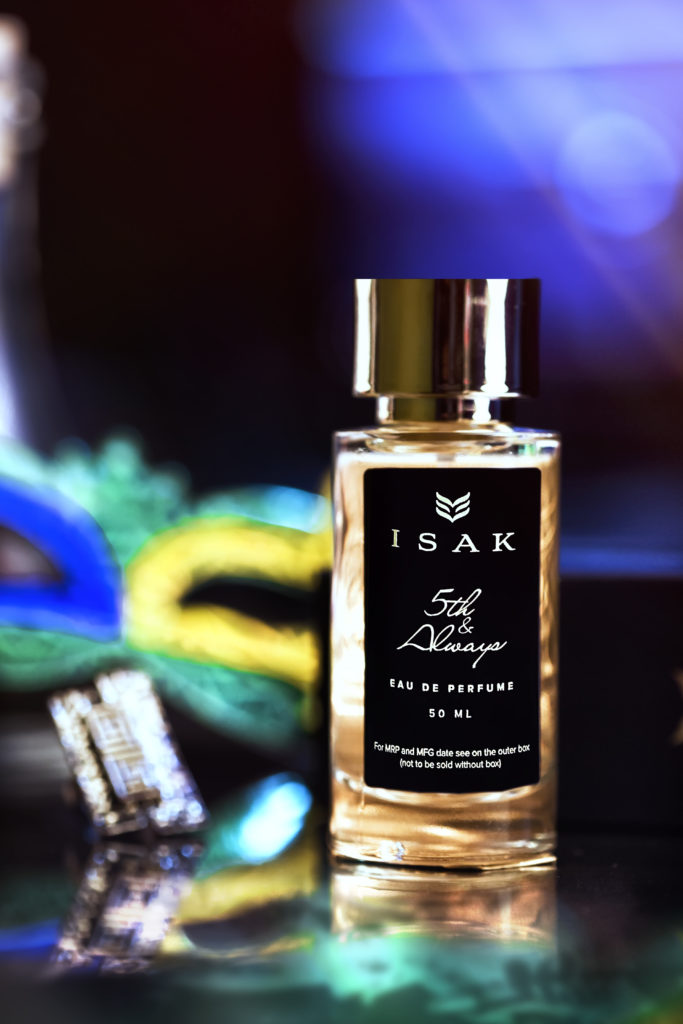 When did you realize you wanted to get into this business?
I have spent a lot of time in our old retail store since the age of 8 and grew up learning the basics of oils, fragrances and perfumery. I went to Switzerland at the age of 23 to research and study the art of perfumery further – and realised the real potential of Indian perfumery. It drew me back to my roots and I continued with my fascination and learning of this magical world. I had never imagined that I would be joining my family legacy, but 10 years after marriage and 2 start-ups later I finally became a part of my heritage and created ISAK fragrances with the idea of bringing the art of customization and personalisation in perfumery back to life; the way it was 100 years back.
Where can readers buy your products? 
One can shop online from our website www.isakfragrances.com. We are also present at a few selective stores in cities like Mumbai, Goa, Ahmedabad, Jaipur and Lucknow. The details can be found on our website.