Artist Sagar Naik Mule comes from a rural artistic background which is traditionally and culturally very strong and inspiring. His village 'Adpai' is also known as 'Kalakarancho Gaav' and literally means village of artists. "But here in my village there are hardly 3-4 people who went for further studies in the field of Fine Arts including me. You will be surprised to know that you can find a lot of artistic minds and skilled craftsmen in our village. Adpai village is popularly known for float parades on the 5th day of Ganesh immersion and was also popular for 'Mochve' (building a wooden boat) once upon a time. Apart from that it is also famous for Shigmotsav float parade," he says.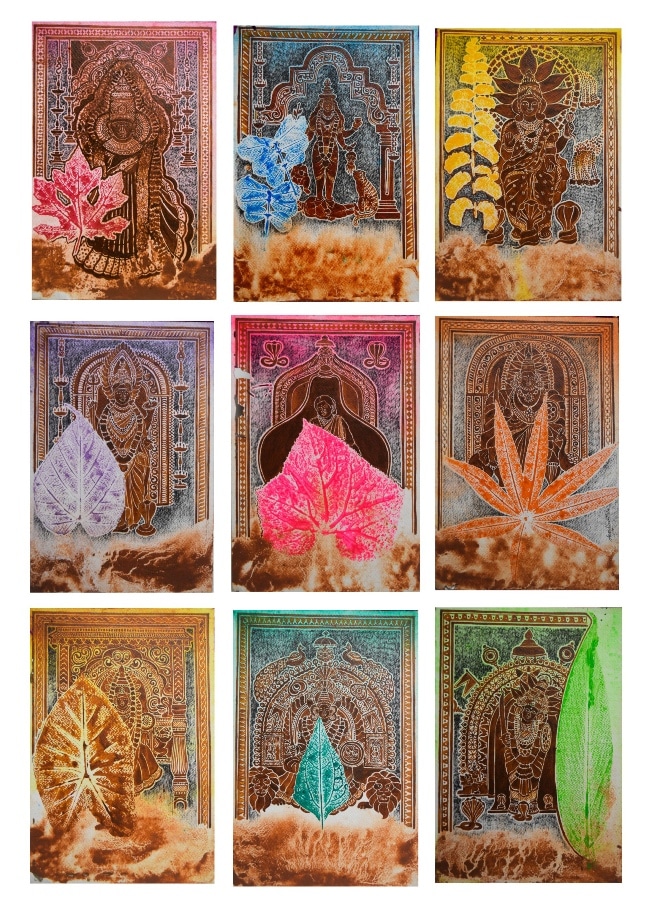 What's integral to the work of an artist?
God has created this beautiful world with several beautiful creations. Art is also an emotion where artists express their feelings which sometimes make you happy and at times sad. According to me, it is a tool of expression which I can use to preserve our tradition.
What role does the artist have in society?
With the help of art an artist plays a very important role in society as well as in his professional life because common man cannot think beyond boundaries like artists do.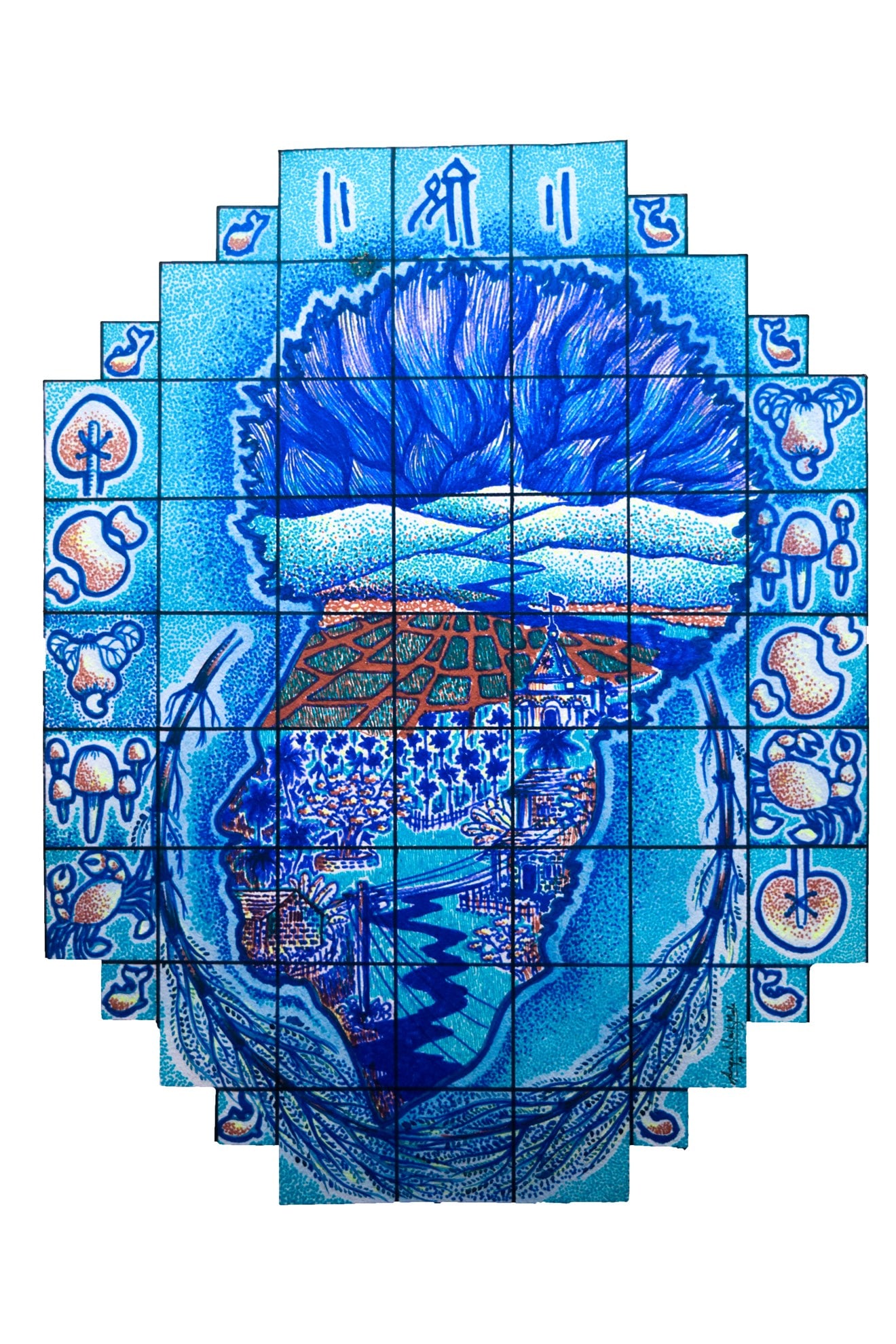 What art do you most identify with?
I am a sculptor but because of financial crisis and space problems, I create all kind of works like painting, murals, print making, portraits, photography and sculptures. But recently my works got a lot of visibility when I worked with mud and cow dung.
 What themes do you pursue?
I am from a village and throughout my life I have seen multiple changes in my village. Some are good and some are bad. I do portray both in my works. My focus is on culture and it's tradition which could fade if not preserved. I love creating artworks after getting information from people, documenting it and studying past and current times. Basically I always prefer a rural theme for my artworks.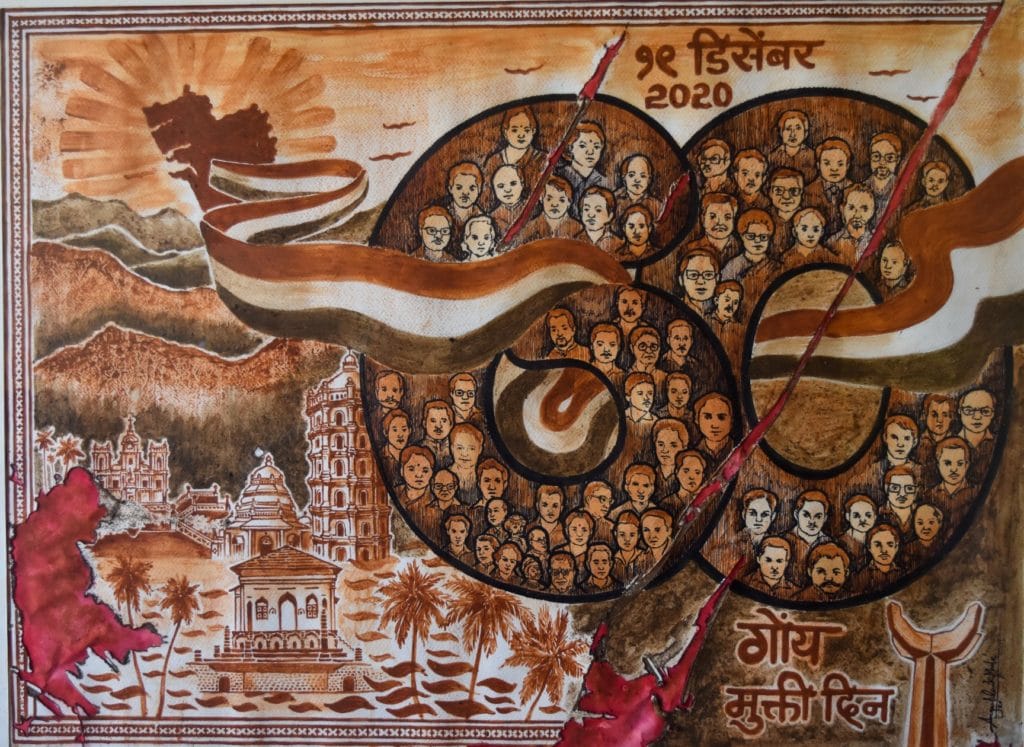 What's your favourite art work?
In 2019 I carved a wooden sculpture of my self-which is a series of rural life, culture and it's politics. That sculpture received the Prafulla Dahanukar art award and was also selected for affordable art fest in the Museum of Goa. Now it is part of a collection in Germany.
What jobs have you done other than being an artist?
I have always been an artist and don't want to do any other job.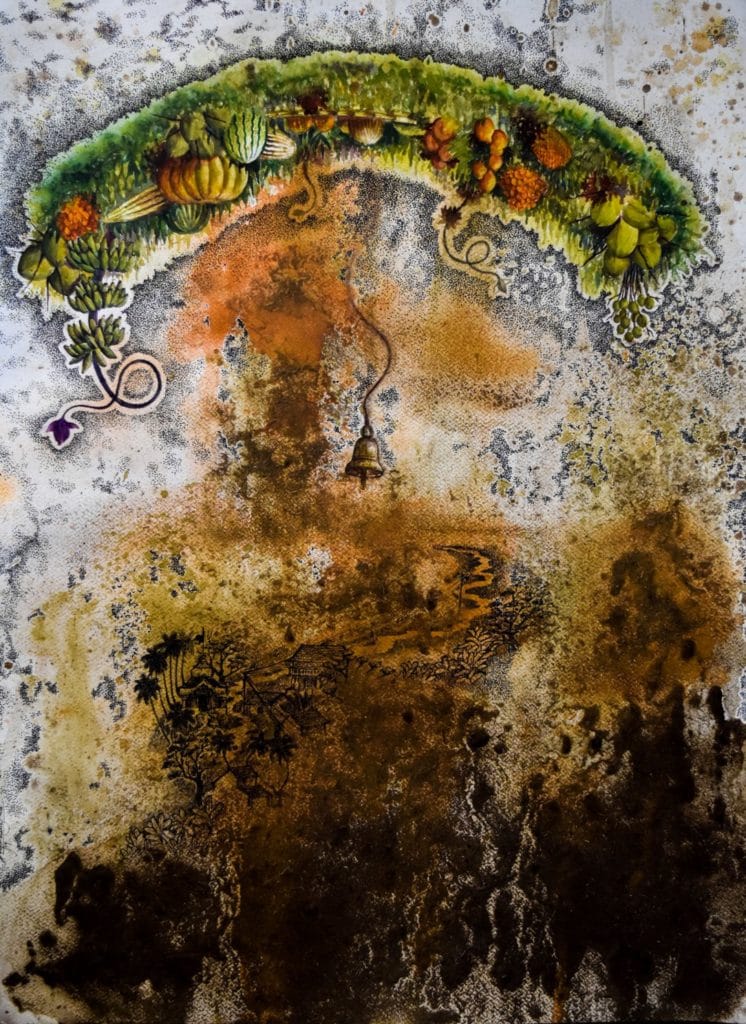 What memorable responses have you had to your work?
19 December 2020-21 is the year of 60 years celebration of Goa Liberation Day. On this occasion I created an artwork using mud and cow dung, where I showcased 60 portraits of freedom fighters in Goa. The artwork received a lot of popularity overnight and was also applauded by the media.
What food, drink, song inspires you?
Mainly local Goan food, tea and old 90's songs.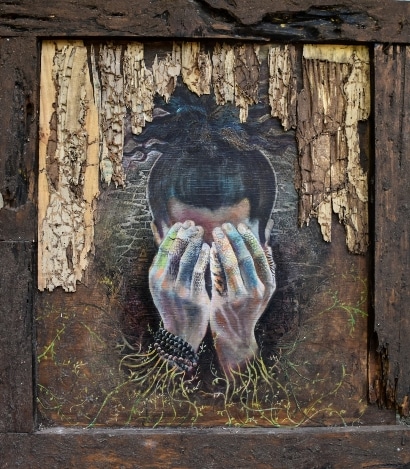 Is the artistic life lonely? What do you do to counteract it?
I wouldn't say that an artistic life is lonely but an artist needs solitude to concentrate on his/her work.
What do you like about your work?
My skill and innovation.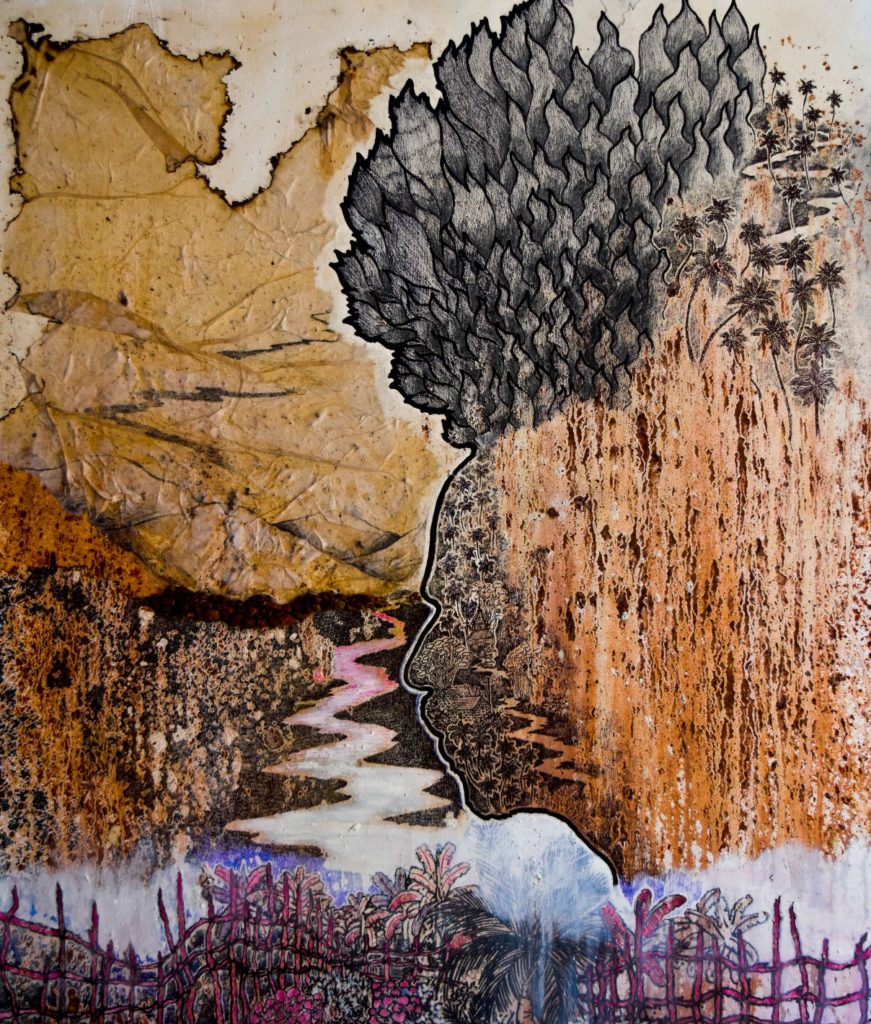 Should art be funded?
Definitely yes because lot of talented artists decide to give up their passion for art once they pass out from colleges because of financial problems and not being able to gather funds or resources to carry on with their artworks.
What role does art funding have?
Funding may improve the mental health of an artist first as it is reassuring. If an artist is mentally fit they can create their best artworks to their fullest potential.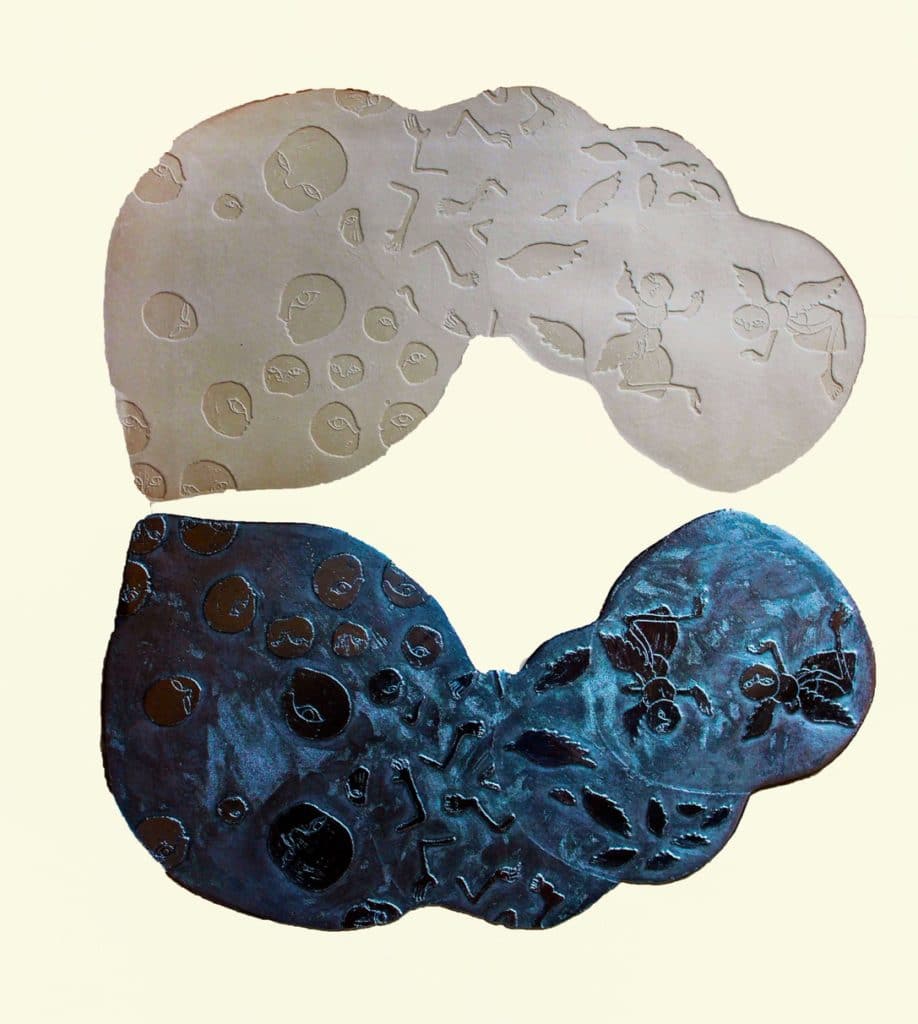 Name three artists you'd like to be compared to.
No I don't want to compare myself with anyone. I would love to compete with myself.
Favourite or most inspirational place?
My own motherland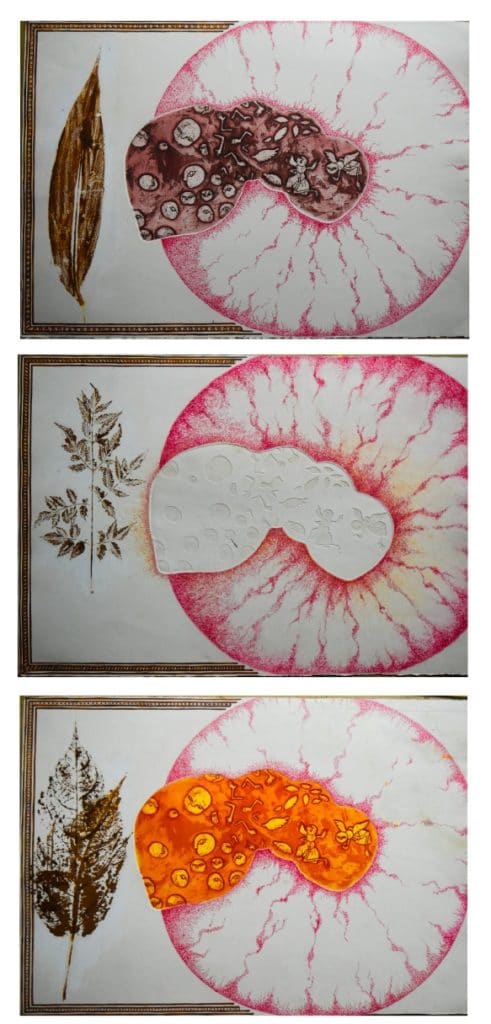 What's the best piece of advice you've been given?
Be humble, sincere, loyal and original always in your life as well as in your work space.
Professionally, what's your goal?
To make my nation proud.
Future plans?
To help children who are facing a financial crisis and are unable to pursue further education.