"My work aims to amaze, enthrall and engage the viewer" – Aarti Bartake
Born in 1976 in the culturally vibrant city of Pune, Aarti Bartake wields her nature inspired abstracts as forms of expression that transcend all barriers and connect with people visually and emotionally. Aarti Bartake's emblematic work has been displayed at numerous international solo and group art exhibitions. With an ever growing number of gallery representation, an artwork of hers has found it's way into the permanent archives of the prestigious 'Haemgeumgang Theme Museum' in Geoje, South Korea. Atmospheric, bold and totally fascinating, her contemporary artworks are internationally recognized and truly dynamic. The fact that her paintings grace the many walls of art galleries and collectors worldwide is just another jewel in her crown.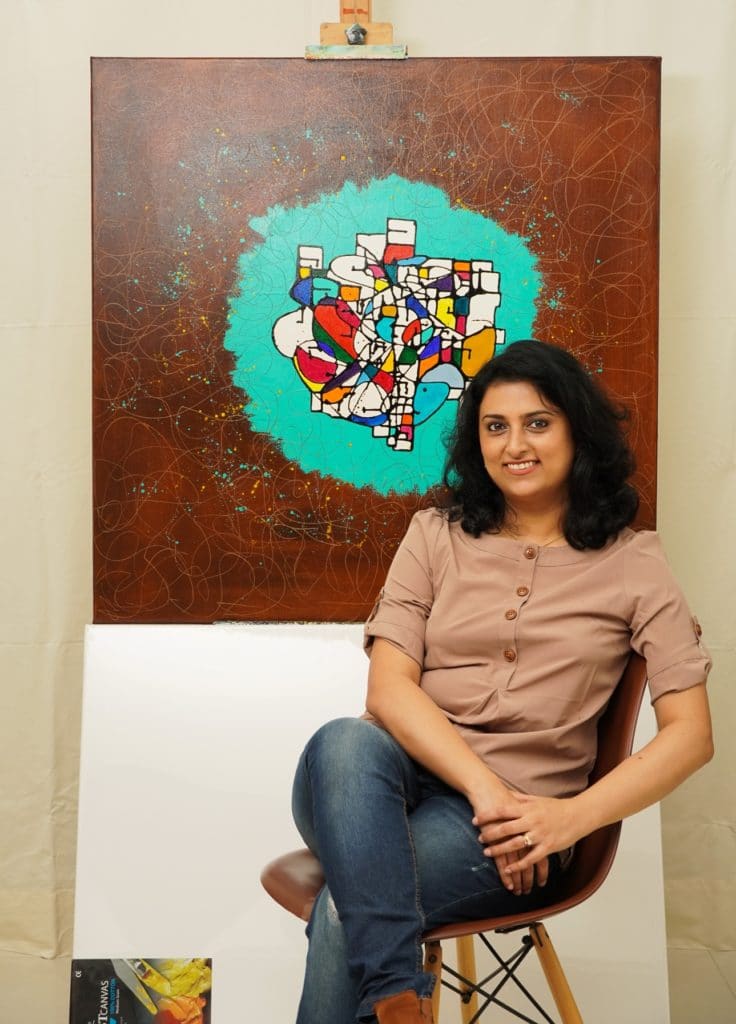 What's your artistic background?
Ever since I was a child, I've been artistically inclined. After exploring various other creative fields I found my one true calling – painting. Since 2014, as a self-taught artist, I have been passionately creating vibrant works of art. It provides me with a sense of fulfillment like no other. I have an Honors Degree with First Class in Interior Design from SNDT University. Additionally, I am a Diploma Holder in Graphics, Animation and Multimedia.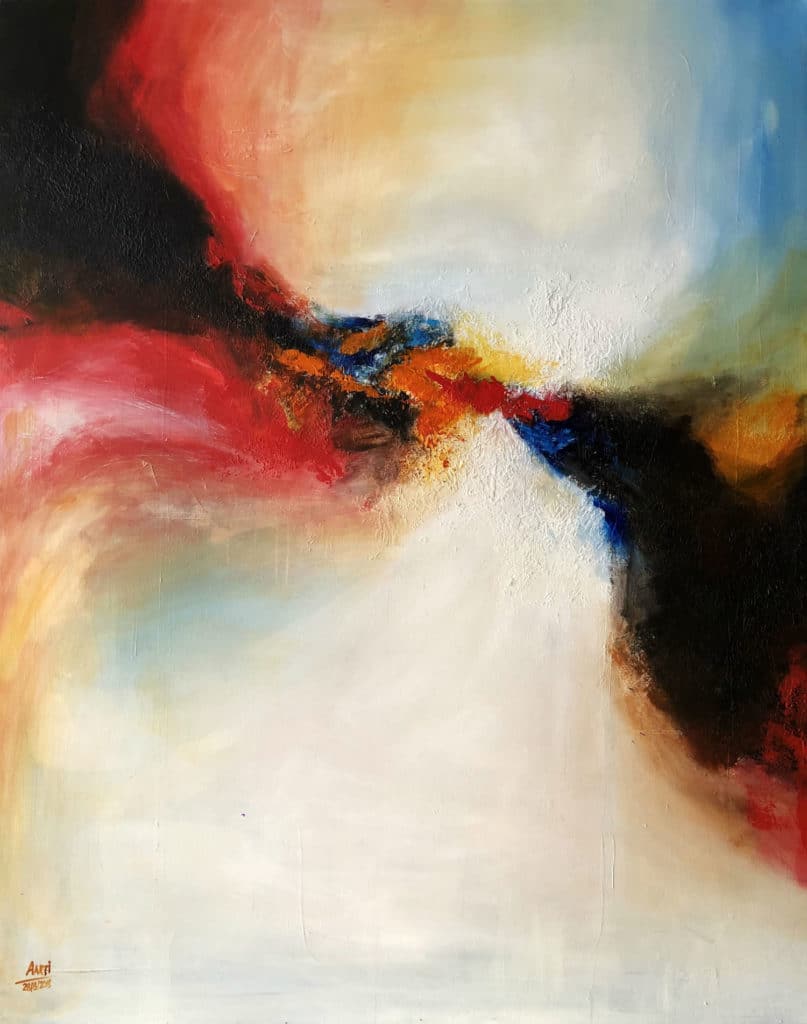 What's integral to the work of an artist?
It's most important for an artist to depict originality. The artist must possess necessary attitude, a vivid imagination, honesty, skill and thorough knowledge of his/her preferred medium. An artist should be keenly observant, persevering, curious and experimental in order to not only defy stagnation but also find new techniques of creativity. The work should be reflective of what the artist wants to convey. It should be evocative, garnering an emotional response from the onlooker. It should bring about awareness, engagement or communication amongst people.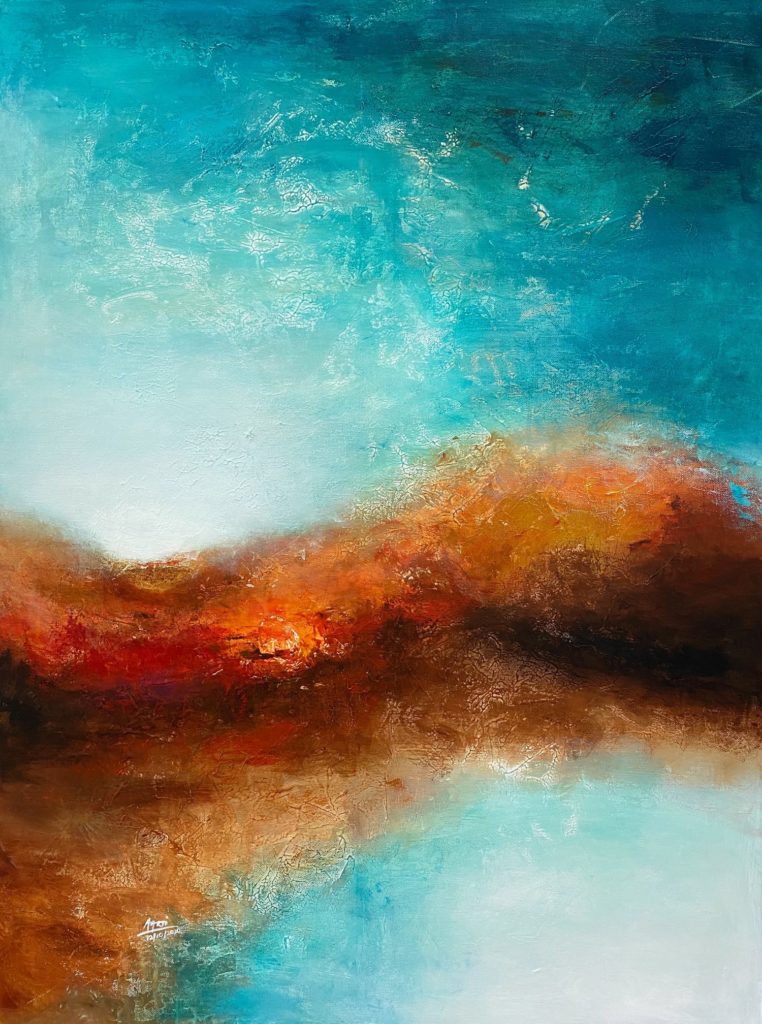 What role does the artist have in society?
Art and artists have always been constitutive parts of history. Art is a reflection of society. In every era artists have been instrumental in defining the social and cultural tapestry of any civilization. There are cave painting records dating thousands of years back, when man was just a hunter and gatherer. In a way they can be construed as historians who put down the first accounts of happenings much before we had a written language. Creation of art gives people aspiration, it can give them hope. Many turn to paintings, music, dance, poetry to voice out their opinion and/or to escape the things that they cannot control. Giving back to society in the form of charity art donations and conducting art workshops to Inspire and light a spark of creativity in the upcoming generation is something that I care deeply about.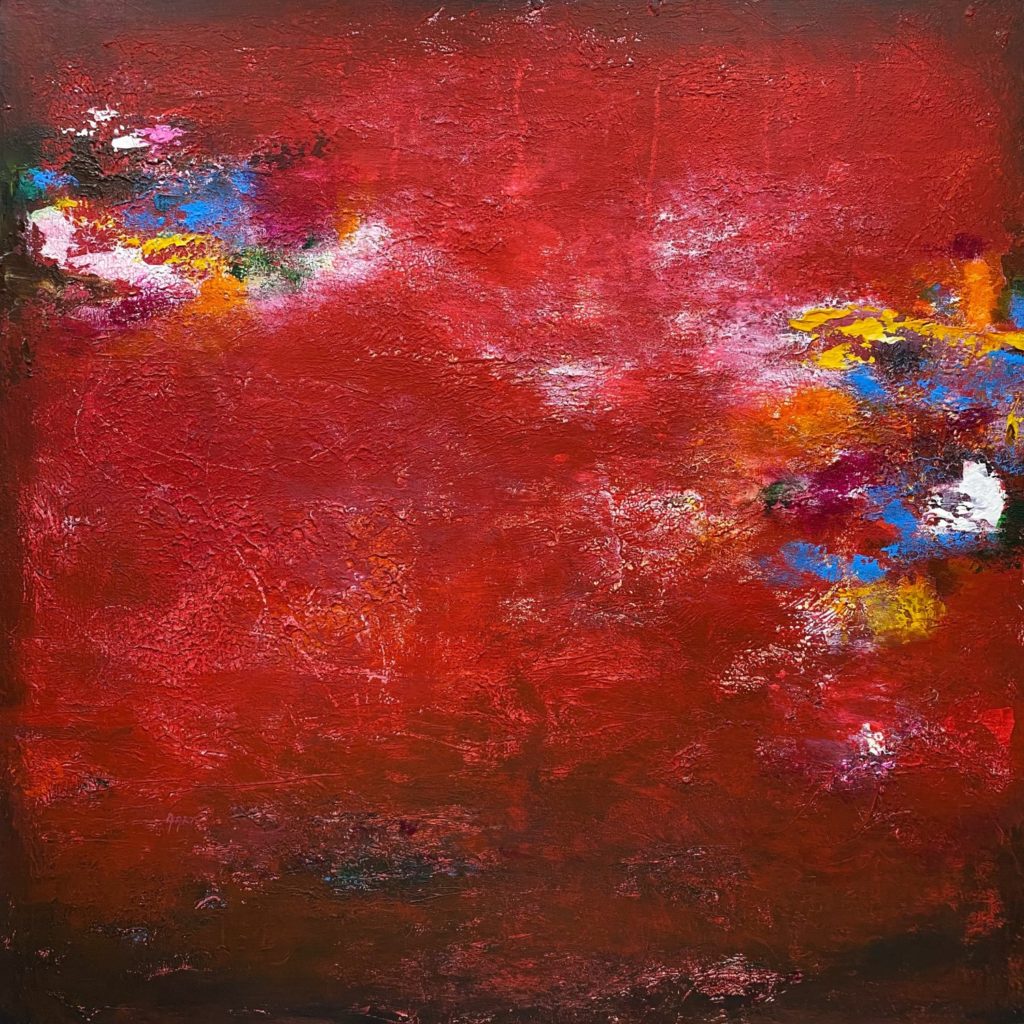 What art do you most identify with?
Abstract art is what I relate to the most. It whisks me way from the humdrum realities of life, allowing me to express myself boldly through the use of unbridled forms, colors and patterns. It ignites not only my artistic fire but also the imagination of the beholder. I love the fact that it calls upon the onlooker to derive meaning in an unrestrained manner, giving many different interpretations to the same artwork.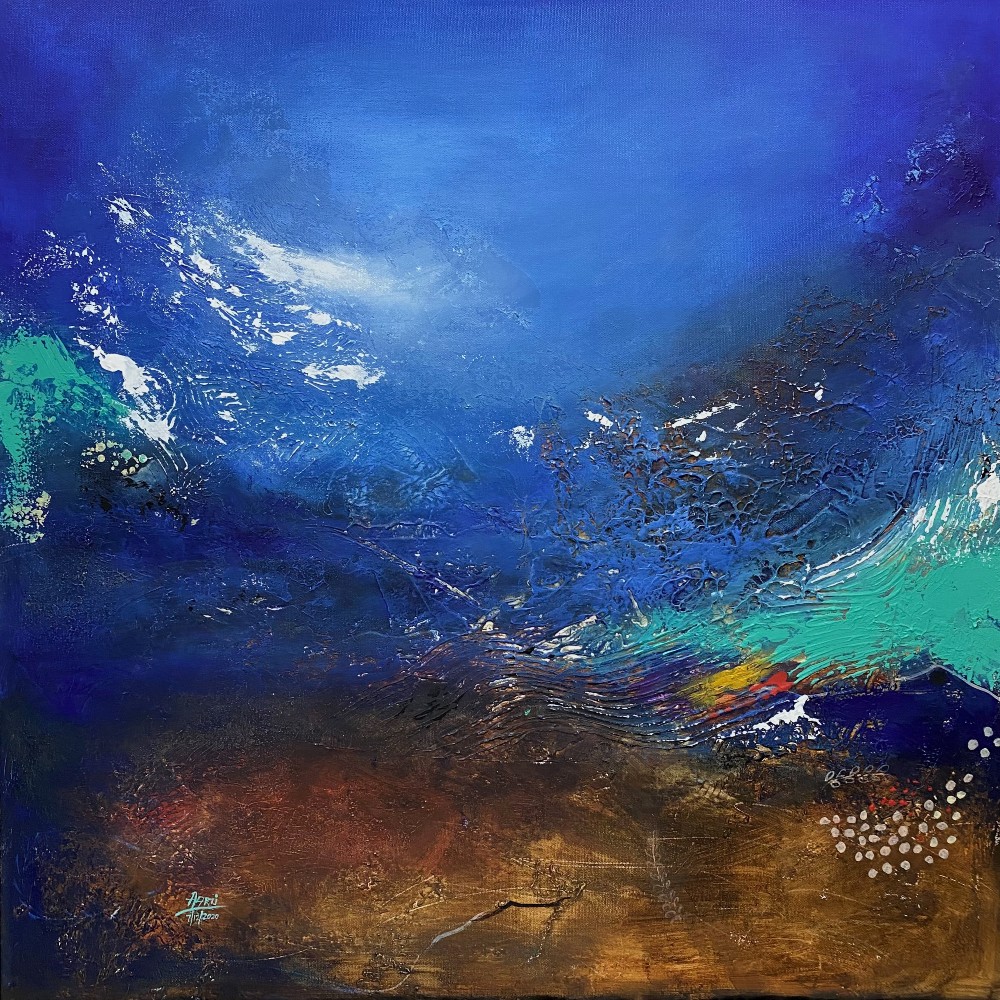 What themes do you pursue?
Abstraction derived from and inspired by nature and Life. It is a continuously evolving process as I love to explore and experiment across different mediums and style to convey myself.
What's your favorite art work?
I love my work, all of it! When one has the eye for it, they will find beauty in even the simplest of things and so many artists have expressed themselves amazingly! With a few simple strokes and the right choice of colors they create incredible artworks. I am always pulled in by the works of Piet Mondrian, Mark Rothko, and Wassily Kandinsky to name a few.
Describe a real-life situation that inspired you?
Nature is the biggest and most ceaseless source of inspiration for me. My travels to other countries, observing diverse landscapes, influences my work. Living in the wonderful Garden city of Singapore amongst supportive family, friends and followers motivates me to paint!
What jobs have you done other than being an artist?
I've apprenticed as an Interior Designer with a Pune based firm during and right after my graduation from SNDT. Taught 'Graphics, Animation and Multimedia' in Pune.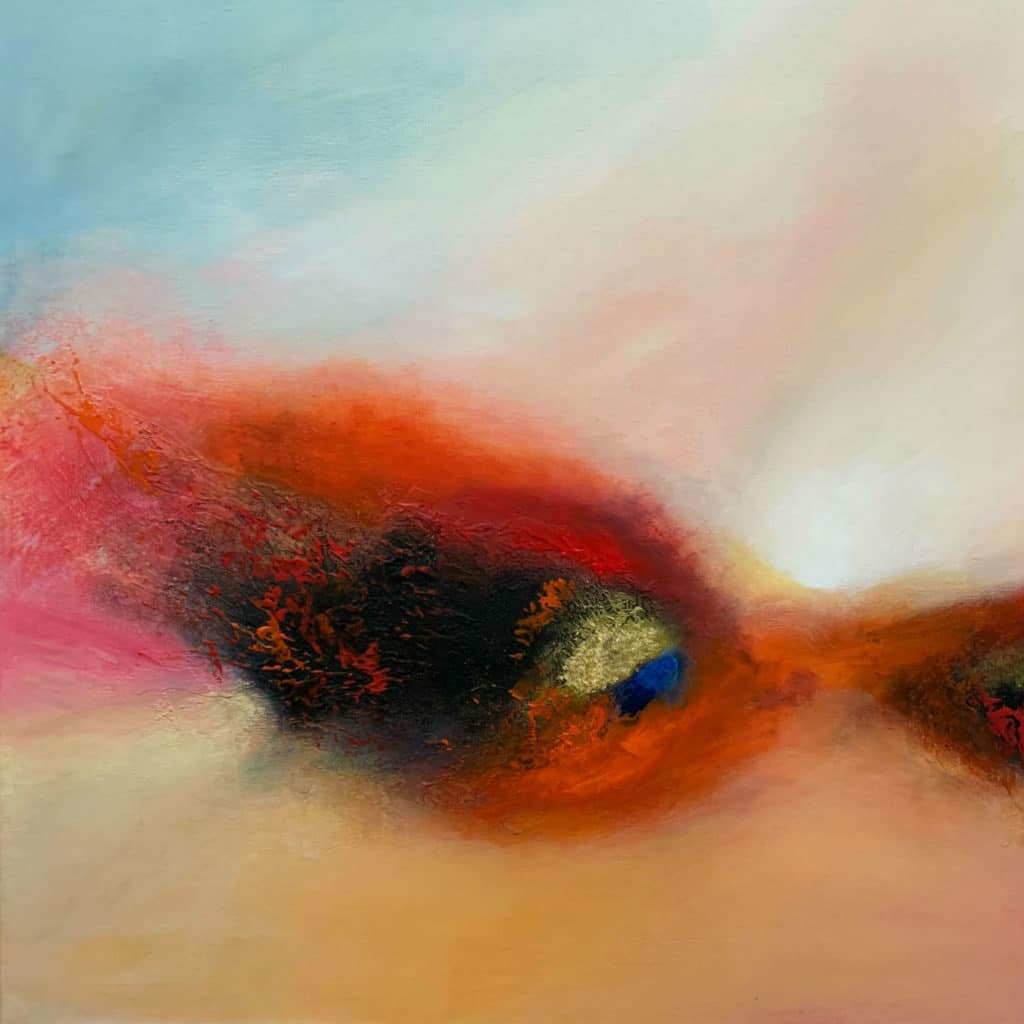 Why art?
Art is a powerful medium of expression. It has given me a sense of identity. A way to express myself without having to talk. It helps me to create poetry on canvas, a way in which I can inspire people, bring happiness, color and cheer to their lives. Through the art world I have come across some amazingly talented individuals who are doing their bit for the underprivileged and I am glad that through my artwork sale and donations, I am contributing every time I can.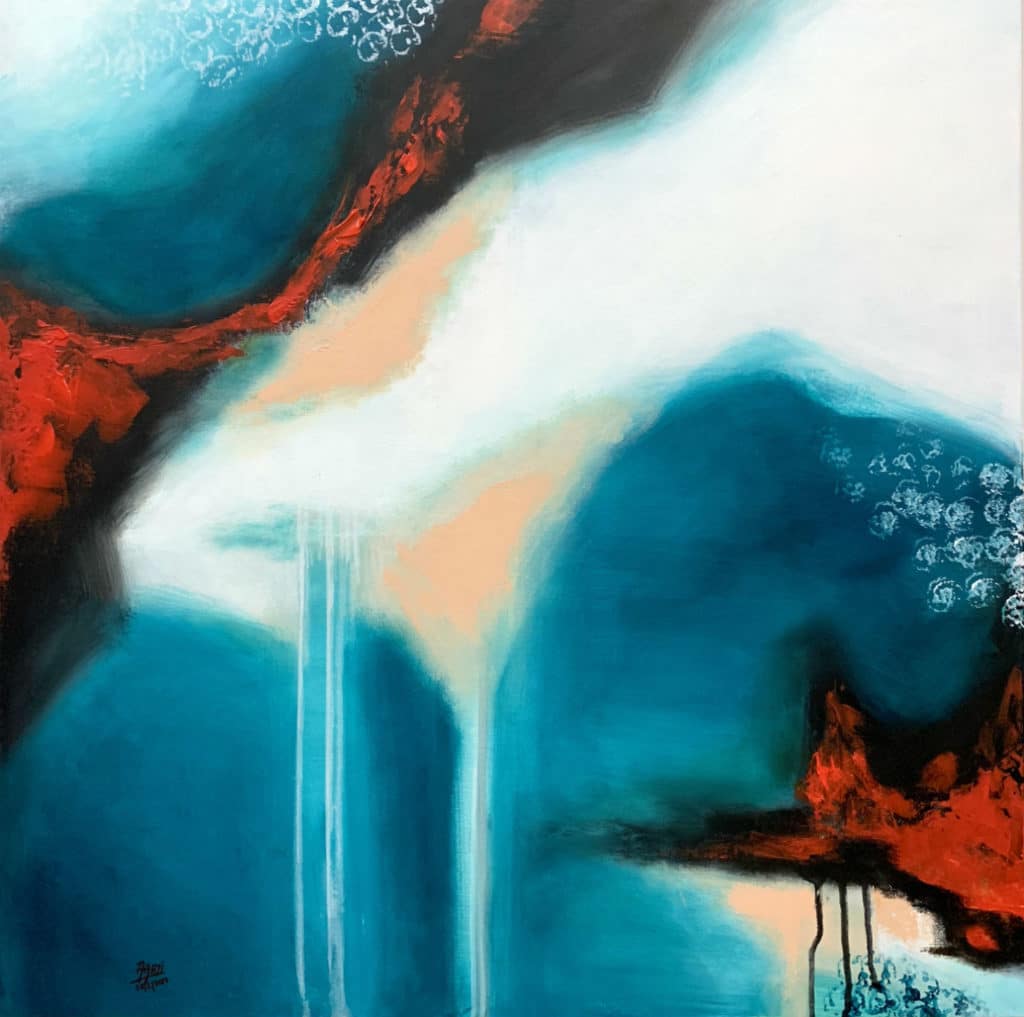 What is an artistic outlook on life?
Creating and consuming or appreciating art is like fuel for enriching our lives. Art is known to be therapeutic and I've seen it bringing about a positive change in people's outlook on life. By giving a sense of purpose, it gives meaning to an otherwise mundane life. Thus I push myself to think more openly, to challenge the norms and have a different viewpoint.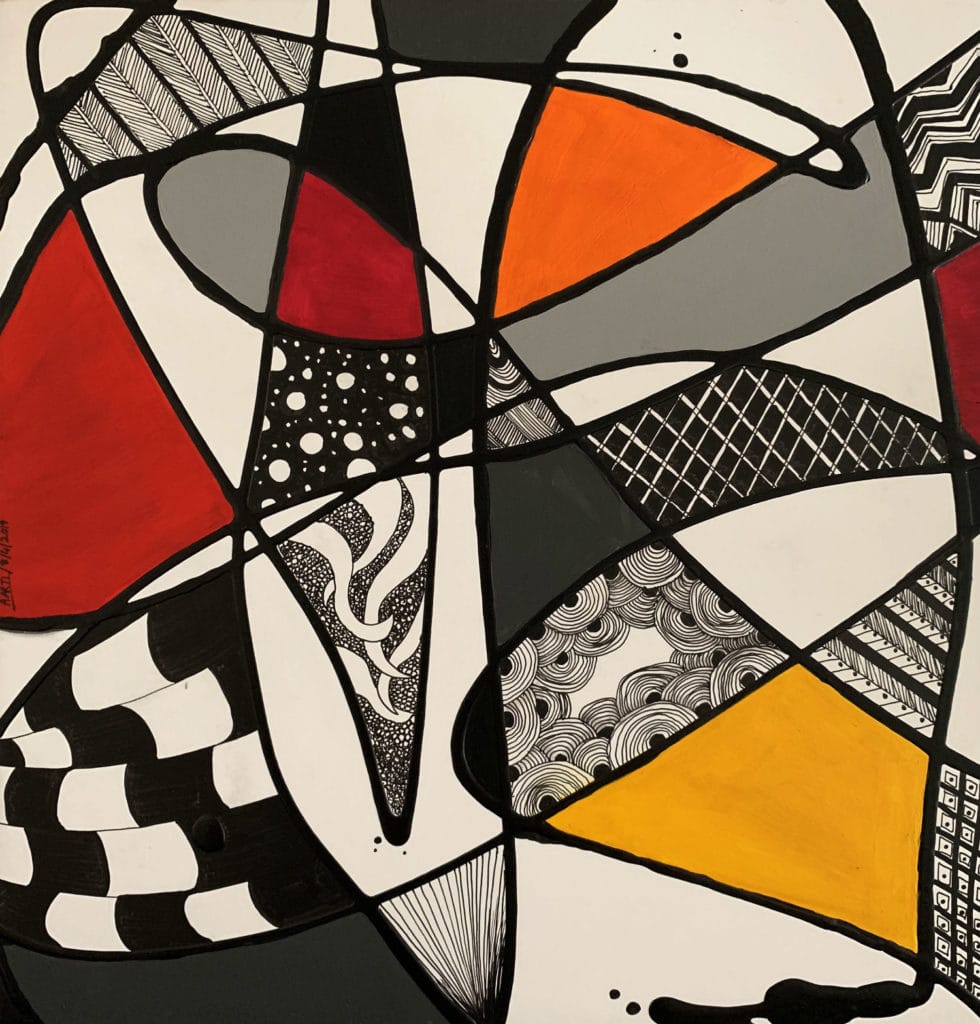 What memorable responses have you had to your work?
Art has given me numerous wonderful experiences and responses from people; I will share two of them here. Once during an exhibition, an 8 year old girl who had been keenly watching my paintings, walked up to me, held my hand and told me that she wanted to be just like me when she grew up! That response was absolutely exhilarating, even today it warms my heart and brings a smile to my face.
A few years ago I received a message from a Dutch Pianist 'Alain Vandenbroeck' saying that he loved my work and was so moved, that he wanted to compose music inspired by it. He has since being composing lilting musical pieces based on my paintings. This incident was such a beautiful surprise for me for it culminated in the collaboration of two different fields of art in a mesmerizing manner.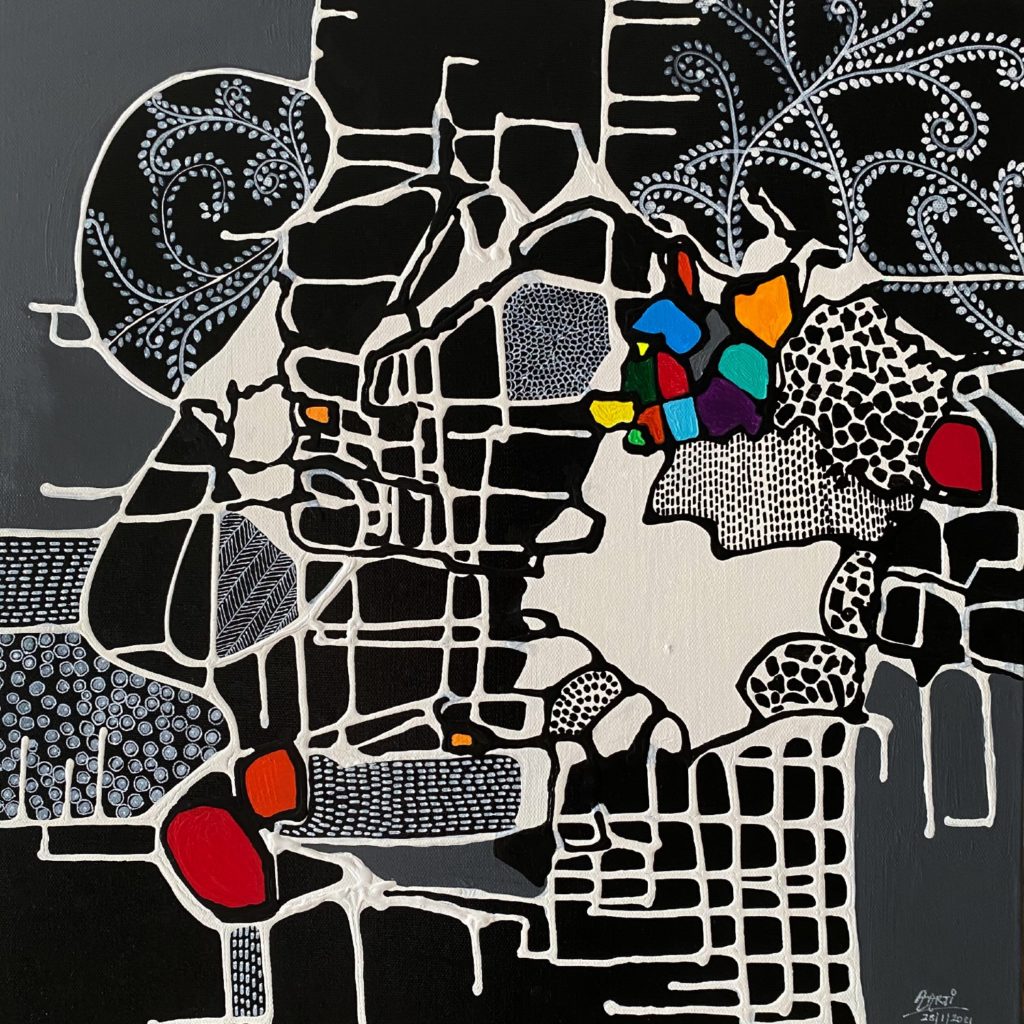 What food, drink, song inspires you?
Properly seasoned and well-presented food inspires me. A glass of full bodied wine accompanied with a favorite Hindi/English number or sometimes just soft instrumental/meditative music motivates me to paint.
Is the artistic life lonely? What do you do to counteract it?
I prefer solitude when I'm painting as I can concentrate better and many times lose track of time creating the desired work of art. Having said that, I love spending quality time with family and friends and meeting other artists, visiting exhibitions, museums etc. The art world has introduced me to so many wonderful souls that I can count on for constructive conversations and for collaborations on major projects, exhibitions, charity work or art workshops etc.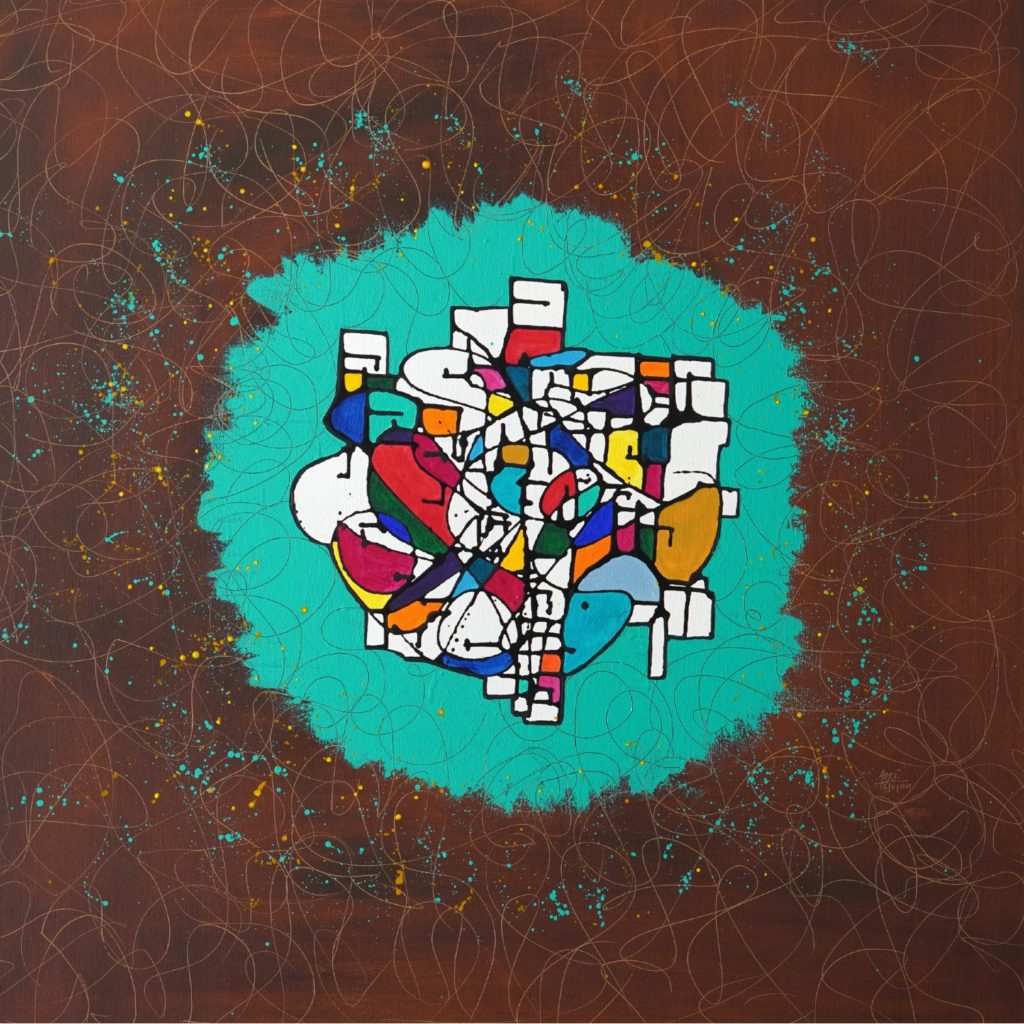 What do you dislike about the art world?
I think the art world is like a delicate ecosystem, with many worlds within the art world. There are positive and negative things that balance each other out to create something which keeps the human society buzzing with creativity. You cannot have one without the other and I have come to respect that!
What do you dislike about your work?
I don't dislike any aspect of my work. Due to it's intuitive nature sometimes I am not happy about the overall outcome of a painting. When that happens I simply start all over again or make improvisations till I feel satisfied.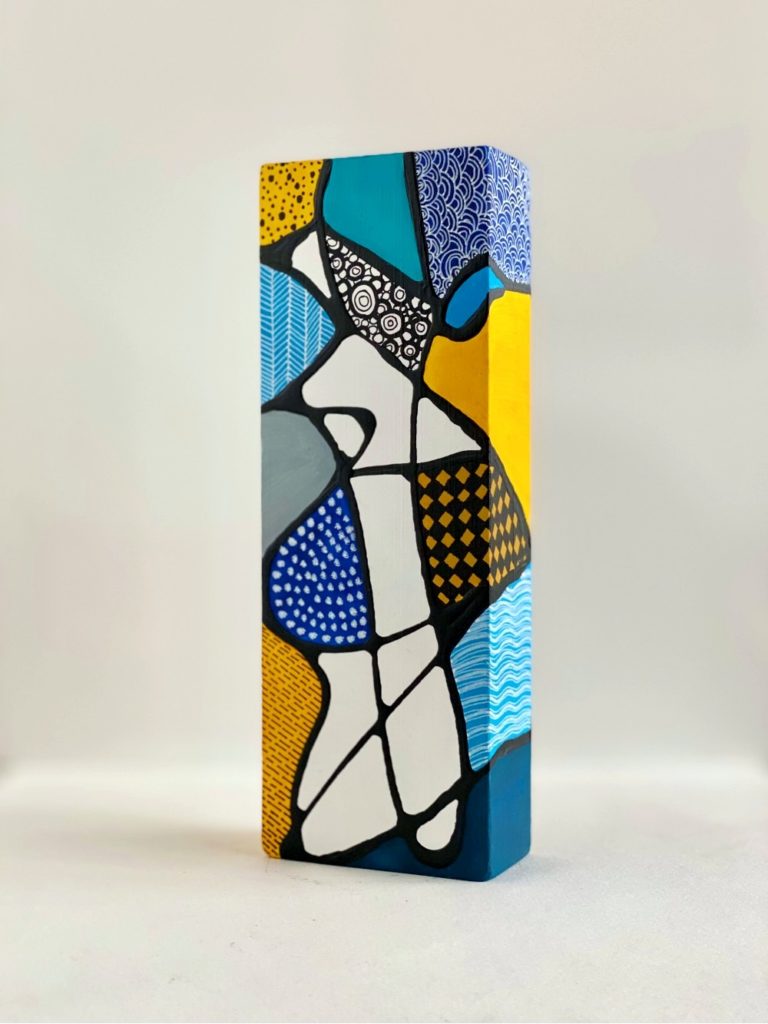 What do you like about your work?
I count myself blessed to be able to follow my passion. Painting – it's vibrant colors and textures gives me immense satisfaction. I can express myself freely and consider it no less than pure magic that a blank canvas can become a unique beautiful painting, garnering epic responses from people. It provides me a great sense of accomplishment that I'm able to share my love of art with the world and also help the under privileged through it. I'm happy that my work has also inspired many people to take up the brush.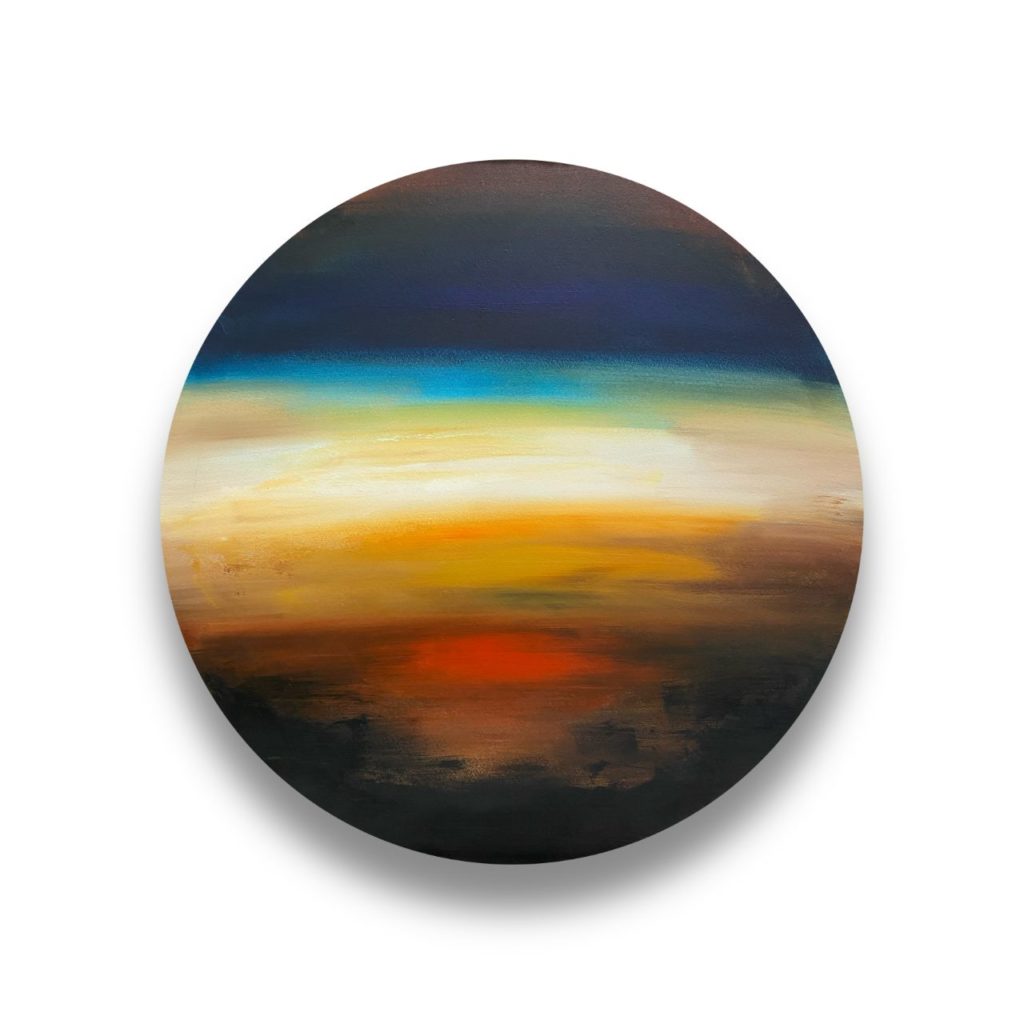 Should art be funded?
Definitely, it will help a lot of artists do even better. Many artists struggle with the costs of expensive art supplies, exhibition fees, studio rents etc. Any funding will help him/her to explore and experiment to come up with something very creative.
What role does art funding have?
Art gives a sense of identity, belonging, marks history, enhances the beauty of places, brings about an overall sense of well-being among individuals, studies have shown that arts education helps students do well in academics and also become better people. Thus funding of arts can definitely help in the progress of society as a whole.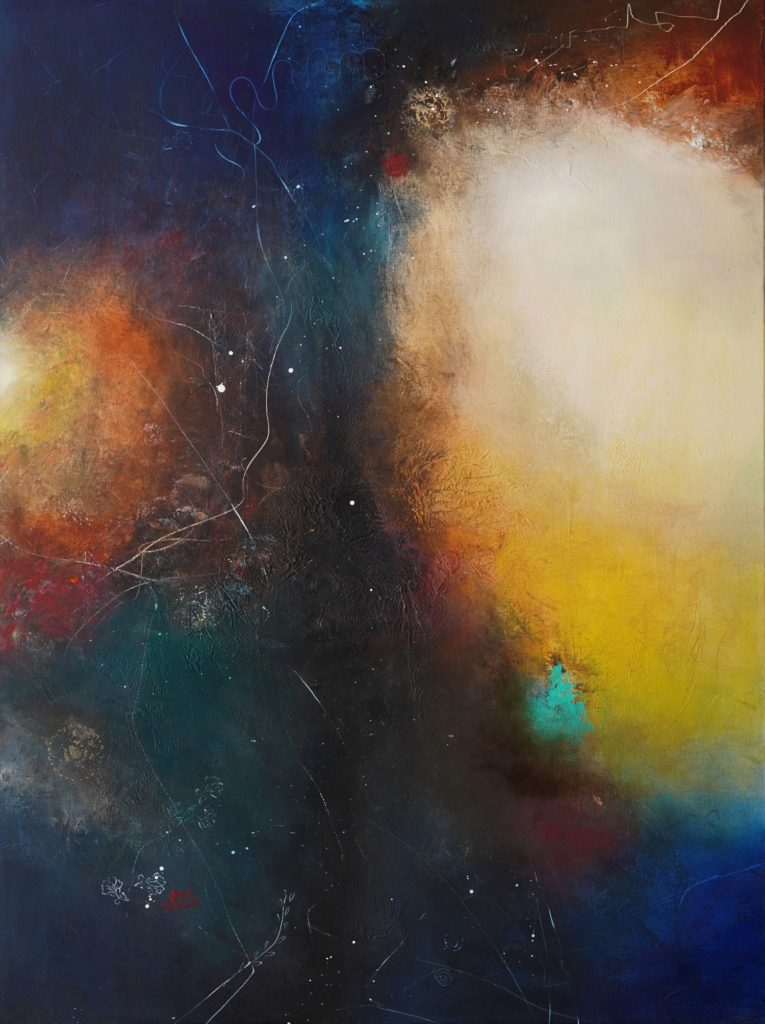 What is your dream project?
It's my dream to own a studio in the lap of nature, amidst greenery, mountains, perhaps with a waterfall close by and have abundant art supplies.
Name three artists you'd like to be compared to.
I am in a league of my own, as are all other artists. Comparing is not fair as all of us have different styles  when it comes to creative expression.
Favourite or most inspirational place?
Apart from my home studio, I get inspired by nature and travels.
What's the best piece of advice you've been given?
Always respect the admiration and appreciation but do take humble note of the criticism.
Professionally, what's your goal?
After having exhibited/sold my artworks in more than 10 countries, I look forward to making it to 25 countries and beyond.
Future Plans?
Plans for Dubai Art Fair 2021 and Affordable Art Fair, Singapore 2021.