Valentine's Day is the perfect occasion to shower your love and appreciation for that someone special or for even those who care. Isn't it exciting to get creative and start packing a hamper full of sumptuous goodies and exotic gifts for someone special who truly deserves to be pampered – although selecting what to put inside a hamper can be a tough task at times.
Get into the spirit of romance by splurging on those who mean the most by going above and beyond with our premium selection of luxurious Valentine's gift ideas. Whether it is your date or friend or someone who cares, we've got you covered.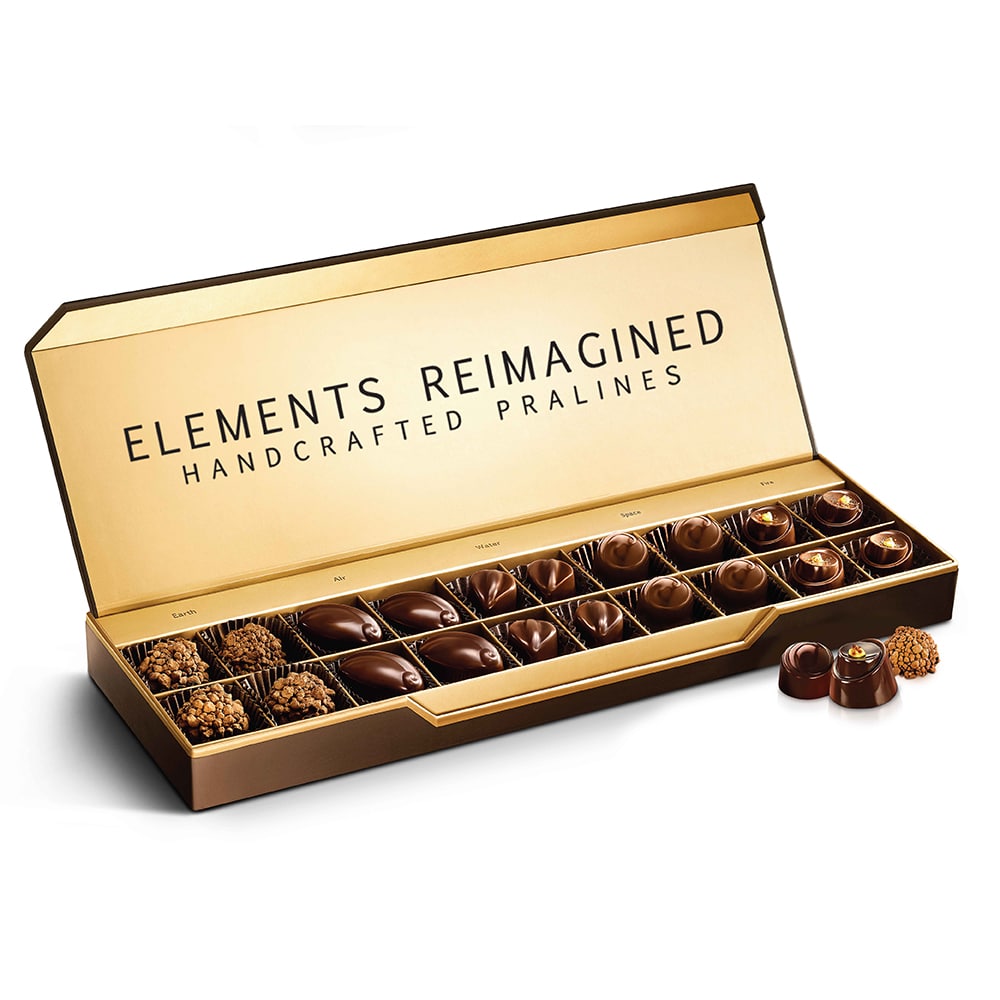 Luxurious Chocolates
Shop with Fabelle Exquisite Chocolates and choose your Valentine's favourite type of chocolates – whether that is ultra-sumptuous handcrafted chocolate truffles or chocolate pralines or chocolate pralines or The India Dessert Collection by Fabelle. A bottle of bubbles makes the perfect pair with your chocolates – and gift sets combining the two are a sure-fire winner. Fabelle has an extensive range of luxury chocolates such as Fabelle Ruby Gianduja, Fabelle Continents Dessert Collection, Fabelle India Desserts Collection, Desserts in a Jar, Fabelle Elements Reimagined and Fabelle Luxury Bars. These chocolates are available across Bangalore, Mumbai, Delhi, Chennai, Hyderabad and Kolkata. Fabelle's entire range of offerings can be conveniently ordered online via ITC eStore, ITC Hotels App, Swiggy, Zomato and other prominent e-commerce platforms. The Luxury range is retailed across all chocolate boutiques at ITC Luxury Hotels in Bangalore, Mumbai, Delhi, Chennai, Hyderabad and Kolkata.
Baked Goodies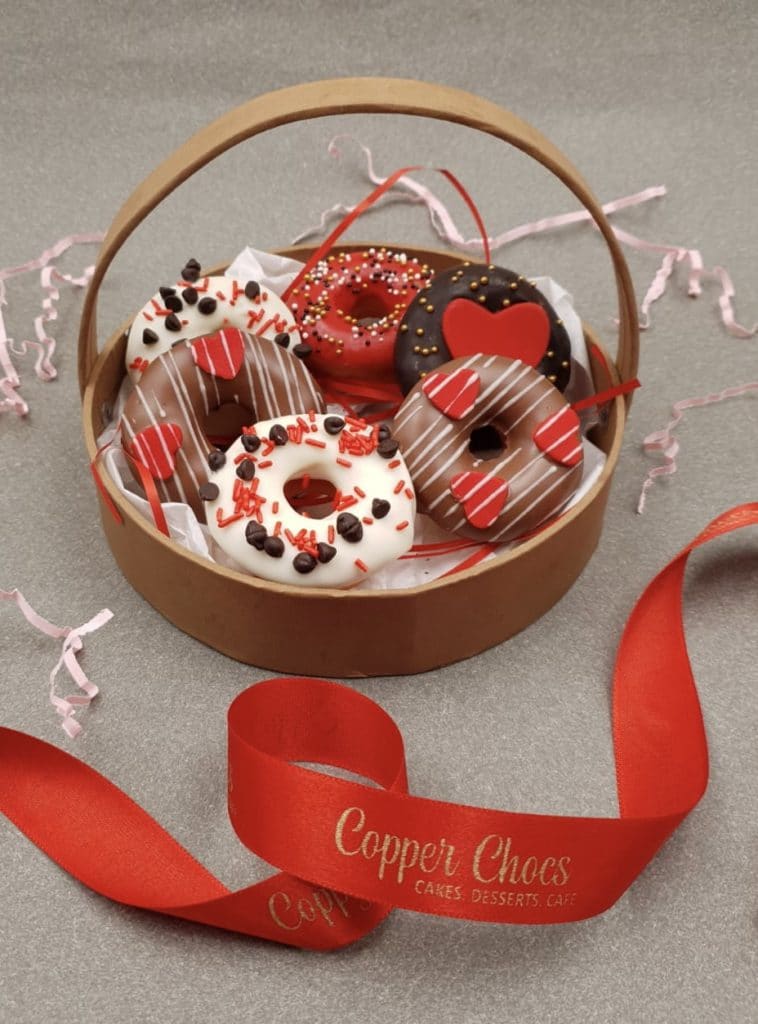 Pune's most loved bakery and patisserie, Copper Chocs excels at creating curated cakes for you and your loved ones be it any occasion. The popular brand with outlets all over Pune also creates customized gift hampers, delish savouries, the freshest of pineapple pastries, sandwiches, burgers and puffs. The brand has recently added breads to their premium quality product list. Copper Chocs has curated themed hampers for Valentines with printed cupcakes which are must tries especially for those who are based in Pune.
 Fine Wine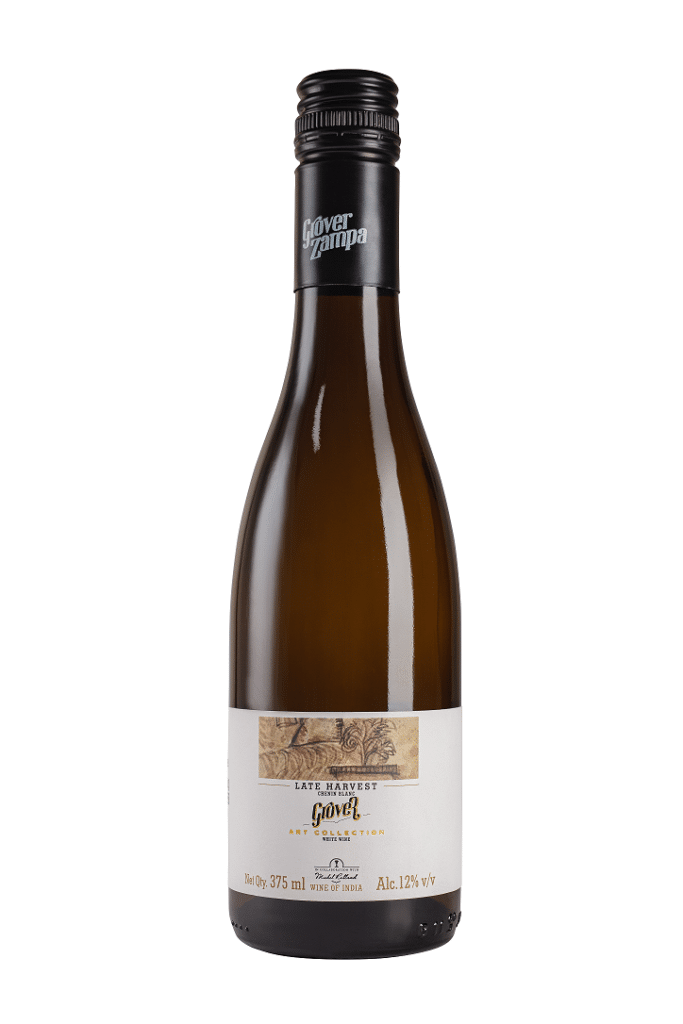 Grover Zampa Vineyards, India's most awarded wine producers and pioneers of winemaking, has recently introduced the Late Harvest Chenin Blanc to its Art Collection range. Grover Zampa's Art Collection range reflects the philosophy of winemaking as art and showcases paintings from celebrated Indian artists. There are 7 varietals within this range allowing people to explore distinct styles within one vibrant brand. All crafted, like a piece of art, in the brand's signature style with imagination, inspiration and dedication.  The Art Collection Late Harvest Chenin Blanc is a pale straw yellow wine with sticky tears/legs. The intense fruity and floral aromas of apricots, lychees, dates, and white blossoms adds a nice balanced acidity and is velvety smooth on the palate with a lingering sweet aftertaste. Serve this dessert wine chilled at 5 – 7°C at the end of your scrumptious meal. It can be enjoyed by itself, or can be paired with fruit & nut platters, crème brûlée, cheesecakes, vanilla custards, apple pies & lemon meringue pies making it perfect for your Valentine date.
  Indigenous perfumes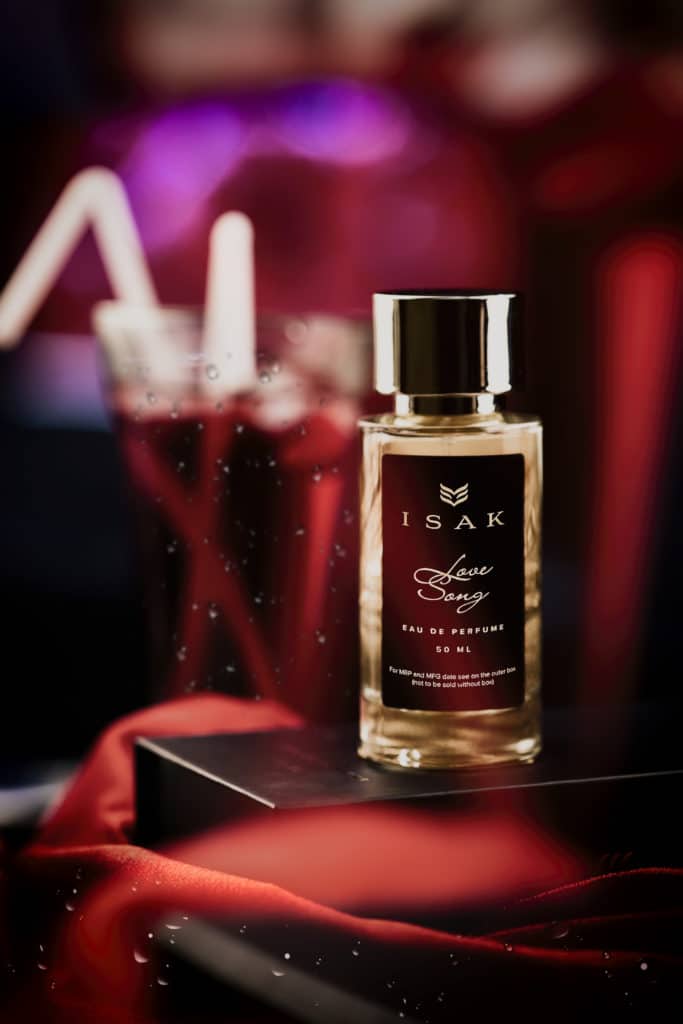 Isak is a Hindi word derived from 'Ishq' which mean love so what better than a bottle of Isak perfume to gift your Valentine date? It is pronounced as /IS(e)K/ and is largely used in the heartland of Uttar Pradesh, which is also the brand's home.In the year 2017, a range of nine couture perfumes called Isak were created which are being sold at some niche stores across India and international airports besides the brand's own store in Lucknow. A large part of their customer base consists of people looking for authentic and exclusive Indian products. Isak showcases a pack of nine miniatures in a mind blowing Discovery Pack as well as a range of room fresheners in the form of reed diffusers.