Prolay Kundu born in Kolkata is a visual artist having completed his BVA from Government college of Art and Craft in Kolkata which has the distinction of being one of the most reputed and oldest art institutions in South Asia. It also holds the distinction of being one of the premier art colleges of India. At present he resides in Delhi having taken up a career of teaching art to budding artists.
Dreaming and painting have always been his first love and passion. His ability as an artist has been honed by attending many art camps and workshops in different parts of the country including National Painters Camp (All India Artists) 'Karkidakam' in Kochi, Kerala. In his illustrious career he has received a lot of accolades and awards including the Jr. Research Fellowship by the Ministry of culture Department, Government of India as well as a multitude of awards and recognition from others organizations. He has both participated and been invited by major Art Exhibitions in India and abroad. Another feather in his cap was 2010 when his works were exhibited in France and in 2020 in the Venice International Art Fair in Italy.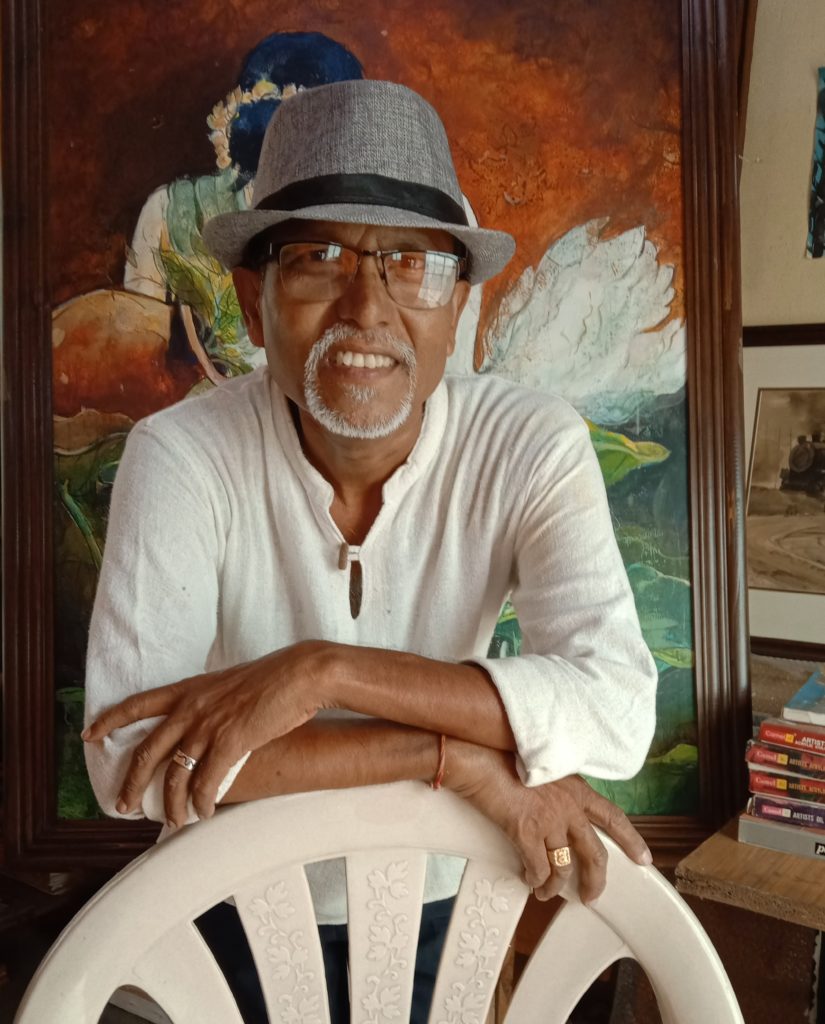 His painting finds pride of place in Delhi Bidhan Sabha (Assembly Hall) as well and is bought and collected by private collectors and connoisseurs not only in India but also abroad.
Human beings, nature and their inherent relation is reflected in and is an underlying theme of his works. Through his paintings Prolay Kundu is always in search of his identity and his paintings depict his psychological reflections in addition to his continuous experimentation in this artistic field. Such is his talent that one can say without a doubt that his palette of colours brings a breath of freshness to all his paintings.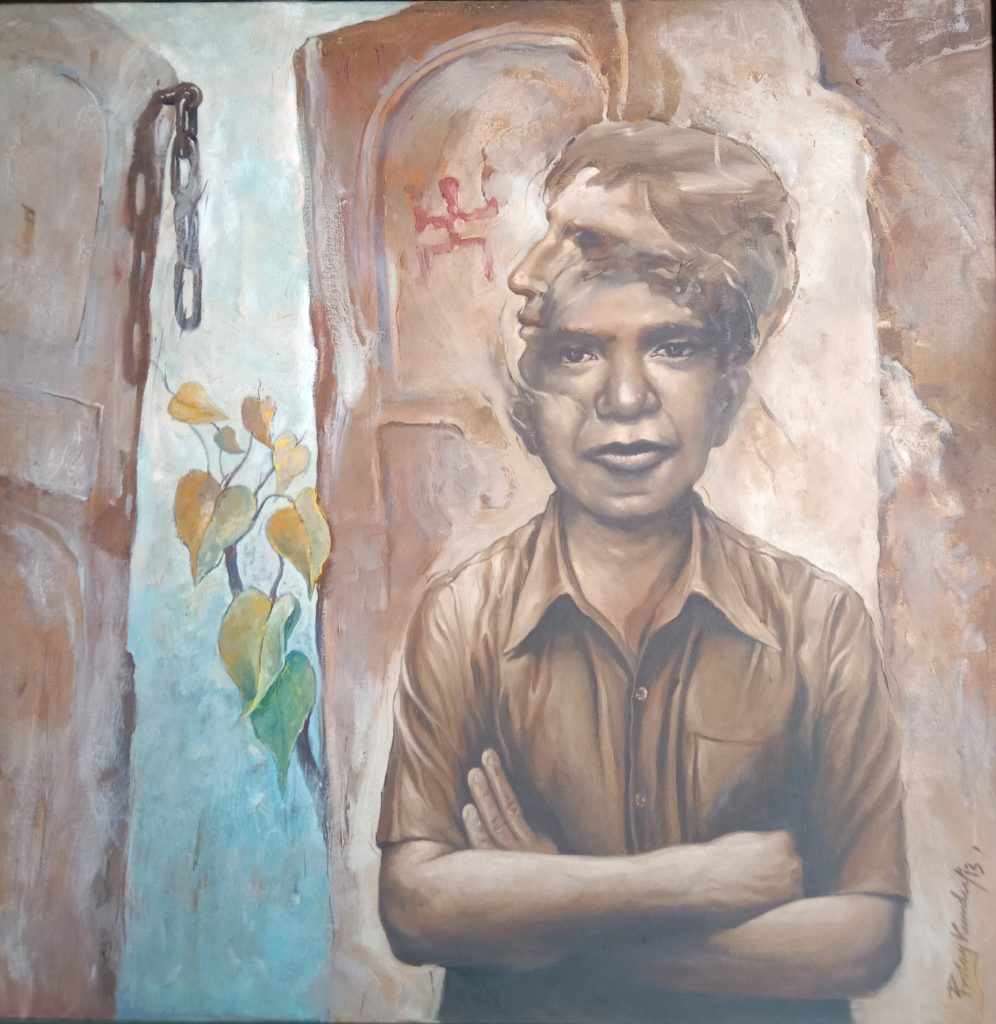 What's your artistic background?
I was born in Kolkata, known as the cultural capital of India. I studied in Ramakrishna Sarada Vidyalaya and later at Scottish Church collegiate school in Kolkata. I was six years old when I took my first art lesson at the primary school level as I remember. Even earlier, my childhood was full of art activity, like playing with clay, drawing on wall or any space available were my regular activities.  After school I pursued science in Bangabashi College and later I got admission in the famous Government Art College, Kolkata. I graduated from there with a degree in visual arts (fine arts) under the guidance of famous and well-known artists of India like Bikash Bhattacharya and Ganesh Haloi. Since then I have been practicing art, and exhibiting my art works since 1986.
What's integral to the work of an artist?
Art to me is a vision of the beauty of all things around us and the ability to express and communicate this vision to others. The trained artists visually can express these feelings. As French artist Renoir said…. "When a painter discovers this hidden treasure, other people immediately exclaim it's beauty ". I owe admiration and thanks to my art college to give me the opportunity to nurture my artistic quest, many artists and my family for being an inspiration to me all these years.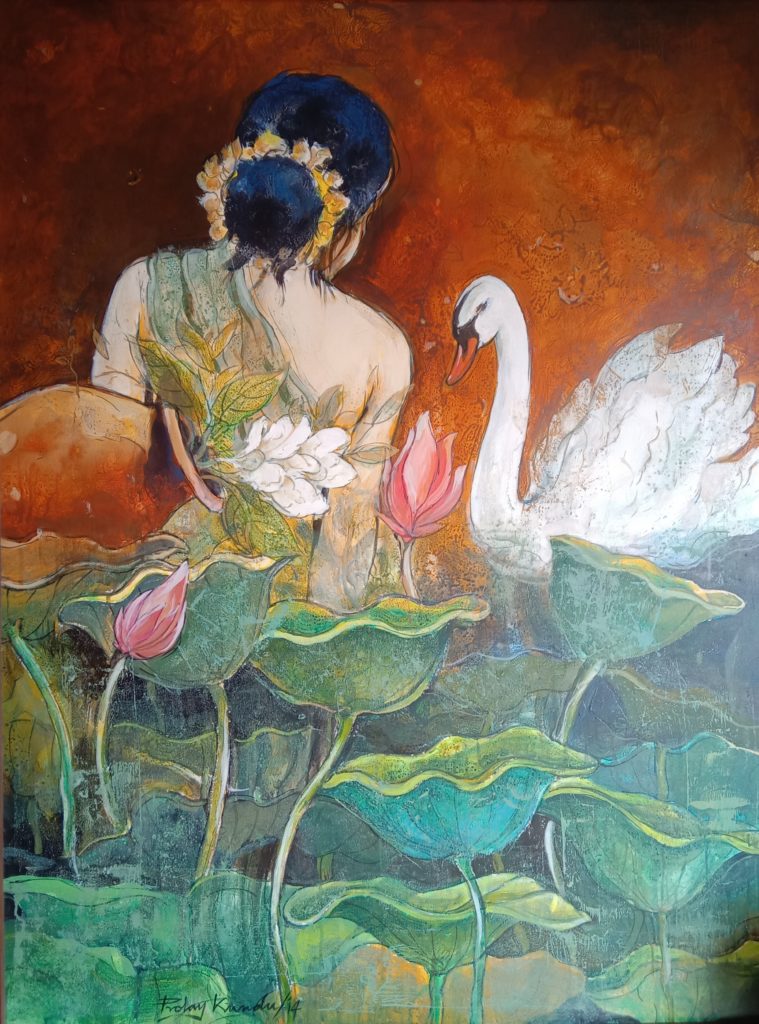 What role does the artist have in society?
Artists always have a distinct influence on society. Their personality, performances and artistic approach have an impact on human life and lifestyle. Because they try to portray the social and political aspects through their creativity and art works that reflect the life of human beings and society at large.
What themes do you pursue?
Ever since I started my career as an artist, my continuous experimentation with correlation of human beings and nature is reflected in my work. My creative spirit reveals this acute observation of nature and man, and through this in my paintings I depict the inner impulses and coexistence of human and nature, values, agony, suffering, dream, love and peace. And this has enriched my artistic and intellectual quest; as a matter of fact the genuineness of this inspiration taught me to imbibe and to adopt a liberal approach towards my creative works.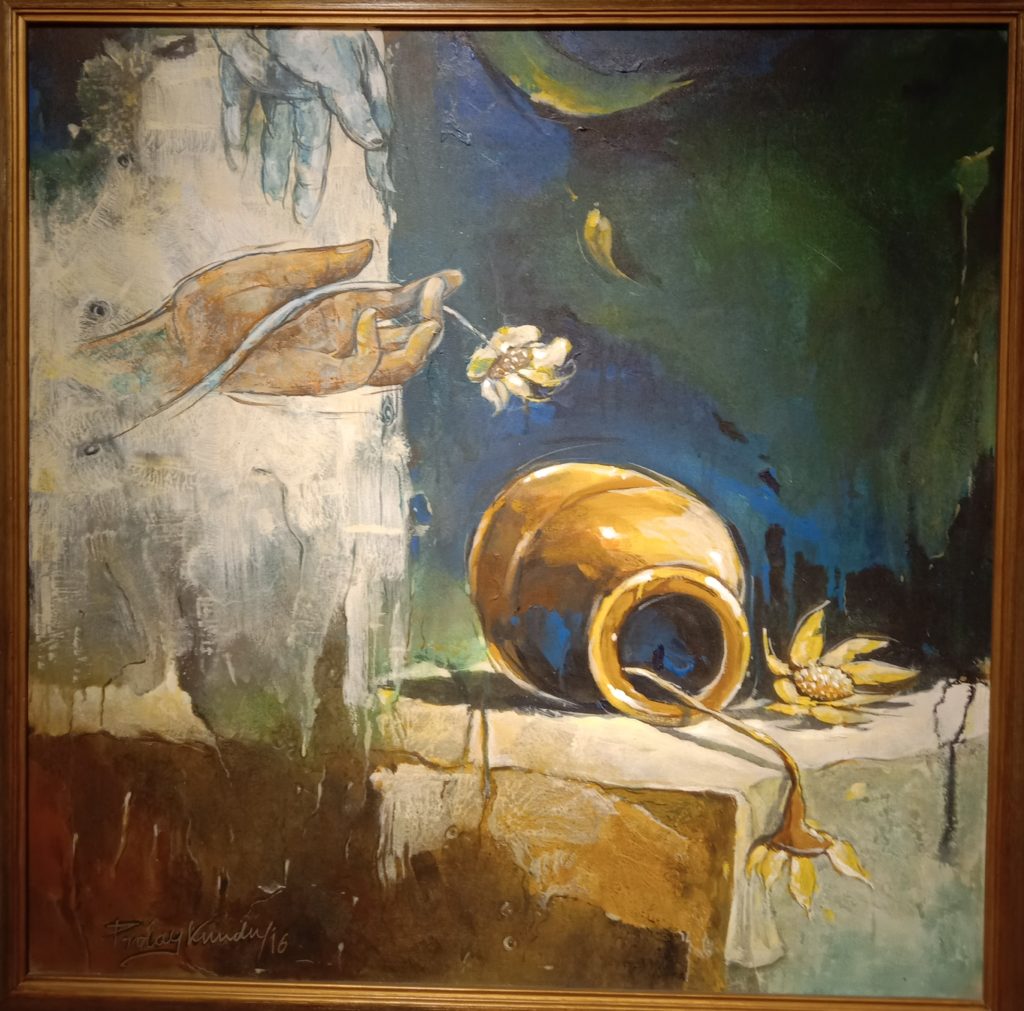 What's your favourite art work?
Nostalgia and nostalgic elements are my favorite subjects in my art works. My paintings portray the recollections from my past that appears from the nostalgia brought about by my memories and reminiscences.
Describe a real-life situation that inspired you?
Childhood memories tend to be a subject matter in my paintings. I remember my primary school level, where my art teacher was my inspiration, because her freehand drawing was always a surprise and came across as magical to me.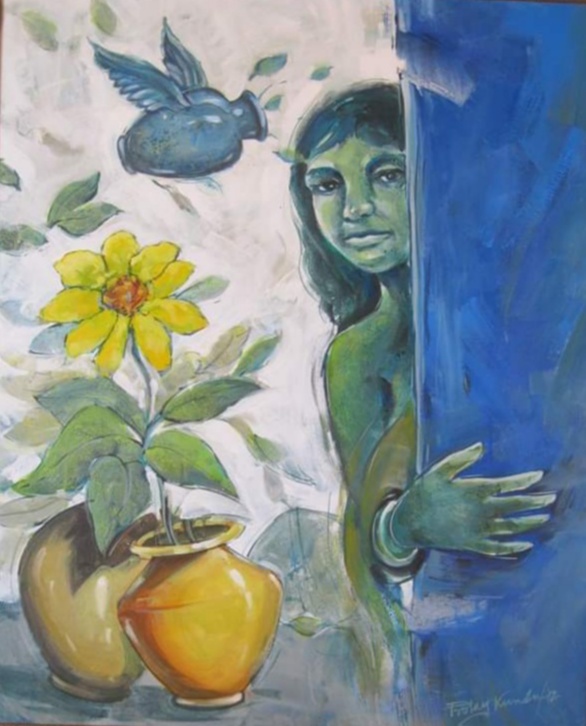 What jobs have you done other than being an artist?
I am an art educator, last thirty years I have been teaching art in Delhi Public School in different parts of India beside my art practices.
Why art?
Art to me is a passion, desire for life and mental and intellectual exercise. You can say food for life.
What is an artistic outlook on life?
The most artistic life for me would always be associated with art and rediscover my identity through art. Thus my visual language will be developed from my experiences of day to day life.
Is the artistic life lonely? What do you do to counteract it?
Artist's life is never lonely; rather it is interesting and enjoyable always. I never feel lonely when I am in front of my canvas with colour and enjoy the silence and space around me in my studio.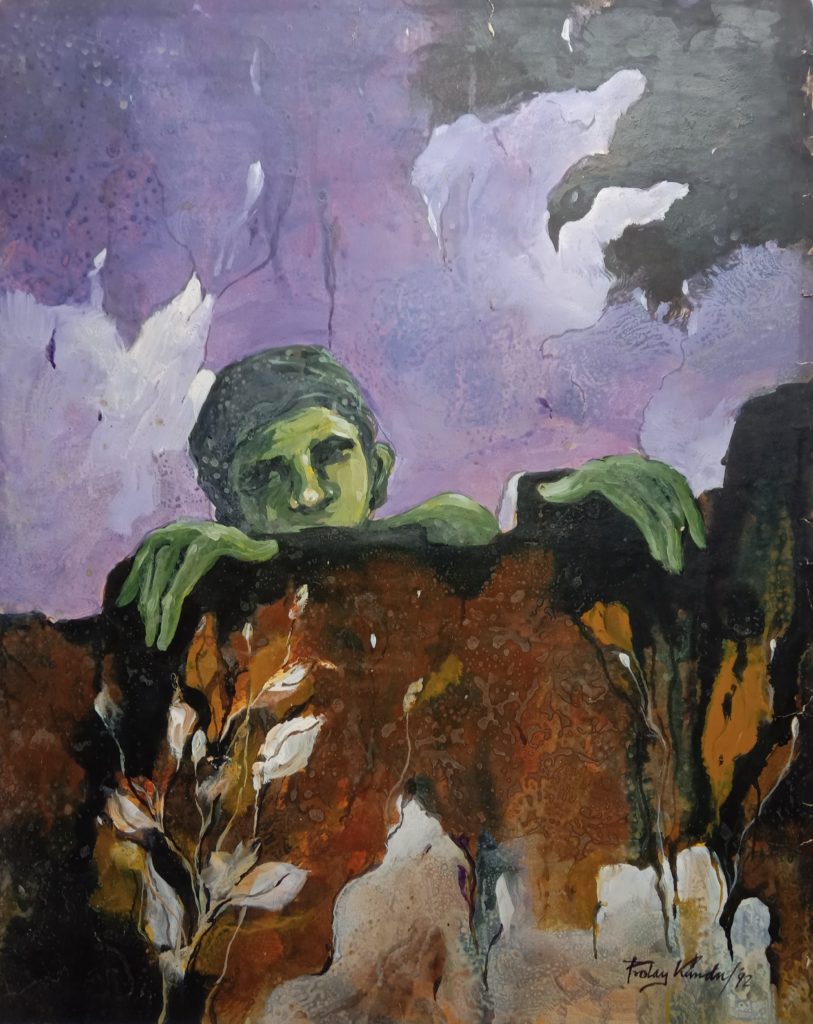 What do you dislike about the art world?
What I dislike about the art world is dishonesty, hide and seek game playing within the artist fraternity. Indian Art needs to be organized more.
What do you like about your work?
Water colour is an amazing medium which I love to use for my paintings. My control over the brushstrokes and mastery over water colour mediums has helped me get several awards. I have started experimenting on gouache, transparent water colour, acrylic on canvas, because of the treatment and technique of transparent and translucent effect. My palette of colors brings a breath of freshness to all my paintings.
Should art be funded?
Yes of course, if European and other Asian countries have the government's assistance and fund for art and artists. Why not in India? There is an obvious social responsibility for any cultural development.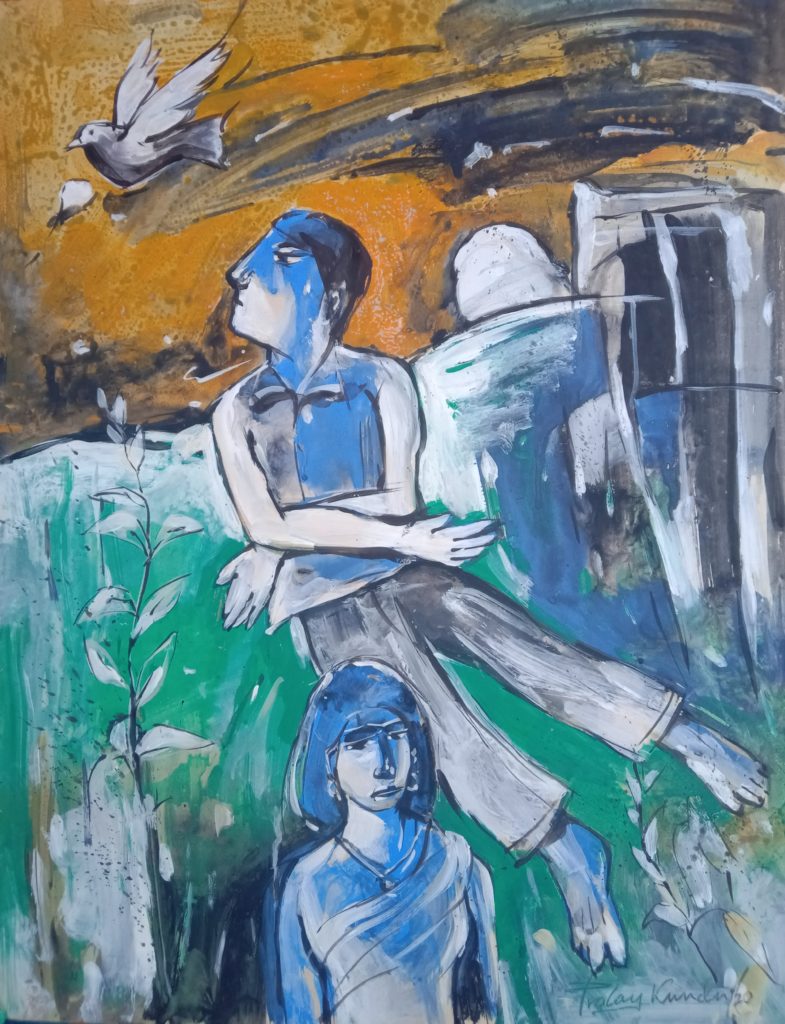 What role does art funding have?
Art funding has a big role to play for the development of cultural activities and heritage of art in India. Art funding has another key role to play, creative people like artists will have facilities to think and focus only on art.
What is your dream project?
My dream project since my art college days is to have a museum or a huge studio to collect and display all my art works in one place.
Name three artists you'd like to be compared to.
I believe that there is no comparison between any artists in the art field, because everyone has their own identity and self observation in art.
Professionally, what's your goal?
I want to curate a good art show and create a huge mural art and art residency in different countries.
Future plans?
I hope to be able to practice art relentlessly as an artist and exhibit my art works around India and abroad.