Pangat is a delivery home kitchen in Pune initiated by  Meena Paranjape and her son Jayesh Paranjape. Last weekend I was delighted to receive an appetizing, homely food parcel from their Maharashtrian home kitchen, cooked by Meena Paranjape.
Pangat delivers every Friday, Saturday and Sunday in Pune with a set menu for each day. The menus are specially curated to include dishes which are prepared during festivals and special occasions in Maharastrian homes. Banana leaves are sent along with Mejwani thaalis on Saturdays and Sundays, a specially illustrated leaflet with instructions on how to serve the thaali on the leaf and a (paan) to end the meal. I was sent my set of banana leaves as well along with a cute little leaflet giving me instructions to plate the food which I followed diligently and uploaded a photograph on Instagram which was admired by several people.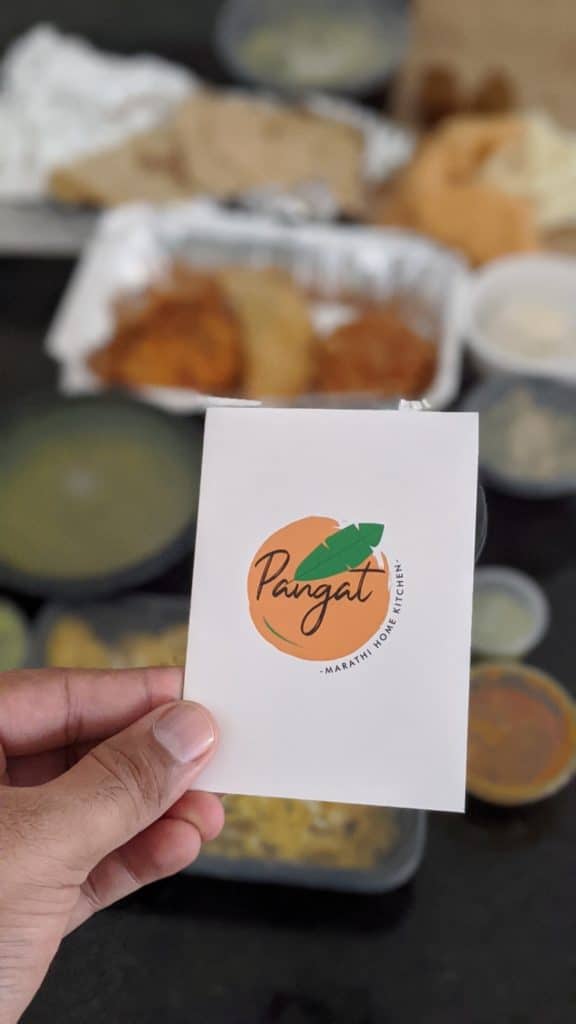 "Once every month, Pangat creates a different menu other than the thalis. An example is a special snacks menu which included upvaas (snacks eaten during fasts) like Sabudana Khichadi and Farali Misal along with snacks from Konkan like Kolache Pohe and Bhajani Wade. On the first weekend of Navratri we came up with the idea of a special Upvaas Thali," tells us Meena Paranjape.
What inspired you to become a home chef? 
I have been in the catering business for several years. But that used to be on a larger scale.  Since the past few years I've been focusing on smaller orders from our home kitchen. During the pandemic, I along with my son came up with the idea of Pangat where we want to serve food the way we eat at home for our special occasions and also help people understand our food culture.
Tell us the unique aspects about your cuisine.
Maharashtrian cuisine is vast and can't be defined as just Malvani Fish or Kolhapuri Rassa or Wada Pav or Misal. As it changes with each region, it also changes with each caste, sub caste and even family. We serve the food we prepare at home traditionally during weddings and other special occasions like festivals and rituals. Also there is a specific way in which the food is served on banana leaves during these occasions. Along with the food, we also send a banana leaf and an instruction card which suggests how to serve the food with proper placement of all the 12-13 items on the thaali.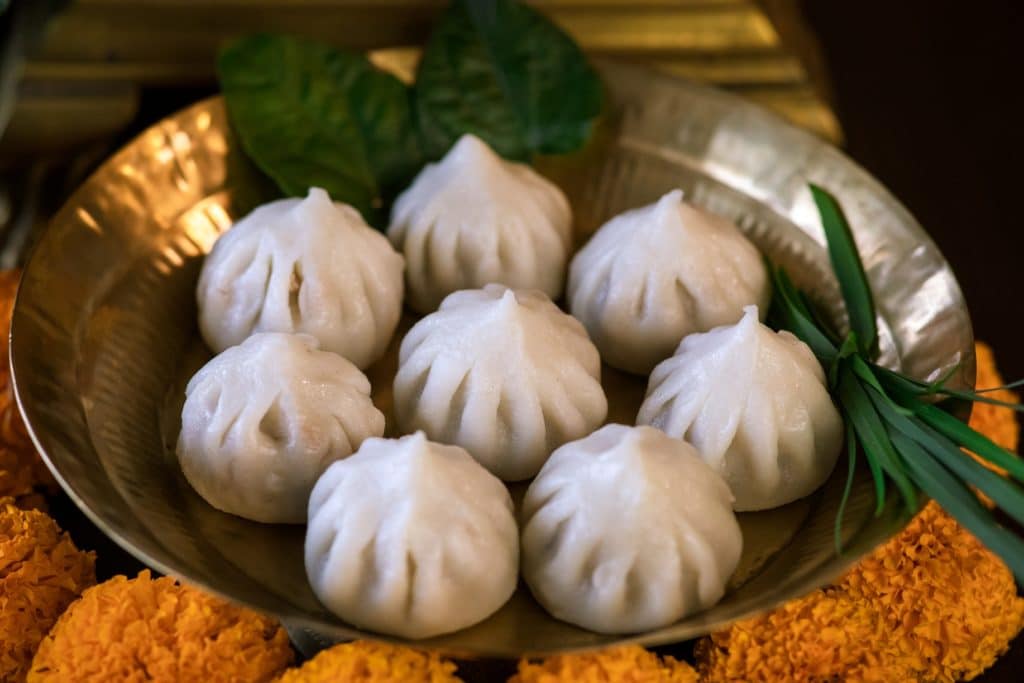 What is your cooking style and the philosophy behind it?
It's pure home cooked food which we have been dishing out in our family for generations. I have picked up some recipes from my mother and some from my mother in law. The philosophy behind Pangat was simple. We wanted to make a typical Marathi thaali more accessible and for people to know how to serve, the placement of items etc.
What's your favourite comfort food? Which dish in Maharashtrian cuisine can be considered a comfort food for everyone? 
Pithla and Bhakri and Pithla with plain white rice are my comfort food. I can happily eat these preparations all through the week. Lots of people from Maharashtra will agree with me.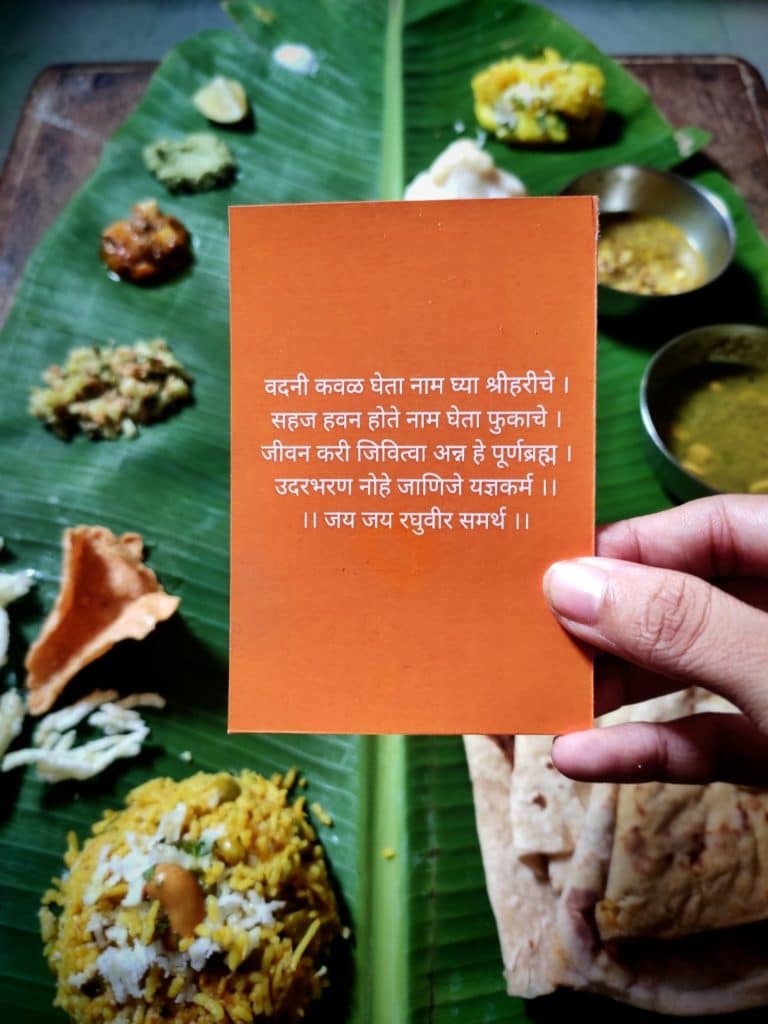 What is your advice to aspiring home chefs?
This is the perfect time to start a home kitchen business. Several eateries and restaurants are wooing the delivery market and post lockdown many restaurants have started home deliveries.  When you are a home chef, you can innovate and be as creative as you want!
 Future Plans?
Right now we have kept it as a limited menu and only 3 days a week model. We are hoping to scale it up slightly and offer more of our home dishes, particularly snacks from the Konkan region.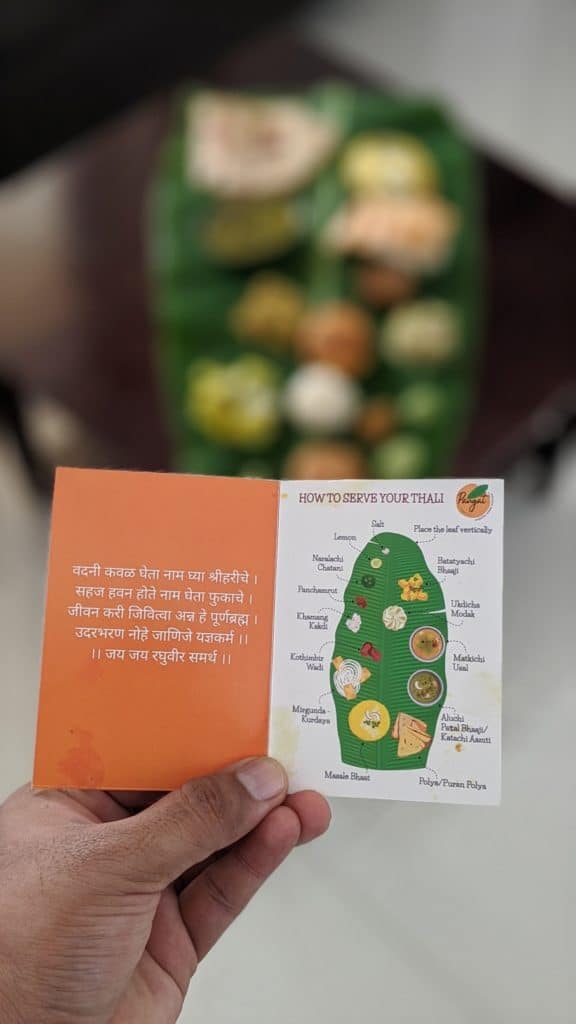 Which is your favourite place to dine at? 
It's a long list. But Darshan and Vaishali in Pune are my favourites as I have several memories associated with these two eateries.
The topic of local food, from smaller, specialized and personally
known producers, is becoming more important. Who are some of your
local partners from whom you source?
Most of our ingredients are bought fresh from Mandai (the central vegetable market in Pune) and even are banana leaves are sourced from there.  Our spices are sourced from home businesses too. But as we need to ensure the quality, we have been working with these vendors since many years.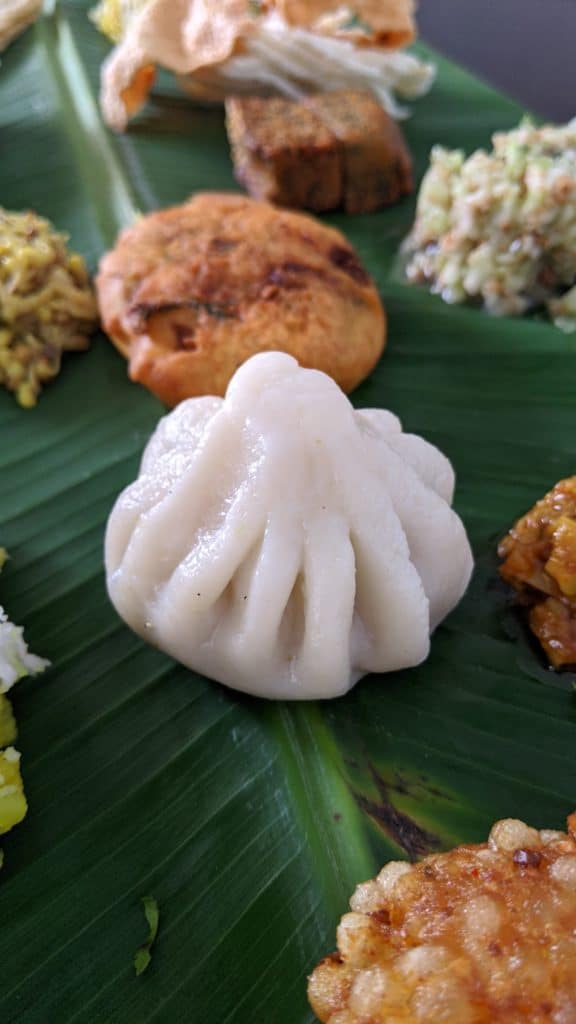 What would you say is the key/winning feature of your food?
The simplicity and consistent taste of our food is the winning feature.
What's your signature dish?
Alu chi pattal bhaji – a curry made from colocasia leaves or arbi ke patte with tamarind, peanuts and coconut.
Panchamrut – a side dish or a condiment which is very unique. It is made using groundnut and sesame powder, jaggery, tamarind, coconut, dry fruits and spices.