Artist Gaurangi Mehta Shah believes that eyes are the windows to our soul and she paints what she sees through her window. She has lived and traveled extensively for more than 11 years outside India, facing constant changes and uncertainties. Trying to adapt to new environments, had brought about certain anxieties in her and the feeling of not belonging. A nomadic life was exciting but had it's own challenges. The positive side – it allowed her the space to reflect, introspect and explore parts of herself which, she is seeing in her art currently. She is largely self-taught in acrylics, oil paints and mixed media. She has exhibited in several countries like India, Peru, England and Oman. Every year Gaurangi works on a series and creates a body of work revolving around that theme.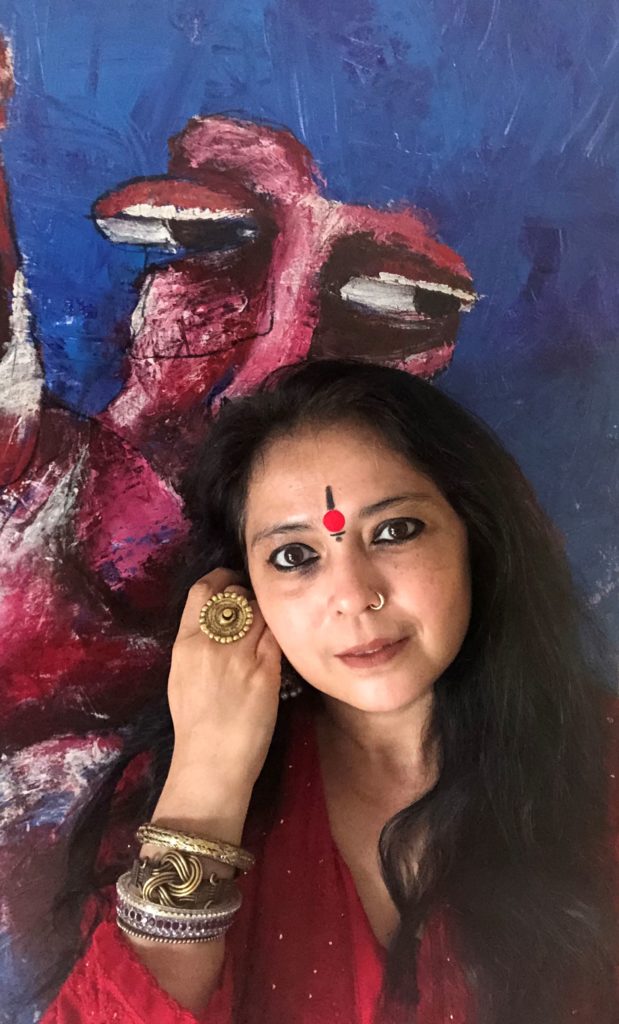 She believes that behind every face is a story. Story of our self. Story of our internal and external journey. Stories of our lives, our experiences, our emotions. Stories of our world. Our memories. Art taps into our subconscious and finds it's way out through colours, lines, marks, forms, symbols, all the while telling our stories. Art liberates, uplifts and inspires us in the end. Her journey in art has allowed her to evolve. It has allowed her to express her feelings; of fears, triumphs, sorrow, anxiety and all the other qualities which make her human. This is an ongoing transformation for her. She feels like a butterfly slowly coming out of a cocoon. Freed more from self-imposed constraints with each passing date. She expresses her stories drawing inspiration from her own experiences and her own life.
Gaurangi is inspired by writings of Freud and Jung and the ordinariness of life which invokes her imagination. She now lives in Mumbai, India.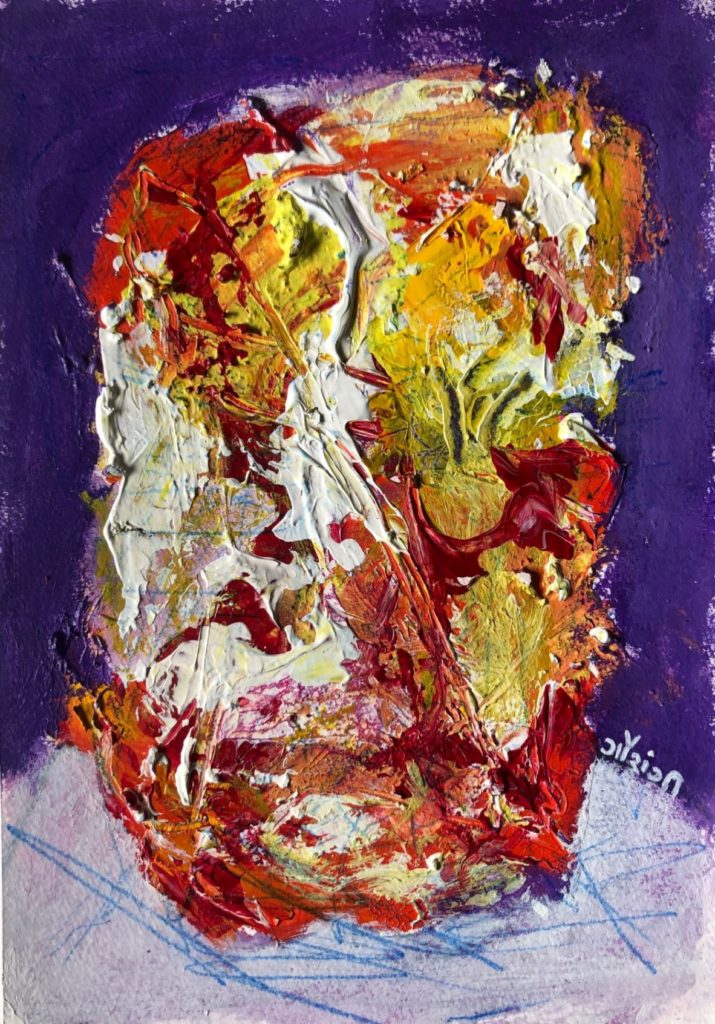 What's your artistic background?
I am a self-taught artist who enjoys working with charcoal, acrylics and mixed media. My psyche is my own muse and subject.
What's integral to the work of an artist?
Art is like a story told by an artist. It reveals itself slowly. It makes you think, question, imagine. It gives you a new way of seeing things and brings new perspective to fore. It touches a core.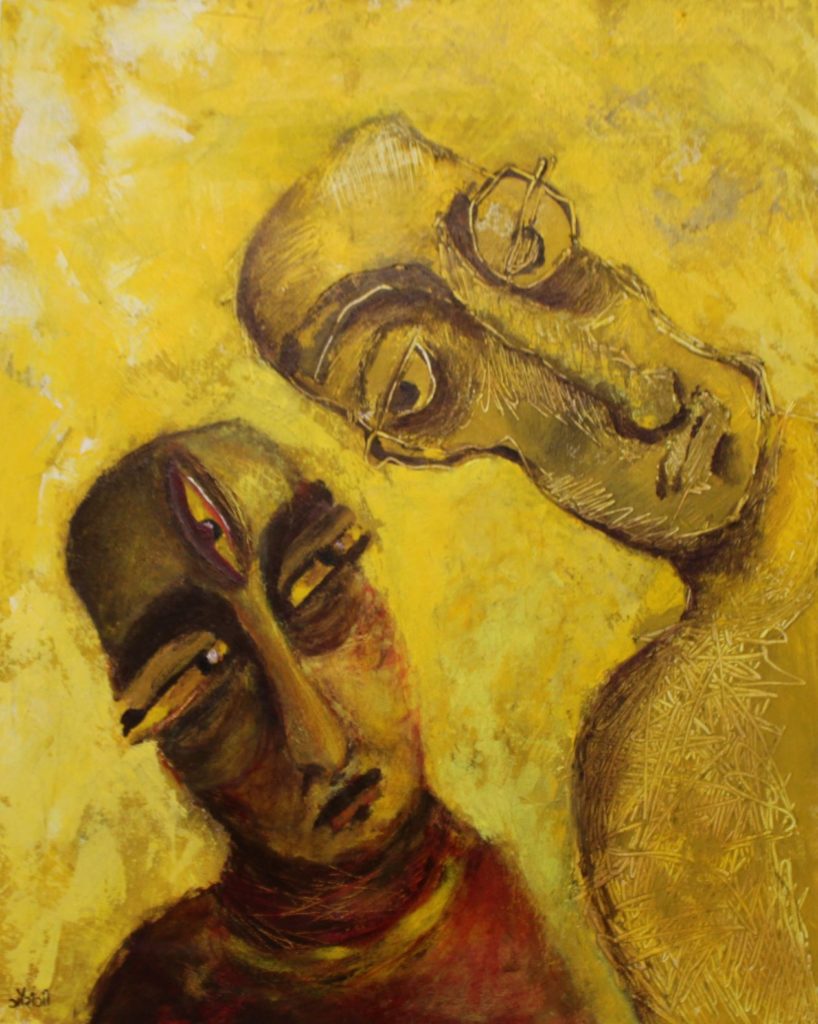 What role does the artist have in society?
An artist provides a new lens by showing a different perspective of life, some can be blunt and some can be gentle. Instead of sweeping the dust under the carpet, they bring it head on in an aesthetic manner.
What art do you most identify with?
Art that draws me in most is Surrealism and Abstract Expressionism. Personally, for me, they show many layers of emotions and impressions of the unconscious mind.
What themes do you pursue?
I narrate stories of my external and internal journey. Stories of triumph, fear, sorrow, anxiety, all through use of lines, marks, colours, forms. When I paint, often abstract faces and figures emerge.
What's your favourite art work?
I love works of Akbar Padamsee, Tyeb Mehta, Francis Bacon and from my own I like – Disconnect from the Self and Listen to your voice. All these works inspire me.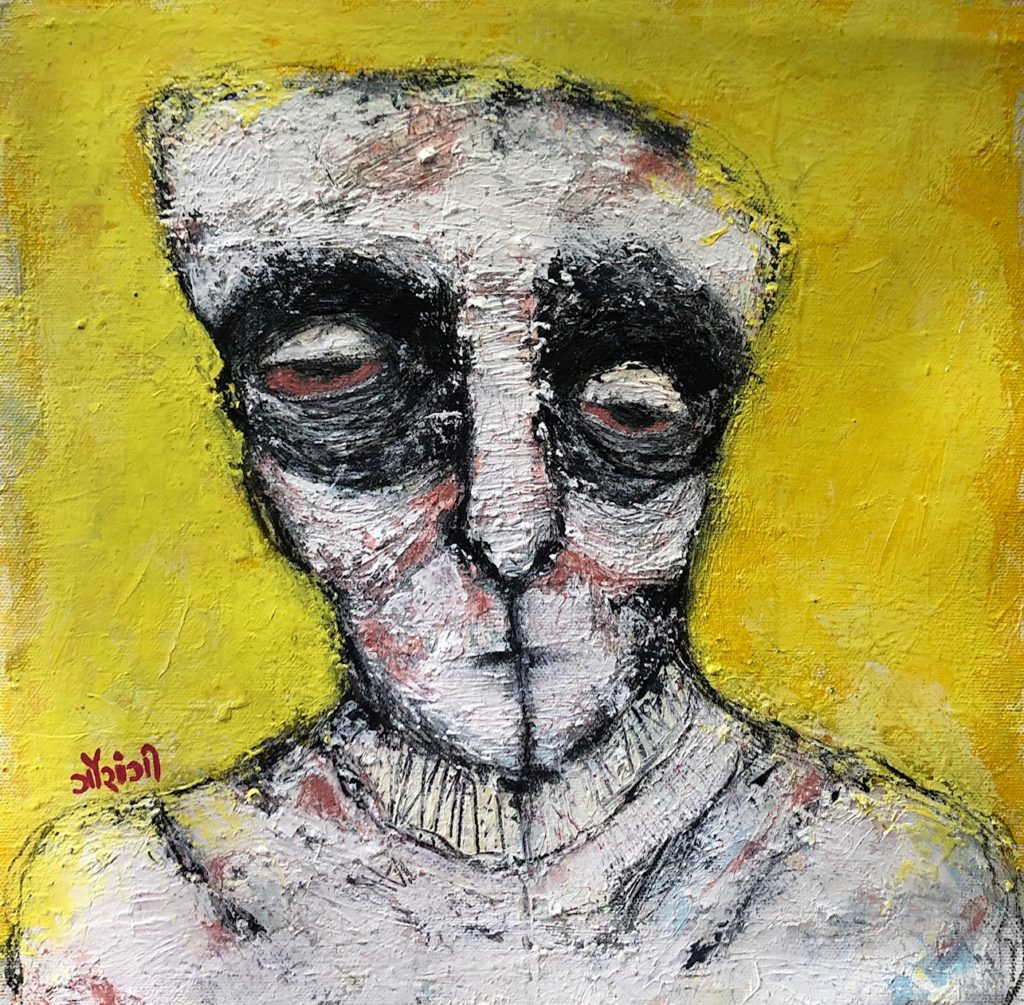 Describe a real-life situation that inspired you?
It happened in the year 2012. To fit within a social community, I tried to be someone I was not. Those fake masks were weighing me down, both mentally and emotionally. Art helped me unmask myself and be true to who I was and since then there is no turning back.
What jobs have you done other than being an artist?
I have revolved around the creative axis in my work-life choices, a web-designer, a pre-school teacher with over-imaginative kids, a story-teller for children, an ardent fan of up cycling objects into pieces of art and now painting since the last 9 years.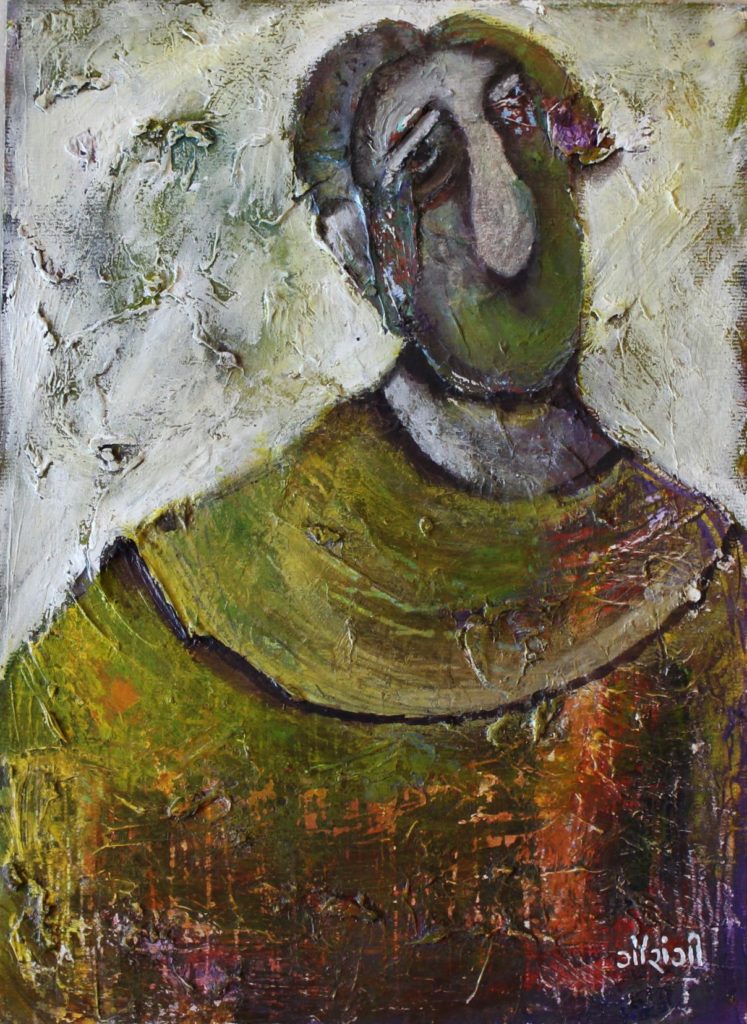 Why art?
Being an introvert art allows me to express myself courageously and confidently where words fail me. Every line, every mark, every form, every colour speaks volumes for me. It is a visual articulation of my thoughts and emotions, a place for self-expression.
What is an artistic outlook on life?
That art's function is to open up new possibilities in the way we live and engage in life.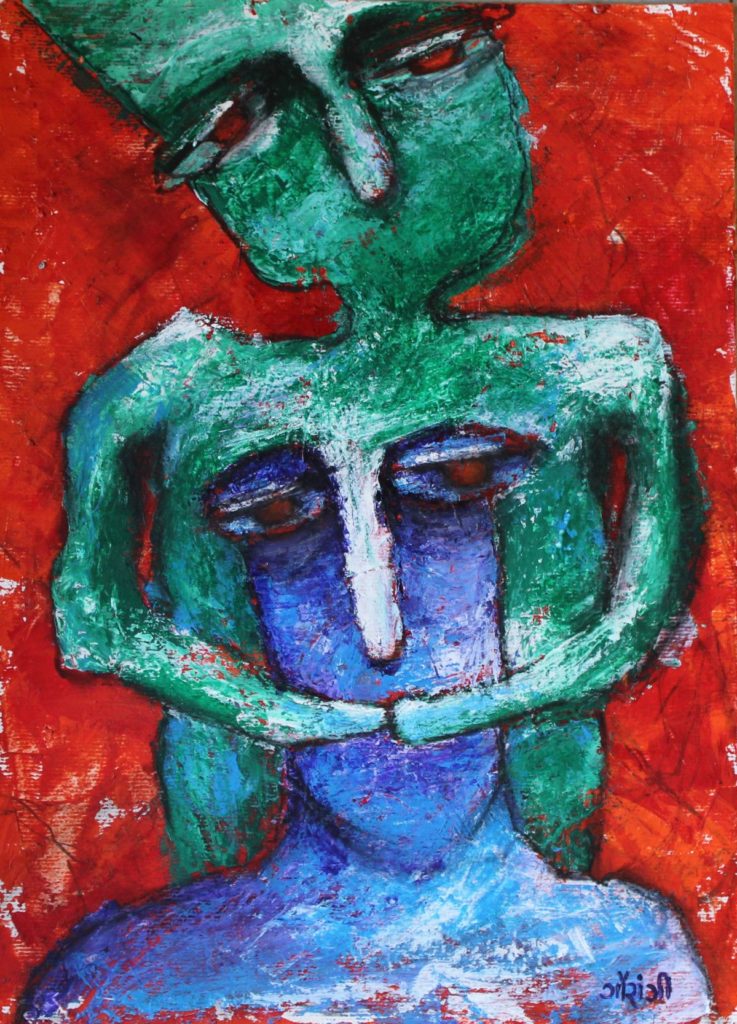 What memorable responses have you had to your work?
In the year 2018, I was exhibiting in Muscat, Oman. There was a woman who stood in front of my painting for almost half an hour. She just stood there. Upon leaving she came up to me and said, you have painted my life in this portrait. She had tears in her eyes when she said that. I was quite moved by the impact my painting left on her. I thank her for that.
What food, drink, song inspires you?
There are two songs which resonate with me the most – 'kuch to log kahenge logon ka kaam hain kahna' and 'I believe I can fly I believe I can touch the sky'.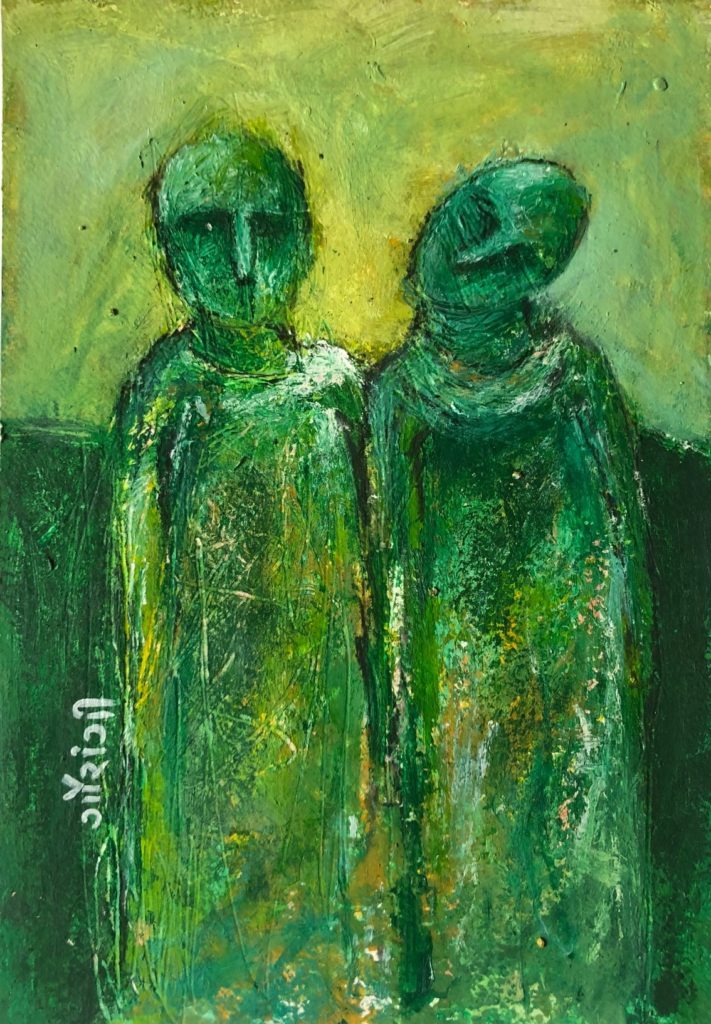 Is the artistic life lonely? What do you do to counteract it?
It can get lonely as you are so preoccupied while painting, you go off into your zone, then when not painting you think about painting, then there is research time, bookkeeping, social media, marketing, so yes it does get a wee bit lonely. I counteract it by penning down my thoughts in my journal and extremely important, chatting up with family and friends.
What do you dislike about the art world?
It leaves you with a feeling of vulnerability.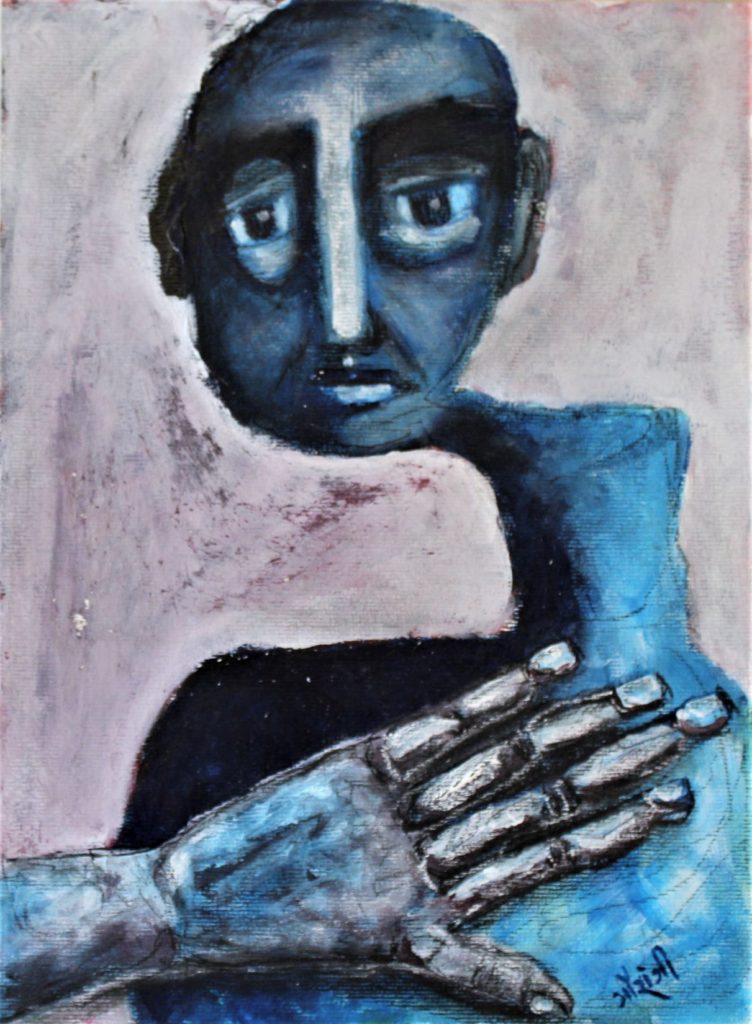 What do you dislike about your work?
The heavy self-introspection takes its toll on me, makes me ask myself, "am I that terrible or am I being too paranoid?"
What do you like about your work?
The universality of my subject and the fact that many people resonate with my work and can feel the energies of the painting. Along with that the transformation and lightness of being which I feel after I paint.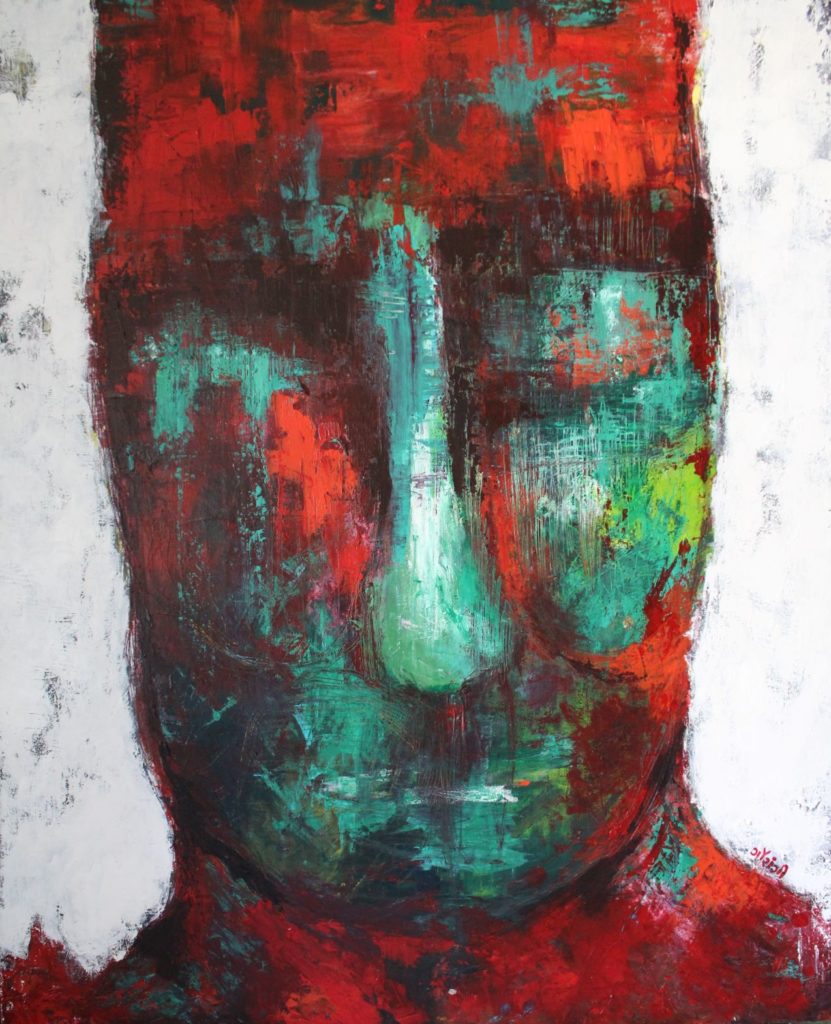 Should art be funded?
It would be extremely helpful if art can be funded especially for those who are going through a tough time in life. Imagine funding an artist to paint public spaces, it could change lives of many people and brighten up the city too.
What role does art funding have?
It can provide a space for artists to express themselves without being worried about money or space.
What is your dream project?
To work on big sizes of paintings and to have an art studio to support that.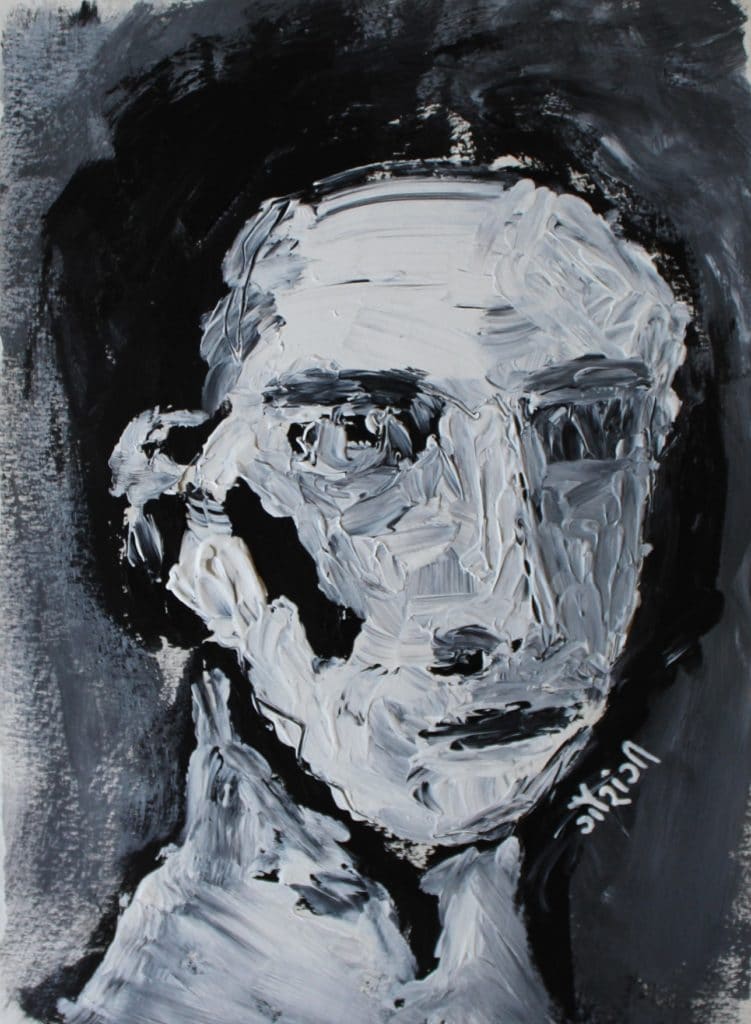 Name three artists you'd like to be compared to.
I would not want to be compared with anyone, it is a very conscious and an ongoing battle of not being compared with others and I would like it to remain that way. So no, no comparison for me.
Favourite or most inspirational place?
Peru and Leh Ladakh, especially the mountains, they make you realise how minuscule and insignificant you are.
What's the best piece of advice you've been given?
Do not be bothered by what others are saying, just paint what you feel is right for you at this moment.
Professionally, what's your goal?
My goal would be to sell enough work every year, so I can donate a percentage of my sales proceeds to Vipassana centres and NGOs.
Future plans?
To go with the flow, to exhibit frequently and to reach more people with my art.