Odette Patisserie is a French patisserie based in Pune. The team's goal at Odette Patisserie is to prepare the finest of dishes to immerse customers in an unforgettable experience. "We constantly strive to deliver luxury and refinement to our clients though our meticulously crafted recipe using the finest of ingredients which we source from different parts of the world. It brings us immense pleasure to bring a little taste of Paris to you," says Chef owner Shariq Jaferani.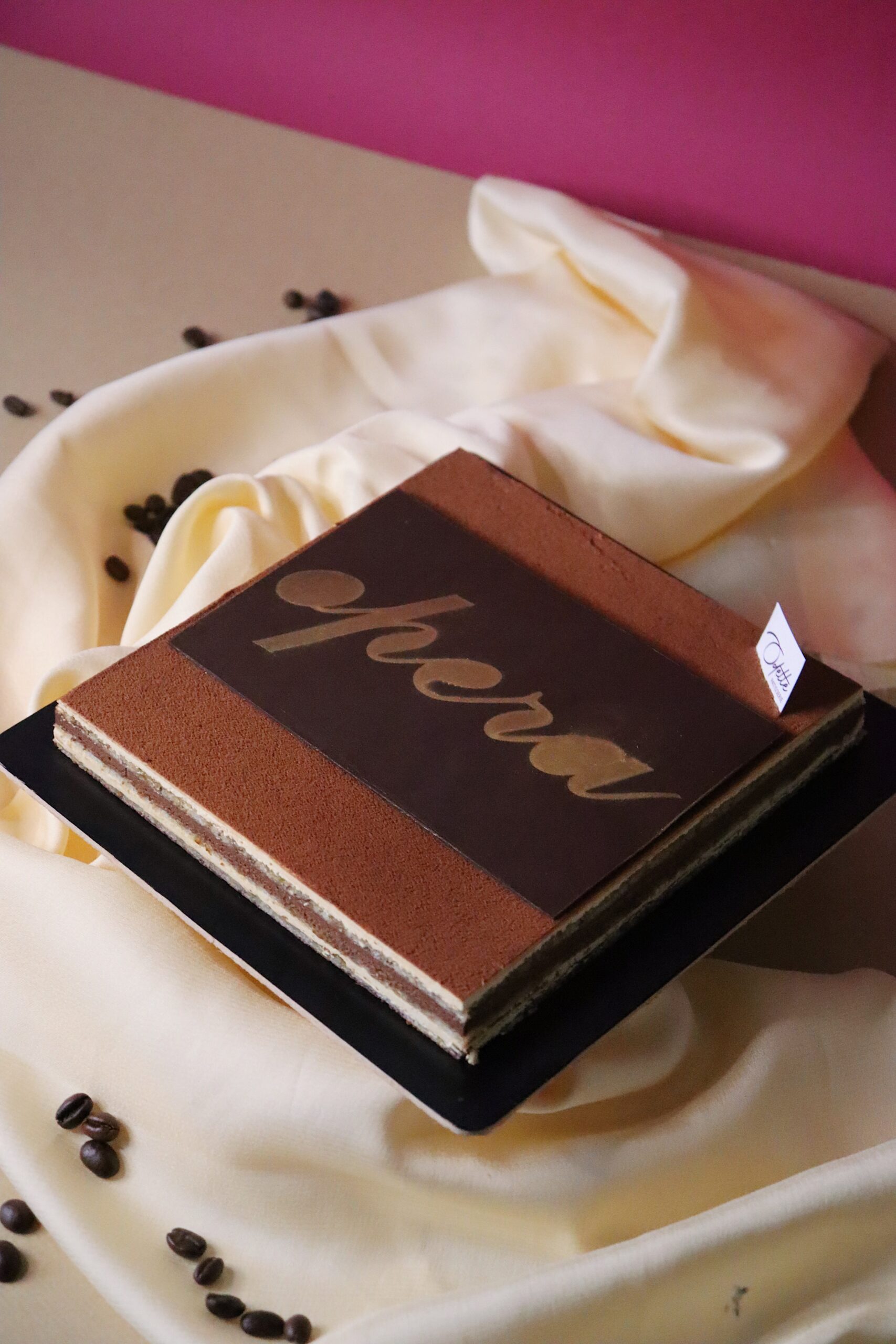 What was the thought behind coming up with a patisserie in Pune ? 
The term Odette stands for wealth, Opulence and luxury which forms the basic of our brand philosophy, the idea of opening a patisserie in Pune was to bring a taste of Paris to our city without having to travel all the way to France. We specialize in authentic traditional and modern French cakes and desserts.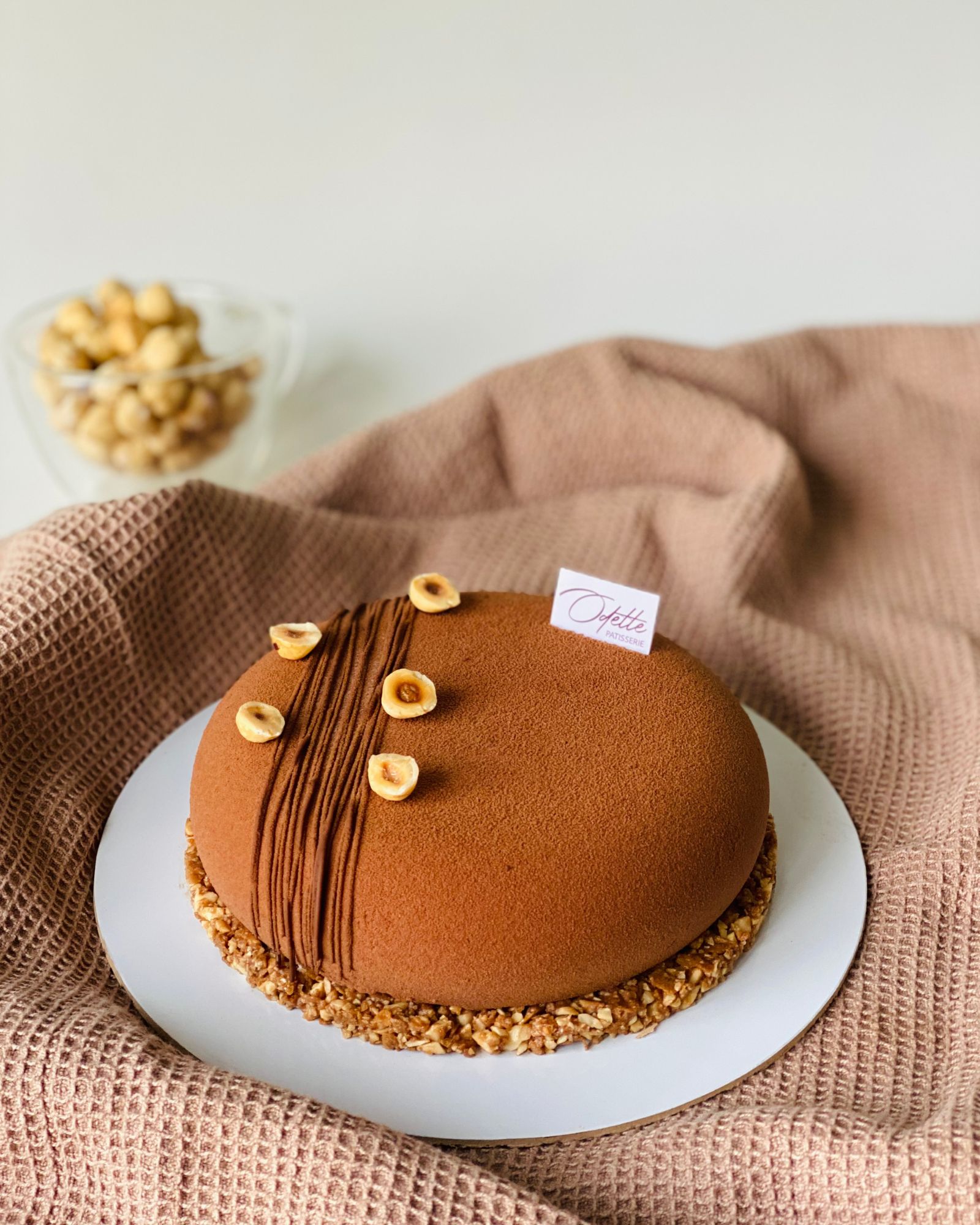 What is the USP of your products ?
The main USP if our petit gateaux and entremets, they are multi layered and multi textured desserts and cakes with a textural contrast and a mix of various flavours. All our products are sourced from different parts of the world and we believe in using only the highest quality of ingredients.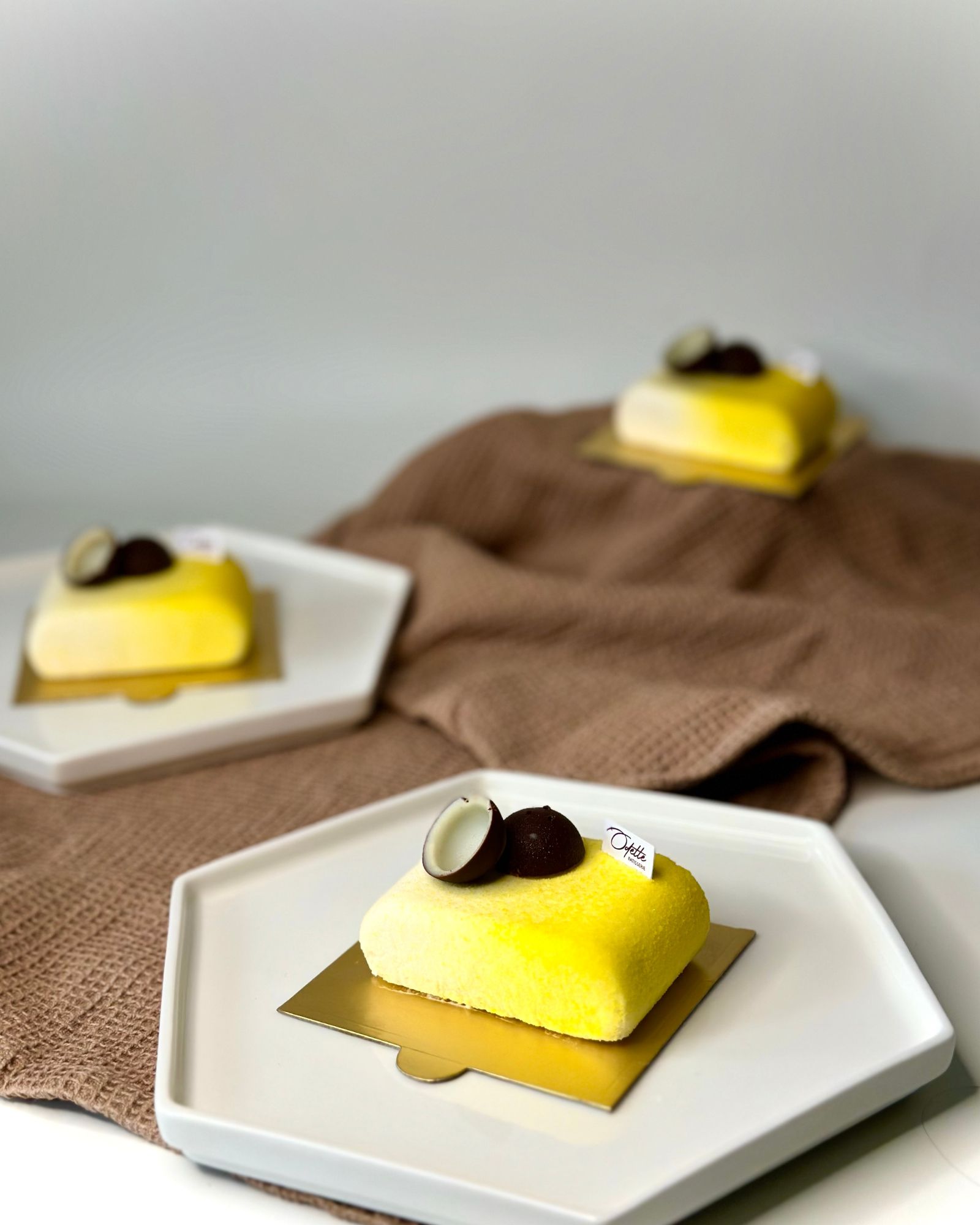 Which are your most popular products at Odette and why ?
The Opera is one of the top selling ever since our commencement, it is a classic French cake which has been around for years, made with 3 layer of almond jaconde sponge, 2 layers of coffee buttercream and a layer of chocolate ganache. It is preferred by adults as well as kids
The other one is 'Noisette' which means hazelnut, this one draws inspiration from Ferrero Rocher but with more complex flavours. It has the following components :
55% dark chocolate mousse
French biscuit and hazel nut crispy. Layer
Hazelnut praline sponge
Hazelnut praline cremeux
Caramel layer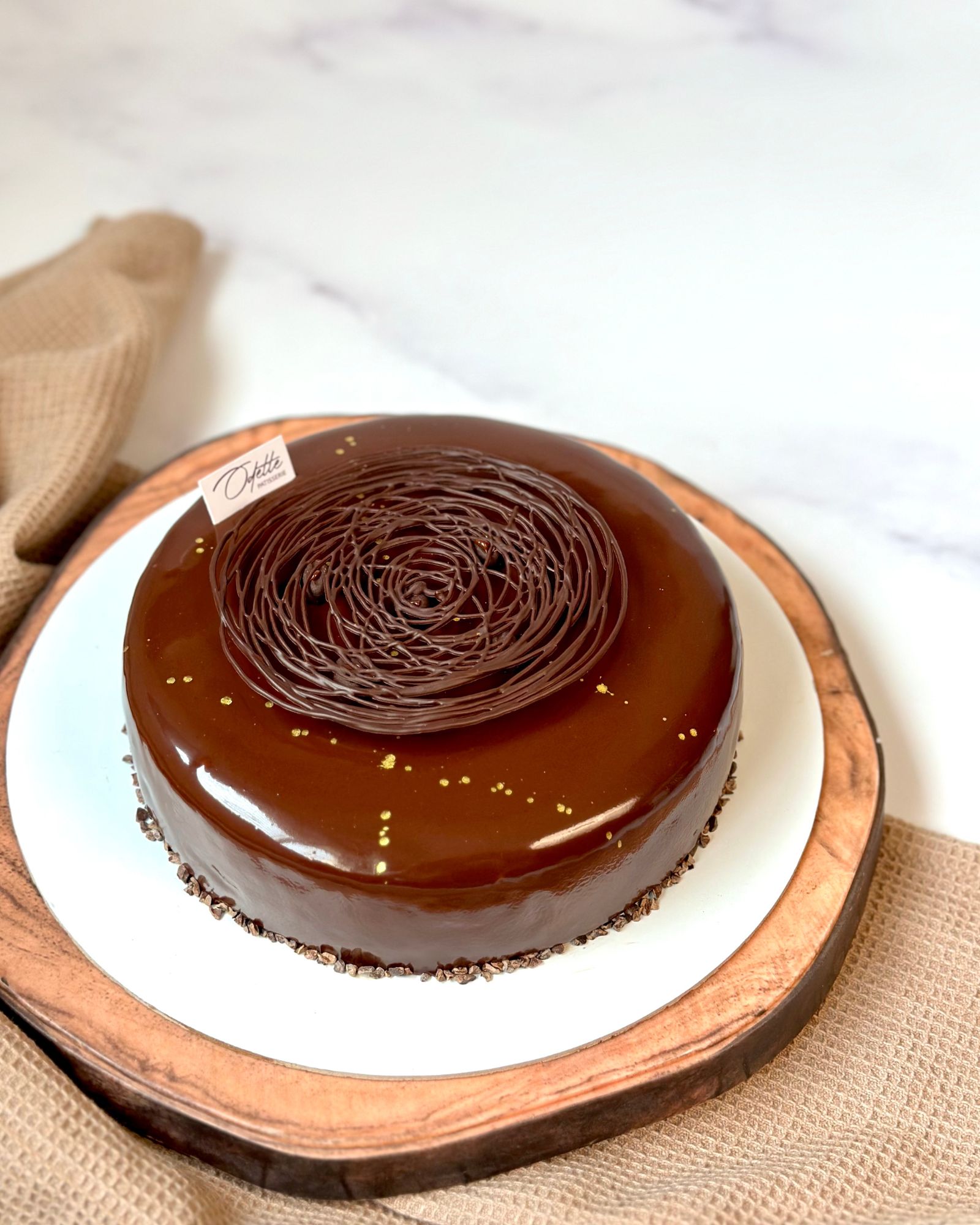 Future plans?
We plan to get more into creating opulent and luxurious wedding cakes and I would soon like to start teaching the art of French desserts.
How do you market your products?
Our main method of marketing is word of mouth, we pay close attention to creation of world class cakes and a very personal customer service, hence our business has been flourishing only through word of mouth marketing by our regular customers.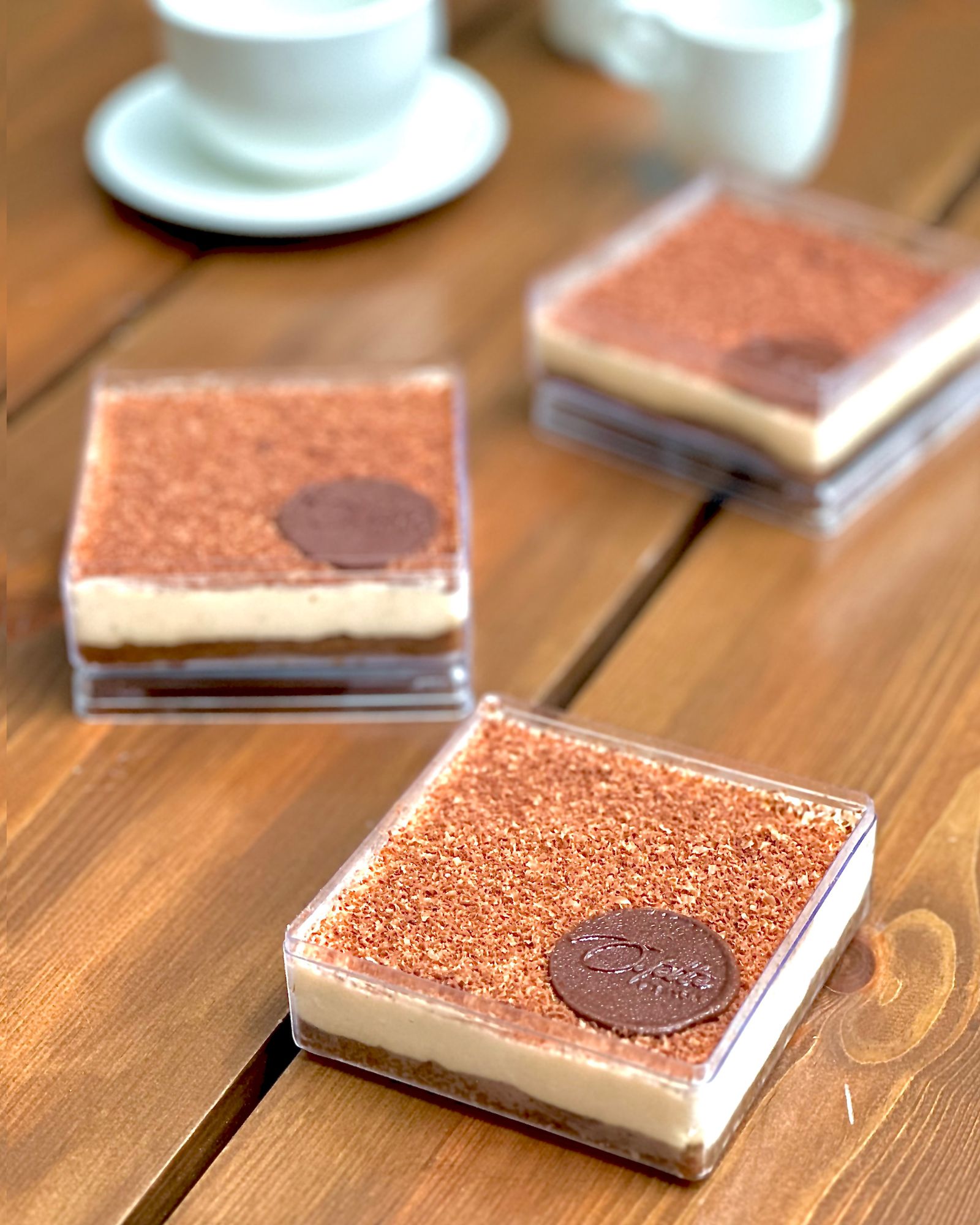 Which locations are you currently present in ?
We are present in two locations : Koregaon Park which is our cafe where we serve all the petit gateaux along with an extensive Italian menu, our central Atelier is located in Salunke Vihar Road where we produce all our individual portions along with the big cakes.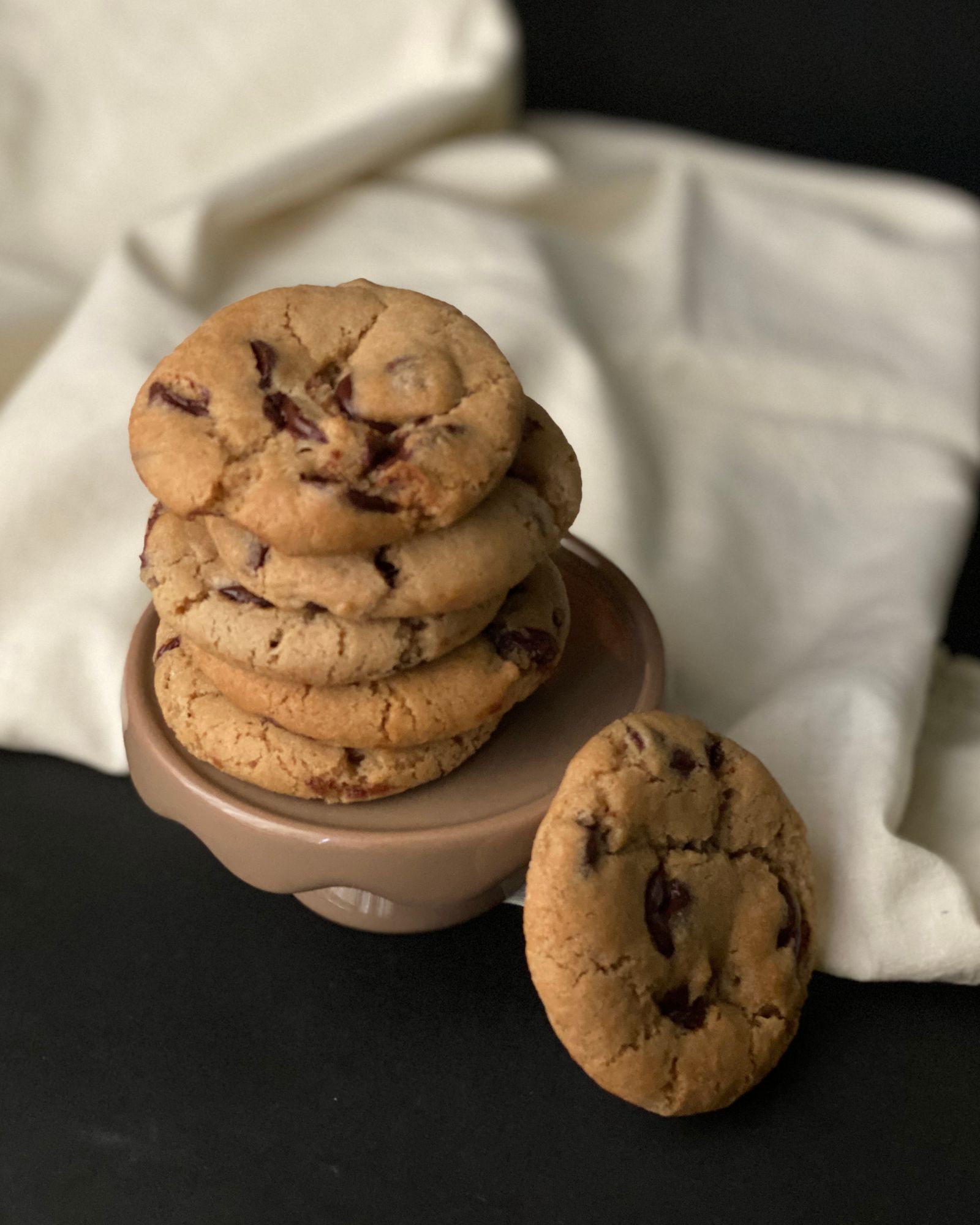 What is the secret behind creating an excellent entremet?
The secret is to create a balance of flavours and textures. Our main idea while creating an entremet is to use minimal sugar and let the textures and flavour do the job . Ideally we do not add more than 3 flavours to one entremets.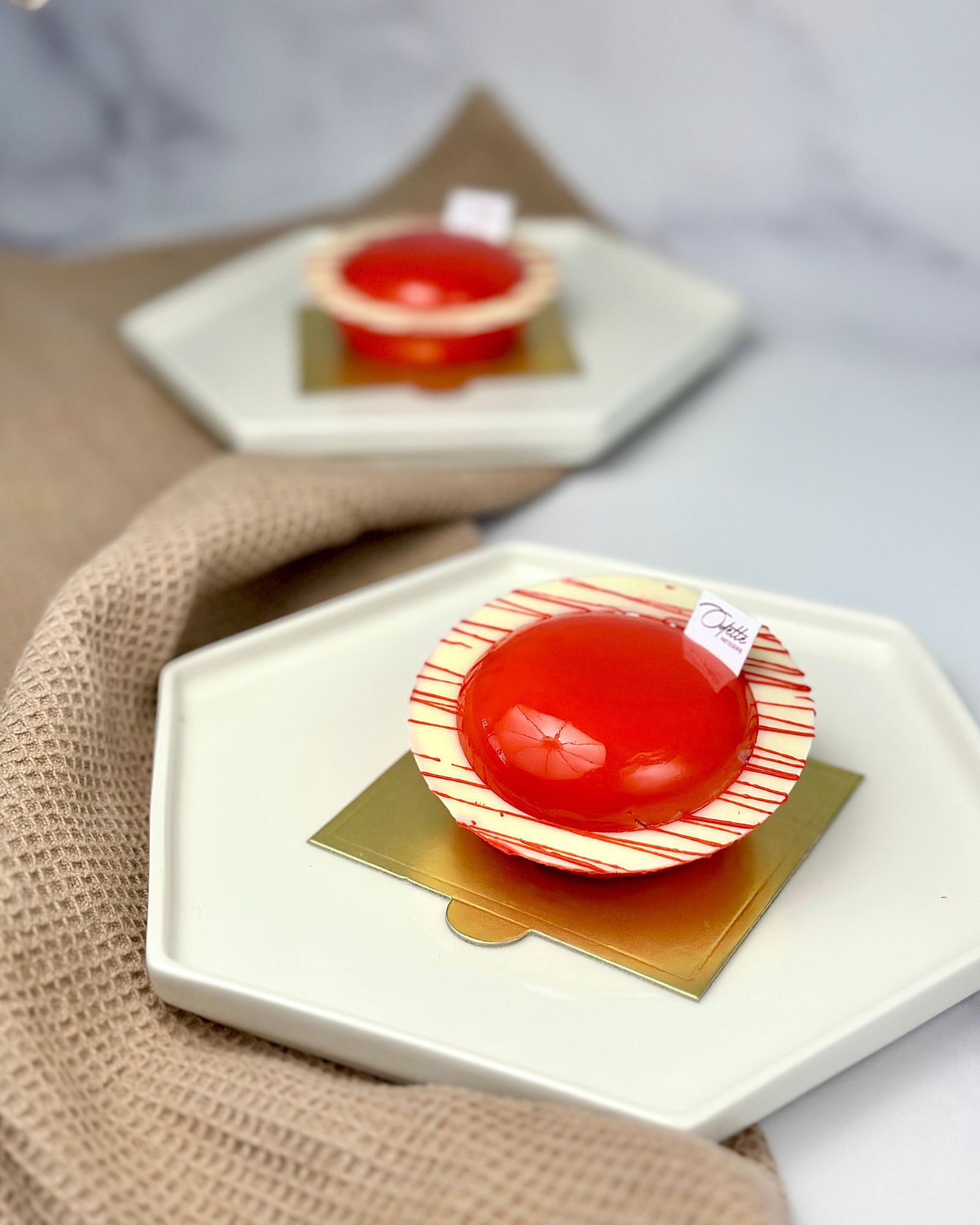 When are you happiest?
It makes me very happy when we receive positive feedback from our clients .
What is your advice to pastry chefs thinking of coming up with a patisserie?
Find your niche and concentrate on that, don't try to do multiples things at once.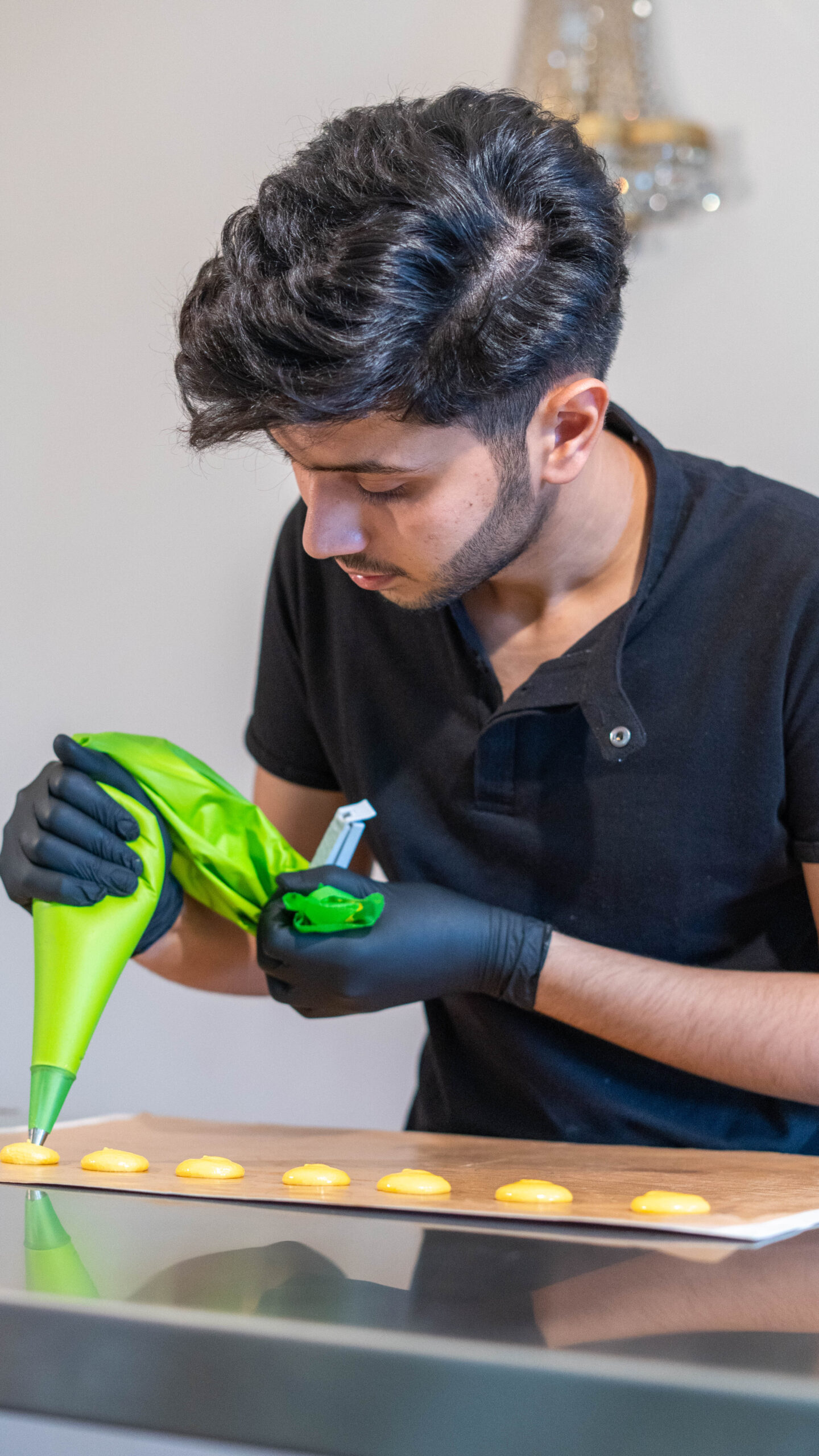 What keeps you motivated to go to work each day ?
The happy faces of our clients and the love we receive from them for our creations .
How easy or difficult is it to be an entrepreneur in this line of work ?
Running your own patisserie and being the head chef is like wearing two big hats of the same business. Its very difficult to manage both but its important to learn how to balance the two. For me what has worked best is setting up strict systems for every process right from inventory management, production and ordering . It helps me create a smooth workflow and hence helps in being productive.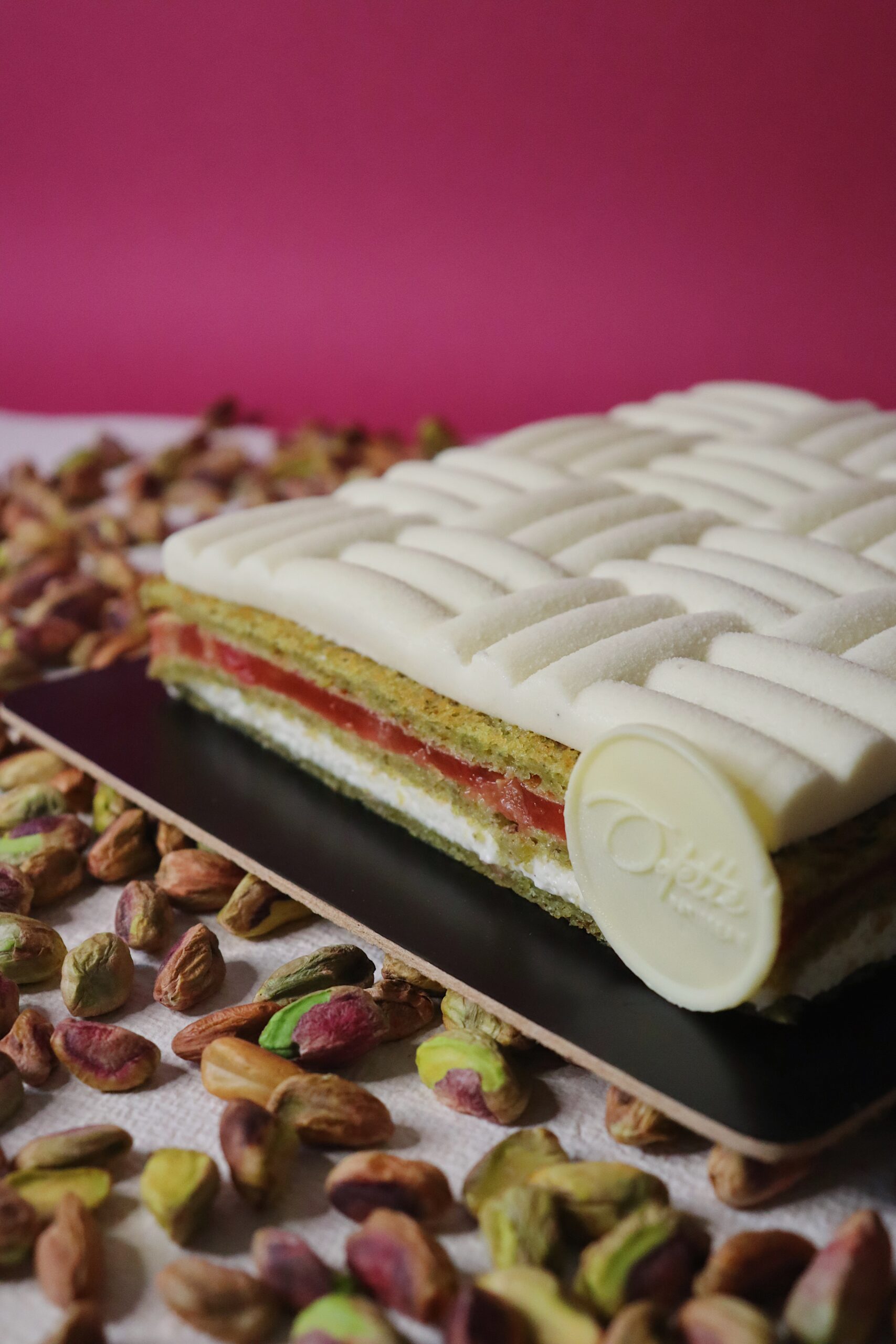 What is the secret behind producing an excellent birthday cake ?
Precise measurements is the key, at Odette we measure our ingredients sometimes in decimals so as to make sure that the consistency is always the same
Please tell us about your most memorable moments at Odette.
Our most memorable memories at Odette were creating grand luxury wedding cakes. The planning to execution is a long process but when the cake is finally up at the venue its the best feeling.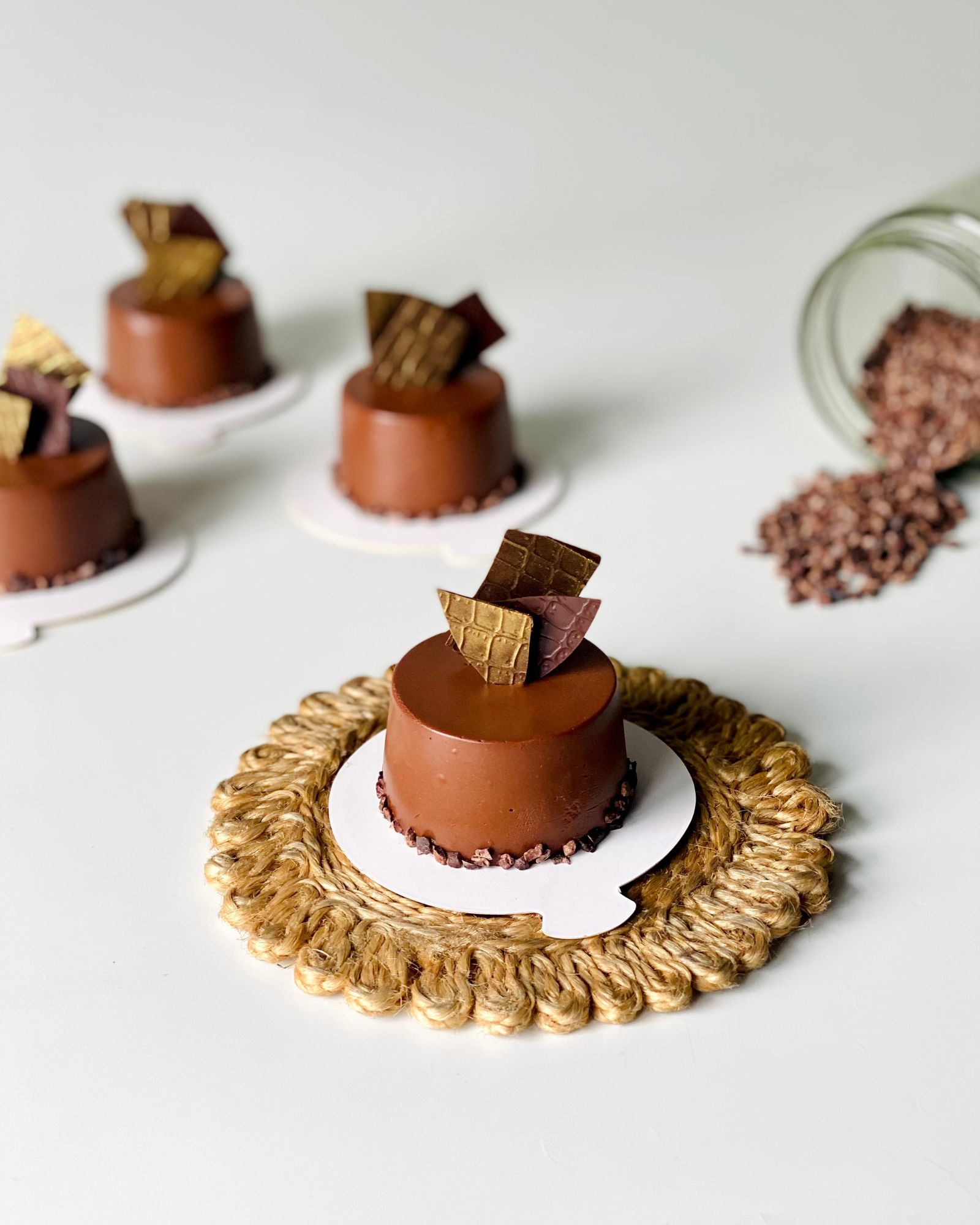 How many people do you currently employ at the patisserie?
We are currently a team of 6 chefs at the atelier, and a few serving and managing staff at the cafe.