Neda Matian is a passionate visual artist and specializes in oil painting, acrylic painting, watercolours, textile painting and Persian calligraphy art. Neda was born on 16 Feb 1983 in Iran.
What is your artistic background?
Ever since I got to know myself I had an immense interest for colors, painting, and whatever relates me to art. Art classes were my favorite class and I was always helping my classmates with their art projects, For me, every available surface was a drawing space, and all discarded material I would transform into some objects of art. I have no formal art education but what I know is that art has given me an identity and purpose. I started painting when I was 11 with oil colors on canvas and used to paint in a realistic almost photographic way. At that point I had no idea what real art is, I just felt a calling. Being a student and not having enough time to access professional sources to help me, I was trying to buy self-taught art books to paint on my own. I never knew this could be a road to my success. Actually being on my own brought me to turn into an independent artist who is never afraid of failure. I took part in different art classes every now and then and I ended up being an abstract artist and calligrapher.
The concept of art is freedom for me. Because there is no particular, defined role for that. I started exploring acrylic color in 2008 when I give it my first shot and found out what a gigantic world is hidden out there. I changed my artistic style to modern art which was very different from realistic art. Full of exploration. Freedom working with acrylic gave me the self-confidence to showcase my artwork in 2008 for the first time in my solo exhibition. I hold various solo and group exhibitions in my home country Iran.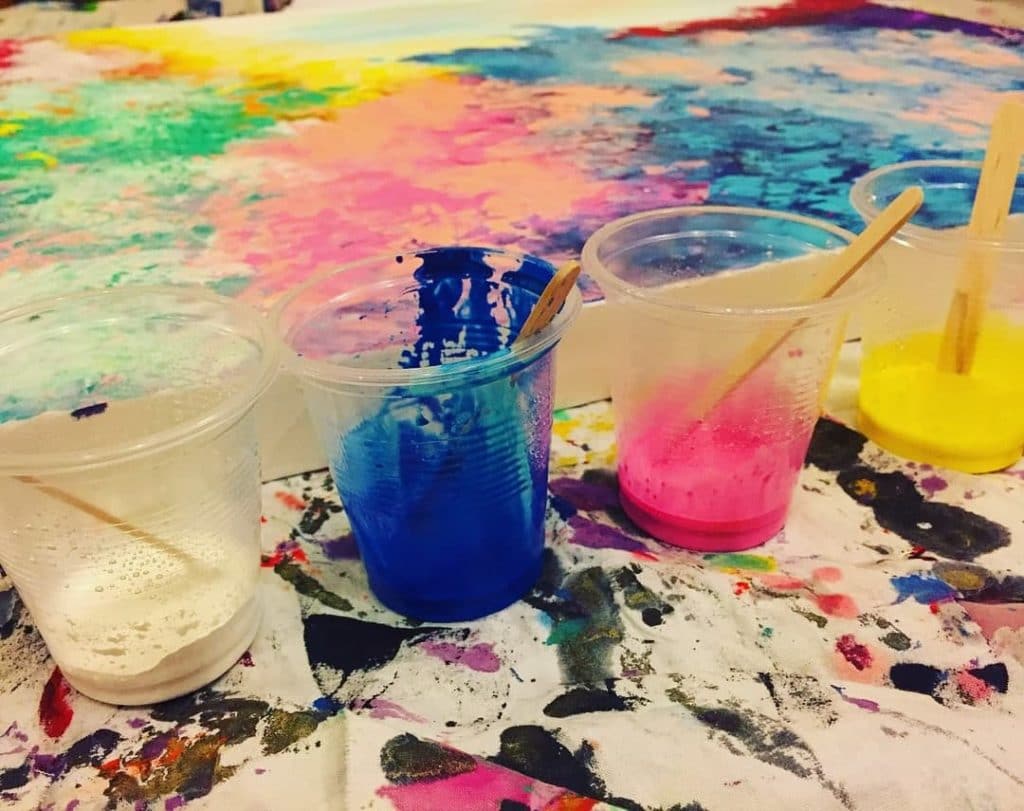 What's integral to the work of an artist?
I deeply believe in self-awareness and I think art and painting can lead us to where we belong to. Art for an artist is a way of self-expression to find their voices and express themselves where there are no defined words, art can stand tall and talk for you as a universal language.
What role does the artist have in society?
They can reshape our world into a better place where once again freedom of thought and real communication can be disseminated through art. Art influences society by changing opinions, instilling values, and translating experiences across space and time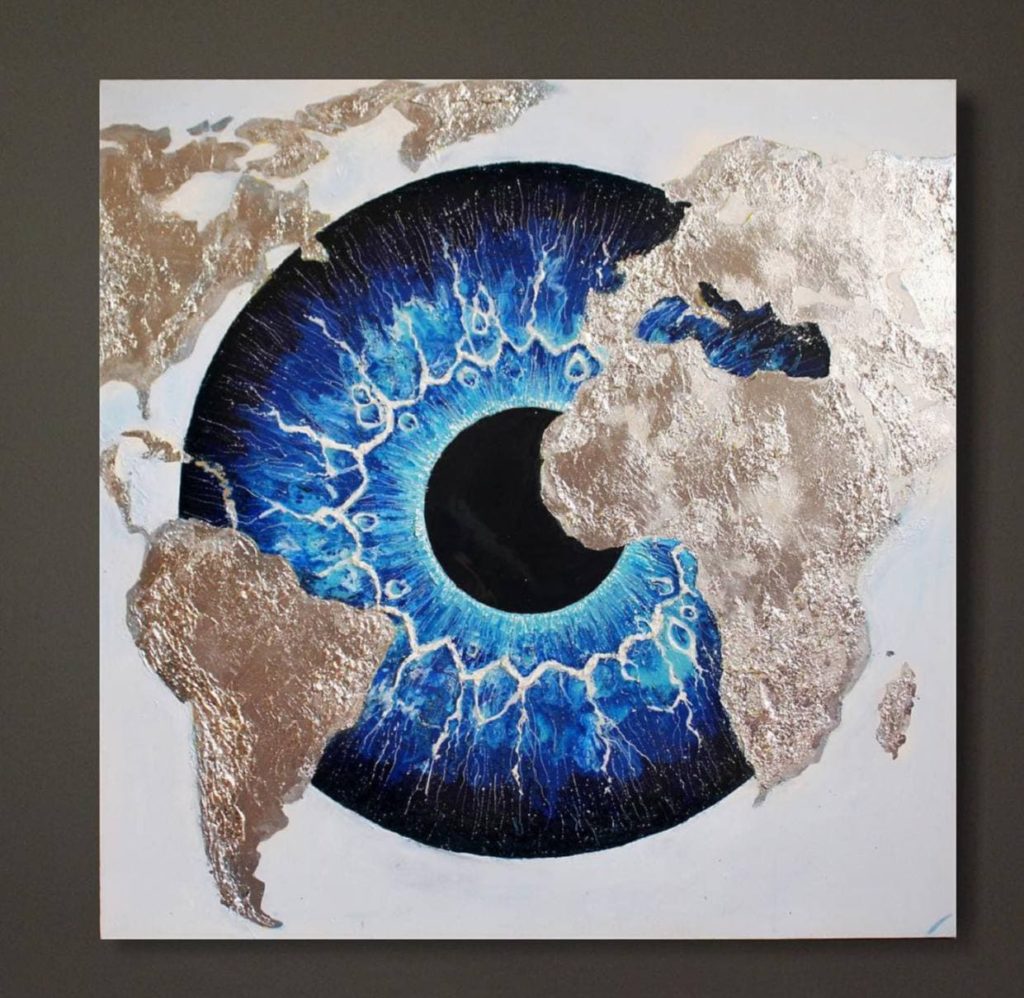 What art do you most identify with?
I started my career with landscape painting, later on, I turned to abstract painting. I experimented with watercolor, fabric painting, and recently Persian calligraphy. But the meditative quality of abstract art and calligraphy fascinate me the most.
What themes do you pursue?
I enjoy playing with colors, where colors can sit beautifully next to each other. Mostly I try to achieve a state of mind through my art.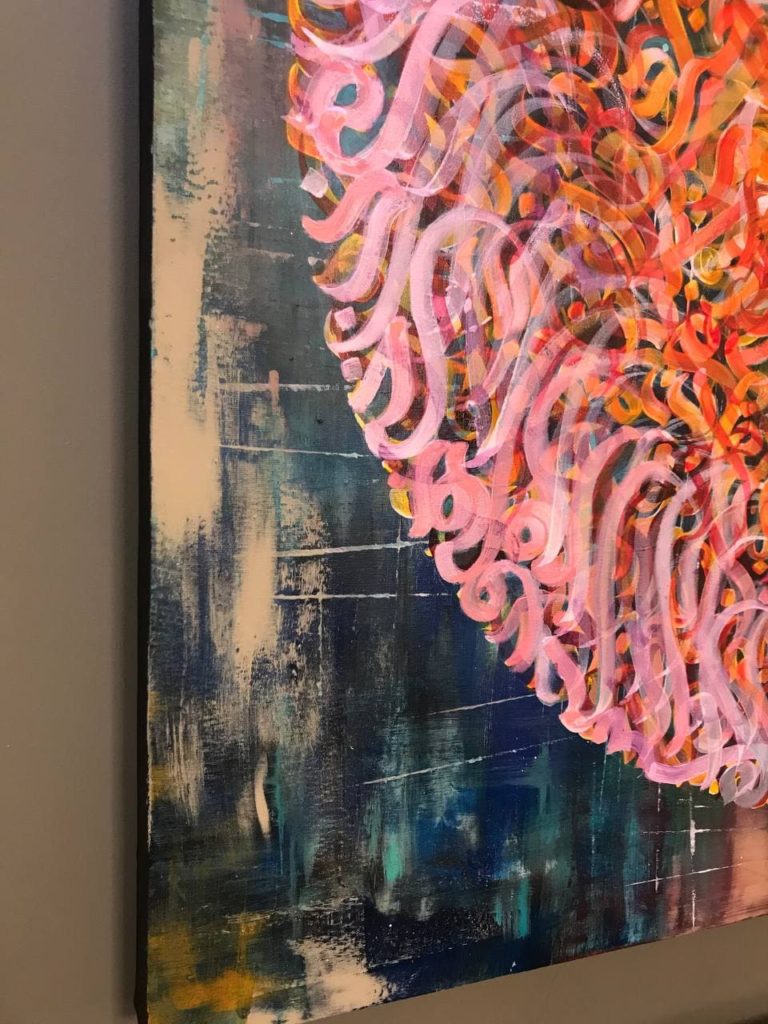 What's your favorite artwork?
My favorite list of artworks is long and the list keeps on growing. I really enjoy looking at paintings and spend so much time exploring.
To name a few-
Michelangelo's artworks-he was a sculptor, painter and architect widely considered to be one of the greatest artists of the Renaissance and arguably of all time. His historical artworks are hypnotizing.
Among the contemporary Iranian artists:
Parviz Tanavoli, is a painter and sculptor but is most famous for converting the Iranian word for nothing, Heech, to beautiful 3-dimensional sculptures. Iran Darroudi, she is a revered Iranian painter, director, writer, art critic and university professor. Besides her professional position as a woman, I have always admired her mindset.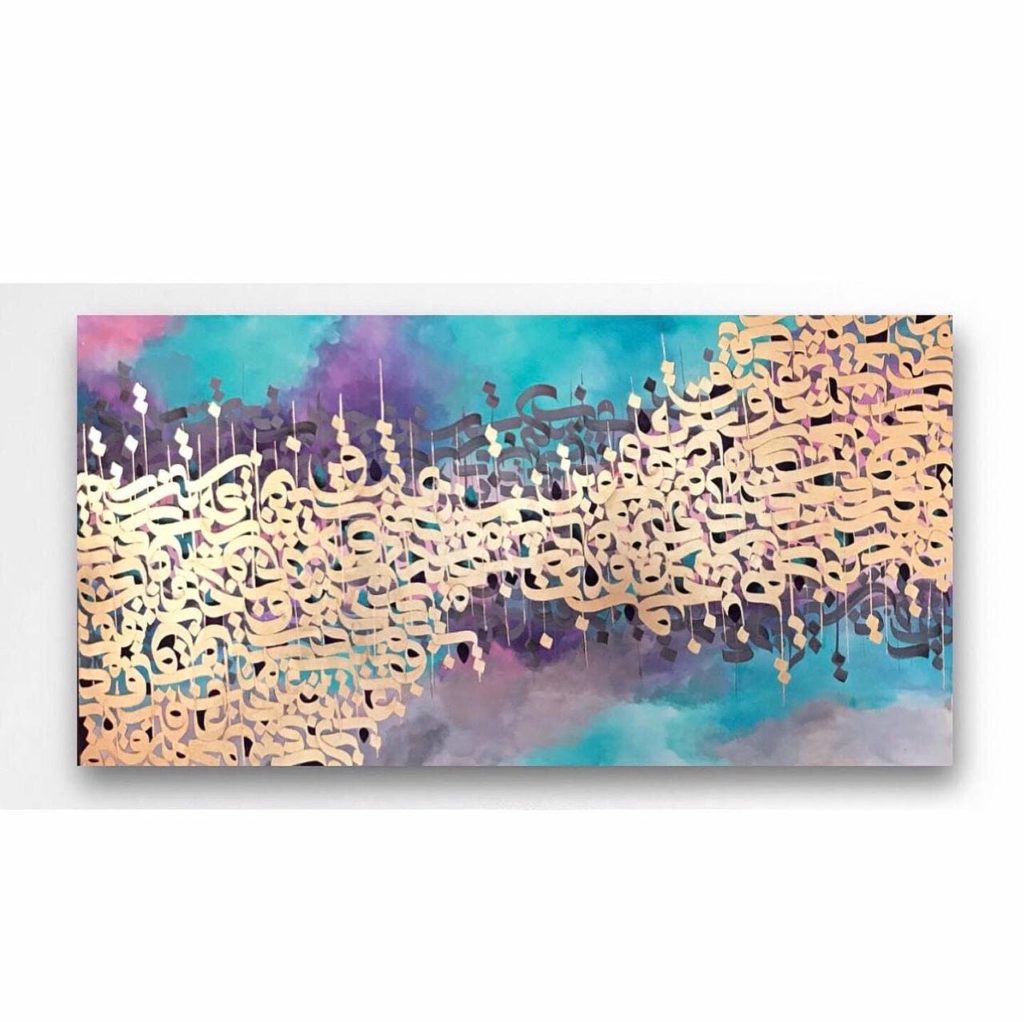 Describe a real-life situation that inspired you?
I used to paint my whole life, but I remember there was a time I was taking my son to a creative art class, his art teacher gave them all the freedom to paint, there was no right or wrong, and students were free to use all the accessible media and their creative mind to create. At that period of time, I wasn't an abstract artist and I really needed something to pour out my feelings. It occurred to me that it is exactly what I am looking for. Later on, I grabbed all my tools and colors and a blank canvas and life opened a new door for me, it looked like a very exciting journey began.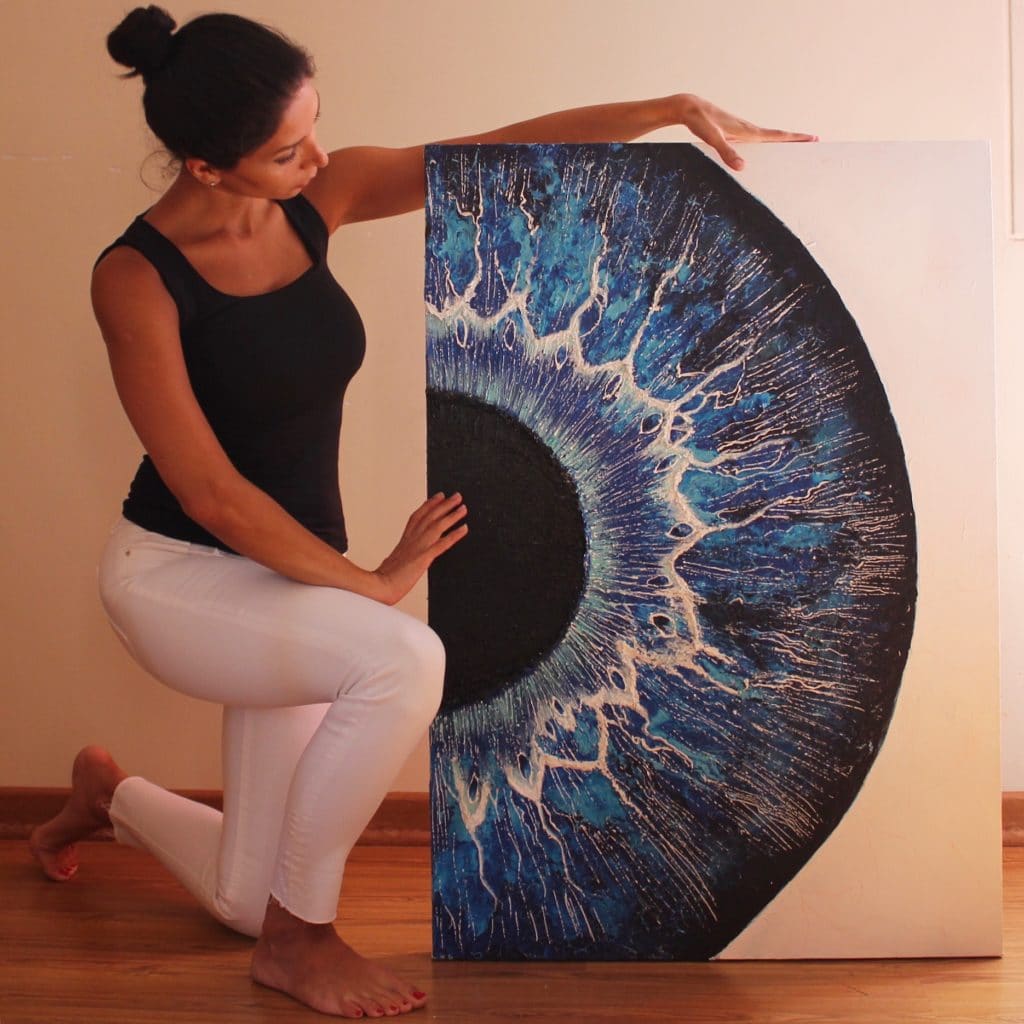 What jobs have you done other than being an artist?
In spite of my immense interest in painting, I have worked as a microbiologist in the laboratory, I also used to teach English for several years. Right now besides my artistic carrier, I launched my artist shoe brand which is custom hand-painted shoes, bags, scarves, bottles and etc.
Why art?
Because I have always wanted to leave a mark on this world, and art made my dream come true. Besides art is the only field I feel predominant because you define your own roles. And you can present your own distinct style. Creativity is the flow of my life. Art helps me to stay active.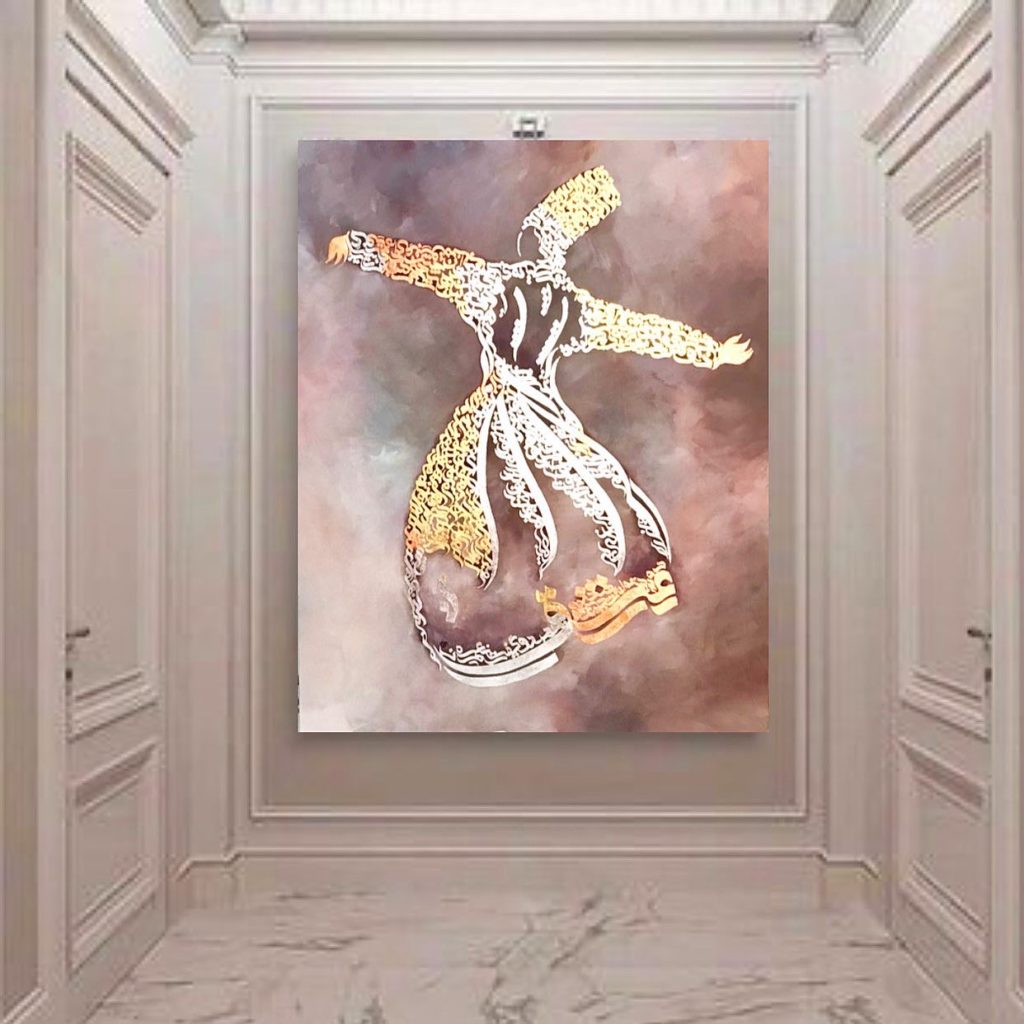 What is an artistic outlook on life?
I believe in this quote from Jean-Jacques Rousseau, writer-
The world of reality has it's own limit, The world of imagination is boundless.
What memorable responses have you had to your work?
I can't remember. But encouraging and inspiring comments from well-known artists have an outstanding value for me; it proves me right that I am on the right path.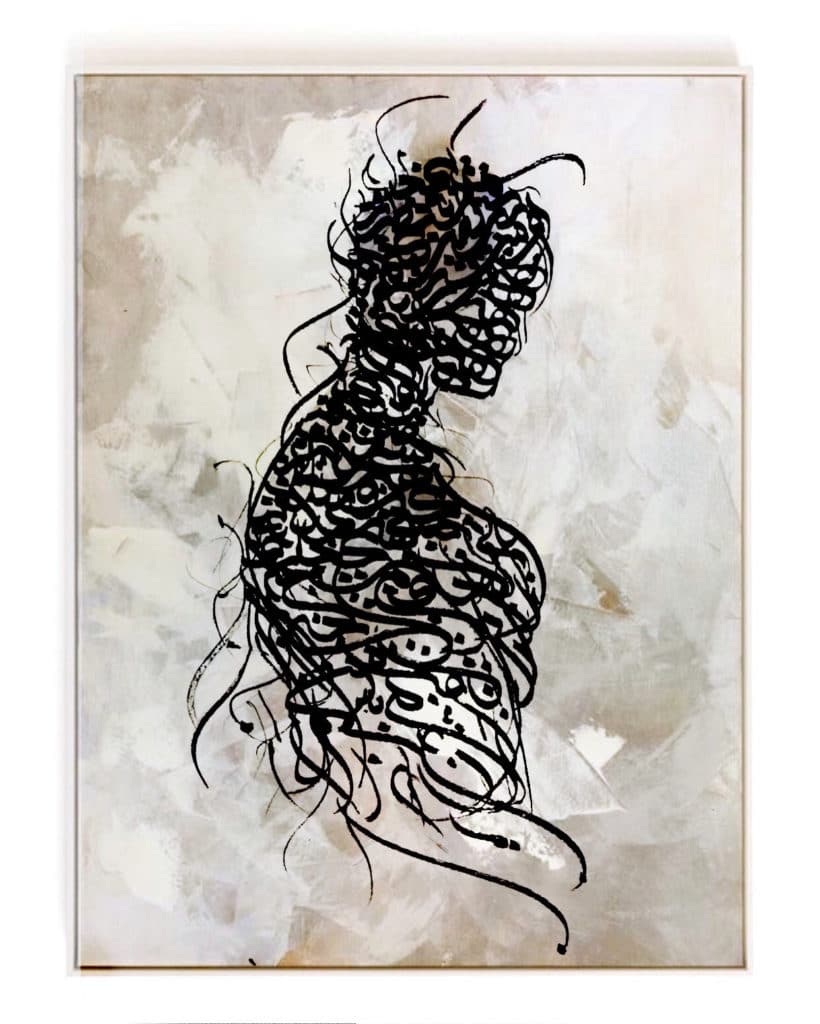 What food, drink, song inspires you?
The scent of coffee, certain incense sticks inspire me the most to paint. About the music, it depends on my mood. But honestly, there are times when music just pops up and that makes me feel that right now I have to paint, and unbelievably it works.
Is the artistic life lonely? What do you do to counteract it?
I don't think so, artistic life is a complex one, it all depends on your personality, but basically, artists are introverted. I myself enjoy my solitude; I have lots of incomplete projects that I have to focus on. Solitude can be the key to producing my best work. Needless to say, every work of art is incomplete without viewers, so we need to be much sociable.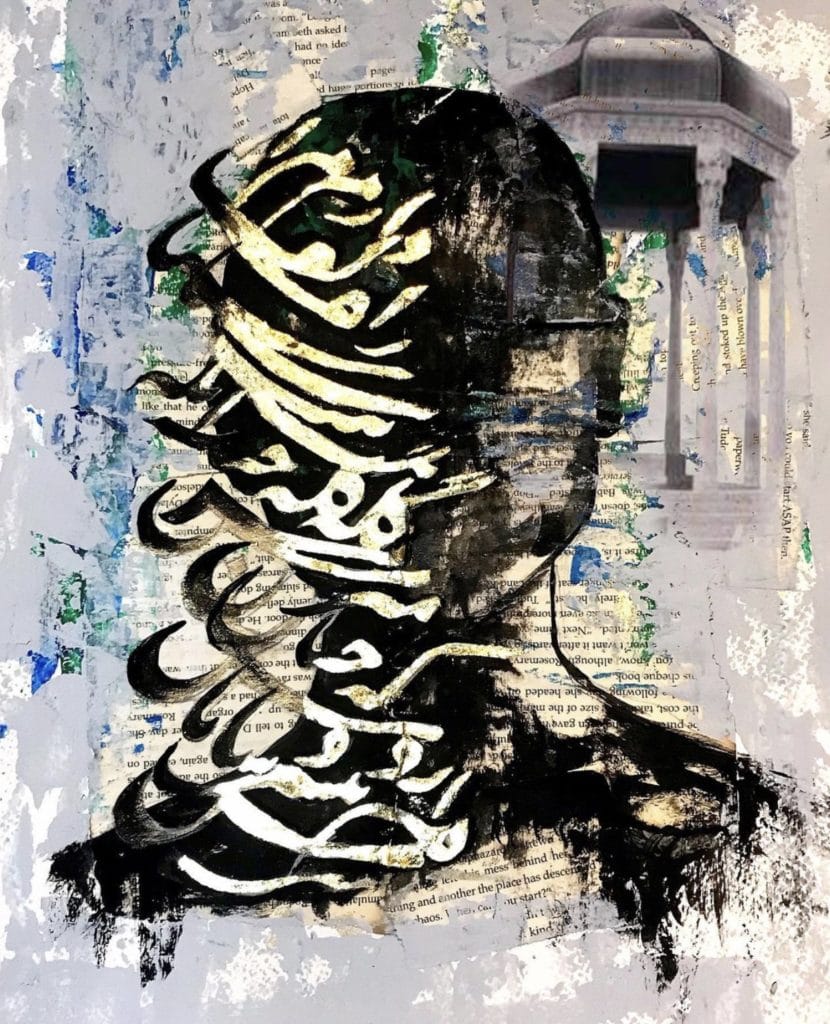 What do you dislike about the art world?
Everything about the art world is fascinating,
What do you like about your work?
I adore every inch of my artworks; they are like my babies because they are all coming from the soul. Sometimes it is really hard to see them leaving.
Should art be funded?
Absolutely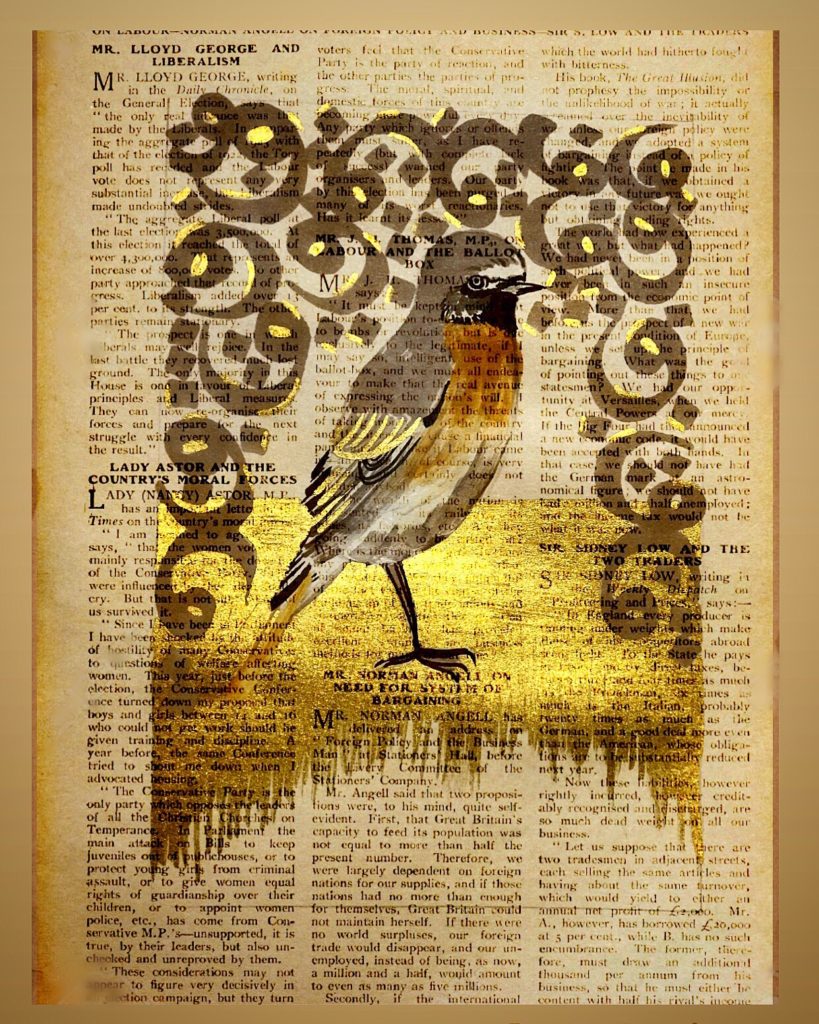 What is your dream project?
To have a work of art in an iconic frequently visited public space.
Name three artists, you'd like to be compared to.
I don't think comparison is true perception, especially when it comes to art, it is truly meaningless, because I think every artist has their own art language, and I admire all the achievers in the creative world.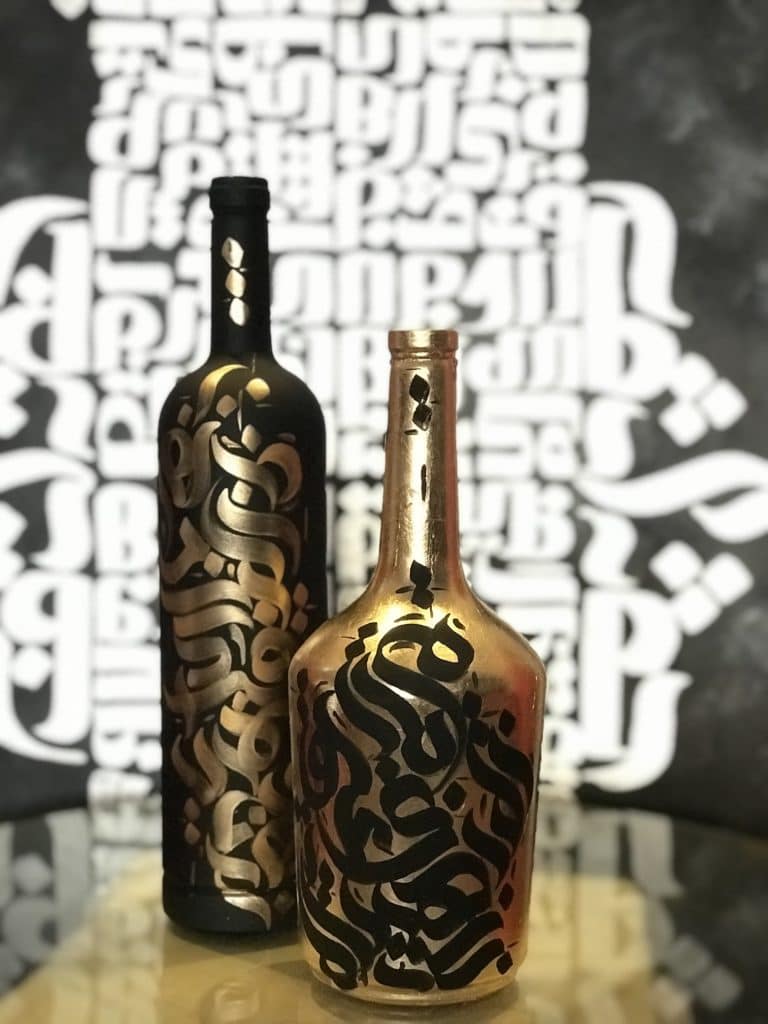 Favourite or most inspirational place?
A couple of years ago I visited an Island in Malaysia which is called 'Redang Island'. It was far beyond earth's beauty, from the very first moment I stepped onto that island I felt like I am detached from the world, it evoked all my senses.
What's the best piece of advice you've been given?
Never depend on anyone but yourself. Leave a mark on the world. And never give up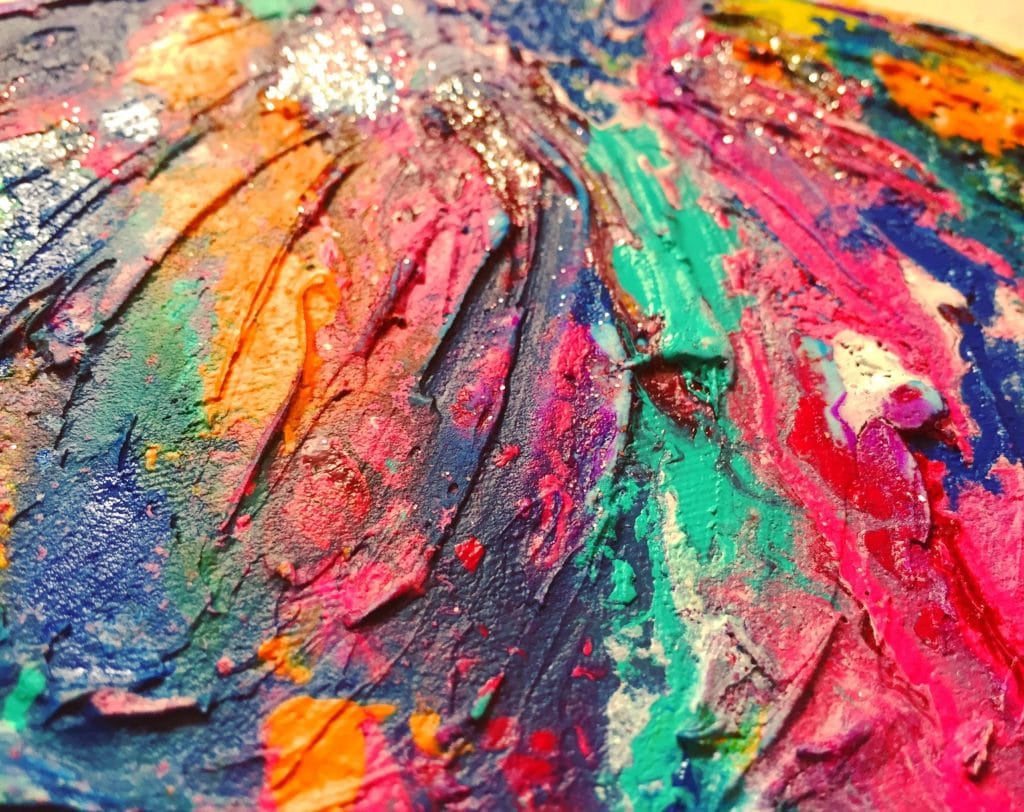 Professionally, what's your goal?
I strive to become the best version of myself pursuing my ultimate potential. Perspective is the most powerful thing in life. It empowers us if we develop a positive outlook.
Future plans?
To exhibit my artworks throughout galleries all over the world.