With over 20 years of experience in hospitality, Piyush Tyagi, General Manager-Weligama Bay Marriott Resort & Spa holds a strong background in food and beverage and has had a long association with reputed five-star properties across various locations in India including Mumbai, Goa, Jaipur and Delhi. Over a career that has spanned nearly two decades, Piyush has been recognized for his overall work stratagem, managing people and establishing policies, even at the beginning of his career.
He later progressed on to gaining well rounded experience exploring into some of the premier brands of Marriott International portfolio such as Westin and Le Meridien, Jaipur. He proficiently led the team as the General Manager and positioned the hotel as No.1 in the APAC region with the highest ranking in Guest Satisfaction as well as with the highest Loyalty scores in the region. Currently he is successfully managing Weligama Bay Marriott Resort & Spa, and spearheading the team to further strengthen the brand positioning in Sri Lanka. Having graduated from the Institute of Hotel Management, Mumbai Piyush's hobbies include reading motivational books, going for long walks, listening to romantic music and practicing Reiki.
What makes your Weligama Bay Marriott Resort & Spa stand out from other properties you've worked in?
The location of the property itself is quite extraordinary and convenient for all types of travelers to access. Our resort is located in the heart of Weligama Bay with easy access to Matara – Colombo expressway as well as the popular leisure destinations Galle and Mirissa in South, Sri Lanka. The other reason what makes Weligama Bay Marriott Resort & Spa unique is the service culture. We pride ourselves on our warm Sri Lankan hospitality and ensuring that all our guests' needs are met and expectations exceeded. Guests are frequently so impressed with the treatment from our staff that they'll name individuals for praise and this makes it worthwhile for us.
Also the modern, contemporary design of the resort defines this hotel against the heritage background that Weligama Offers; the rooftop, three swimming pools, the lush green gardens, varied food and beverage options and most importantly, well – appointed accommodations with picturesque ocean vistas make this property an ideal destination for leisure. Our curated travel experiences offer all that guests need to discover in the local area. We help our guests explore the locality, making the stay not just another staycation.
Who is your typical customer? 
Local and international travelers seeking an excellent beach holiday experience, exquisite dining and a little bit of adventure. Families, leisure and corporate groups and destination wedding parties make the typical travel mix of the resort. Couples and families with kids particularly like the location and our Kid's Club, which is rated as one of the best in the South region. We also receive a significant number of travelers from Marriott Bonvoy member base who are part of our travel program and visit us repeatedly.
If you could plan a one-day itinerary for guests looking to explore Weligama, where would you send them?
Weligama is a coastal town, synonymous to sunny and lengthy beach staycations. If you are a beach lover, you are truly in paradise. We recommend that you start the day with a hearty breakfast at Weligama Kitchen to get a real taste of the local cuisine, with our extended buffet spread that also consists of many global delights. Spend the first half of the day discovering Weligama and Mirissa with an early morning excursion in to the ocean. Mirissa is the ideal place for whale and dolphin watching between the months of November to April. If you are lucky you might still have a sight of the magnificent creatures that dwell beneath the surface of the azure waters during off season too.
When in Weligama you cannot miss a surf lesson and fun with waves. It is possible to surf in Weligama year-round and the beach is ideal for beginners. The waves are typically bigger during the off-season, so this may be a better time to go if you are an experienced surfer. This is ideally a morning activity.
Guests can also discover popular leisure destinations in and around Galle, Matara area. Galle is one of the oldest cities marked on the global map and famous for its architectural values. Transport yourself to the 16th and 17th centuries as you pay a visit to the Galle Fort, a UNESCO world heritage site. With its ruins and monuments, boutique hotels, quaint restaurants and pretty little shops, the Fort of Galle have much to offer whether you are a lover of history and archeology, or whether you are looking for a peaceful and fun holiday. This could be a half-day activity. Apart from that you may also plan a visit to a tea estate, cinnamon tea producers in Koggala and Yala national park all within a short distance of travel.
Building the right team is crucial for a property's success. What are the key skills you look for when hiring new employees?
What truly makes Weligama Bay Marriott Resort & Spa brilliant is our incredible team. Consequently success comes through the right people and I'm very focused on building a well-balanced team. When identifying the right candidate, we not only check their educational and professional qualifications, but also their attitude. It's wonderful to see a combination of experience, education and extracurricular activities on a resume, but I also look for a commitment to the hospitality industry. The potential candidate should have certain competencies including the personality traits and skills needed for the job. We have also improved the training opportunities for beginners, adopting to new practices.  It's not just adding them to the team. We also make sure our employees feel valued and appreciated. They're on the front lines with the customers and can make or break the customer experience.
What is the USP of your hotel? 
Marriott's brand name, synonymous with exceptional hospitality is the main USP, given that we are Marriott International's flagship property in Sri Lanka. Complementing the brand is the location and the offerings that distinguishes Weligama Bay Marriott Resort & Spa from the competitors. With it's entire room inventory commanding uninterrupted views of the Indian Ocean, we are a prime beach resort in it's true sense. With two unique restaurants, 'Weligama Kitchen' and the 'Big Fish', coupled with a state of the art ballroom, the resort has many features that have been well accepted by our clientele.
What is the one dish that guests have to try when at your hotel?
One may surely get to enjoy the freshest Seafood in Weligama and our spicy crab curry will make you long for Weligama even after you take leave. Crispy hoppers perfectly compliment the crab curry living up to it's exotic flavors. This combination is a must try when visiting Weligama Bay Marriott Resort & Spa.
2020 was a challenging year for the hospitality industry. In your opinion, how will travel trends change in the second half of 2021?
My belief is that from Q4, 2021 onwards, Sri Lankan hotels could look at an increase in occupancy levels. Pent up demand for travel and the progress of ongoing vaccination arrangements in key source markets will ease restrictions, making conditions for travel more conducive. We are focused both on the domestic and international travel markets and I have to make a special mention of the former, as it is the local guests who patronized our hotel during these trying times. We anticipate South Asian, European markets to commence travel first, followed by long haul markets close to the latter part of the year.
Was a career in hospitality something you always dreamt of?  What is your advice to aspiring hoteliers?
I always wanted to become a hospitality professional one day and I love working in hotel industry. My advice to aspiring hoteliers is to recognize and value the importance of developing your talent and to stay on top of what you do. Passion is essential to success in this sometimes challenging, but incredibly rewarding industry. Believe in yourself and be committed to your career and that will eventually get you to your ultimate goals.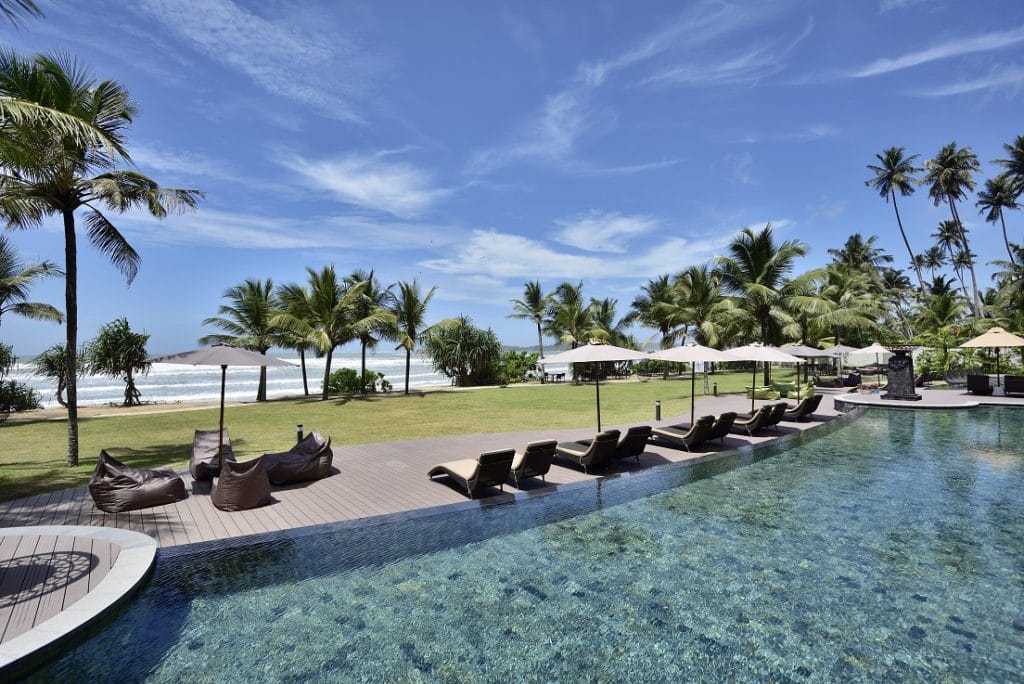 Which cities are your favourites for: 1) food 2) history 3) fashion?
I guess every city I have worked has been unique in it's own way but if I have to list down specifically then below is my choice:
Food: Amritsar in Punjab
History: Jaipur in Rajasthan
Fashion: Delhi
You have worked in several cities, which is your favourite city for work and play? 
I have fallen in love with Weligama. It's one of the most beautiful places I have ever come across. The beach is super clean and one can enjoy surfing lessons. It's a great place for work and play.
When are you happiest? 
I am happy when I am with family and friends and also when my hotel does well and we achieve necessary results.