Nalamala Gopi Krishna hails from Narasaraopet, Andhra Pradesh and wanted to work in hotels from the time he was in school. His mother is the earning member of his family and to support her, Gopi started working in small hotels as a Room Attendant. He started working as a full time employee during his summer holidays in hotels. To enhance his skills as a true professional he enrolled at IIHM and completed his Internship from Sheraton Grand Hotel at Brigade Gateway, Bangalore. During his training period he got immense exposure and received a lot of encouragement and support from managers in the Housekeeping department of the hotel. As a result he decided to pursue his career in Accommodation Operations.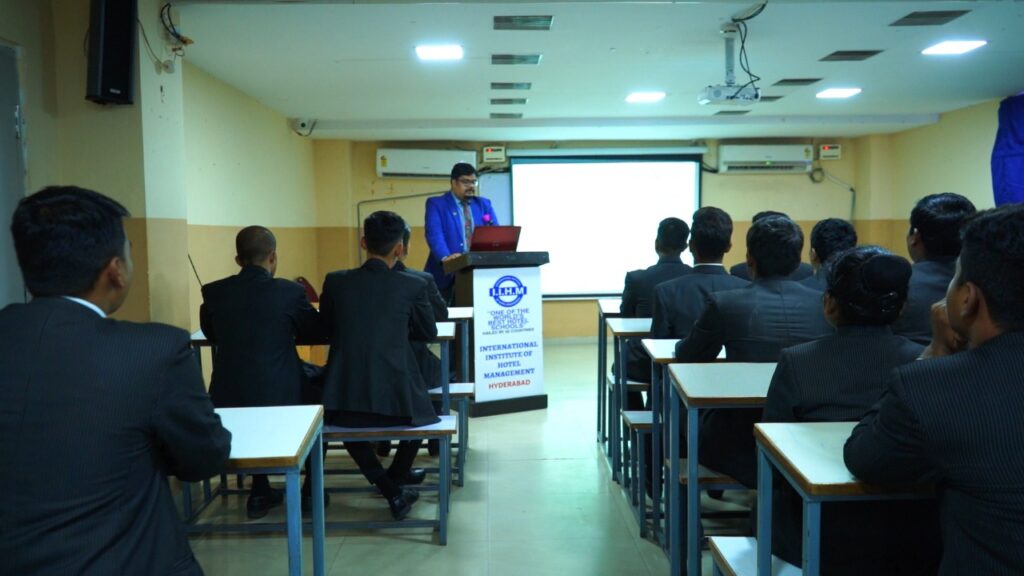 How did you get interested in pursuing a career in the hospitality industry?
A career in the hospitality industry allows one to develop both professionally as well as a person. I will be able to improve on the professional skills I have and with a focus on commitment and time. I will learn from others, like our colleagues and clients, and tackle different situations that arise in the course of the job. Some of the skills required in my job, such as  communicating, working in teams or organisations, will become pivotal in the way I work. I will learn other skills as I gain more experience. The hospitality industry is demanding yet an exciting place to work in. This is enough of a reason to pursue a degree from a top hotel management college like I.I.H.M. What makes the hospitality industry so exciting are the changing dynamics and the different responsibilities I will handle in the course. In fact, there are many people who stay in the same hotel right from the training period, rising to a management position. And also I will have an opportunity to meet and socialize with people from different nations, cultures and backgrounds.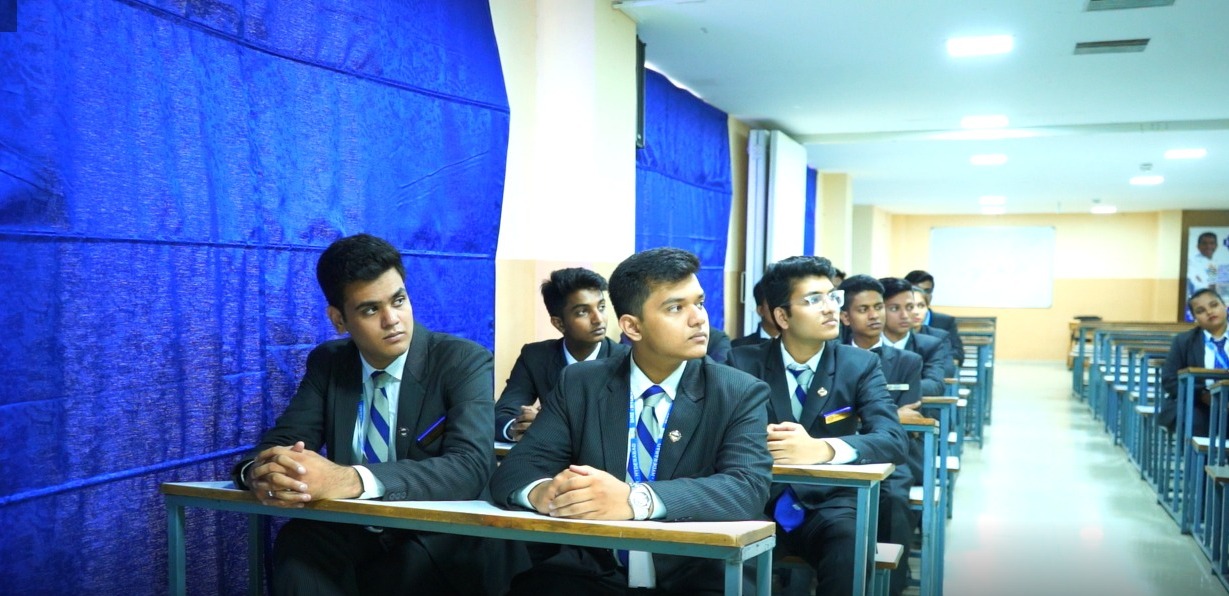 Who is your inspiration?
My Main Inspiration to pursue my career in hospitality industry is  Suchitra Naidu Founder Member of India's 1st Syndicate of Housekeeping Consultants and Chef Chalapathi Rao founder Simply South.
 How do you keep yourselves updated about the latest trends in the industry?
One of the easiest ways to stay up-to-date with all the latest hospitality trends and news is by subscribing to trusted blogs and news sites. These newsletters regularly deliver the best of the latest news, articles, thought pieces and trends in hospitality. Social media is my best friend when it comes to keeping track of the latest trends and news in hospitality. There's an inspiring number of hospitality leaders and experts that are sharing their knowledge, insights and all of the latest trends across all social platforms. Following these leaders can save my valuable time that I would have otherwise spent searching for all of this information by myself.
According to you, what are the most important skills required to become a good housekeeper?
Being organized is an essential skill for a housekeeper. I will have to keep track of numerous jobs and tasks and keep all the equipment and supplies organized. Overall, good organization will help me do the very best job that I possibly can. Housekeeping can involve some pretty tedious, unpleasant tasks. As a housekeeper, I will have to persevere day after day, performing each duty to the best of my ability. Most likely i won't be supervised 24/7, so I will have to go out and do my best even when no one's watching. So self-discipline is most important to me. Trustworthiness can be a big factor if I am working at a hotel or motel. I will have to understand the customer needs and wants, which I will have to keep under wraps. A lot of information can be sent my way when I am doing housekeeping. I will have to listen actively and closely when my client tells me what they'd like to complete that day. If something doesn't make sense, I will prepare myself to feel comfortable enough to ask some follow-up questions about my workload.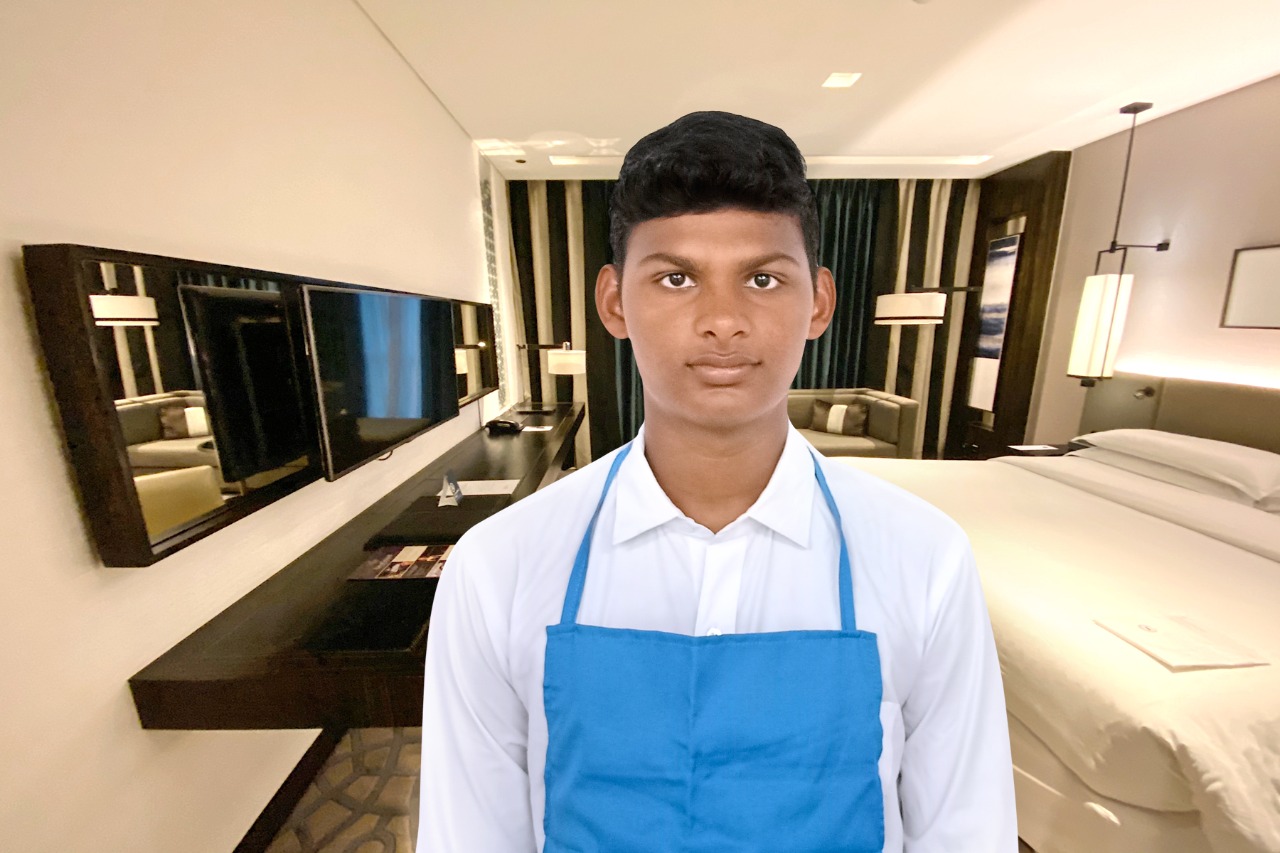 Who's your favourite hotelier and your role model?
My favourite person and role model in hotel industry is Chef Chalapathi because he is also from my state. He is a source of motivation to the people who are passionate about the hotel industry.
How has your college helped you hone your personality in order to become a successful hotelier in the future?
Initially I was lacking in communication skills which is why I used to feel so uncomfortable while interacting with people. When I joined IIHM my teachers helped me to learn how to interact with different people. My communication skills have improved a lot day by day and it helps me to be confident around people.
Which hotel do you wish to train with and eventually begin your career with after finishing college?
For training I would like to go to the Marriott Hotels and Taj Hotels because these are the biggest hospitality brands in the world. I did my internship in a Marriott hotel and now I hope to start my career with the Taj Hotels.
What would you say is the key/winning feature of your personality that will make you an extremely successful hotelier?
Before anything else, I would describe myself as a great listener. Life has taught me that in both our personal and professional relationships, listening is actually more important than talking. One has to listen carefully to understand their colleagues, customers, business partners. And when we understand them and their needs, we can deliver an excellent speech–be it a negotiation, sales talk, description of a problem, anything. Judging by experience, I would say that my communication skills are very good. I have never had a problem with explaining things to my colleagues, with leading meetings at work, but also with hearing critical feedback, or with dealing with rejection. Certainly we should never be completely satisfied and we should always strive to improve on our communication skills, since they are vital for each good manager.
What do you love most about being an aspiring hotelier? Future plans?
In the hospitality industry, no two days will be the same. I will meet new people and face new challenges every day, thus the chances of a hospitality job becoming interesting are very rare. In the next 5 years, I would focus more on improving my skills. I see myself as a respected person. Then I will develop my knowledge. I believe that my hard work will help me become a Housekeeping Manager. After that, I want to start my own tourism business which will help farmers.