The subject matter of artist Nagesh Goud's works is inspired by traditional leather puppetry. His artworks rejuvenate the visual interpretations of stories picked up from the epics Mahabharat and Ramayana "The ever so popular characters from the epics come to life in a new light in my works. I create an exquisite stage for my 'Nayak' (hero) and 'Nayika' (heroine) so that they can exemplify their strengths and spirits at the very best. The known episodes and anecdotes from Mahabharat and Ramayan unfold to the viewers gradually in my paintings. I aptly arrange a huge portrait of one nayak in the center of the composition and then creatively adorn him as well his surrounding sections with excerpts picked up from the character's contribution for taking the story line of the popular epic ahead," he reveals.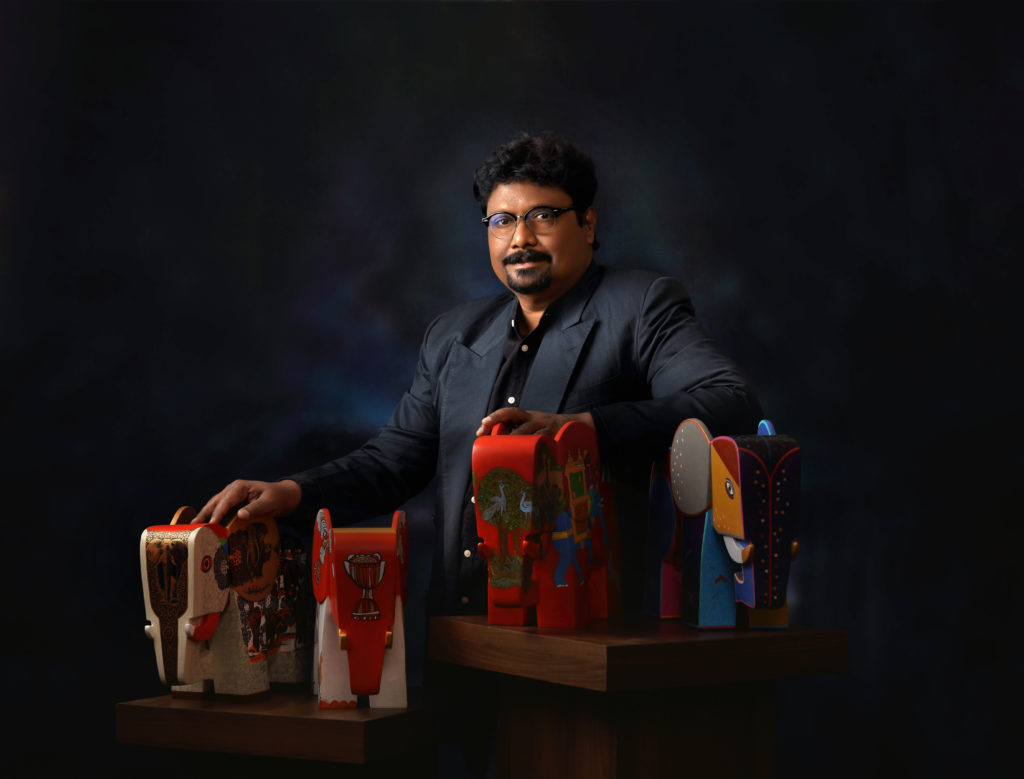 The linear rhythm of the 'thollu bommalata' (leather puppetry) gets recreated in artist Naresh Goud's paintings and sculptures. The 'Line' intricate and lyrical, bold and sensitive carves out the silhouettes of the figures and then turns inside the form to define the details in a specifically aesthetic and creative manner. The features of the characters are sharp, defined and finely chiseled. The huge, soulful, almond shaped eyes are the most prominent feature of the portraits. The line boldly yet lyrically runs over the coloured areas and while doing so it connects the different colour planes into a single entity, weaving them together with intricate patterns, floral clusters, motifs and suggestive jewelry.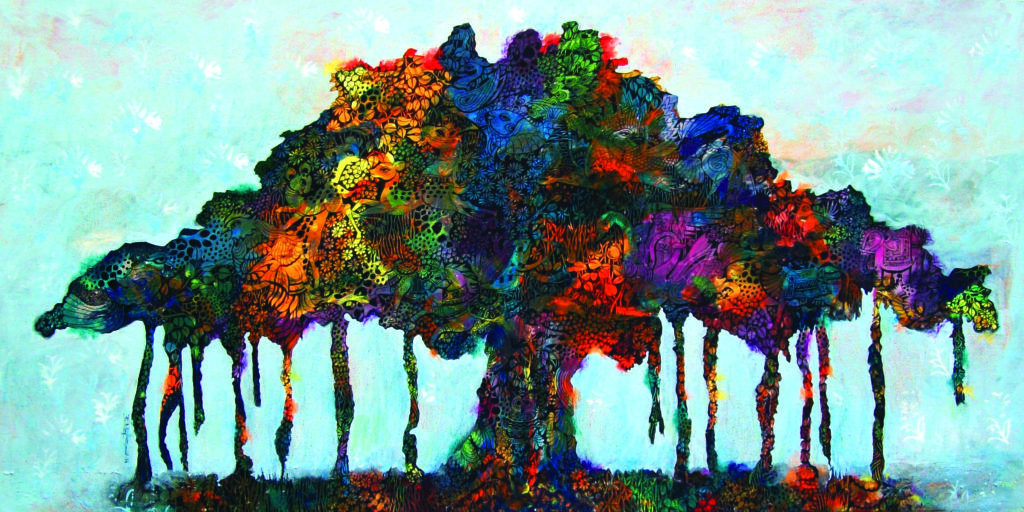 What's your artistic background?
I am from Hyderabad, India and when I completed my intermediate studies I wanted to join in BFA (Bachelor of Fine Arts) from JNT University in Hyderabad but my father wanted me study further to become a doctor. I did not agree to do MBBS because I was very interested in Fine Arts and finally I got a seat in JNTU and also got a University Gold Medal in 1993.   I worked as an art director in leading Advertising Agencies in   Mumbai, which helped me    to learn and Inspired about paintings.
What's integral to the work of an artist?
An artist's passion towards arts and to create awareness though their artworks I feel is integral to the work of an artist. I feel art gives us the ability to spotlight an issue first to ourselves and then as an offering through our art to others.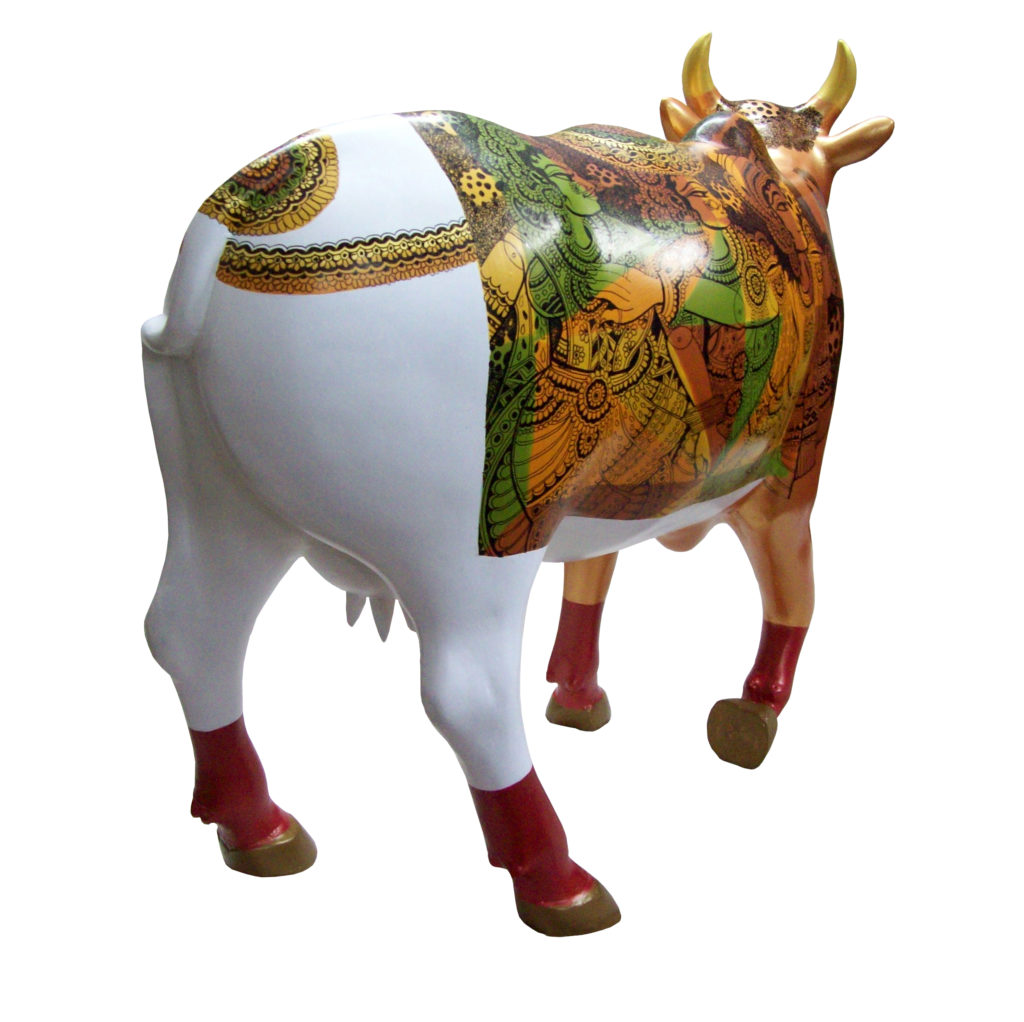 What role does the artist have in society?
Every artist plays a different and necessary part in contributing to the overall health, development and well-being of our society. The purpose of an artist is to express the beauty of the world around them; others claim that the real value of an art piece comes from it's ability to express truth in a way that influences people for the better.
What themes do you pursue?
The theme I pursue is mostly Indian mythology— Ramayan and Mahabharat and is intricately created against hues of pink, yellow, orange and blue.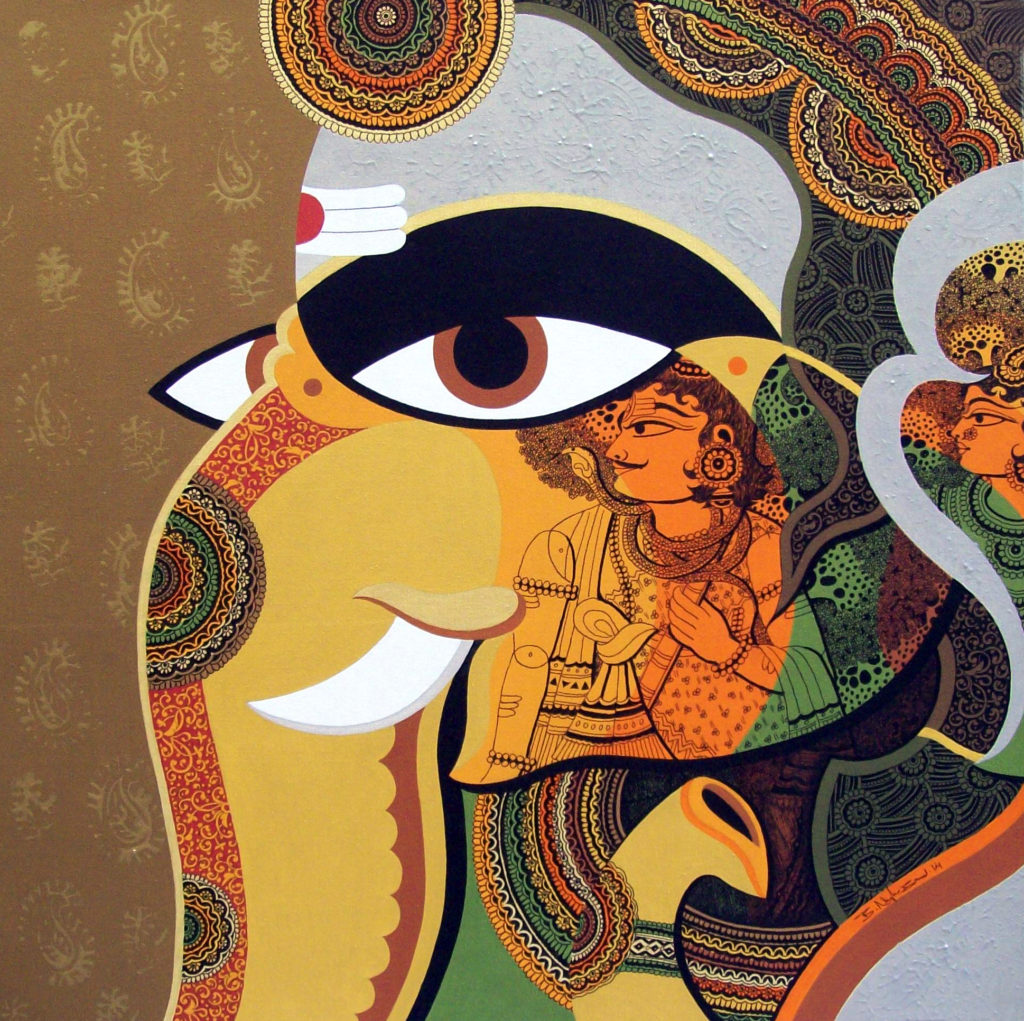 What's your favourite art work?
I draw meticulous imagery which is inspired from ancient stories, particularly from the Ramayan and the Mahabharat. The potent rendition of the narratives is entirely fresh and allows the viewer to interact with each character, while decoding the web of imagery.'
Describe a real-life situation that inspired you?
When I was in college we used to regularly watch most episodes of the popular teleseries Ramayan and Mahabharat which helped me to create and narrate those stories on canvas.
What jobs have you done other than being an artist?
I worked as an art director in leading advertising agencies in Mumbai.
Why art?
Art allows us to imagine, create and reflect our ideas in a visual representation of our world. Art teaches us how we are feeling and to express our emotions through artworks.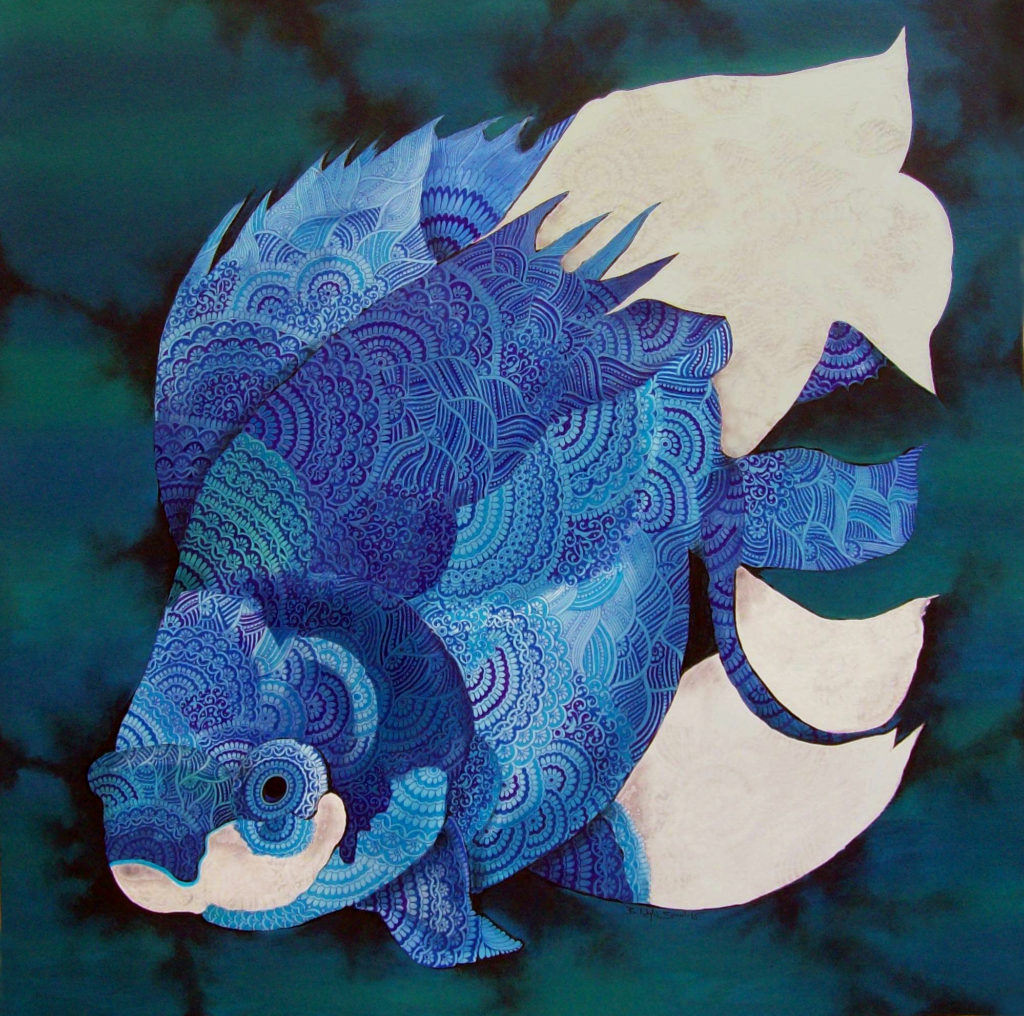 What is an artistic outlook on life?
We create what we want and work towards making it come to life. Everything we think of resonates and becomes real if we focus on the thought. Our daily life consists of what is on our mind. If you focus your thoughts on the positive, only positivity will come. If you focus on the negative, more negativity will come. If you focus on your art, more art will be created. It is all in your mind.
Is the artistic life lonely? What do you do to counteract it?
In the past, I have never thought about loneliness while working and I don't think about it now. Yet there must be a reason for the fact that so many people talk about it in the art world.
What do you like about your work?
I create a face within a face, psychedelic mirror images with great hues and bold facial representations of the Lord Ganesh, Lord Ram and Lord Krishna. The outlines of the faces are profoundly etched and are thick and seem to imprint in the minds of the audience.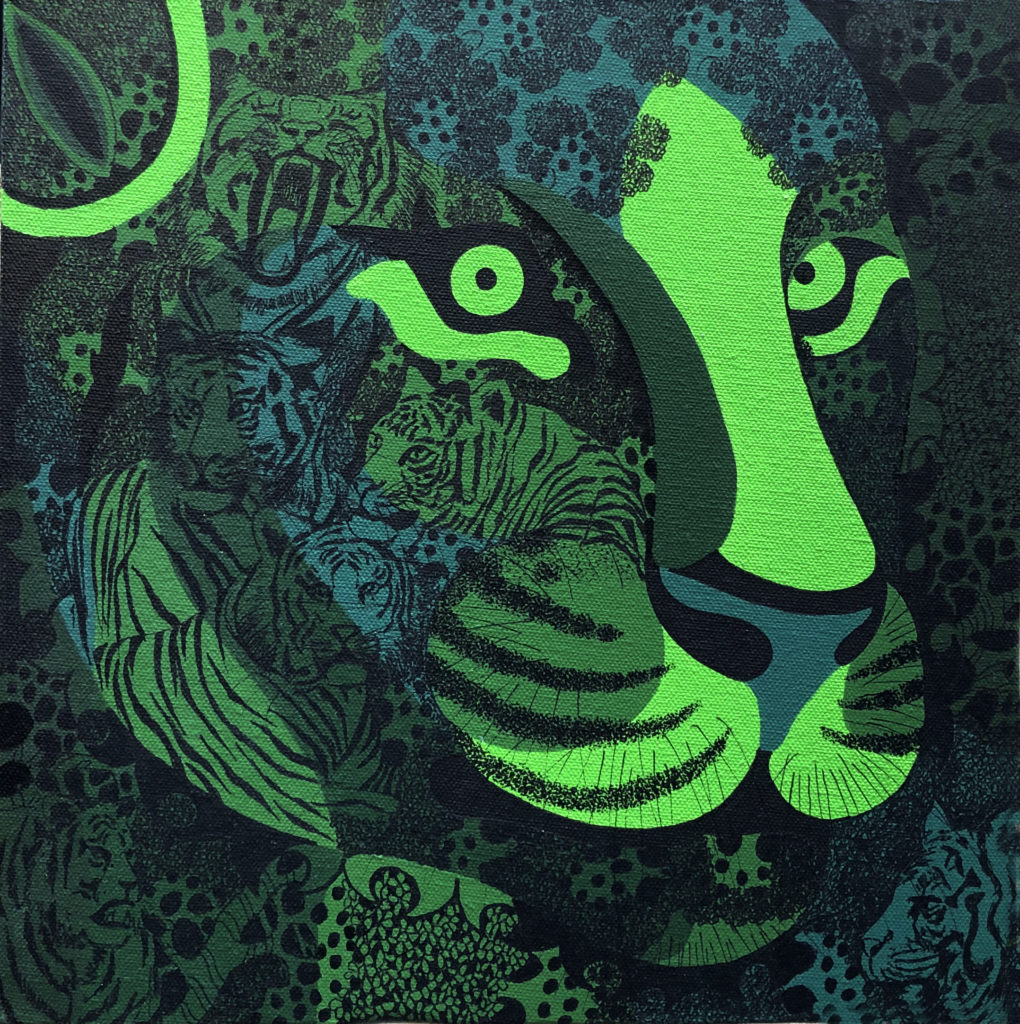 Should art be funded?
Yes it should be funded.
What role does art funding have?
Funding can also be key when developing new, experimental or challenging work. Funding provides the space for artists to take risks and make the leaps that challenge us to think differently – which is exactly what great art should do.
What is your dream project?            
In January 2020 I curated GAJA Elephant Sculpture show as this has been my dream project for a decade. It all started  from my own practice. This prompted me to design and conceptualize the show of painted elephants, whereby developing a unique form of the adorable animal.
Name three artists you'd like to be compared to.
My artistic hero is Laxma Goud. He has always been my inspiration. I admire my artist friends Chintala Jagadish and Laxman Aelay; they will always be my heroes in the art world.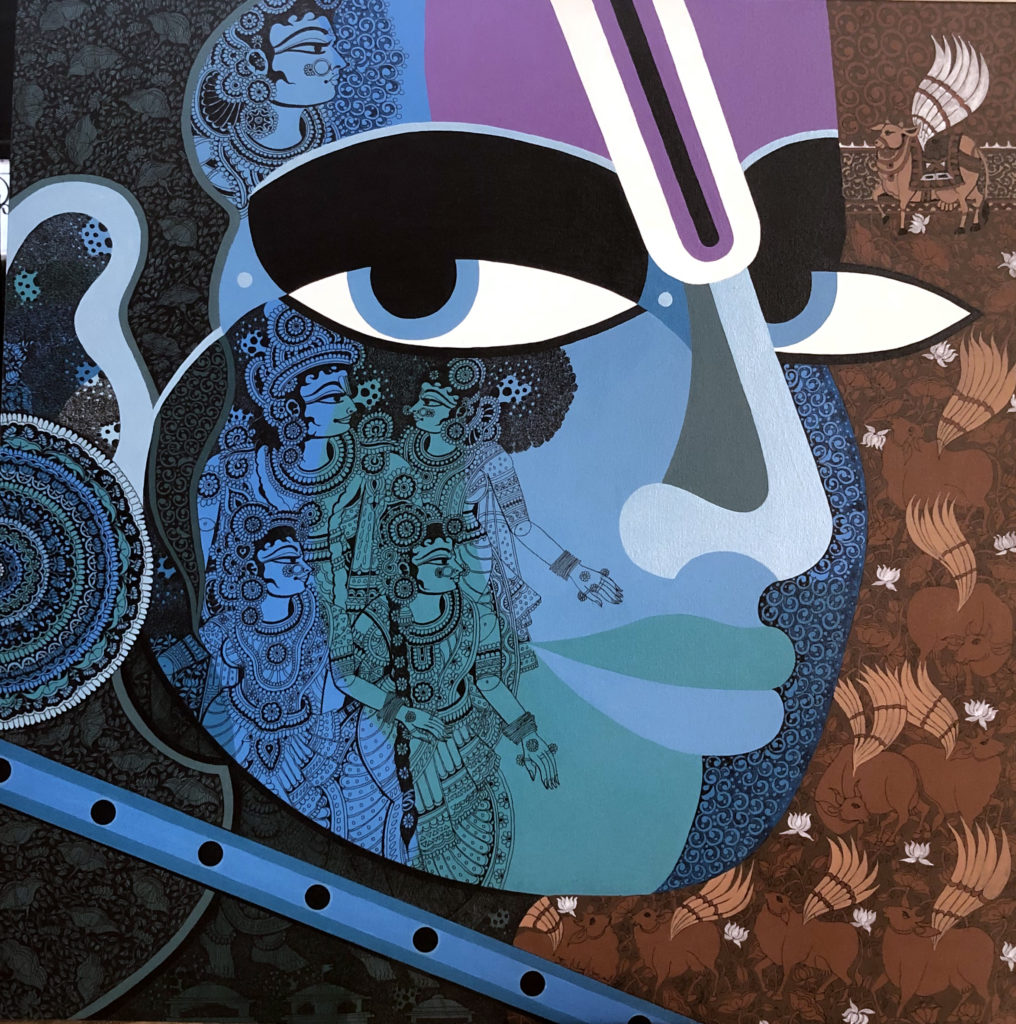 Which is Your favourite or most inspirational place?
My favorite place in this world is my studio. I love my studio space it makes my day so much brighter and gives me all the positive energy I need for my work and my life.
Professionally, what's your goal?
I would love to curate interesting shows and I love working with different mediums.
Future plans?
I want to keep working relentlessly as an artist, a sculptor and a curator.