Born in 1986 and originally from Utrera (Seville, Spain) he began his career in the world of gastronomy without wanting to dedicate himself to it when at the age of 15 he worked one summer in a bakery. The following year he decided to study cooking at the Heliópolis cooking school in Seville and at the same time he worked in various restaurants in the city. He admits that he was never passionate about sweets, but being in the dessert section of that restaurant, totally changed his way of seeing all the possibilities that the sweet world could offer. This led him to be head of pastry shop at El Bulli Hotel, at the restaurant Casa Marcelo, The Fat Duck and El Bulli restaurant.  After working at the Benazuza restaurant in Cancun as head chef, he decided with his partner Fer Covarrubias to come up with a project that he had in mind for years, a place dedicated exclusively to restaurant desserts and everything that encompasses sweets, giving rise to la Postrería. His dessert restaurant is recognized as the best `Sweet Experience de México ', also as one of the' 120 best restaurants in Mexico 'for 3 consecutive years, as' Best Sweet Space Mexico' 2 consecutive years, among many others. At the same time, he is a Sweet Consultant with his company Sweet Concept, conducting dessert consultancies and trainings to renowned restaurants and is in charge of La Postrería Taller, a space reserved for tests, training and the training of professionals around the sweet world, as well as Kitchen Teachen, an online gastronomic training company and distribution of supplies, utensils and pastry and kitchen molds. In 2018 he was named as Latin American Best Pastry Chef by the famous The World 50 Best Restaurant list.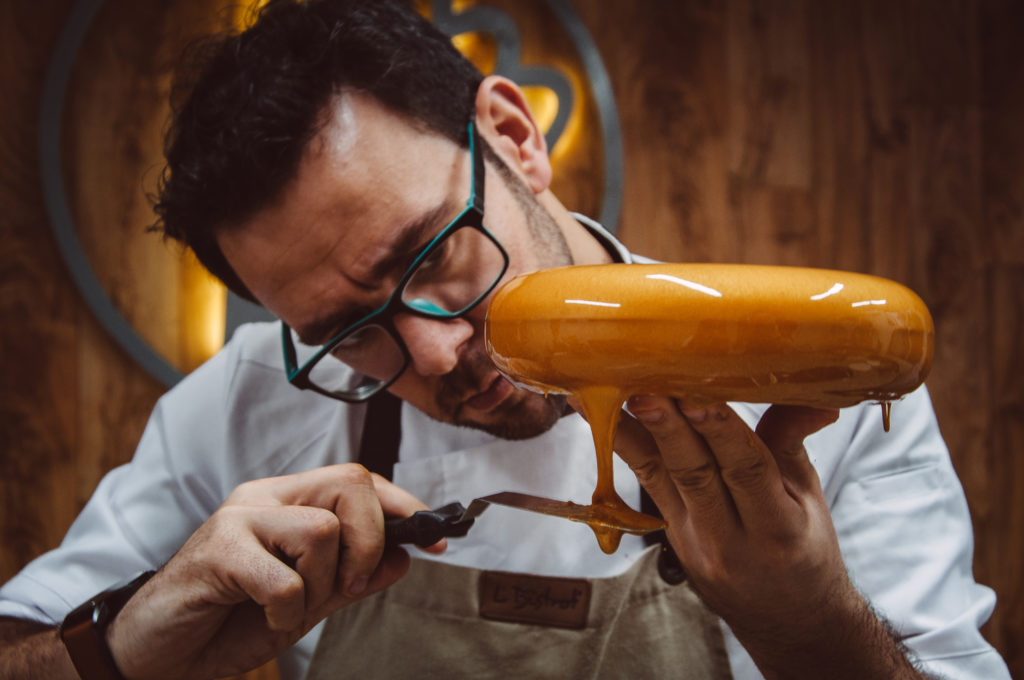 What inspired you to become a pastry chef? You've been in the industry for quite some time. Would you have done anything differently when first starting out?
I started cooking almost by chance. The gastronomy path came to me unintentionally when I finished school and I didn't know what to do with my life. The opportunity to study cooking in a public school came up and I accepted it. When I started studying cooking, I tried to avoid pastry, since the first thing they teach you when you learn to cook is that cooking is more intuitive, tasting and pastry is more square and millimeter and that everything had to be exact (which I hated). While I was studying, I started working in the afternoons in a restaurant, where they assigned me in the pastry section. Later, I worked in another restaurant on weekends and I was assigned in cold cooking and pastry sections. That same summer, I went to Mallorca to a hotel and I was assigned again in a pastry shop. Until then, the pastry shop that I had seen in most places was a sweet and soulless pastry shop. I kept wanting to switch to the kitchen. After working in some other places, I was 19 years old and the opportunity came up to do an internship at the El Bulli hotel. I accepted and arrived when the season had already started. The Chef asked me that, since I had arrived last, if I preferred sweet or any other section and in my nervousness I said sweet. I did not know that this nervous failure was going to mark my professional and personal life. When I entered the bakery section of that restaurant, I began to see the sweet/pastry/dessert world in a different way; I had never imagined a pepper ice cream or a sweet soup. The flavors, the plate montages, the techniques… everything seemed like a different world to me and from that moment, I fell in love with the pastry shop.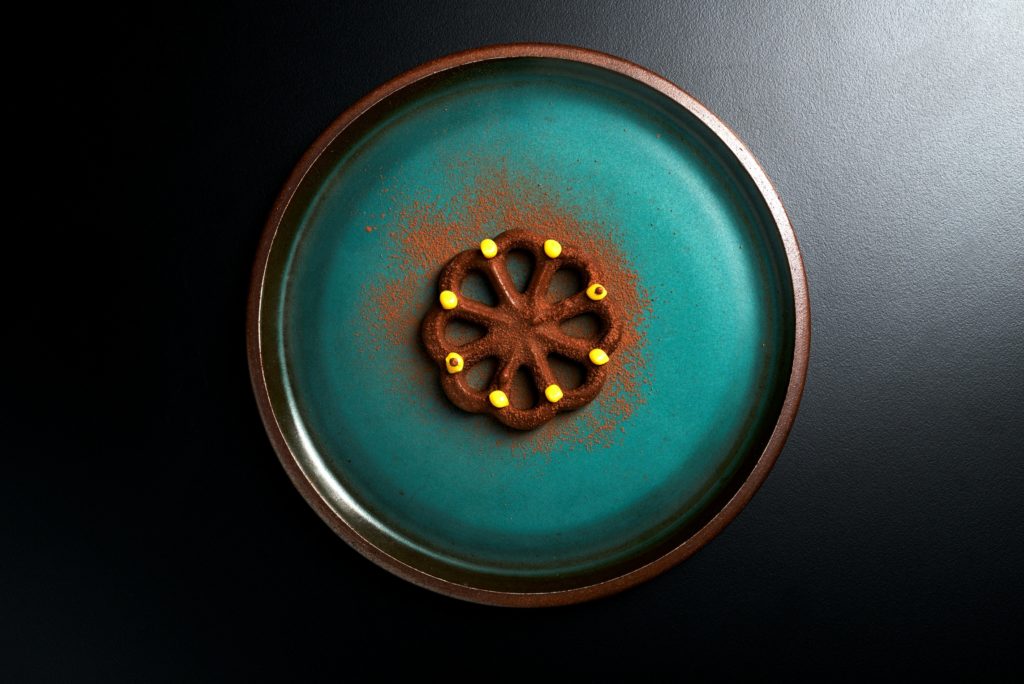 What is the philosophy and ethos behind the food you create?
One of the main objectives when creating desserts is to create a 'sweet culture', that is, to give dessert the prominence it deserves, using high quality products, applying the appropriate knowledge and technique to each ingredient and trying to go further, providing play, surprise and / or contrasts in each of the desserts, to make this a fundamental part of the gastronomic experience. As children we were punished without dessert, because this was the 'prize'. I want anyone who tries one of my desserts to feel like a child again, for this to be the most anticipated thing in a meal, with hints of humor, colorful finishes but always having flavour as the protagonist. To do this, we must understand that our tastes change as we grow and we try to change the monopoly of sugar on our palates to give way to sour and bitter flavors, to spicy, smoky nuances, thus creating what we call 'adult desserts'.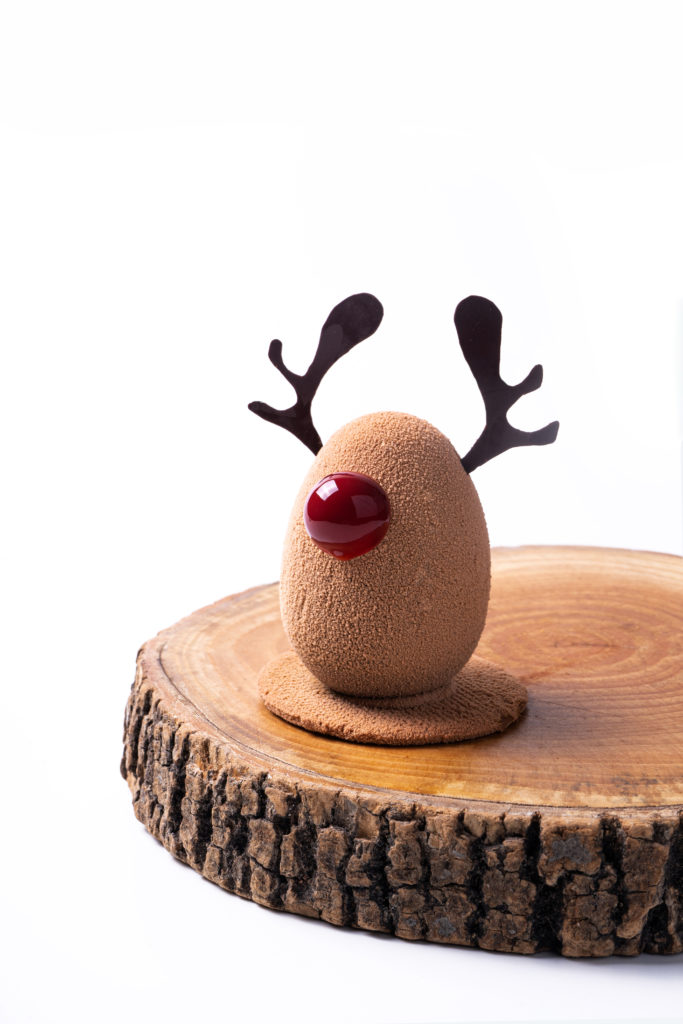 What's the latest trend when it comes to baking and patisserie?
An interesting trend in recent years is to give more prominence to the ingredient, which directly interferes with the flavor and lightness of the dessert. Earlier, when making a raspberry compote, it only tasted sweet with a slight raspberry flavor. Since sugar is a natural preservative and pastry (filled with egg, dairy, fruits and other ingredients that have a short life). Today's baking techniques try to make that raspberry compote taste a lot like fruit with a little sweet (or sour) nuance. For this it is very important to know the product and have a wide repertoire of techniques to get the most out of each ingredient. With this, in addition to creating more pleasant flavors, we manage to reduce the excess sugar, with which we get a lighter pastry that can be eaten immediately.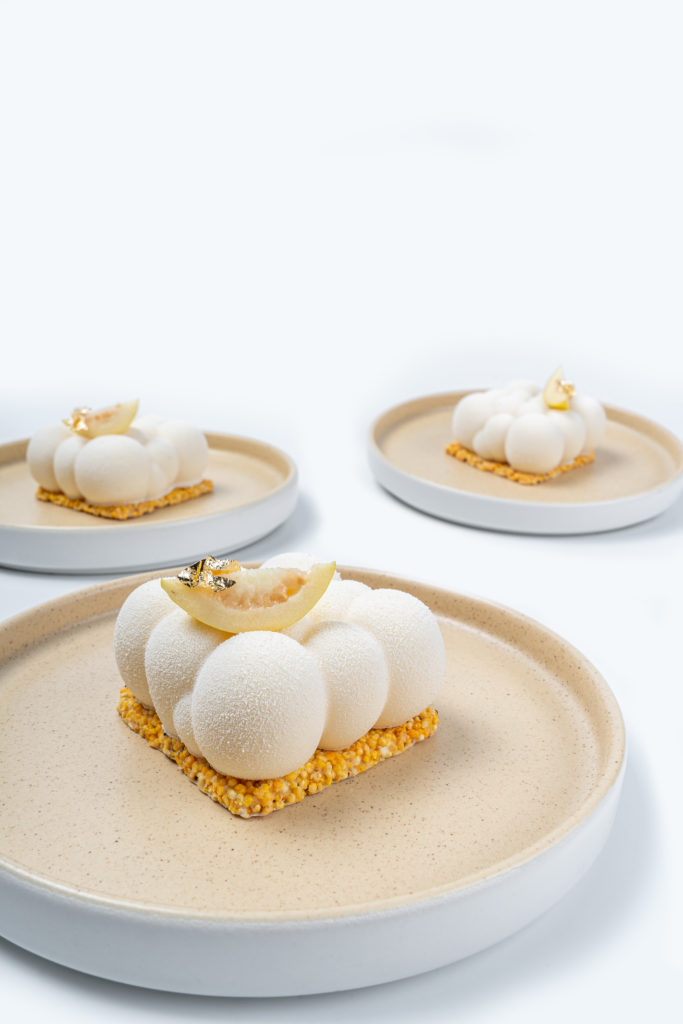 What is one food (pastry) trend you wish would just go away?
Unfortunately in pastry there is a tendency to decorate excessively, where appearance is given more value than flavor content, using (or abusing) fondant, thick candies or inedible elements such as dried leaves, flower arrangements, etc. Our patisserie is committed to visual appeal but consistent with flavor, so that they complement each other (any sprout, glaze or chocolate sheet goes directly according to the flavor of the dessert or, at least, does not interfere with the original combination)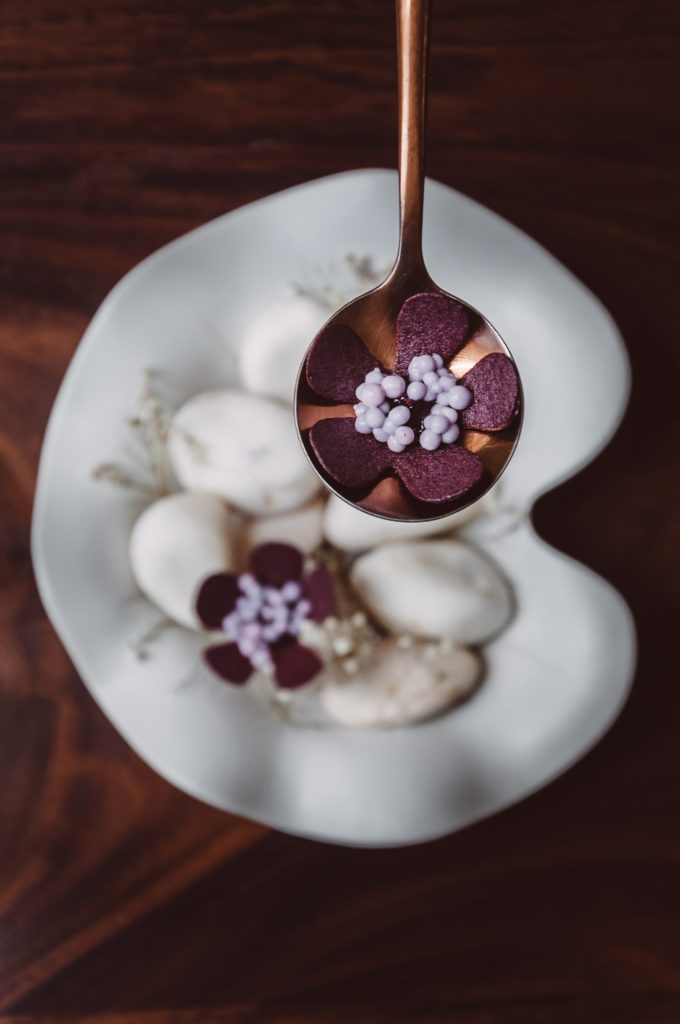 What is your baking style and the philosophy behind it?
The style of pastry that I have used the most in my entire career is restaurant dessert. The world of desserts on the plate (also called sweet cuisine) tries to take advantage of pastry knowledge by applying it to salty cooking technique. The preparations are assembled at the moment, from the kitchen to the table. This allows us to play with many factors, both in terms of textures and temperatures (fluffy cotton candy that disappear in front of the diner; ice crystals that melt in the mouth; fragile millimeter-thick candies; creamy and unstable emulsions; very airy textures; hot / cold combinations; preparations with smoked and steamed dishes on the table; ice cream on the plate …), as well as delicate and ephemeral assemblages (which, if it were a pastry shop, would be impossible to bear in a display case). All this with respect for the product as if it were a kitchen, giving importance to the flavor of each ingredient, within the appropriate taste combination and not succumbing to the false expectation that a higher priced ingredient is better than another. In my dessert restaurant we create an aesthetic concordance with respect to flavor. For example, our Forest dessert has flavors of eucalyptus, pine, berries, herbs. Our Cherry Blossom dessert is made of cherries in textures, almonds and white flowers. Our Honeycomb dessert is made of honey, pollen and rosemary. Of course it is not the only style we do at La Postrería (my dessert restaurant), but it is one of the most iconic.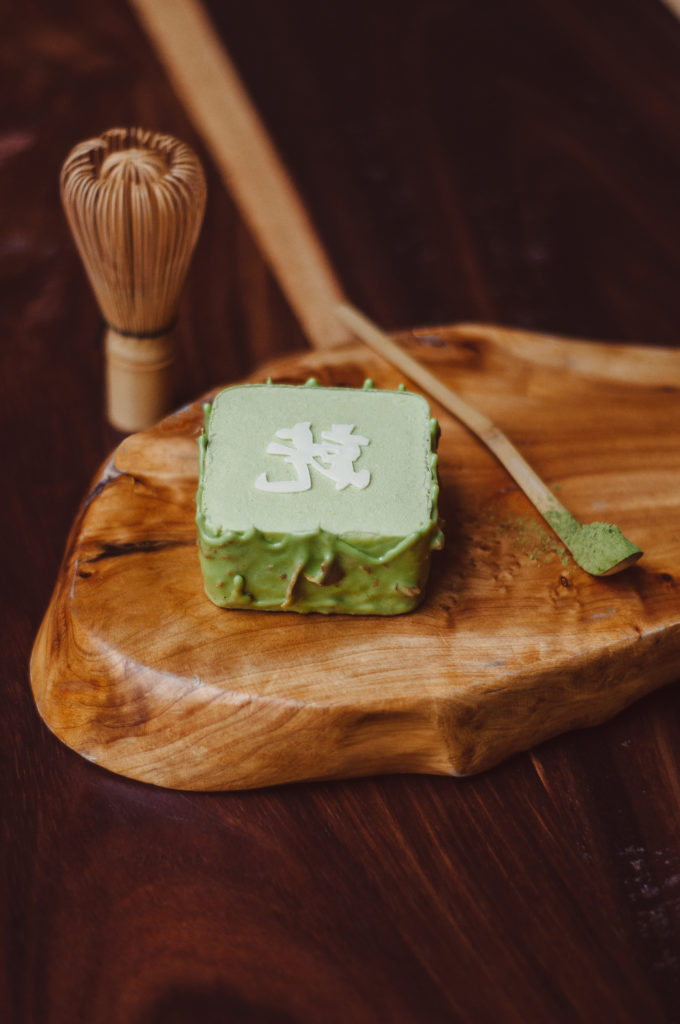 What's your favourite comfort food?
I am a hamburger lover. After a hard day, being able to eat a good hamburger makes my life brighter (the more basic the better).
What's your favourite pastry or cake or baked product?
I can eat Viennoiserie at all hours of the day, every day. I also love donuts (basic glaze).
Who or what was your inspiration to become a pastry chef?
The person who inspired me with his style was Albert Adriá. During the 5 years that I was between El Bulli hotel and El Bulli, I imbibed a lot of their techniques and philosophy. His way of understanding desserts and his simplicity when talking about creativity changed my way of thinking. Of course I am inspired by many other pastry chefs and friends such as Jordi Roca, Pierre Hermé, Cedric Grolet, Antonio Bachour, Ramón Morató, etc…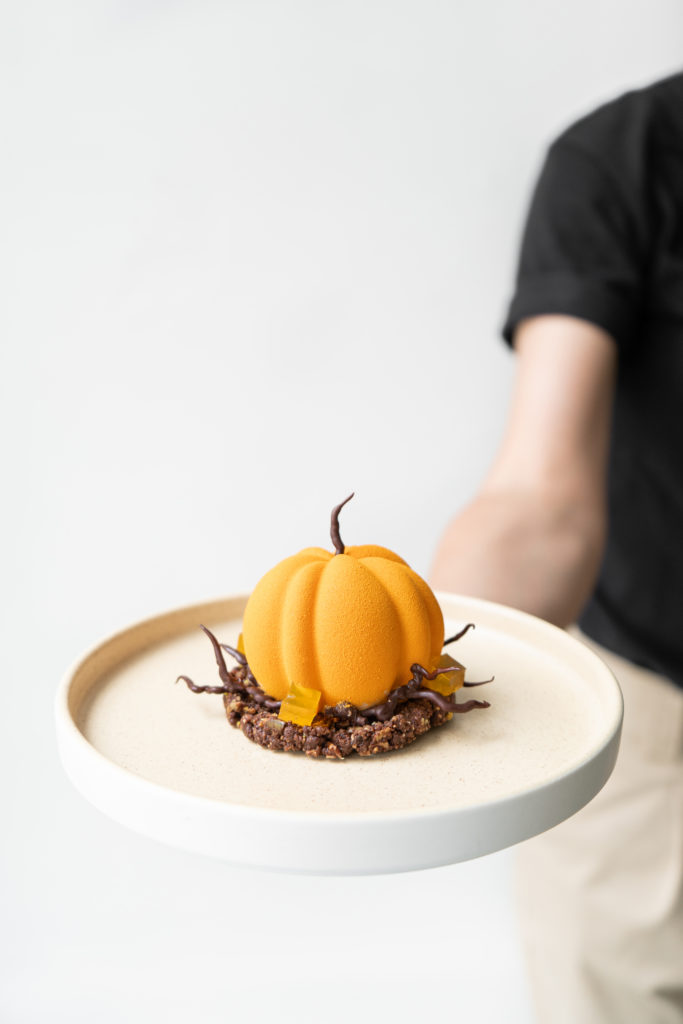 What is your advice to aspiring pastry chefs?
I can give you a lot of advice, but there are two very important ones: The first is consistency. Although it seems impossible, everything can be achieved. My parents did not have the money to enroll me in a very expensive private school, nor could I could travel, but that was no excuse to not try to get to where I wanted, for example, being part of some of the best restaurants in the world like El Bulli or The Fat Duck, or, opening my own dessert restaurant, or, traveling around the world giving courses and conferences, or, cooking side by side with great professionals that I admired when I started and the fact that we are now friends. The second piece of advice is to never lose your humility. Humility in pastry is waking up every day knowing that you can learn something new from anyone and apply it to your work and life. If you go forward with that idea, the world opens up to you and inspiration comes from many sides.
Future Plans?
Currently I have a dessert restaurant, La Postrería, a workshop to teach classes (La Postrería Taller), a brand of advice for restaurants and sweet professional training and a page with online courses and distribution of kitchen products (Kitchen Teachen). Future plans are to be able to take this to other countries. It was going to be this year, but the pandemic stopped everything, so while we were locked up, we decided to create digital books with all the recipes from recent years, summarizing them in volumes: 1st volume Restaurant Desserts 2nd volume Pastries 3rd volume Macarons 4th volume Chocolate 5th volume Cakes and entremets 6th volume Bakery www.lapostreriagdl.com www.kitchenteachen.com www.sweetconcept.mx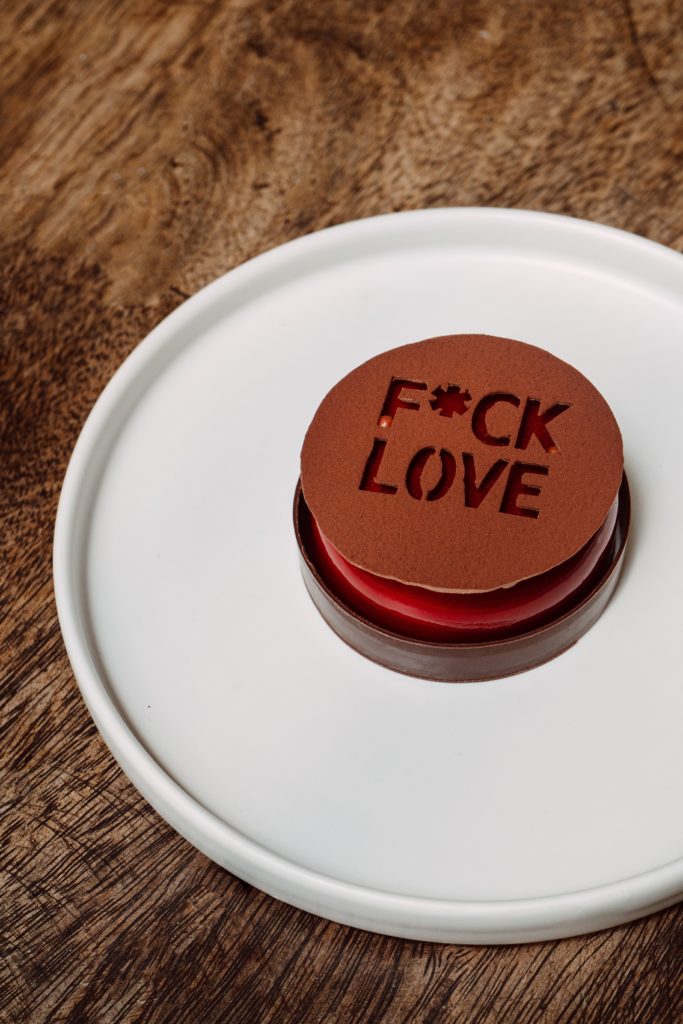 Would you consider yourself as an artist? Are you inspired by artists when you create your pastries? When you create different products everyday where do you get inspired from?
Whether cooking is an art or not is a matter of debate for many people. The kitchen is similar to an art studio, since we can awaken emotions through the creativity applied to an ingredient. But I think that art should be something that lasts over time, and cooking is ephemeral, since a dish only remains in the memory of the person and if another cook makes the same recipe, or the ingredients vary a bit it is already a different dish. So I consider that cooking is not an art. Another very different thing is creativity. Creativity is necessary in our society. We are all creative (to solve a problem, to find a way, to make ends meet …), the important thing is to know how to focus on it and have fun with it. Whenever people ask me what I am inspired by, I give the same answer: I can explain a recipe, I can explain a technique, but it is very difficult to explain in words where creativity comes from. It can be a landscape, a trip, another person we admire, a specific product, a song, a need … But it is important to work on it, an idea is useless if you do not work and exploit to get the maximum potential. I really like a phrase by Picasso that, in short, says 'I don't know when the inspiration will come, but when it comes, I hope to be working.'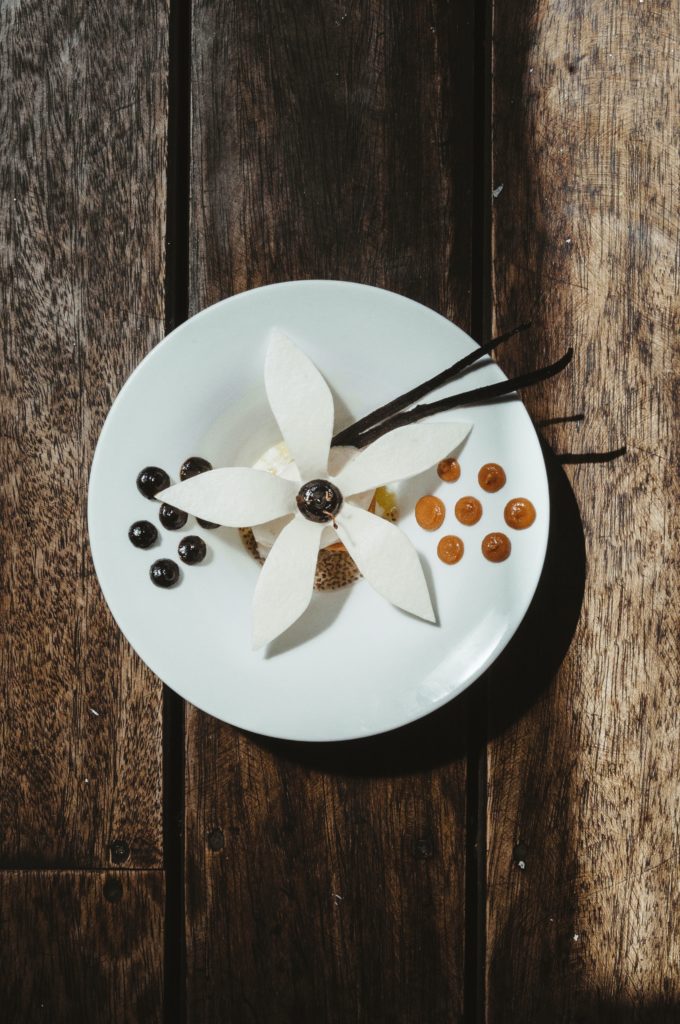 The topic of local food, from smaller, specialized and personally known producers, is becoming more important. What are some of your local partners from whom you source?
Of course, local consumption is important for many factors. You help the local economy and that has a beneficial effect on your business. Being close, the product arrives in better quality and it is easier to control the seasons. The product is cheaper because one does not pay customs or many intermediaries. When I arrived in Mexico, I didn't know many of the ingredients from here, so I cooked with foreign ingredients that I felt comfortable with. Little by little I was integrating these local ingredients without realizing it (honeys, fruits, nuts, etc …) and after a few years I understood that really, in the history of pastry we have always used ingredients that were Mexican and spread to the world, such as chocolate, vanilla, varieties of coffee and a large number of fruits that are common today in pastry making, so we decided to work with Mexican and Latin American producers, finding authentic gastronomic gems.
What would you say is the key/winning feature of your creations?
I think the key has been to find flavor blends that, despite being different, feel like they've been around for a lifetime. The combination of flavors, along with textures and aesthetics (in this order of importance) has been what has kept our customers coming back again and again. The flavor is the main and indisputable factor when we talk about cooking and pastry. To talk about flavor, not only is it enough to say over and over again that it is necessary to use excellent quality ingredients (which is more than obvious), but you have to know how to treat the ingredients and, in this case, that is when the technique comes into play. The act of cooking begins when we apply a technique to an ingredient (either cutting, caramelizing, sautéing, baking, kneading, blending…). Take for example flour, a basic ingredient in pastry that, by itself, is inedible but when applying a technique and combining it with certain ingredients, becomes a base pillar for hundreds of breads, cakes, puff pastry, dough broken, crunchy, etc., giving way to a practically infinite diversity of flavors. The technique is, therefore, the link between the parameters of flavor, structure, texture and aesthetics.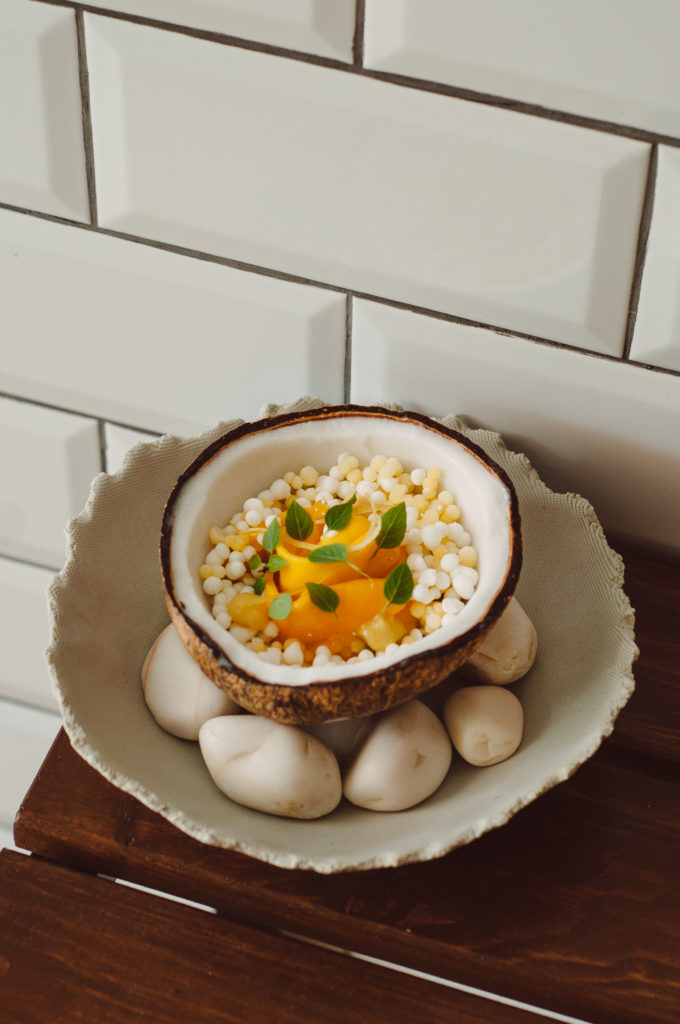 What are the most important considerations when crafting your menu?
Mainly that there is variety for all tastes: fresh desserts, creamy desserts and chocolate desserts. It is also important not to make the client dizzy with many references, it is better to have few and vary them by season (this way the kitchen organization is also easier) At the Postrería we have a dessert tasting menu that varies with the seasons. This is an 11-step menu and we recommend it to be shared (since there are 5 desserts and 6 sweet snacks). We understand the tasting menu as if it were a food menu: 1st salad (light), 2nd Fish (medium), 3rd Meat (intense). Our first steps in the tasting menu are light desserts, with nuances of fruit, flowers, citrus … The intermediate steps are more creamy (desserts with cheeses, white chocolate, yogurt, denser fruits). And the last steps are the intense ones, using ingredients such as dark chocolate, nuts, spices, alcohols, etc …
Have you ever considered being a vegan chef? How practical is it being a pastry chef?
I never saw myself as a vegan chef, but I'm not against vegan pastry either. There are very good options of vegan ingredients to be able to make very good desserts.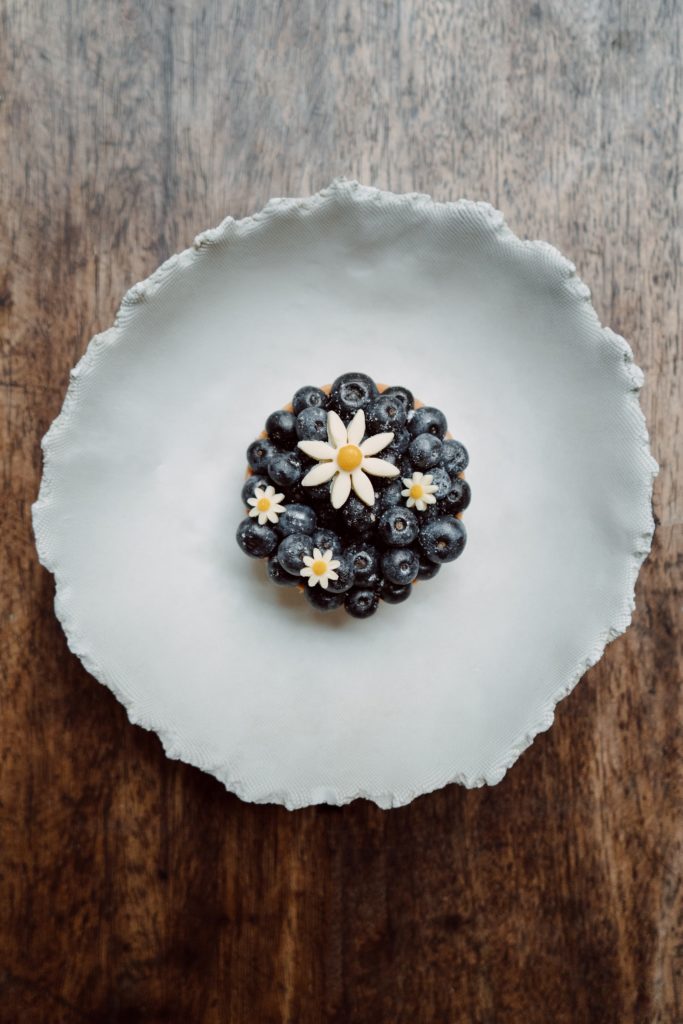 What's your signature dish?
We always say that we do not have a star dish, and that we try to make all the dishes on the menu No. 1. But the fact is that we are known for 2 desserts with which we opened La Postrería and those have been replicated in many restaurants (and that fills us with pride and joy). The first is Mandarin Cheesecake (year 2012) and the second is Cherry Blossom (year 2014).
Which is the dish you've created that you are most proud of and why?
Each dish has it's own history and I have been proud of each one in it's time. But one of my favorites is called the Vanilla Flower, it is a tribute to pastry and a very Mexican ingredient such as the vanilla pod (possibly my favorite ingredient). This dessert has ingredients that do not sound good, but when you taste it, it is pure magic, since we have used ingredients with vanilla notes that fit perfectly such as vanilla, Bourbon, coffee and black olive.
Photo Credits : Appetizer Storyteller