Moksha Kumar is an artist and art writer who graduated with a BFA in Painting from Pratt Institute, New York and then completed her MFA in Art History from Maharaja Sayajirao University of Baroda. She is currently located at the Lalit Kala Akademi in Chennai and has an active studio practice. Currently, she is selected for the COCA (Center for Contemporary Artists) project based in Italy, for her ground breaking research and archival documentation of Kolkata architecture. She was a part of the show 'Inception', on view at the Niv Art Gallery, New Delhi; and also, a part of the Madras Round Table 1, Auction for Charity 2020 – 2021 (Chennai, Tamil Nadu).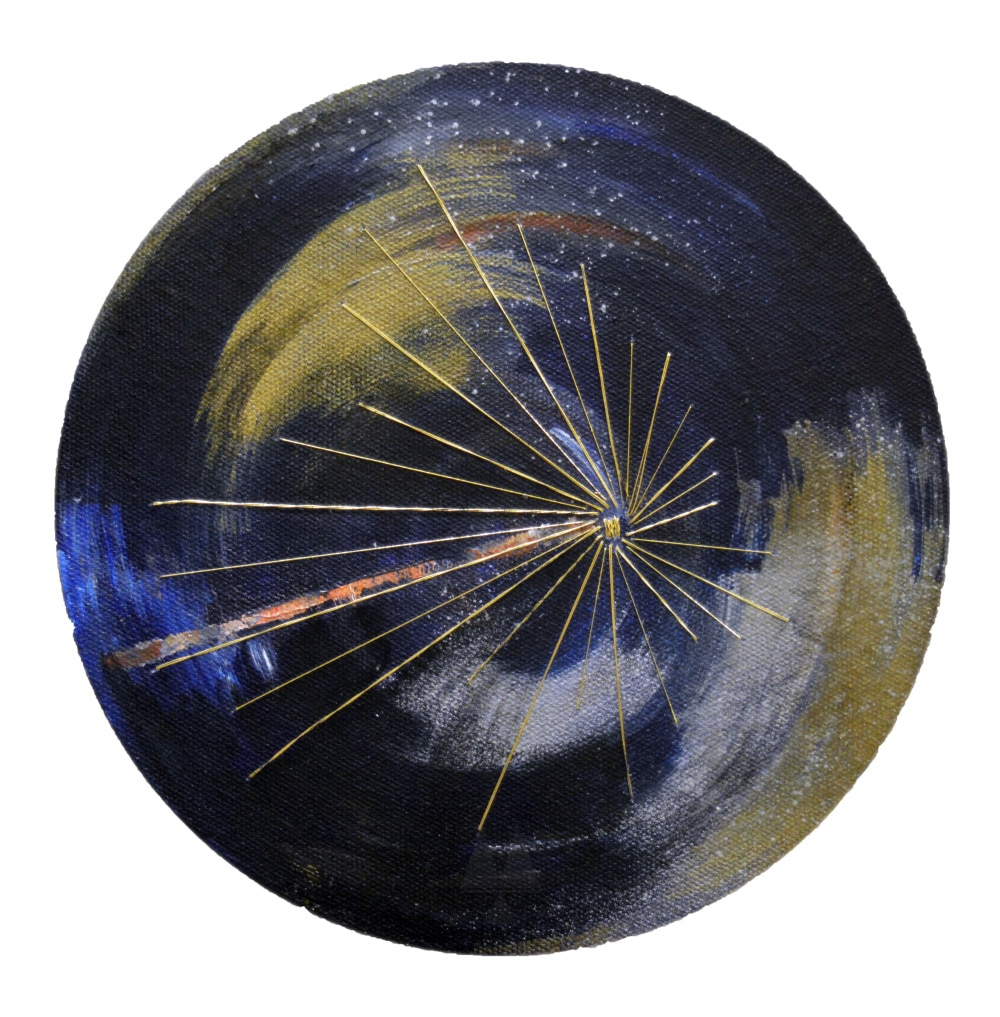 A participant of several group exhibitions and art events, including the first edition of The Other Art Fair organised by Saatchi Art in Chicago and the World Art Dubai, she held her first solo show at Kalakriti Art Café in 2015. She was also featured as one of the top five artists to look out for on the official Saatchi Art blog (during the Chicago fair).
Actively involved in various art projects around the world, such as Sing for Hope Pianos, the Prithvi Theatre Festival, and the St+art India project, Moksha was also a part of the Space 118 residency program in 2017. Her creative prowess is not limited to the arts as she has also worked as an illustrator, designer, social media manager, curator, art writer, and art consultant.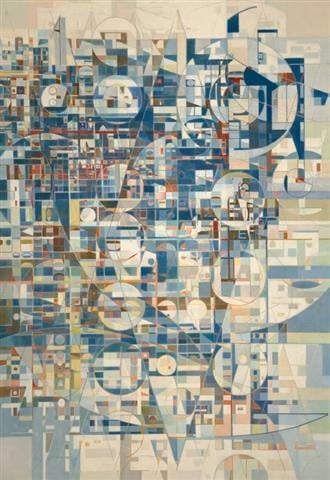 What's your artistic background?
As a child, I would without prompting, often point out shapes and geometric structures in buildings and surprise my parents. So I was encouraged to pursue this vision and it lead to me pursuing my bachelor's in Fine Arts in Painting from Pratt Institute, New York. I then finished my Masters in art history at M.S.U. Baroda because I wanted to better ground my practice and understanding of aesthetic theory.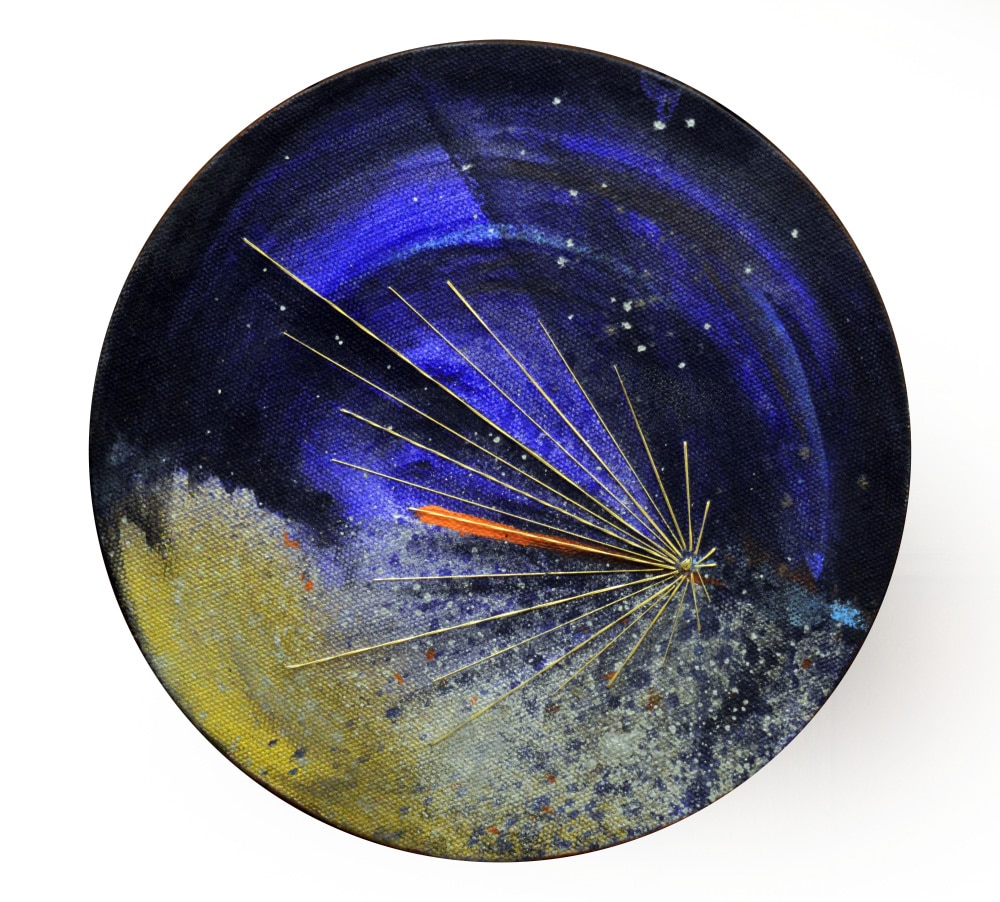 What's integral to the work of an artist?
Integrity, research, soul and a reflection of what they love most. Art is nothing but the love for what has not yet been born into this world and the ability to create just that. Inspiration and discipline would be the two other aspects that would be a part of this, making the practice that much richer.
What role does the artist have in society?
Traditionally speaking, the role of an artist is to reflect society, but I believe that it goes beyond that. Archiving what remains and celebrating what art has always added to society while remaining true to themselves is what I feel, the role of an artist is.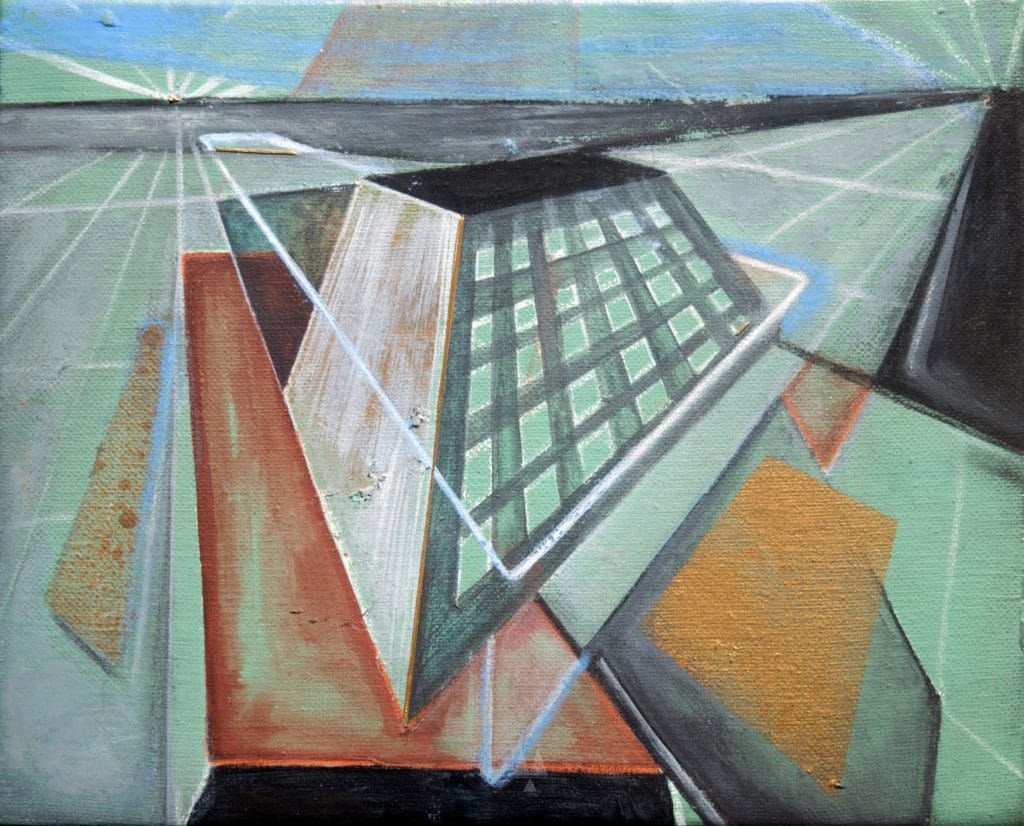 What art do you most identify with?
Abstraction, geometric abstraction and architectural work are the kinds of art I take the most interest in. However, I identify with all forms of art because it is difficult to place each style without appreciating it's uniqueness.
What themes do you pursue?
I pursue all the above themes as mentioned, as well as the idea that we are in fact living in a post-apocalyptic world already. No human presence, just pure architecture; as that is all that remains usually. Even when we look at structures, through the lens of time they are markers of civilizations that once were. So I reflect a strange hybridization of the buildings against a space-time grid or even a perspective grid as though to place them in a place of planning, as though they are being built. However, the paradox is that they seem as though they are finished in a futuristic way. Playing with the idea of the past and the future in the canvas while remaining true to the metaphysical space is how I envision my work. I like to combine a more sci-fi, mathematical approach to add a sense of structure, when in fact there is none.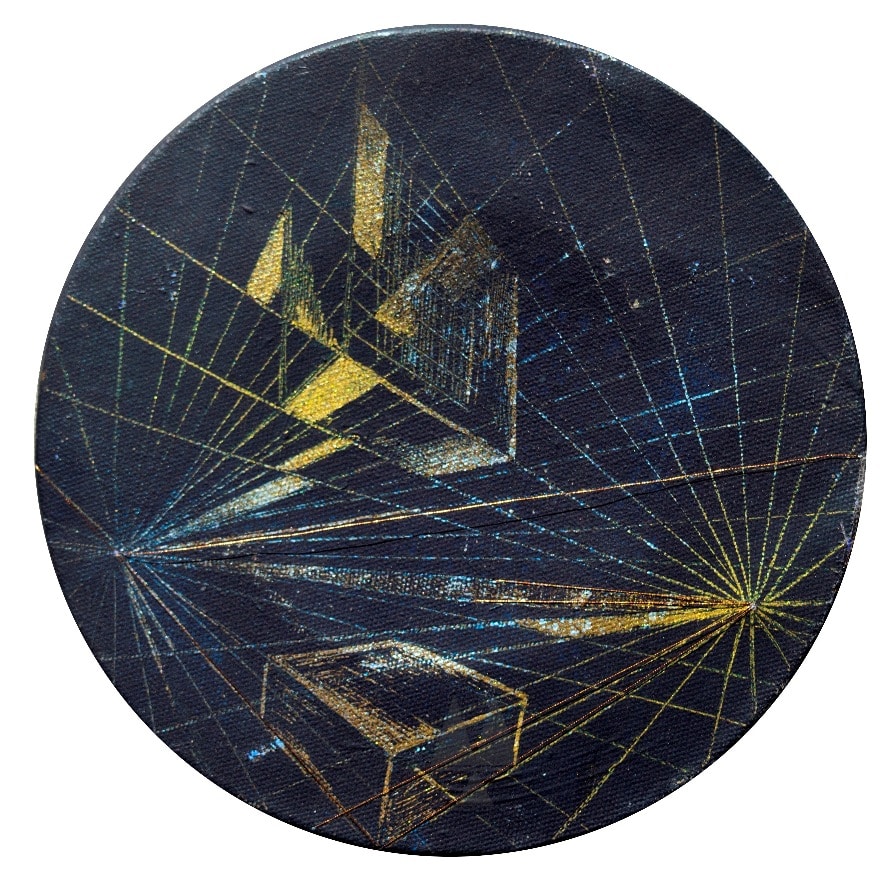 What's your favourite art work?
Tough! As I love quite a few artworks. It ranges from Bernini to Rene Magritte, to John Baldessari and Barnett Newman! But, one of my favorite works that will always stand out to me is Maurice Golubov's Untitled Abstract. The first time I saw it was the first time I realized how far my journey would be as an artist pursuing geometric abstraction. "If you can imagine a point moving, it becomes a line. A line becomes a surface and a surface becomes a cube. If you move the cube, this is infinite already because you are suggesting freedom." -Maurice Golubov on the 'fourth dimension'. This is really the best way to describe both the vision of the work as well as what I believe art can do, and in the artist's case, already done.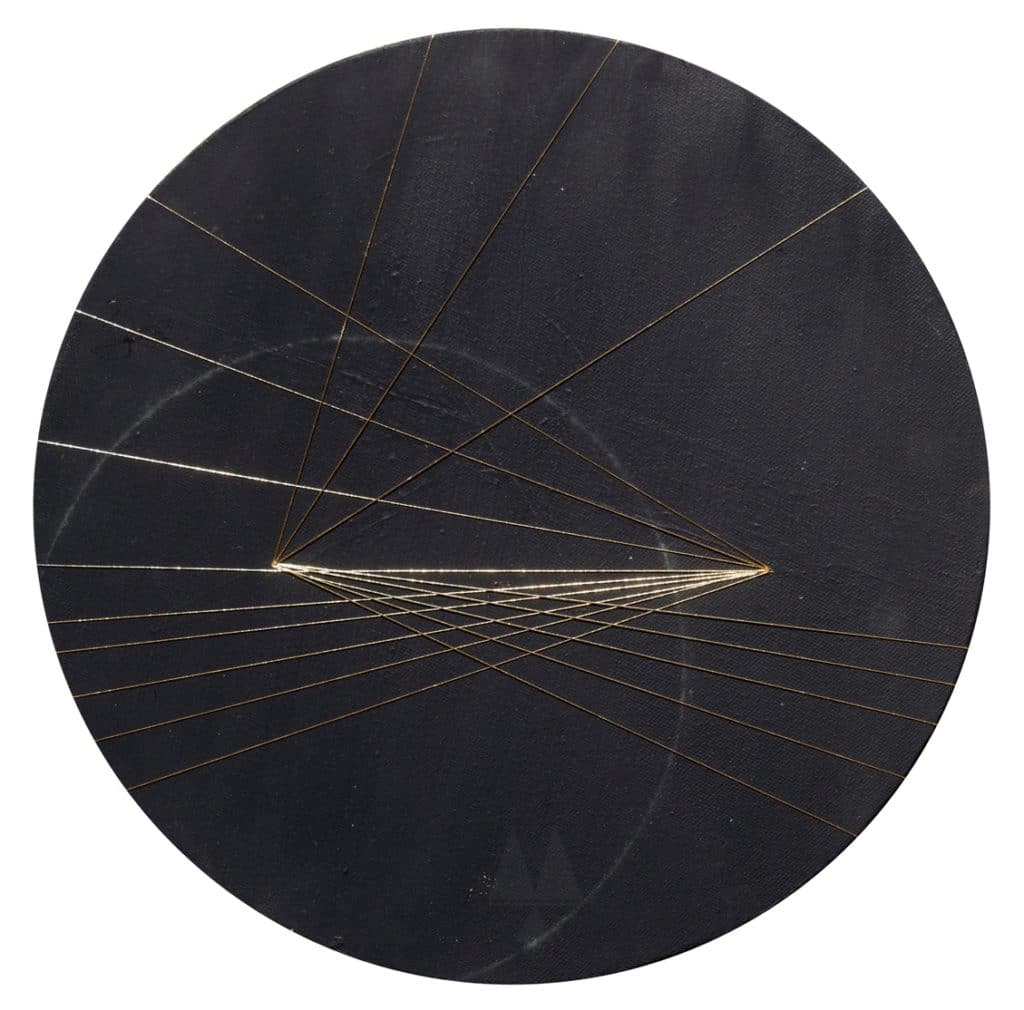 Describe a real-life situation that inspired you?
Real-life situations hardly give any inspiration because history repeats itself and so do situations.
What jobs have you done other than being an artist?
I am an art writer currently and I have worked with theatre (as an actor as well as an artist), as a graphic designer, a print maker, a social media manager, a bartender, archivist, copywriter, artist liaison, and gallery manager.
Why art?
Why not?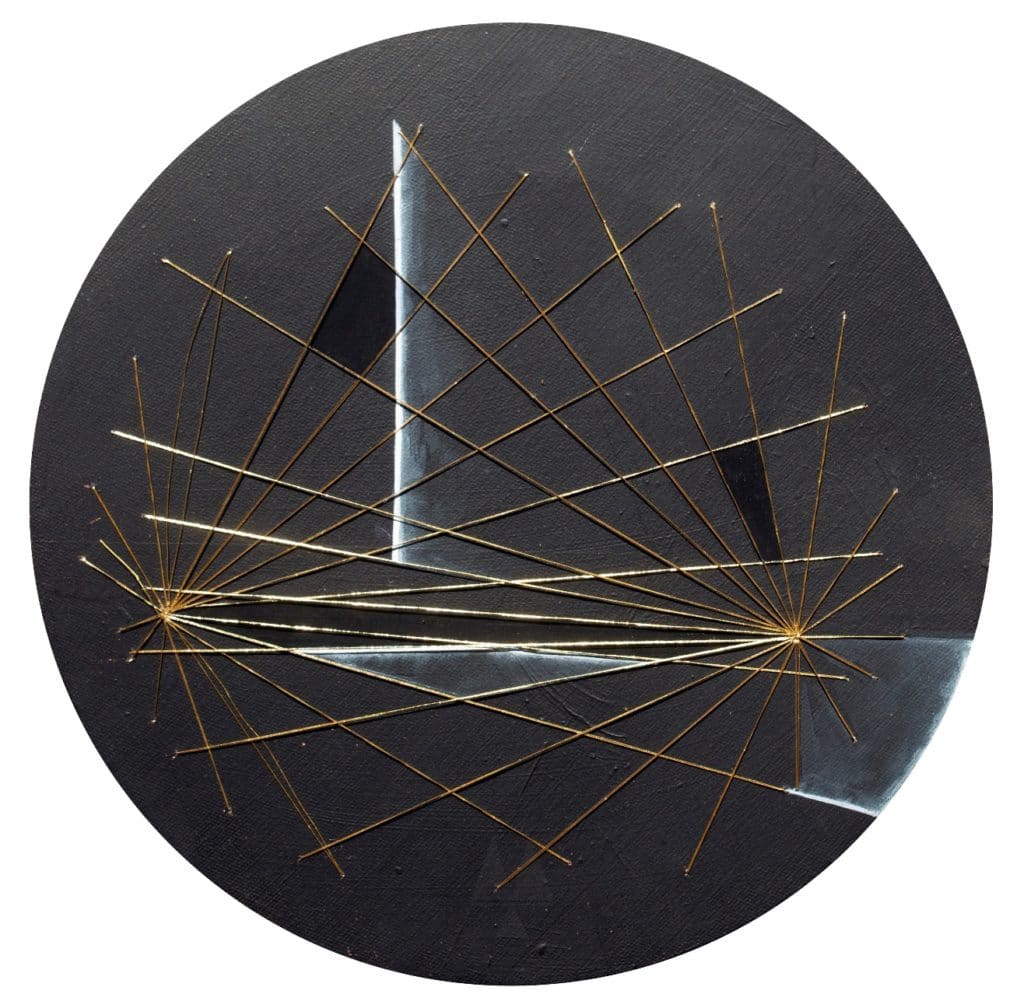 What is an artistic outlook on life?
An artistic outlook would be the appreciation of creativity – in all forms. When you find solutions to a problem that no one else might have thought of, would that not also be creative? Art is no longer limited to the discipline; it never has been, so an artistic outlook would be hard to have without having a creative perspective first.
What memorable responses have you had to your work?
The most memorable was when I was at World Art Dubai exhibiting as a solo artist and a girl who was perhaps only ten years old walked up to my works, looked carefully at all of them and asked if she could buy one! I was so surprised at her confidence and was so happy. I gave her the price of the work as I wanted her to feel like she could definitely buy it (maybe not now, but in the future!) and she thought about it. She looked at me and said 'I don't have the amount right now, but would these lollipops do?' she pulled four to five lollipops from her small purse and to this day, I am not able to forget how innocent and incredible that response was. No one would ever expect such innocence and such confidence, and I certainly did not but it was the most memorable response to me.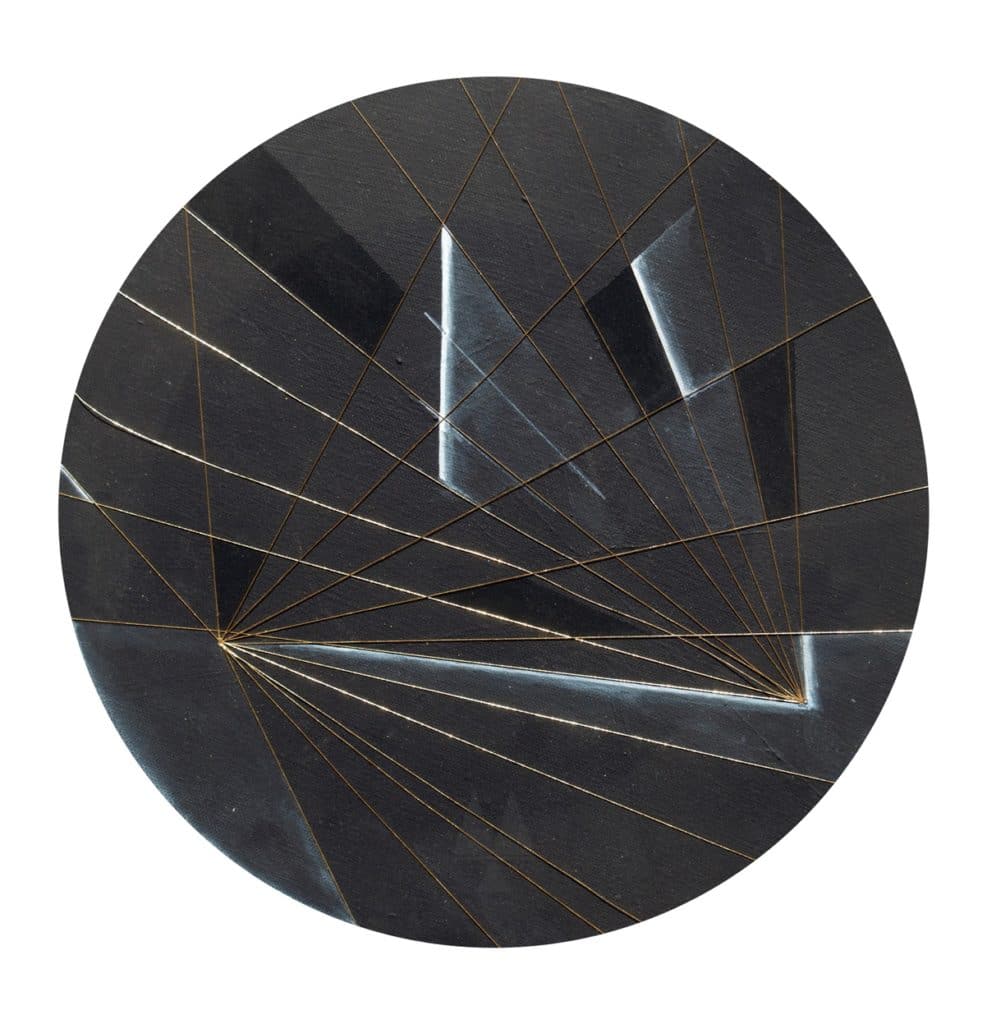 What food, drink, song inspires you?
Everything usually! I find it difficult to pick a single source of inspiration because often it is the most obscure or the most obvious source that might give me inspiration.
Is the artistic life lonely? What do you do to counteract it?
To be an artist, is to be lonely. You have already picked a path where the struggle is completely internal and the external manifestation is often the work. The beauty is in solitude as opposed to loneliness. I usually try to travel, make new friends, talk to other artists and learn from everything I see in order to counteract it.
What do you dislike about the art world?
I dislike how disconnected and obscure it truly is.
What do you dislike about your work?
Is there any way an artist can dislike their work? I don't dislike it, but I do believe in progressing it gradually.

What do you like about your work?
I like how structured my work is, the details and technical nuances are accurate and pertinent to what I usually pursue as the end goal.
Should art be funded?
Absolutely, the arts need funding and patronage. Always have!
What role does art funding have?
The biggest role it would have is in helping artists who do not have the funding or the means to actualize their visions to do exactly that. The world will always need art and funding it makes it that much more possible to have innovation.
What is your dream project?
I have many dream projects and hopefully will realize them through the span of my life.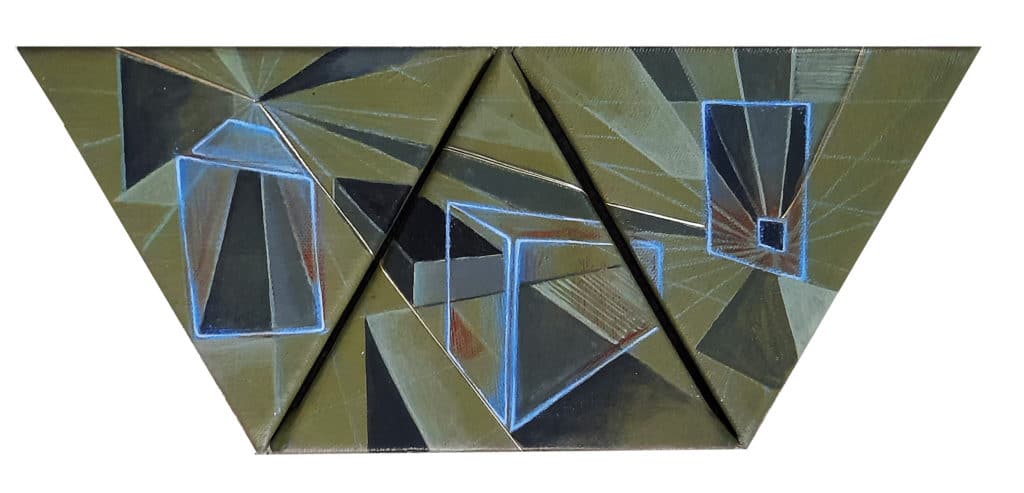 Name three artists you'd like to be compared to.
De Chirico, Escher and of course, Maurice Golubov.
Favourite or most inspirational place?
I try to frequent a variety of cafes that are interesting and find my inspiration there. The atmosphere and nebulous strains of conversation help me focus!
What's the best piece of advice you've been given?
Don't ever change your style. It is unique and very difficult to build.
Professionally, what's your goal?
To be able to have shows, to build my portfolio consciously and to create a space for an artistic community.
Future plans?
For now, just a few residencies, shows, and interviews.