The beautiful Hilton Goa Resort has been in the news ever since the hotel threw open it's doors last year. Set atop the cascading hills of Saipem, Hilton Goa Resort is the hospitality brand's third property in Goa with 104 guestrooms. The resort offers a tranquil retreat amid Goa's coastal landscape.  With it's unique location, Hilton Goa Resort is definitely a refreshing change from the archetypal seaside resorts in Goa as it offers unparalleled views of the Nerul River and a scenic backdrop. The resort is situated 4 kilometers away from the popular Candolim Beach, 10 kilometers from Panaji city and a 60 minute drive from the Goa International Airport. It was a delight to see customized welcome amenities as I checked into my suite. The expansive balconies definitely stand out once you start exploring the room. I had requested that lunch be sent to my room once I checked in and was pleasantly surprised to see my food neatly packed in a tiffin, a concept thought of by Hilton Goa Resort-a retreat that believes in doing things differently.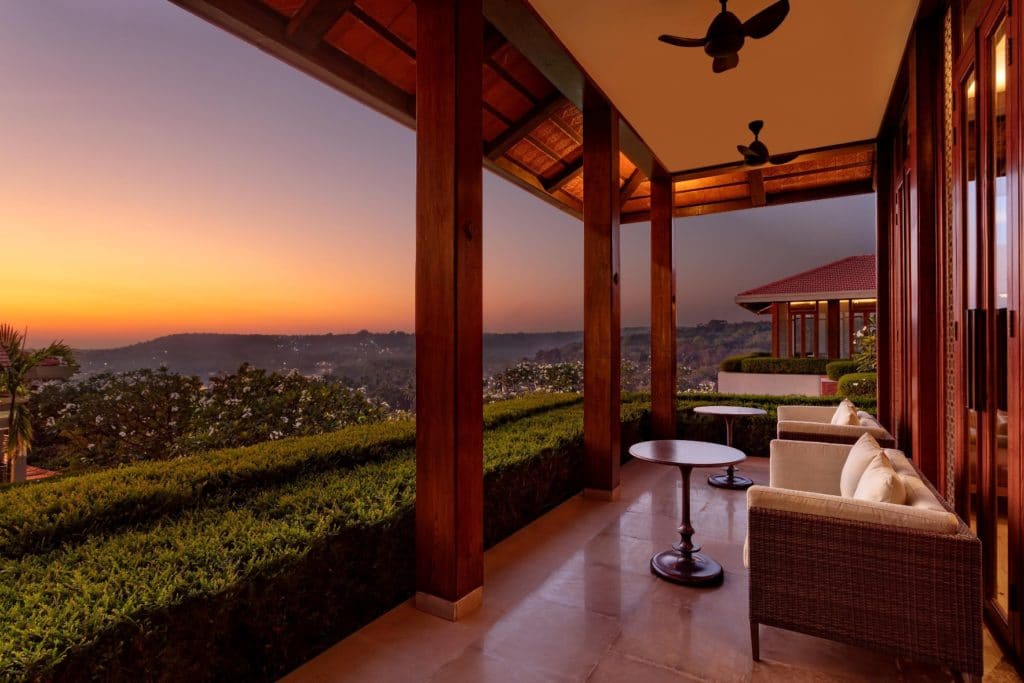 My interaction with Edra Godinho Marketing Communications Manager and pastry Chef Amit Chatterjee at Doce the coffee lounge was an interesting one. The sunset view from Doce is a photographer's delight as I discovered while clicking several photos there. Sukhveer Tomar from the service team creates the best hot chocolate I have ever had. At dinner an enthusiastic team of chefs created an incredible Goan meal for me at @Saipe -the all day dining restaurant to enjoy along with unique cocktails. Executive Chef Ashley Nunes and his efficient team curate unique and memorable dining experiences for guests. Here I must add that Hilton Goa Resort has a fantastic team which is media savvy and understands how writers like me work.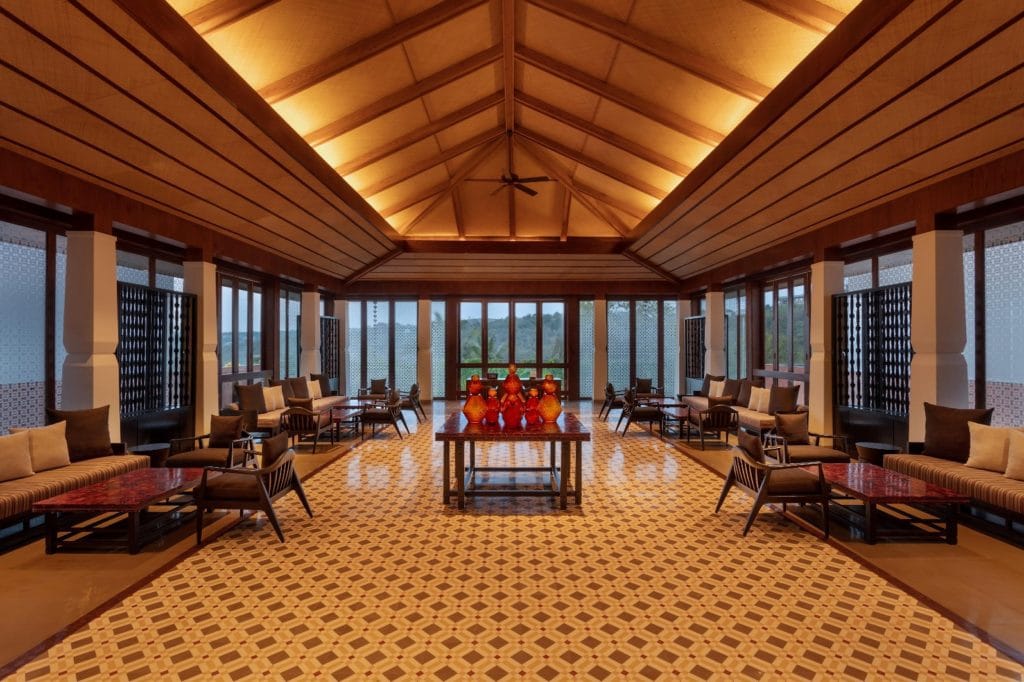 On day two I ordered breakfast in my room and later went to take a look at the expansive Presidential Suite located on the 3rd floor of the resort. Rohini Urunkar from the housekeeping team is also a talented photographer as I discovered during my stay. In the evening the food and beverage team created a barbecue experience for me right inside the balcony of the suite. Along with barbecued food and a glass of bubbly the team also decorated my dining table with beautiful flowers which made it even more alluring and romantic. For guests who are looking to spend more time in the comforts of their room, Hilton Goa Resort has introduced @YourBalcony experiences such as culinary workshops, cocktail/mocktail sessions, BBQs, to yoga sessions, etc. Curated experiences such as these are a delight for everyone who visits the resort.
General Manager Amandeep Grover, who I had previously met at the Hilton Shillim Estate Retreat & Spa is an affable and seasoned hotelier with over two decades of experience spanning across different parts of the world. He aims to bring his wealth of expertise to strategically position the flagship resort as the destination of choice in the country's busiest leisure market – Goa. He is passionate about environmental sustainability and serves as Hilton's Travel with Purpose Champion in India. Amandeep says "Our main aim is to create a home away from home for our guests by letting them #ExploreTheUnexplored Goa and to showcase a side of Goa, beyond BBC (Beach, Booze and Casino)."  Amandeep truly believes that the heart of this resort lies in it's people, a dynamic team, who are committed to ensuring the every guest stay is memorable.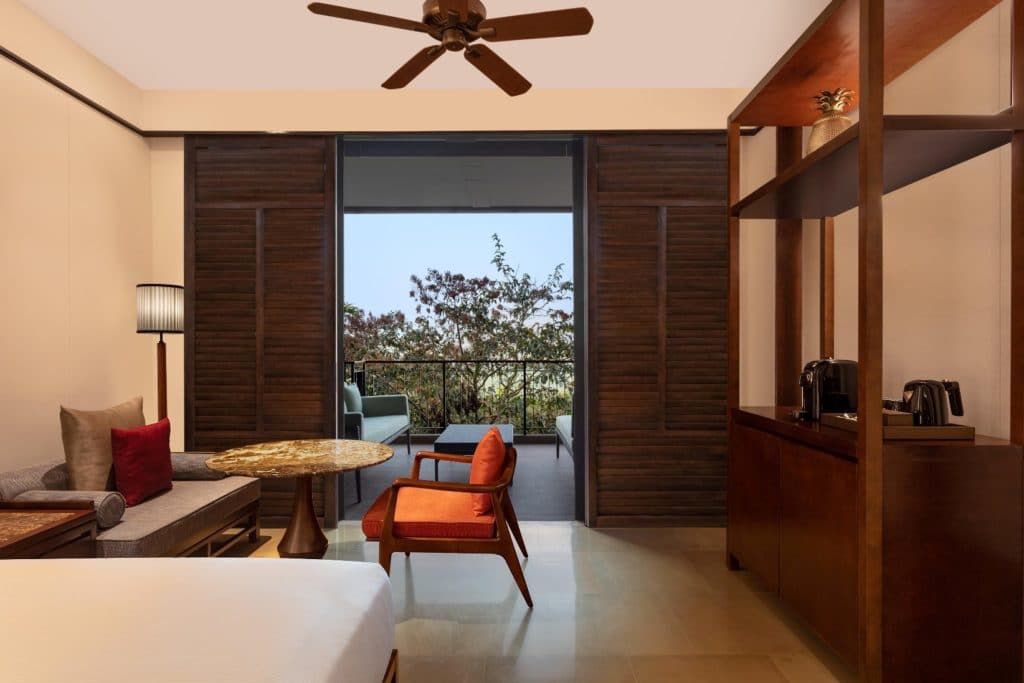 With well-appointed guest rooms and suites, innovative dining options and recreational facilities, Hilton Goa Resort is ideal for family getaways or for inspiring meetings. The resort extends Hilton's signature hospitality to leisure and business travelers. With 'staycation', 'workcation' as a current trend, along with the proximity of the resort to tropical beaches and airport, the resort aims to amalgamate business with leisure. The resort houses four outdoor pools, Fun N Frolic an aqua themed kids' club, Hilton Fitness a 24-hour fitness centre, and signature local concierge experiences.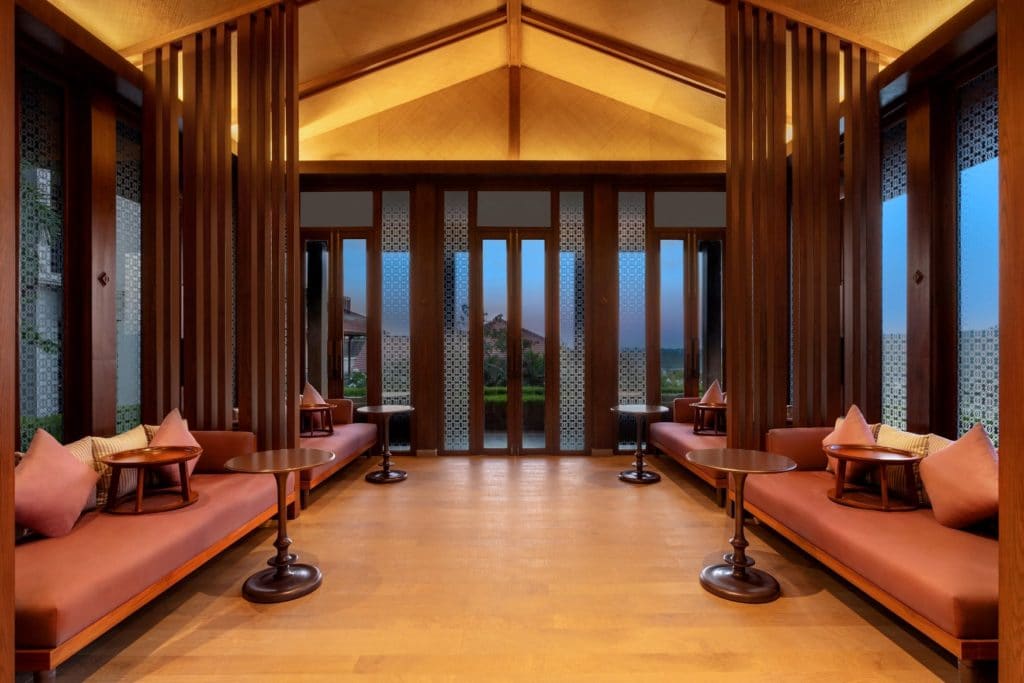 Hilton Goa Resort has eight spacious room types with private balconies which are one of the largest in Goa and flaunt contemporary Indo-Portuguese design elements. All rooms feature private balconies with views of the river or lush greens as well as spacious four-fixture bathrooms with freestanding bathtub and premium amenities. Expansive suites feature a separate living, dining area, French windows, a skylight bathroom and private plunge pool in the balcony.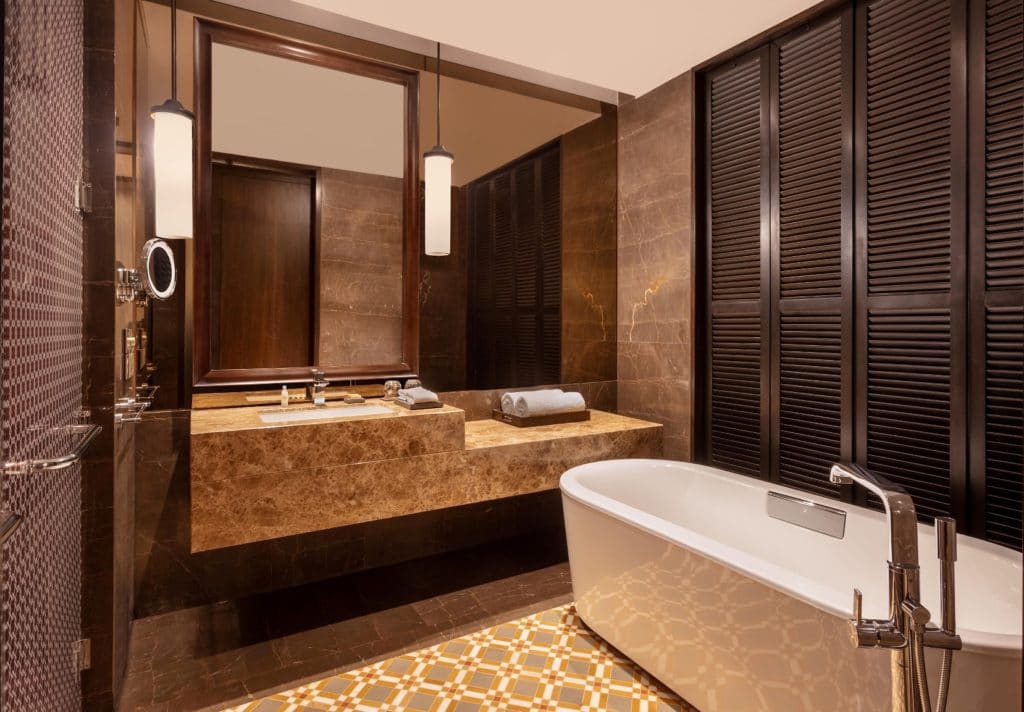 Goa has always been a popular choice among couples for destination weddings within India for large or intimate weddings. Hilton Goa Resort is a scenic and stylish destination for corporate or social gatherings. With beautiful views of the river, versatile venue choices, varied cuisine and personalized service, all events here will be memorable! The resort offers 17,600 sq ft of banqueting space including a 3700 sq ft pillar less Grand Ballroom, four flexible meeting rooms and three spacious outdoor venues.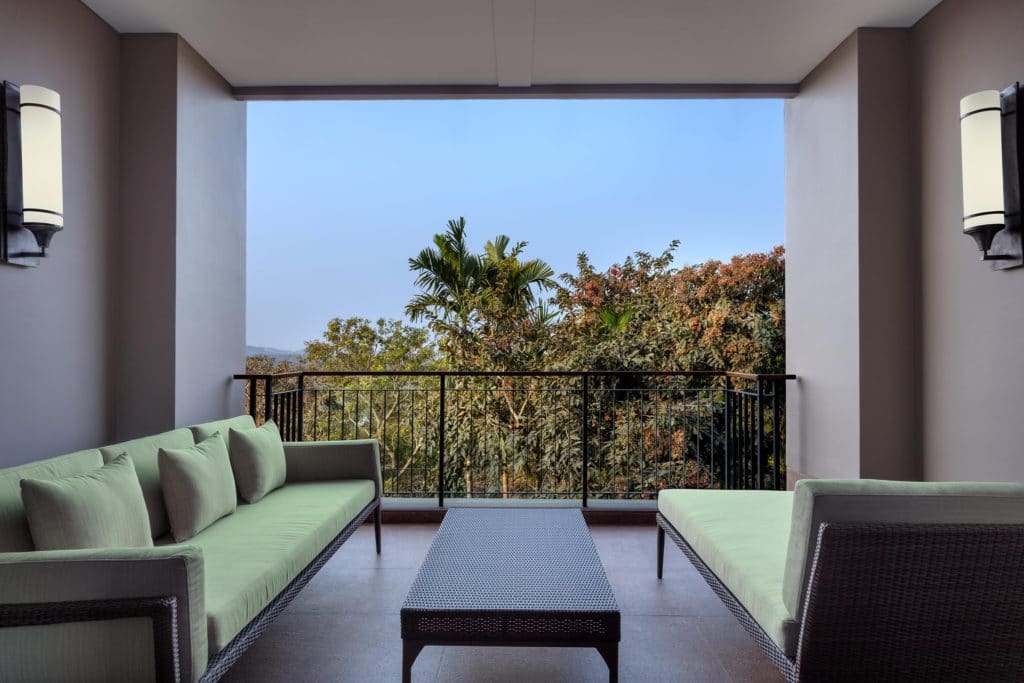 Hilton Goa Resort definitely ticked all the right boxes for me and I had a delightful time while at the resort. With superlative food and beverage offerings, a beautiful design, unique location and most importantly a fabulous team in place, Hilton Goa Resort is worth several visits!