Anjum Motiwala has studied Abstract Art at NAFA, Singapore and holds a Degree in Fashion & Design from Mumbai, India. She has participated in close to 75 group shows in India, Singapore, Malaysia, Indonesia, and Dubai and is represented internationally by several galleries. She was selected to show her Abstracts at the Florence Biennale 2019. She has been selected to show her works at the Charity Feature Wall at Affordable Art Fair, Singapore in 2014, 2015, 2016 & 2017.
Anjum has been painting and showcasing her works for over a decade in Global Art Fairs and Art galleries all over the world.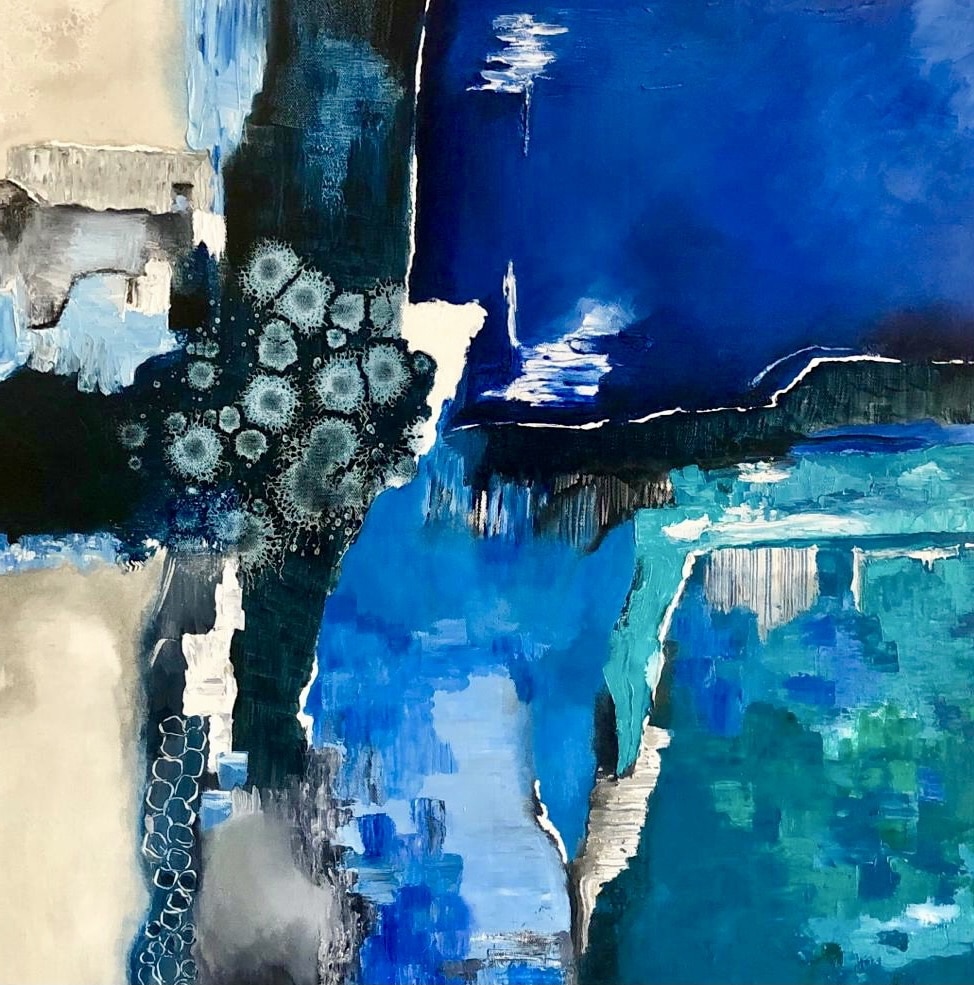 Her works are inspired by nature that surrounds her and she strives to re-create that rhythm on the canvas by building a 'connection' between her language of abstraction and her perception of the subject. Her paintings are made using many layers of texture and paint. Anjum uses a palette knife, painting in oils, using a thick impasto technique to produce bold strokes that add strength and texture to her abstracts, landscape and cityscapes.
 What's your artistic background?
Sketching, colors, patterns and design always interested me.  My real journey as an artist began at my Fashion Design School days at SNDT Mumbai where I learnt from the best designers of India – Neeta Lulla, Hemant Trivedi, Wendell Rodricks (may his soul rest in peace), who was my mentor and friend. They made me believe in myself. To believe in exploring and experimenting. To find my own style.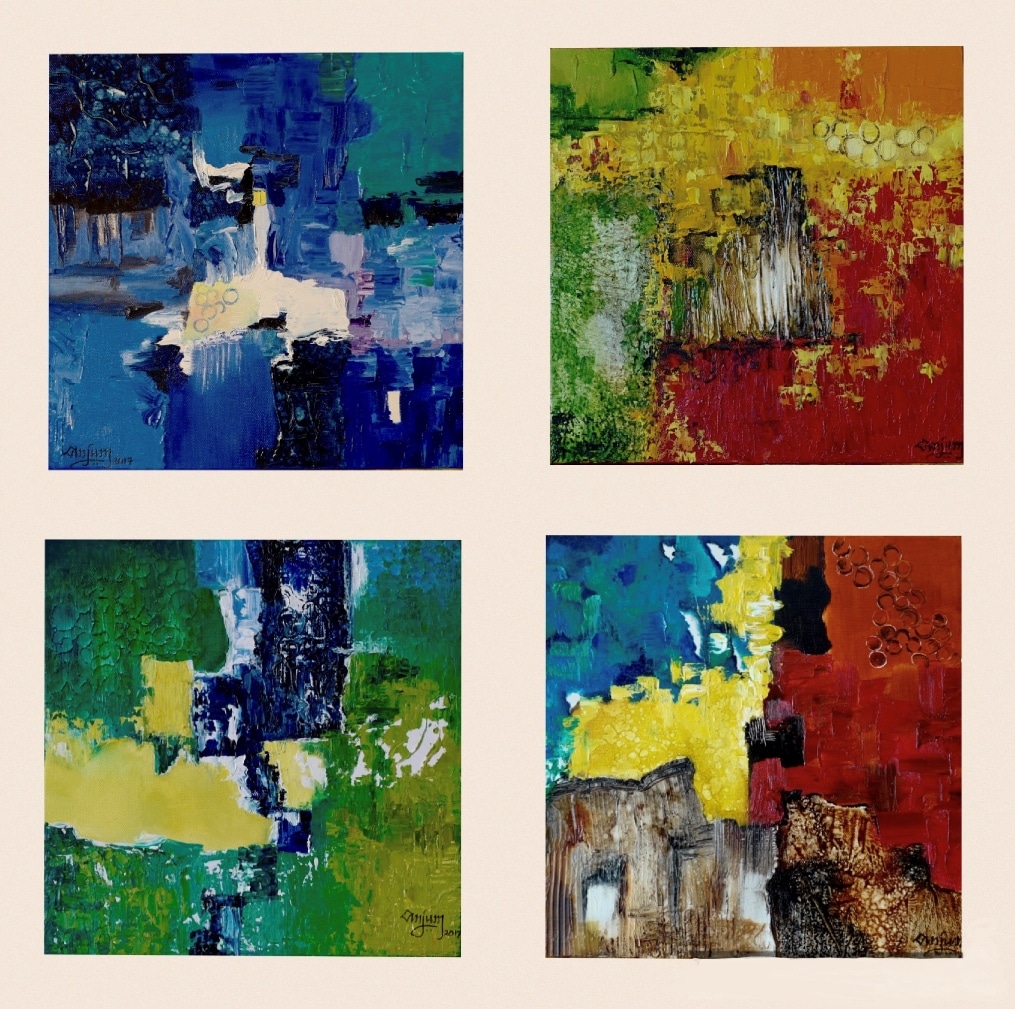 I trained in Abstract Art at NAFA, Singapore and have now been on my journey for over 2 decades. Over the years, I have shown my works in India, Singapore, Malaysia, Indonesia, and Dubai and am represented internationally by several galleries. I was selected to show at the Florence Biennale held in October 2019 & have been selected in 2014 /2015 / 2016 & 2017 to show at the Charity feature wall @ Affordable Art Fair, Singapore. I am also a certified Zentangle Coach, a passion I pursued during the COVID lockdown and have been coaching hundreds of people across the globe on mindfulness and art of Zentangling.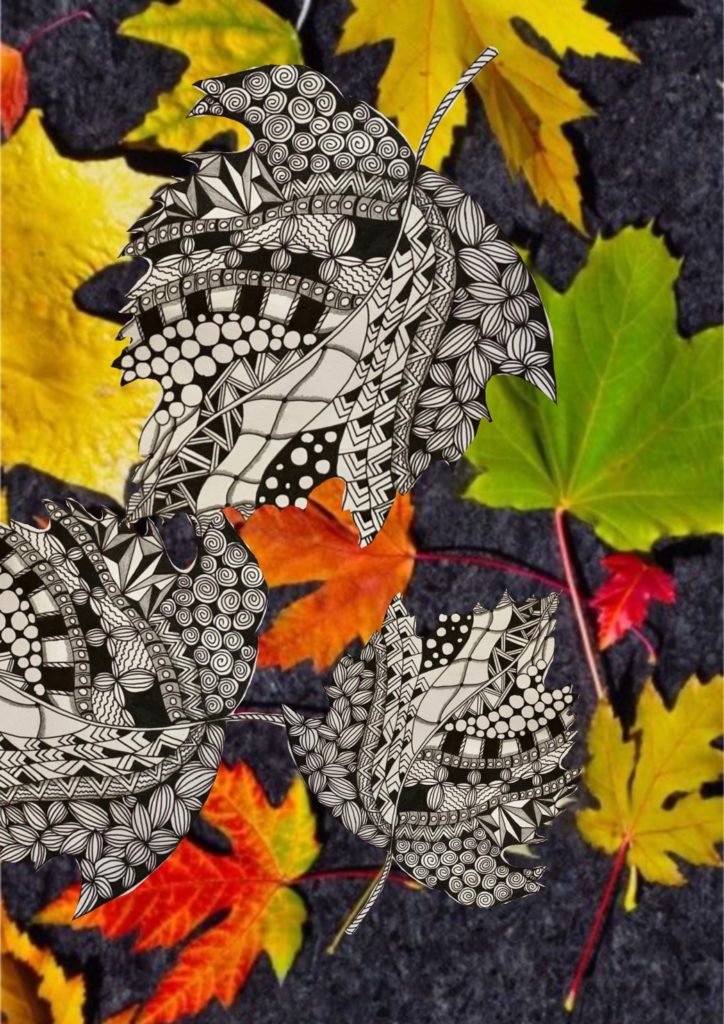 What's integral to the work of an artist?
Ordinary elements within our environments offer both visual and physical reminders of our connection with nature. I am inspired by the small, overlooked aspects of our environment, finding enjoyment in the unexpected discoveries that come from simply being observant of the minutia and incorporating those mundane forms into my work. Crumbling Brick, rusting metal, and rotting wood become sources of inspiration. In my observations I also see similarities between the processes that occur in nature and those that drive us.  Helping people see the world from a different perspective, my perspective would be most integral to my work.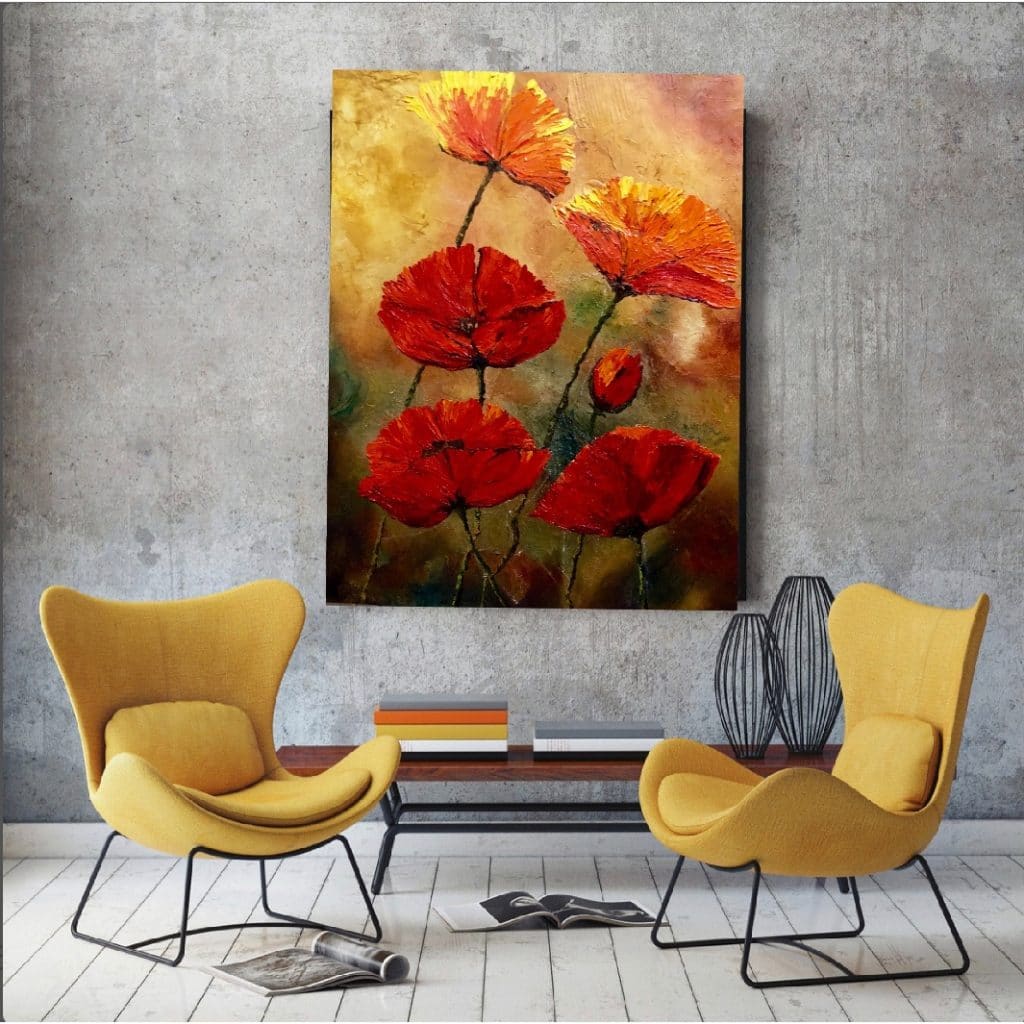 What role does the artist have in society?
Art is often a reflection of the artist's personality. I chose to make a connection with the world around me and reflect that dynamism on my canvas.
What art do you most identify with?
I mostly work with oils and acrylics. I enjoy playing around with the knife and love the rich texture and the lustrous effects one can get with the knife and by using an array of different nontraditional tools. I usually use a palette knife, painting in oils and using a thick impasto technique to produce bold strokes that add strength and texture to my work.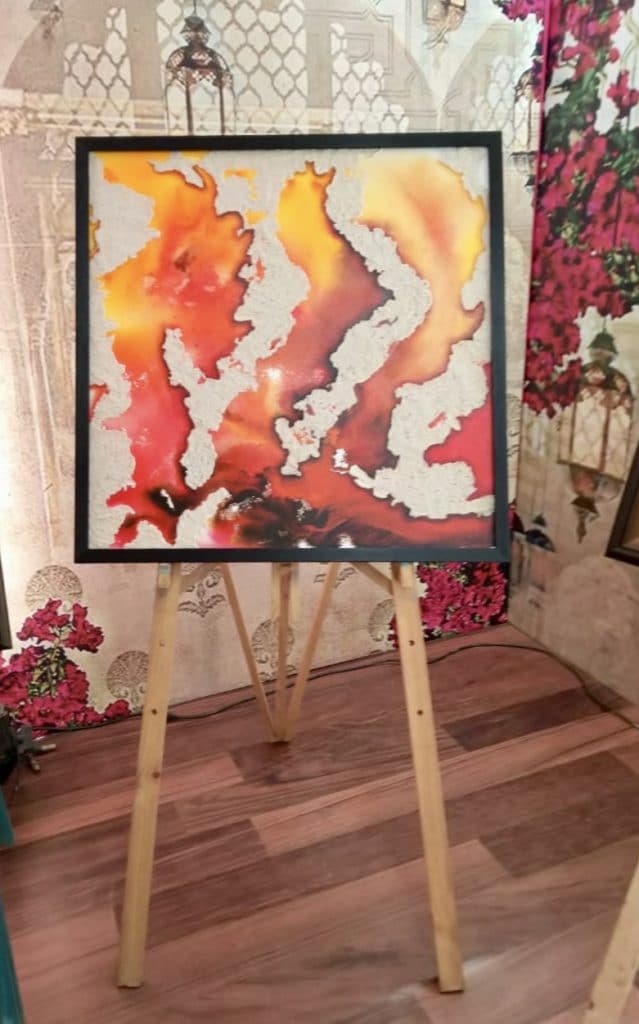 What themes do you pursue?
I have a wide palette and draw inspiration from the world around us. Rocks, cityscape, flowers, water bodies, textures, colors and every little bit most people would just walk right by. The paintings I create are my connections to any city, mountain, or coast I visit. I am fascinated by the everlasting relationship I have with every place I visit, even if in passing, even if just once and even if I never go back there again. In some ways, my paintings are a snapshot of a moment in time.
What's your favourite art work?
Mixed media textured abstract series titled 'Elements'
Describe a real-life situation that inspired you?
None that stand out. I draw my inspiration from life around me.
What jobs have you done other than being an artist?
I started my career as an independent designer for the Leela Studio in Mumbai and then went on to work in a Hi Fashion Export house designing garments for International brands such as Zara,Next,Top Shop.
Why art?
I was initially creating art for myself and no one else. I simply loved to watch and respond as an idea for some object emerged in my imagination and evolved on canvas and other media.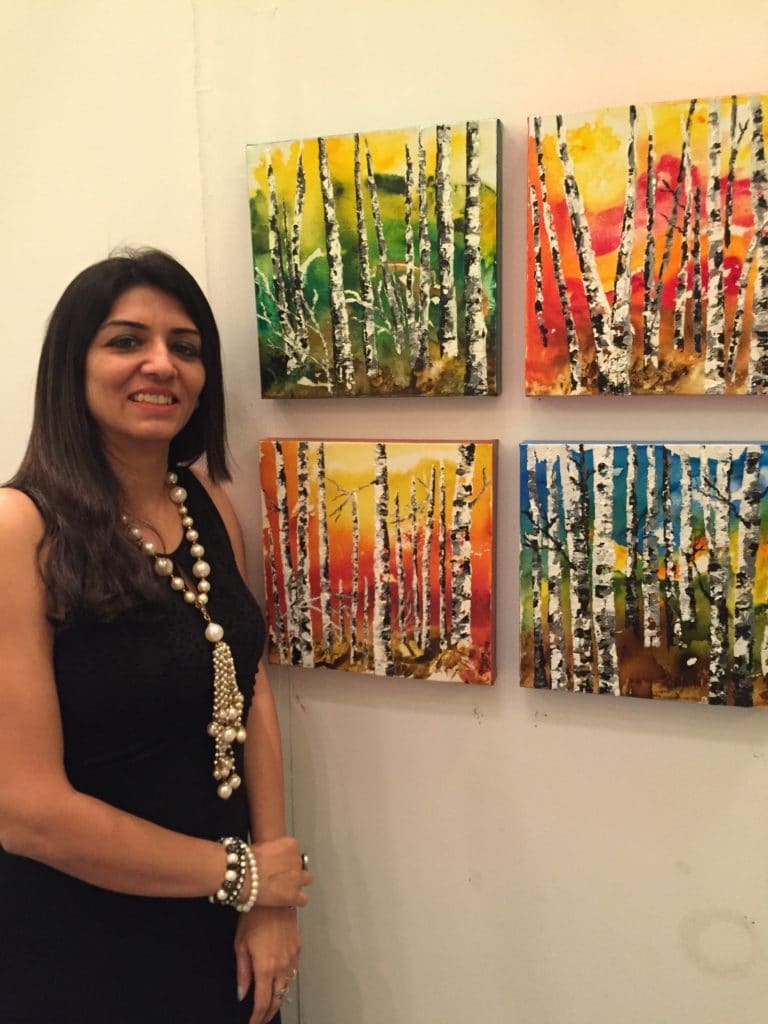 In 2012, I donated one of my paintings to the Jai Vakeel School fundraising auction (Treasure Trove II) and it went under the hammer with paintings and sculptures by eminent artists like SH Raza, Akbar Padamsee, Anjolie Ela Menon, Paresh Maity, Arzan Khambatta, among others. That set me on a journey that I am still on.
What memorable responses have you had to your work?
For me, watching people connect with my art gives me immense joy. When you see visitors and art admirers click selfies with your work, those are moments that stay with you. When it's no longer about the artist but about the artwork that is the ultimate satisfaction.
What food, drink, song inspires you?
None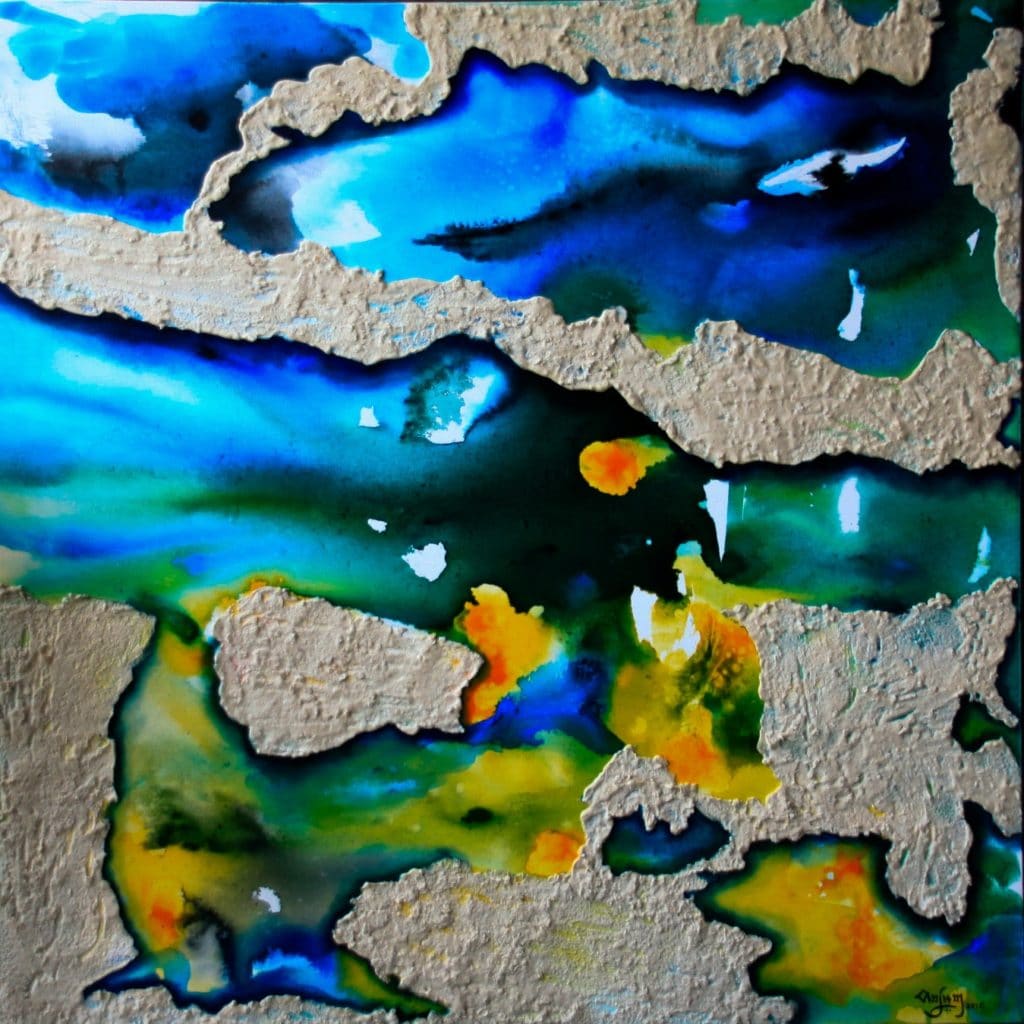 Is the artistic life lonely? What do you do to counteract it?
My journey as a designer and an artist has never been lonely. Supportive family and artist friends have always been part of the journey and without them I would not have come this far.
What do you dislike about the art world?
Plagiarism under the guise of 'inspiration' I think is the biggest problem facing artists. Ask any artist and they will tell you a story of how their style is imitated or even outright copied by someone, somewhere. And the digital world we live in makes it so much easier to do. Creativity is hard work. Originality is hard work.
What do you dislike about your work?
Not dislike but I cannot stop working on my canvas till the picture in my mind evolves on my canvas. When glazing at my artwork, I see mistakes, shades I do not like or textures that don't feel right.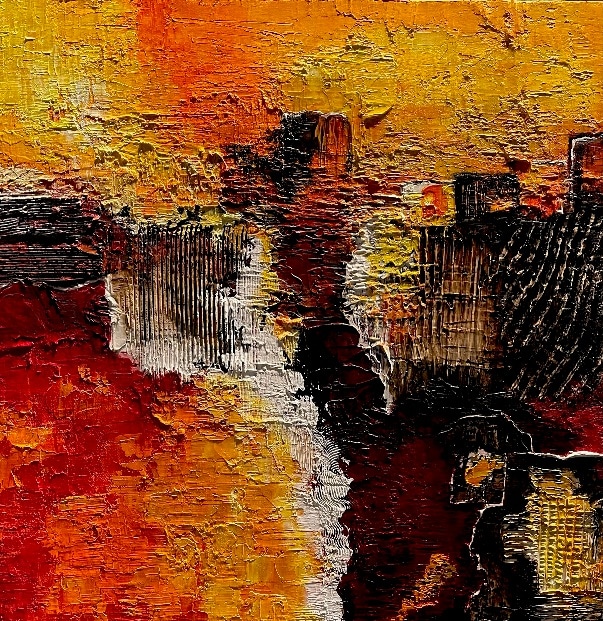 What do you like about your work?
My work talks to me. I make a connection with the creations that resonate with me.
Should art be funded?
Indeed. Being an artist is not easy. We all know of stories of many artists who never made a commercial success and despite the fickle nature of their income, they carry on, believing that the sacrifice of income security yields the reward of creative freedom.
What role does arts funding have?
Funding is important in developing new, experimental, or challenging work or emerging artists. Funding provides the space for artists to take risks. Creativity cannot be on an empty stomach.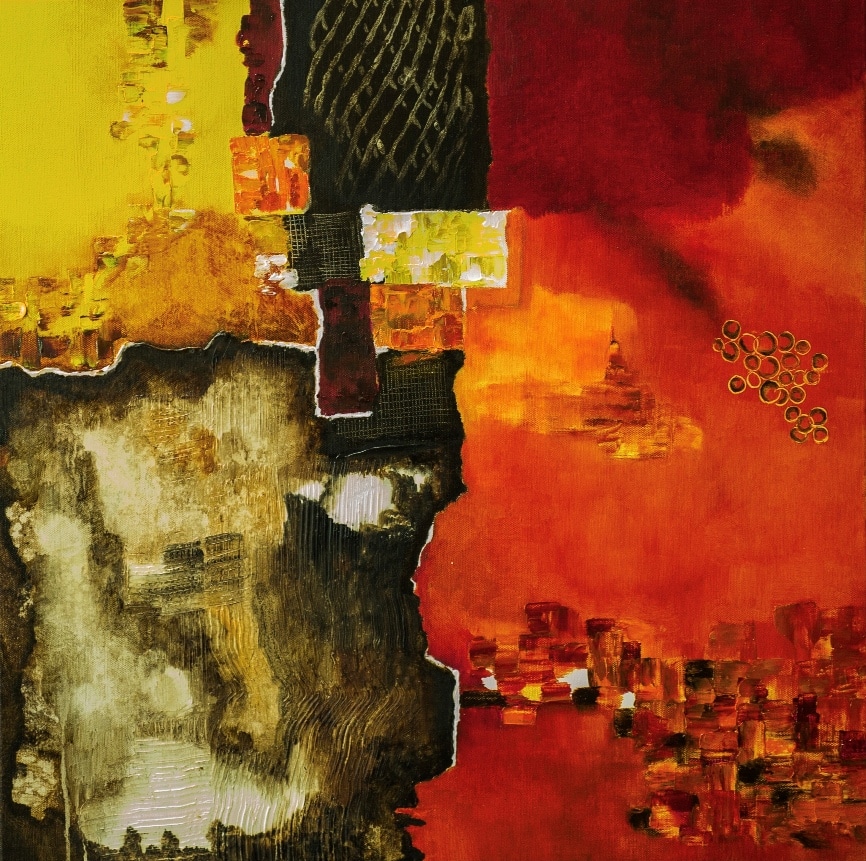 What is your dream project?
An art gallery-café and a studio for artists would be a dream come true.
Name three artists you'd like to be compared to.
I could never come up with a list like that.
Favourite or most inspirational place ?
Santorini ! It is just so magical being there. The ocean, the hills, the colors, sunsets. Everything about it.
What's the best piece of advice you've been given?
Follow your own path.
Professionally, what's your goal?
My aspiration for 2021 is to have a solo exhibition in my favourite city and to mentor and teach more kids to find their creative expression.
Future plans?
Paint till the day I cannot anymore.