Growing up in rural Australia, Marty Kindleysides did a four year chef apprenticeship with his brother who was a chef.  From there he worked in fine dining restaurants in Sydney and made the transition into 5 star hotels, he had the opportunity to travel and do a guest chef appearance in Kobe, Japan and this is where he realized that travelling and discovery was what he wanted to pursue. After that he worked in well-known resorts in Queensland, Australia and then moved over to Western Australia. Hungry for more travel and knowledge Chef Marty took up a position at a well-known 5 star hotel in Seoul, Korea. He then moved onto to work for the same brand in Cebu, Philippines and moved back into Seoul, where he also consulted on an opening in Fukuoka, Japan, before switching to another 5 star hotel in Gangnam, Seoul. The talented chef also took on the role as Vice President of Les Toques Blanches which incorporates networking, promoting industry standards and improving thorough training as some of it's main roles.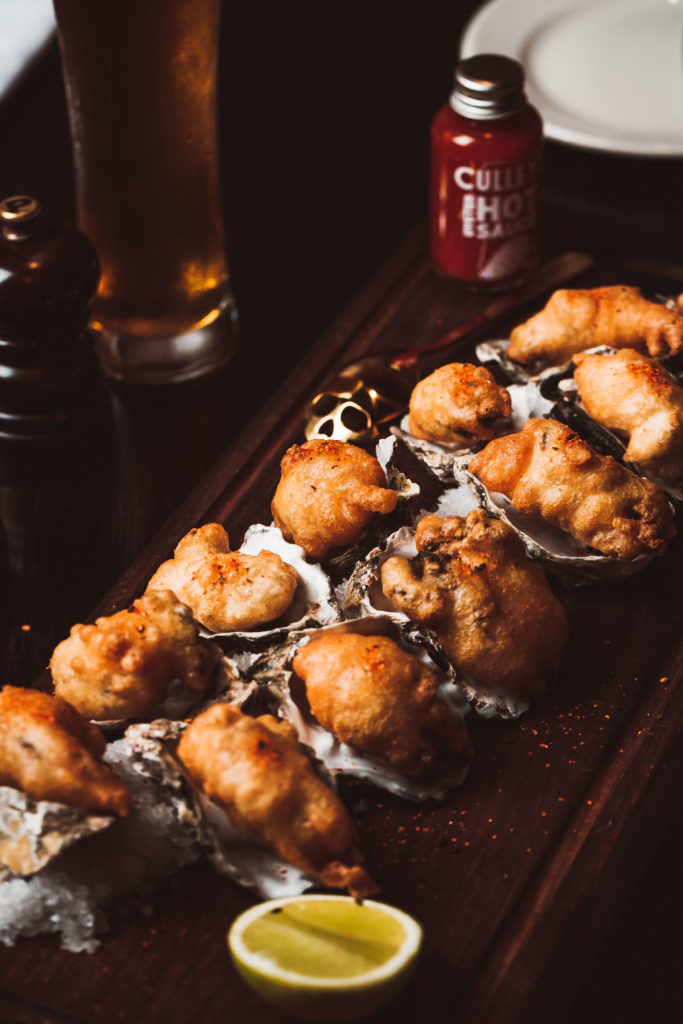 Spending more than three years in South Korea, Chef Marty then decided to move to Bangalore, India as the Executive Chef at the Sheraton Grand Hotel, where he was responsible for 4 well-known restaurants (including one on the top of Bangalore World Trade Centre), banqueting and out catering. From there he was selected by the VP of Luxury Hotels (South Asia) to become the first Director of Culinary at the St Regis Mumbai. From Mumbai he moved into the position of Executive Chef of Anantara Bophut Koh Samui, Thailand, where he oversaw culinary operations and played a key role in the pre-opening of Avani Resort Koh Samui. New Zealand beckoned after this. Marty is currently the Executive Chef of Signature Restaurants at SkyCity Auckland, where he oversees nine outlets including four restaurants that have been acknowledged with Cuisine Hats and other prestigious awards.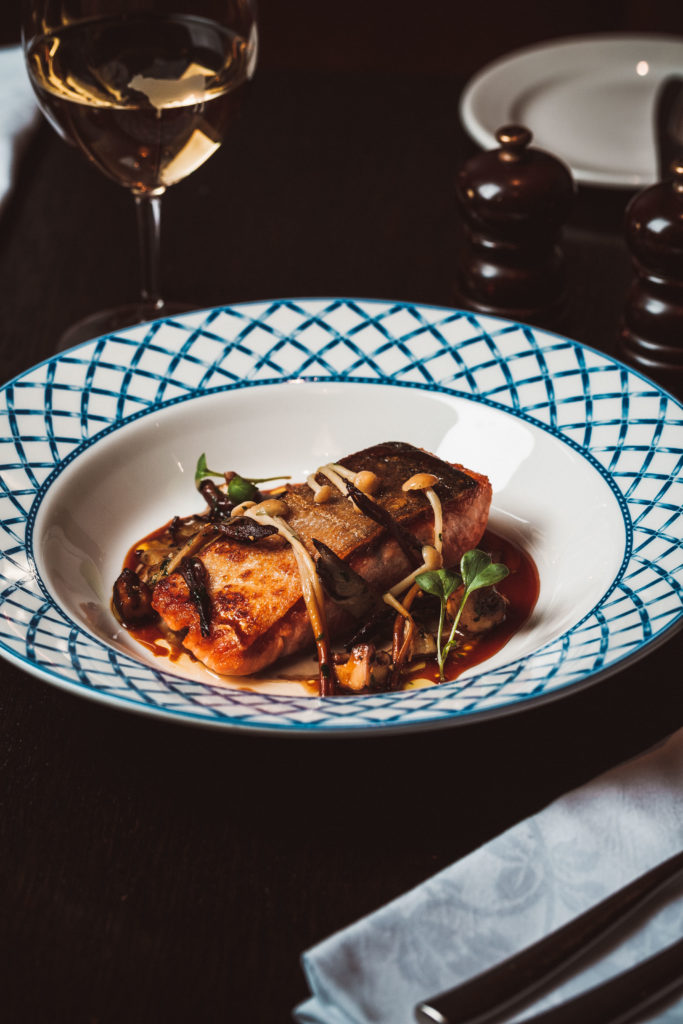 How would you describe your cooking style and the philosophy behind it?
My cooking style is very diverse. I started the whole process in a very traditional French way, but working and living in, North, South and South East Asia I have learnt a lot of new techniques and flavour profiles. Whilst tradition is something I still use today; I like to add certain elements from different cuisines to make them my own. I still believe in not over complicating a dish and letting fresh quality ingredients speak for themselves
You've been in the industry for quite some time. Would you have done anything differently when first starting out?
I started at the tender age of 16 and did a 4-year chef apprenticeship under the watchful eye of my brother. It was not the easiest, I remember him telling me "I have to be harder on you then the rest of the team, as I don't want to be seen to be favouring you". Boy, he was not wrong. I remember having some difficult days and heated exchanges with him, to the point where I looked at leaving the industry and opting to go and study something else. I chose not to walk away and have never looked back. I'm glad I did, as being a chef has taken me to places, I would never have imagined.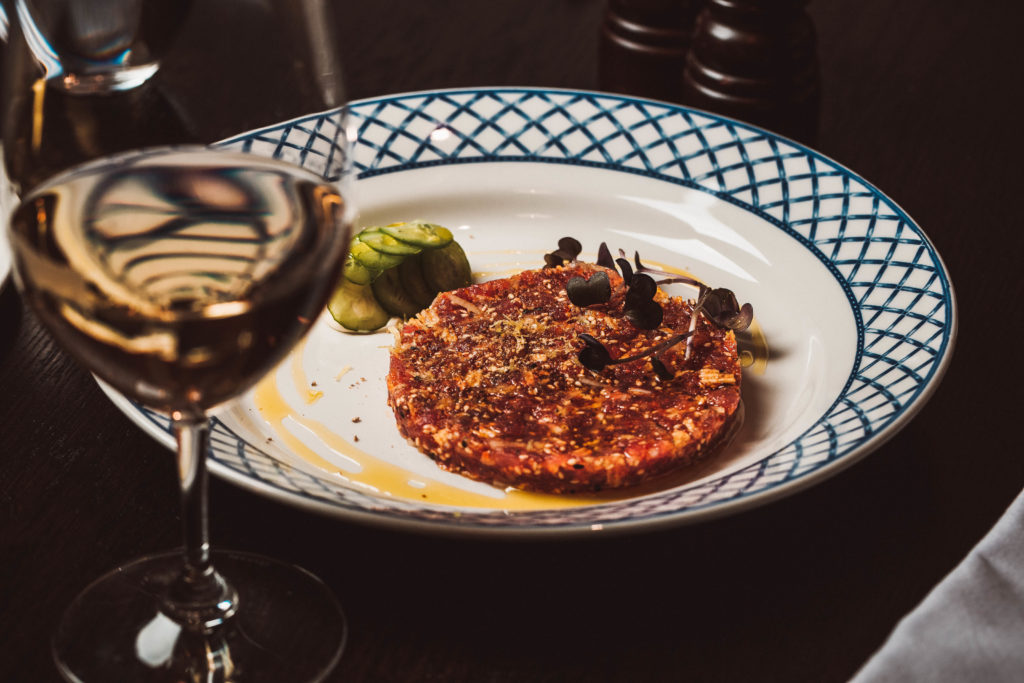 You've cooked in some really intimidating kitchens. Was there anything you did to build your confidence and ensure you always maintained the drive?
You realize at an early stage of your hospitality career, that it is very intense environment, but also very rewarding. Cooking from the heart can be quite intimidating, especially when you receive negative feedback. I used to take feedback very personally but learnt to embrace and accept it. You are not going to get everything right all the time, it is better to accept failures, rework and improve; then to storm blindly ahead thinking you are perfect.
I also believe that having a different interest outside of work helps balance things a lot better. I like to paint and find that art keeps me grounded and allows me a way to express myself away from the busyness of work. It gives me time to self-reflect and relax.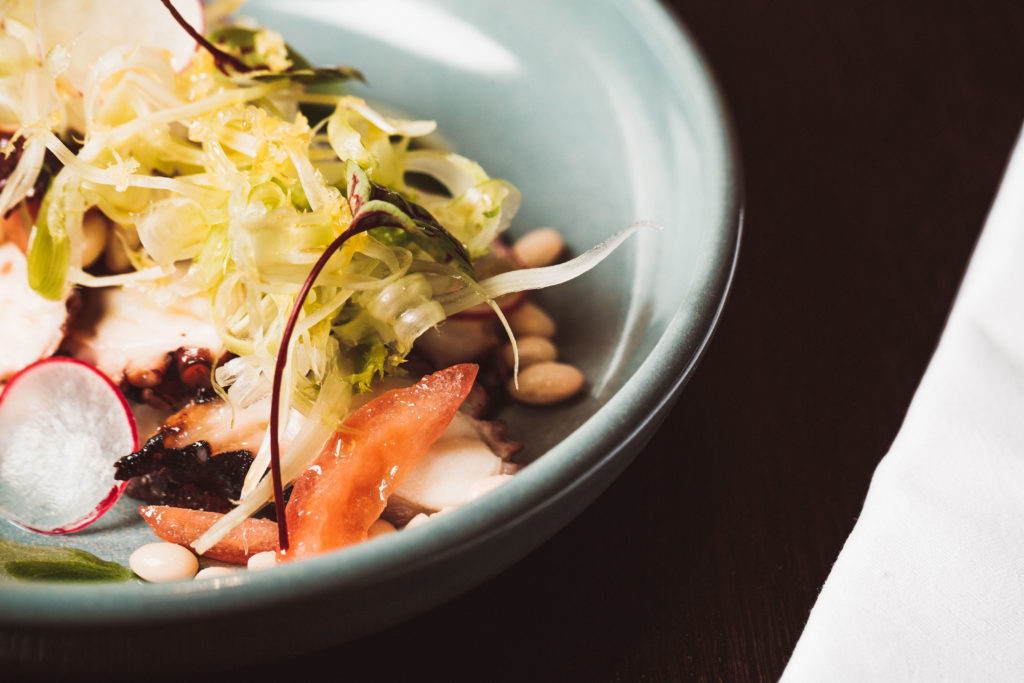 Which is the dish you've created that you are most proud of and why?
I had an amazing opportunity in 2007 to travel to Kobe, Japan and do a guest chef appearance at a 5-star hotel there. I had to prepare a 10 course VIP dinner. I managed to get some ingredients imported from where I grew up including Murray Cod and Yabbies (freshwater crustacean). I created a dish from these that spoke from my heart and from my homeland. I grilled the Cod over charcoal, and I made a Yabbie and Fresh Baby Pea Sauce. It was very well received by the Japanese guests, and the ingredients had a story I was proud of sharing and explaining.
What are the most important considerations when crafting your menu?
I like to source the best local ingredients, where possible. Seasonality is a huge thing for me, and I like to use the freshest seasonal produce.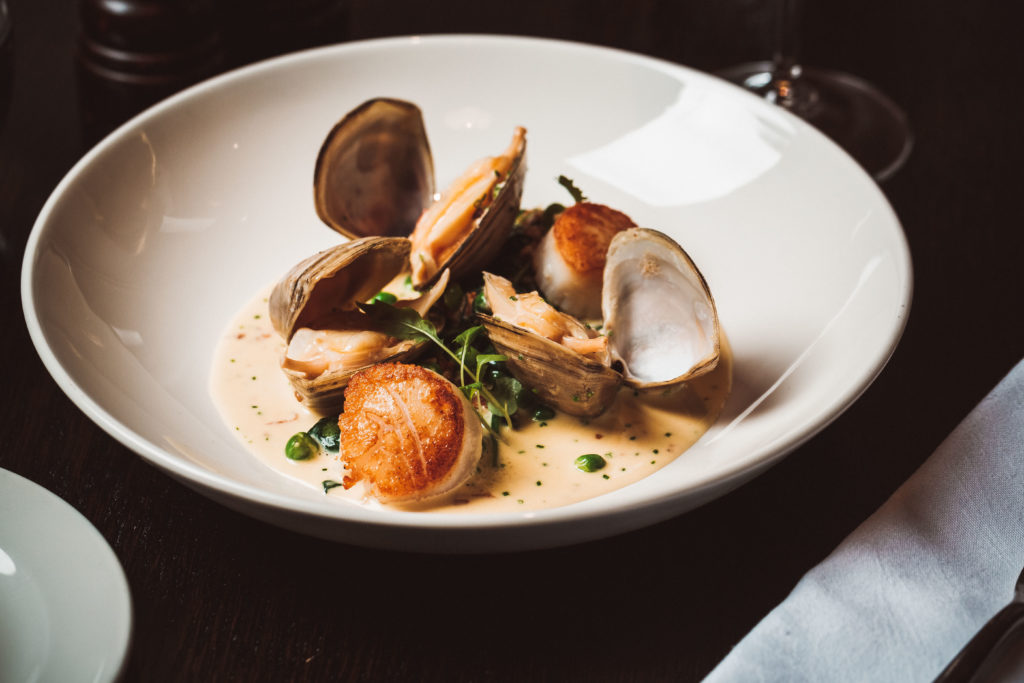 What is your favourite dish to cook at home?
Having lived and travelled in Asia for a long time, my diet at home consists of a lot of rice. I like comforting dishes from the places I have travelled; from it being curries and daal from India or Thai coconut curries. I really love spicy food, so I like to make it hot! My wife and I share a lot of the cooking duties and prepare dinner together. Saet Byul is from Korea, so we like to cook and prepare a lot of Korean food as well.
Which is your favourite ingredient while cooking?
I really like using fish when I cook. There are so many fish types, and everyone has a different texture, taste or cooking point. There is nothing more rewarding then breaking down the freshest of fishes and turning it into something special.
What inspired you to become a chef?
I grew up in rural Australia, having a close connection to the land and the food that grew there, it was always logical for me to find a place in the food industry. My mother and grandmother were extremely good cooks. I remember helping to do chores in the kitchen, running in the morning to get fresh eggs. My mother worked in the hospitality industry, so I always got the chance to see the behind the scenes. I remember seeing the hustle and bustle of the kitchens and chefs clambering and pushing out food on a busy service. I wanted to be a part of that buzz and excitement.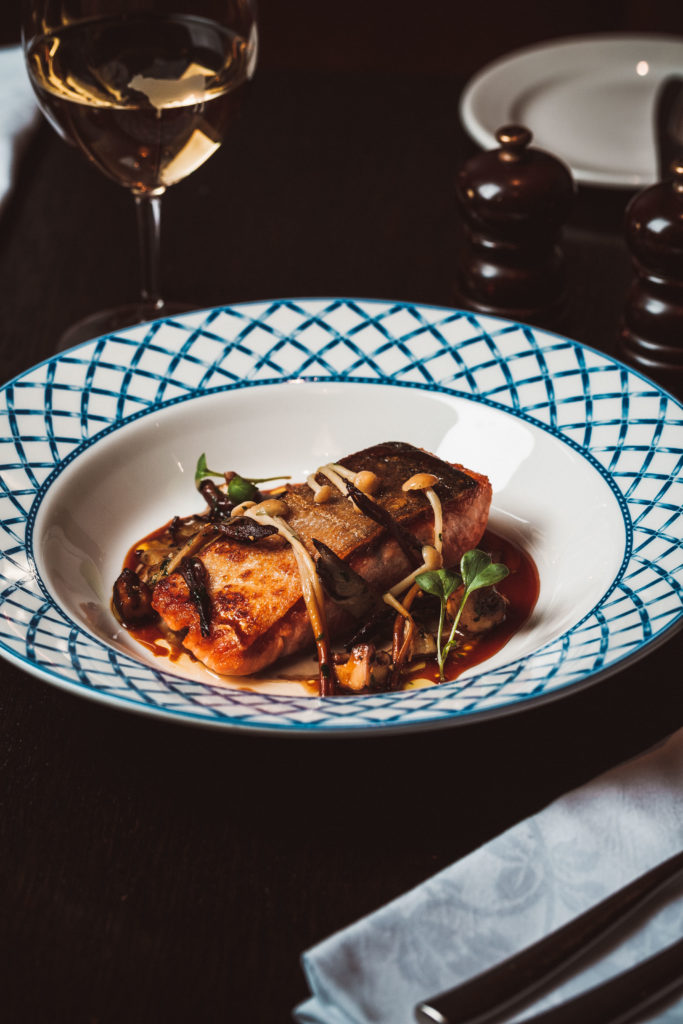 What's your restaurant's signature dish?
Currently I am overseeing signature restaurants at SkyCity, Auckland. I have 9 outlets in my portfolio with a few New Zealand celebrity chefs attached to some of them. We have just opened The Grill restaurant after the New Zealand Covid-19 lockdown. I have put on the menu a tuna tartare with fried shallots, white sesame, pickled cucumber and crème fraiche.
How can restaurants/ hotels/ chefs communicate the approach of innovative sustainable plant-based food/ food chains to others?
We need to be truthful and believe in the story we are telling, there is no use talking about change, cause and effect, if all we are doing is having a conversation. Real change needs to happen on menus with chefs believing in what they are serving, not just following a trend.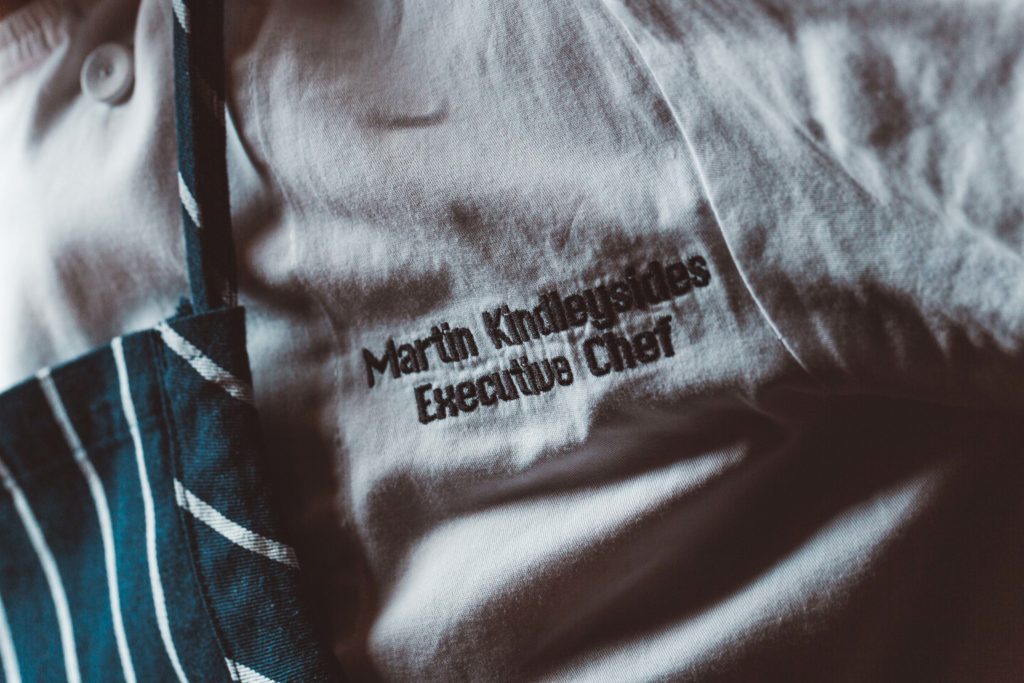 Have you ever worked with meat substitutes? If yes, what are the pros and cons.
No, I have not worked with meat substitutes. I often wonder why there are substitutes. I would rather grill a portobello mushroom and smother it in garlic butter, before attempting to cook a processed vegetable that tries to resemble the taste and texture of meat.
Hiring and retaining talent is one of the biggest challenges in any industry, but most especially in hospitality. How do you speak to your staff about career growth and progression?
Great talent will always move on, and I think that it is our responsibility to the hospitality industry to train them well and ensure that we have invested what we could to give them the success to grow. I was very fortunate to have a lot of great mentors through my career. I try and emulate on what I was trained, mentored and coached on. If you see a weakness in someone, you should identify it and work on it until it becomes a strength. Some of the younger chefs coming through the ranks these days, want to have the highest position in the shortest amount of time. They need to have the patience and determination to ensure their careers are a long burn, not a short burn. There is no point reaching the top of your career, when you do not have the business acumen or managerial skills to cope. I have seen the most talented chefs grow too fast, too quickly and then fail; as they do not have the required skills to cope with financials or how to manage people under them.