Luise Eru was born in 1998 in Belo Horizonte, Brazil. Eru began to explore digital art in 2019, when he created his first digital collages. Since then his artistic career took off very quickly. Eru already exhibited his work in various international venues, including at Doncaster Art Fair (England), the Other Art Fair (Chicago), AP Global (New York), Areanoir (London), White Paper Magazine online exhibition (Spain) and Derfner Judaica Museum in the Bronx, New York. "I romanticize moments in life, personal discoveries that shape my personality and how they travel in images which I create in my own way,"he says.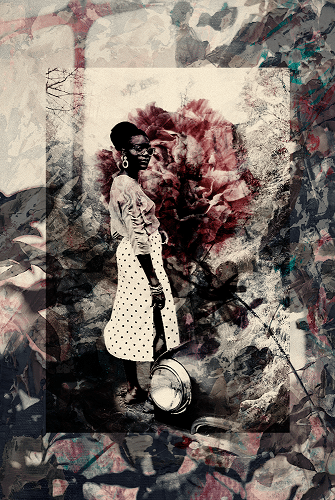 All his work is produced digitally. Eru first started working digitally because of the lack of resources to buy art materials. He needed an avenue to express his creativity and feelings. According to the artist, they come from a necessity of more freedom and beauty in the world. The abstract part of his work is composed with figurative elements transformed into dream-like images.
"I am fighting for everything that has already been denied to me, just because I did not have the same opportunities as other younger people – who now can choose to become artists, without challenging their survival". Eru creates an aesthetic narrative that contains something personal not just for him, but also for the viewer. His recent works depict mostly the political and social reality of black people – like him.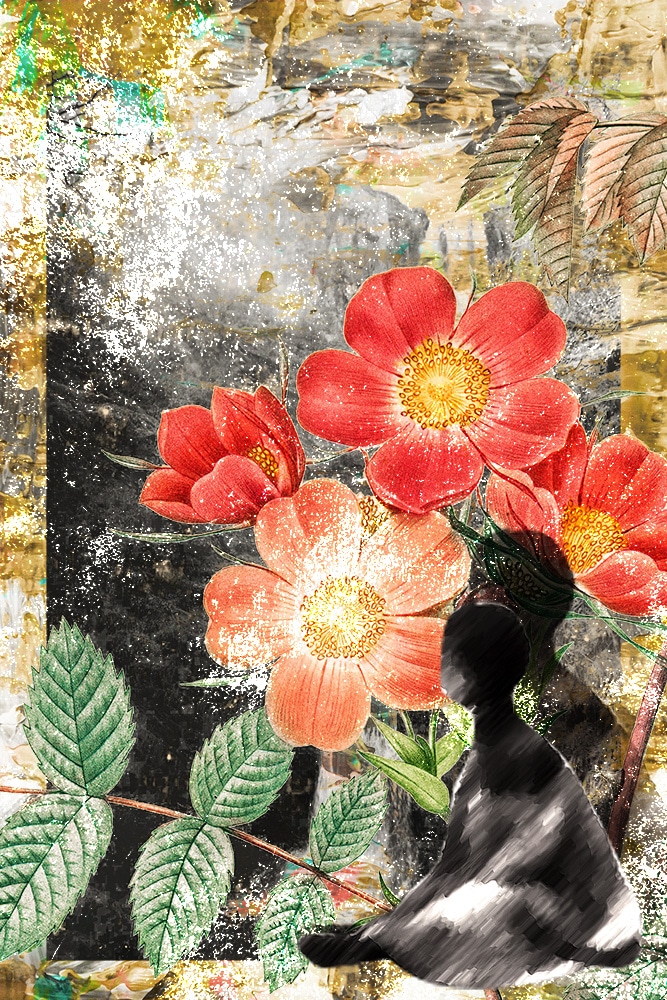 What's your artistic background?
My art is inspired by my life and by Brazilian society, mostly Afro descendants.  Expressing the various situations that happen in everyday life – not only in my life, but for all black Brazilians. I don't have an academic background. I studied publicity and advertising in college, but I didn't graduate. I am a self-taught artist.  I have learned how to use all the digital tools by myself.
What's integral to the work of an artist?
Sensitivity and empathy to be able to create stories as a way to translate what we feel when we see something, a quotidian scene and to connect with someone else. Having a goal to calm our existential and emotional anxieties.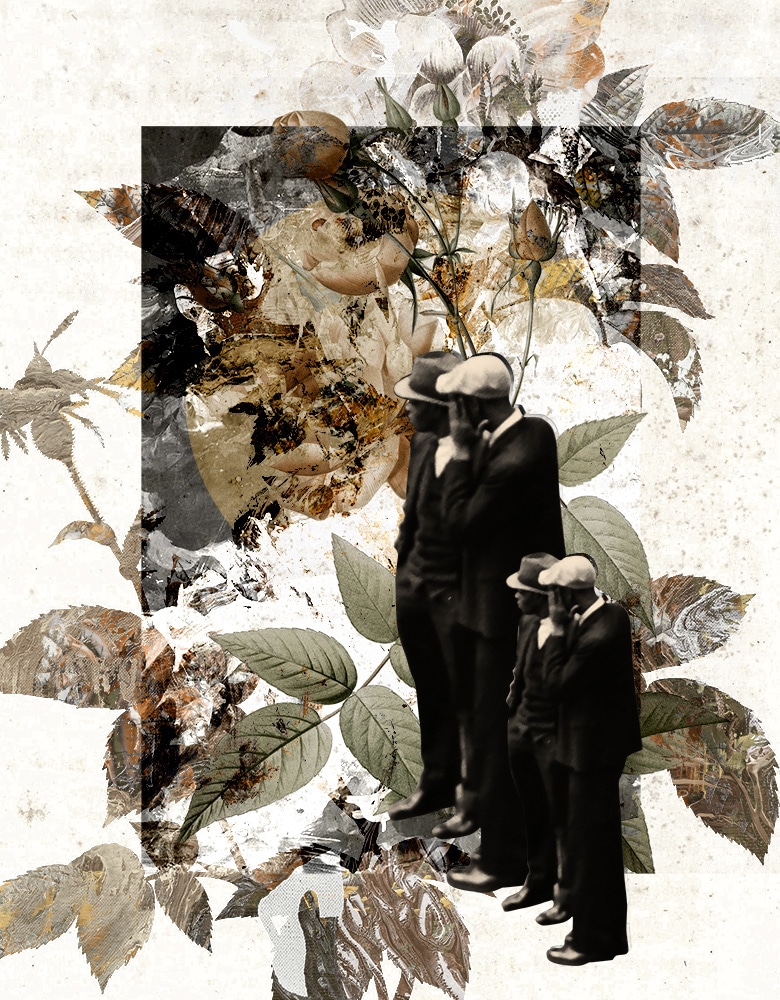 What role does the artist have in society?
The whole of an artist is to create art as a megaphone of our soul. The soul that screams to those who judge us and to reach those who are listening to us. Resisting beautifully and attractively with art to question everything that is thrown at us, regardless of our social status, background or where we were born.
What art do you most identify with?
I mostly identify with artists that are very personal in their creations.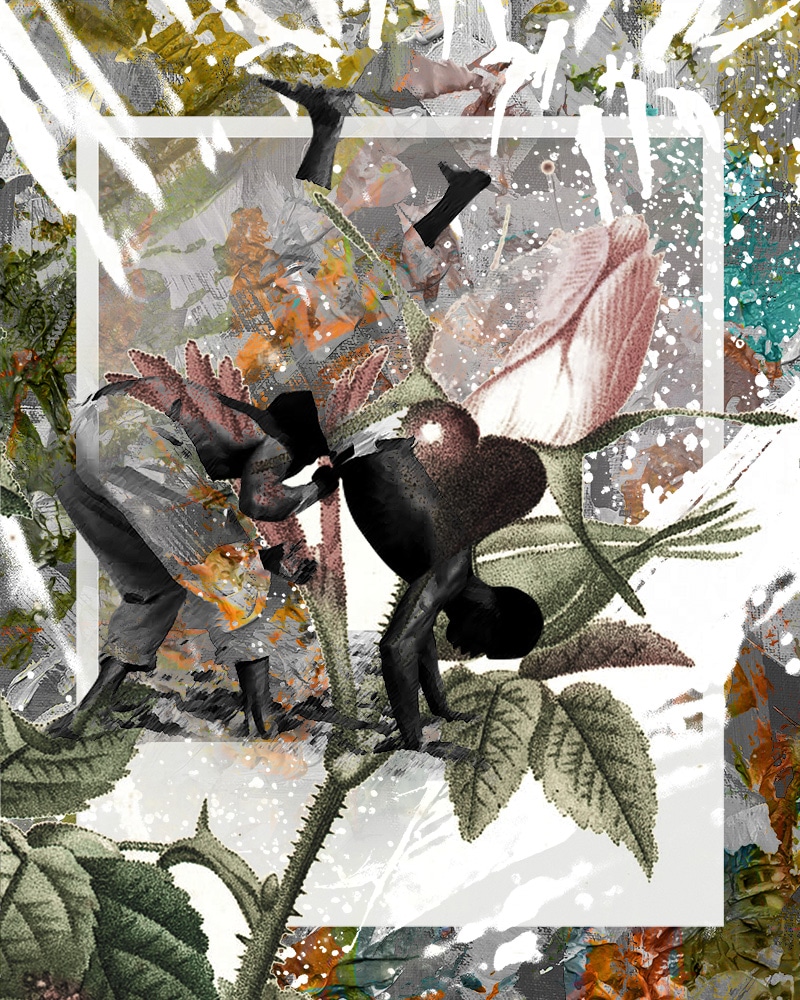 What themes do you pursue?
Black culture, umbanda and politics.
What's your favorite art work?
I don't have one favorite work… I have many.
Describe a real-life situation that inspired you?
The artwork Perils Past was inspired by a real-life situation I recently went through.  I went to the bank with my grandmother – she is illiterate.  Purposely I went very well dressed because in Brazil there is a lot of prejudice.  All banks have a metal detector at the door.  The only things I had in my pockets were my ID and my phone.  I was stopped at the metal detector three times with empty pockets. The white guy who came right after me was not stopped, not asked to take his stuff out of his pockets or even his watch from his wrist.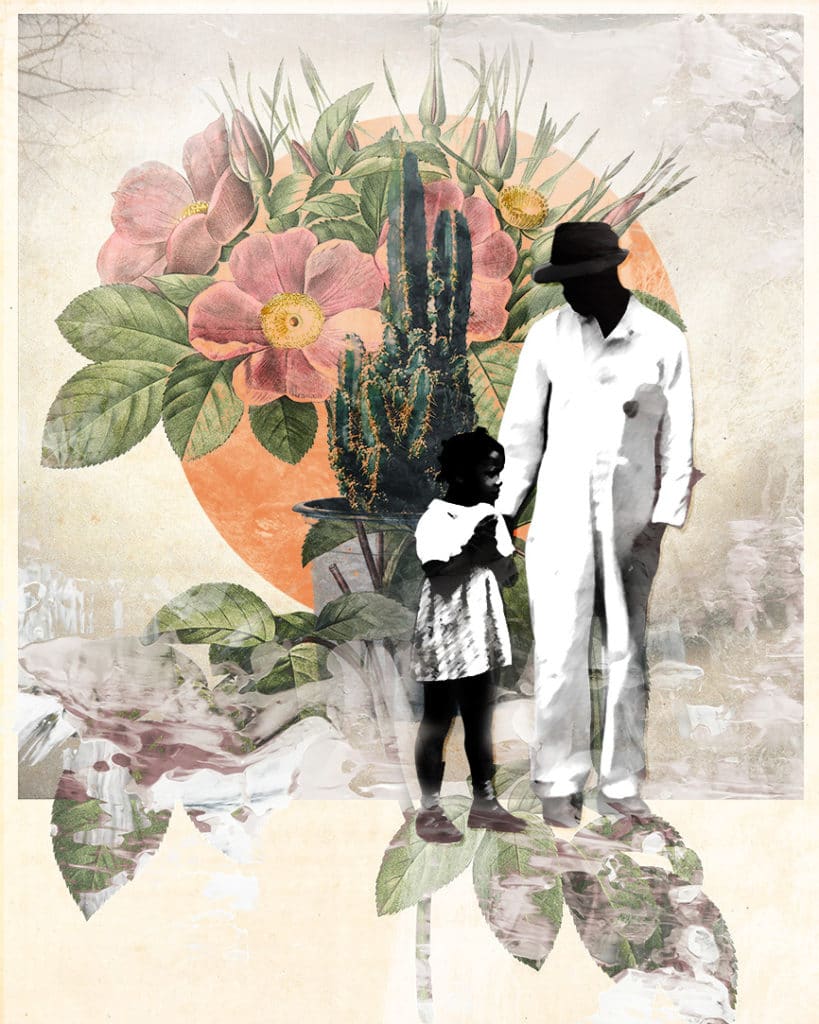 What jobs have you done other than being an artist?
My first job was as an intern at the Attorney General Office of Brazil when I was still in high school. After I went to college I was an intern at an advertising agency for two years.  Then I was an intern at Volkswagen for a month before the pandemic started. And most recently I was a waiter at my brother's sushi place.
Why art?
Art is my freedom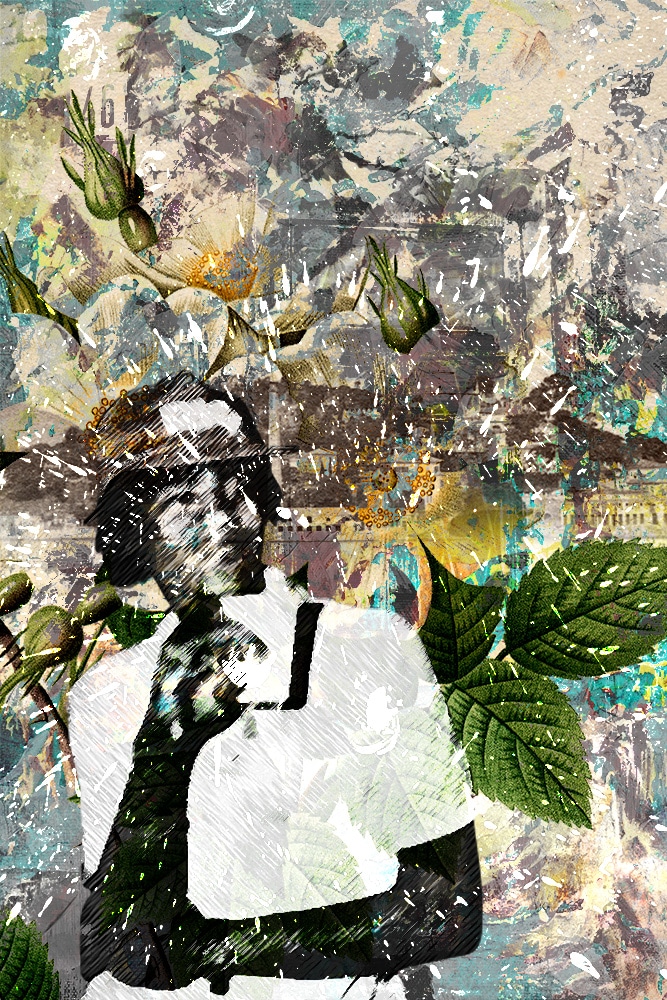 What is an artistic outlook on life?
Enjoy life fully with all it's emotions and fight for what makes you good or what you feel is necessary.
What memorable responses have you had to your work?
When I made my first public participation with 'Sarau Uai', I received lots of compliments and I met many interesting people.  Also, a special comment from a friend of mine from college, he told me "what you have in your hands is just too beautiful".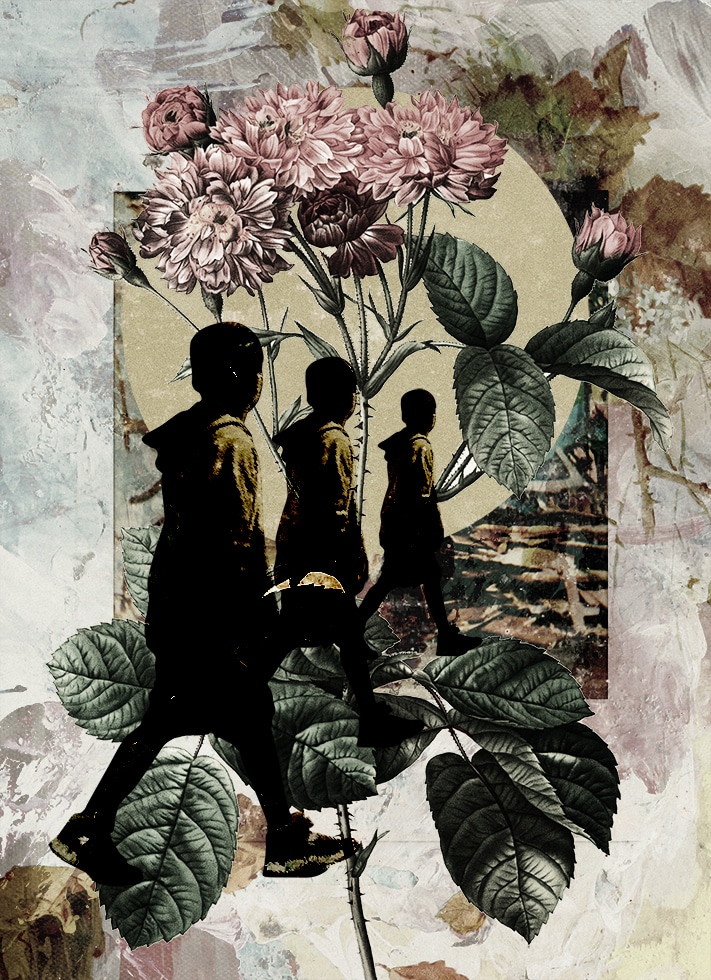 What food, drink, song inspires you?
Food is tropeiro beans with French fries and orange juice. Drink is pure gin or with orange and mint juice. Song, Marcelo D2 Amar's entire album.
Is the artistic life lonely? What do you do to counteract it?
Sometimes.  I try to escape this loneliness by connecting with my family, and I enjoy playing online games.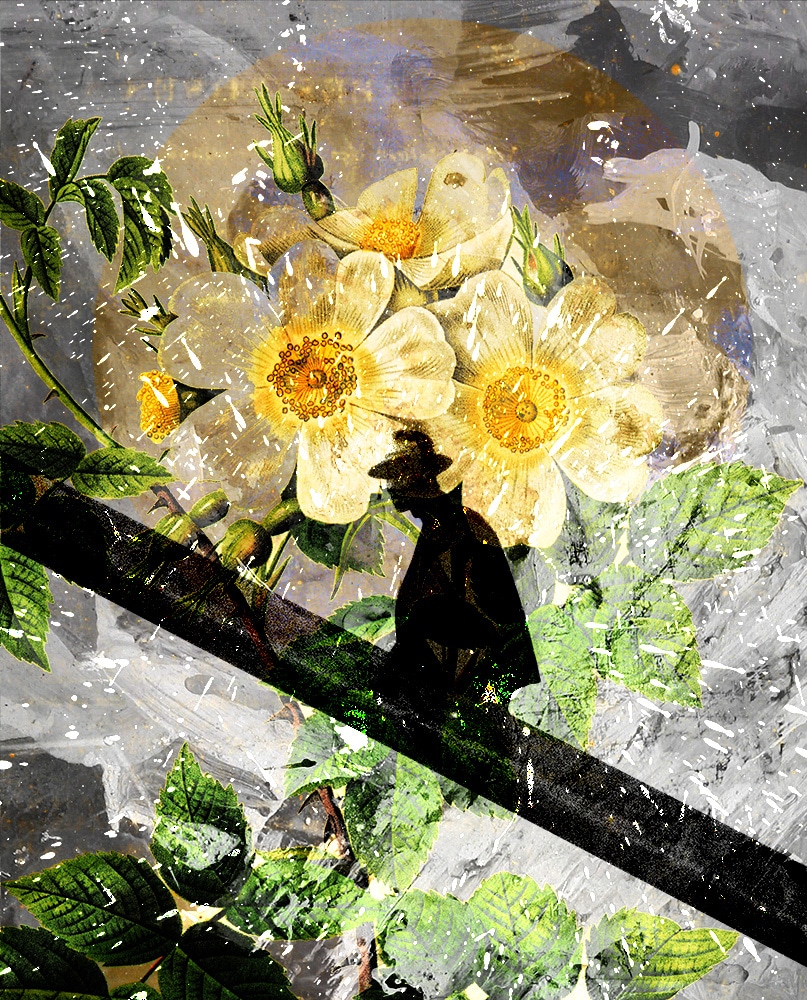 What do you dislike about the art world?
Some environments that make me uncomfortable just for being there.
What do you dislike about your work?
That some people are not ready for digital art yet.  They think it is easier to do it.  Every artwork, digital or not, is full of emotion and creativity.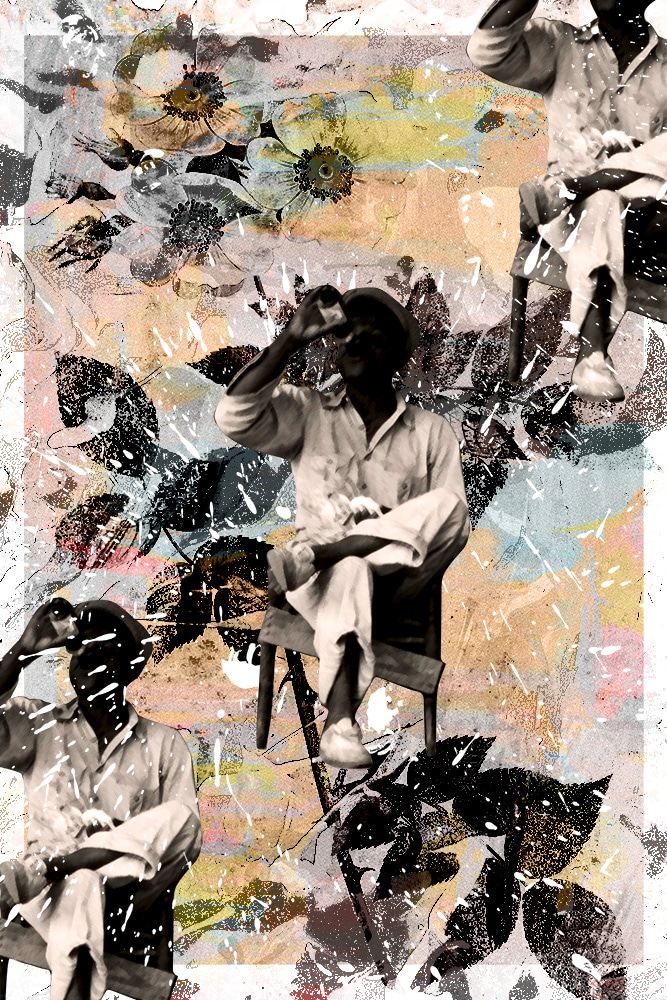 What do you like about your work?
The aesthetic aspect that when seen is impressive for being beautiful.
Should art be funded?
Yeah!
What role does arts funding have?
To support and dignify artists.  To offer artists the freedom to create. Moreover, to make art accessible to everyone.
What is your dream project?
My dream project is to have a solo exhibition with some 25 works that honor black people in their daily lives.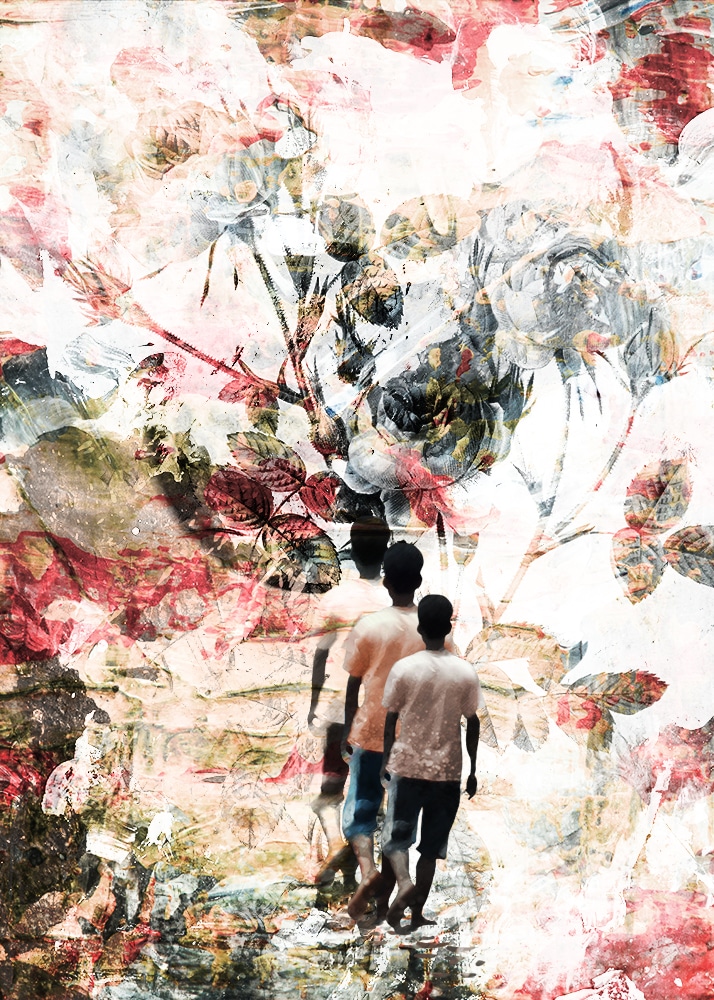 Name three artists you'd like to be compared to.
Jean-Michel Basquiat, 1993 August (Marcelo Moraes), Samuel de Saboia.
 Favourite or most inspirational place?
My mother/grandmother's house.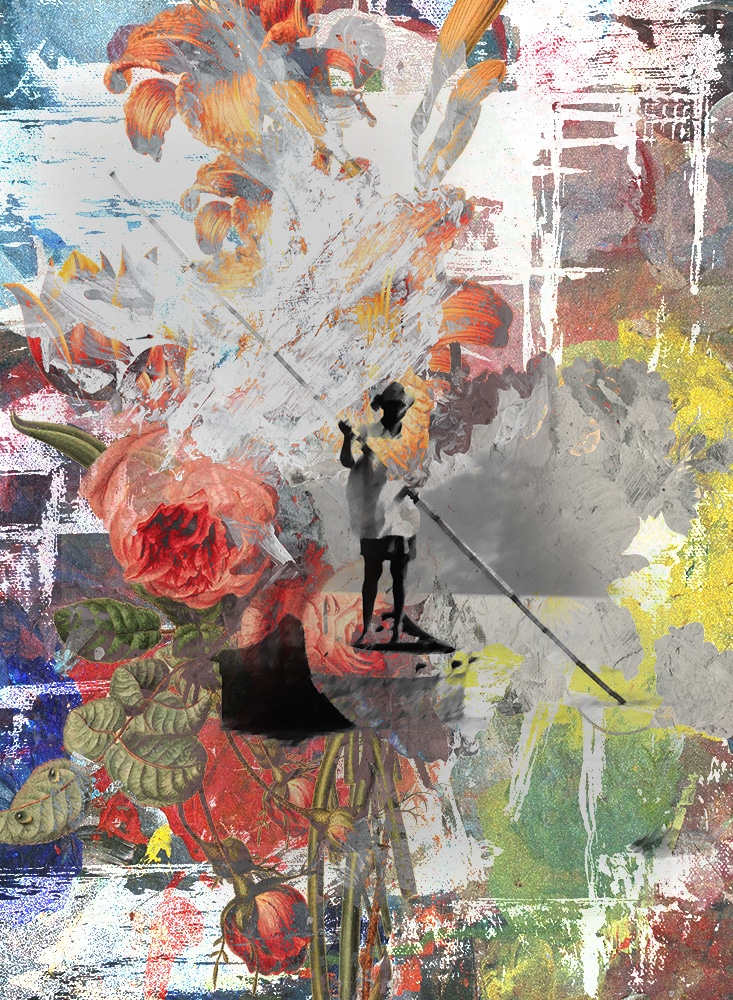 What's the best piece of advice you've been given?
To pursue my talent in art.
Professionally, what's your goal?
To be remembered and exhibited in some museum of black culture.
Future plans?
I do not know yet.