A gold medalist from the Sir J.J. School of Art, Mumbai, Kiyomi Talaulicar also attained an MFA degree in Painting at East Carolina University, North Carolina, where she was awarded the Gravely Foundation Scholarship and the Liquitex Excellence in Art Award. In 2001-02, she was awarded the Jerome Foundation / Women's Art Registry of Minnesota Scholarship. Kiyomi's participations include numerous national and international exhibitions. Her solo shows in India have been with Gallery Art Motif, Chemould Prescott Road and Gallery 7.  She has also participated in numerous curated exhibitions in India and overseas. Kiyomi was invited by Seher India, in collaboration with Rajasthan Tourism to partake in the International Art Camp for Gandhi Utsav in Jaipur, Rajasthan, 2019, and by Seher India in collaboration with The Ministry of External Affairs, Government of India, to the first ASEAN-India Artists'Camp in Udaipur, Rajasthan, 2017.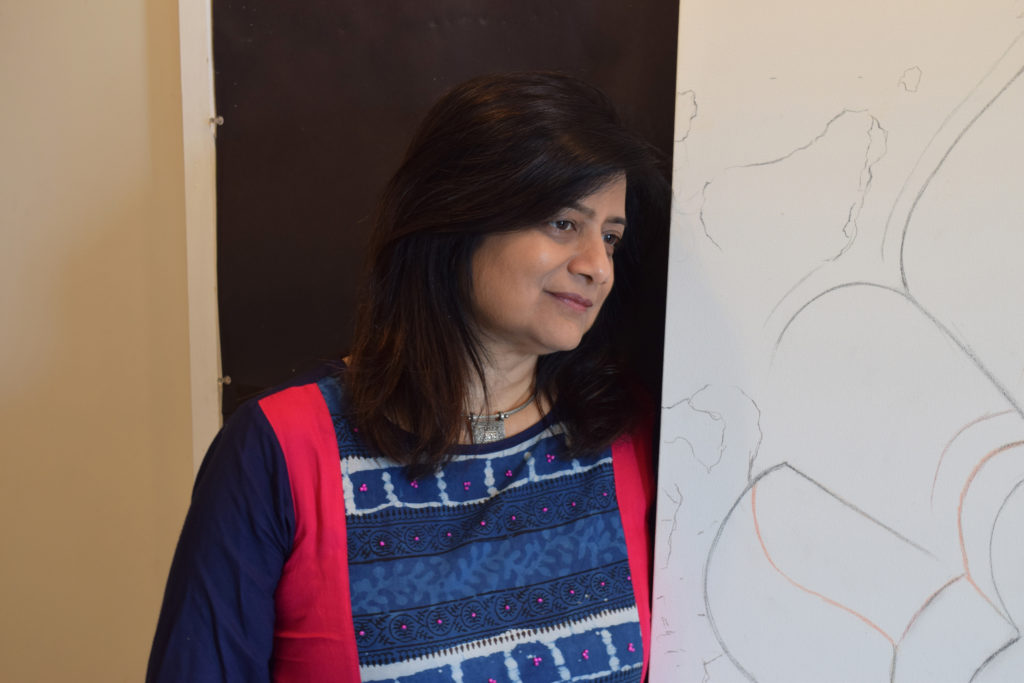 What's integral to the work of an artist?
A willingness to search deep within and be sincerely true to oneself, a willingness to take risks and push one's own boundaries, an openness towards all that is around, seen and unseen..
What role does the artist have in society?
Artists help reflect life itself in all it's myriad aspects, through a multitude of ways and forms to society, as well as inspire society to reflect on life too.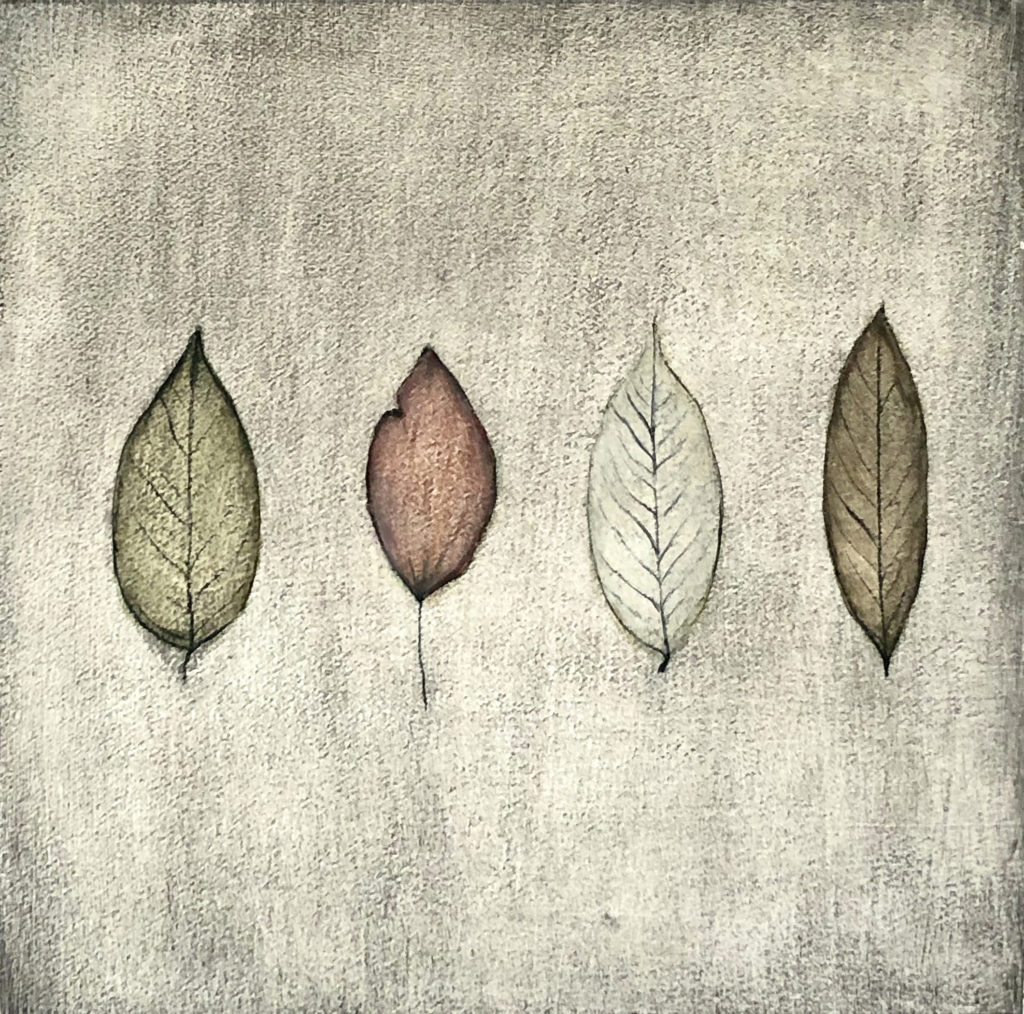 What art do you most identify with?
I identify with and enjoy several different forms of art, as each one of them tells a different story and is unique in it's own way.
What themes do you pursue?
Art is a journey that brings me each time, to affirm eager reverence towards life as a singular vision despite it's varied nature. The main stream of thought behind my work is about searching for lyricism…and embracing life. It is also about wanting to see the beauty of life in any given situation.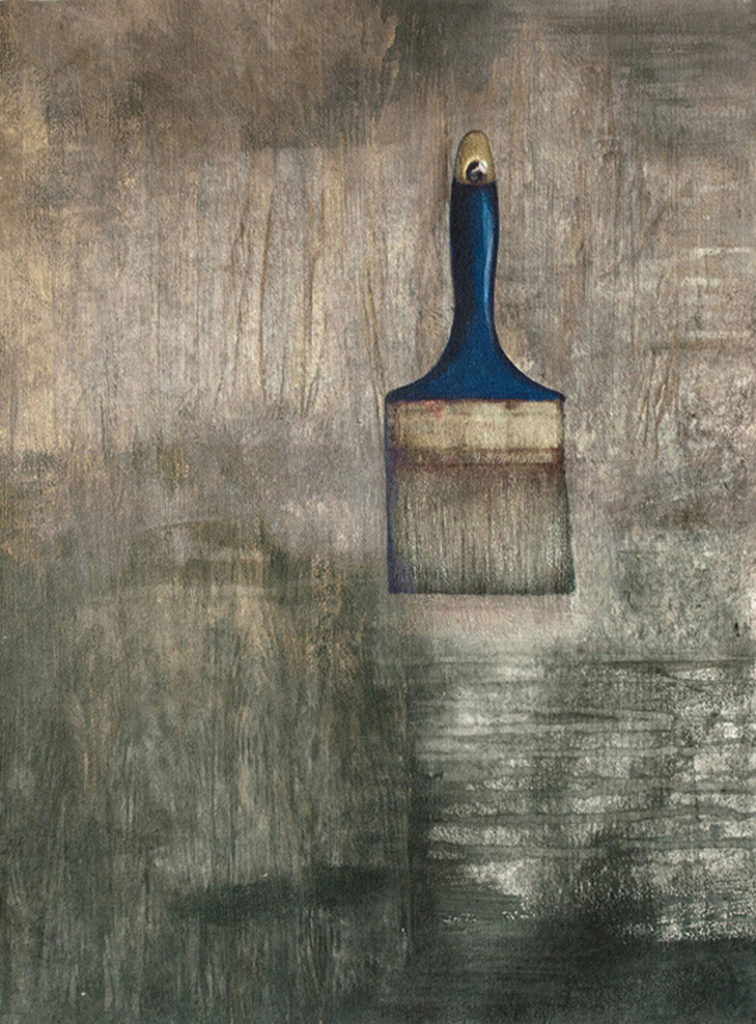 What's your favourite art work?
I have too many favourites… a few that come immediately to mind are…'Man Walking' by Nathan Oliviera,  'The Kiss' by Gustav Klimt,   'My Mother' by Abanindranath Tagore, 'Still Life (1956)' by Giorgio Morandi,   'Pieta' by Auguste Rodin, 'Existence' by Prabhakar Barwe, 'Home Is a Foreign Place' by Zarina Hashmi…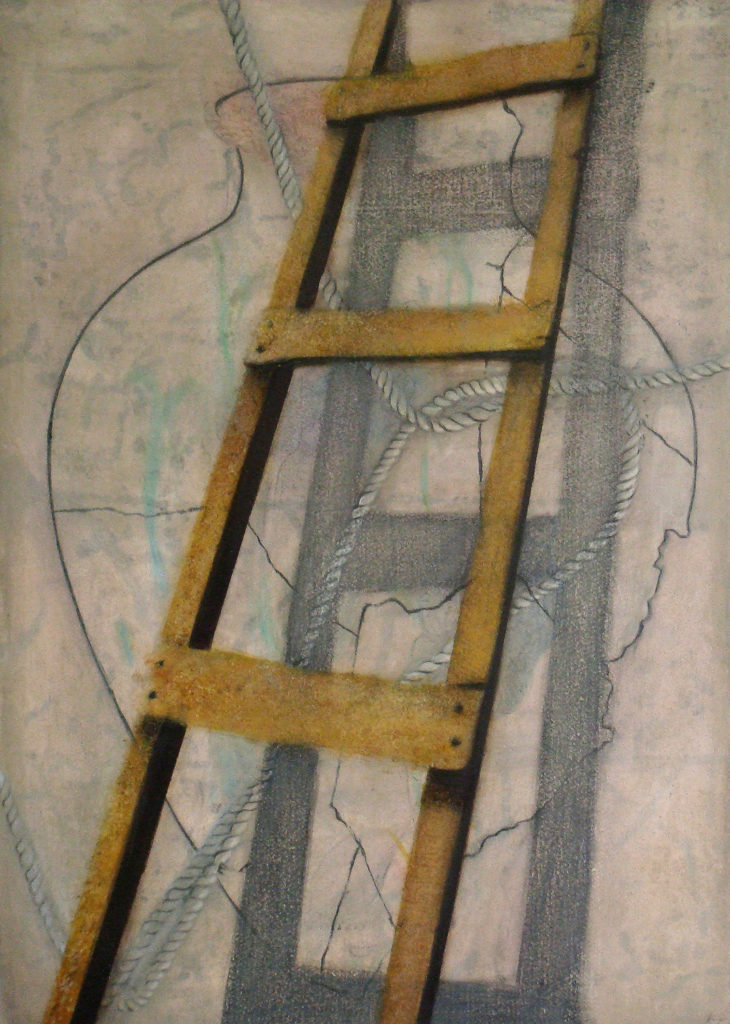 Describe a real-life situation that inspired you?
I remember years ago when I had initially moved to the US and was visiting New York, I happened to go by the Whitney Museum which had a show on at the time by Richard Diebenkorn. Though new to his work, how I immediately loved the feel of his abstractions… his paintings on cigar box lids in particular were just mesmerizing… The sheer joy of seeing his work and relating to it so naturally was indeed very inspiring…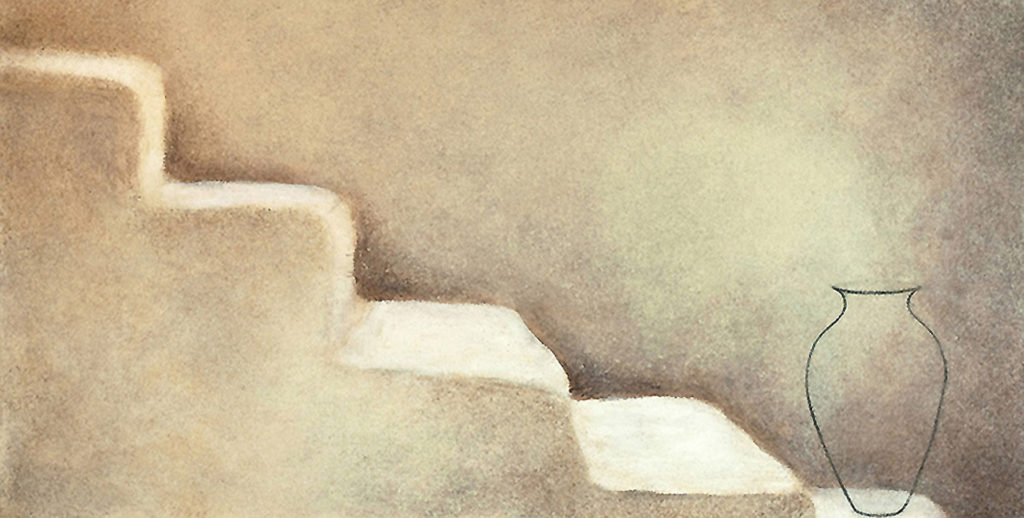 What jobs have you done other than being an artist?
Besides being a daughter, a wife, a homemaker and a mother of a beautiful daughter, I taught color and design for a few months to undergraduates while pursuing my Master's Degree. I volunteered for a while at The Indianapolis Museum of Art – Columbus Gallery and also worked for a couple of years at a frame shop in Columbus, the kind owners of which used to generously provide me with materials and facilities for framing my own artworks too! I also participated in the Art Adventure Programme at the Minneapolis Institute of Art, where trained volunteers brought various visual artworks from the Museum to young students at schools, encouraging creativity and global awareness. I feel truly very fortunate to have been involved in the arts and working as an artist both in the USA and in India since many years.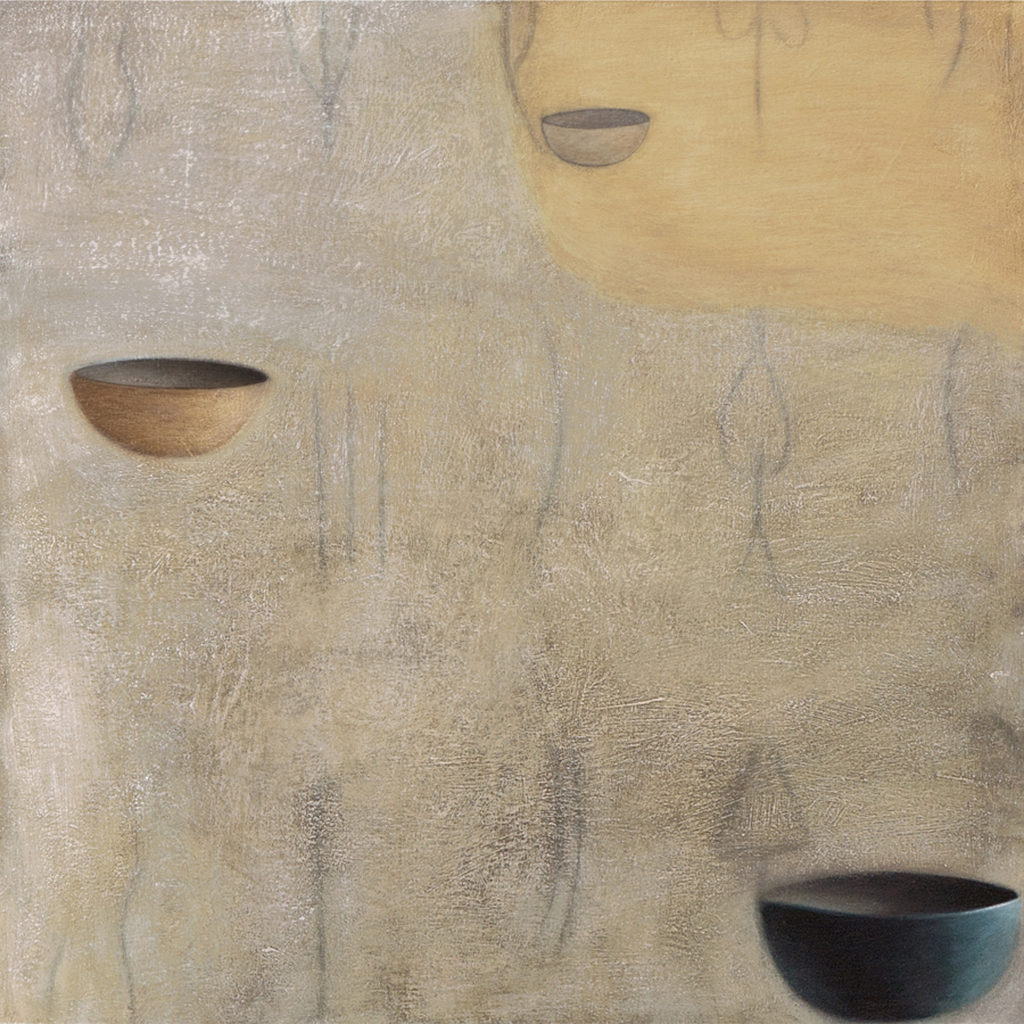 Why art?
Art is what gave me a quiet and joyful feeling inside of 'belonging', right from childhood…I was always the happiest when in art class since early days at school..  Art felt like breathing to me… and I was very blessed indeed to have had parents who proudly supported and encouraged my calling.
What memorable responses have you had to your work?
I am truly very grateful for the many thoughtful and encouraging responses from various people that I have received, who have appreciated my work in a very personal way over the years. I have had people sit quietly facing a particular work sometimes during a show, without hardly any conversation with me before or after. I have also had people go very close to a work and want to actually feel the surface of the work…or ask me questions openly in various languages about my work, which I have loved.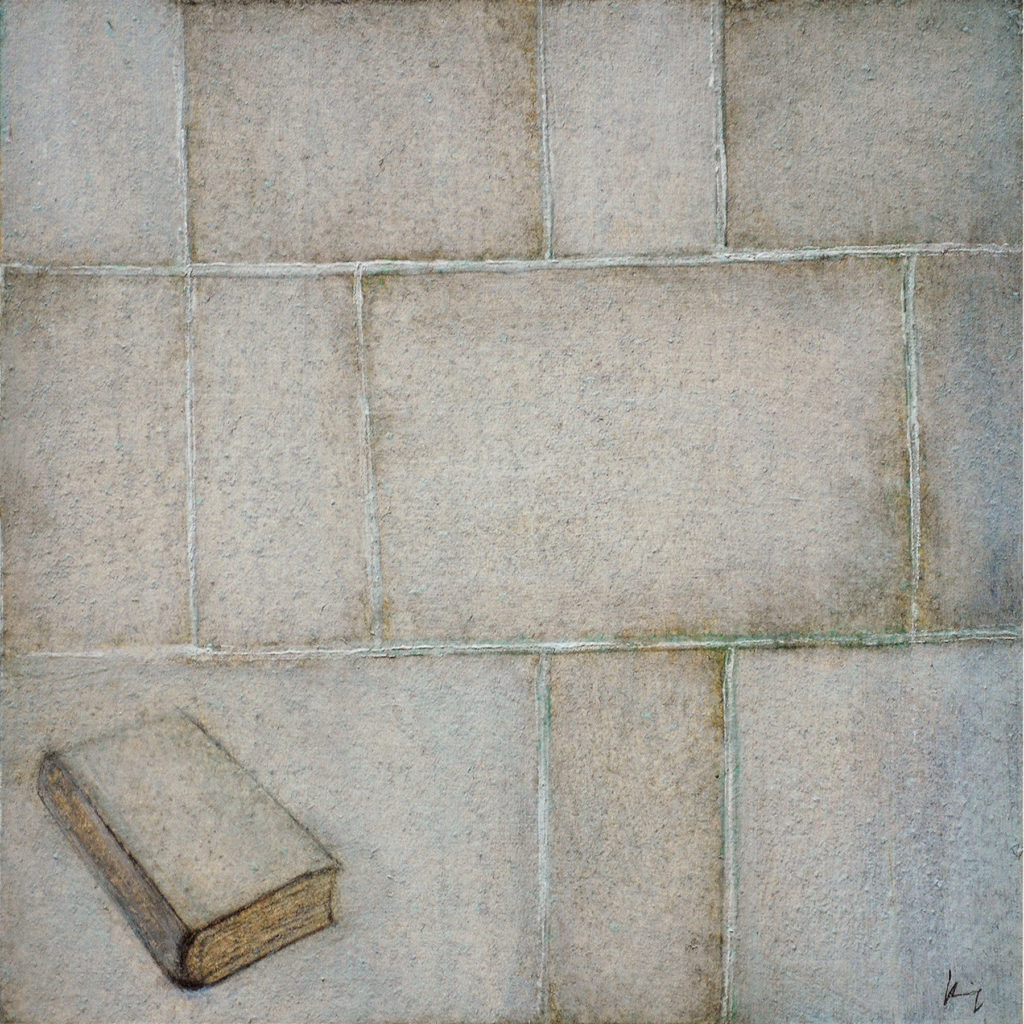 One of the most touching experiences I had was exactly 12 years ago, in 2008, when I had major solo show that had opened in Mumbai just 5 days, and terrorists struck on 26/11… That horrific tragedy and trauma, no one will ever forget… The gallery and show was naturally shut down for over a week. On the very first day when it reopened, a few visitors to my surprise, slowly started streaming in, one of whom was a lady who broke down and cried in minutes as she looked at my work, asked if she could hug me and then told me how peaceful it felt to be in the gallery surrounded by my work, after experiencing the horror of what had taken place outside.. She thanked me and pleaded with me to never change and always keep painting and spreading a feeling of peace, hope and tranquility for people, the way that my work had evoked for her. She sat quietly gazing at the works for a long time after. I was so touched and felt immensely grateful…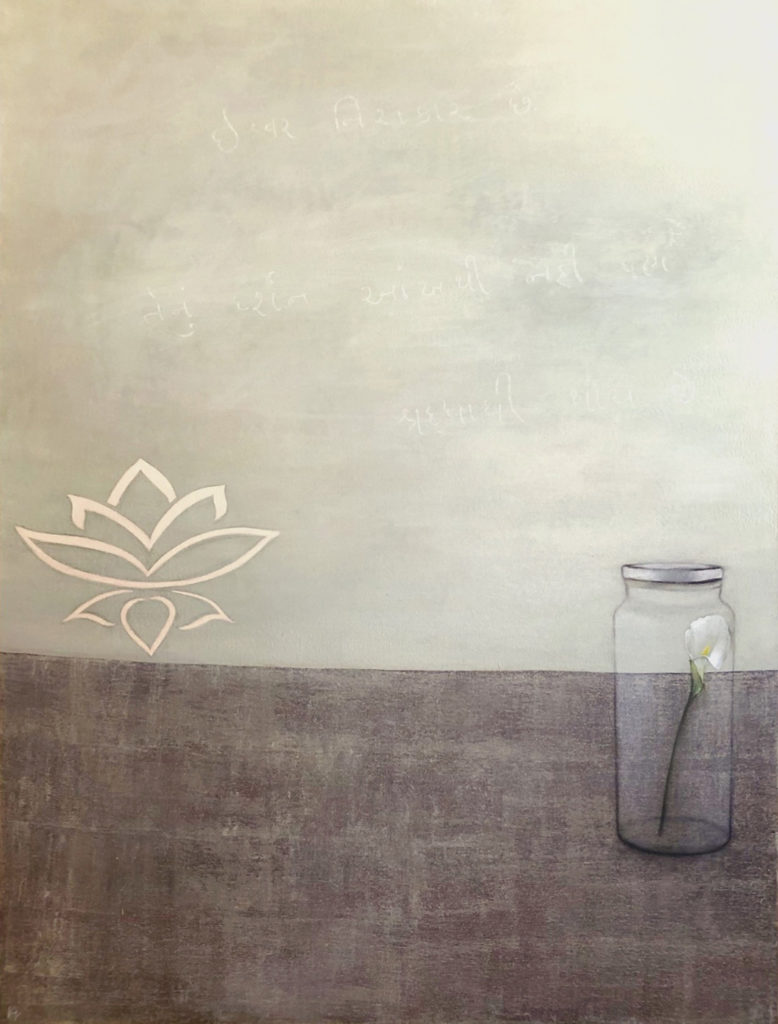 Is the artistic life lonely? What do you do to counteract it?
Though working in solitude can be extremely healing, it could feel isolating too sometimes, especially if you also enjoy being around people. I love music of various kinds and I love playing the guitar, which is something wonderful that I have enjoyed doing with others. It feels very special when several musicians are working towards the same goal, of playing a particular song together in a harmonious way. It takes each one of us to make it sound beautiful together.
What do you dislike about your work?
There is nothing as such that I dislike about my work, but rather I get confused and carried away in the process sometimes where I think my work may be going versus where it ends up leading me…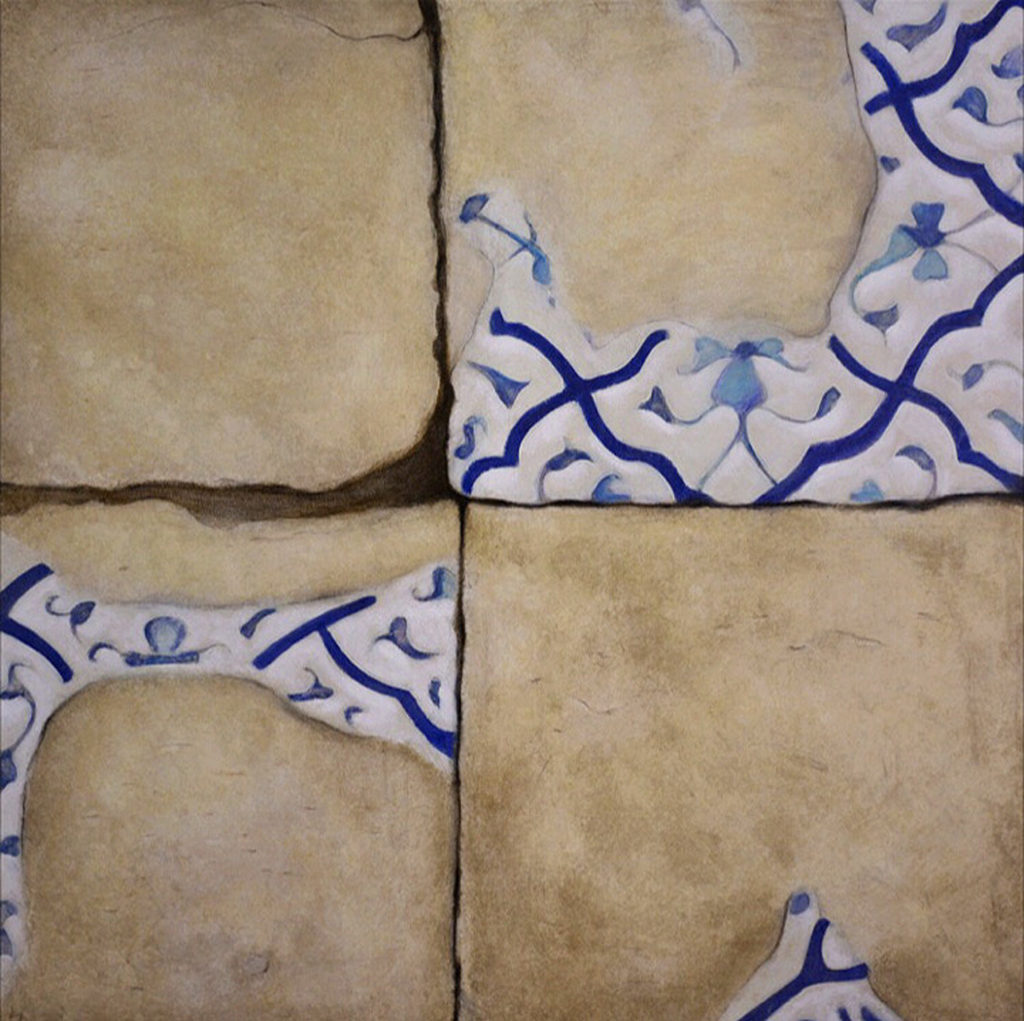 What do you like about your work?
I like that my work is layered…as the process of layering and mixing media simultaneously parallels human vulnerability, uncertainty and constant change… and reflects the kind of continual self- reinvention that every person experiences throughout a lifetime.
 Should art be funded?
Yes, very much so.  Art may not be viewed as a basic necessity for day to day life by people, except by the artists themselves, but art indeed in numerous forms since ancient times plays an extremely important role in every aspect, stage and design of human life, besides providing nourishment to the soul, and should be valued, appreciated, promoted and preserved for generations to come whether through help from the government, commercial businesses or individual patrons.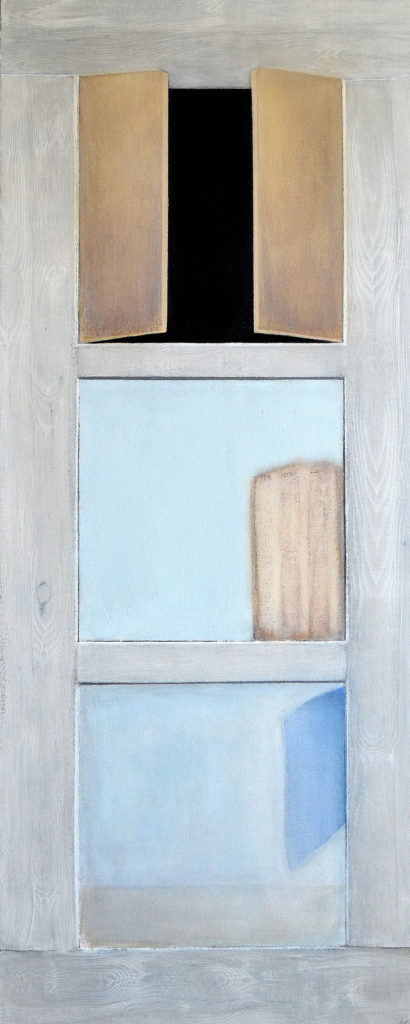 Favourite or most inspirational place?
Again, I have too many that I love.. and each one is so inspiring..  whether New York or  Paris, San Miguel De Allende in Mexico or Udaipur, the village of Dwarka in Gujarat or Humayun's tomb…
What's the best piece of advice you've been given?
The best piece of advice I have been given is to 'let go'.
Professionally, what's your goal?
To keep painting and possibly share moments of hope, quiet joy and tranquility through my work wherever I can…  Besides that, I am interested in being more experimental with the use of media such as wood, paper pulp, photographs, prints, music, etc. in my visuals, partaking in more projects involving humanitarian causes, going for more national and international residencies, experiencing different environments and cultures, etc…
Future plans?  
To keep going wherever art leads me…