K R Nariman's artworks exhibit environmental concerns. The widespread threat to the natural world in the face of habitat destruction and resource exploitation pose monumental wildlife and environmental threats. The human race is collectively responsible for the degradation of the environment around us and that is reflected in the form of abstract human figures in all her sculptures. Her work is influenced by the degradation of the natural world and that takes it's shape in the form of bronze sculptures of human and animal figurines in addition to nature inspired artwork. Hand crafted sculptures are primary to her practice and she produces small and large-scale sculptures.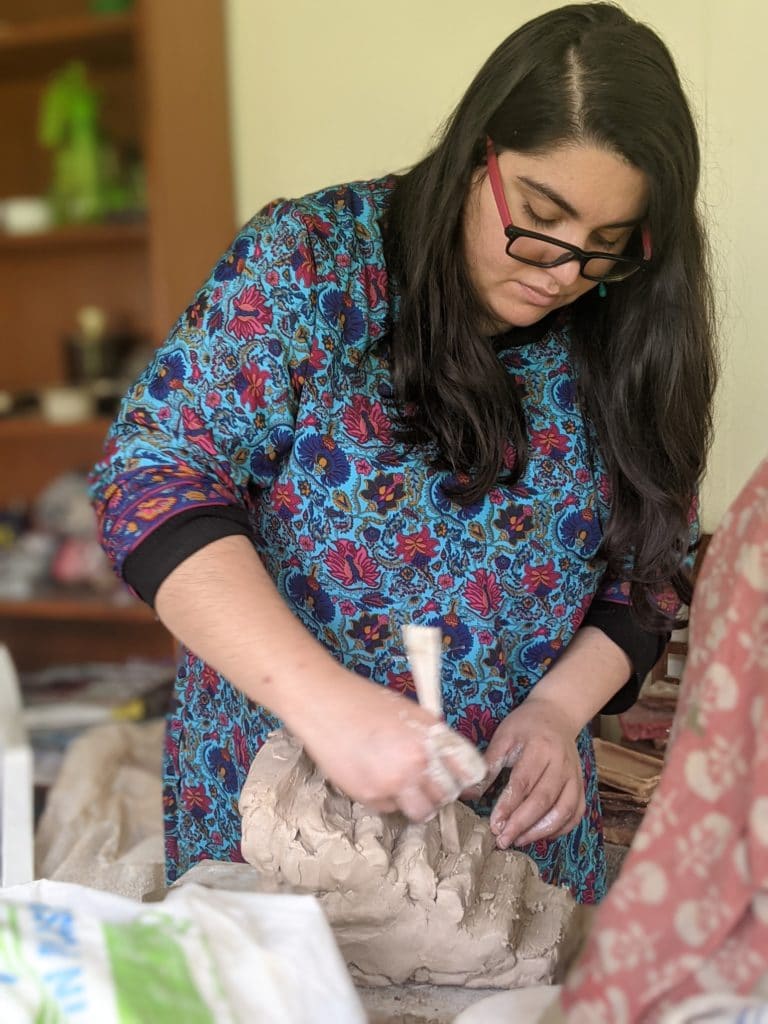 Through these sculptures what is portrayed are the different ways in which nature has suffered due to human activity. However, we still have enormous scope to mend our ways, and take the path towards living in harmony with nature. What many of her sculptures attempt to show is that humans can in fact coexist with nature, and for our prosperity it is not necessary for nature to suffer. We need positive messages of how we can all live as one, to ensure that future generations will enjoy the bounties of nature that we enjoy today.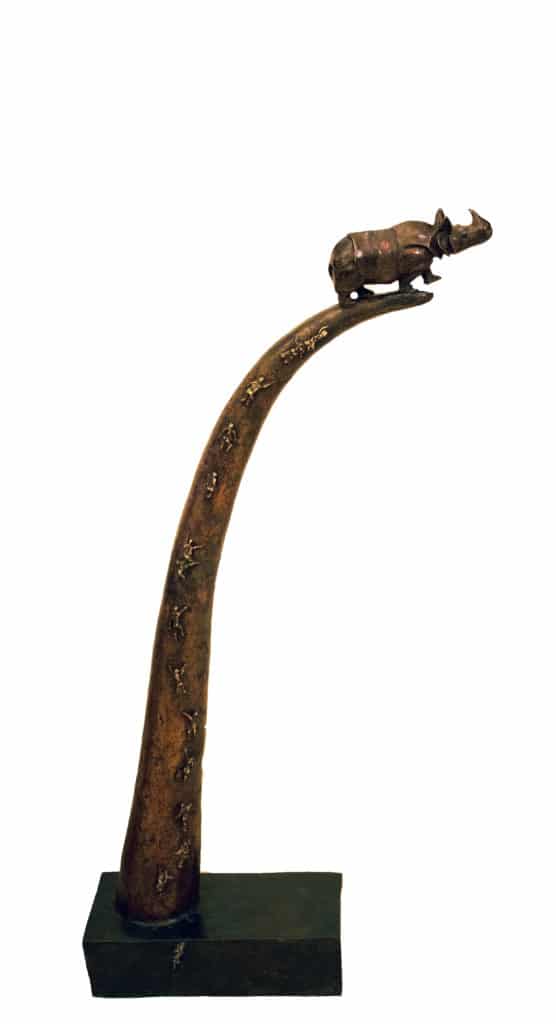 K R Nariman's research is primarily focused on the effect that human activity has on the planet's biodiversity. A number of elements cause this disruption, including habitat alteration, resource exploitation, and deforestation. Due to consumerism and the lack of knowledge about sustainability, we find ourselves moving further away from our connect with our ecosystems. Therefore, her sculptures hope to impact the viewer on the pressing issue of today which is environmental change, and how we as human beings can directly or indirectly damage or improve our surroundings and ourselves. Her hope is to extend knowledge on conservation efforts and kindness and help that will ultimately lead people towards lifestyle changes so that a healthy habitat is secured for future generations. Through art, we have the power to reach out to society – to inform, educate and ignite a curiosity towards wildlife conservation and environmental awareness.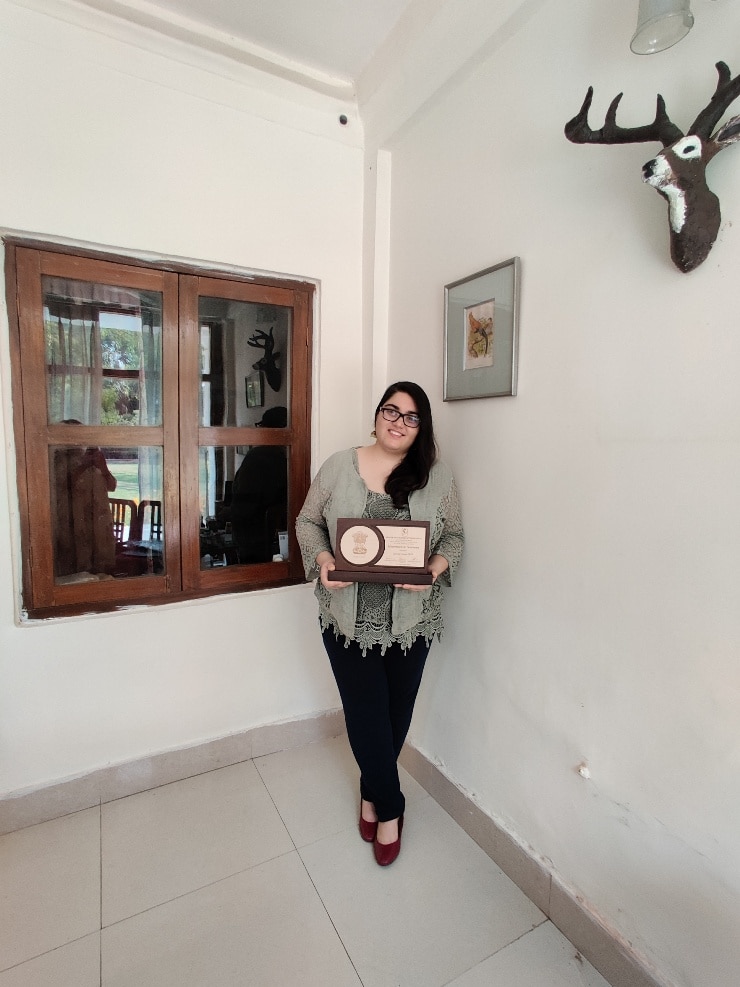 What's your artistic background?
My journey in the field of art began at Triveni Kala Sangam, New Delhi. It is here that I first touched upon sculpture under the guidance of my teacher, Saroj Jain in 2013. Post which, I was fortunate enough to meet renowned sculptor K. S. Radhakrishnan and joined his studio in July of 2014 for a period of three years. Having no formal education in art, I thought it wise to apply for a Master's degree in the United Kingdom and was fortunate enough to get into the University of the Arts, London, which is ranked second in the world for Art and Design (2017-2019). I've been an independent practicing bronze sculptor living and working out of New Delhi, India ever since.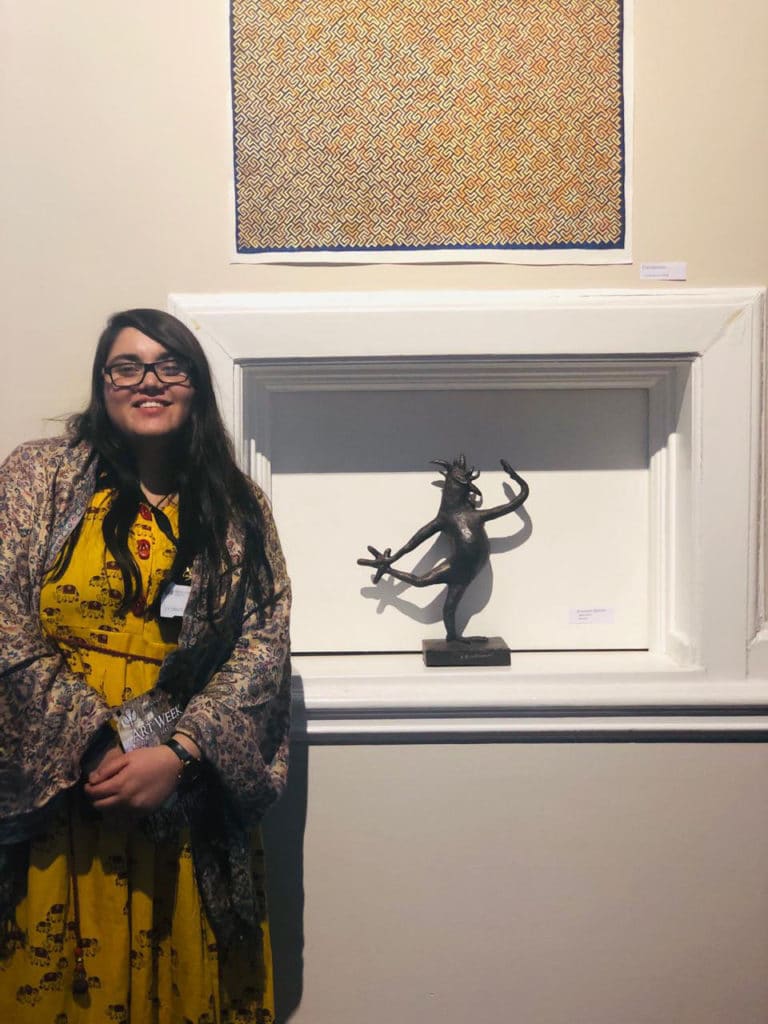 What's integral to the work of an artist?
Being true to yourself and what you would like to advocate through your artworks is of foremost importance to any artist's body of works. Expressing yourself via your life experiences, continued curiosity and experimentation in the arts ultimately leads to better representation of one's artworks.
What role does the artist have in society?
An artist plays a very crucial role in society. Art is the backbone of all society and culture. Art is a means of changing society's perception on various issues, be it cultural or political. Art is a universal language. It speaks to one and all and therefore holds so much importance in today's globalized and interconnected world.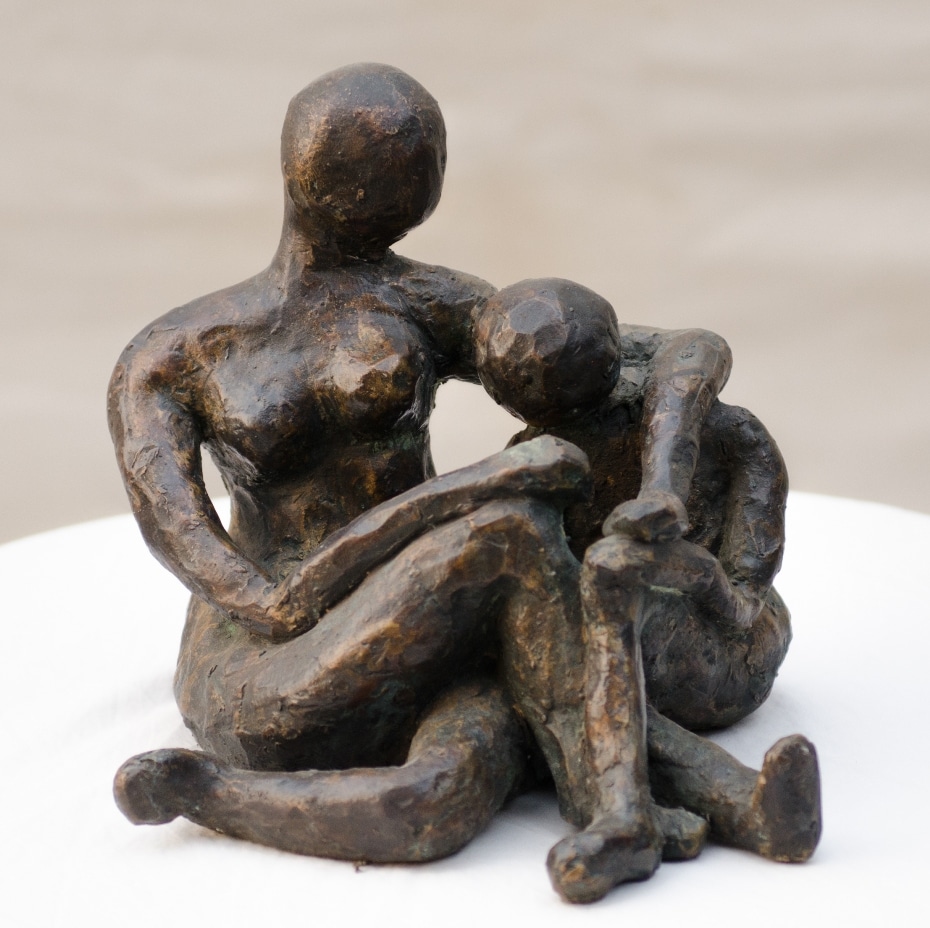 What art do you most identify with?
Modern art as it encompasses so many various forms of art and I enjoy learning from all of them.
What themes do you pursue?
Wildlife and environmental awareness are my main artistic themes. The effect that human activity has on the planets biodiversity and environment is what I explore through my art practice. I also like to advocate that we (human beings) as a collective whole can help one another to better ourselves and our ways therefore benefiting our planet as well.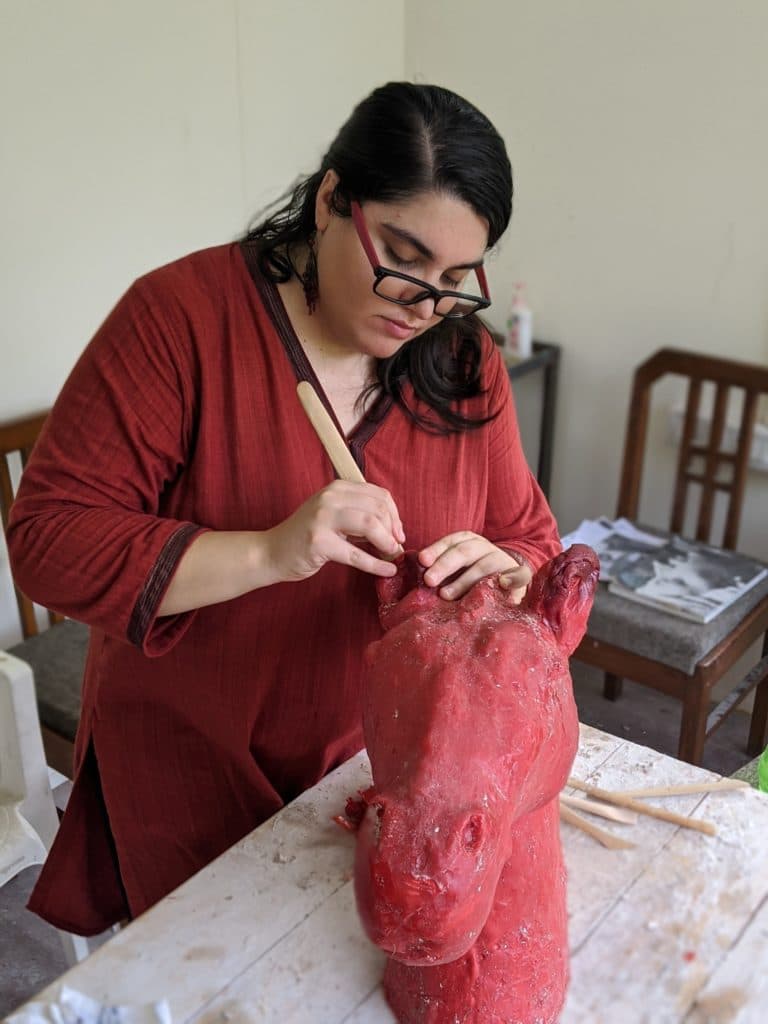 What's your favourite art work?
Some of my favourite artworks of other artists include 'Danae by Auguste Rodin', 'Mill Call by Ramkinker Baij', 'The force of nature II by Lorenzo Quinn' and 'Walking man I by Alberto Giocometti'. As for my own artwork, my first ever artwork entitled, 'Mother and Child' holds a special place in my heart.
Describe a real-life situation that inspired you?
My travels in general inspire me. My latest inspiration would be from my travels to the Kaziranga National Park in Assam. The One Horned Rhino which the park is known for inspired me and I created an artwork entitled 'Precarious'. This artwork depicts this majestic animal being reduced to the want of just it's horn. Through this artwork, I hope to inform the viewer that our actions harm other living species. It is important to work together as a race to bring about wildlife change.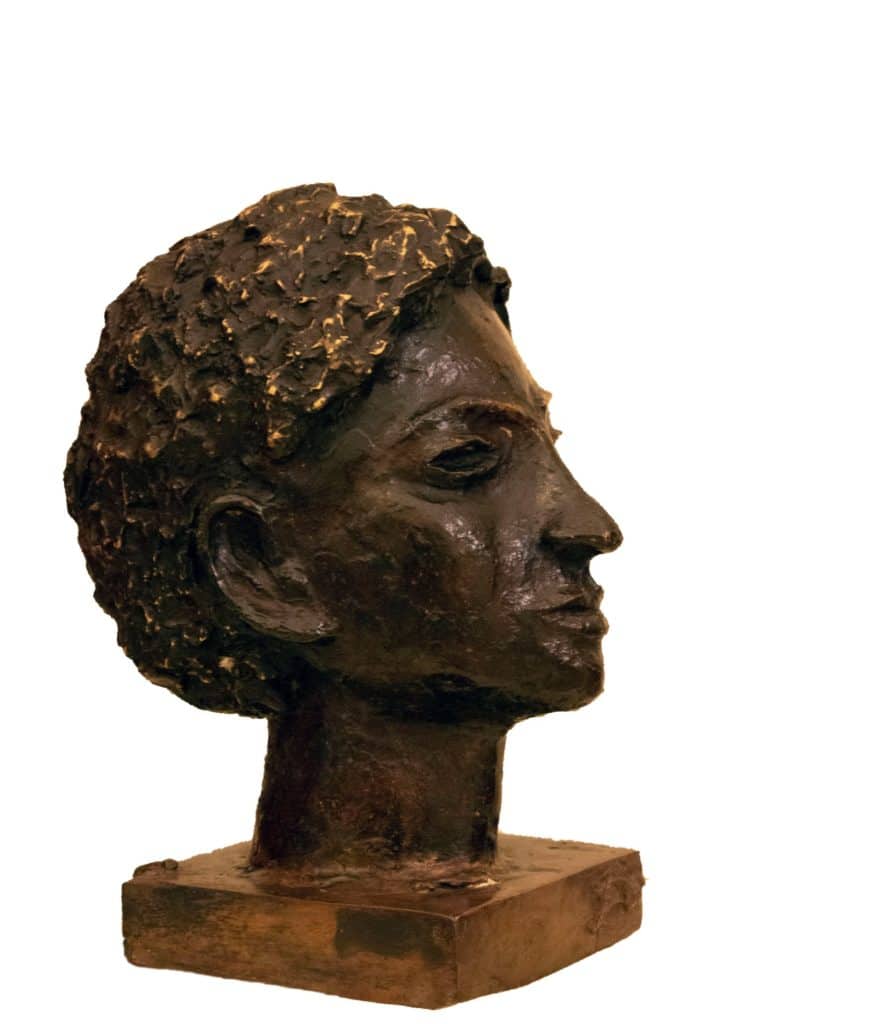 What jobs have you done other than being an artist?
I have only ever worked within the art space. I held art lectures across schools in India post my Bachelor's degree which I completed in Political Science from Lady Sri Ram College of Women, Delhi University. In London, I held clay workshops for children. Upon my return to India, I started a space named 'Art and Artisans' last year which holds interviews of people that are related to the arts and this platform held a global art competition across all ages.
Why art?
Restless hands is something I've always dealt with since childhood. I've built structures out of found objects, in nature and with scrap material ever since I was a child. The act of sculpting and being able to express my thoughts through a 3D medium gives me immense happiness and I knew this was my true calling when I touched upon sculpting for the first time at Triveni Kala Sangam in New Delhi post my Bachelor's degree.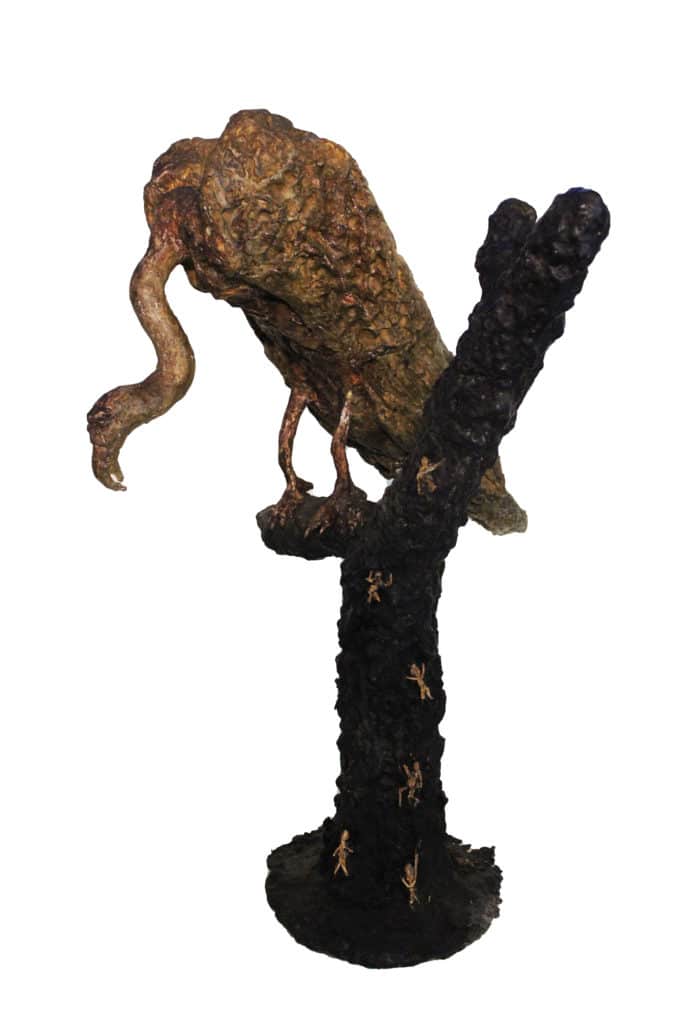 What is an artistic outlook on life?
As of one of my favourite artist's Auguste Rodin says, 'To any artist, worthy of the name, all in nature is beautiful, because his eyes, fearlessly accepting all exterior truth, read there, as in an open book, all the inner truth.'
 What memorable responses have you had to your work?
Back in 2019, I was lucky enough that my sculpture titled 'Narcissist' was exhibited for the Royal Society of British Artists at the mall galleries, St. James, London. My mother who has been my biggest advocate in the arts since day one was present with me and I had so many people come up to me praising the artwork I had made. An old British lady in particular told her how proud she must be of me to make it to such a prestigious exhibition at such a young age, post which, my mother had tears of joy in her eyes. To make my mother proud over a positive remark made on one of my artworks is one of the most memorable experiences I've had while displaying my works.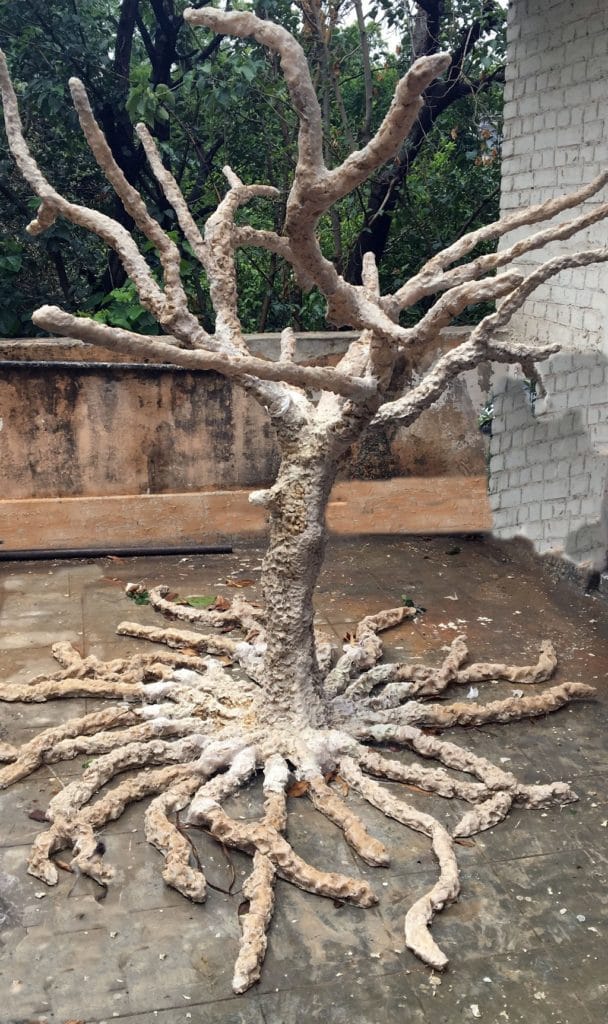 What food, drink, song inspires you?
Music plays a very large part in my life and the two songs that resonate with me are 'Earth song by Michael Jackson' and 'Hero by Mariah Carey'. The songs remind me of the damage that our planet has faced at our expense, and that we can make a difference if we just find our inner strength. Being a Parsi Zoroastrian, I've always found joy in all kinds of food and drink.
Is the artistic life lonely? What do you do to counteract it?
I don't think an artist's life is lonely. We see joy in the smallest of things; look at life and nature around us differently. We express ourselves through our daily interactions and observations with nature and people we're surrounded by. I've been fortunate enough to be surrounded by my supportive and loving family as well as friends.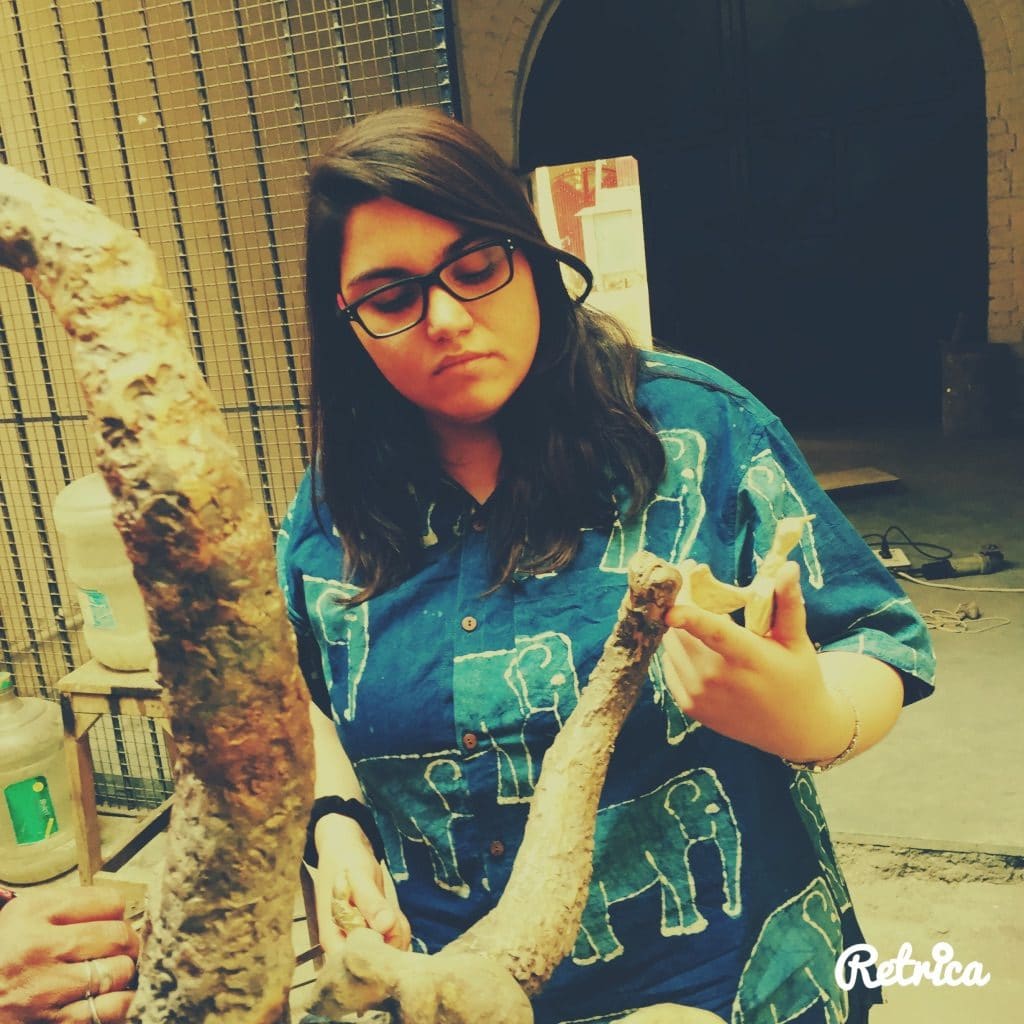 What do you dislike about the art world?
The art world can be pretentious at times and the merit of the artist doesn't necessarily always come through without proper marketing.
What do you dislike about your work?
I don't dislike anything in particular about my work.
What do you like about your work?
My artworks outline my passions, travels and experiences in life.
Should art be funded?
Art should absolutely be funded.
What role does art funding have?
Art funding can help display more artworks in public spaces for everyone to appreciative. It can also help hone the next generation of talented artists who might not get the right opportunities without funds. It is also important in preserving our artistic heritage of our beautiful nation, India with so many diverse artistic styles all across the country.
What is your dream project?
My dream project is to have my artworks displayed in public spaces all over the world for everyone to enjoy.
Name three artists you'd like to be compared to.
Every artist is very individualistic and unique in their own right. I don't believe in comparisons with other artists but rather being appreciative of one another and supporting each other.
Favourite or most inspirational place?
The most inspirational places to me so far have been wildlife sanctuaries across India.
What's the best piece of advice you've been given?
The best piece of advice I've been given is by my late grandmother Bapsi Nariman. 'Be positive' she always said, be true to yourself and never give up no matter what.
Professionally, what's your goal?
My goal is to ultimately help artisans across India and give employment to low income women in particular.
Future plans?
My immediate future plans are to meet more people within the art world, start connecting, get inspired and hold solo shows in India. In the future to continue exhibiting abroad and in India in group and solo shows.