Artist Hetal Shukla lives and works in Mumbai and specializes in conceptual art installations. In the last 24 years he has worked on several multinational corporate projects with brands such as Google, Cadbury, etc. His mediums range from traditional Kumkum to futuristic holograms that tell stories through visually captivating art installations. His works often document the era that we live in. His ongoing series of ambassador car art has made him popular at art festivals. He is presently writing a book based on the inspiration behind these ambassador art cars.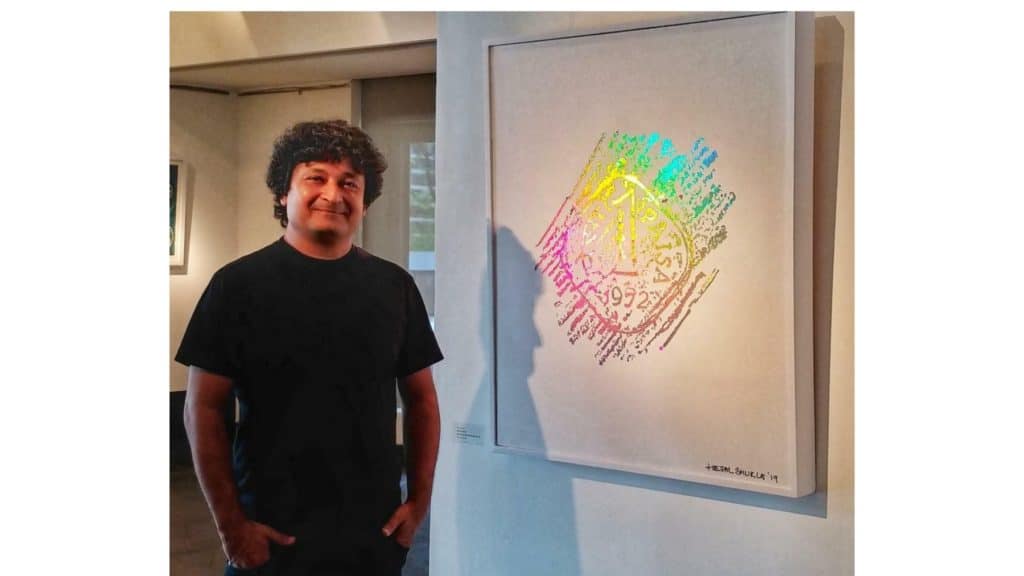 What's your artistic background?
My art practice stems from a design background. Art for specific interior spaces got me interested early on in my college days at Rachana Sansad's SID, that led to further studies in art at Central Saint Martin's, London.
What's integral to the work of an artist?
Context-be it space, place, society or an opinionated response to an event, art is incomplete without the context inside of which it is created.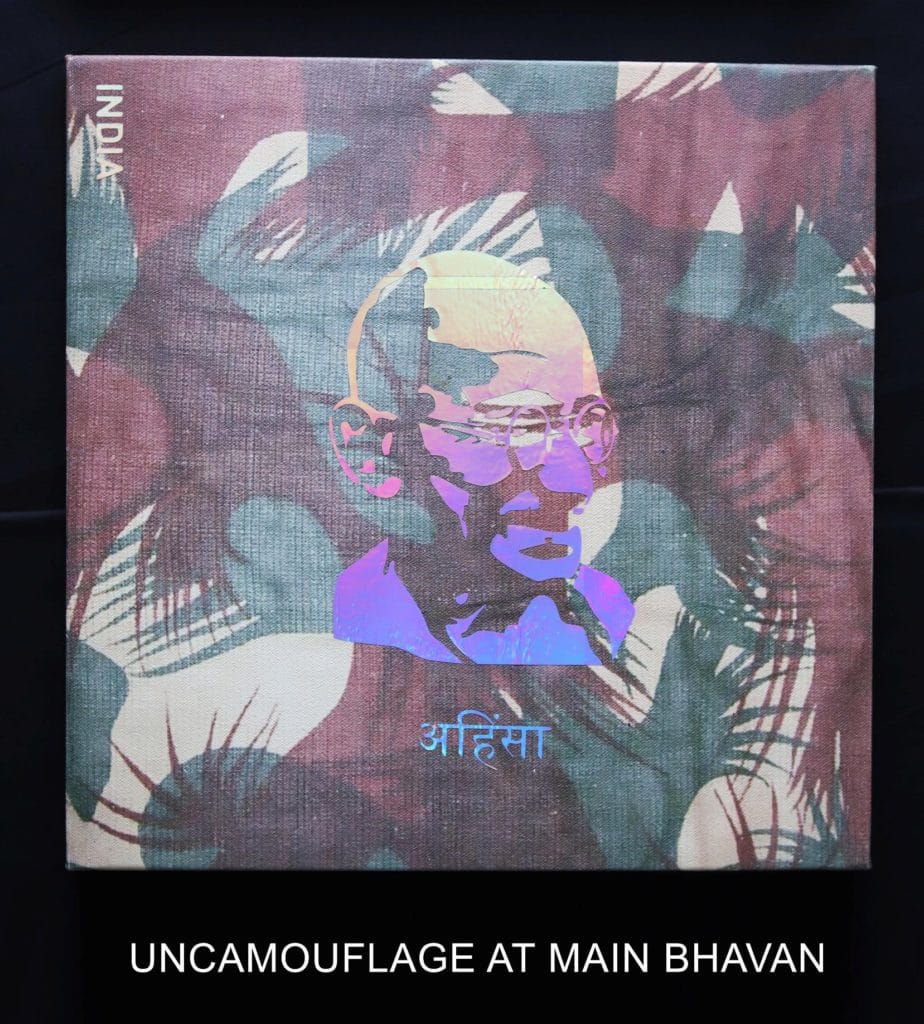 What role does the artist have in society?
An artist's role in society is to challenge the status quo and create a space of possibilities for the new to emerge from the old. Artists have always contributed to the evolution of our culture.
What art do you most identify with?
l mostly identify with conceptual art.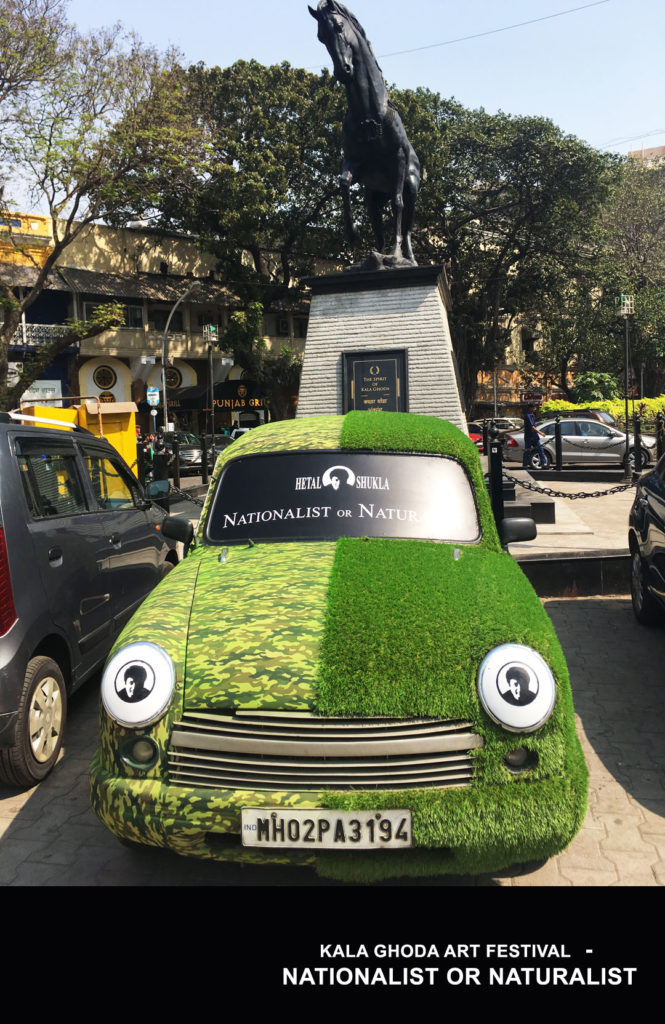 What themes do you pursue?
I pursue themes from my life and society.
What's your favourite art work?
My favourite artwork is 'Genes of khadi'-An ambassador car covered with jeans (denim) and khadi. This art installation was dedicated to 150 years of Mahatma Gandhi.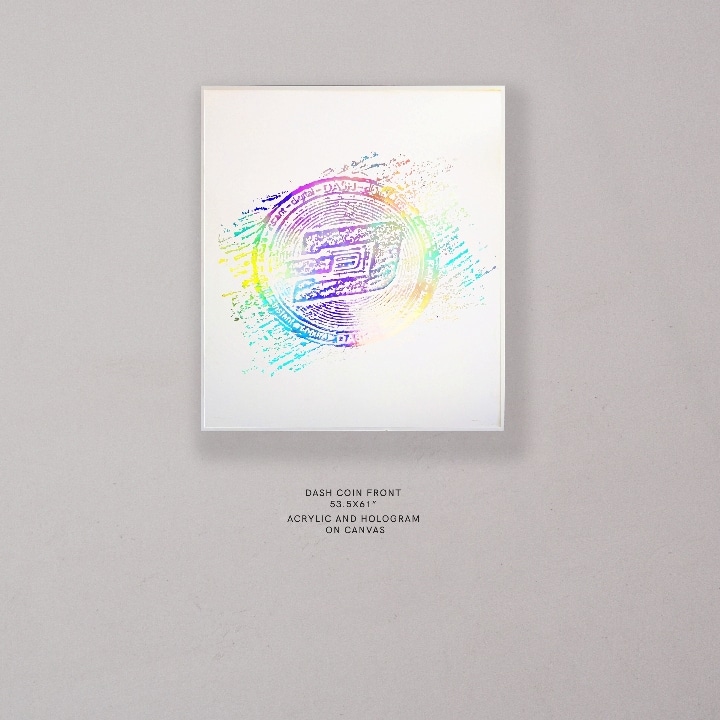 Describe a real-life situation that inspired you?
A news item about Lal Bahadur Shastri that I stumbled upon by chance became the inspiration for Laal-An installation that receives a fantastic response. Shastriji had bought a car on loan. After his death Lalitaji Shastri paid back every penny of that loan, in spite of financial hardships. To salute this commitment to her husband's word, Laal was envisaged as a car covered with Kumkum-vermillion that symbolises the sacred bond that an Indian woman shares with her husband.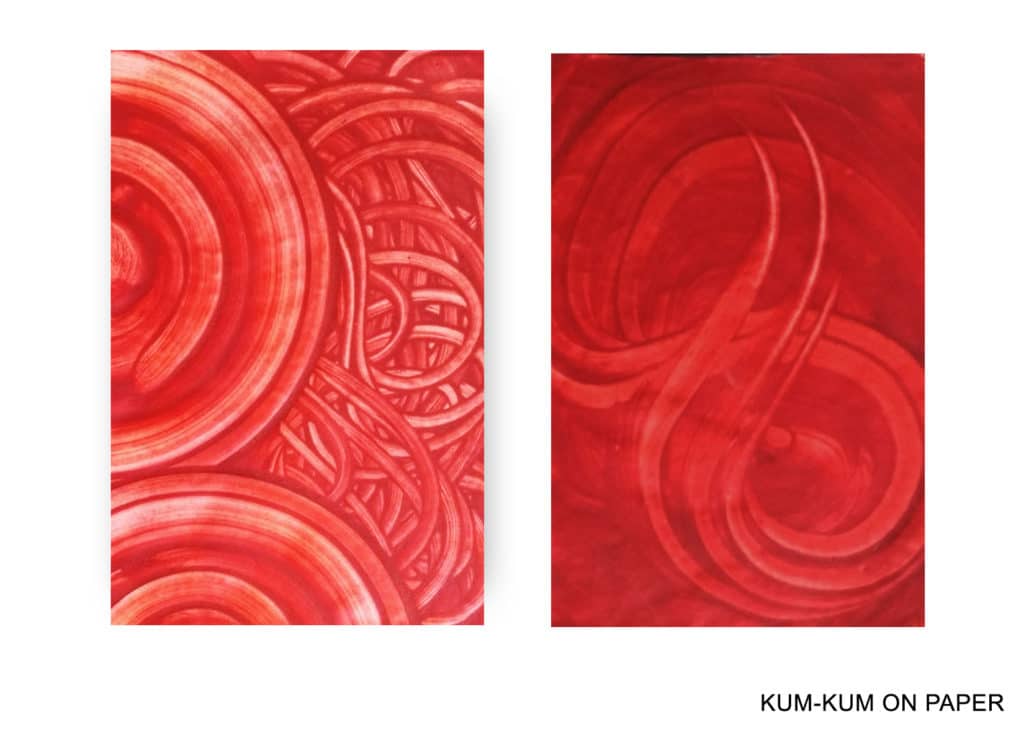 Why art?
Art because it starts and ends with me, which makes it easy and difficult at the same time. Design on the other hand involves the other person that can affect the purity of expression. Art for me is like breathing- important to feel alive!
What is an artistic outlook on life?
An artistic outlook helps expressing yourself with freedom. It means to get inspired and express in a way that inspires others.
What memorable responses have you had to your work?
A  memorable response from that I got was for a mural I had painted for a four year hold girl in the year 1997.I recently got a call from her – it has been over two decades and now she has a three year old daughter for whom she wants me to create a mural.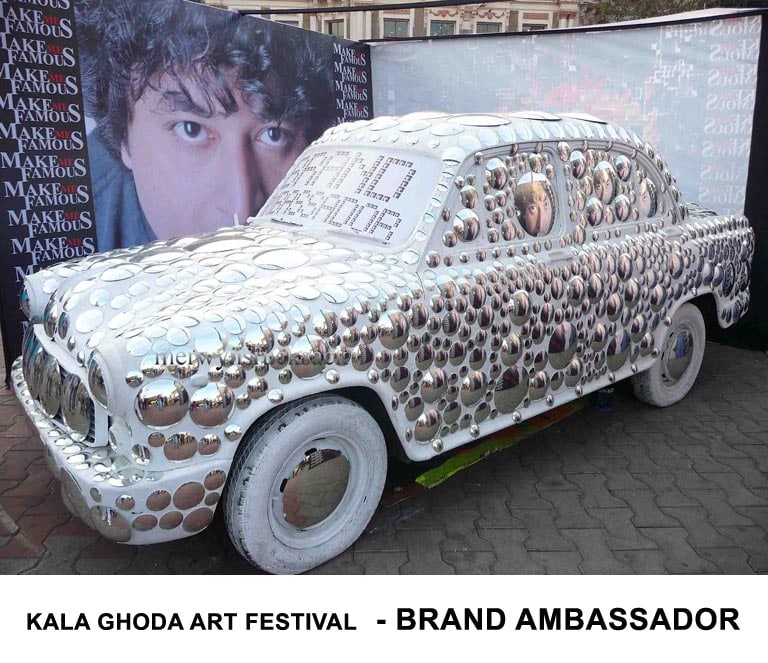 Is the artistic life lonely? What do you do to counteract it?
Artistic journey is a complex one. The conceptual phase requires solitude whereas exhibition phase yearns for a response. I do not believe in 'art for art's sake'. Every work of art is incomplete without the viewer just like a spoken word is incomplete without the listener.
What do you dislike about the art world?
I dislike that the art world is guided by Theisen's law of art – the prerequisite for greatness of an artist is our death. The art market thrives on principles of rarity just like any other commodity, controlled by a handful of gallerists and art dealers.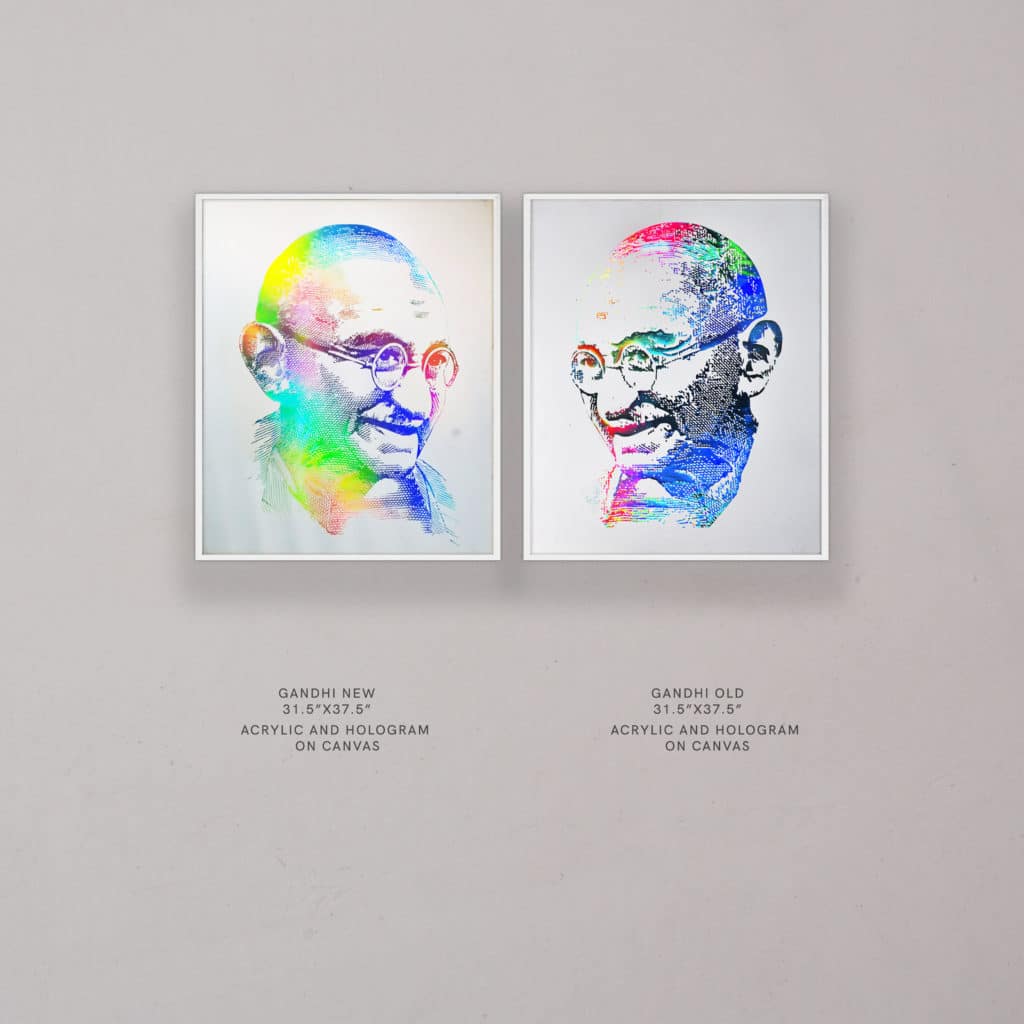 What do you dislike about your work?
My artwork has evolved from my roots. Indian sensibilities form a major part of my contemporary art practice. Just like a pasta is valued more than our local vadapav in India, Indian art suffers an inferiority complex in the local markets. I believe my work will flourish in the western art world.
What do you like about your work?
My work has the power to reach a wider audience as it is narrative and conceptual. I like that my work comes across as a visual poem even to the masses. I use a wide range of mediums from traditional Kumkum to cutting edge and futuristic holograms.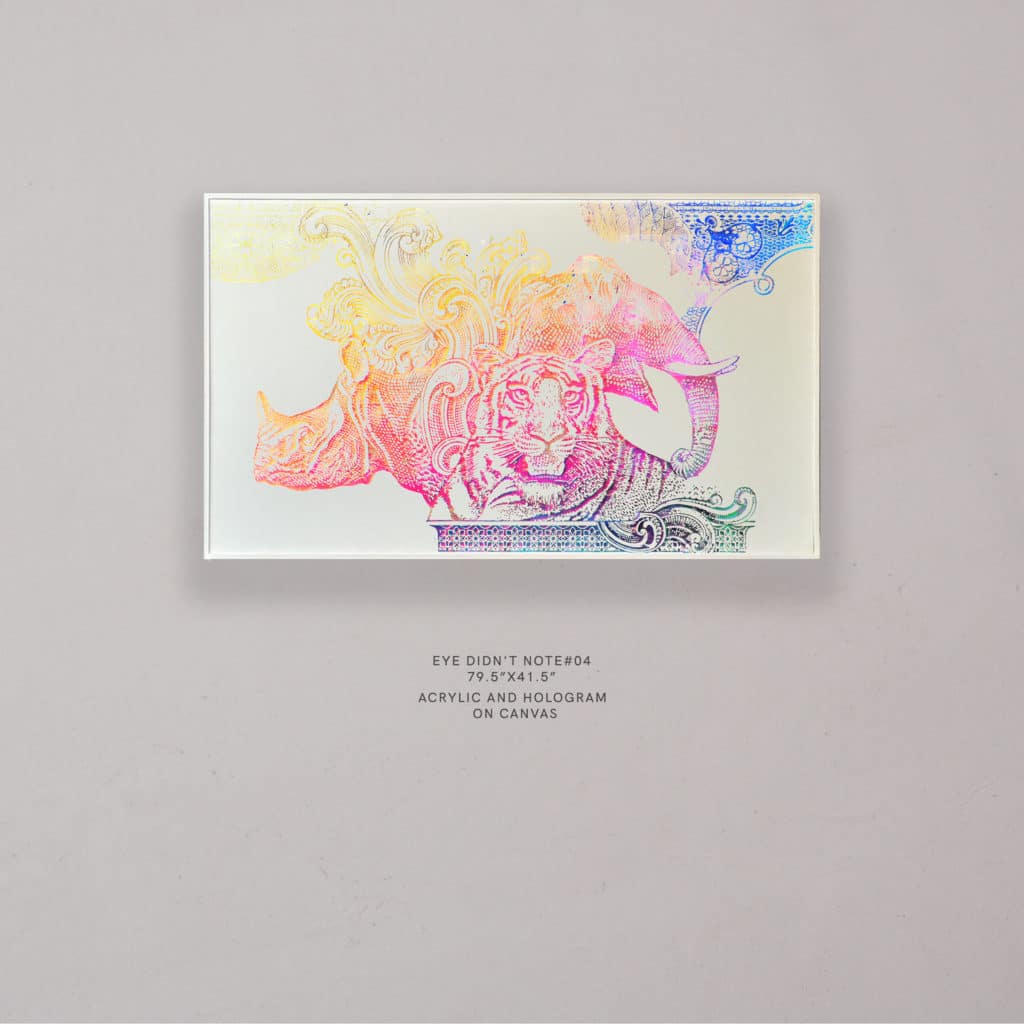 Should art be funded?
Yes, art should definitely be funded as it acts as a catalyst towards change in the society.
What role does art funding have?
Art funding can help the evolution of aesthetics and provide freedom to artists to scale up his vision for the future.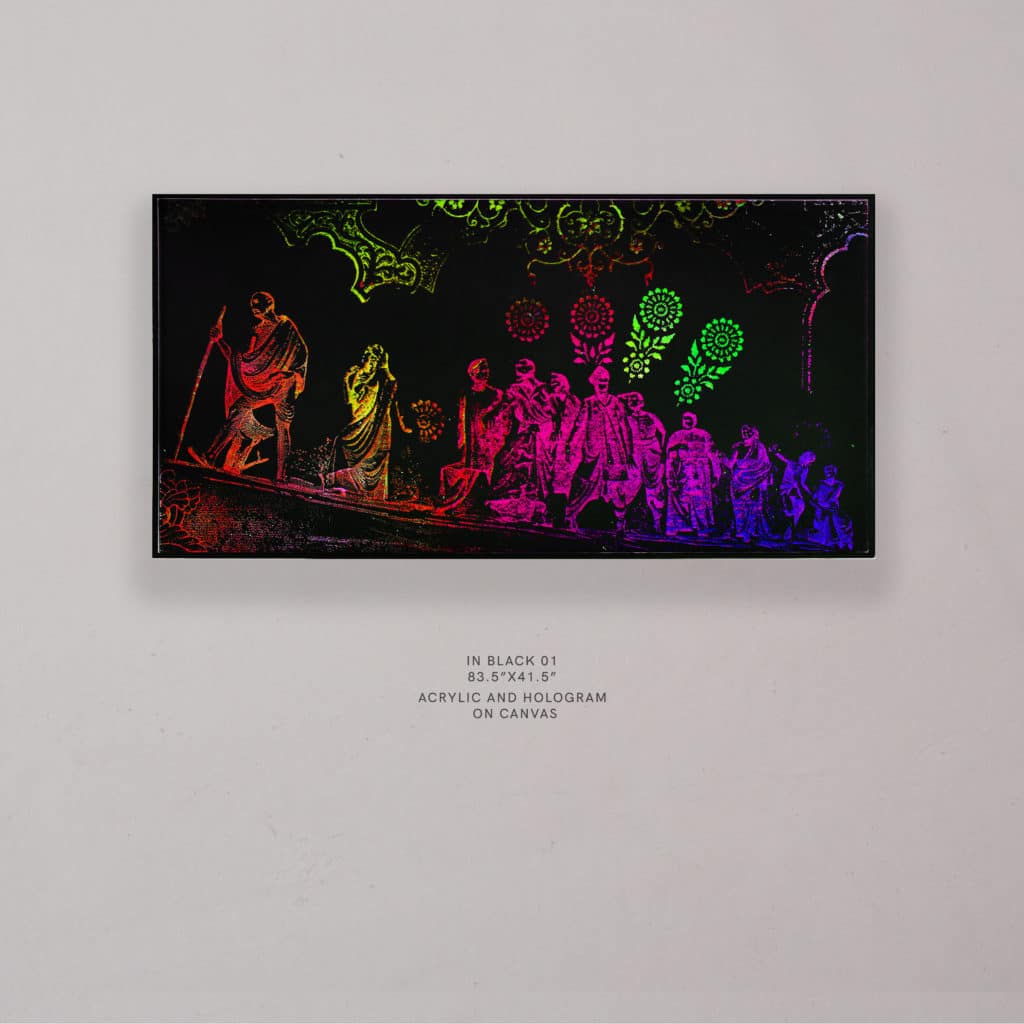 What is your dream project?
My dream project is to create a large art installation using Indian sensibility for the foyer at the Tate Morden in London. I would also love to exhibit at Moma, New York.
Name three artists you'd like to be compared to.
I would like to be compared to artists like Andy Warhol for his technique, Damien Hirst for his concepts and Wolfgang Laib for the mediums.
Favourite or most inspirational place?
My favourite place in India is McLeod Ganj and The Black Forest in Germany.
What's the best piece of advice you've been given?
'Listening is more powerful than talking'.
Professionally, what's your goal?
My goal is to showcase India to the world through the medium of conceptual art. I want to exhibit at the Tate modern, the Moma and international galleries as well as auction houses.
Future plans?
To achieve this dream I want to have my presence in London and New York.