Chef José Carlos Sierra García was born and raised in the state of Veracruz, Mexico. His culinary journey started in 2007 in Madrid, Spain while working for a Mexican and Spanish contemporary restaurant called HOSS, located in the financial district of the Spanish capital next to the famous Torres Kio. He graduated with a bachelor's degree in Culinary Arts in 2013 from the Culinary Institute of Veracruz. After graduation, he was given the opportunity to work at the Four Seasons at Troon North in Scottsdale, Arizona, USA as a chef trainee. I arrived in Dubai, UAE in 2015 for the opening of ZOCO at Al Habtoor City Complex (Westin, W and St. Regis). His next assignment was WAKA, a high-end Nikkei restaurant at the Oberoi Hotel, Business Bay.
After that, I opened a few Latin American concepts as a Chef de Cuisine for different international brands, such as Marriott International (Señor Pico) Addmind Group (La Mezcaleria) and ForeFront Hospitality (El Chapo's Tacos). My next move was as Chef de Cuisine (Head of Department) for Jumeirah Hotels and Resorts, taking care of the All-day-dining, C&E, meeting rooms, and IRD for Jumeirah Zabeel House, a 210 key hotel boutique. I am currently holding the position of Executive Sous Chef at Emirates Flight Catering, supervising the operations of the First Class and Business Class lounges and focusing on concept development for the Business Class lounges at Dubai International Airport.
Do you have a favorite time of the year or set of ingredients that you look forward to working with?
As a Mexican, born and raised by the coast, I'm always looking forward to cooking something fresh with a "kick" and chilies usually do the trick! Perhaps a good Ceviche balanced with the acidity of a citrus marinade with lime, lemon, or yuzu. Another ingredient that always catches my attention is the octopus, from it's anatomy to the simplicity and elegance once presented in the final dish.
 What would you do if you weren't a chef?
Tough question. I have thought about it a couple of times and it's very hard to answer. I remember being a kid and thinking twice about becoming a Geriatrician doctor (for older adults). Also, something that has always fascinated me is psychology and human behavior.  However, since I can remember I always wanted to be a Chef, wearing my uniform and creating dishes is something that makes me full of pride and happiness.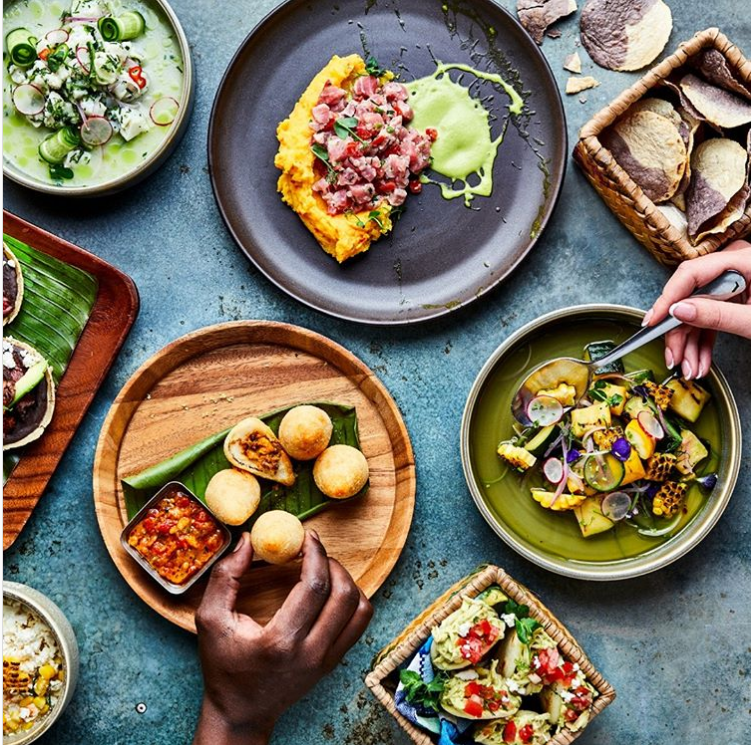 Do your personal preferences influence the menu at all?
Absolutely, there are many factors that influence a restaurant's offer, including demographics, culture, seasons, religion, and trends, but in the end, a Chef has the opportunity and responsibility to showcase what's on his mind, what he considers to be tasty and worth having on the menu and most of the time this would be a reflection of his personal preferences.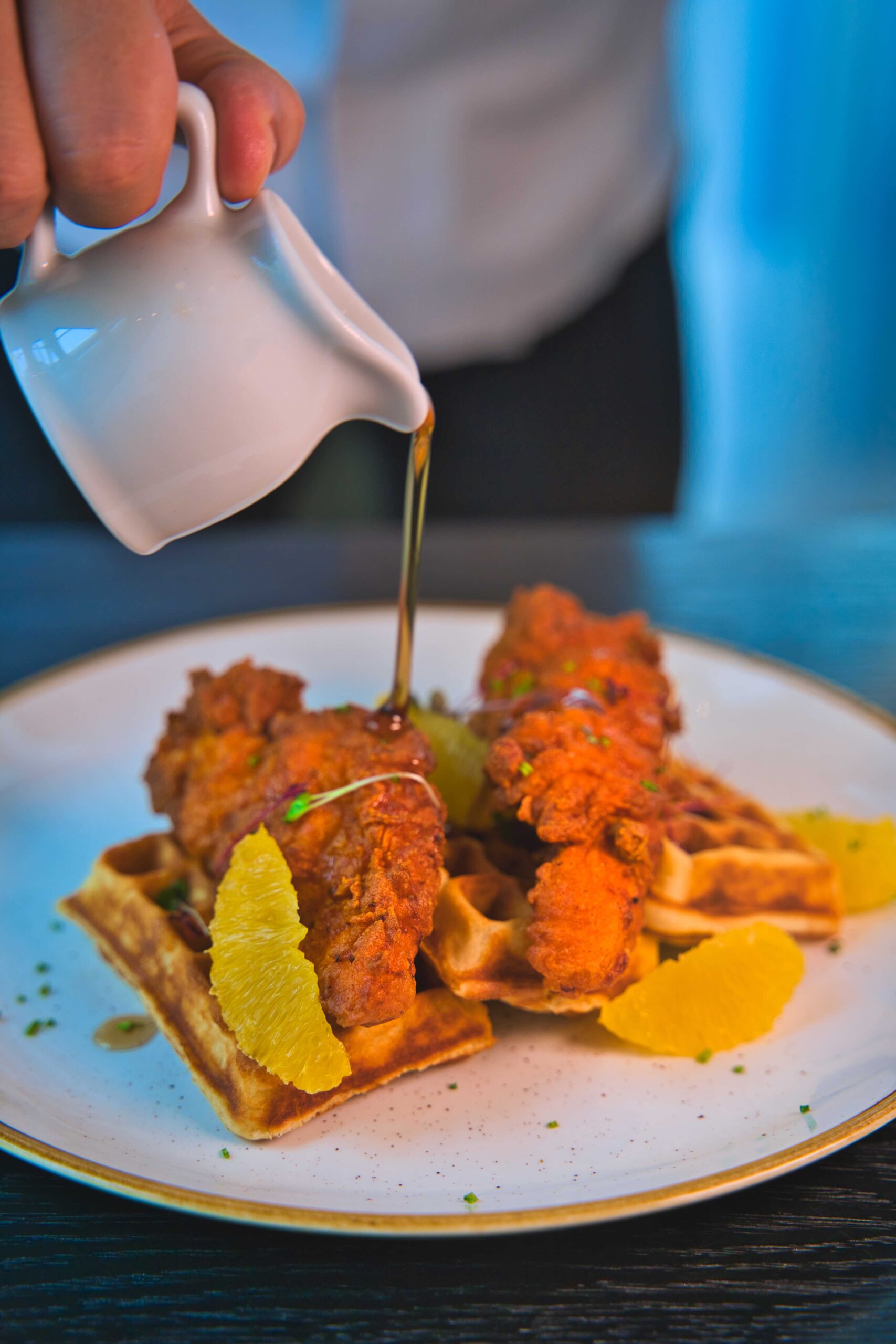 What do you think is the most over-hyped food trend currently?
I must say "Instagramable" or theatrical restaurants. Don't get me wrong, people often look for an experience, not just a plate of food to eat. I get that, but as long as the food doesn't lose its essence and does not compromise on quality. Everything has to have the right balance. In the end, a restaurant is where we eat and have a good time.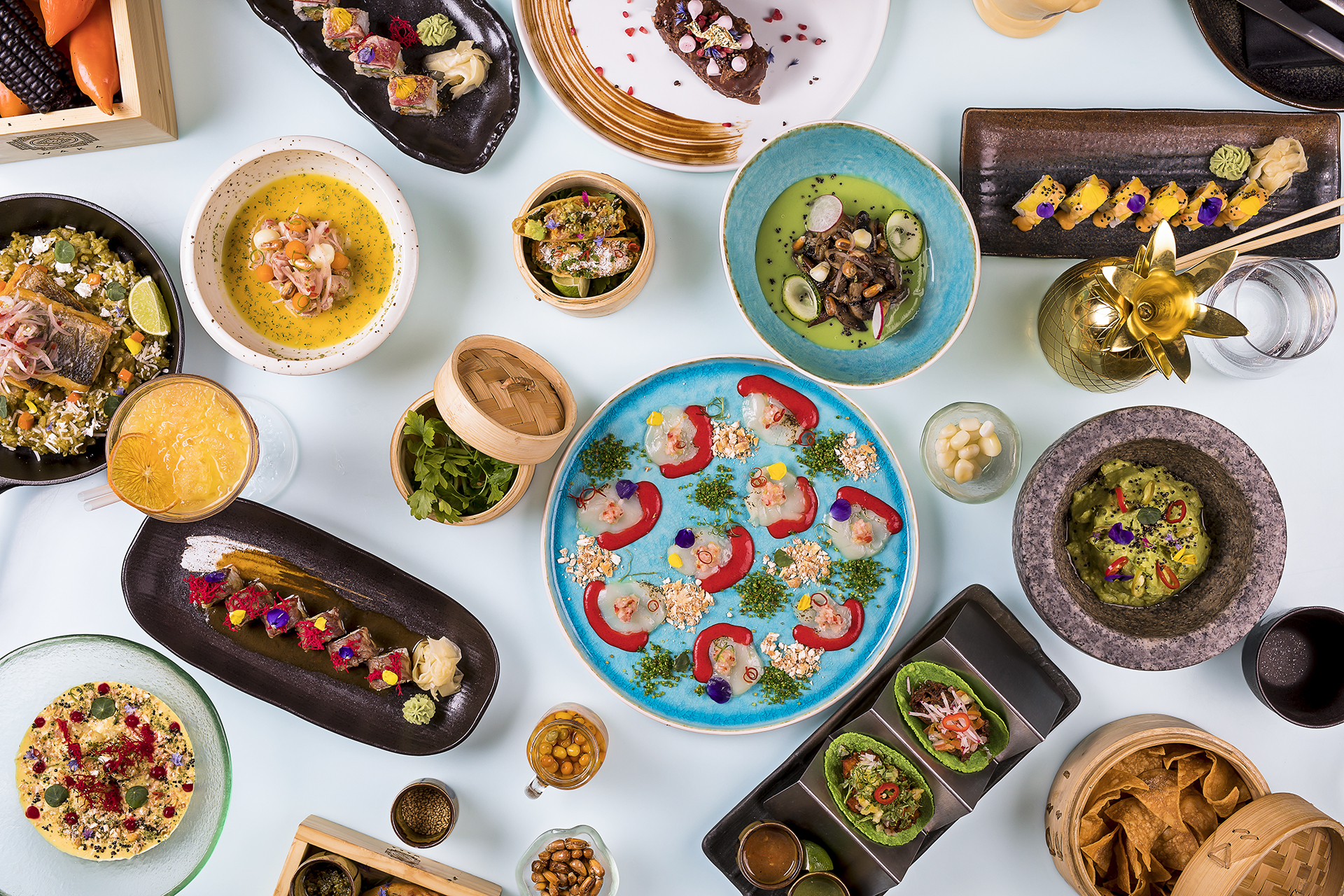 When are you happiest?
When I'm at peace, when I'm with my family, when I'm in good company, I must say that the excitement of traveling abroad to a new country and eating something regional and authentic, exploring the local scene, local flavors, street markets and local shops, that for me, is definitely happy days.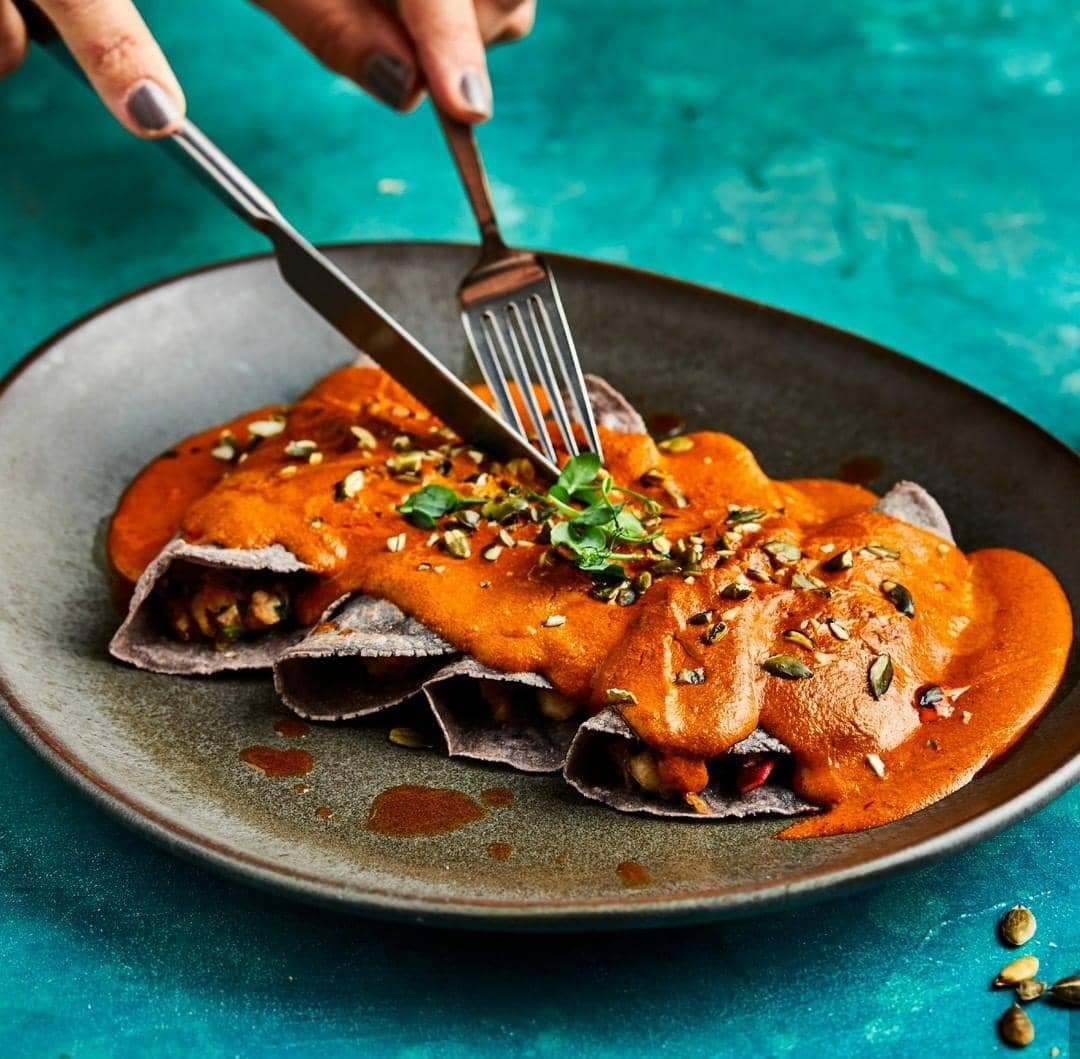 When you're not in the kitchen where can you be found?
I like to travel whenever I can, at least 4 or 5 times per year. During my time off, you can find me in the mountains snowboarding, or by the beach back home, otherwise, I would just be around probably in a local shop eating something.
Where is your favorite place to dine?
There are many good restaurants that I know, different cuisines with different moods and vibes. For me, food is the ultimate goal. As long as there is good food and good company, I don't need anything else; no fancy dishes, no one million views, and no Michelin stars.
What's your favorite takeaway or comfort food?
When I was a kid there was nothing better than sitting down and waiting for the meal my mom used to cook for us, full of flavor and love. Nowadays, comfort food is a quick tuna salad or a warm bowl of pasta with a nice extra virgin olive oil and whatever I can find in my chiller; a little garlic and cherry tomatoes, for example. When it comes to takeaway, I have to say tacos, burgers, and Shawarmas all day!
What makes the local food scene so exciting?
Dubai is a melting pot of cultures with over 200 nationalities, chefs, and cooks from all over the world bringing their traditions and flavors. The local scene here is nonstop, from Michelin-star restaurants to Biryani shops, constantly evolving and progressing. Another point to take into consideration is the strategic location of the Middle East, which is key for products and cultures to blend as one.
Which is the dish you've created that you are most proud of and why?
I would have to say "Mari Carmen's Soup" at the opening of a well-known Mexican taqueria in Dubai, El Chapo's Tacos, a dish which was an homage to my mother, her version of the popular Mexican dish "Sopa de tortilla", a rich guajillo and epazote broth served with crispy tortillas, queso fresco, sour cream and topped with avocado Hass, can't get better than that !
You're having friends over for dinner tonight. What's on the table?
Definitely, we would have to start with some wine and olives. After that, Raclette is always a great option for sharing with friends. The richness of the cold cuts, the acidity of the cornichon pickles, and the starch of the potatoes, and dressed with the fattiness of the Raclette melted cheese, it's just perfection in every bite.
Name your favorite city that has it all: food, culture, and nightlife.
MADRID.  I spent a couple of years living in Madrid back in 2007. I had one of the best times of my life, and Madrid has it all. It's a multicultural city with street markets, a huge arts scene, Michelin restaurants, amazing nightclubs, music festivals, thousands of bars, great wines, great products, one of the best cuisines, and some of the finest chefs in the world without a doubt.
Can you tell us more about the cuisine at your restaurants?
I have opened a few restaurants, most of them were full of Latin American flavors, chili marinades, acidity, and freshness. Now I'm working for one of the biggest airlines in the world, Emirates, taking care of the First Class and Business class lounges at DXB. Here the offer is more inclusive and worldwide due to the origin of our guests, from Foie Gras to Hawaiian Poke bowl, from Indian Butter chicken to Tuscan tomato soup.
Spicy tuna tartar bowl
 Asian Marinade
Spring Onion 15 gr
Sriracha Sauce 10 gr
Sesame oil 5 ml
Kewpie Japanese Mayo 30 gr
Yuzu kosho red 10gr
Kikkoman Soy Sauce 5ml
Shichimi Togarashi 1 gr
Protein
Bluefin tuna 100 gr – Cubes
Sushi Rice
Nishiki Sushi rice cooked180 gr
Sushizu
Sugar 2 tablespoon
Salt 1 tablespoon
Vinegar 6 tablespoon
Kombu
Garnish
Avocado Hass 120gr – Cubes
Sesame seeds black and white 3gr- Toasted
Spring onion 3gr – Diagonal cut
Jalapeño rondels (optional)
Instructions
  Sushi rice
Rinse the rice in a colander until the water runs clear. Then, let the rice drain in the colander for one hour. This step is crucial to the texture of the rice, so don't skip it!
Add rice and water to a rice cooker or a large pot. Cover with a lid and cook.
While the rice is cooking, in a small saucepan over medium heat, combine the rice vinegar, sugar, and salt. Heat the mixture until the sugar dissolves, but DO NOT let it boil. Add the Kombu, remove it from the heat, and let it cool to room temperature.
When the rice is finished, spread the cooked rice out onto a baking sheet using a wooden spoon or rice paddle. Pour the vinegar mixture over the rice and mix until all the rice is coated.
Let the rice cool on the baking sheet, flipping every once in a while.
Spicy tuna
 In a mixing bowl, add all the marinade ingredients and mix thoroughly.
Dice the tuna loin into small or medium-sized cubes, and add to the marinade. Toss until all the tuna is completely coated in the marinade.
Plating
Serve the spicy tuna on top of the sushi rice and garnish with sesame seeds, avocado cubes, and spring onion. Add jalapeño rondels for extra spiciness.