Joel Gill is an eminent art practitioner from Delhi. Being an art teacher for most of his life, he has authored many textbooks on art for school children. Though art had been his childhood passion, but his real journey into painting began at a later age when he started showcasing his work on various platforms. Very soon his work started getting recognition from various senior artists, art lovers and art critiques.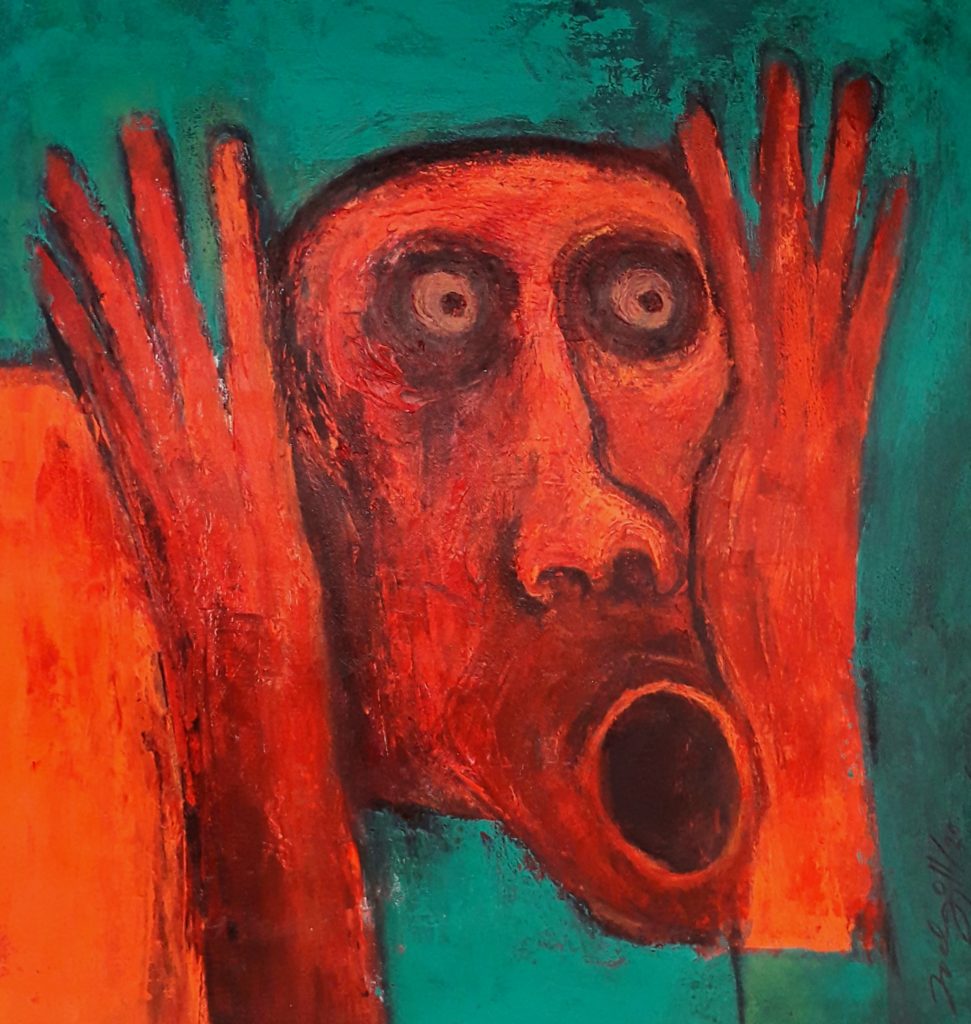 Generally his work speaks about his personal encounters with human relationships, the human struggle to survive and his very social surroundings. His basic thrust has been to create a ripple in the minds of viewers using thought provoking imagery. He loves to play with his forms to vent out his thoughts, using his own color palette. Art lovers categorize his work as expressionism, but his sole aim remains to paint and enjoy art which has a designated role to play, according to him. His works mostly depict a sort of subjective and meaningful story containing lots of thought provoking emotions and sometimes incite pain. His canvases generally carry stylized human forms treated with visible painterly strokes containing lots of genuine texture.  Joel Gill's childhood memories of the walled city (Delhi) consist of high-density, low-to-medium rise and mixed use of urban settings and are distinctly visible in his cityscapes conveying his emotional response.
Joel says "my paintings convey human concerns and social chaotic situations that I experience. My themes are structured, brick by brick around the enduring solace directly associated with human survival, signifying primitive feelings with emotionally charged narration, confronting the onlookers with devastating experiences".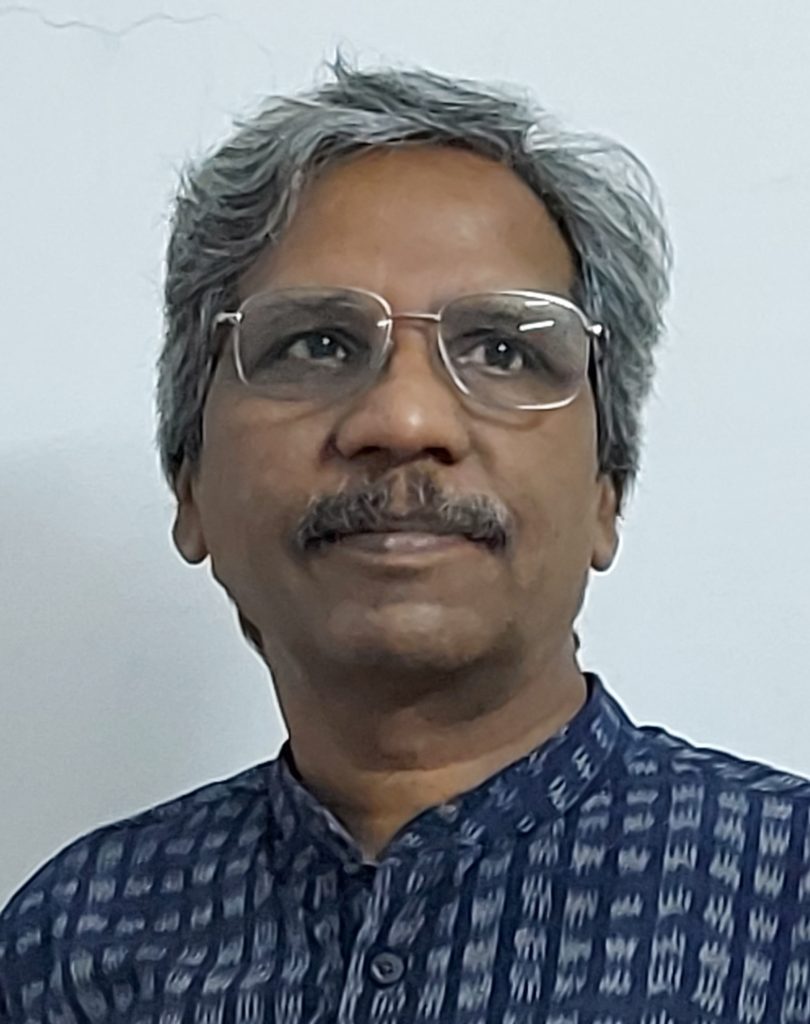 What's your artistic background?
I loved drawing and painting since I was a child. I used to draw on a slate (using a chalk), in my notebooks and even on my textbooks. I painted whatever surrounded me. Art was my first passion besides reading since my childhood.
At the age of 19 I was an art instructor (part-time) in National Bal Bhavan, a government autonomous body providing informal education to children in the field of various recreational activities including creative art. I had been part of this organization in various capacities till the age of 43, before I opted voluntary retirement in 2003. During my tenure in NBB I was engaged with lots of art activities like painting, craft, clay modeling, illustrations, cartoon making, tableau fabrication etc.
After my retirement I authored many textbook series on art for different classes besides being an art consultant for private publications and doing freelance illustration work.  Painting was my primary field of working.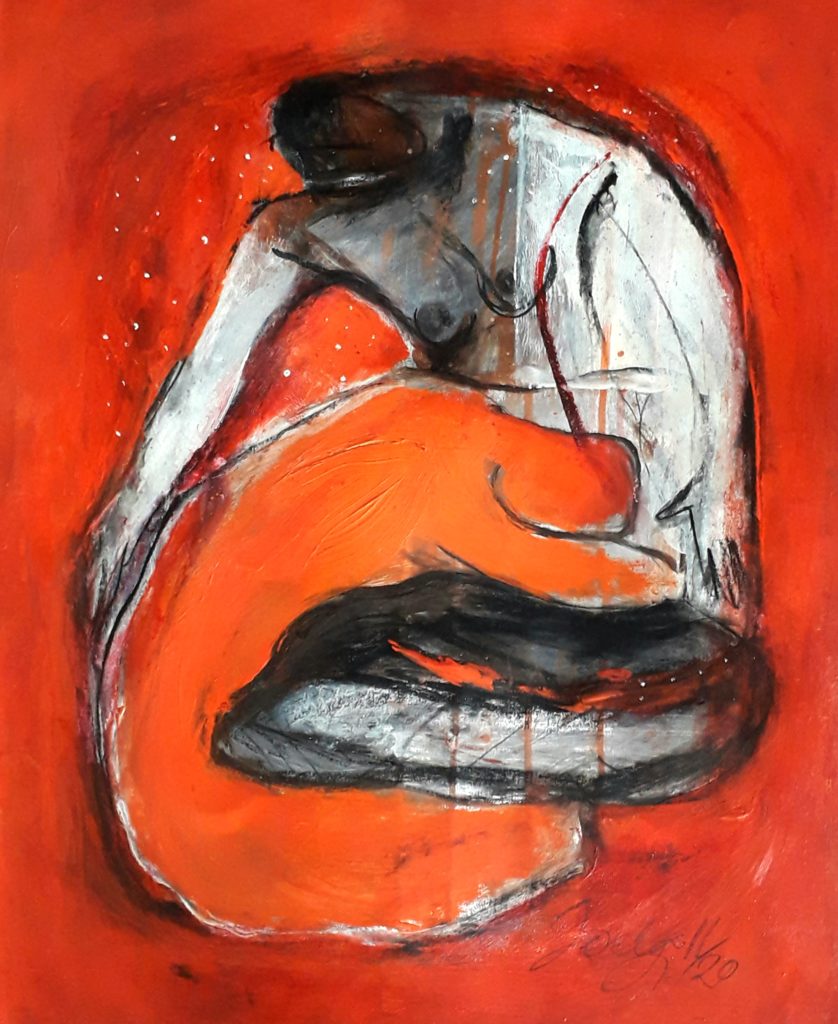 What's integral to the work of an artist?
All of us get lots of input from our surroundings, willingly or unwillingly, knowingly or unknowingly. Ability to read and to understand your conscious or subconscious observations and to give it a visible form, using a medium which you are skillfully aware of, makes you an artist. Your art needs lots of learning, clarity of thought, ability to take risks and ability to communicate using your knowledge of the medium. Your playful exploration and fearlessness help you reach the desired result.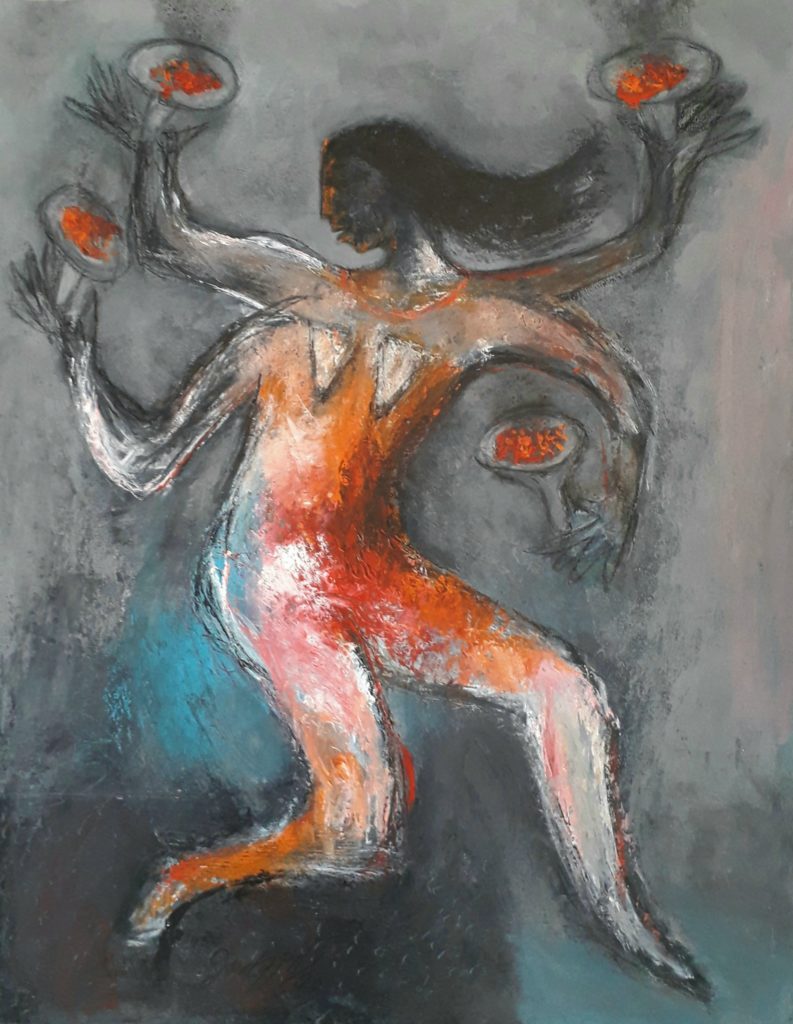 What role does the artist have in society?
No society can survive without art. Art is the lifeline of any social system. Art is everywhere. Nothing literally exists without art. Art consists of a wide range of creative activities. So does it's role in society. All artists have different personalities with different perceptions. So their work also plays different roles in the society. An artist can bring a smile on your face and on the other hand confront you with an ugly truth. Artists create cultural awareness and bind communities; they make you go beyond your boundaries and infuse creativity and innovations to make your life comfortable. Their work connects you with nature, help you travel in time and brings forth the surreal world.  They become the voice of their fellow citizens and lead social concerns.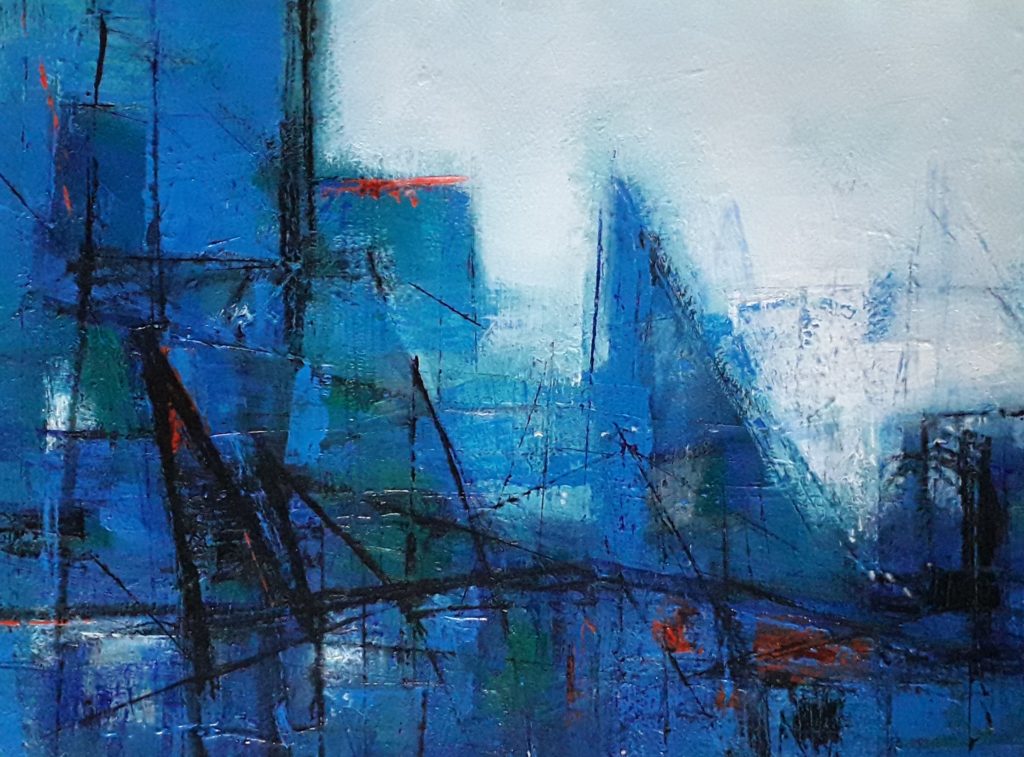 What art do you most identify with?
Many of art lovers keep my work under expressionism category but my sole aim remains to paint and enjoy my work which has a designated role to play. My works mostly depict a sort of subjective and meaningful story containing lots of thought provoking emotions and sometimes incite pain. My canvass carries stylized human forms treated with visible painterly strokes containing lots of genuine texture.
What themes do you pursue?
My paintings convey human concerns and social chaotic situations around me. Something that connects me. These works are constructed upon my perturbed perceptions representing my personal sordid encounters with the modern urban lifestyle, aiming to create a ripple in the mind of viewers. My themes are structured, brick by brick around the enduring solace directly associated with human survival, signifying primitive feelings with emotionally charged narration, confronting the onlookers with devastating experience. My work provides an insight into shattered human values and social isolation in the backdrop of a non-discriminatory growth of topsy-turvy urbanization and egocentric, deceptive and aggressive lifestyle.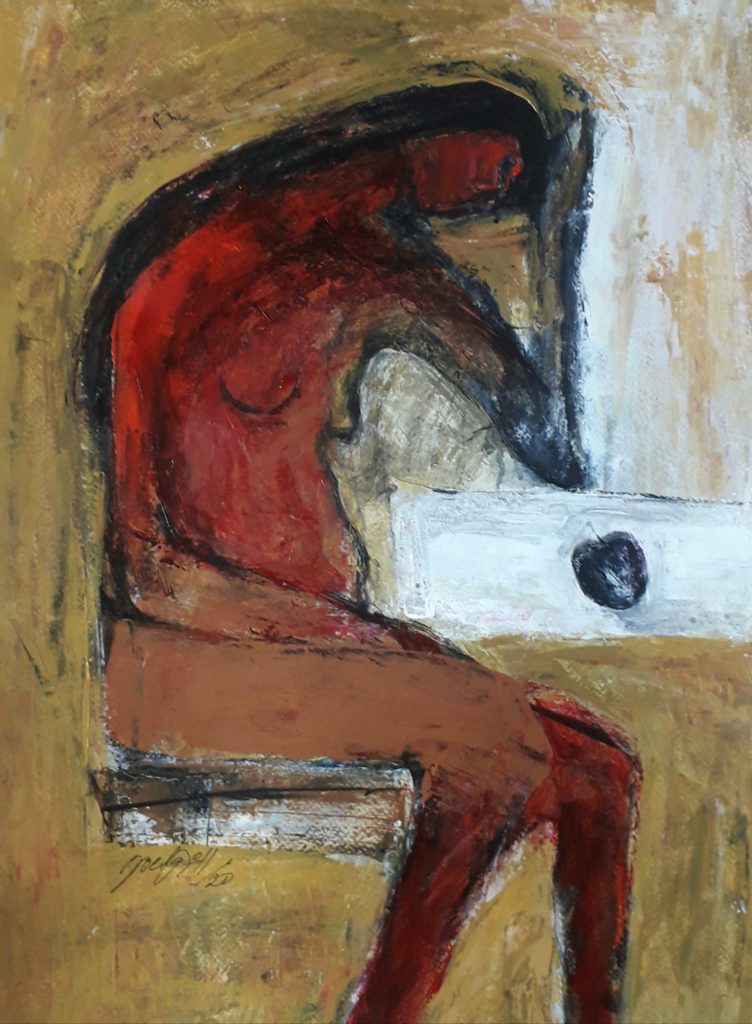 What's your favourite art work?
I admire many artists and their work. Each master creation has it's own value. But my favourite paintings are those which touch someone's life, empathize the plight of a common man and speak about social concern.
Describe a real-life situation that inspired you?
My work may be a result of a specific real-life situation but it is always a comment which generates social anxiety and has a universal language.  For example, my recent work I CAN'T BREATHE is inspired by the American man George Floyd tragedy yet it talks about fanatical atrocities in general sense with an everlasting relevance and carry universal language; it won't lose it's fragrance with time.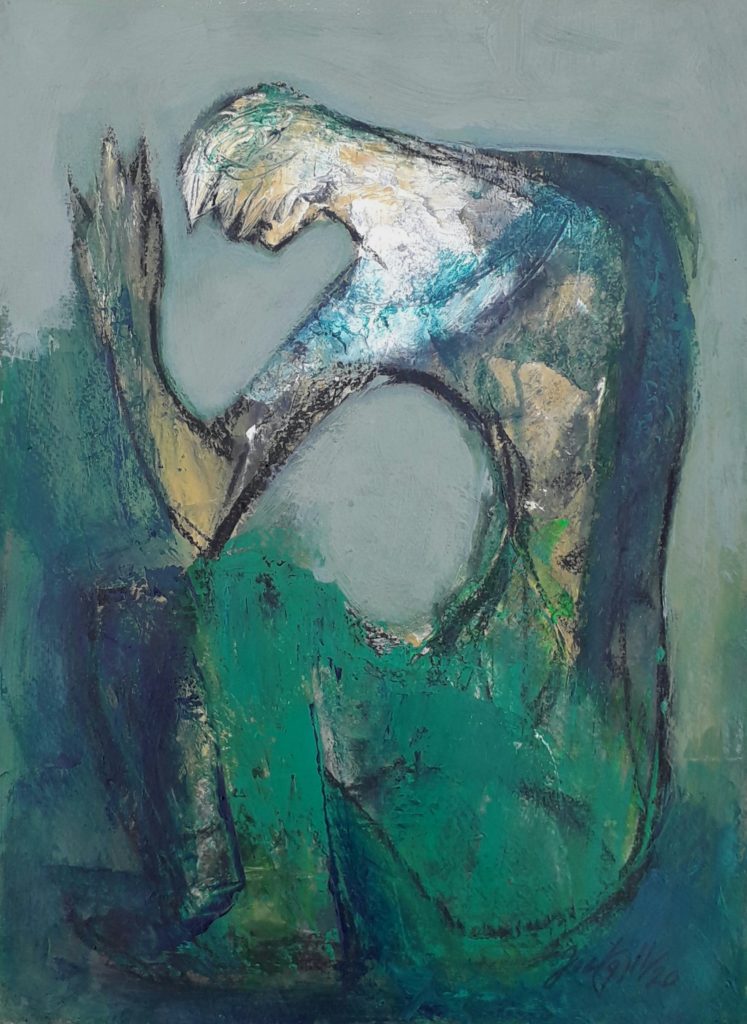 What jobs have you done other than being an artist?
I was always into an art as a profession, be it an art instructor, an illustrator, art consultant or an author of art books.
Why art?
Art is not that I chose to pursue for my professional career but it became my preordained path since my early age and being passionate about art I followed it with full faith and dedication, though it was a time when art was not considered to be an economically sound profession. So I think I was destined to be an artist.
What is an artistic outlook on life?
Living a life is like creating a painting, that grows layer by layer having lots of patches of different shades, abundant brush strokes left by time. Some of these strokes hide behind the new ones whereas some stay permanently. The only difference is that when a life completes its course, the creator is not there to know the final comments given by the onlookers or the critiques.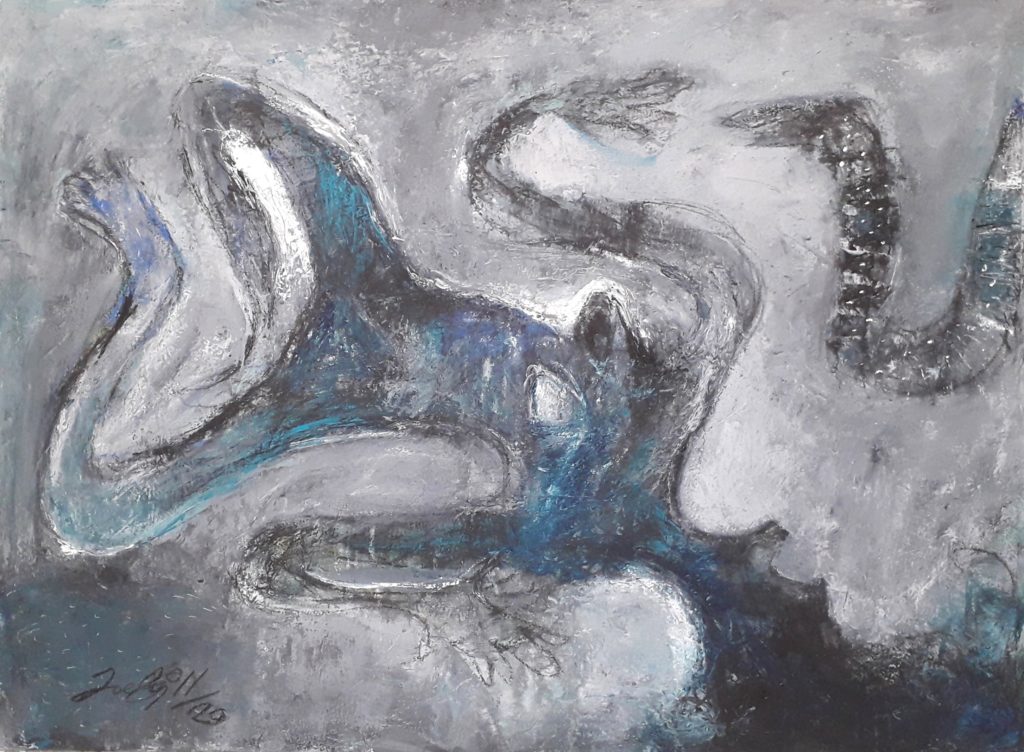 What memorable responses have you had to your work?
I am in proud possession of a simple sketch drawn by the iconic painter Maqbool Fida Hussain who generously created it for me as a token of appreciation during a one-day art camp organized by Airport authority of India in 1987 in Delhi. That was a real memorable moment of my life.
What food, drink, song inspires you?
Indian music (Ghazals/old Bollywood songs) plays a role of a mood-setter for me.  But the work of master painters is always inspiring for me.
Is the artistic life lonely? What do you do to counteract it?
Yes, somehow it is, either you are working or in a thinking mode. An artist is by and large surrounded by the people who have hardly any understanding about a creative mind. So it becomes difficult for him to maintain a meaningful communication with them. That forces him to opt for isolation. I love my loneliness too as it helps me assess my subconscious mind in an urge to vent my emotions. So loneliness is a blessing in disguise for me.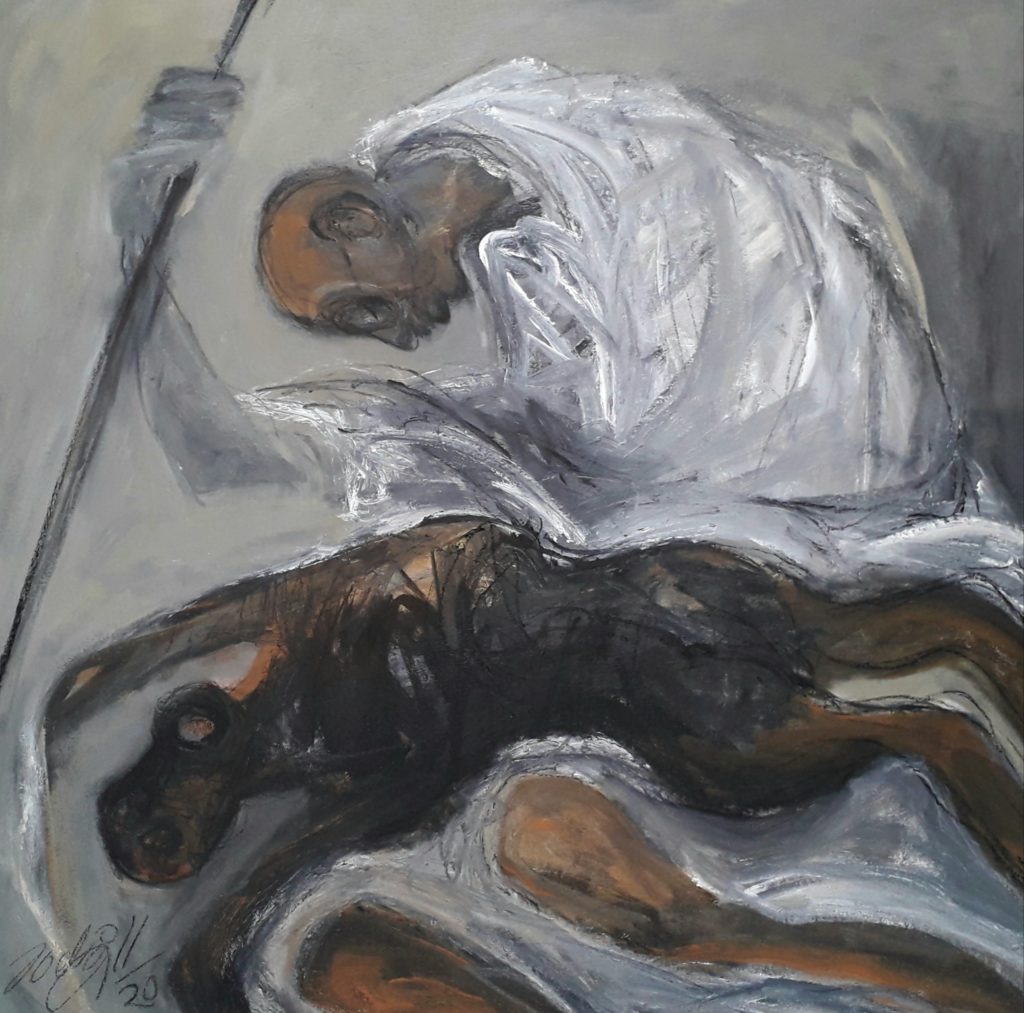 What do you dislike about the art world?
Money making target oriented art events are decaying the level of contemporary art in India. It is becoming difficult for artists to follow their passion, emotions and intellectuality. This would prove fatal for the growth of art in India in course of time.
What do you dislike about your work?
Nothing actually. Every painting I create provides me immense pleasure. It is ecstatic.
What do you like about your work?
Everything, from scribbling to the final stroke. I relish my conversation with every part of it's process.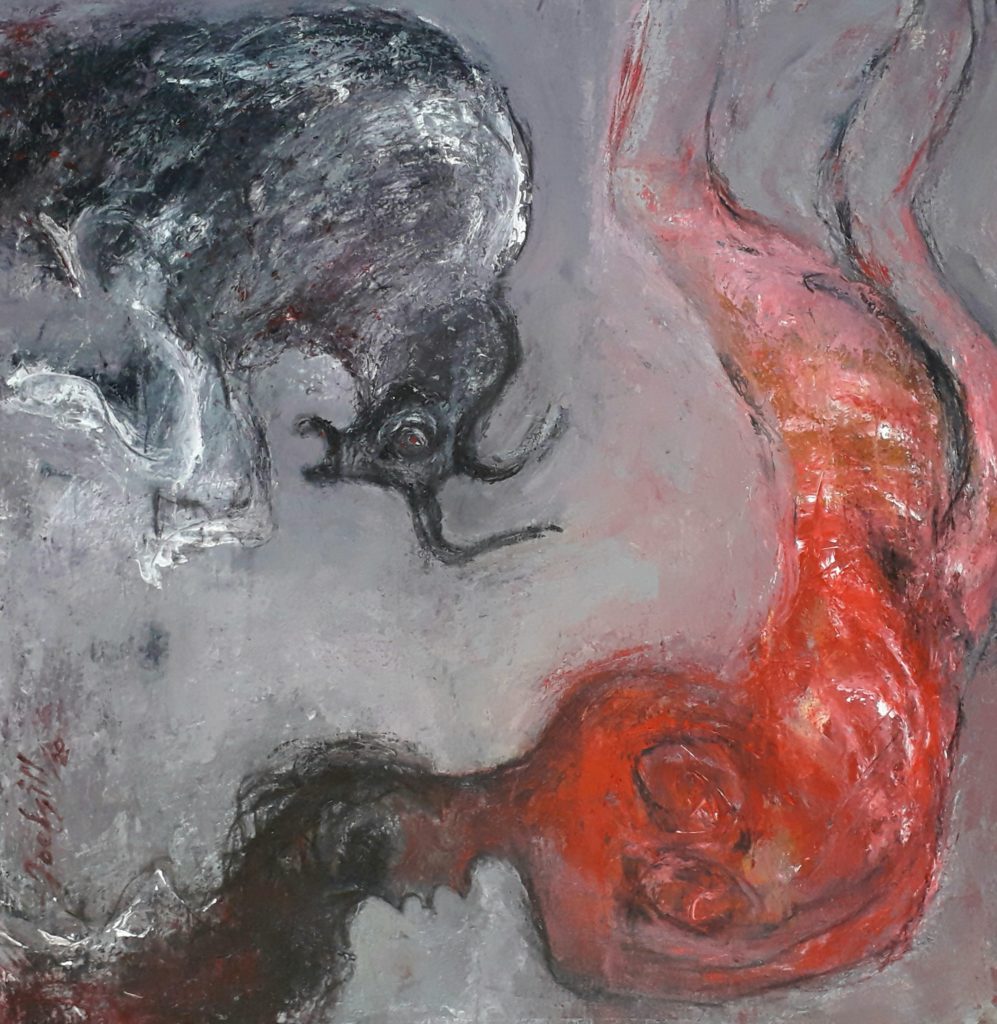 Should art be funded?
Certainly. Any form of art needs support of any kind, be it financial or motivational. In fact financial constrains may mar creativity as well as intellectuality of an artist. Funding of art helps art survive and it helps a society grow.
What role does art funding have?
Art funding is a way of telling artists their worth. It helps uplift the mind as well as soul. Art is not restricted to the elite only, hence art funding caters to every section of society. The process of art funding ultimately helps art activities engage communities to create mutual harmony and preserve cultural as well as social values. Funding of art activities creates a bridge between art and economy.
What is your dream project?
Teaching is my passion. I had been a teacher all my life. I have always dreamt of leading an Institute of Contemporary Art in India.
Name three artists you'd like to be compared to.
Every artist is unique, has lived a different life and existed in varying geographic and cultural background. He carries a different personality. Comparison is like a stamp and it's imprint could be harmful sometimes. I would like the viewers to see me as I am without any comparison.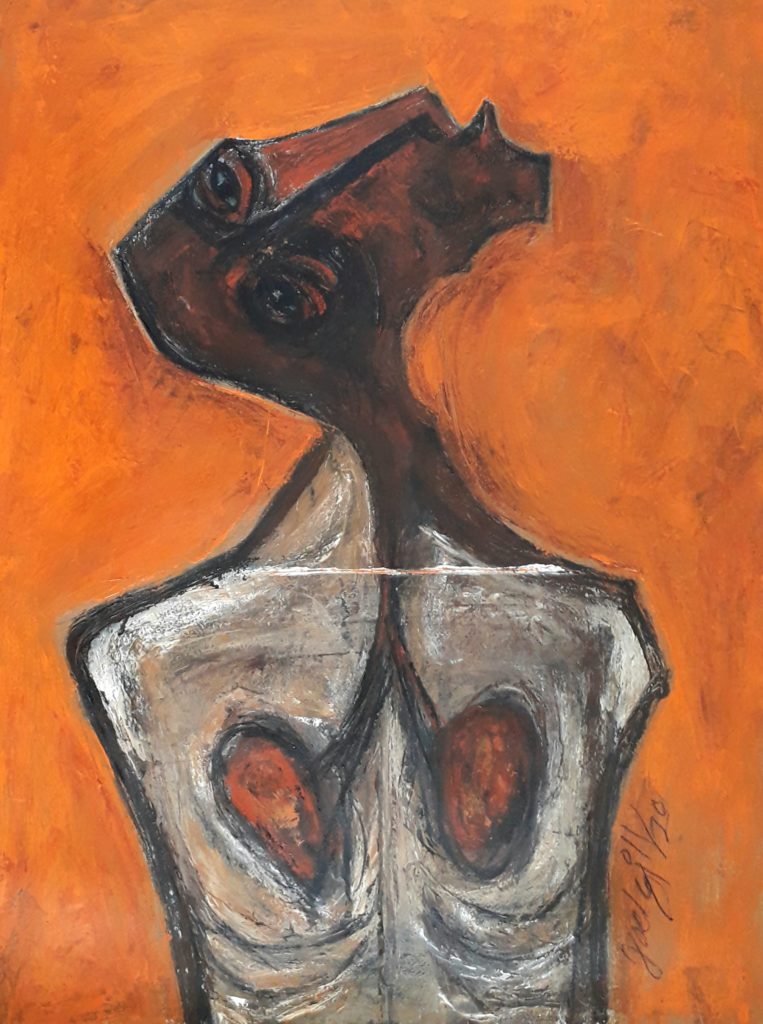 Favorite or most inspirational place?
Italy is my dream destination but National Modern Art gallery of New Delhi is the most inspirational place for me.
What's the best piece of advice you've been given?
Don't remember exactly but all kinds of appreciation from friends gives me strength and motivation.
Professionally, what's your goal?
Though I am very ambitious about my art yet I am a firm believer of one step at a time notion. I will allow my destiny to play it's part.
Future plans?
I plan to showcase my work in India and abroad, especially European countries.