Chef Prasad Metrani has a culinary experience of over 14 years and has worked in premium hospitality brands in India and abroad in various capacities. He has a diversified background in gastronomical science and kitchen management, having worked in diverse roles at major hotels and restaurant chains. He is highly adept at advanced contemporary kitchen skills, procedures and terminology. Chef Prasad has a proven record of absorbing new concepts easily and adapting to highly demanding and ever-changing industry norms and situations. Interpersonal skills and team building are a significant part of his skill set which enables him to optimize operations.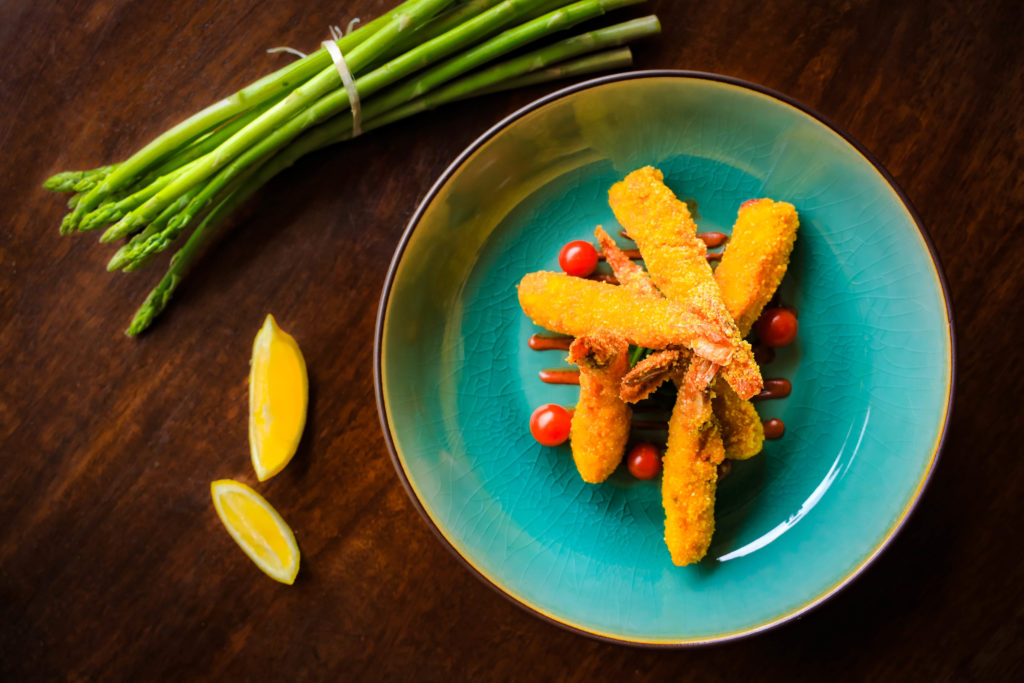 At Fairmont Jaipur, Chef Prasad has been instrumental in transforming the food and beverage of the palace hotel, from the breakfast at Zoya, the modern all-day dining to the progressive Indian small plates at Anjum, the tea and coffee lounge, from Lost Recipes at Zarin, the specialty royal dining restaurant to impeccable, handcrafted menus for high profile social events that the hotel is a preferred destination for. He has also led his experienced teams at international Fairmont properties for event-based projects, showcasing the best of Indian cuisine in Fairmont Montreux, Switzerland and Fairmont Baku, Azerbaijan. Food for him is all about retaining the authenticity of recipes, flavours of spices and freshness of ingredients. He is a strong promoter of natural and organic produce from local markets. For him, flavours and colours work best in symmetry and complement each other. Artistic presentations to showcase the two are his forte and his passion. Prasad lives in Jaipur with his wife Pranita, an architect by profession and a cake artist by passion.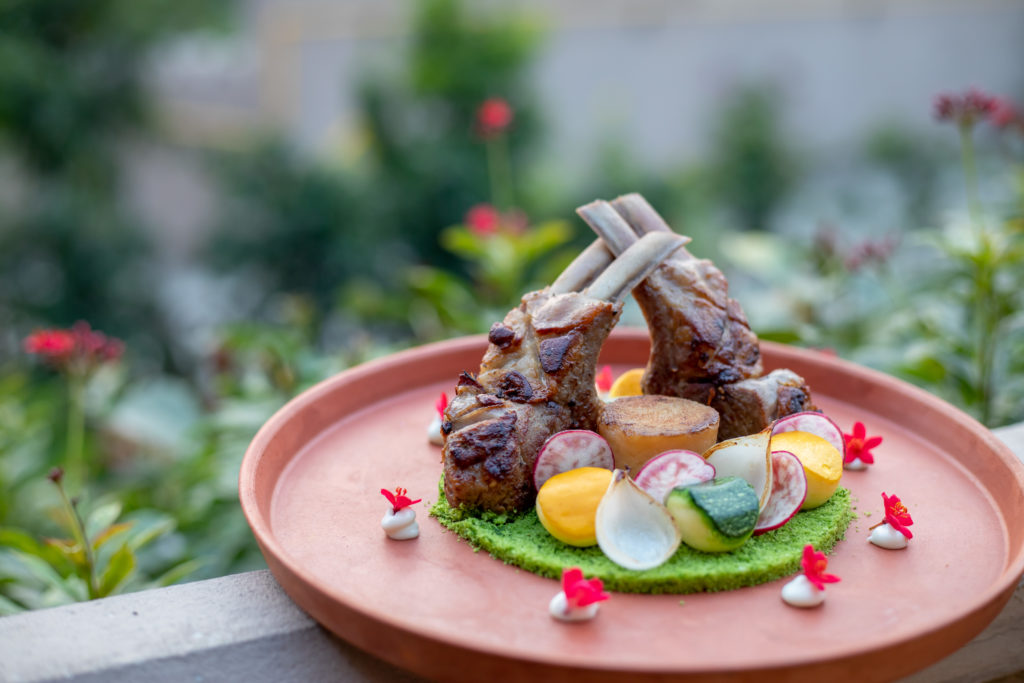 Do you have a favourite time of year or set of ingredients that you look forward to working with?
I don't have a favourite season, but I definitely do have a few all-time favourite ingredients that I always look forward to working with.  Truffles are a rare ingredient the white ones are only available a couple of months of the year, almost exclusively from one part of Italy, where they must be foraged by special pigs, and every year the yield keeps on decreasing making this ingredient rarer and more precious. Truffles are, in short, the perfect luxury commodity with an increasing value on every batch. Utilizing truffles to create valuable and priceless moments of celebration for guests is what drives me to work with them and makes truffles very fascinating to me.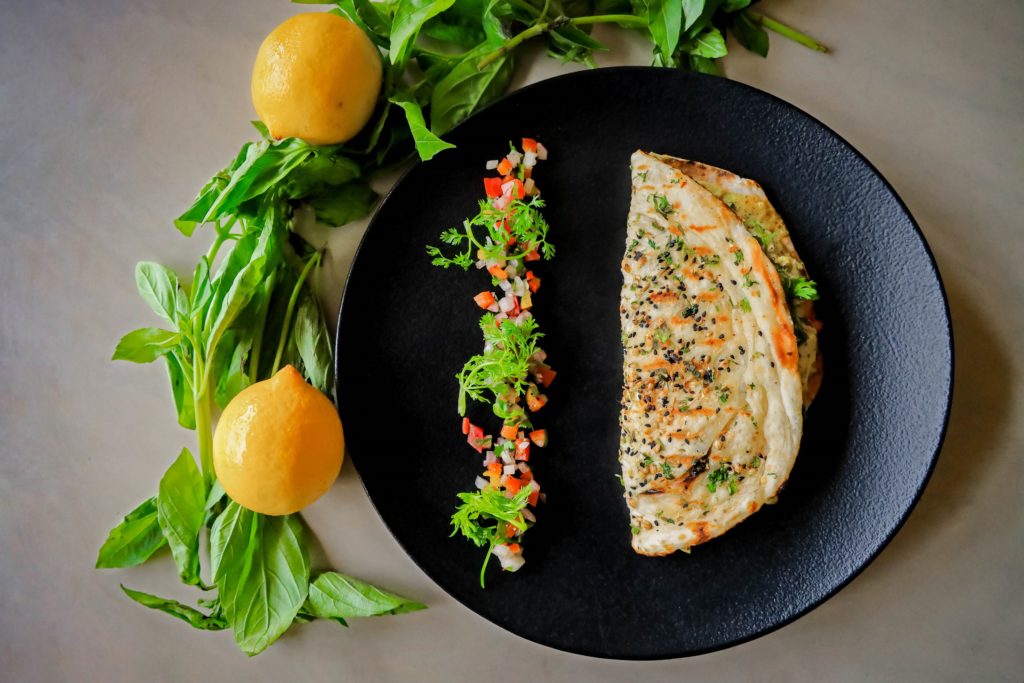 What would you do if you weren't a chef?
If not a chef then I would have become a medical practitioner, I was studying medicine stream before I found my calling in the kitchen.
Do your personal preferences influence the menu at all?
As a chef, I need to remember that I am running a business and my first duty is to satisfy my guests. One of the first things any professional chef learns is to prepare a great meal, regardless of whether it's something they personally like or not. Making things to please a guest's palate preference helps you develop your own tastes and appreciate wonderful ingredients and cooking methods. My last thought here is that if you think it's perfect but the majority of your guests don't like it, it is better to rethink.
What do you think is the most over-hyped food trend currently?
Food trends have completely taken over the internet over the past few years. There are some trends that are fantastic (think avocado toast and cronuts), but there are some that seem over hyped and not worth the buzz created around them. For example Açai Bowls, Sushi Burrito, Rolled Ice Cream and Cloud Eggs.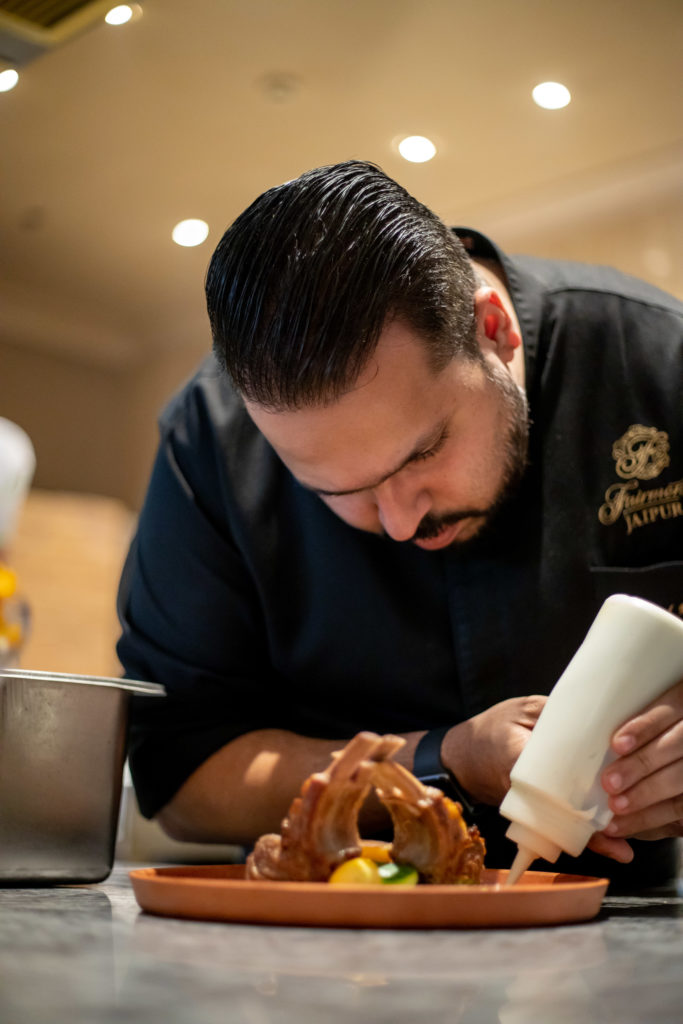 When are you happiest?
In middle of busy dinner operations, working in my kitchen and adapting to guest requirements.
When you're not in the kitchen where can you be found?
My love for cooking will always remain intact no matter how busy my schedule is. It's the most pleasant way and the easiest way for me to introspect. My daily schedule of 8-10 hours is what the job demands where mostly I cater to others request, but after my work hours also I love to cook not only because I am most comfortable when I am cooking but at the same time it's my own stress buster and a way to pamper myself and my loved ones. My wife is a passionate cake artist and creates some beautiful customized cakes. I love to help her out with her venture and encourage her skills and passion.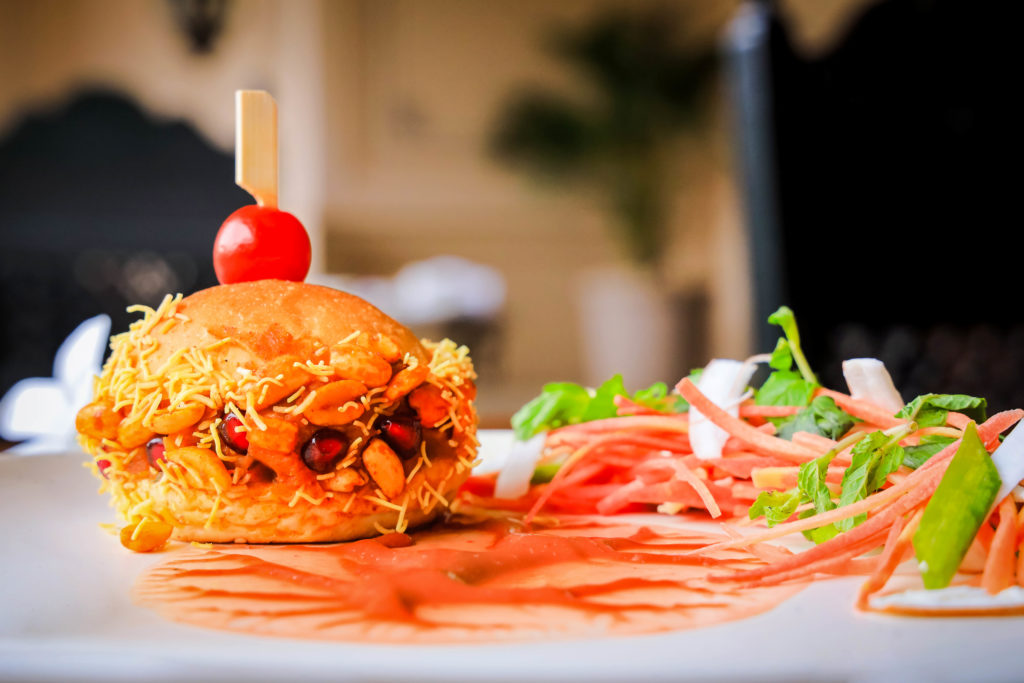 Where is your favourite place to dine?
It's a very long list as I do love to treat myself and my wife to a great meal out whenever possible. It goes without saying that I enjoy a good hearty meal of Laal Maans with Churra Paratha at Zarin, Fairmont Jaipur. A few other restaurants which are my favourite places to eat include Burnt Ends in Singapore and Nadodi in Kuala Lampur.
What's your favourite takeaway or comfort food?
Dal makhani and butter chicken is my comfort food!
Which is the dish you've created that you are most proud of and why?
Yogurtulu Ispanki- a warm spinach Turkish salad with garlic yoghurt and crispy onions, and Fattir- Puff pastry Egyptian pizza. Recreating these exciting dishes with Indian ingredients made it extremely enjoyable.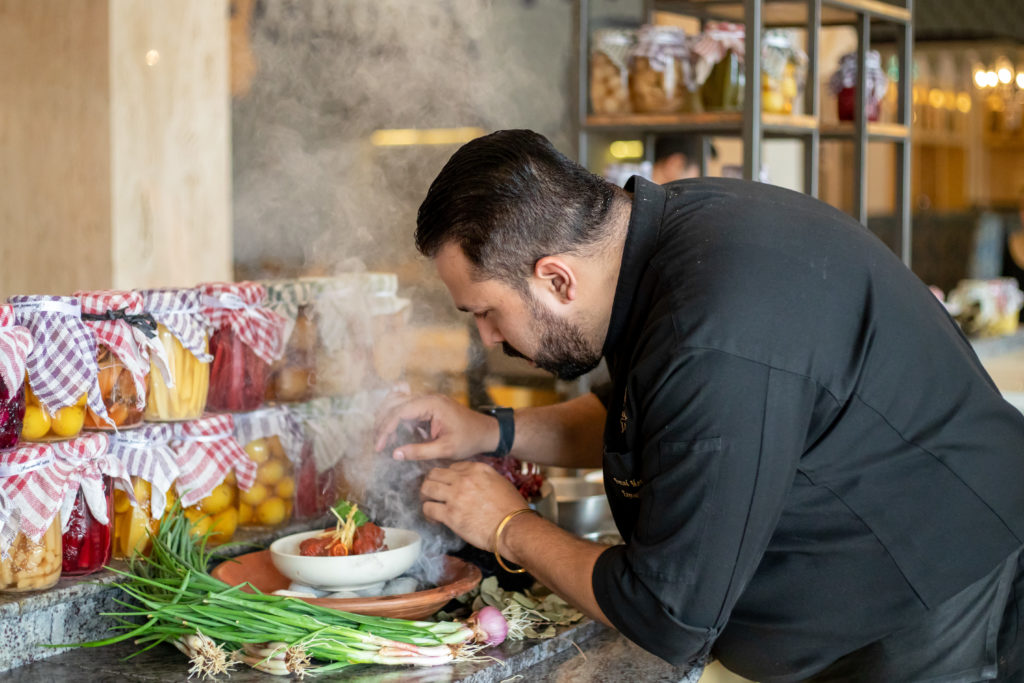 You're having friends over for dinner tonight. What's on the table?
Either a roast chicken with roasted root veggies and a pan jus or, curried eggs with paratha and some desserts whipped up by my wife.
What is the USP of your cuisine?
Simplicity and the love for ingredients and flavors….. cooking for me is all about flavors, currently guests are more into wellness. To leverage this requirement, we also have introduced certain pointers in our kitchen.
What's your comfort food and what does it remind you of?
Actually the list is never-ending… but I have listed down a few here:
Curried eggs made with lots of onions and chilli with homemade rotis- all time favourite made by my mother.
Missal Pav- from Sadhana in Nasik
Vada Pav- from my school VPM's vidya Mandir in Dahisar, Mumbai
Masala Poha with Kanda made by Wife- Super delicious
Murgh Biryani from Sheraton Café, Amberpet, Hyderabad.