"Most of my work is an exercise in overcoming restraint.  Restraint is sometimes needed to accurately represent a subject, but I am more interested in implying forms over clearly defining them.  I'd like the viewer to interpret and find things I didn't necessarily intend, which encourages a more personal reaction to the work. I paint from my own long exposure photographs which helps to encourage this freedom.  Leaving the shutter open yields images of beautifully distorted figures. I cull most of my subject matter from the streets and subways of New York City.  I attempt to capture the congestion and pace of city life.  Most of my paintings are mere glimpses of figures, much like one's experience in a densely populated urban environment, says artist Jay Pingree.
What's your artistic background?
Early on, my parents recognized and encouraged my creativity.  With the continual support I received I was given the ability to organically develop and grow as an artist from an early age.  It's always been there.
What's integral to the work of an artist?
I can only speak of what is integral to my own work, but is likely universal: freedom and courage.  Both with the medium and with navigation.  Art is far more exciting if it is honed from within.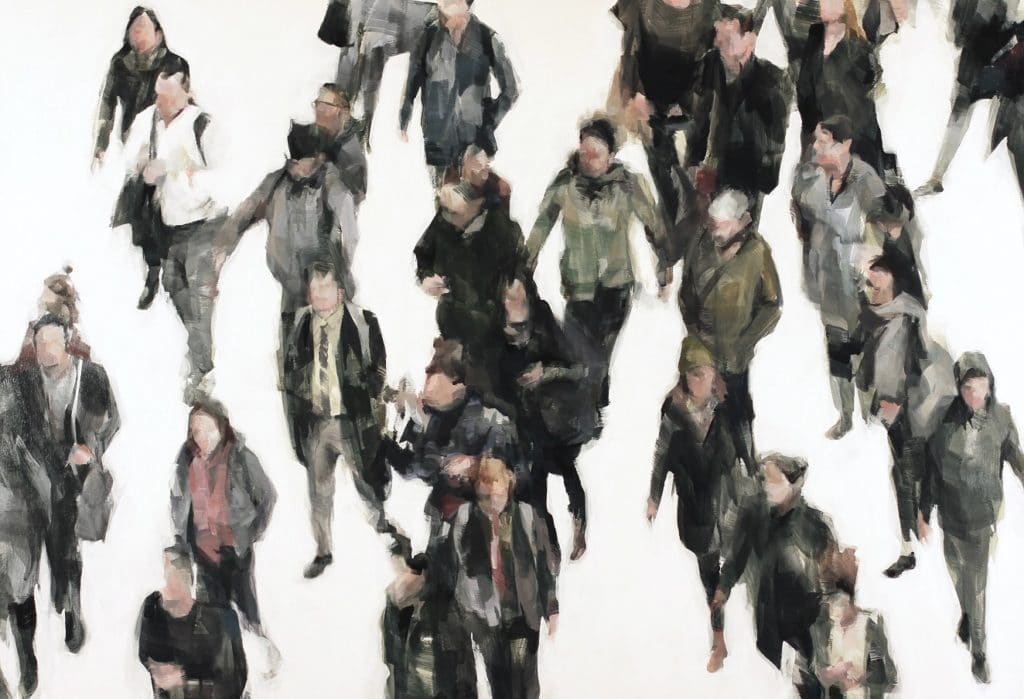 What role does the artist have in society?
Art and artists are everywhere and in everything.  'Art' is an obscenely broad term.  It's amusing when I hear someone say that art and artists are non-essential in a society.  But if you're asking what role a painter or sculptor has, I would say to enhance and open up the world to the viewer.
What art do you most identify with?
Unrefined art.  Art which I can see how it's been made.  Art that looks chaotic but the given subject is clear.  Representational, but not without something included from the artist.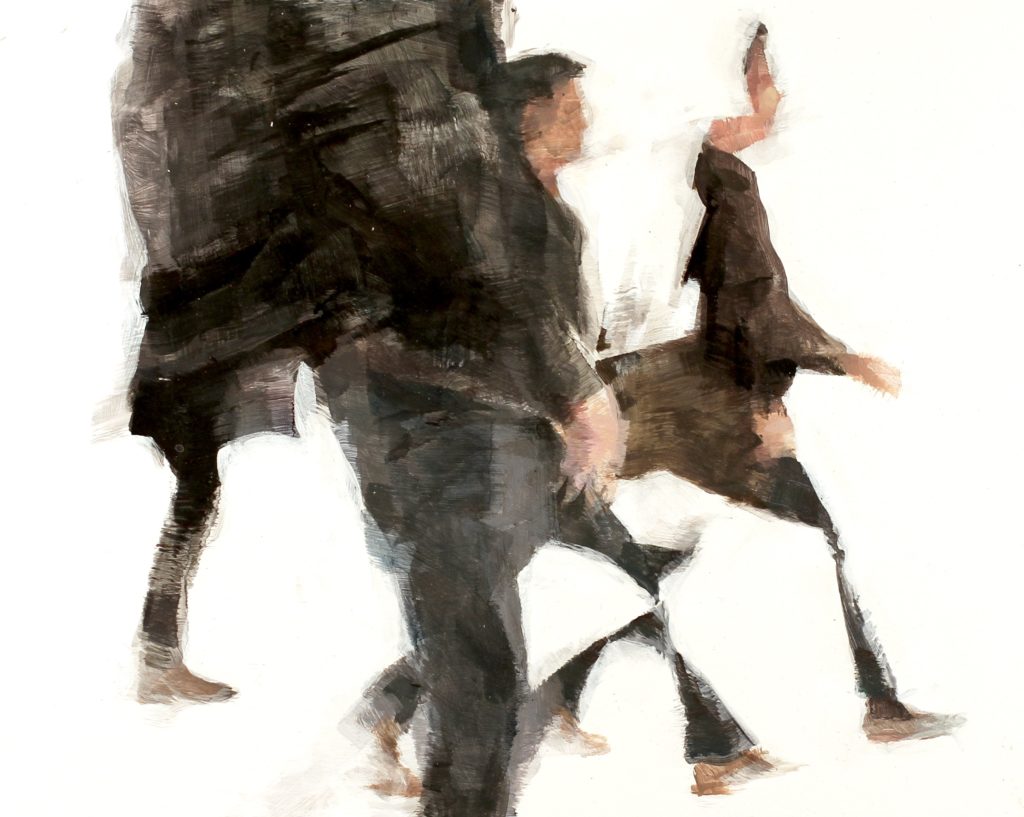 What themes do you pursue?
I have been pursuing the theme of motion for many years.  All of us and
our surroundings are in perpetual motion.  Art and photography capture moments.  My figures are moving through a moment.
What's your favourite art work?
The drawings and paintings of Giacometti.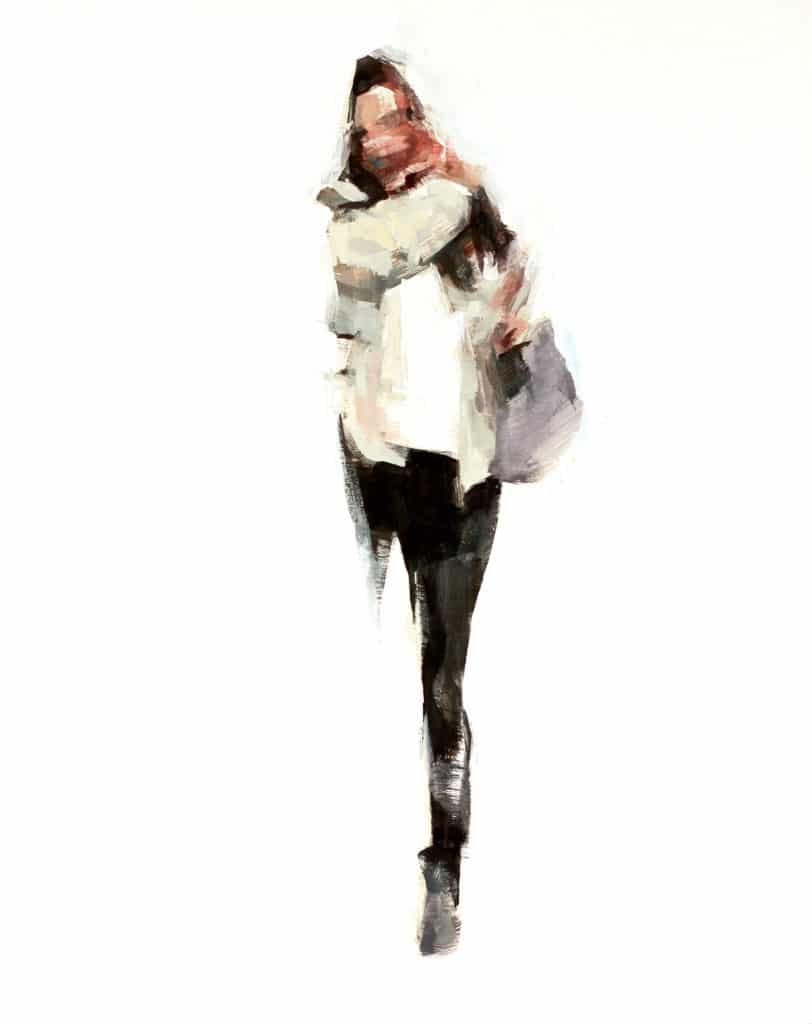 Describe a real-life situation that inspired you?
Being immersed in nature and being reminded of how much is outside my little world is always inspiring and freeing.  I love to explore and see new things.  It helps with new perspectives in the studio.
What jobs have you done other than being an artist?
Carpenter, hotel concierge in NYC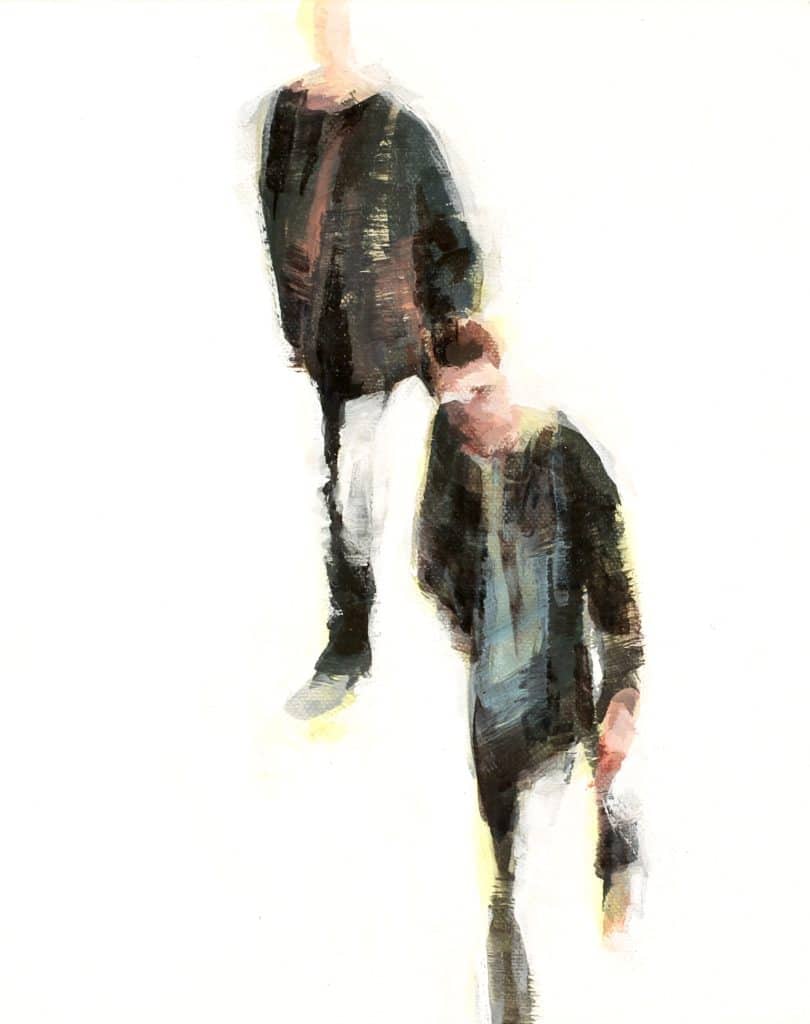 Why art?
It's what I love and what I'm good at.  There's never been an alternative.
What is an artistic outlook on life?
To create and define everything in one's world for themselves and not based on anyone else's ideas.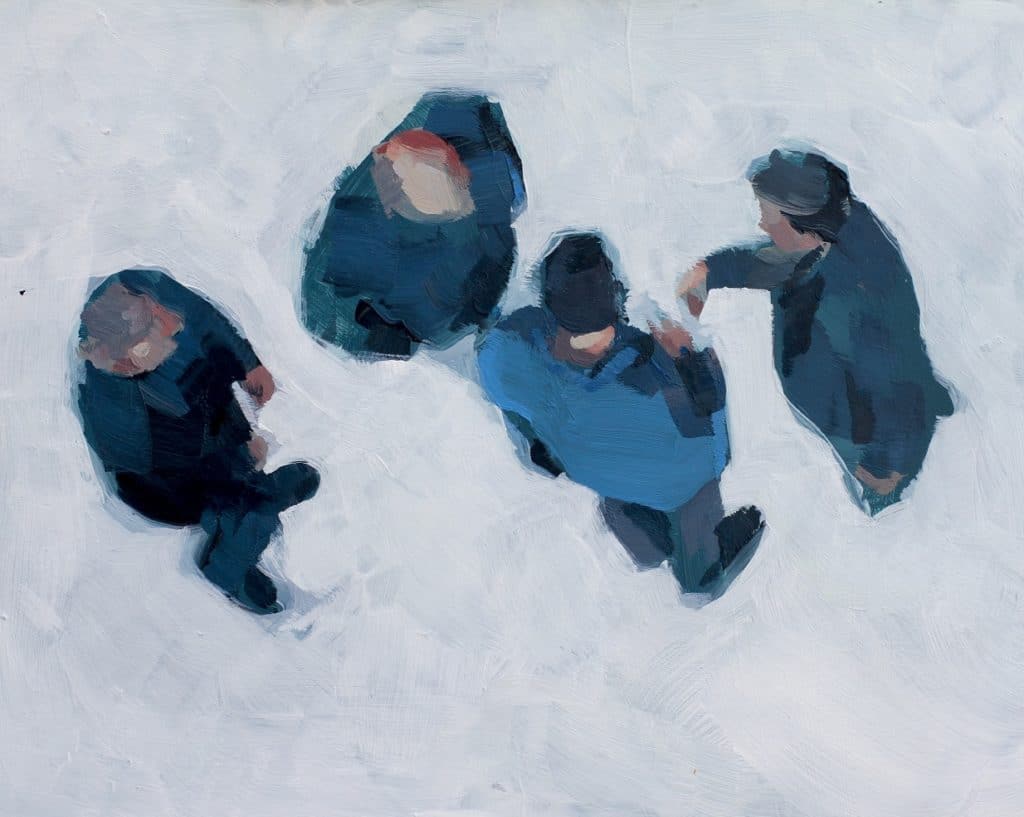 What memorable responses have you had to your work?
I'm working on a large commission right now.  The collector told me she is comforted by my figures in motion.  That having a painting in her home of figures rushing by, where she is still, enhances and amplifies her stillness.  I love this.  I also get many people who identify with particular figures even if they are completely abstracted and made up of just a few brushstrokes.  I also love this.
What food, drink, song inspires you?
While I love food I can't say food or drink inspires me.  Music is big part of my practice but I also can't say any one song or artist inspires me to paint.  I use music to help me shift gears, if needed, while painting, going from, say, Jimmy Smith to Radiohead.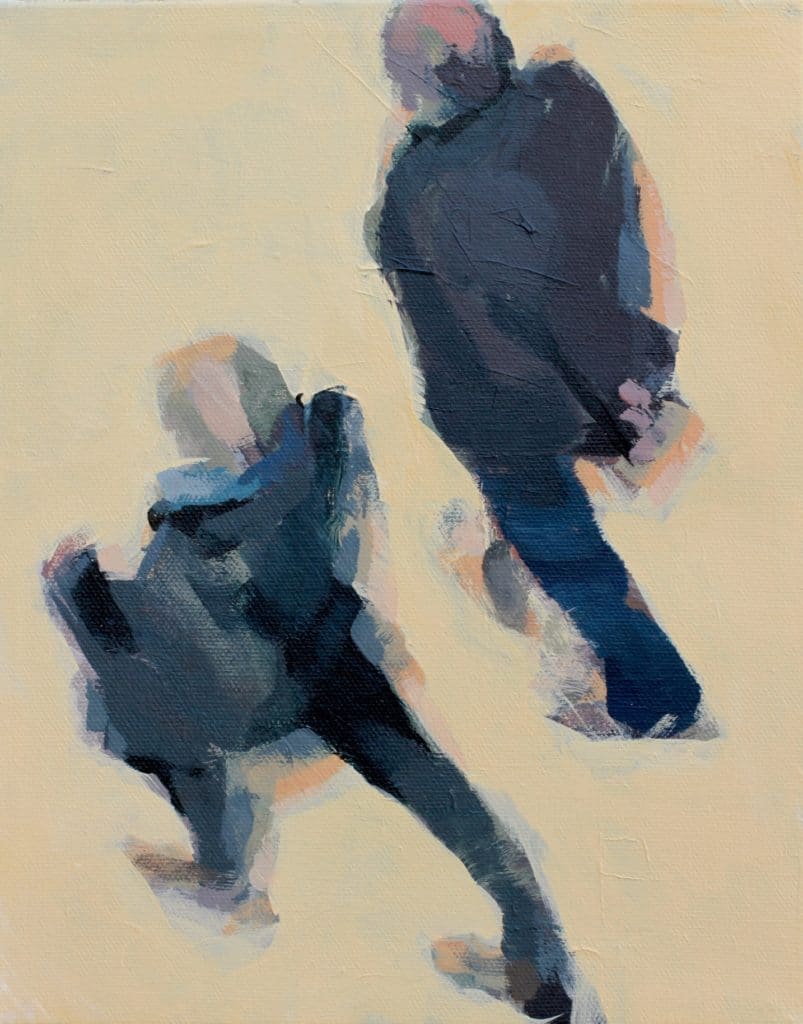 Is the artistic life lonely? What do you do to counteract it?
I am mostly fine with solitude and always have been, which is a good thing because an artist's life is one of solitude.  Thankfully, though, I have a wonderful family and great friends to spend time with outside the studio.
What do you dislike about the art world?
Quality of work and integrity of ideas are generally not paramount for an artist to succeed in today's art world.  In the upper echelon, the art that's purchased and the success of the artist is more about status and reputation than a genuine love of the work in question.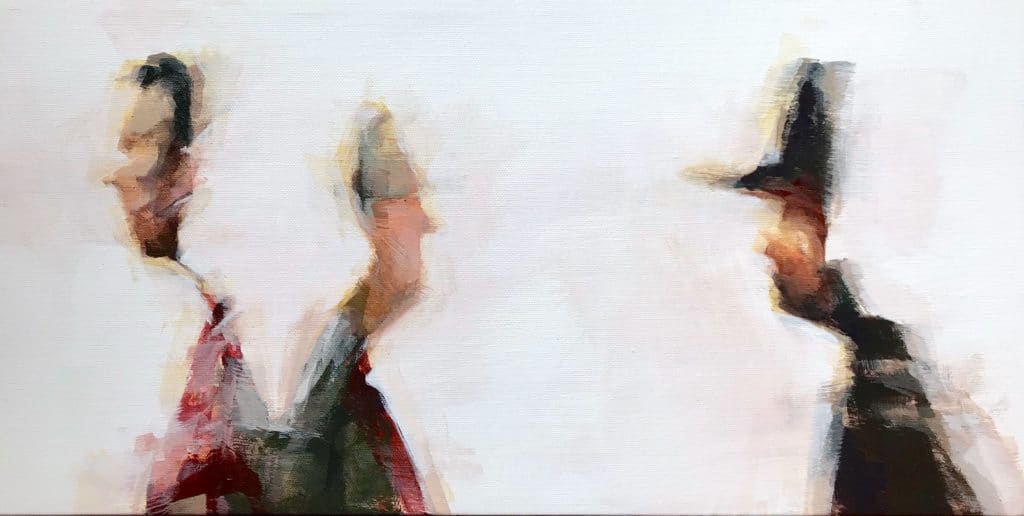 What do you dislike about your work?
Much of my work is still too controlled in my eyes.  I am always trying to loosen up and find that magical middle ground between structure and total abandon.
What do you like about your work?
I like that I am still evolving.  Growing, experimenting and exploring are essential for me and looking back on my work confirms that I have been true to this.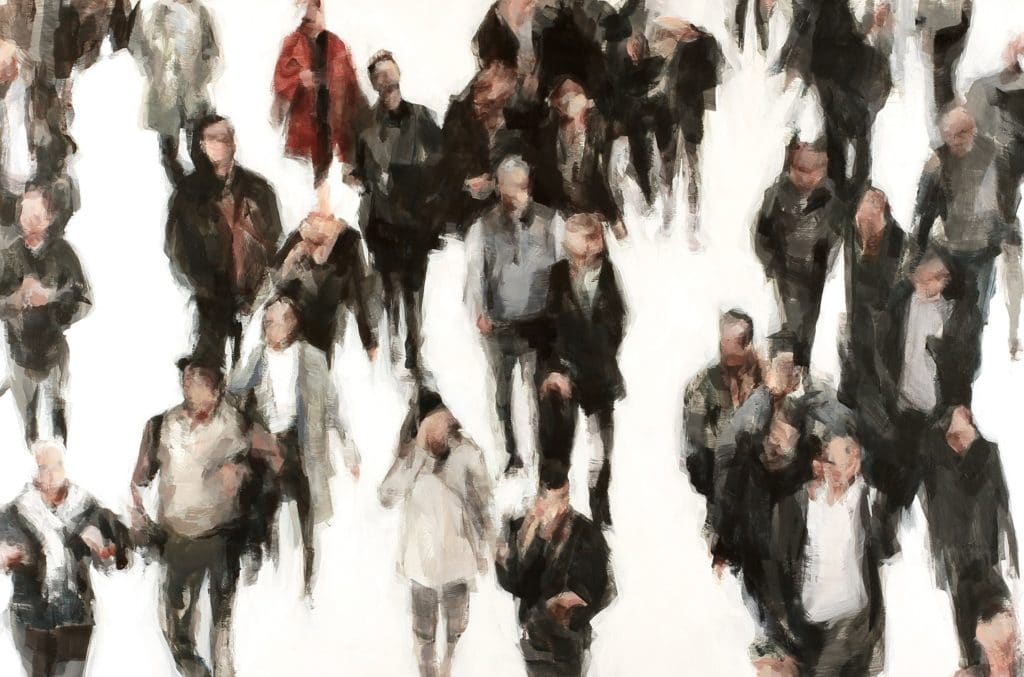 Should art be funded?
Absolutely!  As long as those who fund have no influence on the art being made.
What role does arts funding have?
I guess I know little about this as a field.  But putting money into the arts has to be a good thing!
What is your dream project?
Right now I am looking for a mural commission.  This would be completely new for me and a big, fun challenge.  A close second would be to have the freedom and space to paint whatever I wanted and not worry about the means or sales.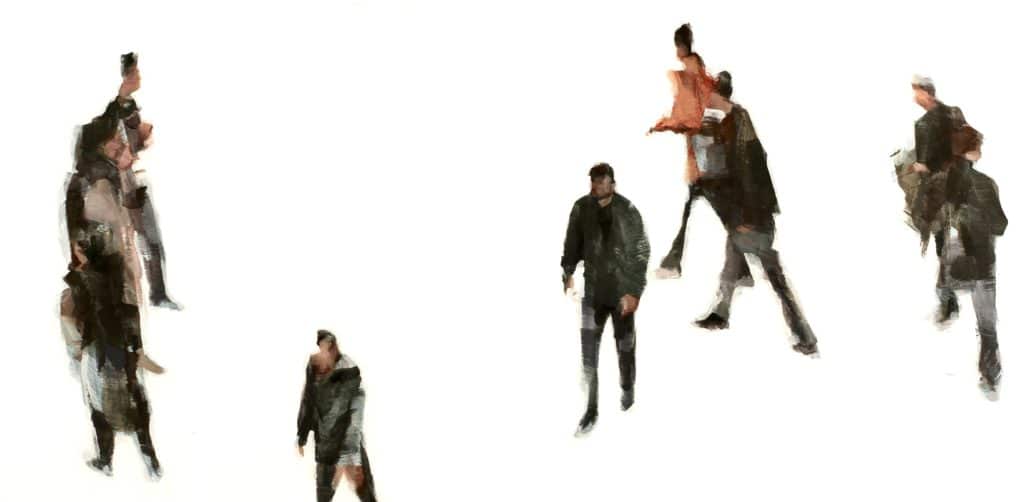 Name three artists you'd like to be compared to.
Gzegorz Gwiazda, James Mountford, Alex Kanevsky
Favourite or most inspirational place?
The forest.
What's the best piece of advice you've been given?
Take your work seriously but not yourself.
Professionally, what's your goal?
I would simply like to continue painting and growing as a painter, so I'd like to continue making money painting in order to sustain the practice.  Sustainability is my goal.