Vilas Pawar joined Choice Hospitality India as Chief Executive Officer in January 2006. He is responsible for developing and managing the operations of the company in the Indian region for Choice Hotel International. Vilas Pawar graduated from the Institute of Hotel Management-Mumbai and he is an alumnus of Mayo College, Ajmer. He has a rich hospitality experience for over 27 years, for setting up, operating and managing hospitality organizations. He worked with the Taj Group of Hotels, Hyatt hotels and Carlson Rezidor Group of Hotels.
What makes Choice Hotels stand out from other hospitality brands?
Choice Hotels India is a wholly owned subsidiary of Choice Hotels International, one of the largest and most successful lodging franchiser in the world with over 7500 hotels in more than 40 countries and territories. Our value offering in the mid segment hospitality industry, as a franchiser makes us truly stand out. We strongly believe that we offer the best value to our associated hotels in terms of the support we offer vis-a-vis accessibility to our domestic and international distribution channels, Choice University for our training modules, the management skill set for put in place processes and systems and the expertise we provide during pre opening / on boarding.
Building the right team is crucial for a property's success. What are the key skills you look for when hiring new employees?
Knowledge, integrity and ability to adapt to different situations are key skills I look for when hiring new employees. Being in the hospitality business, the overall personality is important as well.
2020 was a challenging year for the hospitality industry. In your opinion, how will travel trends change in the second half of 2021?
2020 was indeed an unprecedented year and truly a challenging one. The pandemic took us all by surprise and just when we were starting to tread on the path of recovery, India witnessed the second wave in April 2021. However, we were fortunate that as a segment and industry we proved to be resilient and the recovery this time over did not take as long as last year.
We are optimistic on the business levels recovery this time. The second half of 2021 has not achieved to pre covid levels but system side occupancy has averaged to 45% per month till date. The travel which was supported with socials, quarantine business, healthcare workers in the first half of 2021 has seen rapid and quick growth with the second half of 2021 witnessing increased domestic leisure, corporate FITs and smaller residential conferences from corporates .
Was a career in hospitality something you always dreamt of?  What is your advice to aspiring hoteliers? 
Yes, right from my school days, I was attracted towards this industry and wanted to be a part of it. As clichéd as it may sound, but work hard, work smart and work honestly. There are no short cuts to success. The harder you work when you are young, the more successful you will be when you get older.
Which cities are your favourites for: 1) food 2) history 3) fashion?
Food  – Mumbai, Amritsar, Kerala, Kashmir and London
History – All the cities in Rajasthan and most of Europe
Fashion – Has to be London (I prefer the traditional / conservative fashion, as I find it classier).
 What are some of the new measures your team has put into place to deal with the post-COVID-19 situation?
Our commitment towards all our stakeholders – asset owners, employees and guests has been to deliver a clean hygienic value for money hotel experience and best ROI for the hotel owners. We have been compassionate and empathetic towards our employees, hotel teams, promoters and stakeholders and continue to be so while keeping a close watch on the bottom line of the business. Every effort is being made to increase our distribution and alongside cost control measures are being employed.
 How has the pandemic changed the way you work?
One has learnt to take surprises in one's stride and be prepared for eventualities. In addition, one of my biggest learning was to be able to be able to work from home, which pre Covid was not something one was used too.
What would you do if you weren't a hotelier?
I would be an officer in the Indian Army if not a hotelier!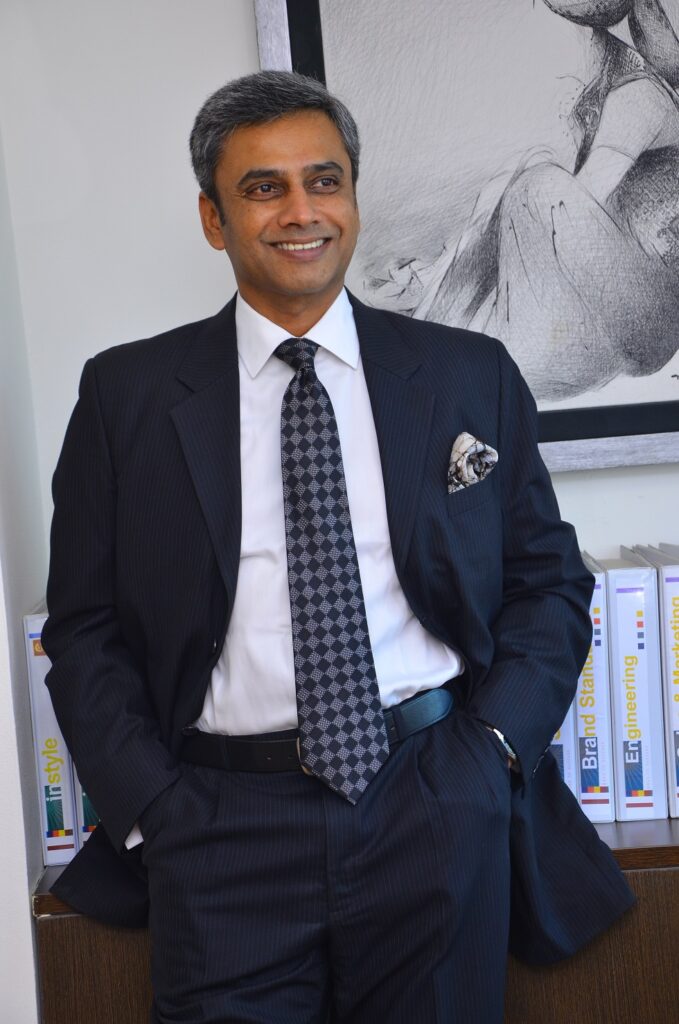 When are you happiest? 
I am happiest when I am with my loved ones and when I have achieved what I set out to at work.
Favourite or most inspirational place?
There are many. I love traveling and experiencing new destinations and cultures. With regards to inspiration, there is nothing better than the beautiful and unique cities of India to inspire you.