With a post-graduation degree in Business Administration and International Business from ITM Kharghar (2005), EDHEC Business School (Lille-Nice, France), Groupe ESSCA (Budapest, Hungary), Sumit Jaiswal started his professional journey with Champagne Indage Ltd. back in 2005. With a successful track record of 15 years in developing products, nurturing brands and implementing consumer led marketing initiatives, Sumit has grown to be very passionate about the wine and spirits industry, possessing a keen understanding of the category and consumers alike.  He has been associated with the wine producer since 2008, presently working in the position of VP – Marketing and Exim at Grover Zampa Vineyards, overseeing and heralding both local and global marketing initiatives for the brand. His previous stints include a brief tenure at The Nielson Company (AC Nielson) as a Client Solutions Executive and Indage Vintners Ltd. In Export Business Development. He is passionate about squash, yoga, photography, wildlife, skiing and travelling. In this conversation we speak with Sumit Jaiswal about Grover-Zampa Vineyard's very recent launch-a limited edition handcrafted wine interestingly named Signet. This premium wine showcases 5 varietals of reds namely Signet Spectrum, Signet Shiraz (Amphora), Signet Shiraz (2L Foudre), Signet Shiraz (1L Foudre) and Signet Shiraz (24 months French Barriques). 
What was the thought behind coming up with these new wines?
Grover Zampa, since its inception, has been associated with many firsts in the Indian wine industry. Keeping with this legacy of constantly innovating whether be its viticulture, winemaking or crafting experiences we are always evolving with the times and consumer tastes and preferences. Constant efforts to upgrade viticulture practices better techniques and talent has resulted in a significant improvement in the quality of grapes harvested in all our vineyards. 180 Awards in international competition of repute are a testimony. To make the best quality wine out of these high-quality grapes harvested, we brought some innovations in winemaking practices so that these high-quality grapes could make excellent wines.
In 2019, we imported Amphoras, Foudres and concrete tanks from Europe to experiment and make some unique wines. Signet is the result of labour, hard work and passion put by our viticulture and winemaking team which we launched in December 2021 using the above equipments for making the wines and ageing them.
How has the pandemic affected the wine industry worldwide?
The COVID-19 pandemic has transformed the world for more than a year now. Wine distribution channels globally were and are yet subjected to the stringency of national and regional lockdowns, closures of hotels, restaurants and bars, and dependency on international tourism. The lack of foreign tourism has led to a sharp drop in local wine consumption in many wine-growing countries.
At home consumption has been the new going out for people; they relish more expensive domestic brands of wine and spirits and have become accustomed to the taste. As a result of this, we have seen consumers prioritizing quality over quantity thereby creating a shift in the premium range over the imported ones. We have also observed changes in the purchasing behaviour of consumers, who have become dependent on buying wine at food retailers, modern trade as well as online. We look forward to having wine sales going online to reach a wider consumer base adding another channel to our sales.
Are these wines available all over India currently? What is the USP of these new wines?
Signet range is exclusively retailed from our Bangalore vineyards. Signet is aged in foudres, amphoras, and concrete tanks and is a very premium wine. It is made from handpicked grapes which are then sorted using our high tech optical sorting machine used only by Grover Zampa in India. It is single-vineyards, unfiltered, estate bottled and the variations have different ageing techniques and is wax sealed.
What is the future of wine tourism in India?
The Indian consumer is getting more aware of wines day by day and is showing a lot of interest in the category. This is seconded by the growth rate, a growing number of wine festivals and visitors to them, more number of consumers training and tasting and we also see substantial growth in the number of visitors we see at both our vineyard and winery in Nasik and Nandi Hills.
With more and more wine influencers educating consumers over digital channels and companies like running WSETS and wine education programs, consumers have developed more curiosity to learn and engage in wines.
Firsthand experience of how wine is made right from grapes to bottles has always been a great way to make long term loyal customers across the wine regions of the world. The same is true in India as well, where some wineries have the requisite infrastructure which gives a great learning experience to consumers and also a great learning experience. These customers start buying wine from the winery directly as well reducing the cycle of finance and tiers in between as well.
In the past years, we have seen the trend of people travelling comfortable distances and wine tourism in Nashik, Bangalore, and Baramati will always be on the radar of people for this very reason as proximity to cities of Mumbai, Pune and Bangalore are within comfortable travelling distance and flight connectivity.
It is possible to develop India into a popular wine tourism destination and we are working towards building infrastructure in all our wineries to further drive wine-based tourism activities but we do need support from the government in way of incentives to help boost tourism further.
 Do you think a good wine is determined by its taste or harmony or flavour or ability to age, or simply if people like it?
Since wine is very personal there is a perspective of how the wine is made by the winemaker to bring out the best from the grape variety but there is also something to consumer taste and preference. A good wine will embody all the above elements.
Do Indian wines have the quality to be good investments?
Some of our wine range like Signet, Chene, Vijay Amritraj and La Reserve has excellent ageing potential and entire experience of enjoying these wines after few years would be very rewarding for wine connoisseurs.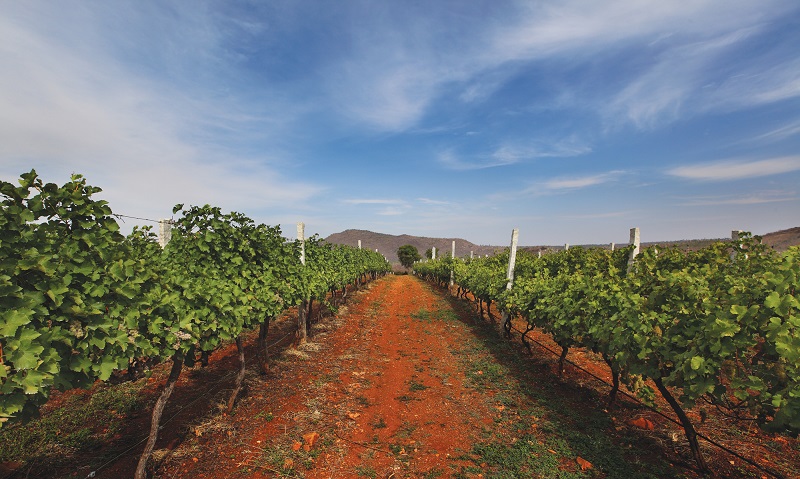 Future plans?
Our future developments are aimed at transforming the company into a multi-brand lifestyle business, increasing capacity, modernizing production, expanding the brand's global presence, and making the processes more environmental friendly. We plan to reach half a million cases in the next five years by reinforcing experiential marketing, increasing exports, and ensuring deeper penetration in existing markets.
On introducing new technologies and newer methods, the company is also planning to introduce drones and high tech sensors in the vineyards. The drones will monitor a vast area daily and their sophisticated equipment will help identify, early, certain diseases, and measure other parameters. New sap flow sensors will help conserve water by allowing irrigation only when there is the right level of hydric stress resulting in better grapes and less water wasted.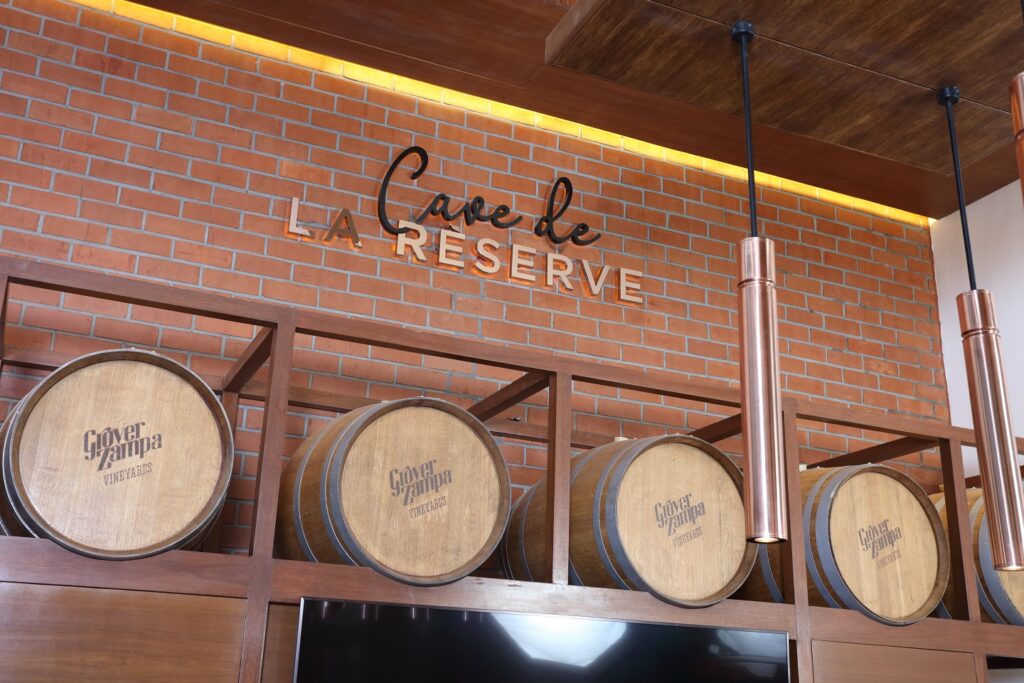 Having said that, one of our major focus remains on developing wine tourism in India. We are looking forward to welcoming wine enthusiasts and offer them a multi-faceted experience at our vineyards. Taking the same into consideration, we have revamped our Bangalore winery to give our consumers an end to end experience of wine making. Our Nashik winery is currently under renovation and we are expecting it to be fully functional by early 2023.
With these grand plans, GZV is also working on expanding its portfolio in India and overseas. The import portfolio will grow rapidly to include wines from other producers which will strengthen our overall portfolio. Following the first step of a tie-up with Château d'Etroyes, in early 2019, we have started importing Burgundies made there under the La Reserve de Bourgogne (Chardonnay and Pinot noir) label.
Which cities are your favourites for: 1) food 2) history 3) fashion?
Food – Kolkata, love the ciy's Chinese, Bengali and Mughlai cuisine.
Fashion – Delhi since I like winters and winter wear
History – Jaipur because of the culture, art, architecture
2020 was a challenging year for the hospitality industry. In your opinion, how will travel trends change in 2022?
In a world that is still healing from the pandemic, travel this year will be focused on mental and emotional well-being and free from tech stress. With greater environmental awareness, travelers will show an increase in living in the moment and immersion in the culture, lavish experiences, and an increase in demand for destinations rich in unique, private, unforgettable and safe experiences.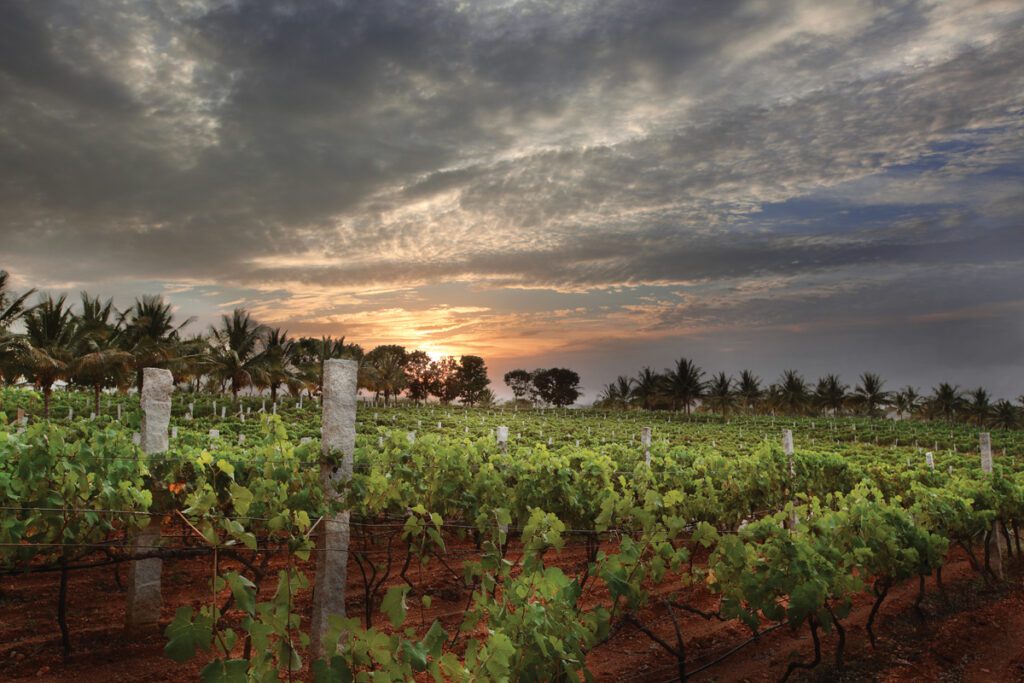 What are some of the new measures your team has put into place to deal with the post-Covid-19 situation?
The pandemic has accelerated a number of trends that will play a substantial role in shaping the future of global economy. The response to the pandemic is continuously evolving as we learn more about the virus and the best techniques to address the associated risks. We have adopted the hybrid working model wherein 3 days would be work from office and rest from home.
We have also ensured that our workspace is fully clean, disinfected and equipped with a blueprint for maintaining safe conditions.
What exactly does the name Signet mean and what was the reason behind naming these wines such?
Signet is a small seal to give authentication so we thought it should be the seal of craftsmanship of Grover Zampa Vineyards.
Which food do these wines pair best with and why?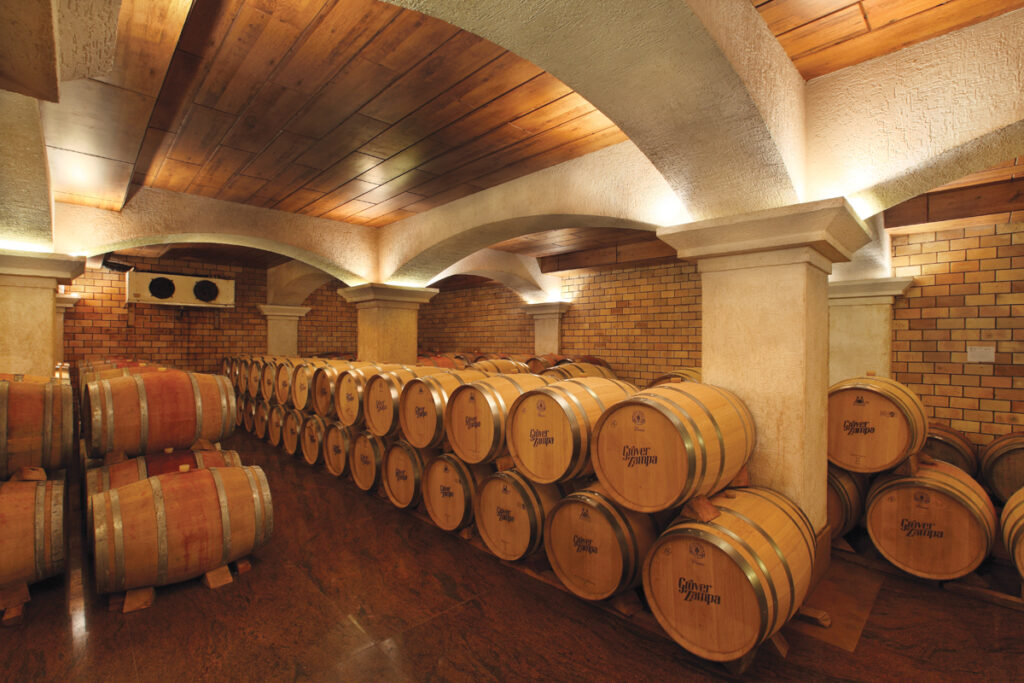 The taste profile of the wine changes basis the wine-making technique and the equipment in which it aged. The Amphora is lighter in body and it has delicate flavours (compared to the oaked wines), so it can be paired with red meat salads or can be enjoyed by itself. The Concrete is heavier on the palate with bold flavours so it pairs well with lamb and smoky sausages.
 When it comes to oak ageing, we have 3 different types of equipment here – 2000 litresfoudre, 1000 litresfoudre and 225 litres barriques, all made from french oak. The oak imparts aromas and flavours of vanilla, sweet spices, smoky and pencil shaving-like aromas. The oak influence is the highest in the 225 Litres barrel (Insignia) wine because it is fermented and aged in oak, whereas it's comparatively gentler and more subtle in 1K and especially 2K wines because of the surface area of wine in contact with the wood is lesser. Also, the 1K & 2K wines are fermented in steel tanks and then aged in foudres. The micro-oxygenation is lesser in foudres too(225>1000>2000), which makes the oak imparted aromas and flavours more subtle hence the 2000L wine has subtle flavours comparatively and will pair better with medium spicy chicken dishes, whereas the 225L wine will pair better with red meats which have more protein.