A seasoned hospitality veteran with over 20 years of industry experience, Subhabrata Roy has been serving as the General Manager at DoubleTree Suites by Hilton Bangalore since April 2019. This is his first stint with Hilton and in his role; he spearheads business operations including overall implementation and business development of the hotel. Demonstrating the highest levels of quality, service and engagement, he is also responsible for the hotel's performance in the market.
Prior to joining DoubleTree Suites by Hilton Bangalore, Roy served as the General Manager of Four Points by Sheraton, Vashi in Mumbai. He has also been associated with the Keys Hotels as the Director of Rooms / General Manager Operations. Having worked with other hospitality brands like Accor and Taj Hotels Resorts & Palaces in different capacities, he is highly knowledgeable in pre-opening and hotel operations.
­­­­­­­­­­­­­­­­­­­­­­­­What makes DoubleTree Suites by Hilton Bangalore stand out from other properties you've worked in?
DoubleTree Suites by Hilton Bangalore unlike most of my previous properties doesn't enjoy the luxury of either being located inside a tech park or located next to a tech park. It is a business hotel that offers largest rooms and suites in Bengaluru's tech hub and commercial business district of Marathahalli-Bellandur-Sarjapur Outer Ring Road. All 172 rooms and suites that come with scenic green views or city views feature a fully equipped kitchenette and a private balcony. Our award winning restaurants offering several dining options are an ideal place to unwind and escape the maddening crowds of Bengaluru. The hotel also provides versatile meeting and events space and a business centre ideal for both corporate and social events. We have to be constantly on a business development mode as the Outer Ring Road Area where the hotel is located is an extremely competitive micro market in Bangalore.
Who is your typical customer? 
 Until 2019, typically, we would see business travelers making trips for work with higher requirements for accuracy and timeliness, the need for additional communication and transport services, etc. Our occupancy would touch nearly 90% on weekdays. However, post COVID-19, guest's behavior has seen a considerable shift with a demand for leisure guests and families coming in. Our weekends are now comparatively busier than the weekdays. We have also repurposed hotel areas by transforming a few guest rooms into work spaces, offered multiple workstation configurations such as open desks, private cabins, etc. With conscious awareness on safety and sanitation by consumers in the current scenario, DoubleTree Suites by Hilton Bangalore has embraced Hilton CleanStay program- delivering peace of mind to guests from check-in to check-out.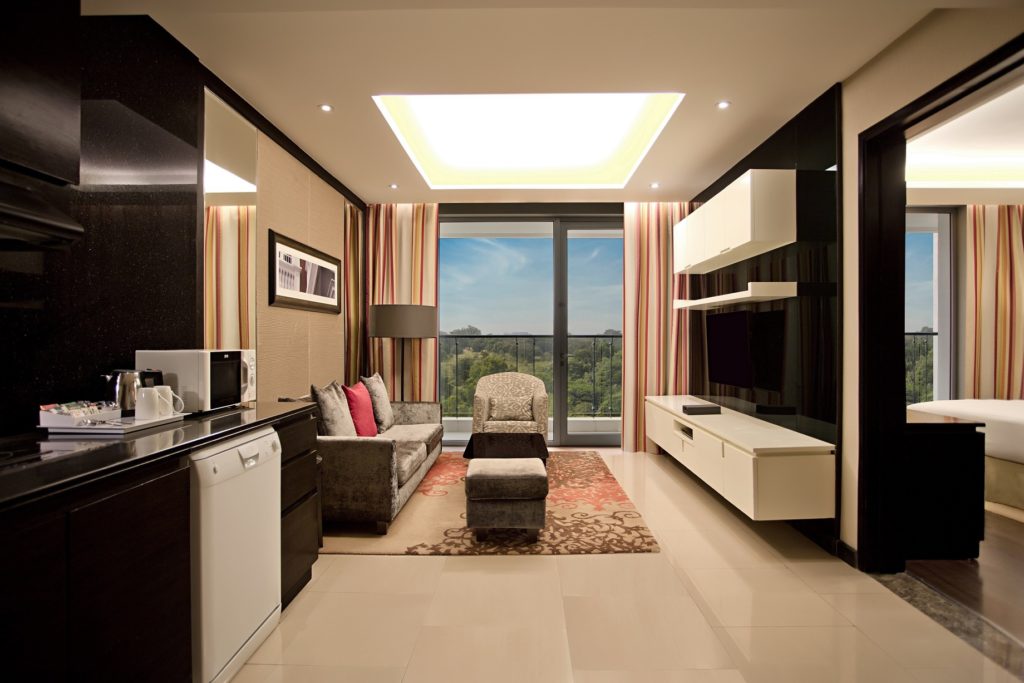 If you could plan a one-day itinerary for guests looking to explore Bangalore, where would you send them?
The best part about Bengaluru is that it has something for everyone. For guests who are nature lovers, I always advise them to enjoy the lush green and cool breeze at Cubbon Park, Lalbagh Botanical Garden or Nandi Hills. For the historic lovers, there is the grand and pristine white architecture of Vidhan Soudha, the summer palace of Tipu Sultan. Honestly, the options are endless. Bengaluru is also a paradise for beer lovers. Fortunately, the hotel is conveniently located to entertainment and nightlife hotspots of Sarjapur Road, HSR Layout and Koramangala which are considered the most happening neighbourhoods in the city. These areas are lined with glitzy pubs, glamorous bars and local breweries.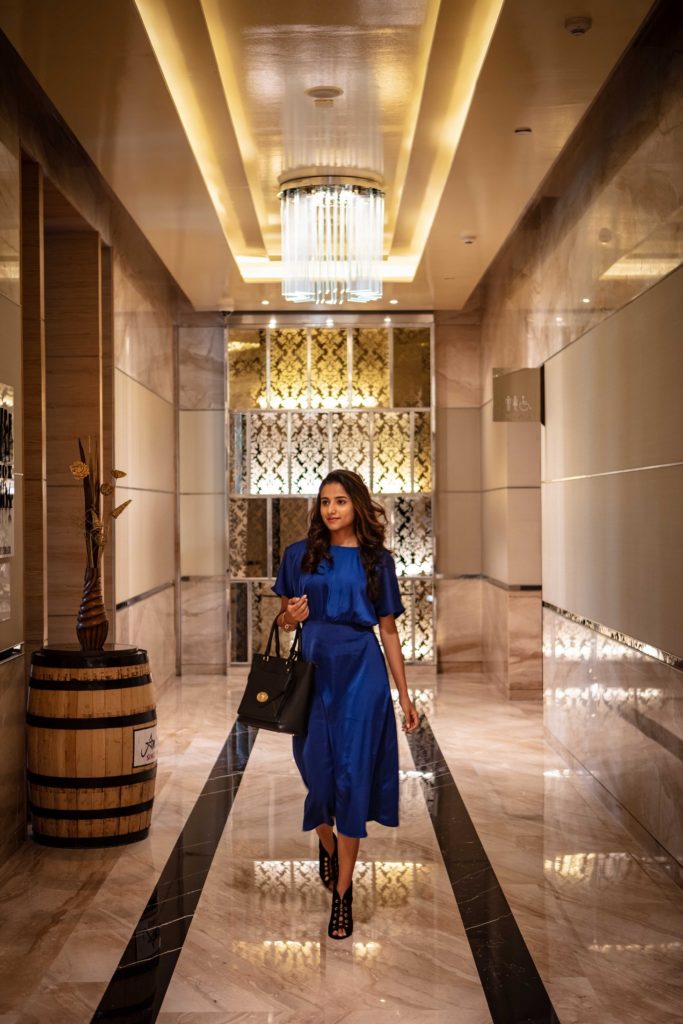 Building the right team is crucial for a property's success. What are the key skills you look for when hiring new employees?
Having the right skill set, I agree is important for hiring the right candidate but according to me, hiring someone with the right attitude is what makes all the difference. It's all about how a candidate works, how they get along with their colleagues and how they regard their company that makes them stand out from the crowd. Hiring costs money, takes up significant time and resources and then results in training and on boarding activities to bring that new member into the fold. All of which will be wasted if you have hired someone who is not the right fit for the company. Another skill that matters to me most is the ability to learn, unlearn and relearn to keep pace with the rapidly changing world and technology. Our day to day lives have changed beyond recognition since the pandemic hit. Change is the only constant and the only way to keep up with this reality.
What is the USP of your hotel? 
Spot 360 is indeed the USP of my hotel. With poolside cabanas, comfortable cocoon beds, a holistic island bar with high chairs, luxe cocktails, exotic cuisine and a well-lit casual ambience, this alfresco dining destination is an ideal place to experience the breath taking views of Bengaluru when the sun goes down.
What is the one dish that guests have to try when at your hotel?
When visiting DoubleTree Suites by Hilton Bangalore, there is no way you can miss the classic Chicken Chettinad, cooked in a peppery authentic Chettinad paste laced with coconut and onions. Another dish that I would like you to try out is our signature 'Atta Chicken' at Spot 360 which is prepared through the primitive method of cooking in the khad or pit.
2020 was a challenging year for the hospitality industry. In your opinion, how will travel trends change in the 2nd half of 2021? 
The pandemic has affected global economy and particularly, travel and hospitality industry in ways we could have never imagined. There will be conscious awareness of safety and sanitation by the consumers in the post pandemic world. It is inevitable that a 'new normal' is on it's way post the virus. Most MNCs have cut down on non-essential travel and have allowed their employees to Work from Home until early next year which means reduced MICE spending and lower room occupancy for the hotel. It is therefore, essential to expand operations and services with regard to the changing requirements of the present.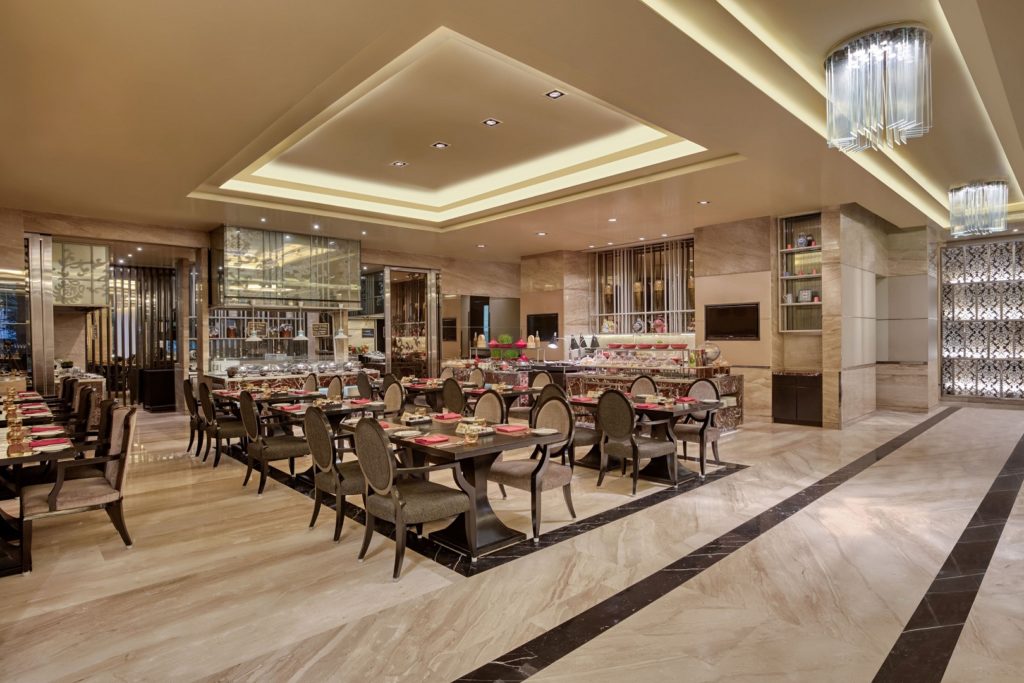 How has the pandemic changed the way you work? 
Hospitality industry in general is a very high-touch point activity based industry and the way services are being offered have been completely reworked. Teams have redone SOPs, changed the way they used to operate by incorporating social distancing guidelines. At DoubleTree Suites by Hilton Bangalore, we have embraced truly unique programs providing peace of mind from check-in to check-out with the launch of our Hilton CleanStay and Hilton EventReady with CleanStay initiatives. Contactless dining is a trend that is being followed where there is minimal interaction between guests and servers. This has changed the entire experience of a guest dining at a restaurant.
We are anchoring on our communication strengths and going that extra mile to develop new content on social media platforms, which is real, relatable and attainable. From optimizing new call to action buttons to recording new videos and giving a virtual tour of the hotel to our guests, we are trying to create warmth and stay connected through content that entertains and adds value.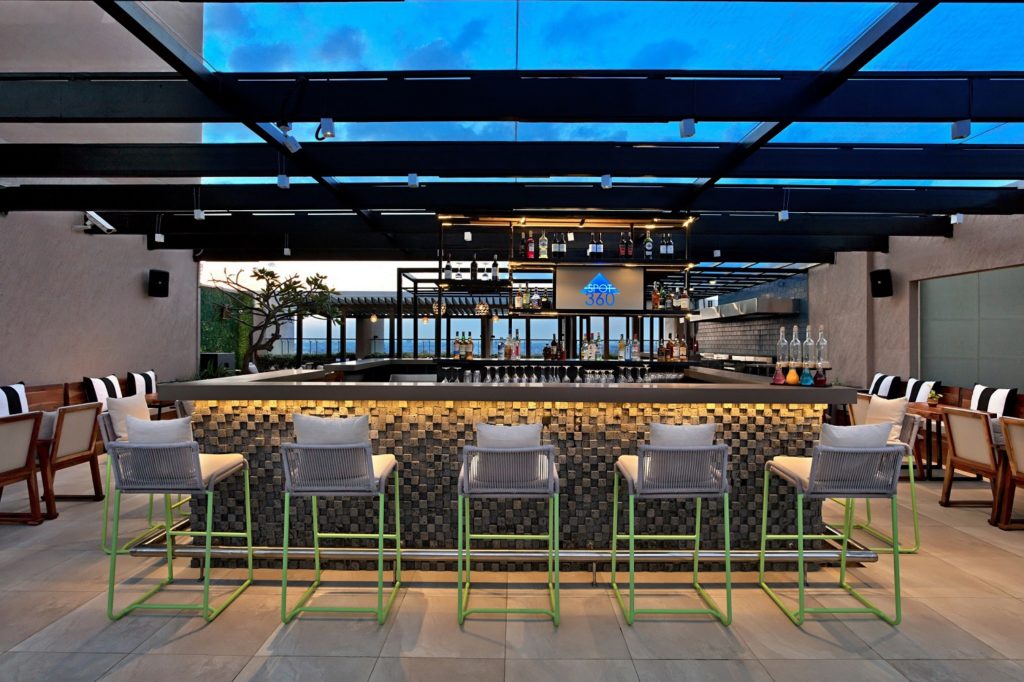 Was a career in hospitality something you always dreamt of?  What is your advice to aspiring hoteliers? 
I prepared myself to be a hotelier ever since I cleared my entrance at the catering college. A job in the hotel industry allows me a great deal of freedom and mobility, as well as the rare opportunity to meet, service, and interact with people from all walks and corners of life. Around 50,000 students are being trained every year across various hospitality education institutes but only 55-60 percent join the industry and the remaining percent change their career path. My advice to these ambitious hoteliers is that a hotel management degree is not constrained to a few subjects taught in the school rather I feel sky is the limit now. The industry offers a myriad of exciting and diverse career opportunities such as Revenue, Sales and Marketing, PR, Hotel Development, Hotel Design, Asset management etc.
Which Indian cities are your favourites for: 1) food 2) history 3) fashion?
I may sound biased but my love for Kolkata is unparalleled when it comes to food, history, art and fashion. It's colonial past can be found on every corner, but it's the combination of history and modern advances that make this friendly city a unique Indian experience. Additionally, Bengali cuisine has evolved over time, but Kolkata still remains an ideal place to experience Bengali food characterized by mustard oil and fish. Street food here is hard to replicate in any part of the world. Fashion in Kolkata is also turning out to be as diverse as the city itself.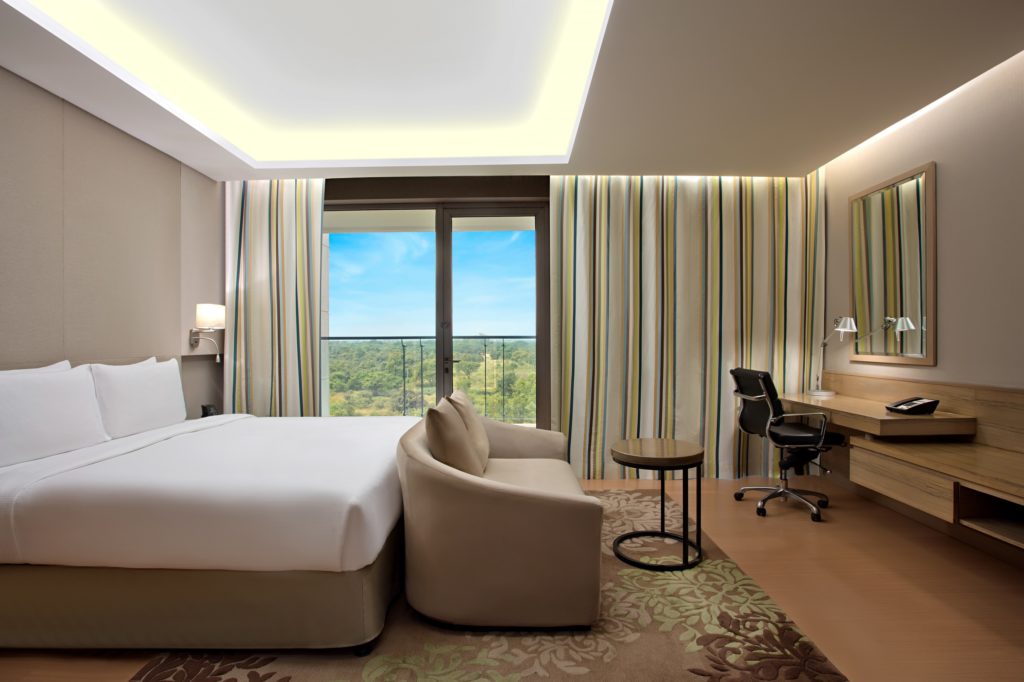 You have worked in several cities, which is your favourite Indian city for work and play? 
As I have spent maximum number of years working in Mumbai, particularly the initial days of my career, the city ranks top on my list. I love the diverse, cosmopolitan lifestyle with a variety of food, entertainment and nightlife the city has to offer.
When are you happiest? 
As a hotelier, happiest moments for me are always when I see a smile on the face of my team members and guests.