Ruban Das is a seasoned hospitality professional with over 17 years of extensive hospitality experience.  Ruban took charge as General Manager of Hilton Chennai in May 2019 and the hotel has been growing from strength to strength under his committed leadership. In his capacity, he oversees all operational and commercial aspects of the hotel. He is also responsible to drive the hotel's performance in the market through a culture of pro-active innovation. His approach to business is leading from the front and using every opportunity to learn. This philosophy has ensured that Hilton Chennai has remained one of the most successful hotels both in commercial as well as quality indices in the city.
For demonstrating the highest levels of quality and customer relationship management, Ruban Das was presented with 'Leader of the Year – Asia Pacific', Brand Award for 2018. Prior to his present role, Ruban was the General Manager of DoubleTree Suites by Hilton Bangalore where he helped the hotel to gain considerable market share through consistent performance.
What makes Hilton Chennai stand out from other properties you've worked in?
Hilton Chennai is the flagship property of Hilton in India, where we strive to deliver the most curated experiences. Redefining the hospitality standards and bringing state-of-the-art authentic experiences to guests, Hilton Chennai completes it's ten glorious years of operations this year.
Transforming the city's hospitality landscape and contributing to it's cultural identity, Hilton Chennai, over the years, has grown into a symbol of trust. Setting standards of safety and hygiene, Hilton Chennai has brought industry-first innovations such as contactless food delivery and Hilton's signature experiences in a safe and elegant setting. The hotel has been offering it's guests a perfect blend of experiences along with splendidly grand ambiance and a taste of global food cuisines through it's award-winning food and beverage outlets.
Hilton Chennai today is one of the fastest-growing hotels in the city with the highest occupancy of 53% (FY 2020), registered in the challenging times of the COVID 19 pandemic.
Who is your typical customer? 
Guest centricity is at the heart of all that we do for our guests, at Hilton Chennai.
Pre- Pandemic we pre-dominantly focussed on business travellers and our service delivery was designed accordingly. However, with the pandemic and since the first unlock, the segment mix has changed and the market has seen a rise in domestic travellers. We now have a good mix of guests who stay with us for leisure and business. Guest's needs have evolved during the last year, and we have been innovative in our service delivery and have adapted to the meet the expectations of our guests.
We would like to believe that we are now in Bleisure business (Business + Leisure), where our beliefs revolve around curating unique experiences and delivering a safe, relaxing and comfortable atmosphere.
If you could plan a one-day itinerary for guests looking to explore Chennai, where would you send them?
Hilton Chennai is within easy access of tourist attractions, major entertainment and shopping complexes. Our location provides our guests a plethora of tourist attractions to visit such as Guindy National Park which is 3 Kms away. Other popular sites are Marina Beach, Beasant Nagar Beach, the old town of Mylapore, San Thome Basilica and the Government Museum.
The hotel is also located in close proximity to the Metro rail which is well connected to the old CBD and T- Nagar, the shopping district of Chennai
If a guest is staying in Chennai for over 2 days on leisure, we also recommend the guests to visit Kancheepuram or Mamallapuram, which is a UNESCO World Heritage Site. Additionally guests can plan their travel to Puducherry.
Building the right team is crucial for a property's success. What are the key skills you look for when hiring new employees?
Hospitality is all about team work. Together we will achieve more. This pandemic has forced us to completely rearrange our priorities in every aspect of our business, and I can't help but feel this is a good thing. Having the right people is the most important part of building a strong team and delegating to give people more autonomy is a powerful motivator. We at Hilton Chennai strongly believe and feel about the 'One Team' concept, where each of our team members have been multi-skilling and assisting in daily operations. I strongly believe, that work can always be taught to an individual through training programmes. However, to be a successful hotelier, an individual has to have the right attitude to commit oneself to customer satisfaction and strong sense of business excellence. Good communication skills and confidence are assets which assist in connecting with guests and team members.
What is the USP of your hotel? 
Our hotel is near the main commercial districts and IT Parks in the city. Chennai Trade centre is a 10-minute drive from the hotel. The hotel is a 15-minute drive from the domestic and international airports.
With 5 Award winning restaurants and bars which offer innovative dining experiences and serving cuisines from across the world, pillar less grand ballroom equipped with modern and state-of-the-art facilities, infinity rooftop pool and our globally recognized Hitlon Honors Loyalty Program, Hilton Chennai is a one-stop destination for curated and memorable experiences.
What is the one dish that guests have to try when at your hotel?
I strongly believe that breakfast is the most important meal of the day. As we are in Southern part of India, where dosa is a staple dish and our chefs have come up with the Hilton Dosa, which is inspired by the local cuisine and culture. This is a must try dish at Hilton Chennai.
 2020 was a challenging year for the hospitality industry. In your opinion, how will travel trends change in the 2nd half of 2021?
There is always a place for innovation and there will always be innovators. The global industry continues to grow, change and diversify every year. Usage of new technologies for virtual experiences will influence buying decisions and the booking experience. Travel trends for 2021 will include a much larger focus on domestic and 'staycation' travel. Domestic tourist destinations would be getaway destinations year-round.
'Pod' travel is here to stay for those who want to safely be together, while reducing risks associated with socializing with others. Upcoming travel plans will involve family reunions. The work-from-home trend will create a spike in monthly vacation rentals. Focus on safety and cleanliness, will continue for a long time to come.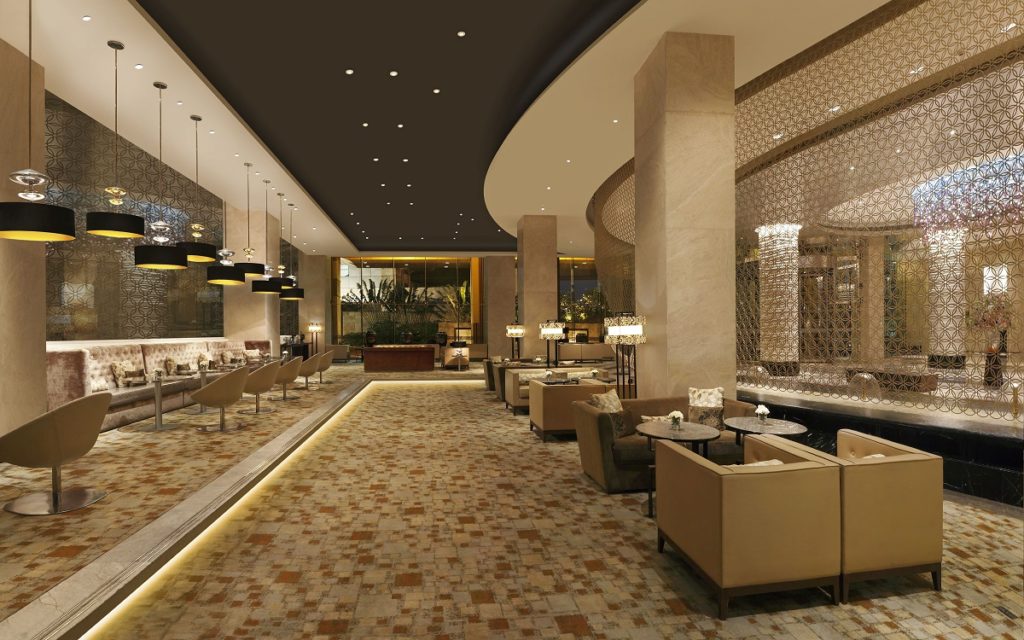 Was a career in hospitality something you always dreamt of?  What is your advice to aspiring hoteliers? 
Career opportunities are truly limitless in the hospitality industry. The reason why I love hospitality so much is simple, it's fun – as in enjoyable. All the shifting with different responsibilities and the feeling you have when you start training and end up in a managerial position, it's more than satisfactory at the end of the day. Young aspirants may choose to pursue a unique career  where they can specialize in creating the finest guest experiences. The hospitality industry allows you to develop yourself – professionally and as a person.
You have worked in several cities, which is your favourite Indian city for work and play? 
Chennai, the city is rich in culture, and there is a lot to learn. It features beautiful monuments, escape spots like Marina Beach, a place for street foods, heritage and divine places and it is also a home for many IT firms. From a business trip to jazz up your mood, Chennai city caters to everyone's needs. People here are warm and welcoming, always ready to help with a smile. The moderate traffic here and the availability of metro services have established excellent connectivity between the places within the city.