Puneet Baijal is the General Manager – Hyatt Regency Ahmedabad. He holds an MBA in Hospitality Management and has completed a number of management programs at Cornell University. Previous to his appointment with the Hyatt Regency Ahmadabad, he was the Cluster General Manager with Roda Hotels and Resorts at Dubai, United Arab Emirates. With a career spanning over 20 years with leading hospitality companies, including Taj Group of Hotels and Dubai Developments, a large portion of his professional life was spent with Hyatt hotels, where he held a number of leadership positions, including Director of Food & Beverage at Hyatt Regency Delhi, EAM at Grand Hyatt Doha, Qatar, General Manager including pre – opening of Hyatt Regency Chandigarh.
Puneet was awarded as the best business leader in GCC during his tenure at Dubai in 2018 and he brings with him a wealth of operational experience alongside an intuitive knowledge of global operations due to his multiple task force and travel assignments in Middle East, Mexico, Istanbul, Italy and UK.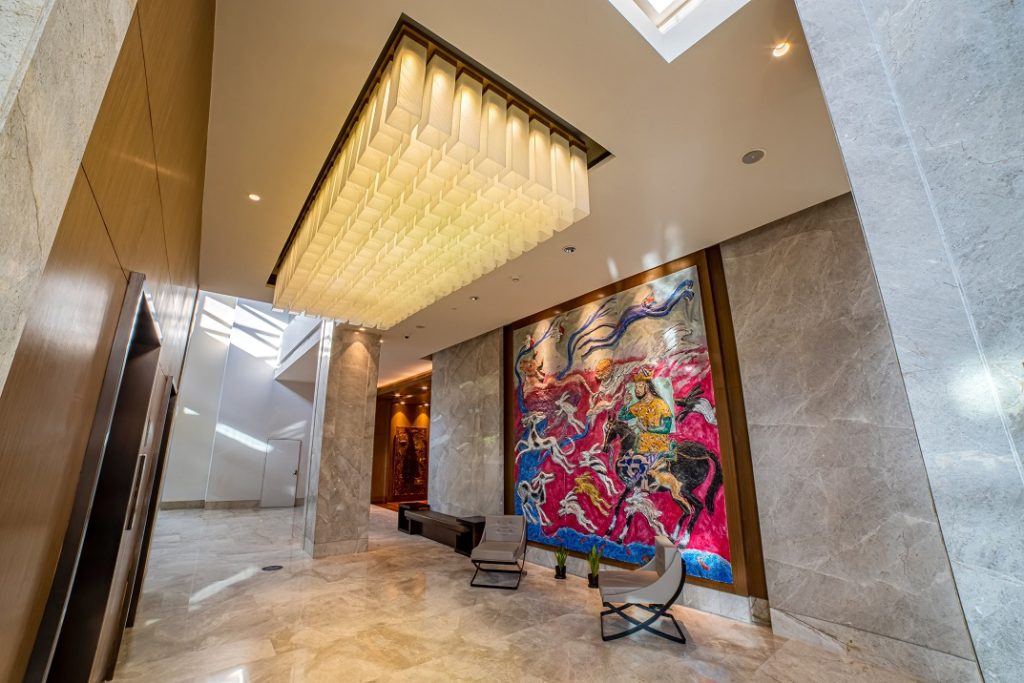 What makes Hyatt Regency Ahmedabad stand out from other properties you've worked in?
Most of the hotels I have worked with have been city hotels or those located near the beach, but this is the first time I am in a hotel that is situated by the riverfront. The way this hotel is positioned in this serene backdrop makes it an extremely unique property. Another thing that reflects the culture of the city in this hotel is the art – right from the time you enter its premises, the culture and the story of the city is depicted through its artefacts, paintings, statues and design.
Who is your typical customer?
We are centrally located and close to multiple business districts. If a guest in Ahmedabad is coming from the airport, we are the nearest hotel, if a guest wants to go to a business district; we are at a central location. If someone wants to go to government associations, business houses, Reserve Bank of India, multiple tourism locations like Mahatma Gandhi Ashram, we are located close by. The best thing about our hotel is the view, that of the sunrise over Sabarmati River, in the evening when you come from work, you can sip tea and enjoy the sunset view from our Regency Club or choose a sunset view room. I think it can't be more serene and today when well-being is a necessity; our customers experience it in its best form.
If you could plan a one-day itinerary for guests looking to explore Ahmedabad where would you send them?
For the perfect weekend in Ahmedabad, one can start with a heritage walk that takes you through the UNESCO World Heritage City which is the walled city. The walk ends with an authentic Amdavadi breakfast and kadak chai (strong tea). The other places that one can visit in the rest of the day is the Sabarmati Ashram that has a relaxing vibe to it. You can see the rooms that were lived in by Mahatma Gandhi and his wife, the charkha room, and a beautiful museum that talks about India's freedom struggle. Once done at the ashram, take a walk through the courtyard on to the banks of the Sabarmati River. You will be rewarded with an amazing view of the waterfront. Spot some seasonal birds that flock to the place from far away.
You can take a walk along the river promenade and or opt for a boat ride. The promenade is dotted with small gardens, public parks, and shaded plazas. The next day, explore beyond Ahmedabad and choose to visit the Modhera Sun temple or the Statue of Unity which is the tallest statue in the world, one can fly via a sea plane with water aerodrome next to our hotel at Sabarmati River.
Building the right team is crucial for a property's success. What are the key skills you look for when hiring new employees?
What makes us unique are our people. Our team has to be energizing, which means they can provide a dynamic, refreshing and stimulating experience to guests. Another quality we look for is being insightful. We do things the smart way, not just the way they've always been done before. We're always thinking one step ahead, satisfying guests' needs in unique, delightful and surprising ways as they go through their day. We train our staff to be confident and intuitive. We're innovators in the hospitality business and experts at providing experiences, care and amenities our guests want, all delivered with enthusiasm and pride. They can feel relaxed and confident because we've got everything covered.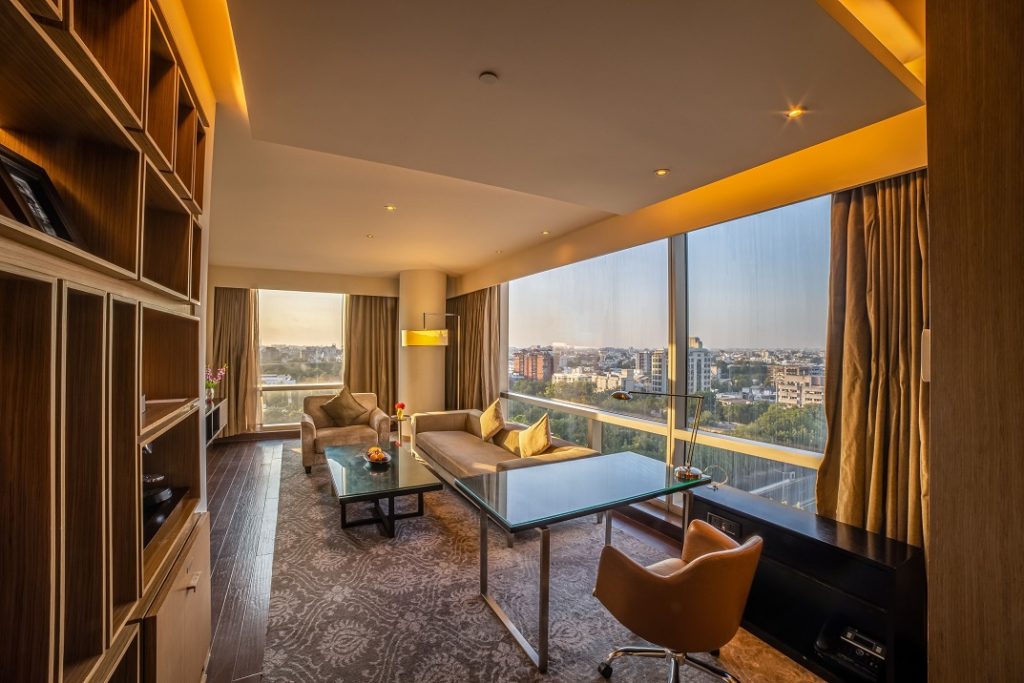 What is the USP of your hotel? 
The USP of our hotel is the location. It is the most unique element because we are the only international five-star hotel which is located by the riverfront. Most of our rooms have a view of the river. The other factor is our food quality. We are known in the city for the Best Chinese, Best Italian and great quality Indian food in events and banqueting, outdoor catering to heads of states, parliamentary delegation, celebrities from Bollywood, sports persons etc. We have also been conferred with the title of the Best 5 Star hotel in Gujarat by the honorable Chief Minister of Gujarat at the Gujarat tourism Awards.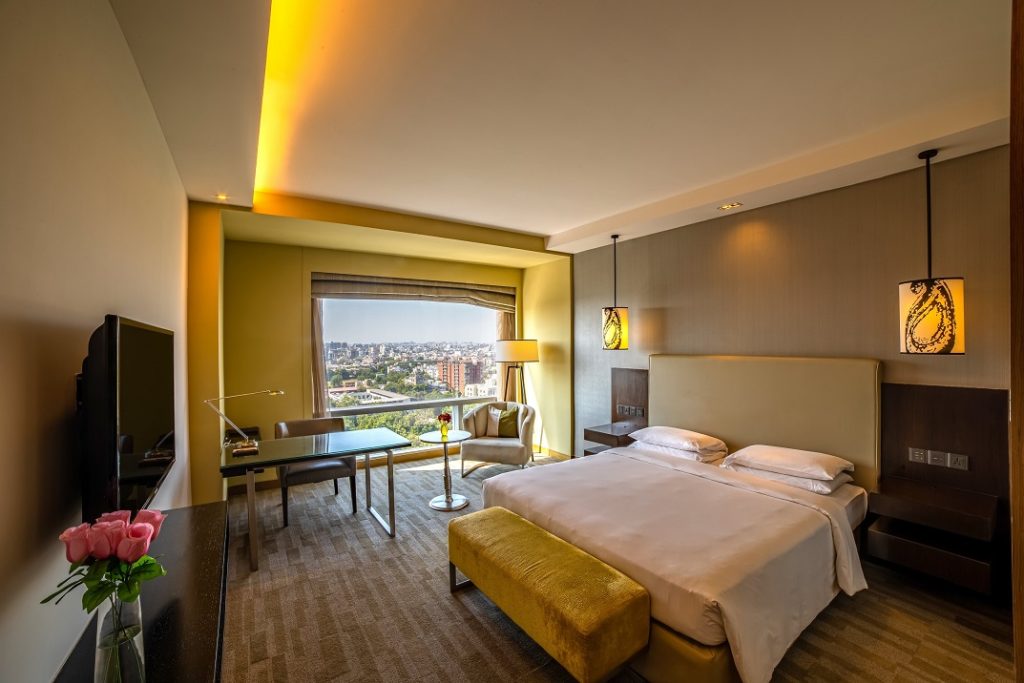 2020 was a challenging year for the hospitality industry. In your opinion, how will travel trends change in the 2nd half of 2021?
In my opinion, the second half of 2021 is going to be very watchful. When we look at the travel trends that have been, it has only been travel for extreme necessity since the last one year and a half. And now when we look at the scenario, it is slowly changing and the reason is vaccination. A lot of our customers are self-vaccinated and a majority of our staff is double-vaccinated. However we believe we should be cautious for the third wave and with this in mind, with the medium of this conversation, we would like to express to our customers to travel only if it is necessary and when they travel and come to us, we will ensure that we will look after their well-being in the hotel with utmost safety and hygiene.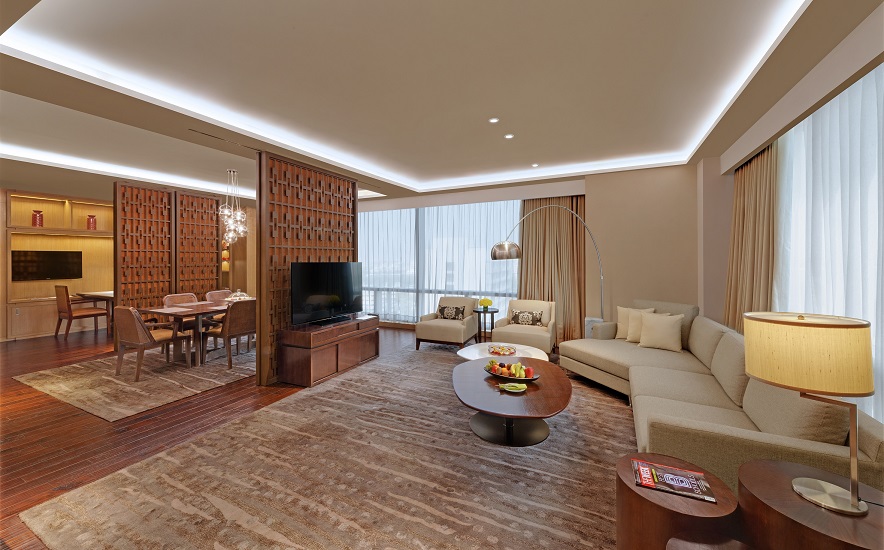 Was a career in hospitality something you always dreamt of?  What is your advice to aspiring hoteliers? 
Yes, a career in hospitality was always something I dreamt of and considered because of the family I grew up in – my grandfather was with the Indian postal services during the independence area and my father was an engineer with railways. We used to travel extensively and stayed in hotels, a lot of my family members were also associated with the tourism department of the government. This always prompted me to visit places on vacation, adventure or unwind at least twice a year. This eventually led me to choose this industry and this is my life today. To aspiring hoteliers all around, my advice would be that it is a lot of hard work. It is not as glamorous as it looks from outside. But once you achieve around 5 years of experience in the industry, you are such a developed human being that I believe no other industry can offer such an extent of human interaction that the hospitality industry can.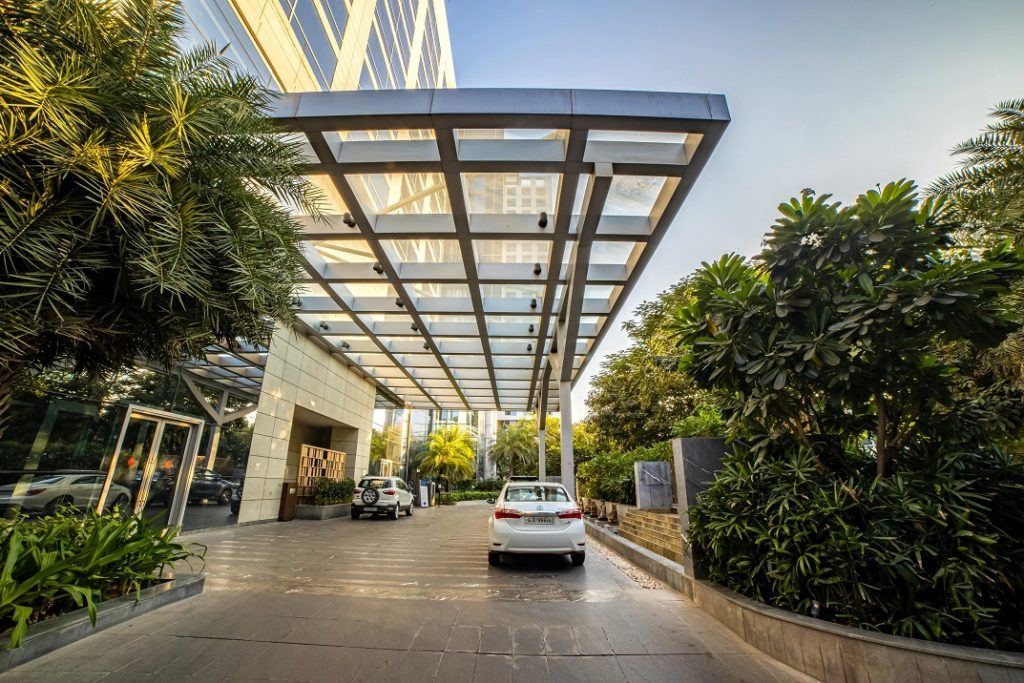 You have worked in several cities, which is your favourite city for work and play? 
Dubai is my favourite city as it provides a great balance of work life and personal life. Respect for people's time is of utmost importance in Dubai and is valued by everybody. The location and it's connectivity to the world to get anywhere for small breaks within 3 hours of its travel are very unique.