Harmen Silver is a driven, optimistic hotelier with an extensive and varied luxury experience. His strengths are team development, quality and profit with a warm, human touch. He loves exceeding guest expectations, embracing change, fostering pride and commitment. He has worked with renowned hospitality brands such as the Château St. Gerlach, Relais & Châteaux, Waldorf Astoria Berlin, London Hilton on Park Lane, Sofitel Legend The Grand Amsterdam in his extensive career.  In his spare time he enjoys cooking, travelling, nature hikes and appreciating art. The five-star luxury The Marmorosch where Harmen is the General Manager currently offers 217 luxurious bedrooms and suites, a restaurants, two bars, a barista bar, Spa & Wellness and 3 banquet rooms for events up to 200 guests. This luxurious hotel has opened on 9th August 2021 after a conversion from a historic bank palace. The Marmorosch is a part of Autograph Collection and owned by Apex Alliance Hotel management.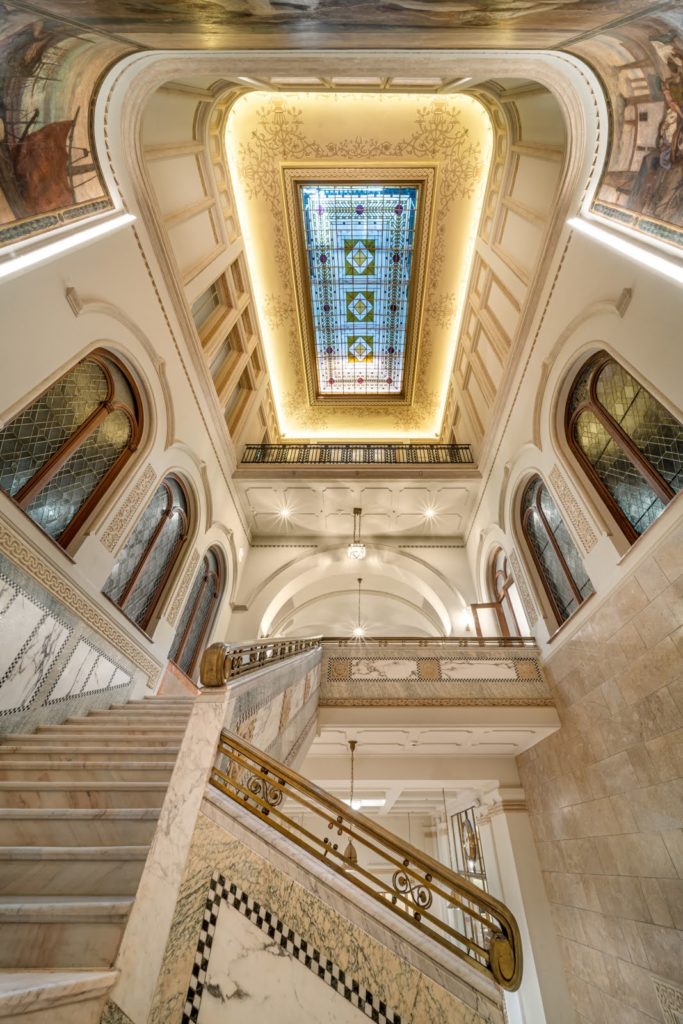 What makes The Marmorosch Bucharest, Autograph Collection stand out from other properties you've worked in?
The way in which Autograph Collection connects the history of the building to the daily guest experience and guest journey is very unique. Every Autograph Collection hotel has: 'The Mark' which is a distinctive guest experience linking the history to today. In our case this is the personally engraved golden Marmorosch coin for every important/celebrity/esteemed guest with their name and date of their stay engraved.
Who is your typical customer? 
The modern experience seeker, they pursue discoveries for the mind and body. Interesting stories, great food and new places to explore is what drives them. Less keen on material things, they prefer exciting experiences, appreciate finesse and fine craftsmanship.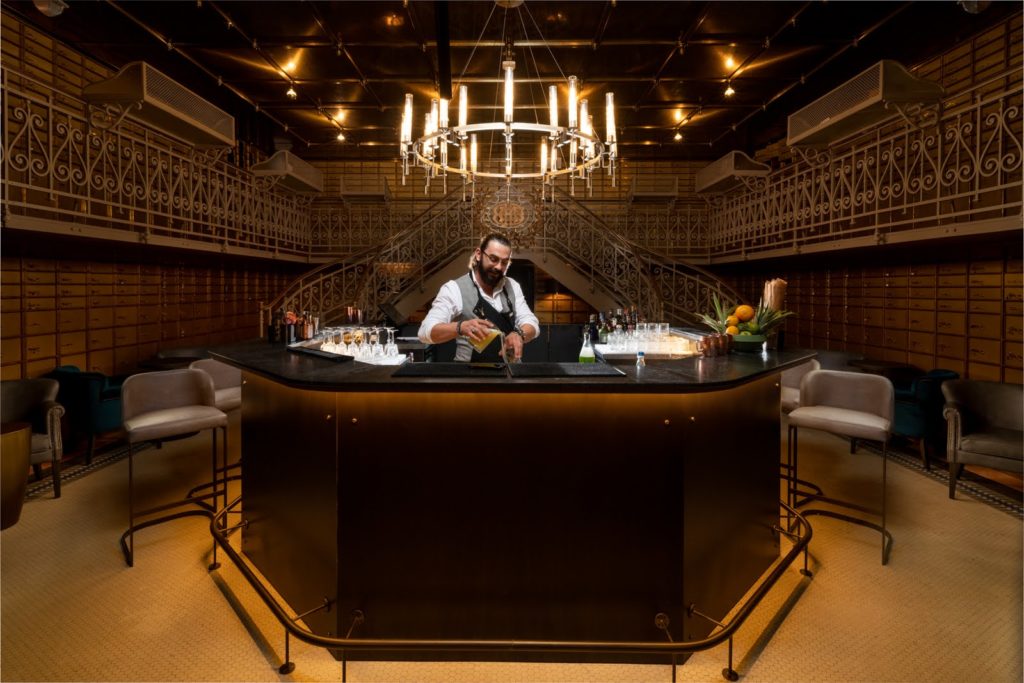 If you could plan a one-day itinerary for guests looking to explore Valkenburg, Limburg, where would you send them?
Valkenburg: Wake up at Relais & Chateaux St. Gerlach and enjoy a healthy breakfast, go for a morning hike through Ingendael nature reserve which is adjacent to the hotel. Take a bike ride to Valkenburg village and visit the Castle ruins from which you have an amazing view of the valley. While in the village visit one of the merle caves, they have intricate artistic designs and have been dug out of the hills over centuries. Have lunch at Aan de Linde, beautifully situated on de Geul River and great quality food and service. Then return to Hotel Chateau St. Gerlach and have a walk around the castle gardens filled with art. In the evening take a taxi to world renowned Restaurant Chateau Neercanne near Maastricht, the only terraced castle in the Netherlands for a gourmet dinner.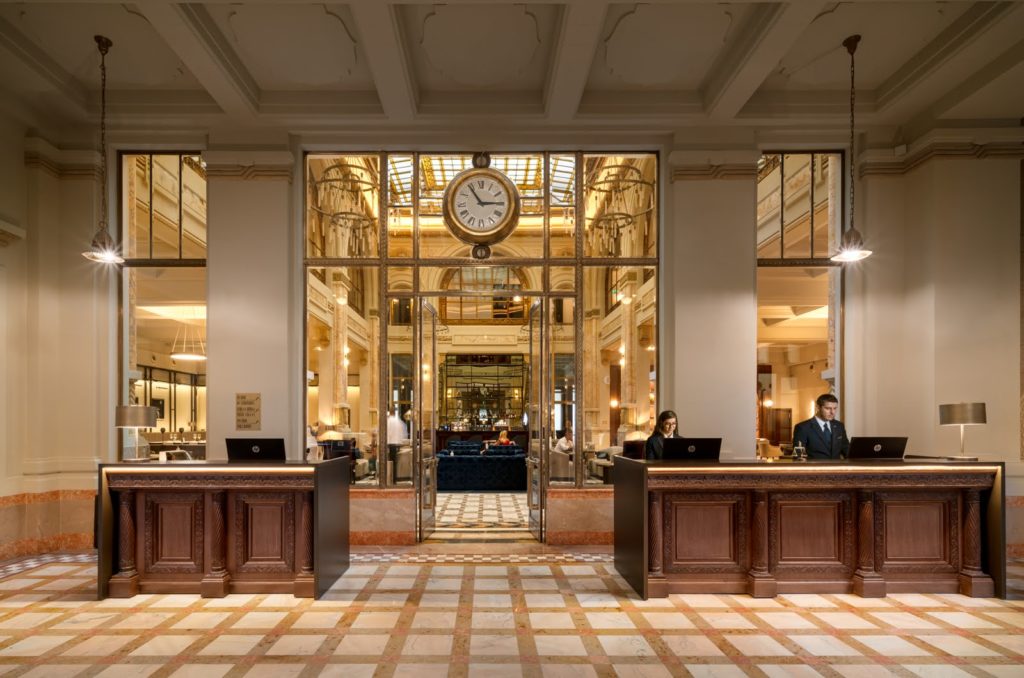 Building the right team is crucial for a property's success. What are the key skills you look for when hiring new employees?
We at Apex Alliance Hotel management always hire for attitude rather than skills alone, we have been lucky in putting together a great team for the Marmorosch. Key skills we look for are: friendly, guest focused, outgoing and team players.
What is the USP of your hotel? 
Location and history combined with the physical product but above else: team and service!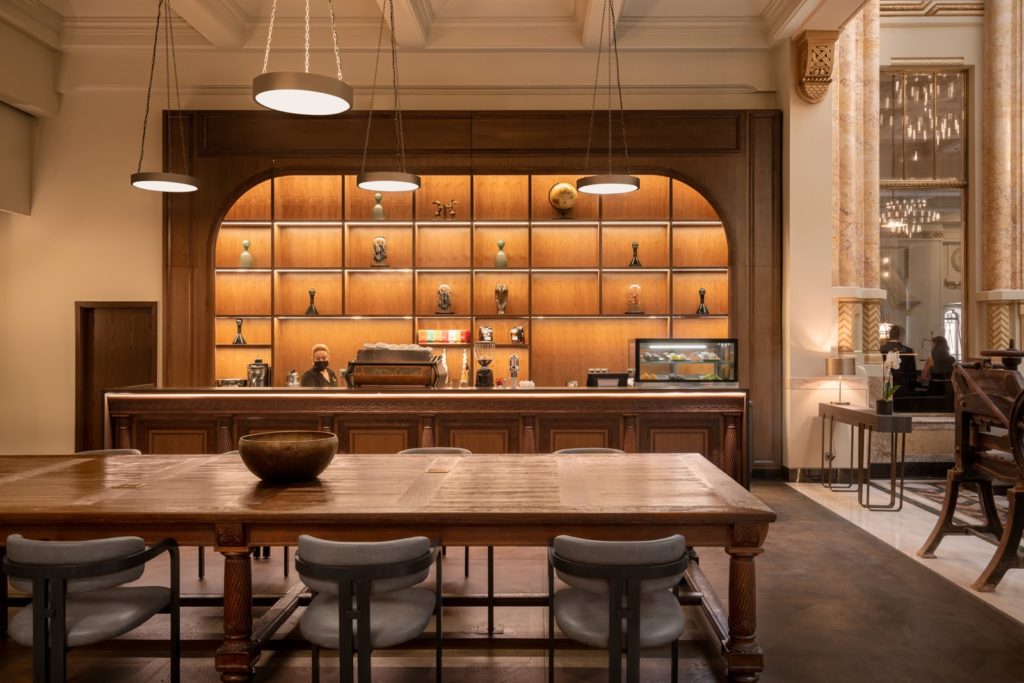 What is the one dish that guests have to try when at your hotel?
The roasted poussin is delicious and the gin cocktails in Vault Bar are to die for.
2020 was a challenging year for the hospitality industry. In your opinion, how will travel trends change in the second half of 2021?
It's less about volume nowadays but more about quality experiences, for this new type and era of travel The Marmorosch is perfectly equipped.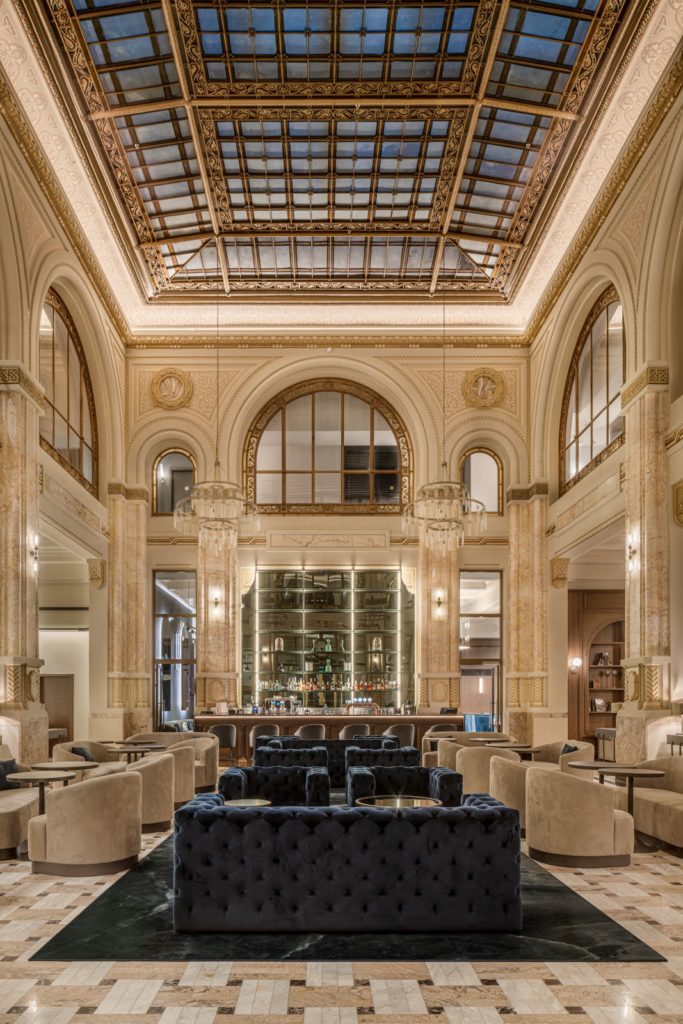 Was a career in hospitality something you always dreamt of?  What is your advice to aspiring hoteliers? 
I enjoyed my side jobs in hospitality as a student and after university this led to me opening my own restaurant. Don't believe older people, myself included, who say that their career was a carefully planned path – allow for some luck, coincidence, faith whatever you want to call it to happen, it might take you to unexpected places.
Which cities are your favourites for: 1) food 2) history 3) fashion?
Food: London, it's so diverse and always leading the trends in food and beverage. For example, London has a Michelin starred Peruvian restaurant since 2012; the continent is still to follow this food trend.
History: Amsterdam, it's where I studied and lived for many years – I know every inch of this city and still it surprises me regularly. Museum van Loon is a great place to visit to get a taste of living in Amsterdam in the Golden Age. Also visit the Rijksmuseum and have lunch at Michelin starred Rijks Restaurant.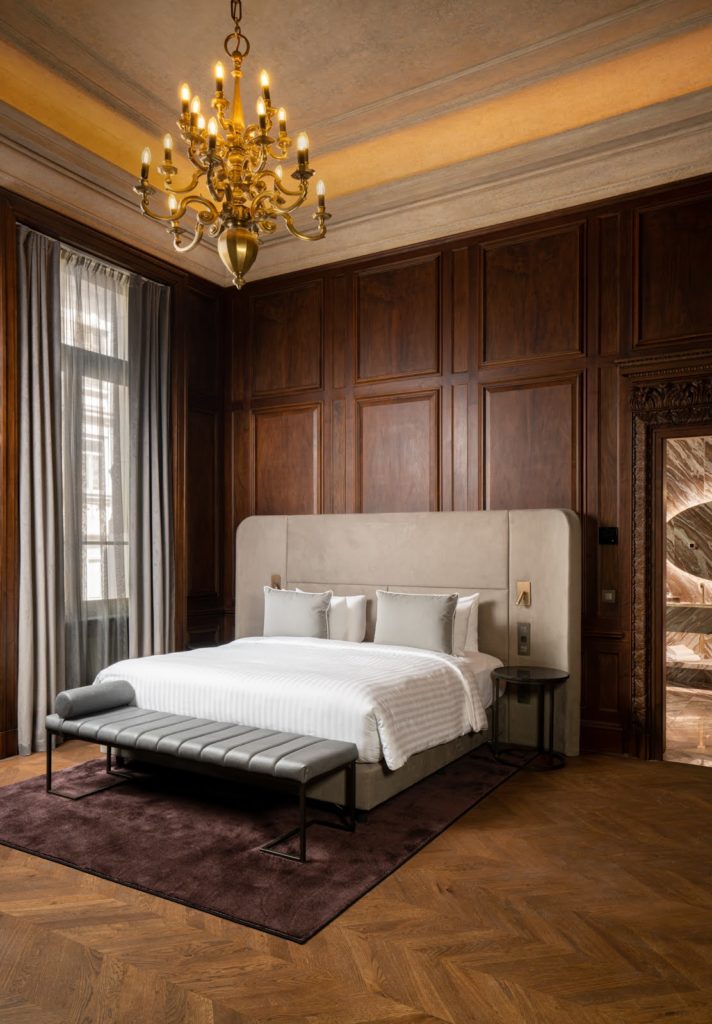 You have worked in several cities, which is your favourite city for work and play? 
Home is where the heart is, so we can make our home virtually anywhere. I always enjoy visiting New York and would love to live and work there; from the cities we've lived in I liked London the most because it has so much to offer. My last destination in the country side of Limburg in the Netherlands was also great because of the friendly people, the peace and quiet, the beautiful villages, country walks and nature.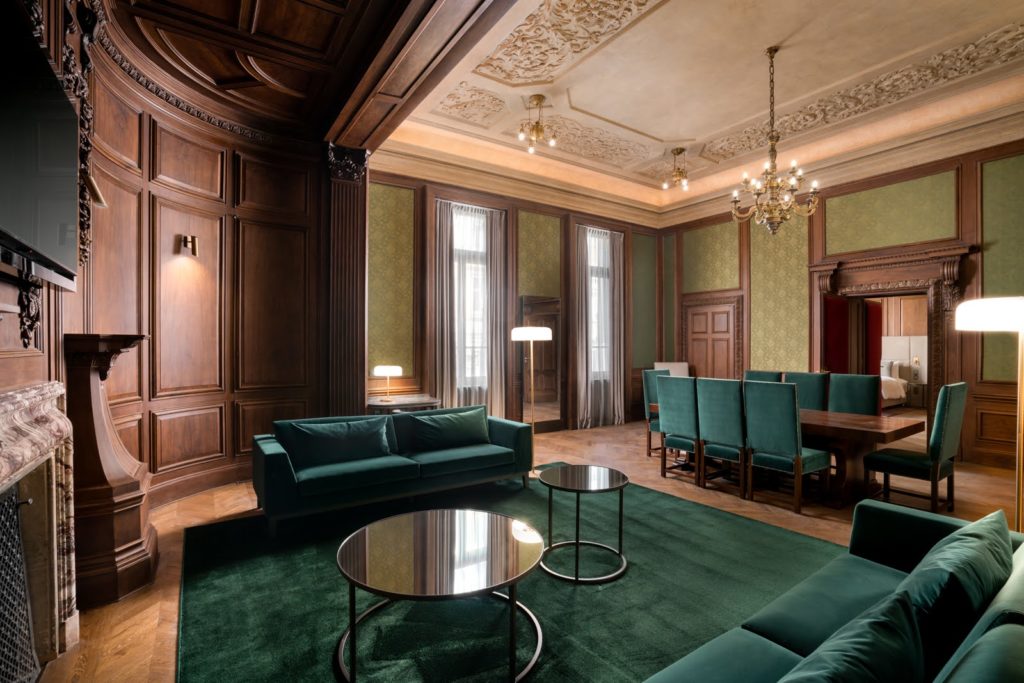 When are you happiest? 
I love hotels, my colleagues, our guests – we are truly blessed to be working in an industry with the aim to make people happy, so my job makes me happy. Privately; waking up on Sunday morning, just having breakfast together, chatting the time away, going for a long walk, enjoying a home-cooked meal and a quiet evening – a healthy balance with a hectic work schedule.