"All the characters in my paintings are not always a figment of my imagination. They are sometimes a part of my reality. It is because of my humble upbringing in the lap of Mother Nature and wilderness, where my playtime companions were different kinds of insects like butterflies and beetles, chicks of mynah and sun-birds, mice, guinea pigs, rabbits, puppies, cows and their calves. They were the first lessons of my early days. Even today, my curiosity and fondness for them still linger," says artist Paresh Hazra.
After a formal education, he settled in Bangalore in India. "I always ensured that both my daughters found themselves close to nature with trees and pets. Our pets included different types of birds, critters, tortoises and dogs. But, I could not gift my daughters the village atmosphere that I grew up in. They grew up in the dust and sweat of a modern urban city life. Now they are busy in their professional and educational lives far away, in bigger cities," he says.
The subjects of his present work are sometimes related to him or, someone he was curious about or dreamt of. And today, they are revisiting him in his mind and art works. Many a times, he hasn't been able to speak his mind and share how he feels about them. As a result, they take up important forms through his paintings, poems and stories.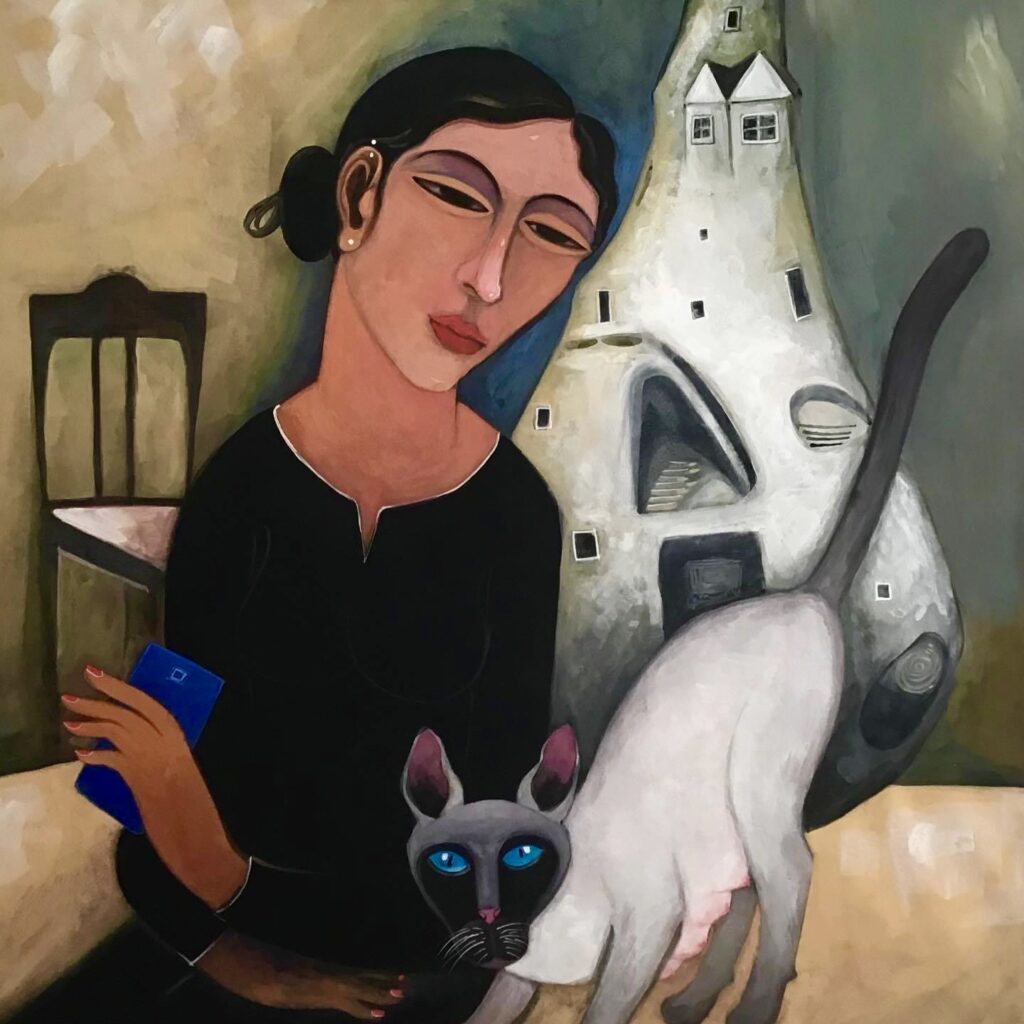 What's your artistic background?
I was born in a rural village in West Bengal. Since then, nature has been my constant companion. I would enjoy every season and watch its beauty pass by. I cannot forget my childhood days. The simple village life and the open spaces fills my mind. Every moment, I had the urge to create something new with colours and form. This spontaneous urge has been helping me paint for fifty long years.
What's integral to the work of an artist?
I believe that any work done unconditionally is an unintended way of seeing the world with an open mind. Life seeks expression, it needs to speak. One needs to work hard to satisfy the necessities of life. But even this does not seem enough. Man seeks more. And it is in the 'seeking' that he tries to apply himself both creatively and artistically.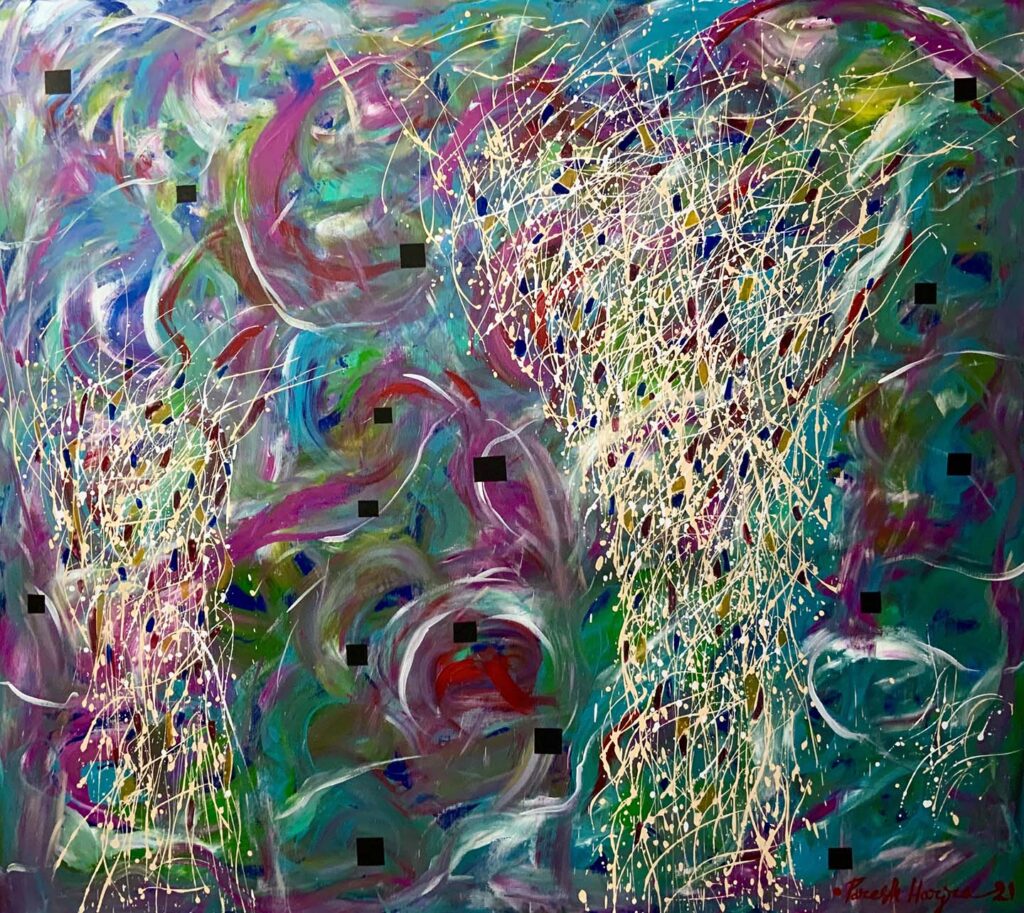 What role does the artist have in society?
An artist plays a significant role in shaping the society. An artist can give new ideas to think about conventional things in a different way, to improve livelihood, I.e – art of living. A society without an artist can not have cultural richness.
What art do you most identify with?
My works are not European style. I always build up a bridge between the traditional and contemporary. My style is my signature.
What themes do you pursue?
My theme is not to stick to any one subject. It evolves now and again. Some of the popular ones are The series of 'Ecomasque', 'King and the Sycophant', 'Ramayana', 'Lotus', 'Samudra Manthan', 'Gopal playing with Rubik's Cube' , 'The Stage' , etc. Most of these works use old-egg tempera along with natural pigments, which produce very vivid and distinct colors making them unique..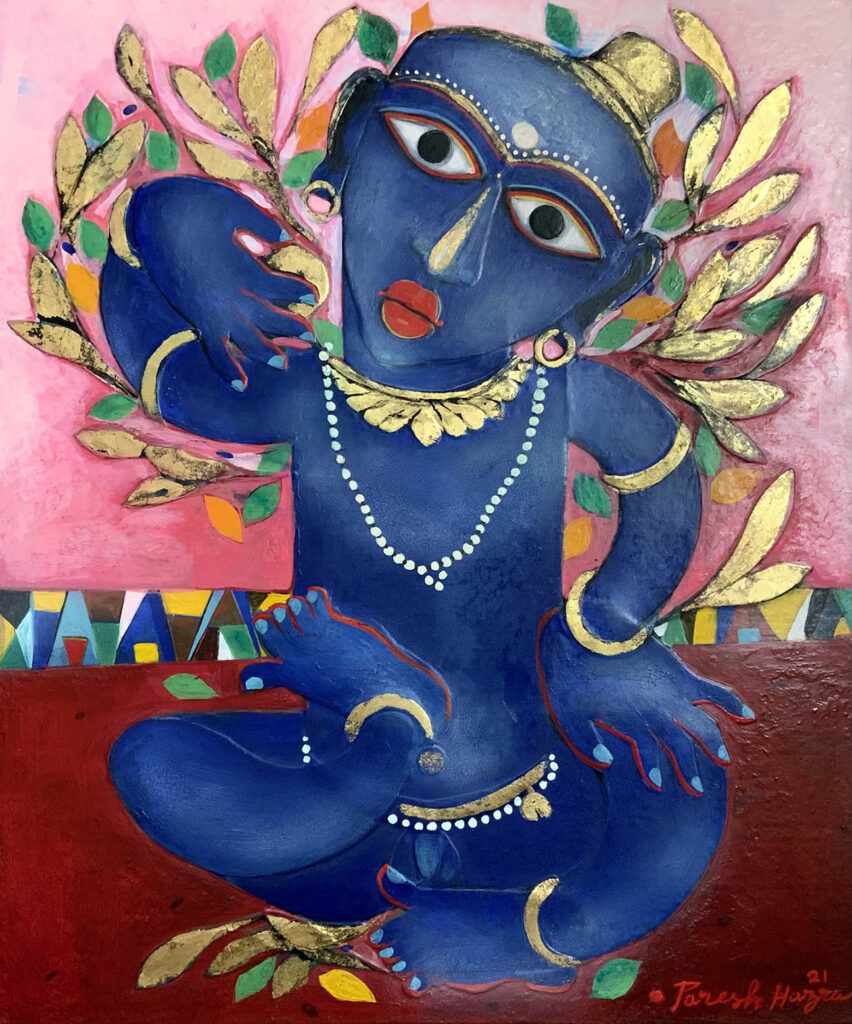 What's your favourite art work?
All my works are my favourite. My works are a form of spontaneity of my thought process that I have created with joy.
Describe a real-life situation that inspired you?
During my childhood days, I used to play with other children of my village and school, but even then there were certain traits in me that made me very different from them. I used to indulge in clay-modeling and painting on most afternoons while others enjoyed their nap. I have grown up watching village folk dramas, listening to Sufi songs sung by Fakirs and narration by Patuas with their scroll paintings. During mornings, these people used to work in the fields and at night, they would perform folk drama.This taught me that if I work hard enough, I could be anything. I continued creating things, from paintings to puppets to loudspeakers with whatever was available in and around my house.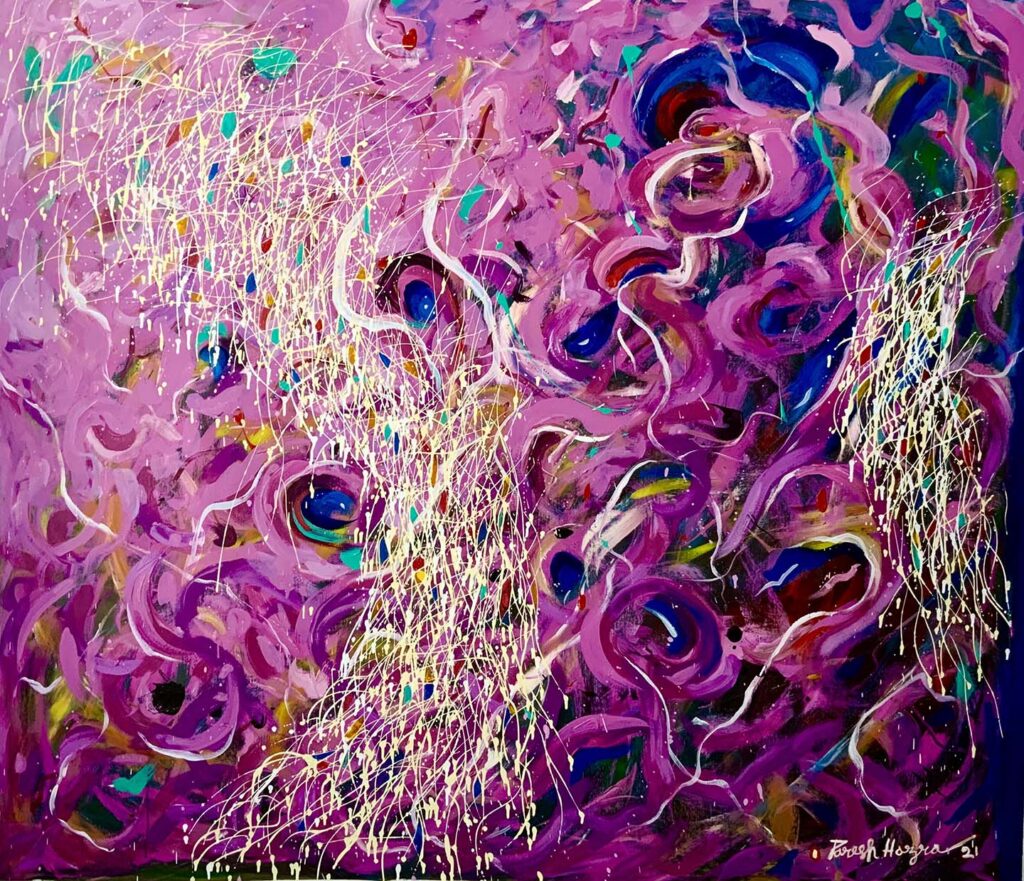 What jobs have you done other than being an artist?
I have served as an art teacher in a public school for 25 years. Also I am a person who loves being home, though painting is my life.
Why art?
Art is the essence of life. For me, it comes from my soul. I always pray. I am a living being born in this world, blessed to see the sky and feel the wind. I do not know who is behind all this. But I know it has to be someone great and wonderful, the Supreme being.
What is an artistic outlook on life?
My perception of artistic outlook on life is spontaneity, like a stream flowing continuously. Art is surreal, it takes form when imagination and fantasy mix. There is no greater joy in reality than in imagination.
What memorable responses have you had to your work?
There are countless memorable responses that I have received during my more than 70 solo shows across India and abroad. My paintings are collected by art lovers and famous people, and my artworks adorn their home. School children also come to my exhibition.They also enjoy my work, which gives me a lot of joy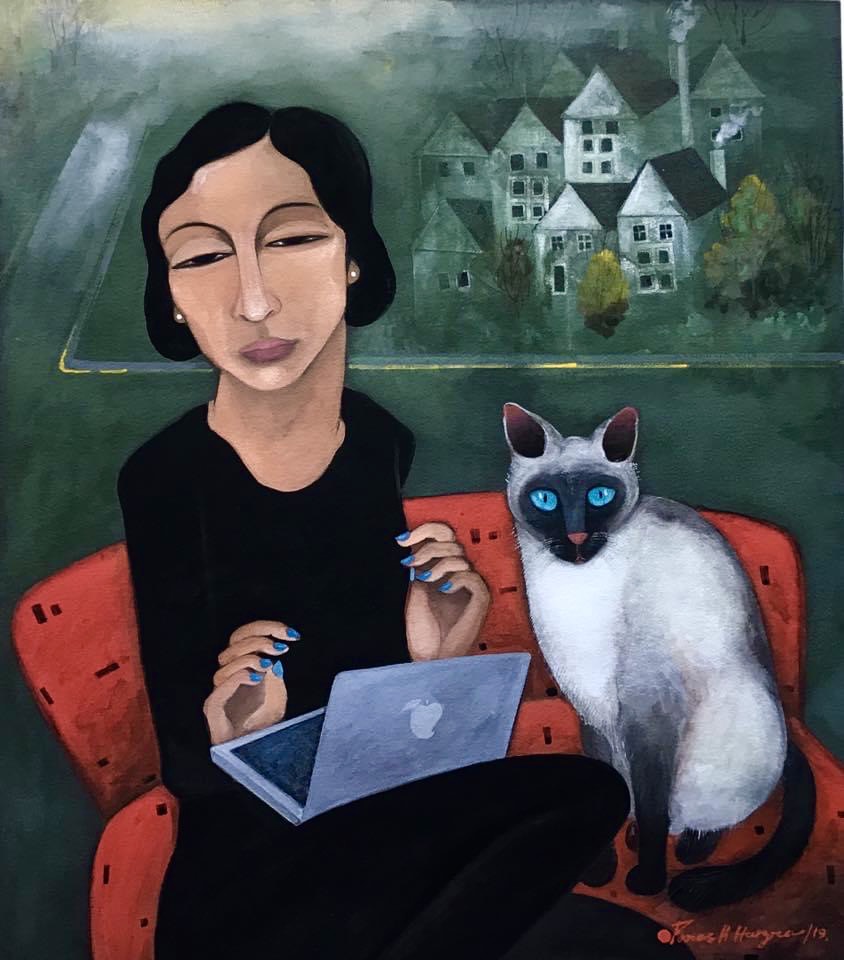 What food, drink, song inspires you?
Delicious home-cooked food, wine , Tagore songs and Hindustani classical music inspire me.
Is the artistic life lonely? What do you do to counteract it?
Colours, canvas , my family and my pets are my company. My mind is always occupied with new thoughts and ideas. I never feel lonely.
What do you dislike about the art world?
Society seems to turn a blind eye to the art world. Art world lacks media coverage and enthusiasm the way cinema and politics do. Lacking awareness about art is prevalent in our society and very less work is done to mitigate it. More emphasis on art education and museums in every city are required to be built to inspire art awareness.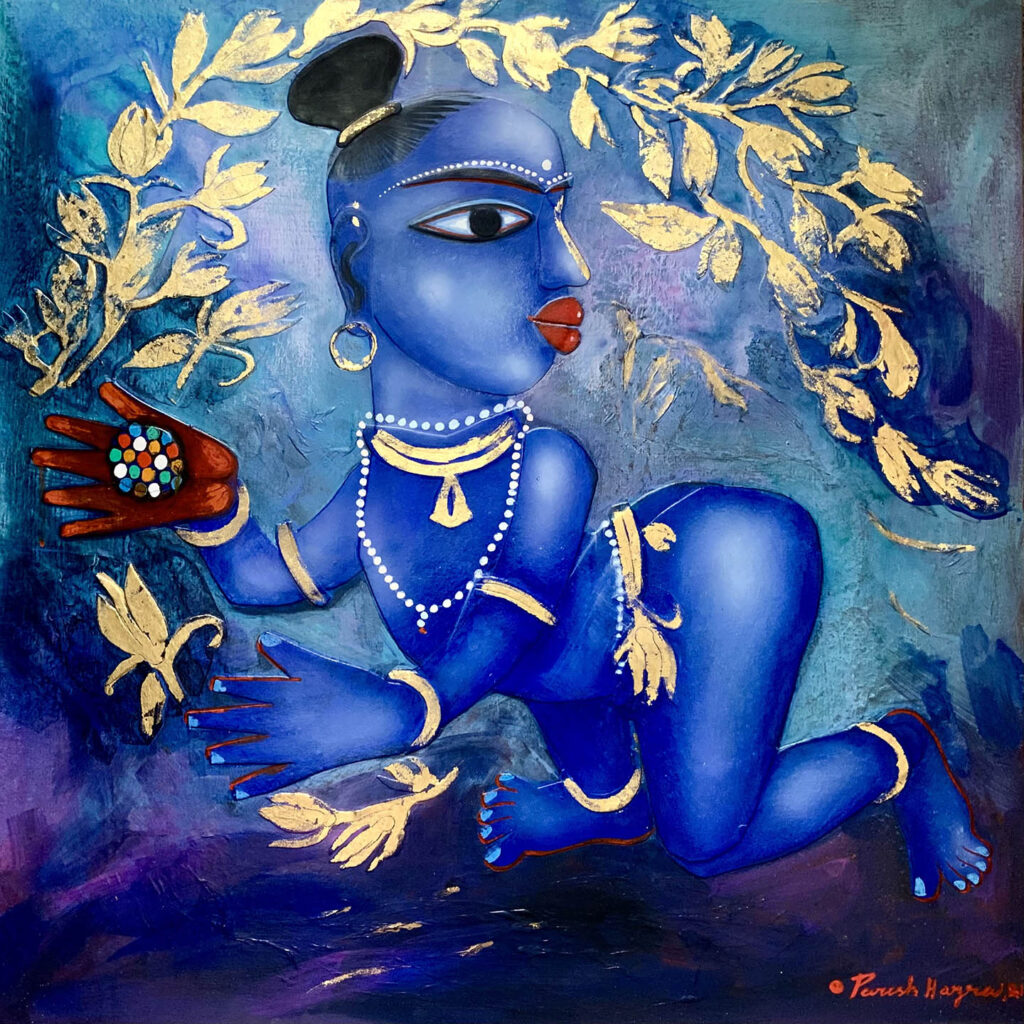 What do you dislike about your work?
I respect all my work as it comes from my soul, with love and compassion.
What do you like about your work?
Subject matter of my paintings are very simple. I do not like to make complex art, which will be difficult for my viewers to understand.
Should art be funded?
Funding is required to create art work continuously and freely. Funds can help artists finish their dream projects. Sometimes, artists face financial complexities due to lack of funds because of their art not selling regularly.
What is your dream project?
Every series of my paintings is my dream project. Present theme of my work is 'dream'. As soon as I finish this dream project, I will embark on another dream.
Name three artists you'd like to be compared to.
I never compare my work with that of any other artist. Every artist is unique and great in their own way.
Favourite or most inspirational place ?
I am fortunate enough to be born on this earth as a human being. My heart is full of love and gratitude towards Mother Nature. My village and its surroundings are my inspiration.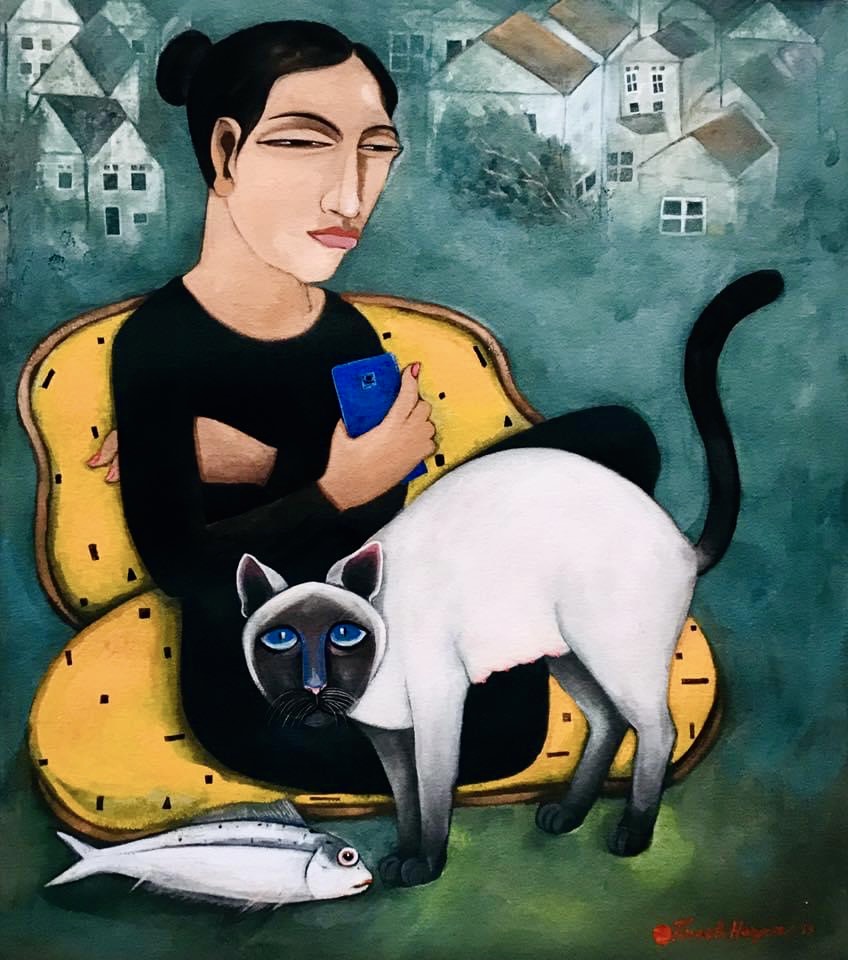 What's the best piece of advice you've been given?
Learn to see, feel and execute.
Professionally, what's your goal?
Keeping a healthy mind and body and to continuously work, work and work throughout my life.
future plans?
Travelling to different places of my country, Himalayas and beautiful places of the world.