Pankaj Gupta is a self- motivated hotelier with excellent interpersonal skills and a consistent track record. An industry veteran with over 20 years in the hospitality industry, Gupta brings with him an extensive experience including strategic leadership, guest experience and expertise in revenue analysis, yield management and sales and marketing.  He started his career as a Front Office Associate and since then, he has held various positions as a General Manager with leading hotels brands such as Accor Hotels, Marriott International and IHG.
What makes Holiday Inn Jaipur stand out from other properties you've worked in?
Holiday Inn Jaipur revolves around the concept and sense of space and light ensuring our guests are energized at all times for their purpose of visit. With consistently high occupancies ranging above 90%, I can comfortably say that Holiday Inn Jaipur City Centre is amongst the busiest assignment of my portfolio as a General Manager in the last 11 years.
Who is your typical customer? 
I take great pride in mentioning that even though Holiday Inn Jaipur City Centre is designed ideally to cater to an avid business traveler, we enjoy loyalty from all possible business segments round the year. The hotel is loved by families for our culinary and dining experiences, spacious and ergonomic rooms, roof top poolside and other recreational services like the spa and salon whereas our business travelers simply love the location and convenience the hotel offers. We're a place where family and friends are together and business relationships grow stronger.
If you could plan a one-day itinerary for guests looking to explore Jaipur, where would you send them?
Jaipur, 'The Pink City' is known for the blushing color of it's historic buildings and is a princely city of culture and heritage brimming with architectural marvels. Definitely a place that cannot be missed by any international traveler on their visit to India, Jaipur is an imminent destination in the globally renowned tourist circuit of 'Golden Triangle' that cannot be covered in a day's itinerary else the traveler will be left wanting for more.
A visit to Jaipur definitely demands a visit to the sandstone and marble monolith, an architectural marvel 'The Amber Fort' –A World UNESCO Heritage site. Ideally I recommend starting the day from here to set the tone for a perfect one day itinerary. Hawa Mahal, City Palace, Nahargarh Fort are next on the plan to experience Rajasthani and Mughal architecture.
Apart from this sightseeing locations, a visit to Jaipur is never complete without the visit to the famous 'Bazaars'. These markets offer everything from precious jewelry and gem stones to world famous 'Bandhini' and 'Block Printing' textiles. Needless to say, blue pottery and Rajasthani puppets work out to be the perfect souvenirs to the trip. Lastly, for food lovers, Jaipur has the best street food with 'Pyaaz ki Kachori' being the highlight of all. 'Ghevar' takes the cake for festive and classic traditional dessert offering from Jaipur.
Seeing an eternal flame is a wonderful experience at any time of the day, but it takes on a different significance as the dark curtains of night drop. Amar Jawan Jyoti, Jal Mahal, Amber Fort for Light & Sound Show are some of the monuments here to visit at night it indeed is a beautiful experience.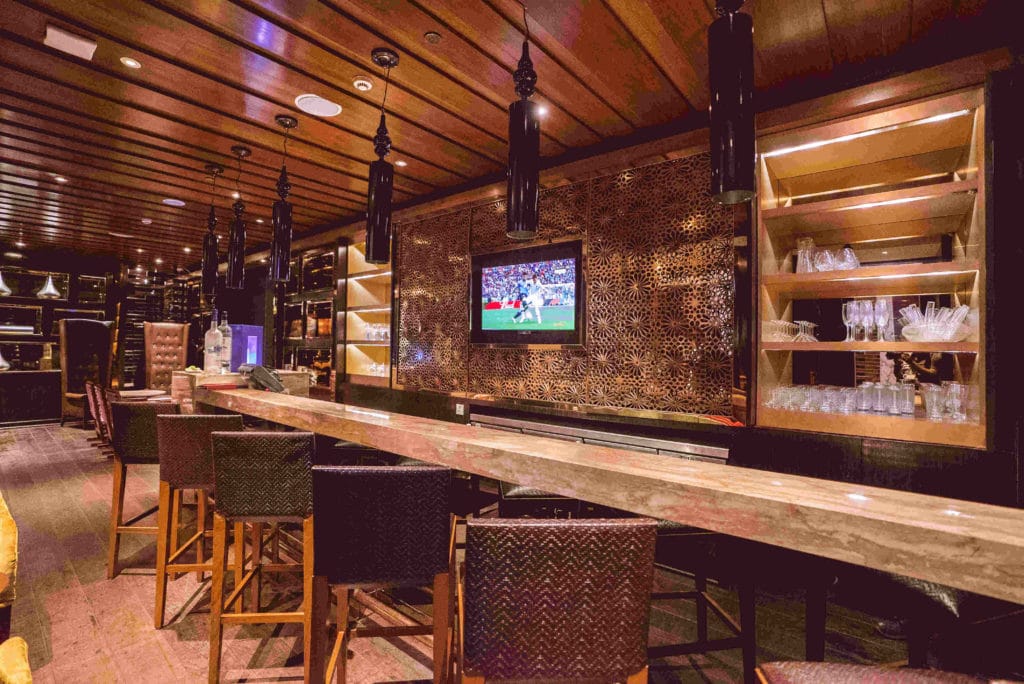 Building the right team is crucial for a property's success. What are the key skills you look for when hiring new employees?
I strongly believe that our industry is extremely people centric and people driven which makes it imperative that we have the right mix of experience and fresh talent taking care of our business. It is a great feeling when people take up accountability and deliver beyond to achieve organizational goals. Essence of hospitality lies in the fact that we follow our basics correctly at all times and this is one quality that I look for in my team since this forms the basis of delivering exceptional guest experience.
What is the USP of your hotel? 
The USP according to me is the City Centric location that makes it easily approachable to all major attractions and site seeing locations for the tourists, nearby to the corporate hub and government offices for the business travelers.
2020 was a challenging year for the hospitality industry. In your opinion, how will travel trends change in the 2nd half of 2021?
This pandemic has been a rare scenario wherein I saw hotels coming to a grinding halt instantly and stopping operations from being at 90 – 95% occupancy a day prior that the lock – down was announced. This truly has been a testing phase for all industry professionals and a little bitter for hotel investors and ownerships.
With the second wave now gradually showing signs of subsiding, things are starting to look positive and commerce in the country is seeing an upside. With restrictions being eased out gradually in states, the hotels are seeing occupancies going up. However, the new normal is here to stay for some time. Domestic tourism and corporate travel shall definitely give the first boost to travel and hotel industry however inbound travel shall definitely take some more time to revive. With vaccination initiatives now picking up across the globe, we eagerly await to welcome our international travelers and showcase our true Indian hospitality.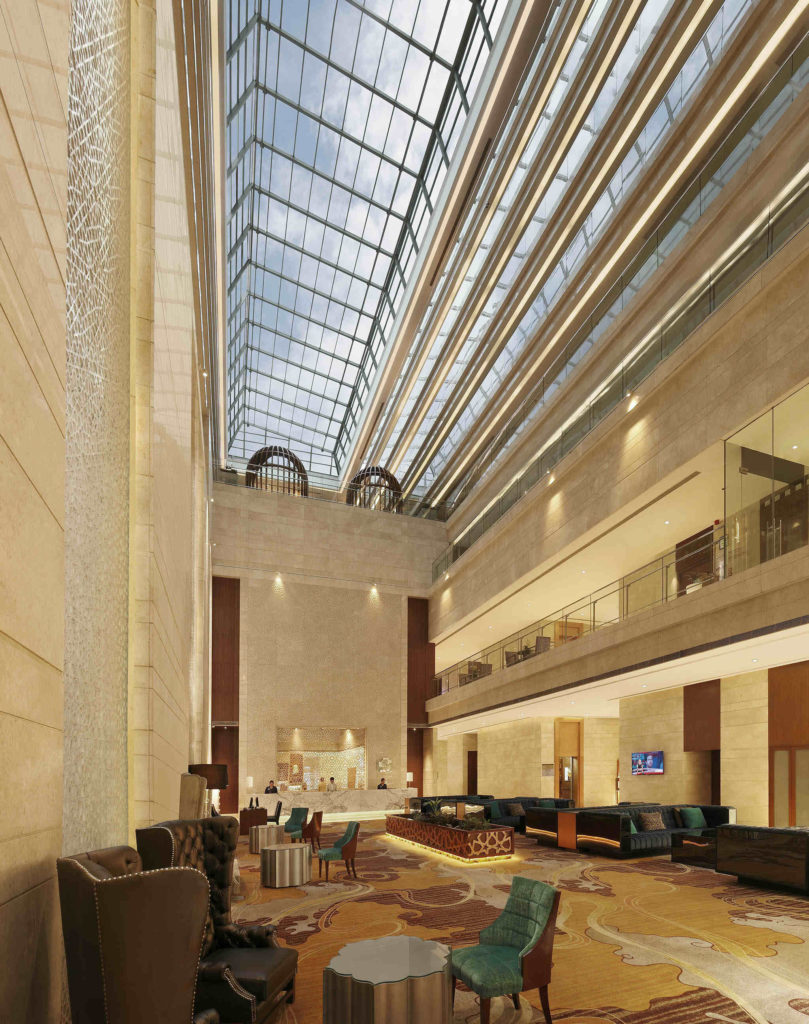 Was a career in hospitality something you always dreamt of? 
My association with this industry dates back to my childhood wherein our family was operating a hotel in a heart of city in Agra. I picked up nuances of the trade and guest service at an early age which formed a strong foundation for my journey into the hospitality world. I have always been a people centric person and felt a sense of immense satisfaction seeing happy customers. Having said that, my orientation towards managing a profitable business defines me as a professional.
Which Indian cities are your favourites for: 1) food 2) history 3) fashion?
Born in the historical city of Agra, my preferences for food and fashion have adapted to local specialties and offerings.
Food: India's culinary history is rich with stories about hundreds of royal courts and their kitchens, but no one has been able to match the excellence of the dastarkhwan of nawabs of Lucknow. One could be spoilt for choice when eating out in Lucknow and listing every must-try dish may be a bit overwhelming however, my love for the world famous and succulent 'kebabs' is beyond everything else that I may have tried during my tenures at multiple destinations or travelling.
Fashion: The 'Silicon Valley of India', Bangalore is not only the leading IT hub of the country but also a major fashion destination. Like the way, Bangalore is loved for it's pleasant and happy year-round weather, the fashion of this city is also fun, open minded and experimental making it an exciting style destination.
History: Jaipur is believed to be amongst the first planned cities of India and is now famous for it's architecture and rich culture. The city fascinates me for it's palaces and forts that showcase the art, culture, architecture and royalty. The museums of this city are rich with resources and a must visit for anyone visiting Jaipur.
You have worked in several cities, which is your favourite Indian city for work and play? 
Having spent more than 7 years in Bangalore, the city has grown upon me. Be it infrastructure, weather, amazing people, lifestyle, opportunities to unwind yet growth and development opportunities…. Bangalore has it all. This city has given me a couple of firsts, personally and professionally. This is where I started my first General Manager assignment about 10 years back and my first real-estate investment.