Neelabh Chugh is the Hotel Manager of Fairfield by Marriott Sriperumbudur and Fairfield by Marriott OMR Chennai. Neelabh Chugh is a hotel management graduate and has completed a number of senior management programs from the Indian Institute of Management Calcutta, besides a number of industry related courses from Harvard and eCornell. Previous to his appointment, he was the General Manager for Lebua Resort Jaipur and Lebua Lodge Amber, Jaipur a set of luxury resorts located on the outskirts of Jaipur. With a career spanning over 20 years with leading hospitality companies, including IHG, Hyatt and Radisson Hotel Group (formerly Carlson Rezidor Hotel Group), he boasts of three large hotel pre-openings.
Neelabh brings with him a wealth of operational experience alongside an intuitive understanding of finance and sales. He joined the hotel in March 2018, during pre-opening stage and has established the hotels to an enviable position of an undisputed market leader. During his tenure, the hotel has won many awards pertaining to guest satisfaction tracking system of Marriott, the 'HICSA Best new hotel of 2019' in the mid-market hotels segment.
What makes Fairfield by Marriott, Sriperumbudur stand out from other properties you've worked in?
Fairfield by Marriott Sriperumbudur is an ideal property, located in the industrial town of Sriperumbudur, also known as Detroit of India. My prior experience was with city center business hotels for most of my career and then with a luxury resort located on the outskirts of Jaipur. This hotel caters to slightly different needs as compared to a usual business hotel. One has to be on a constant business development mode and is on a constant look-out for newer projects coming up in the vicinity as this hotel thrives on projects business from the industrial area.
Who is your typical customer? 
Fairfield by Marriott Sriperumbudur is a preferred choice for a corporate traveler on a business trip who typically visits the industries in and around Sriperumbudur and Oragadam, an industrial corridor of the city. The typical guest comes here for an installation / up-gradation / execution of an industrial project. The length of stay varies from 5 days to 90 days and hence the needs are also different from a typical business traveler.
If you could plan a one-day itinerary for guests looking to explore Chennai and Sriperumbudur, where would you send them?
Our hotel is just 35 kilometers away from Kanchipuram, a famous temple city and for it's hand woven silk sarees, which will be a perfect place to experience historical monuments and the live weaving of silk. We shall include a visit to Rajiv Gandhi memorial and an evening trip to Marina beach in Chennai, which is the world's second largest beach. A day trip to Mahabalipuram best known as the UNESCO World Heritage Site of 7th – 8th century rock monuments and a beautiful Shore Temple is highly recommended.
Building the right team is crucial for a property's success. What are the key skills you look for when hiring new employees?
I would rather replace skill with attribute here. The most important attribute that I look at is how adaptable and trainable the person is and how well read and how aware is the candidate of the trade related stimuli? These attributes are built on solid technical know-how and experience. These attributes help me hire a person who is quick to respond to the very fluid situations that occur in a hotelier's life and are even more important now, given the uncertainties surrounding us. I personally am very interested to know the person's financial awareness of the trade and that may end up being a deal-breaker for me.
What is the USP of your hotels? 
My hotel has a very functional and straight design language that encompasses modern elements and the local soft touches give a personality to the hotel. The hotel houses 153 well-appointed rooms with lake view and pool view as some of the options. K Kitchen – our contemporary all day dining serves both international and Indian cuisines, with interactive stations and all day offerings. BG's our poolside bar is a perfect place to unwind while watching the sun go down by the pool and sipping your favorite beverage from an eclectic selection of brews, spirits and concoctions. The hotel also boasts of 12,675 Sq. Ft poolside lawn and a front lawn, which are a perfect place to host outdoor gatherings and a 1488 Sq. Ft indoor space for meetings.
What is the one dish that guests have to try when at your hotel?
Parmesan and Thyme Crusted Chicken, served with parsley potato, grilled peppers and grainy mustard sauce. Karimeen Pollichathu – Black pearl fish marinated in regional spices wrapped in banana leaf and pan fried.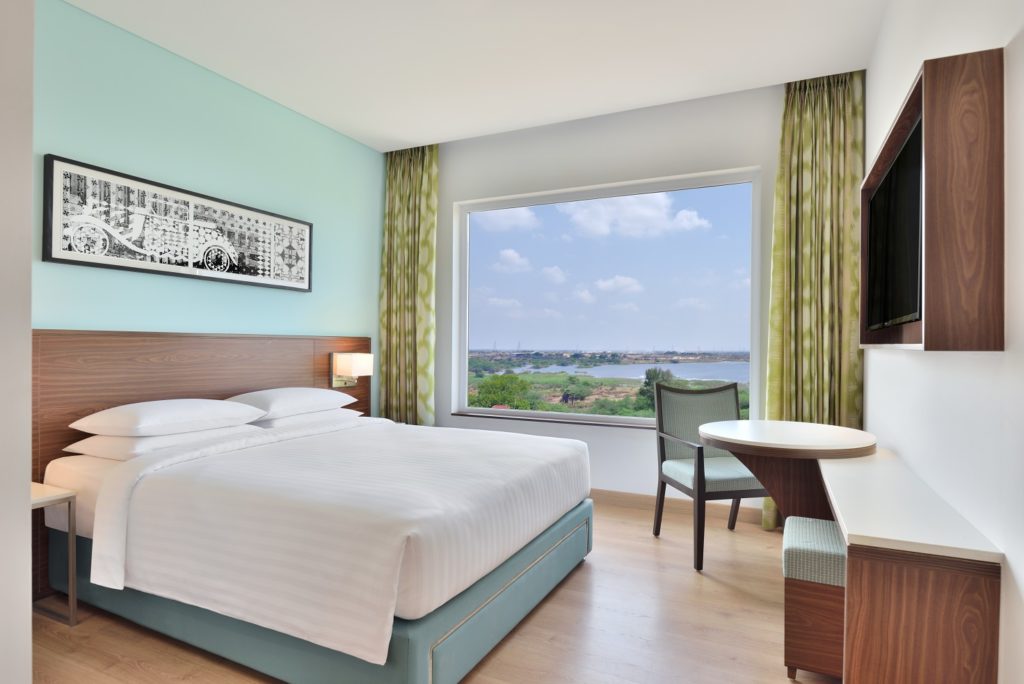 2020 was a challenging year for the hospitality industry. In your opinion, how will travel trends change in the 2nd half of 2021?
Travel trends in 2021 – 2022 will fall under two categories, one being revenge travel, which would be mostly to resorts and other holiday destinations. Second category would the essential work related travel. In my opinion, luxury resorts would benefit from the first set and business hotels that can adapt their offerings to behave like an Urban Resort setup will benefit as well. Hotels that can give confidence of providing surgically hygienic setup instead of just looking clean will benefit from the second set. I am hopeful that the pent up demand for travel unravels soon and as the vaccination percentages are going up, the first set of indicators are optimistic.
Was a career in hospitality something you always dreamt of?  What is your advice to aspiring hoteliers? 
To be absolutely honest when I started with my hotel management, I had no idea of how things would turn out to be. I was guided by the school teachers that it's a good upcoming career option and I decided to go for it. Absolutely no regrets there.  My advice to youngsters here is very simple – there is no instant gratification in hotels. You really have to fight those battles and get those scars to earn the stars. The hotel industry now is a lot easier than what it used to be some two decades ago, but still demands a lot of hard work, on the feet thinking and a very pleasant demeanor, if one wants to be successful.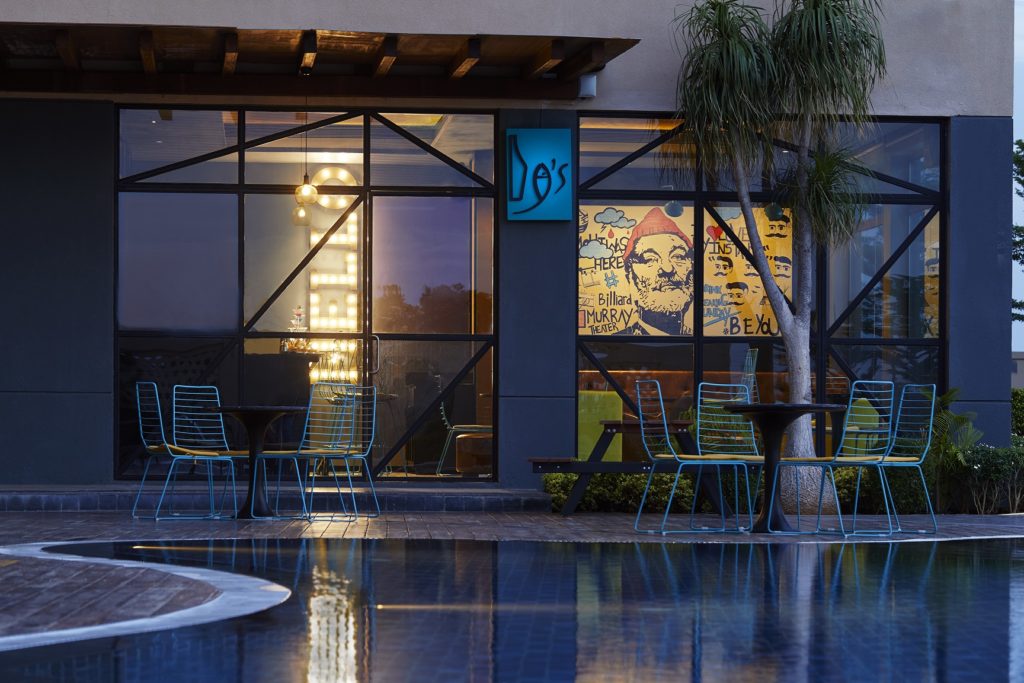 You have worked in several cities, which is your favourite Indian city for work and play? 
I loved working in Jaipur. That city has all the offerings of a modern metropolis while retaining it's old world charm. Bangalore is another city that is up there on the favorites list.
When are you happiest? 
I am happiest when my family and teams are happy around me. Hitting targets, taking personal interest in team-members lives and keeping them challenged and active makes me happy.