Bhupinder Singh Manager – Cluster airport operations, Delhi NCR, Marriott International started his career in the capital city of India – Delhi, as an airport officer with Hyatt Regency Delhi in September 2007. He continued to work with the brand till 2011 and he was promoted to assistant manager, airport operations because of his diligence and sheer spirit to serve guests.
His extensive and current tenure is with Marriott Hotels, where he is currently spearheading the cluster airport operations for Marriott's hotels in Delhi NCR as the manager. He started his career with Marriott in the month of February 2013 and continues to deliver exceptional guest experiences till date. It is because of his endless efforts to provide excellent guest satisfaction that the airport team is regularly highlighted for creating amazing guest stories and receives appreciation from guests across all the hotels in his portfolio.  At leisure, Bhupinder loves to ride cruiser bikes and spend time with his family.
How has the pandemic changed the way you work?
I have become more adaptable to new changes and I effectively try to go a step beyond to help the hotel's team in different areas. It is essential that you extend help to your team members and it creates an opportunity for you to learn something new. The pandemic has also made me even more involved with my team and the focus has been inclined towards mental health rather than just physical health. It is a key principle for all of us at work and we do as much possibly as we can to help each other and ease off the pressure by working as a team.
What are the most memorable responses to your work so far?
My team and I have been receiving some spectacular responses from guests whom we assist at the airport. Many a time there are grievances with flights, luggage, transfers, etc. and I go all out in offering the best assistance I can to our guests. One such memorable response was from a guest who had lost her entire luggage in transit. I immediately assisted her in this distress by providing her with basic clothes and toiletries. We also got her clothes laundered in fractional time for her to board her next flight. Meanwhile, I did trace the luggage back and handed it over to her. The guest was extremely delighted and grateful with these gestures and appreciated our warm assistance.
Was a career in hospitality/airport management something you always dreamt of?  What is your advice to aspiring airport managers?
Definitely, joining the hospitality industry was my dream. It is a fascinating job where you interact with people from across the world and you represent the warm and welcoming hospitality of the brand and the country.
My advice to aspiring Airport Managers is that a first impression is the last impression. Airport Managers are the representatives with whom most guests interact for the first and last time. Be genuinely warm towards them and offer them the best assistance for any concern or issue. Being from a country that believes in Athithi Devo Bhavah (Guest is God), welcome them pleasantly and aim towards developing a great experience for them that is memorable. I would also suggest that you find ways in which you can make any arrival, departure or transit smooth to create a lasting impression on your guest about you and the brand you represent.
At work, which is your most challenging activity?
Airports are highly sensitive areas to work at because of security. Sometimes even the Airport Managers face challenges in service recovery or assisting guests due to mandatory guidelines by the airport authorities. Hence, there could be some limitations when it comes to creating a seamless experience as you are at a very high security area.
What are the attributes of an efficient airport manager?
The right attitude – As I mentioned, the first impression lasts a long way. Always remember that you are the first representation of the brand for a guest and that first point of contact can set the mood for their stay experience. Therefore, you will have to be groomed very well and you should welcome the guest with a warm smile and a dynamic approach, leaving a remarkable impression on the guest.
Teamwork – An efficient Airport Manager should orchestrate great work and coordinate with different teams to put a perfect show in front of the guests. The representative should be a team player and should lead the job with perseverance and adaptability.
Knowledgeable – For any grievance, an airport representative should have a solution whether it is about travel, bookings, nearby attractions or airport assistance. One should be knowledgeable of the area so that you can offer proper solutions.
Relationship – Good relationship with the stations managers of all airlines are imperative for creating a memorable experience for guests.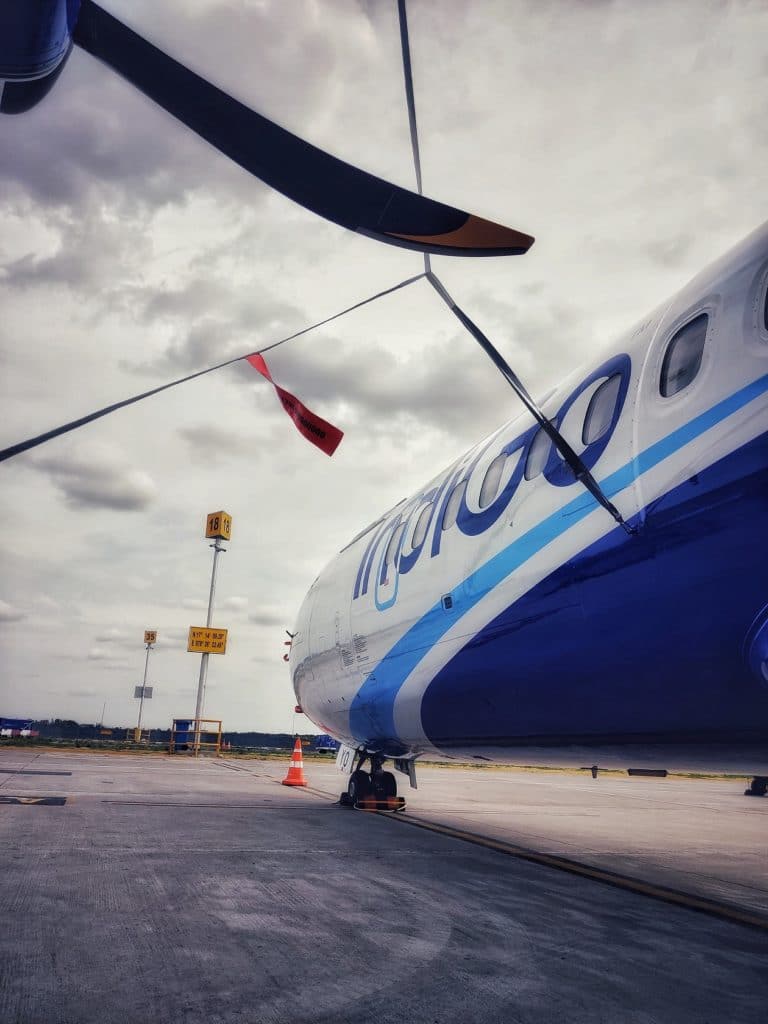 2020 was a challenging year for the hospitality industry. In your opinion, how will travel trends change in the 2nd half of 2021?
It is a difficult question to answer but I do believe that things will normalize toward the second half of the year, provided everyone gets vaccinated and voluntarily follow all precautions and guidelines.
When are you happiest?
The appreciation that I receive from my guests makes me immensely happy. It motivates me to outperform myself with each passing day. When I am able to bring a smile on the faces of my guests or resolve an issue for them is what makes me truly happy.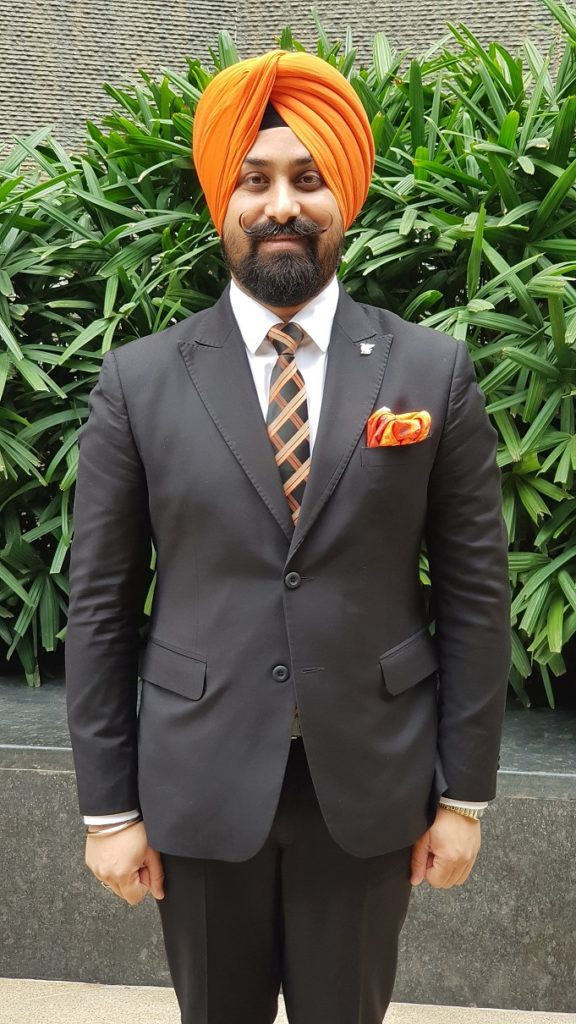 Which is your favourite Indian city?
I am emotionally connected to Delhi since I started my career in the capital city. Therefore, it will be my favourite Indian city always. The heritage that the city offers with it's old world charm appeals to me and the modernization with it provides the right balance for me.
Where do you see yourself after 5 years in terms of your career?
I foresee a great career in Airport Operations and I aspire to head the Airport Operations for Marriott International someday. It is a dream job and I am certain that with hard work and perseverance nothing is impossible.