Andrew Jansson has been the General Manager of Kurumba Maldives since August 2019.  A veteran of the islands, this is his 3rd property in the Maldives, having previously worked 3 years at One&Only Reethi Rah, where he was the Resort Manager and several years prior to that, he opened Shangri-la's Villingili Resort and Spa, where he was the food and beverage director.
Hailing from Sweden and Thailand, he is a graduate of Les Roches Hotel Management School in Bluche, Switzerland and holds a Bachelor's Degree from Endicott College, Boston, MA.  After graduation in Boston, he took up his first posting at the Hyatt Regency Boston Harbourside and has since been fortunate to travel the world doing what he enjoys most.  His hospitality career has taken him across the globe, spanning 4 continents and 14 countries and covers high end international brands such as Minor International, One&Only, Shangri-la, Onyx Hospitality and Hyatt International.
What makes Kurumba Maldives, Universal Resorts stand out from other properties you've worked in?
The fact that this was the very first resort ever built in the Maldives, makes this place truly stand out.  It is rare to be able to be part of history, especially when this one property has played such a huge role in helping to define and shape the hospitality industry here in the Maldives.  Many previous properties I have worked in have also had their fair share of history and also been impactful in those specific locations, but here I am privileged as well to work with those very same people who created this place.  On the one hand the original founders are still very much involved and as you can imagine, this island holds a special place in their hearts, so we hear the stories from those early days, what worked, what didn't, etc.  Though the island and the business was a success from the start, it took years of trial and error to eventually make this place what it is today and the work continues.  We need to continually work on developing the island and the product to ensure we remain relevant in an incredibly competitive environment.  The other side which adds to the warmth and charm is our guests who keep returning to Kurumba over the years.  We have guests who first stayed here in the 1980's, and these days they continue to come and it is not uncommon to have families spanning 3 generations who visit regularly.  Families return year after year and they have become a part of our family here at Kurumba and this is what truly makes this place stand out.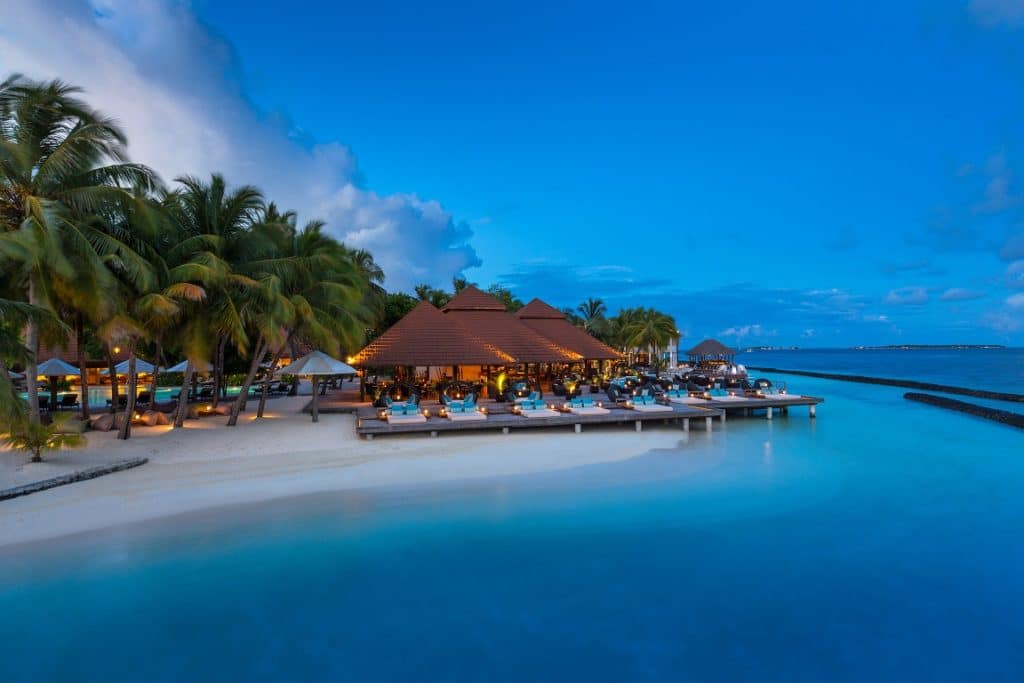 Who is your typical customer?
Kurumba is a very versatile resort, which appeals to a wide range of nationalities and demographics.  It is very hard to single out a specific type of customer, as we are popular across a large spectrum of guests.  Families make up a large portion, with proximity to the airport and ease of access making this very attractive for families who are looking to cut down on the hassle of travelling long distances as much as possible.  With a large selection of room types, great choice of food and beverage, beach all around the island with a shallow and safe lagoon and of course lots of facilities for children, families are well catered for here.  But at the same time, the island allows for young honeymooners, couples, retirees and because of this wide range, there is also a great balance.  Aside from the leisure travelers, we also have a lot of people on short stays and many people on corporate and government trips.  Again the ease of access to Male and Velana Airport works in our favour.
 If you could plan a one-day itinerary for guests looking to explore Maldives, where would you send them?
If you only had 1 day to spend in the Maldives, I would suggest an excursion out on a boat, have a picnic on a deserted sandbank in the middle of the Indian Ocean and then do some snorkeling in the beautiful reefs around.  On the way back in the early evening, take in the sunset and if you are lucky, have the dolphins pay a visit.  These are the idyllic experiences that make the Maldives a popular holiday destination.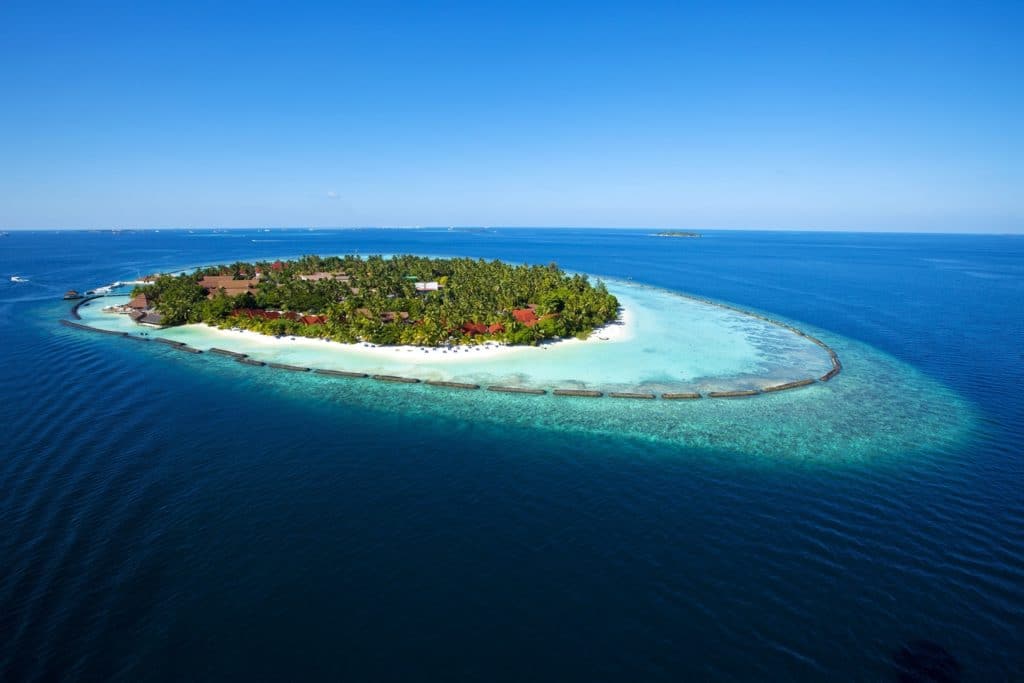 Building the right team is crucial for a property's success. What are the key skills you look for when hiring new employees?
It's all about the right attitude and creating an environment where people can succeed.  Technical skills are of course important, as is good work experience, but so many people will fit that criteria.  Finding the right person is more about finding the right personality that will be able to thrive in the environment which you and your teams have already nurtured.  Especially here in this resort/island environment, when you hire someone, it is like you are inviting them into your home.  We work and live together, 24 hours, so if you do not find the right match, it will be a challenge for the resort, as well as that new hire.
What is the USP of your hotel? 
The history and name that Kurumba has garnered over the years plays a key role in our selling proposition.  And combine that with a great location that allows for quick and easy access, a beautiful natural product in the island, the beach and the sea life, and a service attitude that is unmatched, you have some incredibly strong USPs.
What is the one dish that guests have to try when at your hotel?
I would say it has to be the grilled lobster.  We have one of the largest lobster ponds in the Maldives, which is usually home to about 400 lobsters.  These are the local, Maldivian species, which have a very smooth and delicate flavour.  Served in our signature grill, Thila, this is one of the most popular dishes in the resort.
2020 was a challenging year for the hospitality industry. In your opinion, how will travel trends change in the 2nd half of 2021?
At the end of 2020, we were still very unsure of how travel would resume, and from where, but we were all pleasantly surprised with the high demand we faced in the first quarter of the year.  There are several trends that are standing out: Pick-up is very last minute.  Where previously you had a clear idea of business on the books months in advance, this is no longer the case.  Operationally this adds another layer of challenges for the resorts, as sourcing now in the Maldives takes even longer time that before.  Nowadays you have longer lead times for your products, and shorter lead time for bookings, so your planning is basically out the window…  Length of stay has also increased.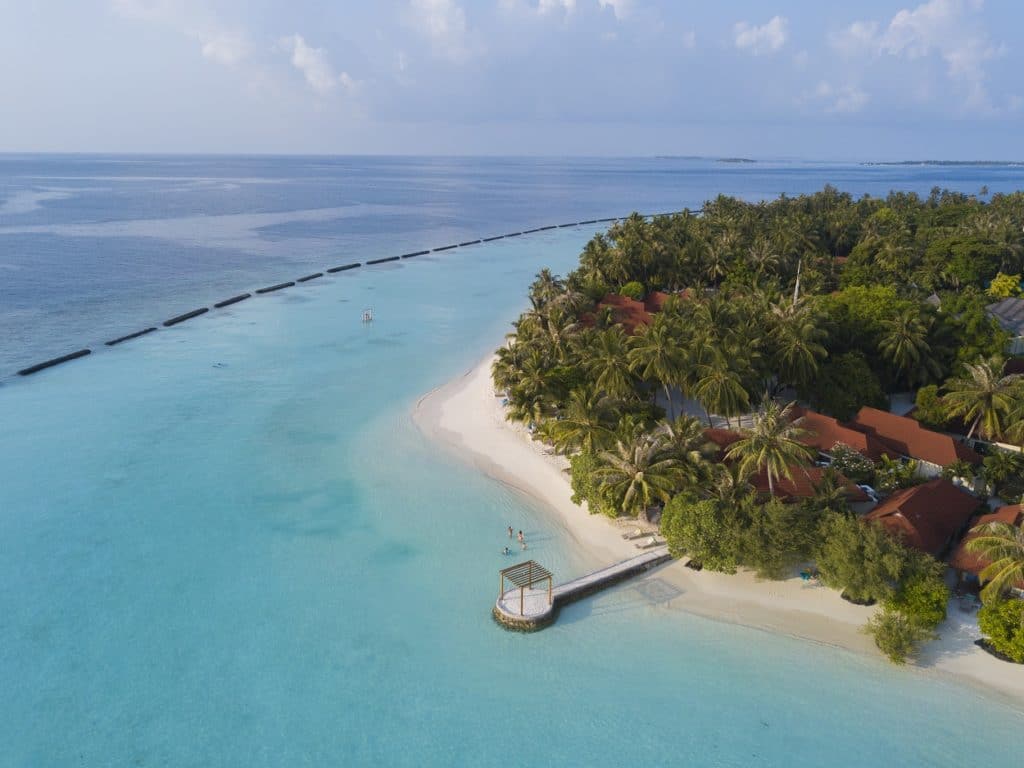 Perhaps it could be due to the fact that business is more European / Russian based for now, but even those markets are opting for longer stays.  I can imagine that with all of the uncertainty, restrictions and difficulty in travelling, people will opt for less frequent, but longer stays.  And if OTAs and the digital sphere were not already taking over the booking channels, this year will have a detrimental impact on old school, traditional travel agents.  With those companies unable to sell, and people sitting at home all day long surfing the internet, there will be continued shift towards e-commerce and online channels, and those properties that are well positioned in this sphere are the ones that will do best.
Was a career in hospitality something you always dreamt of?  What is your advice to aspiring hoteliers?
At one point I actually considered a career in law or medicine, but where's the fun in that…?  Travelling has been in my blood since I was a baby, so the hospitality career was an easy choice for me.  I am a people's person, so what better industry to be in?  Travel, food, culture and people, this is an international hotelier's life.  But it is not for everyone and it for sure is not an easy life.  You must be prepared for long hours, you will definitely come across your fair share of ungrateful people and the pay might not allow for the most glamorous of lifestyles, but if you have the right character and if you are willing to put in the effort, you can have a career and a lifestyle that is very rewarding.
Which cities are your favourites for: 1) food 2) history 3) fashion?
Food – Bangkok, from the simple street foods to the wide choice of high-end dining, you have all flavours available to you
History – Paris, there is something magical about that city
Fashion – Stockholm in Sweden has a certain sense of style and everyone always looks stylish and good
You have worked in several cities, which is your favourite city for work and play?
There are so many great cities out there, and each of the places I have lived in holds a special place in my heart.  But the city I have always been most drawn to is Bangkok.  In terms of the standard of living and the lifestyle you can have there, for me it is at the top.  Working in the hospitality industry, Bangkok offers such a wealth of choice in terms of great quality hotels and resorts and one of the best culinary scenes around.  Add in the wealth of destinations easily accessible in just a few hours and it offers so much to experience and to learn from.  For play, it offers equally as many choices, for whatever style and speed of play you prefer.