Nishanth Vishwanath is the General Manager of The Ritz-Carlton Pune. A veteran hotelier, driven by passion and creativity, Nishanth is a multi-cultural hospitality icon with over 20 years of experience in the industry. Having commenced his career with Renaissance Mumbai Convention Centre Hotel (2001) as part of the Food & Beverage team; he has swiftly moved up the ranks across Marriott International's myriad brands spanning the last two decades.
He has a proven record of implementing strategic initiatives delivering financial success in tandem with customer satisfaction. During his operational tenure, he has played a critical role in building F&B Reputation and establishing hotels such as Renaissance Mumbai and JW Marriott Pune as leading conference and wedding venues in the country.
Within two and half years, he moved to JW Marriott Hotel Bengaluru as the Director of Operations. Following a very successful stint at positioning JW Marriott Hotel Bengaluru as premier destination in the city, he was then promoted as the General Manager for Courtyard by Marriott Chennai.
His most recent role comprised that of the prestigious Area Director – Operations for South & East India, Bangladesh and Sri Lanka. While his early years allowed him to hone his skills to develop award-winning concepts and drive revenue and reputation; his role as Area Director and General Manager over the last few years has given impetus to his growth and appointment into the luxury market. Nishanth uses his creative flair to increase employee engagement, implement standards, drive guest voice scores, build relationships with key stakeholders and grow hotel market share at exemplary levels.
Nishanth has been a part of many core pre-openings task force assignments and has been a recipient of several notable recognition in his career and has consistently exhibited excellent leadership skills. His track record shows an innate ability to drive excellence across associate engagement, customer satisfaction and profitability. At The Ritz-Carlton, Pune, Nishanth leads the dynamic luxury team to sustain the hotel's positioning as one of the most preferred destinations for the social and business elite in the country.
Armed with a degree from Mangalore University, Nishanth is an avid traveler and takes keen interest in exploring new places, history and culture. He is also a fitness enthusiast and enjoys reading in his leisure time.
What makes The Ritz-Carlton Pune stand out from other properties you've worked in?
The pole position for The Ritz-Carlton, Pune is testament to a truly remarkable level of consistency and proof positive of a deeply entrenched commitment to delighting guests. As one of the most iconic new hotels in the region, The Ritz-Carlton, Pune has broadened appeal, while preserving its position as one of the most esteemed and luxurious destinations in the country. The nature of hospitality has been enhanced with The Ritz-Carlton Gold Standards, which are evident at every guest touch point throughout the hotel.
Who is your typical customer?
Affluent leisure guests and top corporates looking for personalized experiences and service.
If you could plan a one-day itinerary for guests looking to explore Pune, where would you send them?
Food: Whether you are looking for culture, adventure, or the chance to go off the beaten path, we are thrilled to be able to invite guests to explore The Ritz-Carlton, Pune. Celebrating the region's distinct culinary scene, the hotel captures the essence of the destination with five signature dining experiences. Gourmet world cuisine at Three Kitchens and Bar welcomes guests by offering three residential-style kitchens. The modern Japanese restaurant Ukiyo features a long sushi counter and robata grill complemented by an expansive selection of sake while The Ritz-Carlton Tea Lounge brings the time-honored custom of afternoon tea to the city. Aasmana Rooftop Lounge & Bar serves up Indian cuisine, captivates with 180-degree views of the golf course and inventive adaptations from the Royal kitchens of India.
Wellness: Your well-being is prioritized with our Wellness Floor specifically designed to meet your requirements like yoga, a temperature controlled outdoor pool, fully-equipped fitness center Uno salon and signature The Ritz-Carlton Spa.
Golf: Find your next golf getaway against breathtaking landscapes and a course design that bears the imprint of the game's most respected figures. Across from property and spread over nearly 100 acres, The Poona Club Golf Course has been hosting players since 1920. The 18-hole, par 71 course offers lush greens dotted with flowering trees, water features and 6,415 yards of play. At the club, players have access to a chipping yard, practice greens, floodlit driving range, pro shop, a pub, restaurant and clinics for all ages and skill levels.
As a part of its Golf Program, The Ritz-Carlton, Pune resident hotel guests receive complimentary access and golf rounds, private lessons with a Pro, round-trip transportation and post-game cleaning services for clubs, shoes and other accessories.
Ritz Kids: Our program designed for curious minds offers exclusive experiences for an unforgettable family staycation including scavenger hunts, tee pee tents, board games, cooking or baking classes as paid optionals.
From golf course views over a glittering metropolis to an idyllic weekend retreat in the city, the hotel invites travelers to experience the destination from a different perspective.  Ideal for families and those seeking additional space, our residentially inspired accommodations provide a home away from home with spacious layouts, exclusive amenities, culinary experiences and the legendary Ritz-Carlton service.
Building the right team is crucial for a property's success. What are the key skills you look for when hiring new employees?
At the Ritz-Carlton, we believe that every Lady or Gentlemen we hire must embody the true spirit of hospitality to uphold the Gold Standards and inspire a culture of service excellence with a focus on personalization.
What is the USP of your hotel?
The Ritz-Carlton, Pune being the 2nd property in India and the 99th in the world has already set a benchmark of iconic luxury and lifestyle.  With 198 well-appointed rooms, the hotel provides its guests with unparalleled luxury. Located close to the airport and across the Poona golf course, The Ritz-Carlton is a gateway to iconic memories, enveloping guests in the sounds, flavours and imagery of a culturally vibrant and modern Pune.
What is the one dish that guests have to try when at your hotel? For Japanese food lovers, I strongly recommend the bold flavours at Ukiyo; my personal favourite being the Pork Belly braised and served with spicy miso and jalapeno salsa!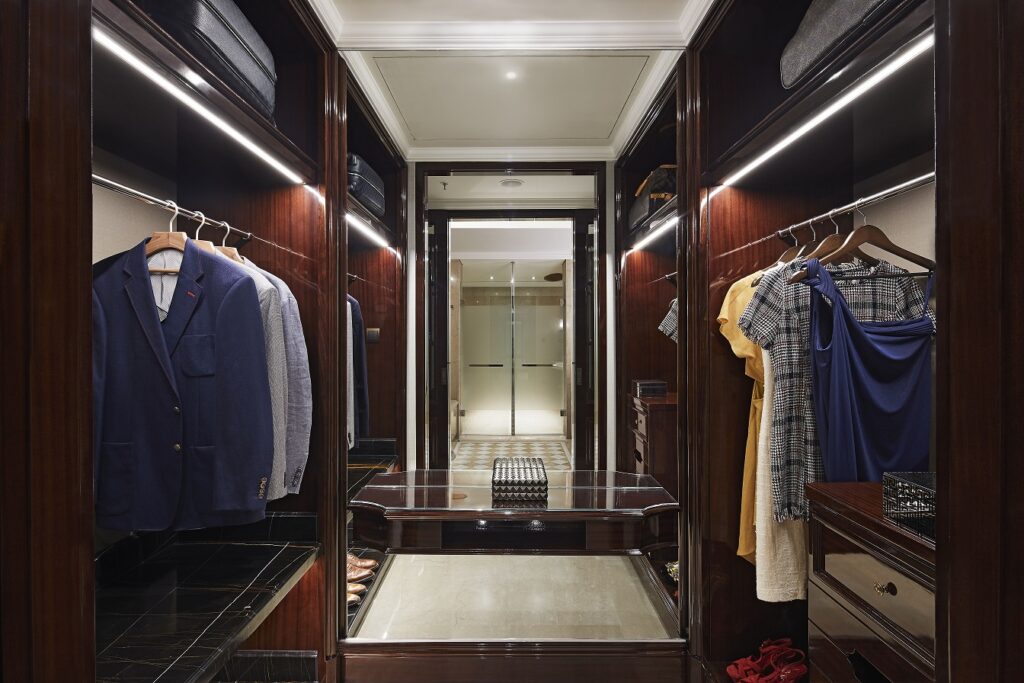 2020 was a challenging year for the hospitality industry. In your opinion, how will travel trends change in the 2nd half of 2021?
As this global pandemic continues and the impact that it has on many organizations remains unknown, one concept for businesses is clear – employee and customer engagement is critical.
We like to call it the micro-vacation. With vaccination rates being up, the domestic leisure travel segment is breathing life into India's hospitality industry, we are on the road to full recovery. There is a lot of pent-up demand, especially in the luxury segment of hotels. For example, we are seeing extremely high demand in Pune for local intercity travel in Maharashtra, our rates have not dropped. For domestic travelers, we are offering flexibility in their booking dates and a wholesome, future-ready experience tailored to the "new normal" that we are all faced with today.
Was a career in hospitality something you always dreamt of?  What is your advice to aspiring hoteliers?
For as long as I can remember –yes, I've always aspired to be a hotelier. My advice to those keen on the industry is: Set goals for yourself, measure your progress and don't shy from taking the road less travelled.
Which cities are your favourites for: 1) food 2) history 3) fashion?
I remain partial to my roots with Calicut or Kozhikode topping the list, especially for its outstanding coastal cuisine.
You have worked in several cities, which is your favourite city for work and play? 
Bengaluru – the place smells of invention, culture and diversity, not to mention great food!
When are you happiest? I am an early riser and happiest on my morning run -it's a time when I am truly alive and connected to nature and self.