Nils-Arne Schroeder is the global brand head for Conrad Hotels & Resorts, as well as vice president of Luxury & Lifestyle for Hilton in Asia Pacific. In his global role overseeing Conrad Hotels & Resorts, Schroeder is responsible for the strategic growth and development of the iconic brand across the globe. Based out of the company's Asia headquarters in Singapore, he leads the brand innovation, strategic direction and leadership initiatives of the luxury brand's portfolio of nearly 60 properties, 18 of which are currently under development, spanning five continents around the world.
As vice president of Hilton's luxury and lifestyle group in Asia Pacific, Schroeder spearheads all people, performance and product initiatives for the Waldorf Astoria Hotels & Resorts, LXR Hotels & Resorts, Conrad Hotels & Resorts, and Canopy by Hilton brands across the region. In this role, he oversees the operations of 30 trading hotels comprising five Waldorf Astoria hotels and resorts, 23 Conrad hotels and resorts and two Canopy by Hilton properties. In addition, Schroeder is responsible for driving the rapid expansion of the group's luxury and lifestyle footprint in the region through ensuring strong relationships amongst the owners, brand and operations teams. His remit also includes growing the portfolio's current development pipeline of more than 20 hotels and leading their transition from pre-opening to operations.
.A German national, Nils is married with two teenage kids. He enjoys travelling around the globe with his family, and discovering new destinations, cultures and lifestyles. In an interesting conversation with Jyotiee Balani, he speaks about changing travel trends, his favourite cities for food, fashion and history and his career highlight.
2020 was a challenging year for the hospitality industry. In your opinion, how will travel trends change in 2021?
2020 was indeed a year unlike any other and it is encouraging to see many countries providing access to the vaccine for their residents. Once it is safe for borders to reopen and international travel resumes, we know that many luxury travelers will be planning and booking their first trip out to reconnect with loved ones over new travel memories.
With 29 luxury hotels operating across Waldorf Astoria and Conrad Hotels & Resorts in Asia Pacific, we are familiar with the needs and expectations of the luxury travelers that come through our doors. The health pandemic has certainly impacted the way they think about travel: for one, heightened levels of cleanliness and hygiene are now a table stake and a key factor that will not be overlooked. That's where our Hilton CleanStay protocols play a key role in delivering above and beyond those expectations.
Looking ahead into the mid- to- long-term as international travel resumes, we also expect that beyond the basic requirement for stringent health and safety practices, these travelers will expect luxury experiences that are hyper-personalized and digitally enabled. The trend of hyper-personalization is driven by their desire for unique, exceptional experiences. More than opulence and glamor, they seek inspiring moments and encounters that create unforgettable memories.  At the same time, there is increasing demand for more intuitive services that are digitally enabled and seamlessly integrated into the overall experience.
Increasingly, luxury travelers are themselves digital natives who expect seamless digital interactions across channels throughout their travel experience. These travelers are also now more willing to let brands use data from their past travel choices to deliver a thoughtfully customized experience.
For over a century, Hilton's innovation DNA has pioneered numerous firsts in the hospitality industry. Keeping our fingers on the pulse, we recognized the need to invest in digital tools that offer the same level of control and convenience at their fingertips. Hilton's Digital Key is a prime example of such a service innovation.  Through their smart phones, guests can now check in via their Hilton Honors app. When it was launched, Digital Key was the industry's first-and-only opportunity for guests to manage their own room preferences based on interactive floor plans and Google Map API. Globally, Digital Key is available at over 4,100 hotels and guests have opened more than 40 million doors and counting. In APAC, Digital Key is available in 11 countries: China, India, Japan, New Zealand, Singapore, Sri Lanka, Thailand, Papua New Guinea, Australia, Malaysia and the Philippines.
Another consumer trend that we believe will stay is the heightened demand for ultra-private travel experiences.  Our luxury portfolio has been nimble in crafting bespoke packages to cater to requests for hotel buyouts and vacationing in remote destinations that naturally lend themselves to socially distancing. At distinctive resorts such as Conrad Bora Bora, Conrad Koh Samui and both Waldorf Astoria and Conrad properties in the Maldives, socially distancing is inherent at each remote location, expansive property size and relatively low guest count. As a result, these properties have been and continue to be extremely popular.  To elevate the luxurious experience for ultra- discerning travelers, we recently unveiled Ithaafushi- The Private Island, which is the largest and most exclusive private island in the Maldives.
While the pandemic has changed the travel landscape, it has given us a chance to rethink the way we cater to luxury travelers.  The hospitality industry has proven itself to be highly resilient and we are already seeing signs of it coming out of this better and stronger because of it.
Building the right team is crucial for a property's success. What are the key skills you look for when hiring new employees?
 One aspect that is consistent across each and every one of our hotels and resorts at Hilton is our passion for delivering exceptional experiences and our commitment to fill the earth with the light and warmth of hospitality. This is a value we emphasize very strongly on from the time we onboard new team members into our hotels.
I come from a commercial background during my earlier days working within hotels. Through the formative years in my career I developed a personal inclination towards strong communication skills, coupled with firm professional ethics and integrity, as absolutely critical factors in anyone I recruit to join my team as they foster positive engagement with our guests and team members. A good hotelier must also have attention to detail. No detail is too small in a service-oriented environment. Other traits I look out for include resilience, agility, adaptability, flexibility and the willingness to take ownership regardless of the work they've been hired to perform.
How important is it for a luxury hotel to have a solid gastronomic offering?
 Culinary excellence is an integral part of the luxury travel experience and absolutely an area that we over-index on across our luxury hotels in Asia. The passion and dedication of our culinary teams drive them to constantly invigorate the gourmet journey for all our guests. Take Waldorf Astoria as an example: The brand is renowned for its illustrious legacy of pioneering gastronomic excellence and innovation. Credited with pioneering significant inventions in the area such as the world-famous Waldorf Salad and Red Velvet Cake, culinary expertise continues to be a key component of Waldorf Astoria.
Here in Asia, building on Waldorf Astoria's rich heritage, our collection of distinctive hotels is a showcase of our passion for indulgent dining experiences.  Last year, we witnessed how our local teams adapted to the evolving climate with an unyielding spirit of innovation which was consequently recognized on the world stage. In November 2020, Waldorf Astoria Beijing's Cantonese restaurant Zijin Mansion was presented with one Michelin star, adding to the accolades garnered during a very challenging year, such as the top spot in the 'Condé Nast Traveler's' Reader's Choice 2020 list in China as well as the 17th Best Hotel in the World and No. 1 as China's Leading Hotel 2020 in the World Travel Awards.  The contemporary French restaurant Brasserie 1893 in Waldorf Astoria Beijing obtained the Michelin Plate Award for 2021. Waldorf Astoria Shanghai on the Bund's Wei Jing Ge and Pelham's were also recognized with the Shanghai Michelin Plate Award once again, whilst the Limited Edition – Grill at Waldorf Astoria Chengdu recently won the '2020 Golden Indus Sichuan – Chongqing Region Restaurant Guide – Annual Restaurant of the Year'  award from 'IFENG.COM- Food Festival'. These endorsements by coveted award bodies are testament to the culinary excellence our teams continue to strive to deliver, to create unforgettable experiences for their guests each time they dine at our hotels.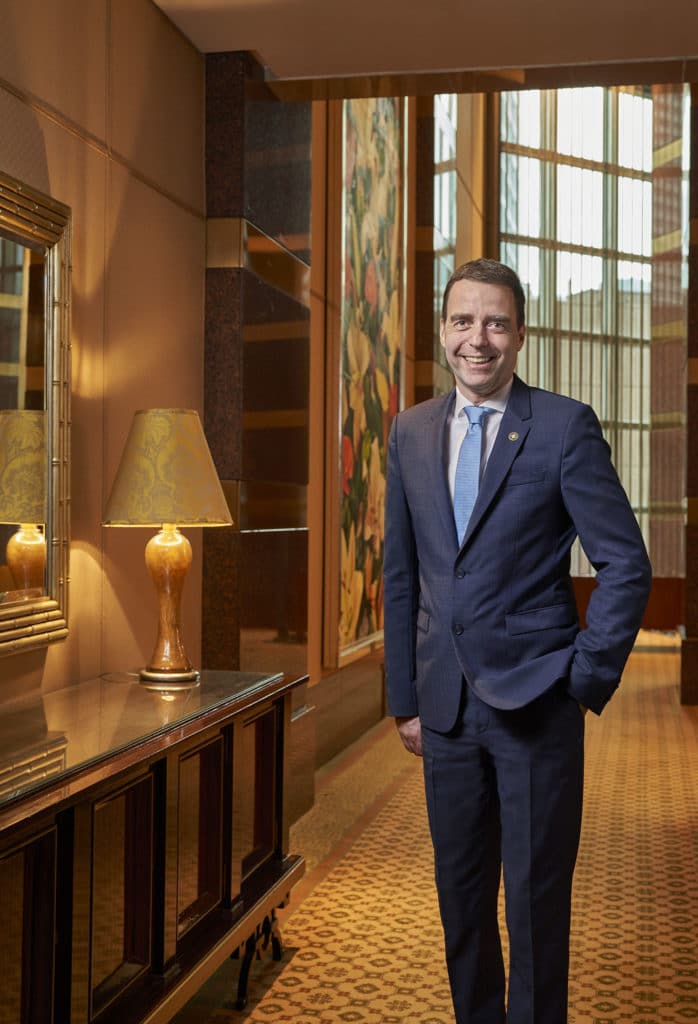 Was a career in hospitality something you always dreamt of? What is your advice to aspiring hoteliers?
It was my childhood dream to be a hotelier.  Growing up, I had a neighbor who would recount stories of the hotel he worked at every day. As a teenager, I found his encounters fascinating. Years later, when I finally started my own hospitality journey, I was blessed to have had mentors who inspired me to be better at what I do. My advice to aspiring hoteliers is to always be passionate. Regardless of the task, do your best in every assignment.  Pursue what you love with a passion and you will shine.
Which cities are your favourites for: 1) food 2) history 3) fashion?
My favourite city for gourmet indulgence is Seoul.  Beijing gets my vote for its rich cultural heritage while Paris is my recommended city for fashion.
What are some of the new measures your team has put into place to deal with the post-COVID-19 situation?
The top priority on every traveler's mind is safety and cleanliness. The luxury traveler takes that up a notch: they expect bespoke guest experiences in addition to safety and hygiene.  It is imperative that our luxury hotels continue to deliver unparalleled service that our guests have come to expect, while ensuring safety and cleanliness protocols are enhanced and provided in a subtle yet assuring manner. Hilton CleanStay was launched in June 2020 to provide our guests the assurance and peace of mind when they resume their travels and stay at any of our hotels around the world.
Many of our luxury properties, such as Waldorf Astoria Maldives Ithaafushi and Conrad Maldives Rangali Island, went a step further with in-house clinics to provide COVID testing as well as to help facilitate guests' travel requirements to ensure compliance with government regulations upon the return of their test results.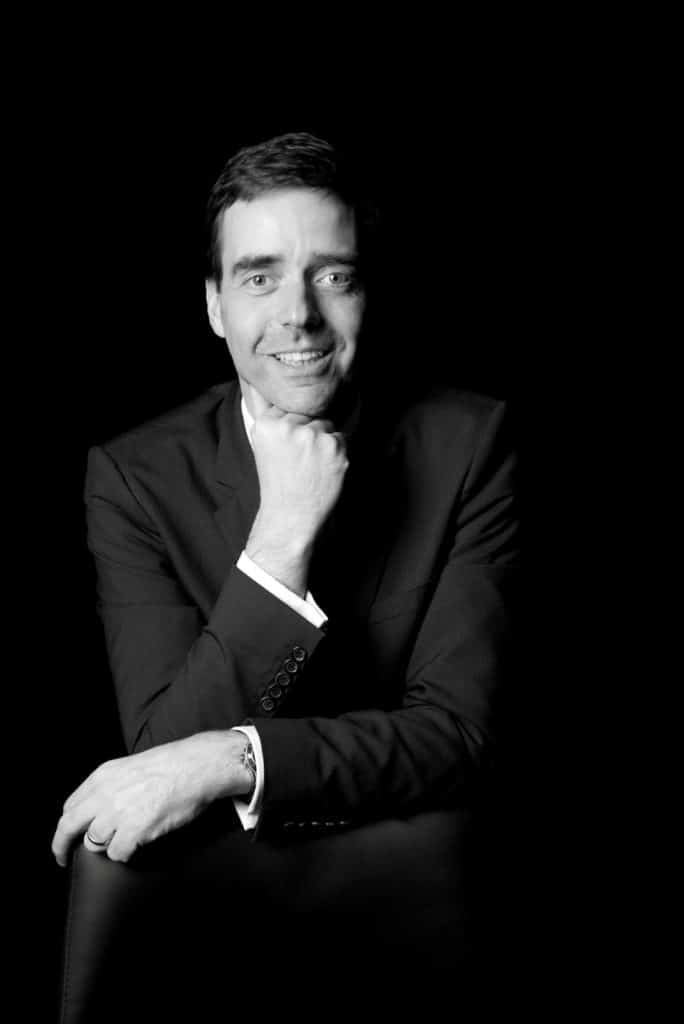 In response to the evolving needs of our guests, our luxury hotels have improved our service standards, operational processes and become more nimble.  We implemented new ways to deliver high-touch service in an increasingly contactless world, ensuring that our guests continue to receive exceptional service while adhering to strict safety protocols. Hilton is in a particularly good position to address guests' desire for more contactless and touch less options. By leaning on our already-existing technology with Digital Key through the Hilton Honors app, as well as investing in new technologies that would allow our hotels to quickly adapt to a fully contact less arrival and departure process, we are able to safely welcome guests to our hotels while protecting our Team Members.
What would you do if you weren't a hotelier?
I have not entertained this thought because being a hotelier has always been my dream. I've only ever worked for two hospitality companies and I've been with Hilton for over two extremely rewarding decades. I treasure fond memories of my five-year tenure as the general manager of Conrad Seoul, which became one of the best performing hotels in the region, winning numerous global accolades and helping to redefine luxury for the Conrad brand. Other memorable assignments for me include senior leadership roles at Hilton Beijing Wangfujing, Hilton Namhae Golf & Spa Resort and Hilton Kuala Lumpur. Most recently, I was the regional general manager of Indonesia and Timor Leste, responsible for the successful operations of Hilton's portfolio of five hotels and 14 pipeline properties in the region. I have learned so much throughout my career with Hilton and the journey continues with my current roles in the corporate organization.
When are you happiest?
I am happiest when there is a balance between my work and personal life.  I love what I do every day and am extremely thankful for my family's support for my career, vision and dreams. My wife's education in hotel management and my daughter's dream to be a hotelier one day gel so well with what I do that it makes it easier for me to dedicate the time and energy to my career that is required, knowing they understand all the sacrifices that come with it.
What makes Hilton stand out from other brands you've worked with?
I've been with Hilton for 22 years and my long journey with Hilton is testament to the strong culture of the company which prioritizes the well being and development of our team members. Throughout the organization, there is a strong commitment to our core values and passion for exceptional hospitality, regardless of which brand our hotels operate under. Our relentless pursuit to be sensitive and flexible to our guests' needs drive every action, from continuous service innovation to sustainable travel experiences.
Speaking from the perspective overseeing our luxury brands in Asia Pacific: for over 100 years, Hilton has been at the center of hospitality and setting the benchmark for luxury travel. Hilton was among the first in the industry to foresee the global growth of luxury travel and remains committed to be at the forefront of its reinvention in the region. To this end, we invest heavily in expanding our bench of top talents so that our luxury properties continue to develop best-in-class resources and solutions across disciplines such as architecture and design, food and beverage, as well as data and analytics functions, which help to personalize and elevate our guest experience. Sustainability is a central focus for all Hilton properties across the globe.  We believe in creating shared value for communities where we live, work and travel. Our corporate responsibility program, Travel with Purpose, encompasses sustainability and community investment initiatives designed to make a lasting impact on the environment and the lives of people in each location.
It is therefore extremely rewarding to see Hilton consistently topping the prestigious list curated by global research and consulting firm, Great Place To Work. Over in Asia, we have attained similar recognition in The Best Workplaces in Asia list. Honorees are conferred for their commitment to sustaining high-trust cultures for employees and distinguished by the extraordinary levels of pride and camaraderie in their workplaces. These accolades bear testament to Hilton's award-winning culture, Team Member benefits and travel perks that make it a great place to work.
You've had such a successful career and traveled all over the world – what would you say has been your career highlight?
One of the highlights of my career is the opportunity to work and meet with people from all walks of life.  I have enjoyed every interaction I've had with stakeholders ranging from clients such as travel planners and potential wedding couples during my Commercial days to Hollywood celebrities and of course the esteemed owners of the hotels I've managed. Most of all, I attribute the success of my career to the team members I work with. I would not be where I am without them. Each and every one of my team members has touched my life in some way. Through our collaboration and interactions, I have learnt a lot from them and along the way, we forged strong friendships that will last a lifetime.