Nemo Acimovic is the General Manager, Bab Al Qasr Hotel & Residences Abu Dhabi. As a bonafide leader and industry visionary, Nemo brings decades of experience and a strategic perspective to his role at this 677-room property. He has 31-years of experience in the hospitality sector and a proven track record in leading international luxury hotels in the Middle East, Australia and Europe.
Beginning his career with Hilton Sydney in the food and beverage department and having worked for renowned Casino operations in both Sydney and Brisbane for 11 years, he then relocated to the United Arab Emirates in 2006 as Director of Food and Beverage at Hilton Abu Dhabi. He later traversed the Middle East, during which time he held numerous senior, management roles with leading hospitality brands. Nemo joined the Millennium family in 2016, when he took charge of Millennium Corniche Abu Dhabi as a General Manager.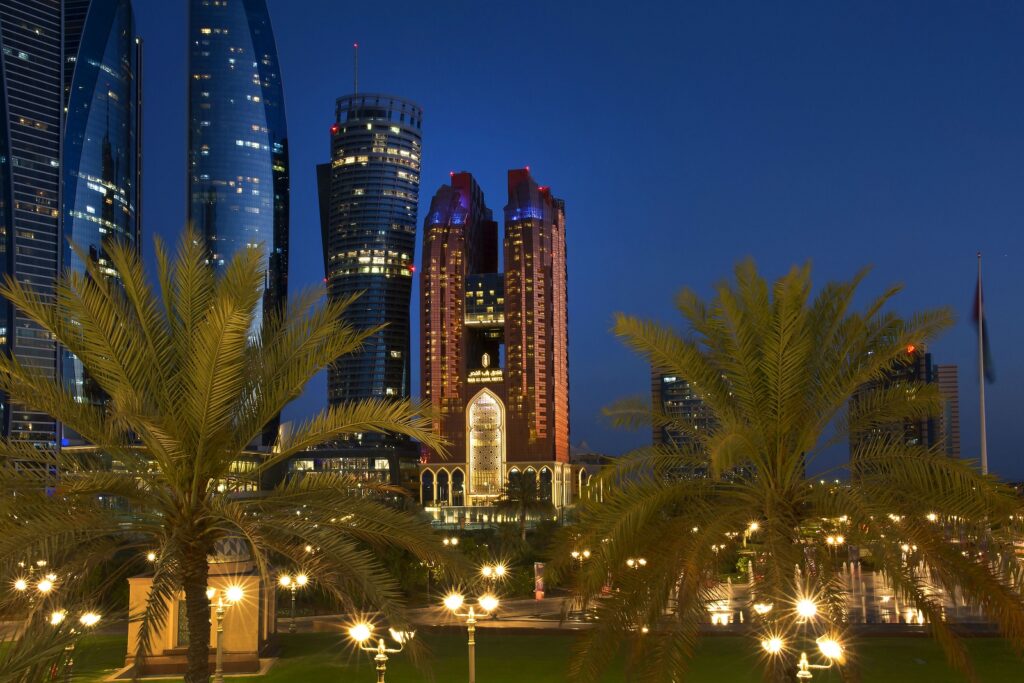 He has since showcased his talents as General Manager of Millennium Plaza Dubai, in 2017, and as Director of Operations of Millennium & Copthorne Hotels in the Middle East and Africa Corporate office. During his five-year reign with the Millennium brand, Nemo has demonstrated his prowess in the field with branding, hotel openings and operations. Bab Al Qasr Hotel & Residences is a five-star hotel that combines traditional artisan-ship with contemporary comforts to create a richly drawn experience. This luxury hotel on the Abu Dhabi corniche is a place of adventure, indulgence and time-honoured Arabian Hospitality, where respect to the past is depicted in every stone and every fabric.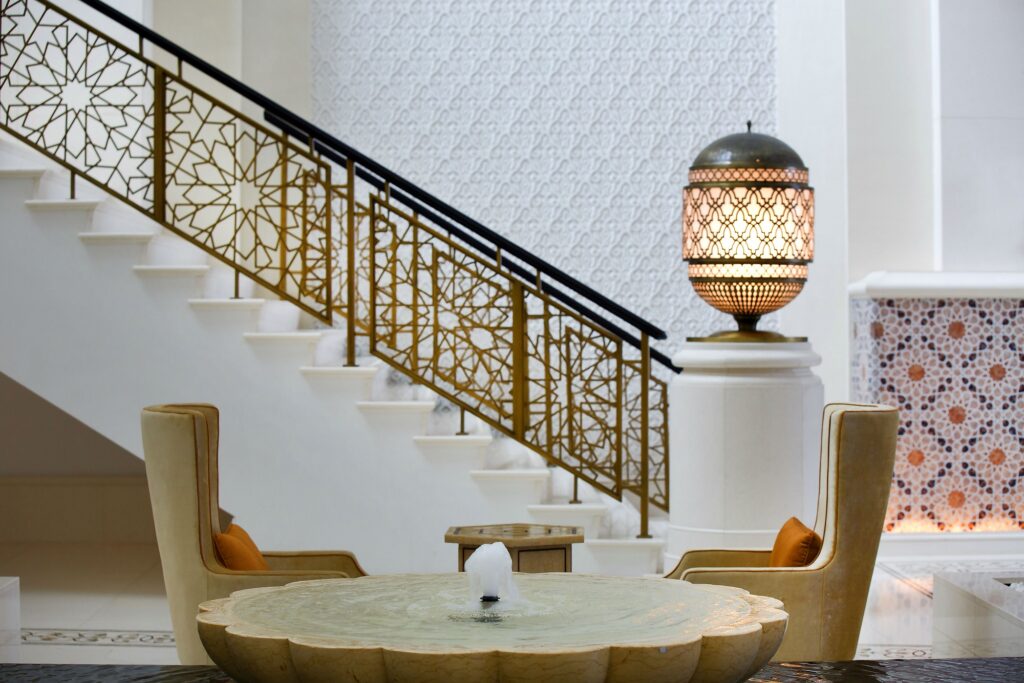 2020 and 2021 were challenging years for the hospitality industry. In your opinion, how will travel trends change in 2022?
2020 was a learning curve for all of us owing the pandemic, whilst 2021 was an adjusting period to the new norms, getting protected and vaccinated and trying the new ways of travel. 2022 may bring a hope for understanding of how we are going to live with all that Covid – 19 has taught us and perhaps exploring the leisure travel again where possible. With recent travel restrictions being lifted in UK and France was considering changes, we will wait to see the impact this will make on holiday makers planning to come to the UAE or transit through, however the road to recovery may take a little while longer. New travel trends are sure to emerge; like people concentrating on wellness and work life balance more, workation options, road trips popularity as air trips are impacted, more sustainability options with Millennials and Gen-Z travelling and they are also more interested in pet friendly places, dream vacations and so on. Us as hoteliers need to be agile and flexible, prepared with our matching offers and ready for these emerging trends.
Building the right team is crucial for a property's success. What are the key skills you look for when hiring new employees?
You are absolutely right, as our property is only as good as our team members are. I am a firm believer that the skills can be taught, but having a right attitude and self-drive to succeed is the qualities I am mostly looking for, especially for all the line team members. Skill and experience may be more relevant to senior roles, however their fit in the team is crucial for our overall success.
How important is it for a hotel to have a solid gastronomic offering?
A varied gastronomic offering is very important for our guests. These days however, this is not giving you an advantage, but only puts you on par with everyone else. Thinking outside the box and being innovative, whilst keeping up with the culinary trends is what sets you apart. The latest, and one of the most exciting developments here for example is the revamp of one of our venues, into Fresh Basil – Pitch Black Dining, a new, unique look to assist in the transition from light to dark, from known to unknown. Located on the second floor of the hotel, it offers a one-of-a-kind tailor-made experience. As no electronic devices are allowed inside the pitch-black room, the lack of distractions fosters the notion that dining in the dark sharpens diners' senses. It puts the emphasis on taste, mouthfeel, fragrance, sound and it also promotes the art of conversation.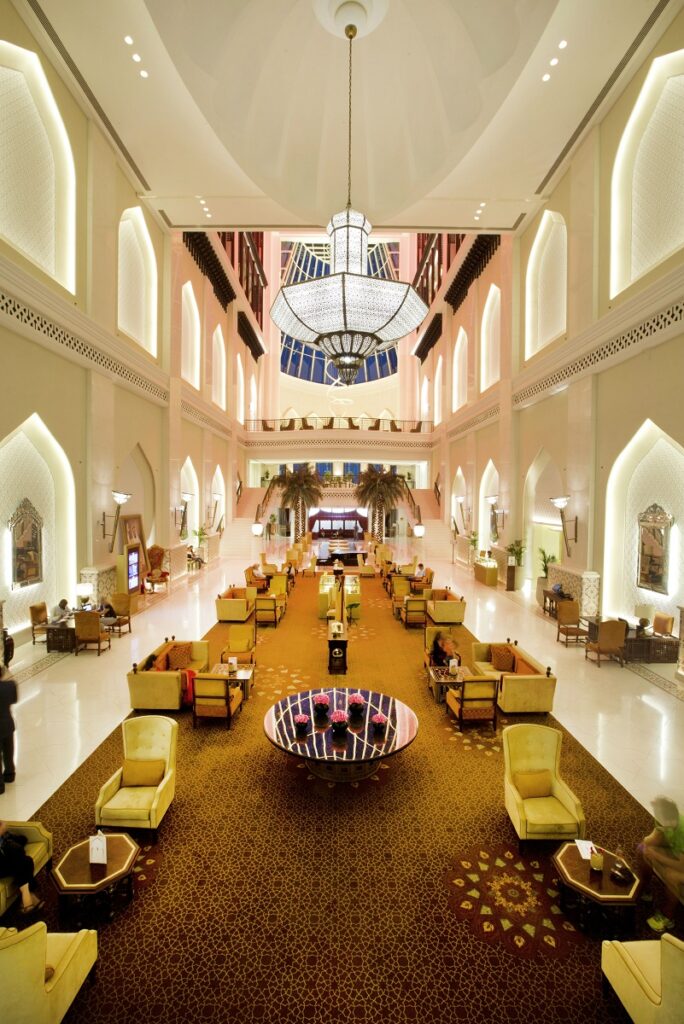 Yes, you will dine-in-the-dark, however, the whole experience has been built up beautifully in such a way that you will feel transported, acquainted with complete darkness, your social awareness heightened, and all senses sharpened. During the dining experience, guests can enjoy a three-course mystery set menu, one course at a time. Each delicious course has been created to entice the taste buds, and awaken the senses through flavours that flow from dish to dish. Guests enter excited, but a bit tense (not knowing what to expect), and come out smiling, socially more involved; they end up making new friends while trying to figure out in the dark what they are eating. You enter strangers and come out friends. This is the type of innovation required to create a solid and successful gastronomic offering these days.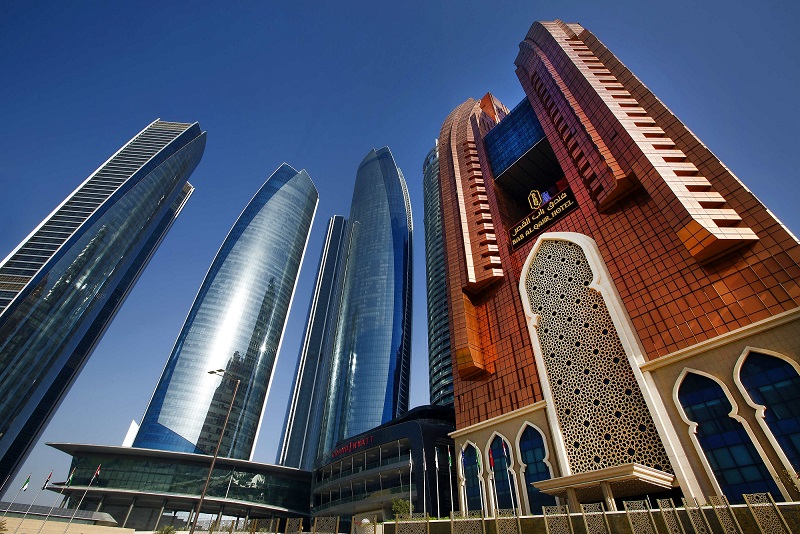 Was a career in hospitality something you always dreamt of? What is your advice to aspiring hoteliers?
Actually it was not. I started my working career back when I was 18 years old, as a Sergeant in the Air Force, in Serbia, but circumstances following this have led me to change my career and get into the hospitality industry, some 31 years ago. I've been fortunate enough to witness different aspects of our industry over the years, in different world markets. Starting off in London, UK as a bus boy at one of Soho's finest restaurants, followed by moving to Australia and joining what was then the largest food and beverage operation at Sydney Hilton and growing through the ranks to become a Bar Manager. 11 years on, I decided to look at new career opportunities and joined casino operations, both in Sydney and Brisbane, taking up various roles, including the General Manager of food and beverage at the Conrad Treasury Brisbane.
From there, in 2006, I moved with my family to the Middle East, with my first role at Hilton Abu Dhabi, and I held several General Managers roles with Starwood Hotels and Resorts (now Marriott) and at the Millennium Hotels and Resorts for the past six years, including a Director of Operations UAE role for 18 operating and new opening hotels. I am currently the General Manger of Bab Al Qasr Hotel & Residence in Abu Dhabi, a flagship 677-room hotel, which is also part of Millennium Hotels and Resorts MEA.
Every day, no matter what the day ahead looks like, I remember that I am very lucky to work in a sector that is blessed. Hospitality is an industry that, throughout the history of humanity, has always been focused on taking care of others. It's an industry which continues to grow over the long term, despite the successive crises that we have experienced in recent years and now. And it is an industry that is constantly renewing itself, and creating moments where we can get together and interact, with each day enhanced by new experiences and new learnings.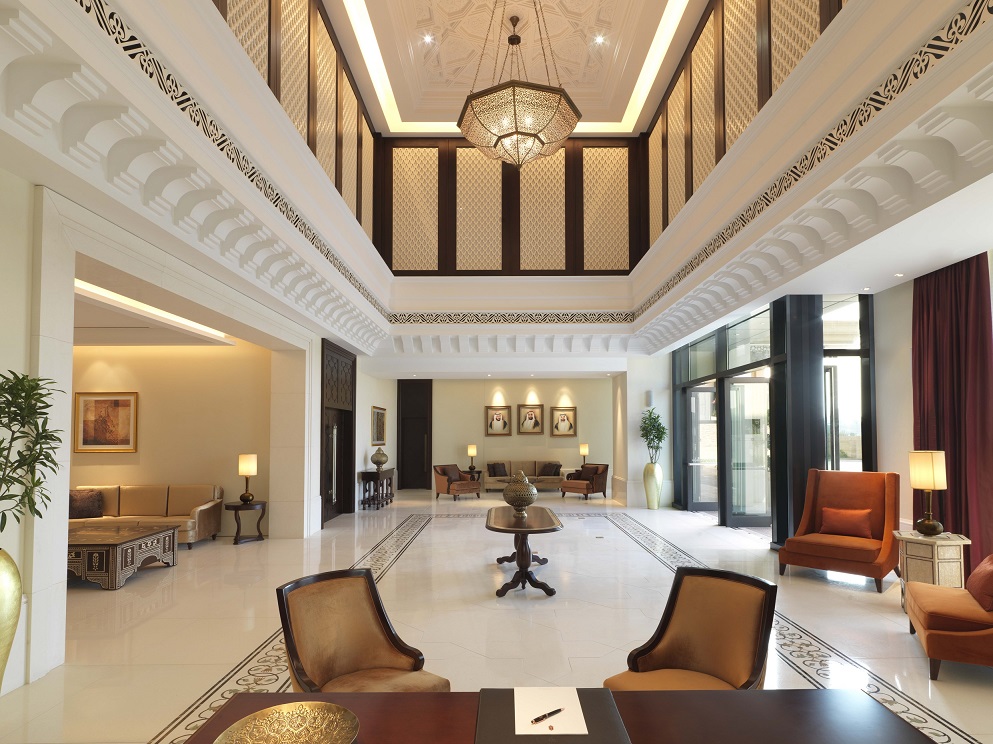 Which cities are your favourites for: 1) food 2) history 3) fashion?
1) For food I think Melbourne in Australia has some very interesting young chefs and restaurateurs that create clean and uncomplicated fresh food. 2) For history Athens with their influence on the modern world with democracy, Olympics, theatre, alphabet, science and maths, architecture, etc. 3) For fashion New York or London or Paris or Milan or LA.
What are some of the new measures your team has put into place to deal with the post-COVID-19 situation?
This continues to be very fluid in its approach, attention, delivery and it is also driven by the guidance of the authorities regularly. Our hotel was the first volunteering hospitality organisation, back in April 2020 and ongoing, to assist the Government efforts in curbing the virus onset and helped recover over 30,000 UAE locals and residents. We take our role very seriously and are proud to be part of the UAE's road to recovery.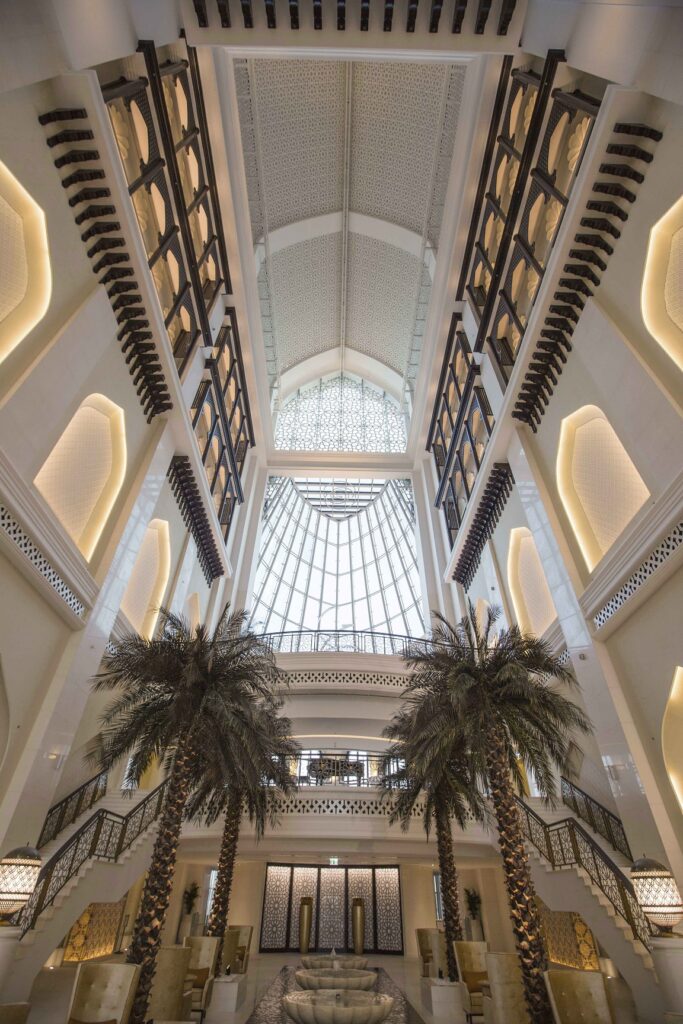 What would you do if you weren't a hotelier? 
Professional cyclist for sure, as to become one it takes a lot of hard work, uphill battles with climbs, perseverance, self-motivation and strong mind set, consistency, agility, flexibility, speed, power, teamwork, endurance, strength just to name a few, which you will notice are similar qualities that leaders in hospitality have!
When are you happiest? At work, which is your most challenging activity and why?
I am the happiest when I am with my family, period. There are lots of challenges that we face daily, but all these are actual opportunities for our personal growth, team motivation, interpersonal relations, tolerance and compromise in order to succeed.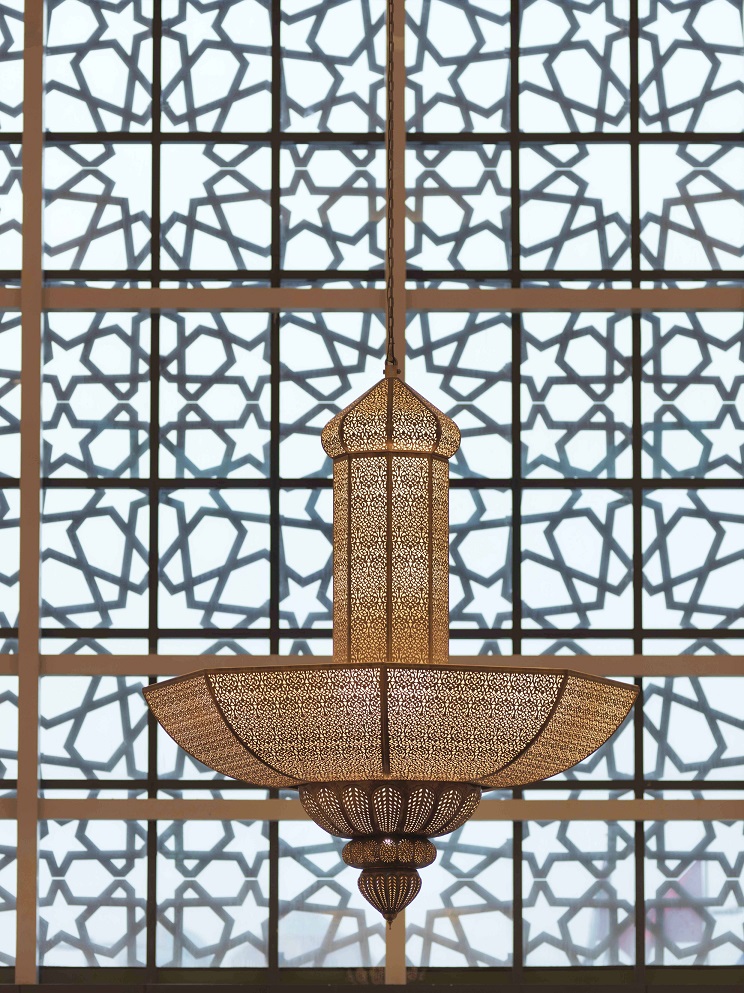 What makes Bab Al Qasr Hotel – Abu Dhabistand out from other brands you've worked with?
Actually Bab Al Qasr Hotel & Residences Abu Dhabi is a stand out operation in itself. It has its own brand recognition, as it commands its presence in the capital city skyline, it depicts the modern architectural approach on the outside, with traditional Arabian Essence on the inside, it is individual, unique and memorable.
You've had such a successful career – what would you say has been your career highlight?
I am not sure that I have reached the highlight of my career yet, however I am proud of many accomplishments over the years. The biggest satisfaction for me is that I am remembered fondly by many colleagues that I touched and worked with over my long standing career and assisted many in achieving their goals, dreams and aspirations.
If you had to plan a one day itinerary for guests looking to explore Abu Dhabi, where would you send them?
Day starting with a visit to Qasr Al Watan, Presidential Palace on Corniche, followed by Qasr Al Hosn historical landmark of heritage and oldest stone building in Abu Dhabi built in 1761, followed by a visit to Sheikh Zayed Grand Mosque, 3rd largest in the world, followed by a visit to Louvre Abu Dhabi for a cultural experience.