Henrik Iversen is the General Manager of Grand Millennium Beijing. Having started out as an apprentice chef at a 3 Michelin Star restaurant The Waterside Inn at Bray in the UK, his career took him through many highly esteemed kitchens Including Conran restaurants, The Ritz Hotel London, Cliveden house hotel UK, Juan Carlos I and Hyatt Hotels among others.
Previous to his current position, Henrik spent 12 years with Hyatt Hotels, 7 years with Rosewood hotel group and 5 years with Conran restaurants working across a diverse range of locations including Spain, Australia, Vietnam, Malaysia and China as well as some task force assignments in Stockholm, Paris, New York and consultant projects in Bariloche (Argentina) and British Columbia.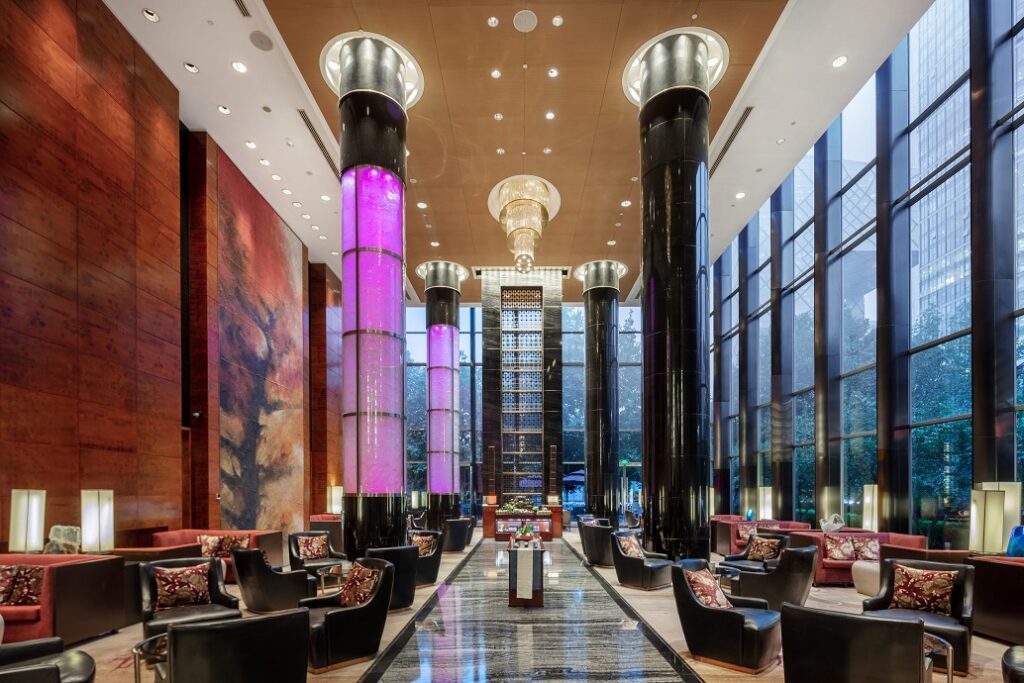 With a career spanning over just over 40 years, his experience is hugely diverse ranging from Michelin starred kitchens, to managing Government contracts in catering at Australian Parliament House, Australian National Museum and Australian War memorial where catering was diverse ranging from high number of head of State events to fine dinning and cafeterias. Henrik firmly believes in giving back to the industry and has frequently given lectures at hospitality colleges, universities and seminars, his approach to the industry is to give everybody an opportunity to develop and create positive and successful teams.
Henrik brings with him a wealth of operational experience having worked in China for 10 years, a sound knowledge of the culture, market and employee expectations with which he is able to engage the team to maintain the high standards demanded in a city center 5 star hotel.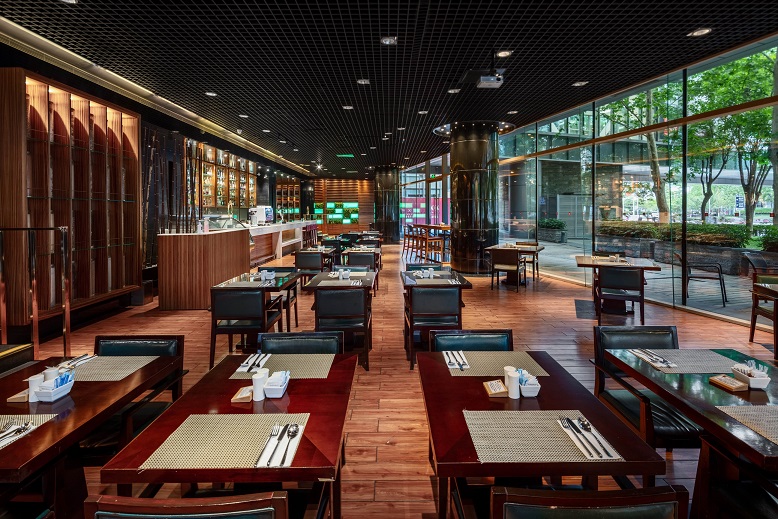 2020 and 2021 were challenging years for the hospitality industry. In your opinion, how will travel trends change in 2022?
Living and working in China and currently in Beijing the first quarter will be highly challenging with the Chinese New Year, The Winter Olympics and Paralympic significantly affected by Covid prevention measures. We are also seeing the emergence of daily cases on a sporadic basis across China which has limited travel across the country. In general most companies have a 'travel only if necessary' in place with high level authorization required. The China business travel market had some high points in 2021 and we would expect this trend to continue in 2022. But this will be subject to how Covid restrictions are managed post the first quarter.
China's outbound market is not likely to see any huge increase until such time that returning to China does not require 2-3 weeks quarantine, which for the international travel and destination economic outlooks is less than positive. The trend seen in the US, Europe and Australia with resort businesses seeing good volume will continue as travellers look for domestic or more local options to get away from crowded cities.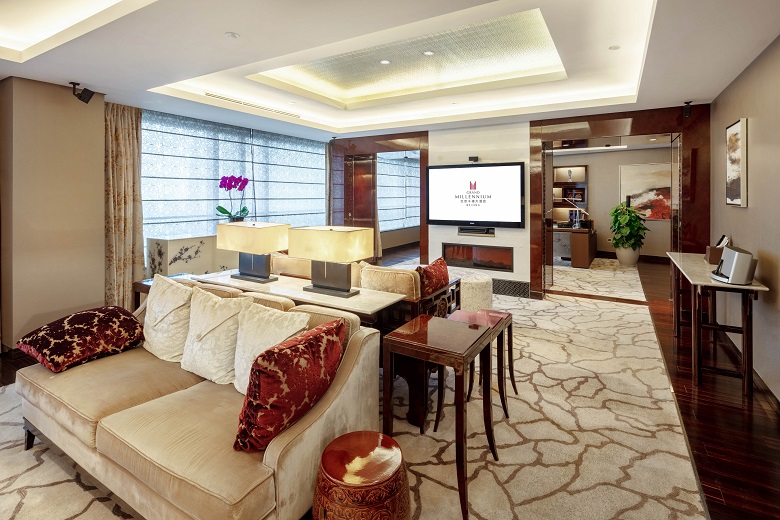 At work, which is your most challenging activity and why?
Managing a large hotel, business volume and the pricing axis has always been a key factor in how we measure up as a business, no less so with Covid 19 as business volumes have fluctuated wildly in 2021 some months at just over 30% occupancy and others above 80% occupancy. With such fluctuation managing labour cost and expenses will always be a challenge.
On a broader view, Covid, has in China, as in many other countries, seen many staff choose to move on to other industries and we will be facing greater challenges in finding, recruiting and retaining good talent for the business. Hotels being highly labour intensive this will need to be looked at in two ways the first is to evaluate our key processes and find opportunities to reduce unnecessary processes that we tend to develop over time and thus make the team more efficient and secondly how can we implement new technology in our workload to find efficiencies in both time and labour cost.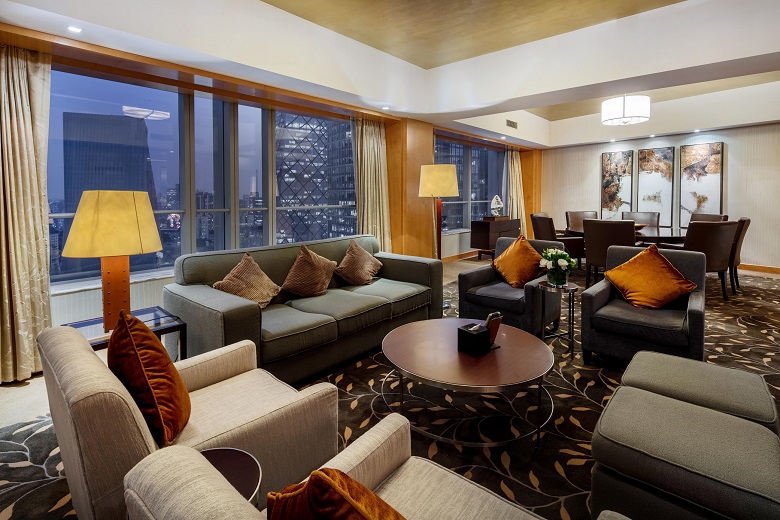 How important is it for a hotel to have a solid gastronomic offering?
From a revenue perspective having one or several restaurant outlets does allow for revenue stream diversification, but then I believe the day of the traditional hotel restaurant has truly passed their expiry date. The variety and number of restaurants available outside of the hotels these days is huge and varied.
To have a gastronomic offering is great, but it must be distinct in it's style and quality, not your average hotel coffee shop without direction and an average burger, soup or club sandwich. Then there is no value in having such an offering and successful restaurants operated in hotels these days tend to have a distinct identity, often not associated with the hotel per say. In the past restaurants in hotels were also guilty of almost criminal over charging, which these days is pointless as it will simply drive your business to better priced restaurants with equal quality and environment. Restaurant concepts change frequently, but hotels build a new outlet and expect to use the same concept to work for many years, and along the way somehow try to change the concept without any real change which is then not seen as change by potential clientele.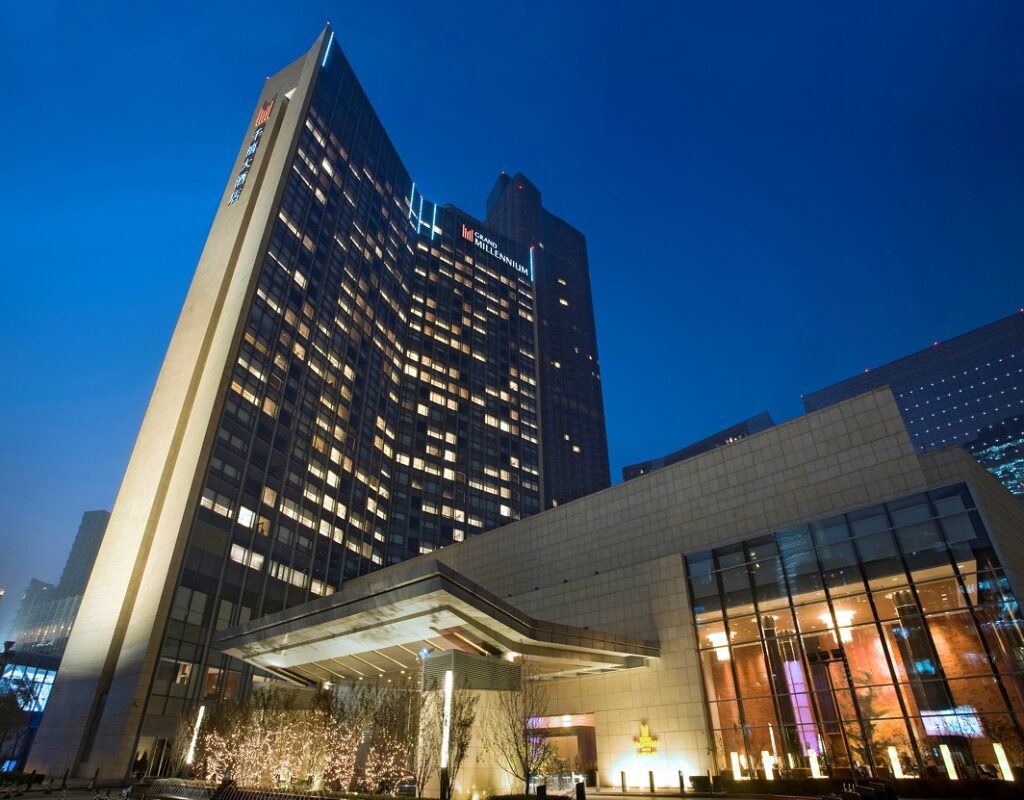 Was a career in hospitality something you always dreamt of? What is your advice to aspiring hoteliers?
I kind of fell into hospitality after leaving school, landed myself a kitchen apprenticeship at a well-known 3 Michelin star restaurant in the village where we lived. Not sure that was an intended first step in what has been a 41 year career to date, but I love it. As a child growing up, I was exposed to living in several countries through Europe and caught the travel bug. For me personally this industry and career has provided me with an amazing journey through many countries, diverse cultures and climates.
My advice to anyone starting out is to learn to be a sponge for knowledge, every day offers new opportunities to learn, we could all get a higher ranking job tomorrow, but probably not in the same level of hotel or restaurant. Always ask why, never settle just completing a process, understand it so that later in your career you have multiple examples and a huge 'power-bank' of ideas and suggestions with which to enhance your current status.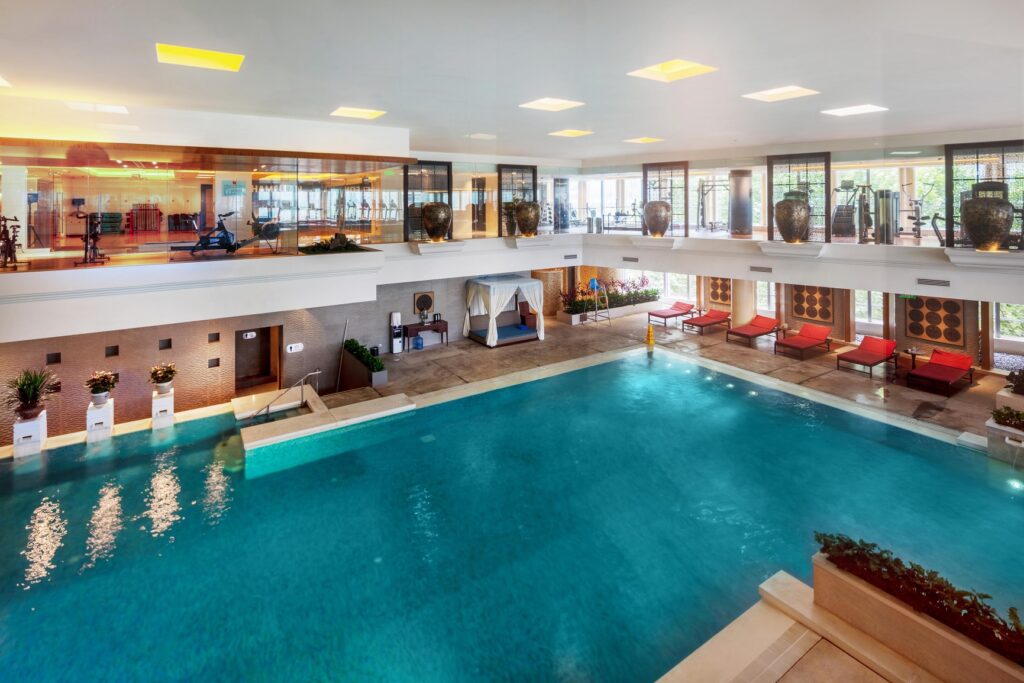 Which cities are your favourites for: 1) food 2) history 3) fashion?
Favourite for food would have to be Spain, favourite city is a harder choice, but probably between London, Barcelona and Melbourne. I love history and exploring cities and historic sites, having had the opportunity to visit ancient Greek historical sites in both Greece and Turkey has been amazing, but every city offers something. My home city of Copenhagen is number one on the list. I am not much of a fashionista, travelling through large cities such as Paris, Barcelona and Milan the general level of elegance seen is probably higher than most other cities I have visited.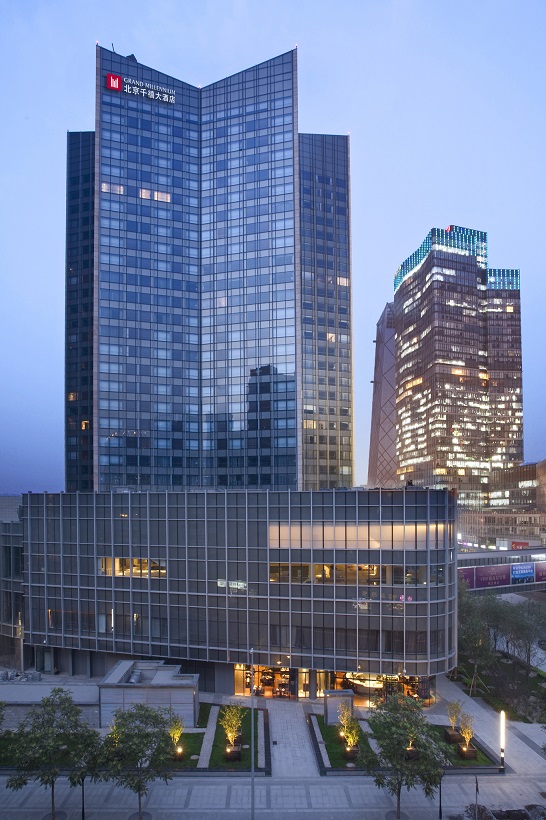 What are some of the new measures your team has put into place to deal with the post-COVID-19 situation?
Here in China, we are very strict with Covid measure, we have QR code scanning and temperature checks at the entrances, public areas and guest rooms are regularly sterilized as are all incoming deliveries. Recently we have had to start Nucleic acid testing for ALL staff once a week and every three days for food and beverage staff involved in the so called 'cold chain'. The local government is very active in ensuring compliance and we have regular and random inspections, in particular now with the build up to the Olympics.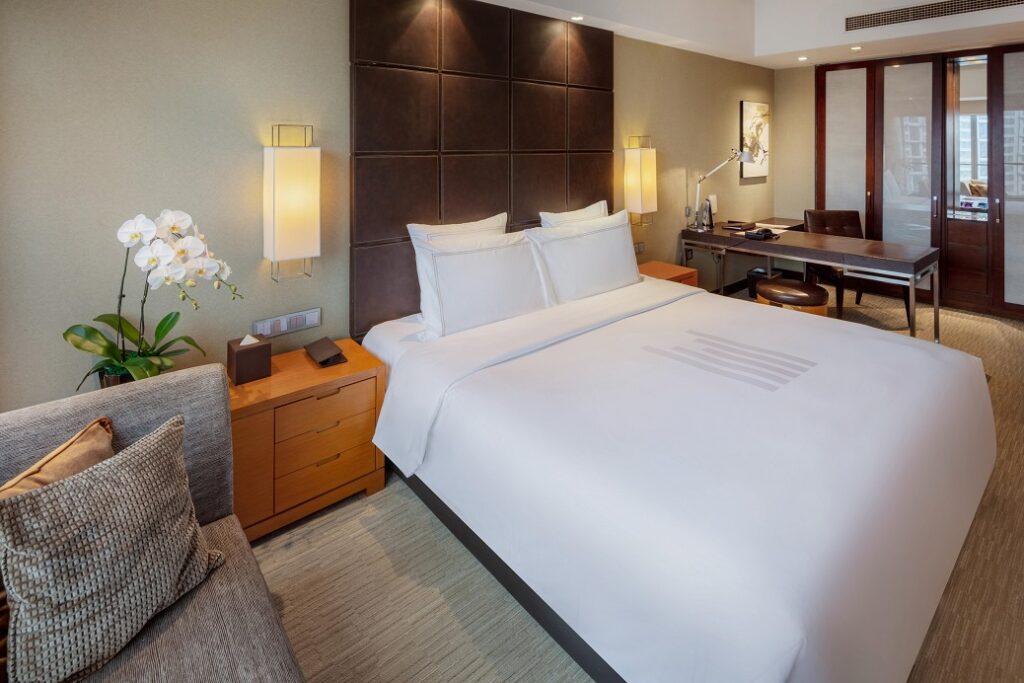 What would you do if you weren't a hotelier?
Looking back at what I really enjoy, I would have to say a career in sports coaching, I am qualified as a coach and instructor in several sports disciplines and love coaching. I am lucky that my current position involves training and coaching and it carries so many similarities that can easily be used in sports or work environments.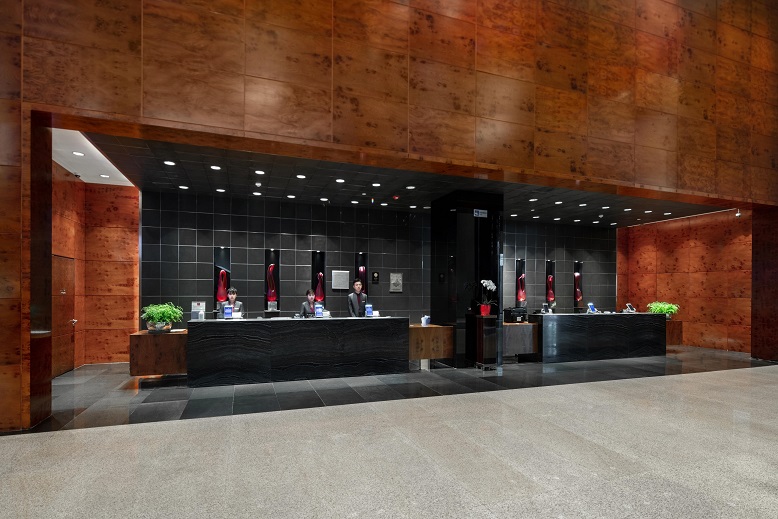 When are you happiest?
Hard question, I love my work and enjoy being amongst the team and working towards a common goal. But i would be happiest on a clear day with blue skies in snow with skis on and heading down a steep slope. Only when i am on a sailing boat with good wind and clear blue skies would come close.
What makes Grand Millennium Beijing stand out from other brands you've worked with?
We have a very fortunate position in the way we are managed as a smaller company as well as being owner operated for the most part. We are able to get things done relatively quickly and efficiently, whereas at times in larger companies' things can take for ever with many layers of authorization to get through, we do not have that. We have a great location, very central but also easy access to the main transport lines in and around Beijing.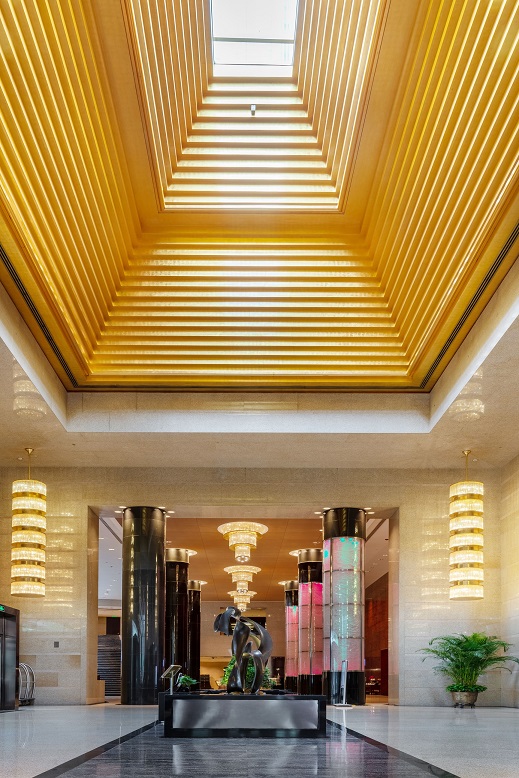 You've had such a successful career – what would you say has been your career highlight?
After nearly 41 years in the industry, impossible to pick even 10 highlights. But I would have to say; the amazing people I have been lucky to meet and the ability to work and to have traveled so much of the world for which I consider myself extremely grateful.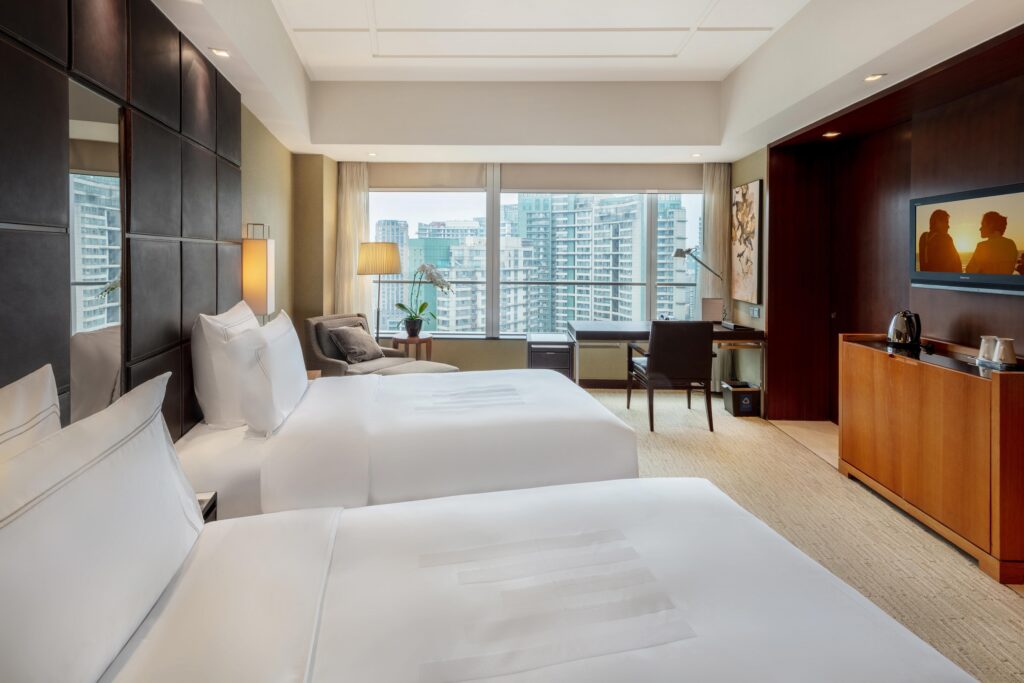 If you had to plan a one-day itinerary for guests looking to explore Beijing, where would you send them?
Beijing is a lot to see and do in 1 day.
There would have to be 2 options, one including and one excluding the Great wall.
Without the Great wall, I would start off at Tainamen square and then go through to the forbidden city, followed by lunch at Da dong Beijing duck restaurant, visit the Summer palace and dinner at a traditional Beijing hot post restaurant.
With the Great wall; Start off at Mutianyu great wall followed by lunch at the Brickyard at Mutianyu, on the way back call in and visit the Summer palace, followed by dinner at Da Dong.