Kapil Malhotra, Director of Food & Beverage – Hyatt Regency Ahmedabad. He started his hospitality journey with Hyatt Regency New Delhi in 2004, with experience in handling events and all the premium restaurants of the hotel like La Piazza, TK's Oriental Grill and The China Kitchen. Kapil then moved on to lead the food and beverage department for the Hyatt Regency Chandigarh and he believes it was a great learning for him as it was his first assignment as a Department Head.
What makes Hyatt Regency Ahmedabad stand out from other properties you've worked in?
Hyatt Regency Ahmedabad stands out from other properties because of its unique and wonderful location in the city by the river. It's efficient team, and the immense number of opportunities that this property produces in terms of new projects in the food and beverage department like a new restaurant opening, refurbishment projects and many more as it always has something new to offer.
Who is your typical customer?
Our hotel has a mix of business and leisure clientele. We like to call it BLEISUTE clientele – guests who might come for business, but because of our iconic location, they can conveniently manage to take out some time to visit key spots in the city like a heritage walk in morning or a leisurely walk by the serene Sabarmati River.
Building the right team is crucial for a property's success. What are the key skills you look for when hiring new employees?
I believe that the team makes an organization. A right team builds trust, mitigates conflict, encourages communication and increases collaboration. Effective team building means more engaged employees, which is good for an organization's culture. I look for the right attitude while hiring an employee. An employee can be trained for the job but if he doesn't have the right attitude then no amount of training will be able to help. I also look out for adaptability, flexibility and the willingness to take ownership regardless of the work they've been hired to perform.
How important is it for a hotel to have a solid gastronomic offering?
  It is important to have a strong gastronomic offering in a hotel as it forms an integral part of the complete travel experience and helps in enhancing the overall guest experience, driving repeat visits and hence increasing the overall revenue.
If you could plan a one-day culinary itinerary for guests looking to explore Ahmedabad, where would you send them?
Ahmedabad is a heritage city and known for its food culture, especially the street food. For a one day culinary tour I would definitely recommend starting the day with Fafda Jalebi at Oshwal or having Sev Khamni at Lijjat. For high tea, what's better than a kadak chai and maskabun at Lucky's or some snacks from Municipal Market. The day would end at Manekchowk, which is a gold merchant's lane in the day time and turns into a street food lane at night.
Was a career in hospitality something you always dreamt of?  What is your advice to aspiring hoteliers? 
I had never thought of joining this industry but now after spending 18 years with hotels I think that this is where I belong. My advice for aspiring hoteliers is that, hotel Industry looks very glamourous from outside and is extremely rewarding but requires a lot of dedication, the right attitude, flexibility and adaptability and most important is the passion to provide excellent service with a smile.
What is the one dish that guests have to try when at your hotel?
Definitely it has to be Chef Han's special Lamb Shank at China House.
Which are your favourite Indian cities for?
Food: Having spent 13 Years in Delhi, it has become my favourite in terms of food and places like Khan market, Chandni chowk, Pandara road are the few which we used to visit after work.
Fashion: Mumbai definitely has its own style and fashion. Home to the Indian film industry that is a luxe combination of glamour and fashion, the city itself is on the forefront of all things fashion and style.
History: The city of Ahmedabad is endowed with a rich architectural heritage. Situated in the heart of Gujarat, Ahmedabad has a character like no other and with rapidly growing economy, it is also deeply rooted in tradition.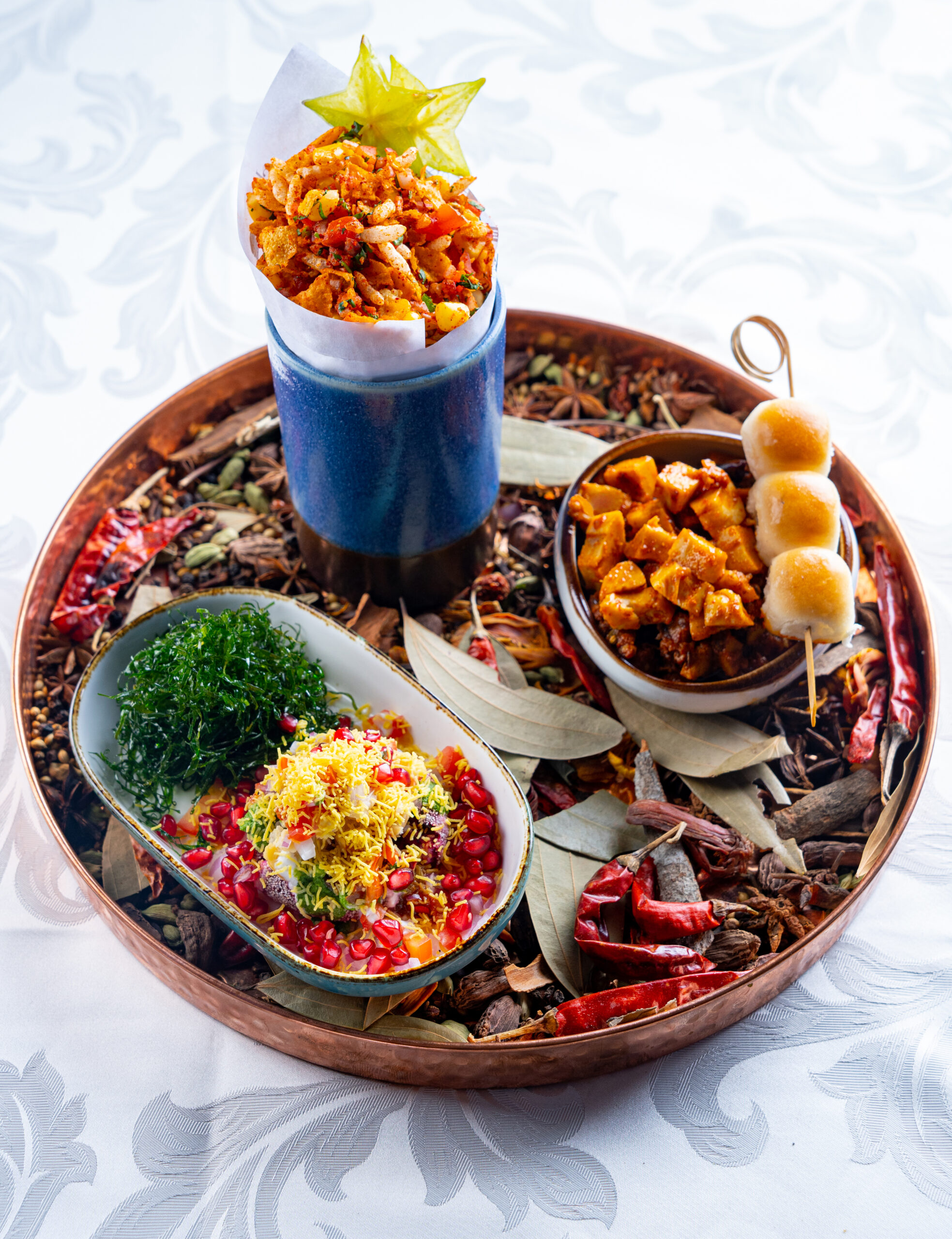 Name your three most favourite dishes from Sarvatt.
Sarvatt is a brand new restaurant at Hyatt Regency Ahmedabad serving authentic Gujarati cuisine in a global way. All the dishes are special but a few favourites and must try dishes are Panchkutta which is a unique sabzi made with dry vegetables. This curry primarily consists of 5 ingredients – ker, sangri, aamchur, dry lasoda, and Kumatiya, hence the name Panchkuta.Naat ni daal is a local delicacy – a Gujarati toor dal made with spices, peanuts, a slightly sweet flavour and tempering. Haldar nu shaak is a healthy Rajasthani delicacy made with fresh turmeric and usually relished during the winters.