Joyjit Chakravorty is the General Manager of Hilton Garden Inn New Delhi / Saket. He is a management graduate from IIHM Kolkata and has completed certificate courses on strategy planning and execution at Harvard Manage Mentor in association with Hilton University.
Previous to his appointment, he was the General Manager for the Hilton Garden Inn Lucknow where he has been decisive and instrumental in building a talented team and driving strong all-round performance of the hotel. In the last few years, Hilton Garden Inn, Lucknow has delivered solid commercial performance, significant gains in market share and is amongst the city's best performing hotels.
With a career spanning over 21 years with leading hospitality companies, including The Leela Palace Goa, Taj Land Lands End, Mumbai, Swissotel Kolkata (Now Taj), Ramada Lucknow, a large portion of his professional life was spent with the Marriott (at JW Marriott, Juhu Mumbai, Goa Marriott) Westin Sohna, Sheraton Grand Bangalore (Now Marriott) and with Hilton where he held a number of Food and Beverage leadership positions.
Joyjit brings with him a wealth of operational experience alongside an intuitive knowledge of pre-opening and conversion, a strength that he has gathered working in for over 5 project hotels.
He joined the HGI New Delhi in June 2021 and recently been elected 'Fellow Ship' from his management college in recognition of the contribution to the profession of Hospitality and 'The Iconic Family Buffet Restaurant' award for their restaurant in HGI Saket.
What makes Hilton Saket Delhi stand out from other properties you've worked in?
Every hotel is unique and special but Hilton Garden Inn New Delhi / Saket stands out for me since I was part of the pre-opening team of this hotel as the F&B Head, hence this hotel always feels a bit of home coming for me. Professionally HGI Saket stands out being located in the most happening zone of south Delhi alongside the best shopping complex, resonating with the cosmopolitan elegance and an unparalleled magnetism that characterizes the Capital of our nation.
Who is your typical customer?
Business travelers – young, affluent, achievers, striving to maximize their time and city dwelling families out for a small break. A small percentage of guest coming for medical check-ups is also among our guest lists.
If you could plan a one-day itinerary for guests looking to explore Delhi in India, where would you send them?
Delhi is a city of rich culture, heritage and style and of course cuisine. A walk through the lanes of Chandi Chowk, soak into a kaleidoscope of colour as you go through Chawri Bazaar – move ahead and rediscover history admiring the elegance of Mughal architecture in Red Fort. Hire a cab to brush through India Gate, Humayun Tomb, Parliament house and our President`s House ( Rashtrapati Bhawan). Towards the late afternoon a drive by the graffiti walls of Lodhi colony along with chai watching the Qutub Minar and loitering around in Hauz Khas village. End the day under the open sky beside our pool side with a delectable array of local flavours from our award winning restaurant, India Grill.
Building the right team is crucial for a property's success. What are the key skills you look for when hiring new employees?
While hiring new team members I seek out for passion to learn and excel, interpersonal communication skills and at Hilton we believe the most in 'Team Work' one team concept hence the right attitude to be part of the winning team towards a common goal.
How important is it for a hotel to have a solid gastronomic offering?
Gastronomic offering is one the key element for a hotel`s success, a journey to become a destination rather than just another place. In today's time and social media influenced tastes, gastronomic offerings have gone beyond just food, it reflects the culture, heritage, traditions and sense of community building of different peoples. It is a way of promoting understanding among different cultures and of bringing people and traditions closer together. Thus comes experience economy of growth, fame and customer satisfaction. At HGI Saket, India Grill is the perfect venue for family buffet dining indulging our guests into an exciting array of dishes from the global arena.
What is the one dish that guests have to try when at Hilton Saket Delhi?
The Rara Gosht Palak for the true patrons of India Grill and the Spaghetti a la soya bolognaise are must tries and it would be incomplete if I don't mention our Executive Chef Vineet`s 'Meal in a Bowl' for our regular guests. My personal favourite has been his Quinoa Khichdi and Congee a la HGI Saket style !
2020 and 2021 were challenging years for the hospitality industry. In your opinion, how will travel trends change in 2022?
Travel demand is recovering as compared to 2020 -21 aided by ease in restrictions, ongoing focus on safety and cleanliness and vaccination pace, however we are currently cautiously optimistic after the new variant has come up. In my opinion the top three travel trends change in 2022 would be as follows:
Bleisure Travel : A blend of business and leisure travel with the digital nomads would be the trend tagging along their families. With remote working becoming more flexible 'workcation' is the next new word along with emotional well-being coming up.
Sustainable Travel : The biggest travel trend shift is sustainable tourism, which takes the current and future economic, social and environmental impact into consideration. We have to take the responsibilities and expectations of sustainable travel. Lower carbon footprints, reusable items, energy saving equipments, over tourism, environment-friendly transportation, locally sourced products would be the buzz words coming up more prominently.
Safety & Cleanliness : That extra reassurance on safety and cleanliness would be deciding factor for most travellers. The Hilton Clean Stay and Events Ready program, has been enormously successful since inception and we would pay all our attention to carry this forward.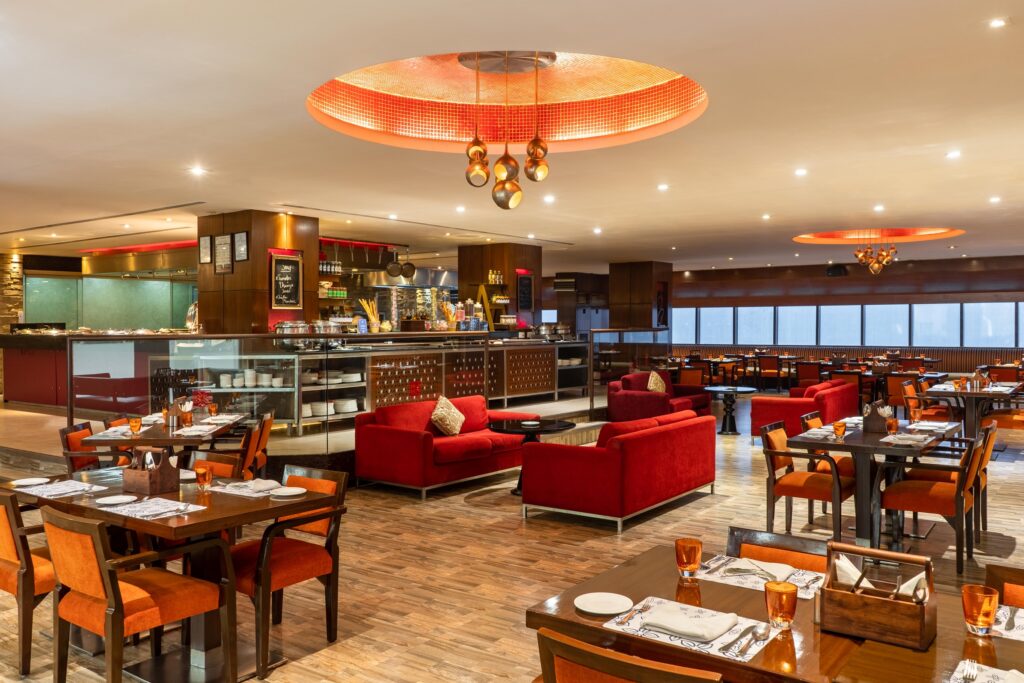 Was a career in hospitality something you always dreamt of?  What is your advice to aspiring hoteliers?
Hospitality was more of destiny`s plan rather than mine, especially since coming from a family of chartered accountants, engineers and doctors I wanted to do something different which landed me in the world of hotels. Since then I cannot see myself looking elsewhere apart from hospitality – it gives me immense satisfaction to see our guests smiling.
My advice to aspiring hoteliers would be to have patience, remain resilient and focus on what you are doing, keeping an eye on the latest trend and happenings – you will surely achieve your dreams.