JW Marriott Mumbai Sahar has recently appointed Chef Dane Fernandes as the hotel's Executive Chef. Chef Fernandes is passionate about honing his techniques and skills while being a service-driven chef who utilizes his experience and expertise to promote operational excellence. In his role at the hotel, he will be responsible for the overall culinary operations. Chef Fernandes graduated with a degree in Tourism and Hotel Management from Madurai Kamraj University, and is armed with a Diploma in Chef Management from the Academy of Culinary Education (ACE) in Goa.
The spirited Chef spent a year as the Chef de Cuisine of Banquets and Events where he oversaw kitchen operations in commercial and private kitchens in 2017 before moving into his role as the Executive Chef at The St. Regis Mumbai .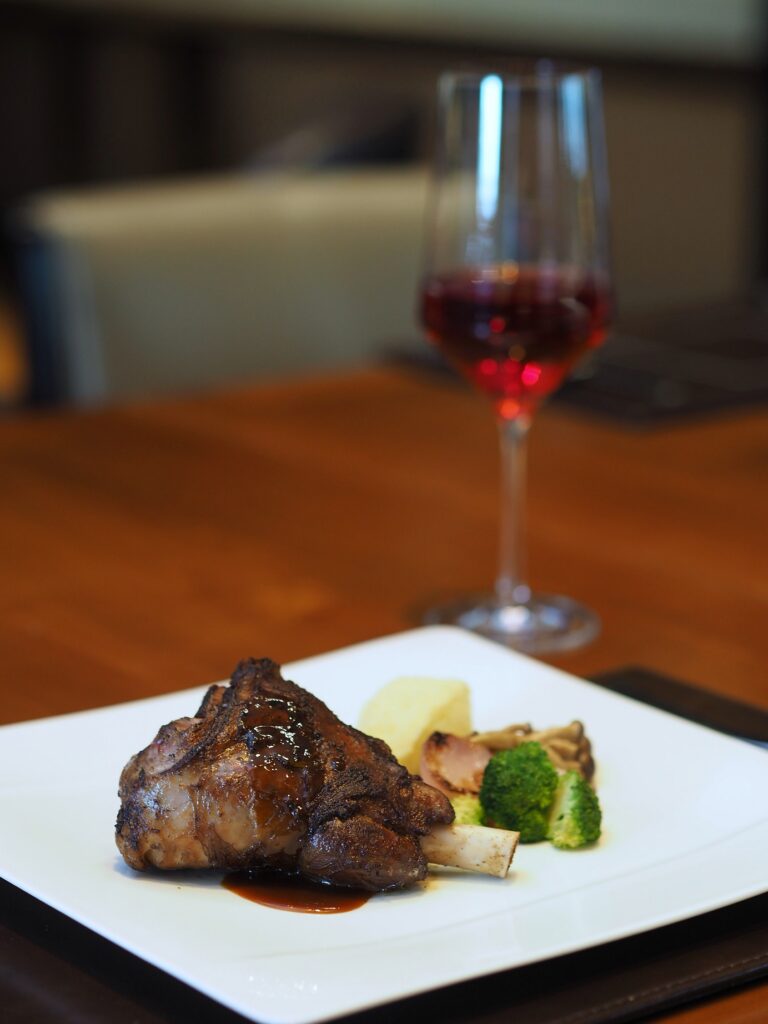 His portfolio also includes training at some of the country's reputed  hotel chains – The Oberoi and The Hilton Towers, Mumbai; The Grand Hyatt Hotel, Mumbai; and Cidade de Goa. He is proficient in culinary art, menu development, event planning and catering. His versatility combined with leadership skills and the ability to remain calm in a chaotic environment ensures he has all the makings for success.  Chef Fernandes is the proud father of a 3 and half year old son and loves collecting colorful magnets. He is also a fitness freak and enjoys playing football in his spare time.
Do you have a favourite time of the year or set of ingredients that you look forward to working with?
Winter most definitely is one of my favourite seasons. The produce in winter is the best and the weather compliments the culinary preparations in the most ideal way. The berries produced in the
winter season are fresh, flavourful and vibrant. The versatile nature allows culinary curators like us to use berries across preparations –desserts, salad dressing, vinegar and much more. One of my
favourite recipes in JW Marriott Mumbai Sahar is the Berry Cobbler.
What would you do if you weren't a chef?
If not a chef, I would have been a Footballer. My father was a professional football player and I personally enjoying playing the sport. While I was inclined towards food which came very naturally,
I would definitely pursue the sport if I weren't a chef.
Do your personal preferences influence the menu at all?
My personal preference does influence the menu. I believe that one enjoys to cook a meal that one would love to savour. Taste, temperature, seasonal growth of ingredients and textures plays a very important role for me whether it's cooking or eating.
What do you think is the most over-hyped food trend currently?
The pull me up cake is one trend I believe is extremely over-hyped. While bakers are experimenting with food that is more grammable, certain dishes are best savoured in a traditional manner. Cakes are the highlight of every celebration and the taste, texture and finesse are what make it the highlight. While the pull me up makes for a great visual, I personally believe that the cake is extremely messy and doesn't do justice to the balancing of flavours.
When are you happiest?
I love what I do and that keeps me happy all the time. I have always been passionate about cooking and being in the kitchen, preparing meals for guests, family and friends bring me immense happiness.
When you're not in the kitchen where can you be found?
Home. I love spending time with my family. That's where one can find me when I'm not in the kitchen.
Where is your favourite place to dine?
There are too many to name. My favorite cuisine would be Asian. So a place serving great Asian food with a cozy ambiance would be my favorite.
What's your favourite takeaway or comfort food?
Comfort food for me is a bowl of noodles with some chicken. There's nothing better than a warm bowl of noodles with some chicken, you can never go wrong with that.
What makes the local food scene so exciting?
The culture makes the local food scene exciting. Ingredients and flavours change every 150 kms and there is so much to explore locally. Within one state there are so many ingredients, flavours and
preparations one can explore and innovate with. This most definitely makes the local food scene very exciting.
Which is the dish you've created that you are most proud of and why?
Hay Smoked Mackreal. This was a one of a kind dish and what makes me so proud of this are the memories attached to it. My grandfather and I would go fishing very often and on returning he would
prepare this simple yet flavourful dish. All he would do is place a chilli between the fish, and grill it over hay. The smoked flavor and hint of chili would make the fish flavourful and delicious whilst maintain the actual flavor of the fish. I have experimented with this preparation at various events and its been loved by all our guests.
You're having friends over for dinner tonight. What's on the table?
Whenever my wife and I invite friends over, its always soul food that's on the table. Home cooked meals that we enjoy together. A favourite amongst all the home cooked dishes is Eggs and Chorizo, a classic Goan recipe which we enjoy.
Name your favourite city that has it all: food, culture, and nightlife.
Madrid. They have a strong influence of sea and land which resonates in their food that is mix of sea, land and mountain. Simple and innovative cuisines have always been the highlight of Madrid. The city also has a lively culture and a great nightlife.
Can you tell us more about the cuisine at your restaurants?
Our hotel's dining options reflect the city's rich culture and culinary tradition. Romano's, JW Café, JW Lounge and JW Baking Co. showcase the gastronomic prowess of the talent we have at JW Sahar.
: A modern perspective and balanced flavours, JW Café, our all day dining restaurant offers a mélange of cuisines, including authentic Italian, Japanese, Asian and classic Indian. Known as the brunch
capital with the best waffles in the city, the café takes pride in its elaborate buffet and breakfast spread. Romano's, our award winning Italian Specialty restaurant offers rustic, organic, authentic, home-style
Italian fare using the freshest organic ingredients that will transport you to the heart Italy. The restaurant's exquisite cellar collection of premium wines from around the globe and signature cocktails best complement the striking flavours of Romano's. JW Lounge, a café by day bar by night features a variety of fine teas from around the globe, sweet and savoury bites and the restaurant's signature cocktails and liquor concoctions. Bearing in mind our proximity to the international terminal, JW Lounge serves as the perfect stopover before you transit on that long flight back home or for a fun post work unwind session.