Hareesh Gopalan is the Executive Chef of Dusti Thani Dubai. His exciting culinary journey began in Hyderabad, India, in the year 1998, soon after finishing his hotel management. He later moved to the UAE and worked with top-rated hotels and resorts in the GCC region, such as Le Royal Meridien, Abu Dhabi (previously known as Forte Grand), Sheraton Kuwait, Regency Palace Kuwait, The Ritz-Carlton Dubai, Address Dubai Marina, Dessert Palm as executive sous chef, Head Chef to TDIC Fanr in Abu Dhabi, and Executive Chef to Sofitel Down Town Dubai.
Holder of the culinary Person of the year 2023 (Middle East Hospitality) is currently looking after 10 culinary operations with talented 72 chefs, where he innovates top-rated dishes of outstanding quality and flavors, which offer the clients a luxurious culinary exploration of delicious tastes, culture and creativity.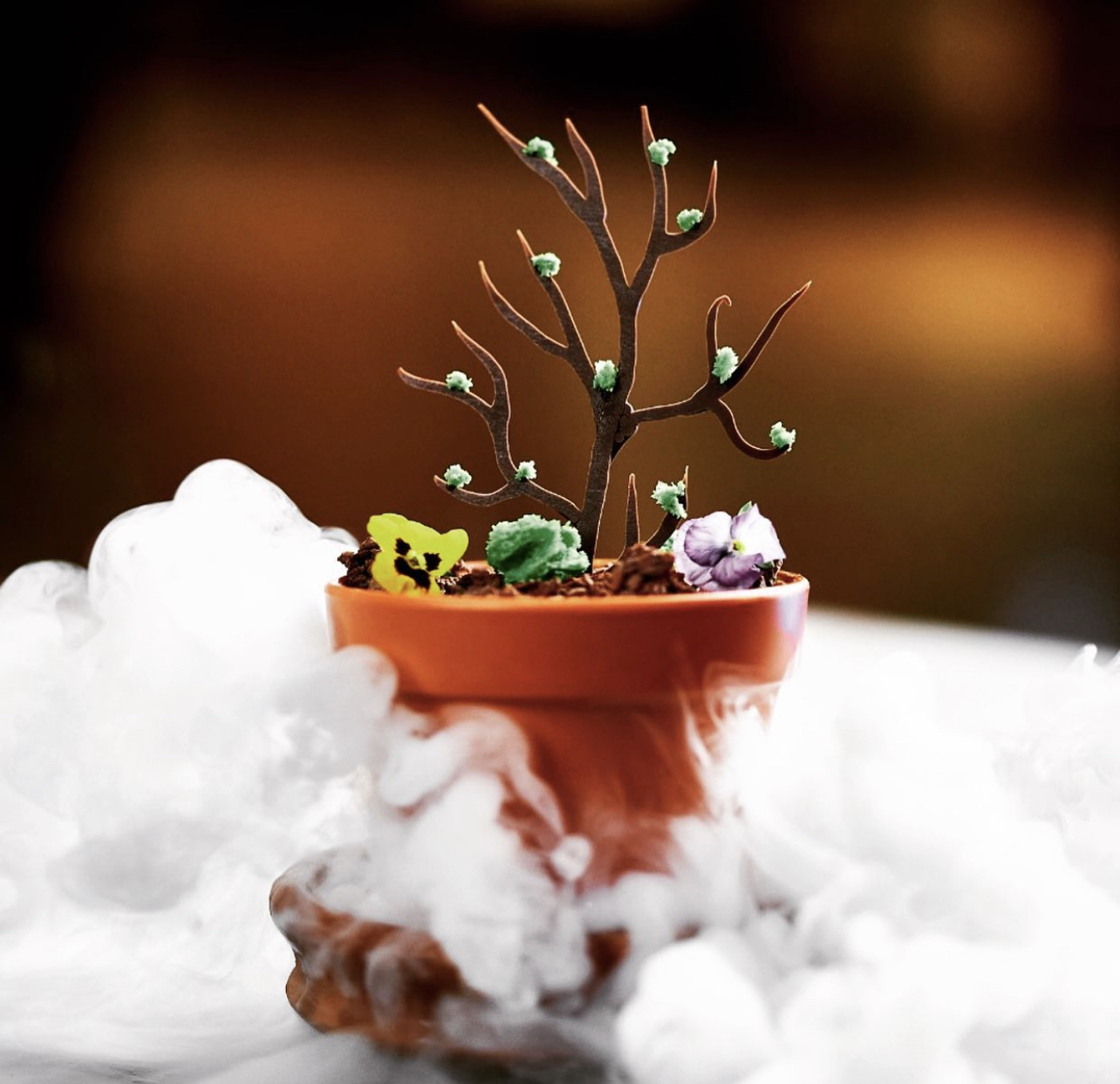 Do you have a favourite time of the year or set of ingredients that you look forward to working with?
Dubai is a paradise with abundant ingredients year-round. Being in Dubai allows me to experiment with a diverse range of flavors and cuisines, as the city attracts people from all over the world. This gives me the opportunity to create unique and innovative dishes that truly reflect the multicultural nature of Dubai's culinary scene. The emphasis on sustainable agriculture practices in the UAE ensures that the ingredients I use are not only of high quality but also environmentally friendly. By utilizing these locally sourced ingredients, I am able to showcase the true flavors and freshness of the region.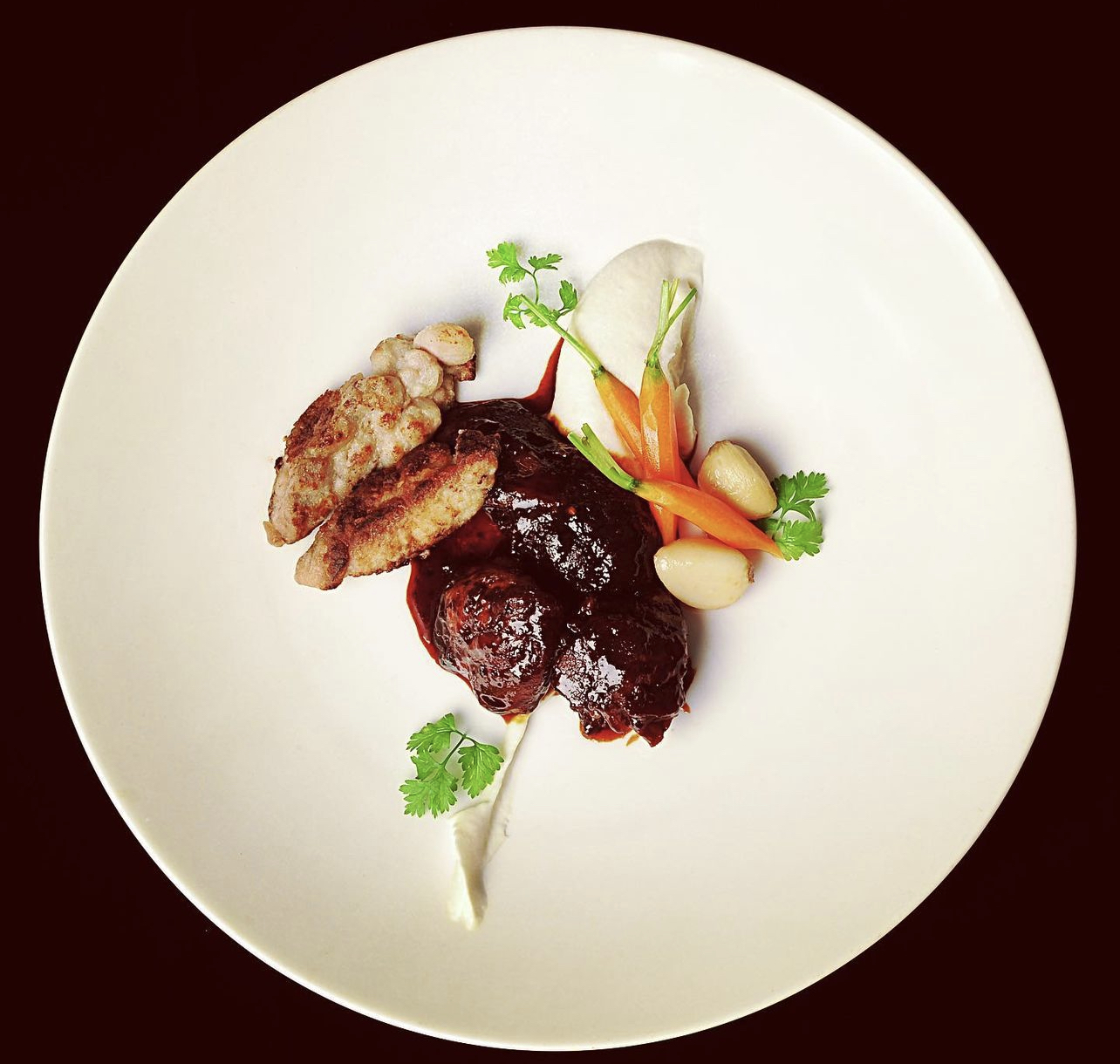 What would you do if you weren't a chef?
My father served in the Indian military, and I participated in the NCC while I was in school. Since a very young age, I have been influenced by discipline, punctuality, dedication, and empathy. Even back then, I was on the verge of signing up to join the Indian Army, but sadly, things didn't work out. Being an archaeologist was my other area of interest because I enjoy learning about history, artifacts, environments, and ancient societies. that would allow for travel and excavations. Now Becoming a chef allows me to channel my discipline, punctuality, dedication, and empathy in my daily work into creating culinary masterpieces. Additionally, I have the opportunity to explore different cuisines and their historical significance, which satisfies my interest in learning about history and ancient societies. Overall, becoming a chef has allowed me to pursue my passion for cooking while incorporating elements of my other areas of interest.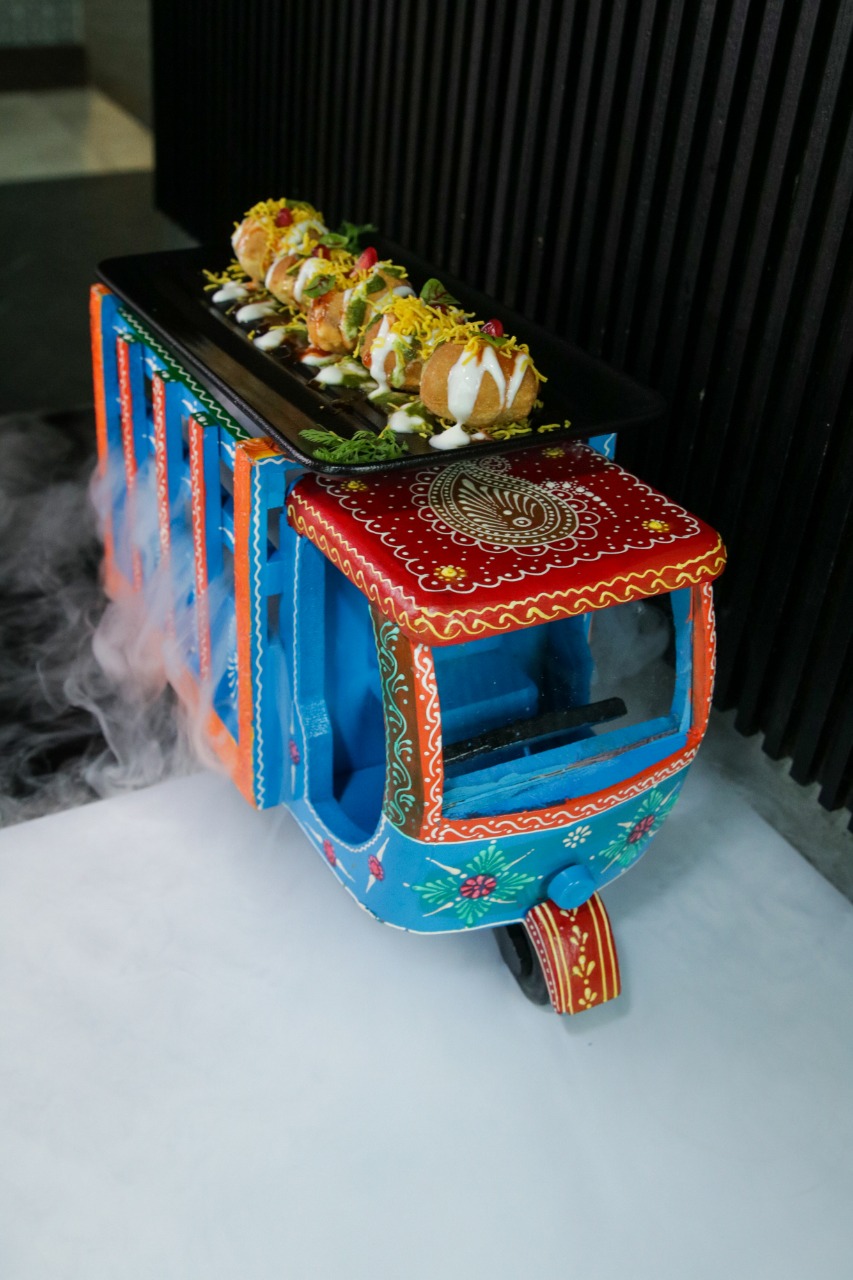 Do your personal preferences influence the menu at all?
 To a certain extent, I should answer both yes and no; I believe that offering unique and innovative dishes can be a great way to attract and retain customers. By constantly adapting and experimenting with flavors, presentation, and culinary techniques, we can create a memorable dining experience that sets us apart from our competitors. Additionally, regularly seeking feedback from our guests and staying updated on food trends can help us stay relevant and cater to their evolving preferences.
By providing exceptional dining experiences and exceeding our guests' expectations, they are more likely to share their positive experiences with others, which can generate valuable word-of-mouth marketing for our restaurant. Additionally, actively engaging with our customers through social media platforms and responding to their feedback can help us build a strong online presence and attract new customers who are seeking recommendations from others in the UAE food scene.
Exploring different culinary experiences allows me to appreciate the artistry and creativity behind each dish. It also gives me the opportunity to share my positive dining experiences with others, spreading awareness about our restaurant and encouraging them to visit. They have diverse preferences and expectations, which push me to constantly innovate and improve my skills. Additionally, being exposed to different cuisines has broadened my knowledge and understanding of various ingredients and flavors, allowing me to create unique and exciting dishes that cater to a wide range of tastes.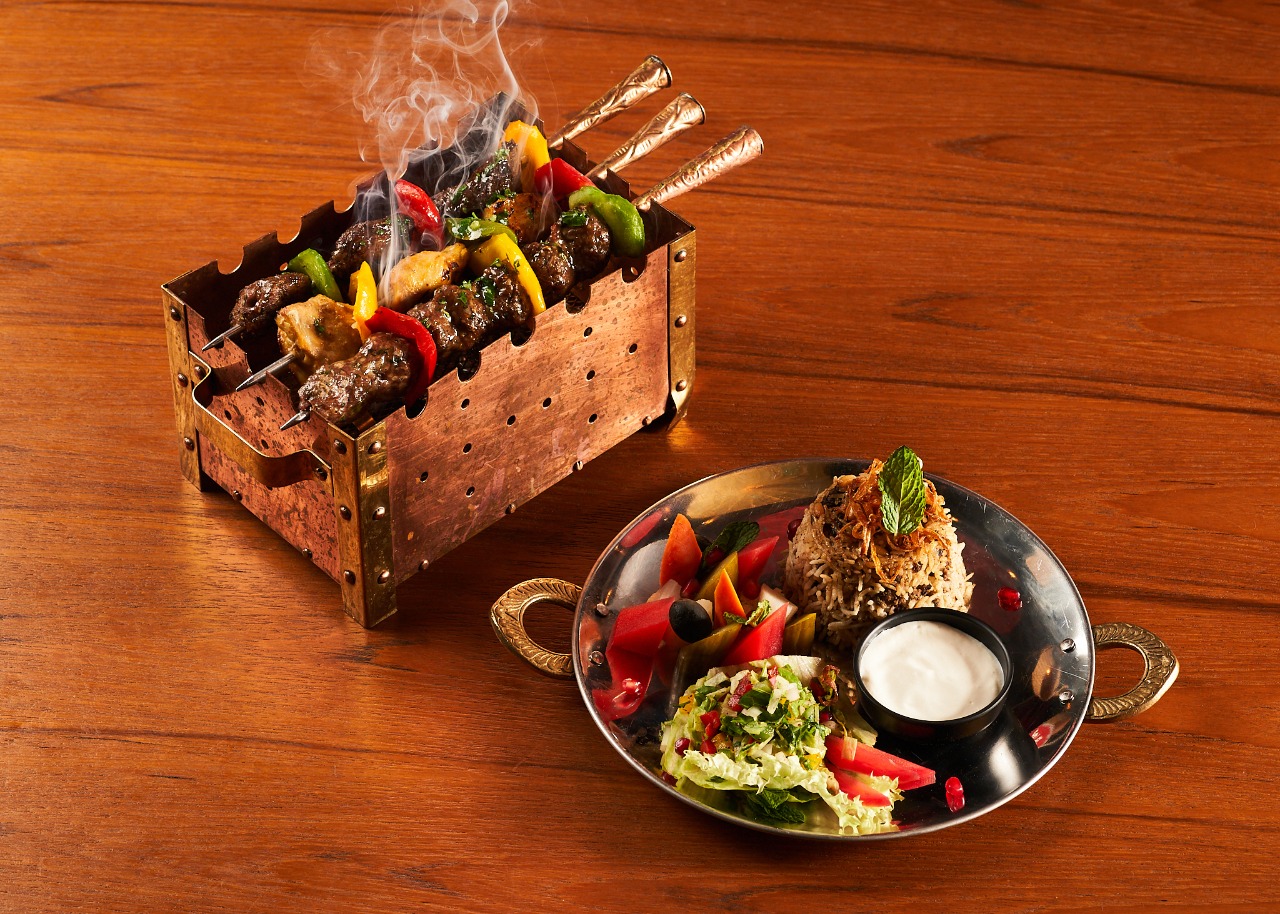 What do you think is the most over-hyped food trend currently?
Since social media's impacts are so strong, there are a lot of things that aren't worth doing, to be honest. Examples include overvaluing social media and tik-tok culinary hacks. Societal beauty standards and material possession obsession significantly impact people's lives, leading to unrealistic expectations and stress. It's crucial for individuals to critically evaluate these influences and prioritize their well-being and values. While food trends may attract a large following, it is crucial for chefs to prioritize the fundamental aspects of their craft.
By focusing on quality ingredients, maintaining consistency in their dishes, and practicing portion control, chefs can ensure that they deliver exceptional culinary experiences to their customers. Ultimately, it is important for individuals to make informed choices about the food they consume and not solely rely on fleeting trends. This includes offering a variety of options that cater to different clients, dietary preferences and restrictions. Regularly updating the menu can keep customers excited and engaged with the culinary offerings.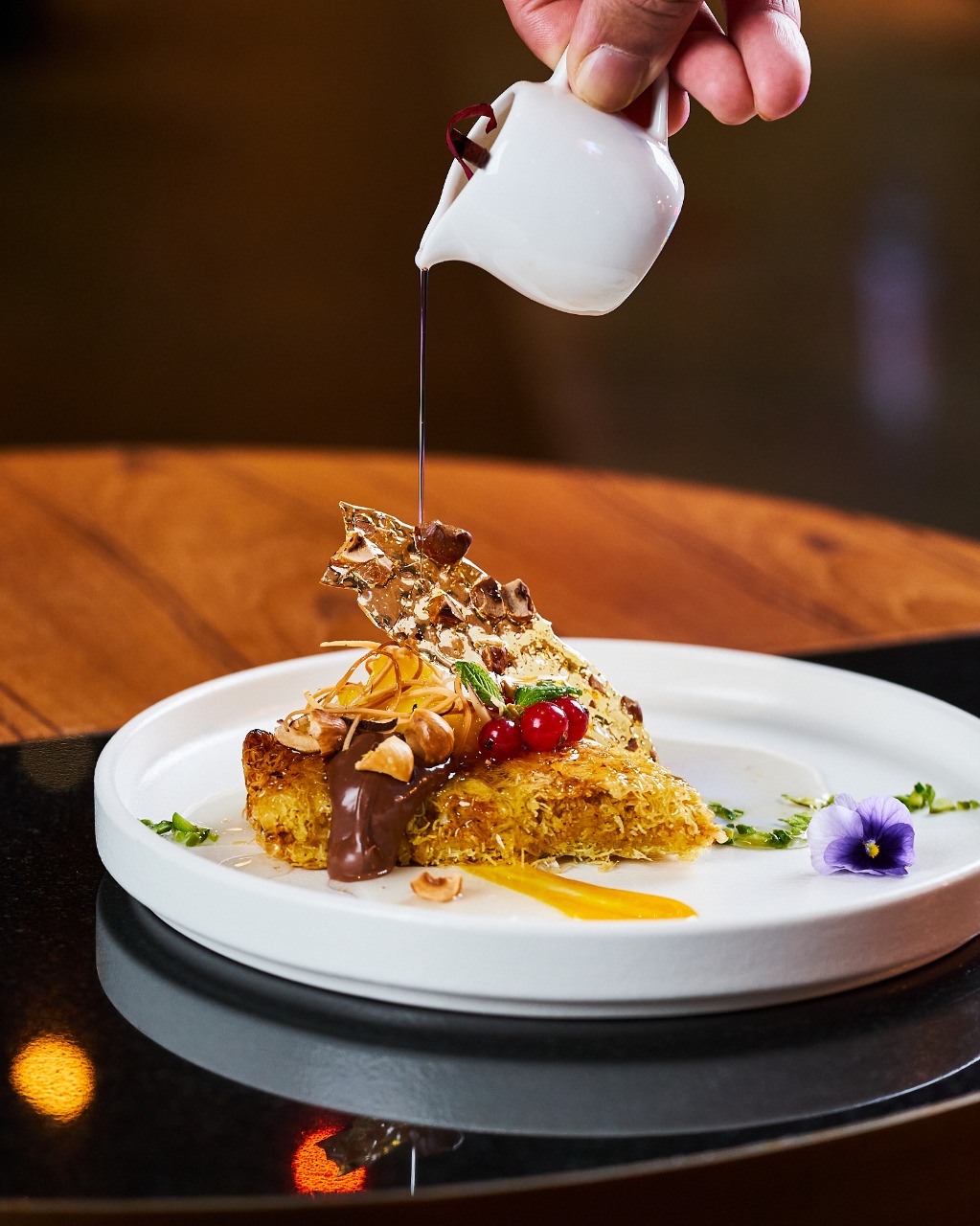 When are you happiest?
In a single word, food and exploring various cuisines. Gastronomy encompasses the joy of indulging in diverse flavors and the excitement of discovering new culinary experiences. Staying up-to-date with food trends and innovations are all essential to my creative process. By constantly seeking inspiration from different cultures and cuisines, I strive to create unique and memorable dining experiences for my guests. I believe that the art of gastronomy is a never-ending journey, as there is always something new to learn and explore in the world of food.
It brings me immense joy to see the satisfaction on my guests' faces when they taste the dishes prepared by my talented team of chefs. Their dedication and passion for creating exceptional culinary delights is truly inspiring. Furthermore, the positive feedback from clients motivates me to continually push the boundaries of creativity and innovation in the kitchen, ensuring that every dining experience is nothing short of extraordinary.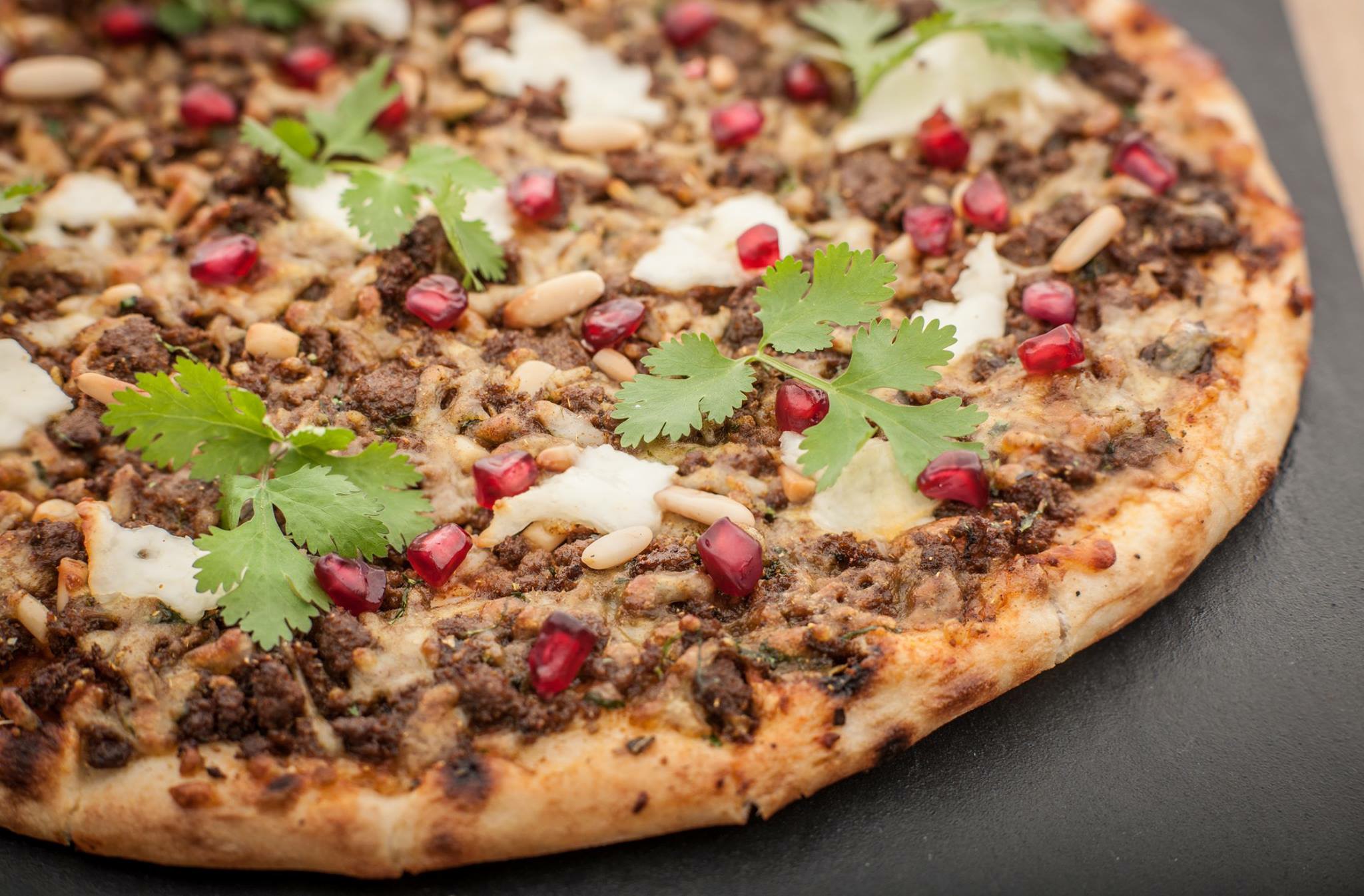 When you're not in the kitchen where can you be found?
I am constantly seeking to expand my culinary knowledge and push the boundaries of my cooking abilities. By immersing myself in the diverse flavors and techniques of different cultures, I am able to create unique and innovative dishes that delight both myself and those I cook for. Despite my busy schedule, I manage to visit farms, local markets, spice, and herb marketplaces, as well as local agriculture centers in the UAE. What I enjoy the most is when my family cooks together and we create delicious meals from scratch. It's a wonderful bonding experience that brings us closer and allows us to explore different flavors and techniques.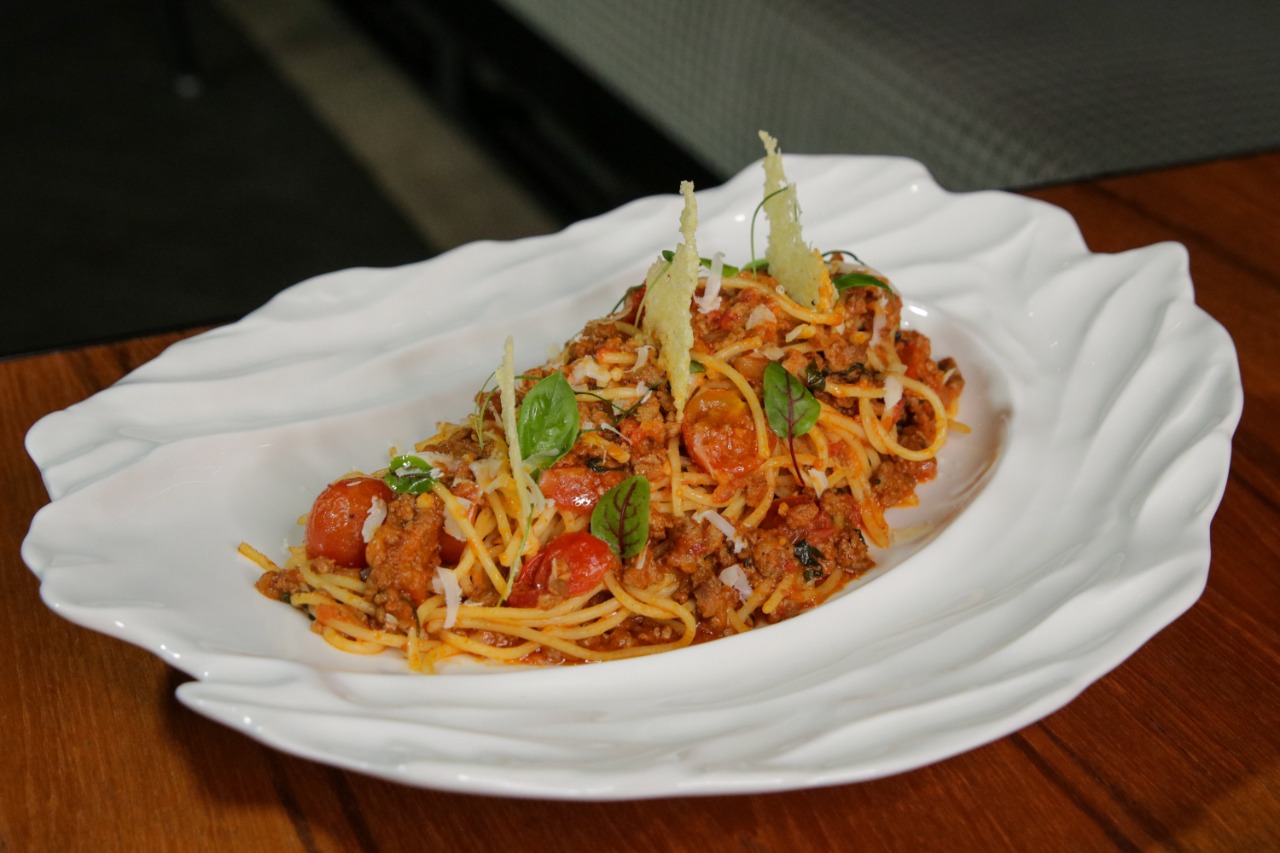 Where is your favorite place to dine?
I would say that my preferred dining location is at home. I find it more enjoyable to dine at home because It's a joy to witness the seamless coordination between my family members as they effortlessly prepare meals together. The atmosphere is filled with laughter and warmth, creating an unforgettable culinary experience that nourishes both our bodies and souls.
I have been fortunate enough to explore a wide range of flavors and culinary traditions, allowing me to appreciate the diverse cultures that contribute to the global food scene. Each cuisine offers its own unique blend of spices, ingredients, and cooking techniques, providing a never-ending adventure for my taste buds. Whether it's indulging in a spicy curry or savoring a delicate sushi roll, I am constantly amazed by the rich tapestry of flavors that exist in the world of food.
What's your favourite takeaway or comfort food?
Living in a community near the bustling market in Deira, Dubai, allowed me to discover a wide range of delicious street food options. Exploring these local flavors became my solace during the challenging period of searching for a chef's job in the UAE. The combination of tender, marinated meat, tangy garlic sauce, and crisp vegetables wrapped in warm thin bread is a satisfying treat that never fails to lift my spirits. Whether I'm enjoying a quick lunch break or indulging in a late-night snack, Shawarma always hits the spot and reminds me of the vibrant culinary scene that initially drew me to Dubai.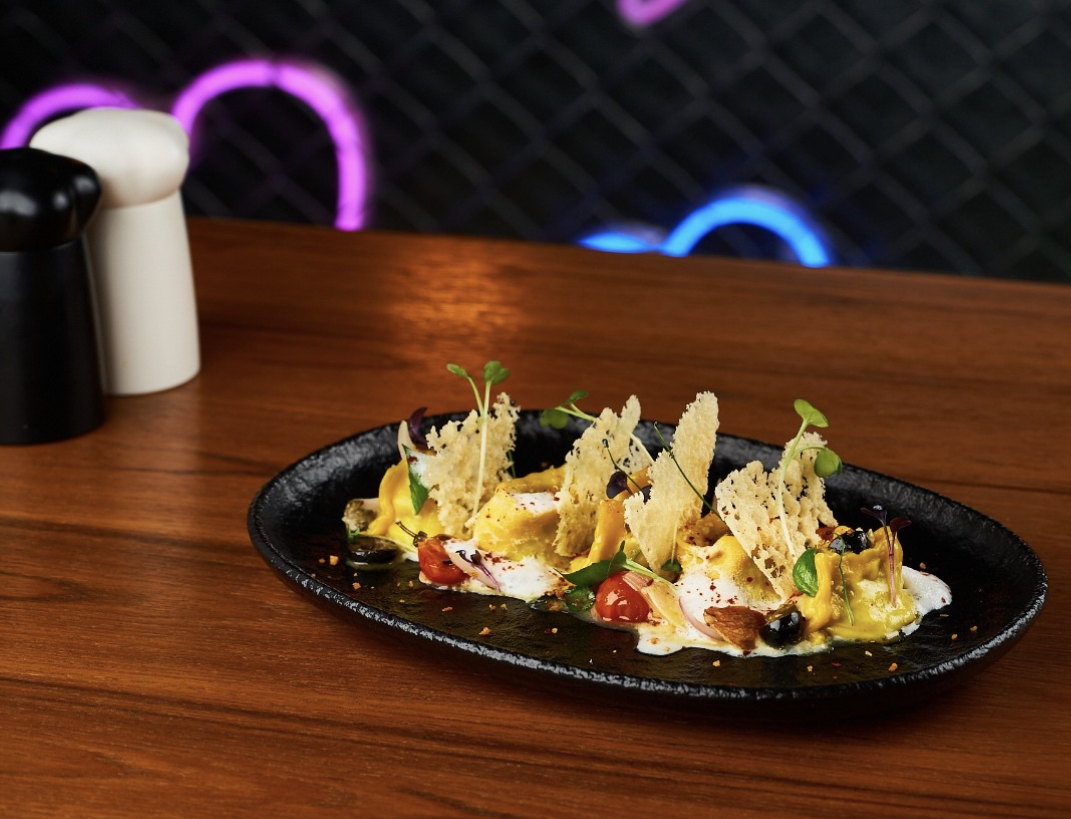 Additionally, Pizza and Pasta are classic comfort foods that never disappoint. The gooey cheese, flavorful toppings, and perfectly cooked Pasta are always a delight to my taste buds. Whether I'm craving a cheesy slice of Pizza or a comforting bowl of Pasta, these dishes never fail to bring me comfort and satisfaction. They are the perfect go-to options for a cozy night in or casual get-togethers.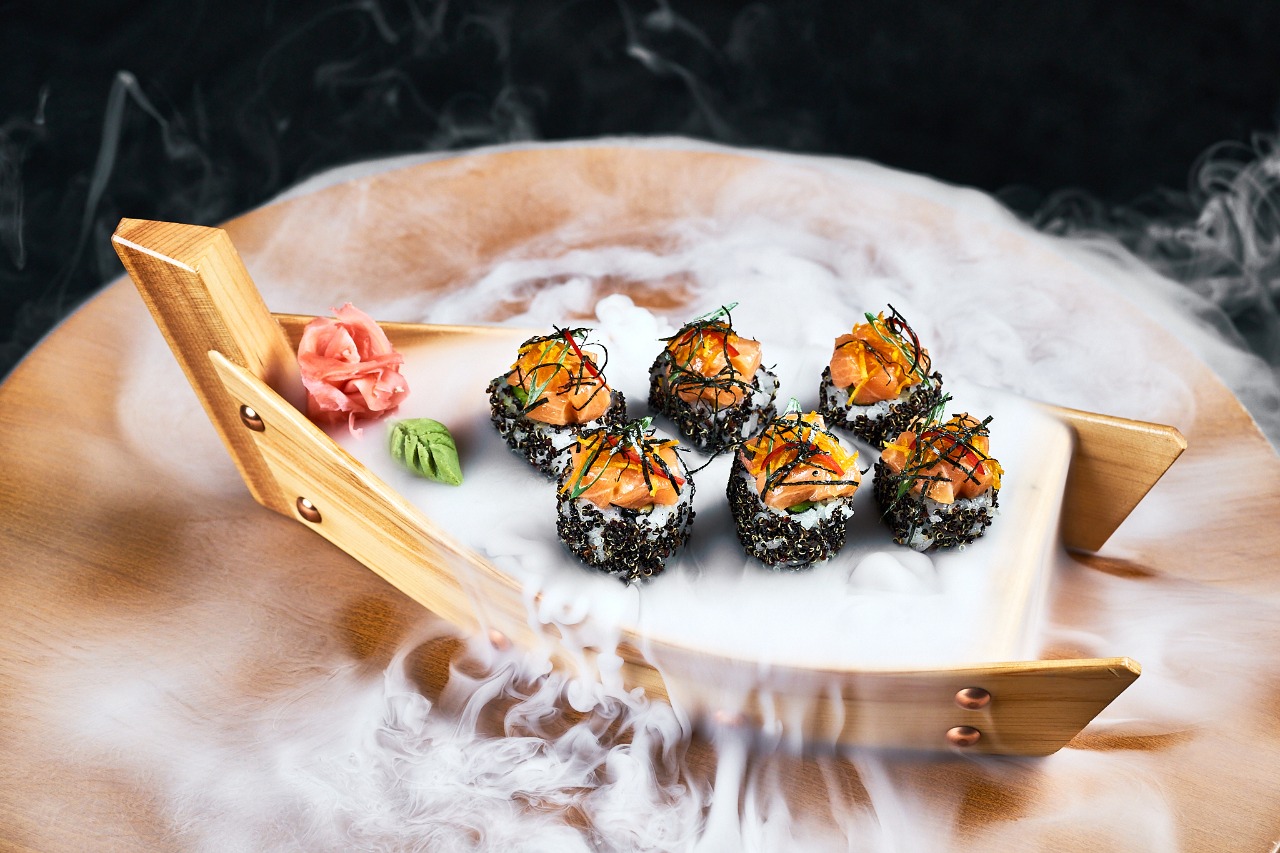 What makes the local food scene so exciting?
The UAE is known for its vibrant food scene, where you can find a wide variety of street foods that cater to different tastes and preferences. From shawarmas and falafels to hummus and tabbouleh, the Arabic cuisine in the UAE offers a fusion of flavors that will leave you craving more.
The Khaleeji cuisine of Eastern Arabia is distinguished by its robust flavors, generous use of spices, and emphasis on Meat and seafood. Some popular dishes include Machbous, a spiced rice dish with meat or fish, and Harees, a creamy porridge made from wheat and meat. The use of saffron, cardamom, and rosewater in desserts like Luqaimat and Umm Ali adds a touch of luxury to the dining experience. The combination of fresh ingredients and bold flavors creates a unique culinary experience that showcases the rich cultural heritage of the region.
Dubai's HACCP system enforces strict hygiene and safety standards in all food establishments, ensuring visitors' health and well-being. Regular inspections and audits ensure high standards of cleanliness and food handling practices. This commitment to food safety enhances the dining experience and promotes Dubai as a culinary excellence destination. The diverse range of dining options caters to all tastes and preferences, making it a food lover's paradise.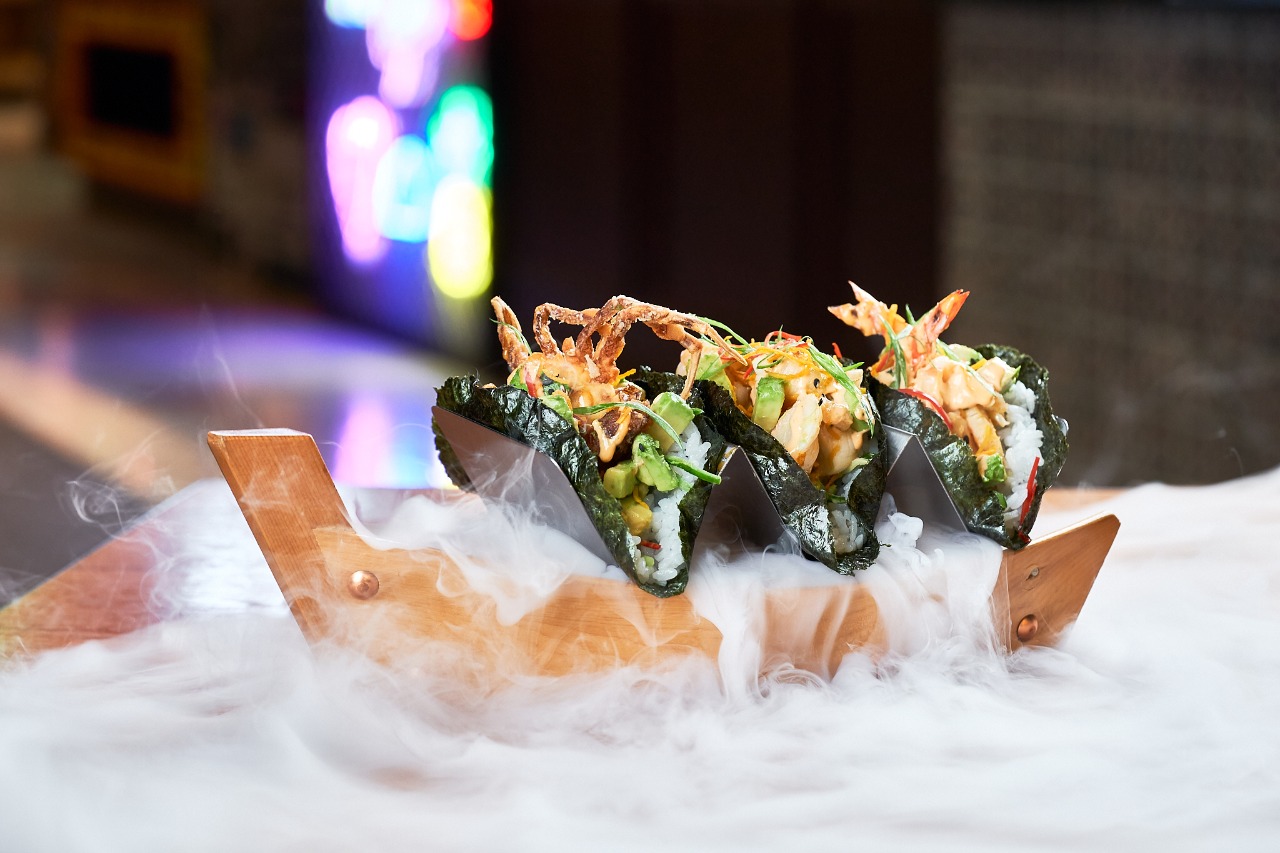 Which is the dish you've created that you are most proud of and why?
Each dish I create reflects my passion for culinary art and my desire to push the boundaries of flavor. Every ingredient is carefully chosen and combined in a way that showcases my creativity and expertise. The stories behind each dish add depth and meaning, making the dining experience truly unforgettable. By immersing myself in the rich culinary traditions of Asian cultures, I have been able to expand my repertoire and incorporate new flavors and techniques into my cooking, allowing me to create a truly unique and dynamic dining experience for our guests, where they can explore the diverse tastes of Asia all in one place.
Drawing inspiration from my travels and interactions with local chefs, I have curated menu that celebrates the authentic flavors of each Asian region while also offering a modern twist that appeals to contemporary palates. From the delicate balance of spices in Indian curries to the umami-rich flavors of Japanese sushi, every dish tells a story and invites our guests on a culinary journey they won't soon forget. Selecting my favorite becomes very challenging as a result. Nevertheless, a few exceptional works stand out.
That starts with Salmon Avo-Noa roll; Wagyu Beef & Truffle roll; Seabass molee with Thai yellow curry; Bazar Lamb Chop; Nakji-Bokkeum; Tteokbokki; Camel Sfiha; Fried Chicken Shawarma;  Mozzarella &Pesto agnolotti; Mango Kunafa; Local Date Toffee Pudding; Tree-Mi-Su (rated as the best in the UAE); and the list goes on.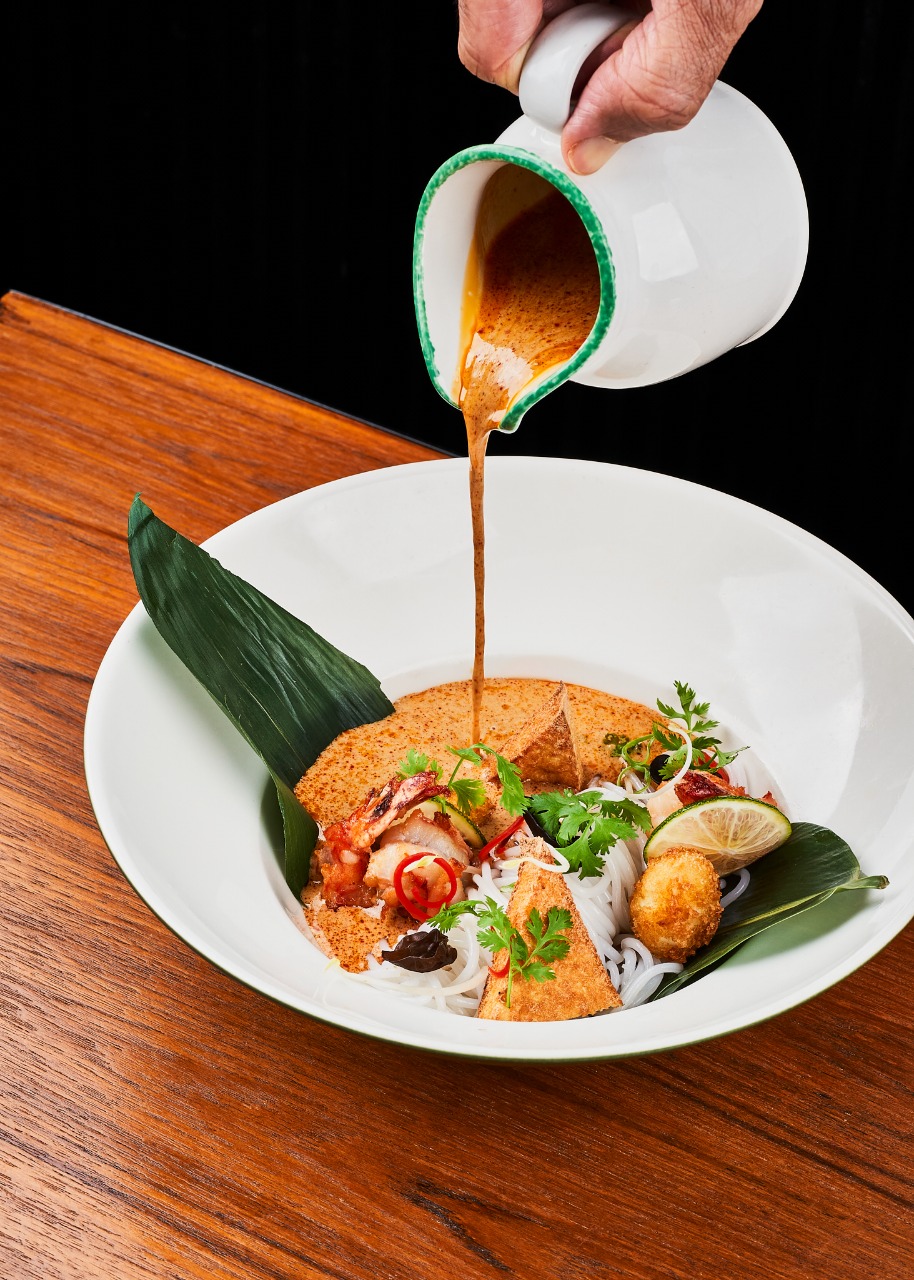 You're having friends over for dinner tonight. What's on the table?
I like a tossed Salad as an Appetizer that is brimming with nutritious ingredients, such as amazing locally sourced mix lettuce, tons of fresh pomegranate, vine tomatoes, Spanish onions, orange segments, local market radishes, and slices of avocado. The Main dish will be Local Farm Baby Chicken Dum Biryani, which will steal the show, for sure. It's a fragrant and flavorful dish made with basmati rice, tender chicken pieces, and a blend of aromatic spices. Fried onions and fresh cilantro will be used as garnishes on the biryani, and served with raita on the side to balance out the heat.
Fish Polichathu is another great dish to serve. It is a traditional Kerala dish made with marinated fish wrapped in banana leaves and cooked to perfection. The flavors of the masala mix blend perfectly with the tender fish, creating a mouthwatering and aromatic dish. The banana leaves not only add a unique touch but also help to infuse the fish with a subtle earthy flavor. For Dessert, Ada Pradhaman with rice or Rice kheer with ice cream provide a delightful contrast of warm and cold elements, making them the perfect way to end a meal. The creamy sweetness of the ice cream complements the rich and flavorful Ada Pradhaman, or rice kheer, creating a heavenly combination that will satisfy any sweet tooth.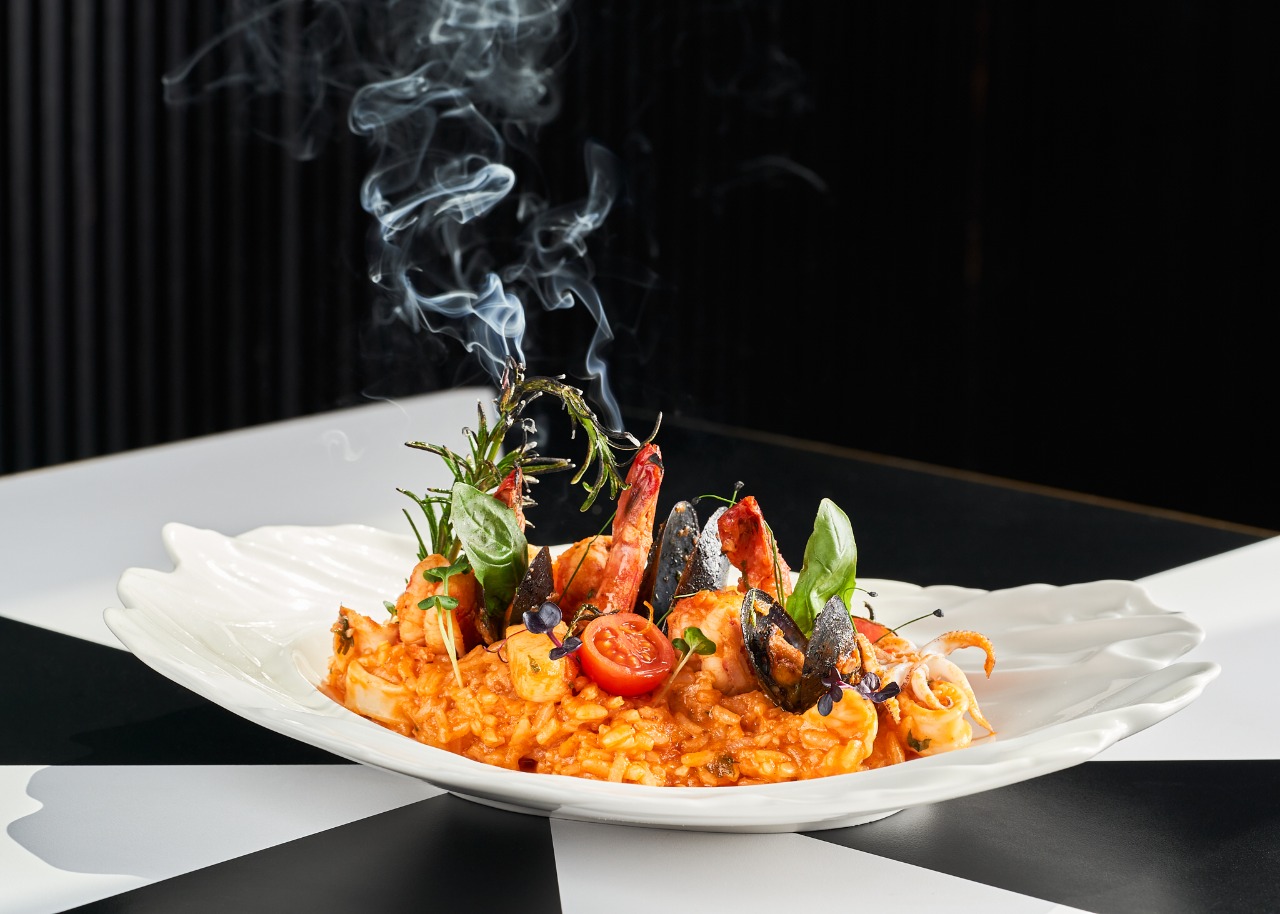 Name your favourite city that has it all: food, culture, and nightlife.
My early excursions across India had an impact on me. So many memories and inspirations. Each city that I visited has its own unique charm and offers a diverse range of experiences. Mumbai, known as the "City of Dreams," is a bustling metropolis with a vibrant street food scene and Bollywood culture. Delhi, the capital city, showcases a rich history through its magnificent monuments and mouthwatering street food. Goa, on the other hand, is famous for its beautiful beaches, laid-back atmosphere, colonial food culture, and vibrant nightlife. Chennai is a cultural hub with its classical music, dance performances, and hub of south Indian Cuisine, while Kolkata, known as the "Cultural Capital of India," boasts a thriving arts scene, colonial architecture, and delectable Bengali cuisine.
Can you tell us more about the cuisine at your restaurants?
With a diverse team of culinary experts, I strive to create a unique dining experience that showcases the best of international cuisine while also highlighting local flavors. From exquisite fine dining options to casual eateries, our aim is to cater to every palate and provide a memorable gastronomic journey for our guests. 24th Street offers diverse global flavors through live stations, allowing guests to witness chefs' preparations and interact with talented chefs, providing a unique culinary experience.
Benjarong is an authentic Thai fine dining restaurant offering elegant, refined cuisine featuring traditional dishes made with fresh ingredients and authentic flavors. View By Dusit offers stunning Burj Khalifa views, handcrafted cocktails, and delicious dishes for a memorable dining experience. Jones the Grocer, Australia's contemporary café, offers a relaxed, casual dining experience with a cozy atmosphere and a variety of gourmet products. Lobby Lounge provides an elegant, sophisticated space for guests to unwind, enjoy premium teas, coffees, snacks, and light bites. Makira, a brand-new eatery in the hotel, serves the most popular Maki and Ramen varieties of Japan. Nolo is a hip and energetic restaurant that specializes in contemporary and avant-garde cuisine. It was the first non-alcoholic bar in Dubai. Splash is a gorgeous rooftop pool bar with mesmerizing views of the city's skyline. with a wonderful food selection and a cool cocktail menu.
BAZAR LAMB CHOPS
 Indian marinated lamb chops cooked in a tandoor served with "gastrique curry", traditional Mughlai roganjosh, and pomegranate. This modern twist on Moghul cuisine adds a unique and unexpected element to the traditional flavors. The "gastrique curry" provides a delightful contrast of sweet and sour, while the addition of fresh pomegranate adds both texture and a touch of natural sweetness. These innovative additions elevate the dish to new heights while still honoring the rich legacy of Moghul cuisine.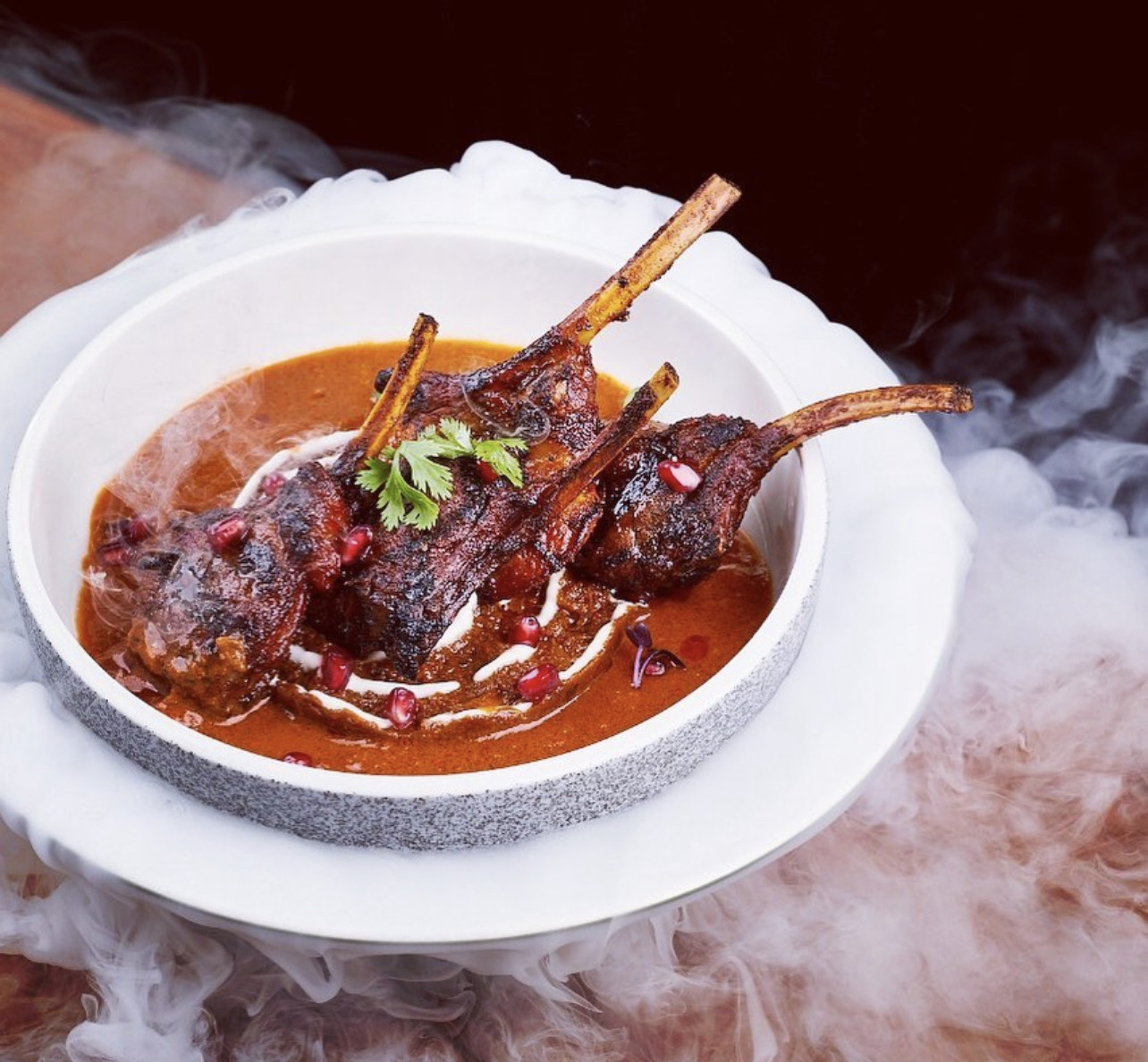 INGREDIENTS
4 lamb chops, cleaned
175g hung yoghurt
40g ginger and garlic paste
12g freshly ground cumin powder
25g garam masala
20g freshly ground coriander powder
20g turmeric powder
25g Kashmiri chili powder
Juice of 1 lemon
Salt for seasoning
Gastrique curry
80g basic onion tomato masala
06g raspberry vinegar
Serve with
120ml traditional roganjosh gravy
Fresh semi hang yoghurt
Pomegranate seeds
Young coriander leaves
Crispy slow fried chopped garlic
METHOD : 
Apply salt, ginger, and garlic paste to the lamb chops and keep aside for 20 minutes.
Take a bowl and, with the rest of the ingredients, make a marinade.
Apply the marinade to the chops and leave the bowl covered for another 30 to 60 minutes.
Heat the roganjosh gravy on a copper pan; taste to finish.
Once the chops are cooked and have a nice charred texture, remove them from the tandoor.
Reheat the onion masala and deglaze it with raspberry vinegar to get a vinegary taste, this will give it a good balance.
Plating
Spoon the gastrique curry, drizzle yogurt, and arrange the pomegranate on top. Arrange the lamb chops and garnish them with the rest of the pomegranate, fried chop garlic, and young coriander leaves. Pour the hot sauce on the side.