George Galanopoulos is a founding partner of Luxaviation UK (formerly known as London Executive Aviation) and is the company's CEO, as well as CEO of ExecuJet Europe and the head of charter sales in Europe for Luxaviation Group. Prior to setting up London Executive Aviation with Patrick Margetson-Rushmore in 1996, George built up more than 20 years' experience in commercial flying and charter management. As a trained pilot, George is an authorized examiner for the Civil Aviation Authority, a council member for the BBGA (The British Business and General Aviation Association) and a fellow of the Guild of Air Pilots and Navigators.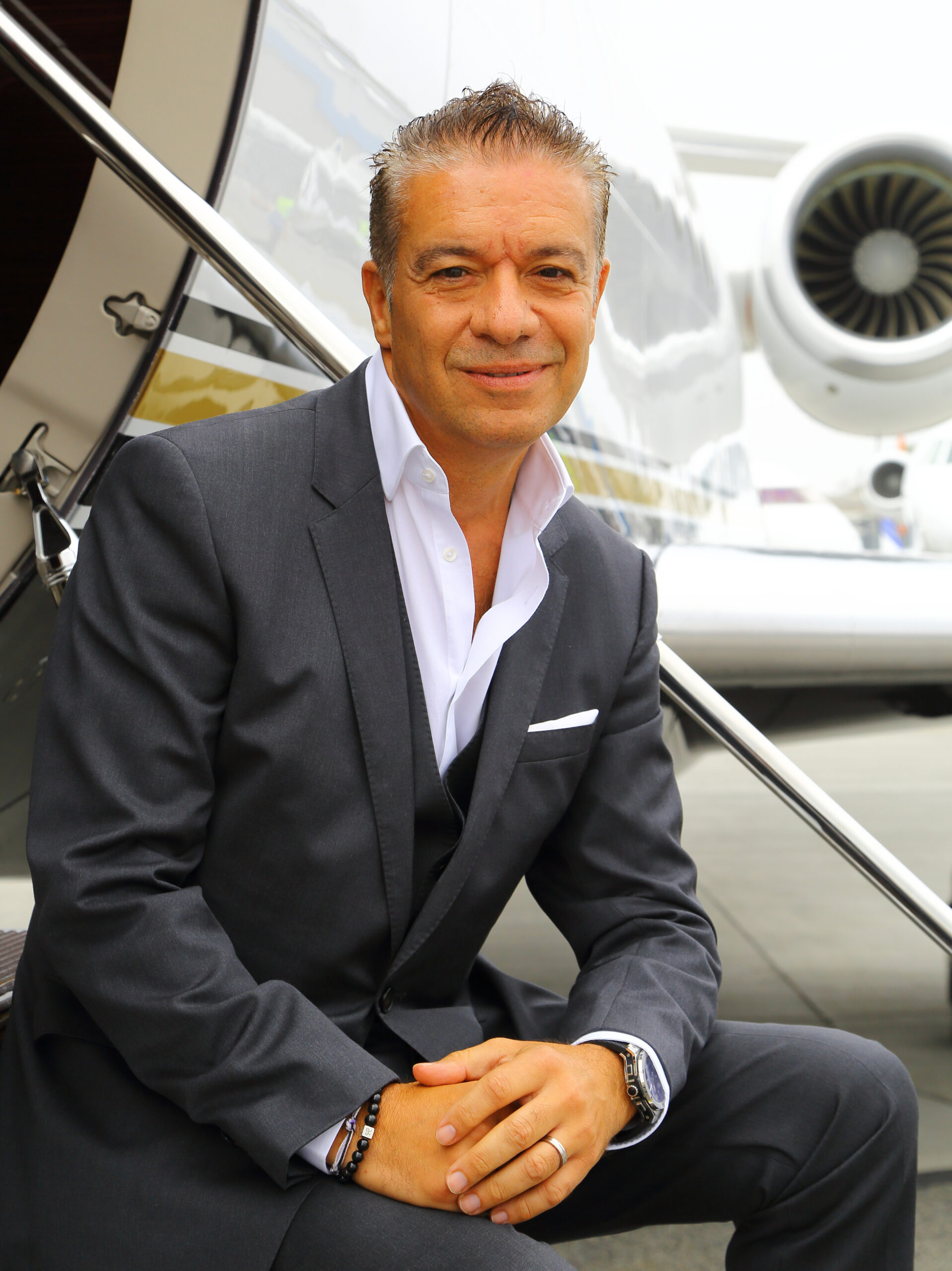 Now known as Luxaviation UK, London Executive Aviation partnered with Luxaviation Group in 2014. The Luxaviation Group is one of the largest business aircraft and helicopter operators worldwide, with a combined fleet of over 260 jets and helicopters. Luxaviation Group is comprised of Luxaviation, Starspeed, and ExecuJet.  
Tell us about your experience in commercial flying and charter management and how
this influenced your position as CEO at Luxaviation UK.
I started my working life in 1985 and worked as a commercial pilot for 15 years. This role provided me with in-depth knowledge of the operational side of the aviation business, as well as practical flying experience. I went on, with my business partner, to establish business aircraft operator, London Executive Aviation, which later evolved to become one of the largest private jet operators in the UK. In the early days of what was an ambitious dream, I worked as a single aircraft operator and naturally, had to do almost everything myself.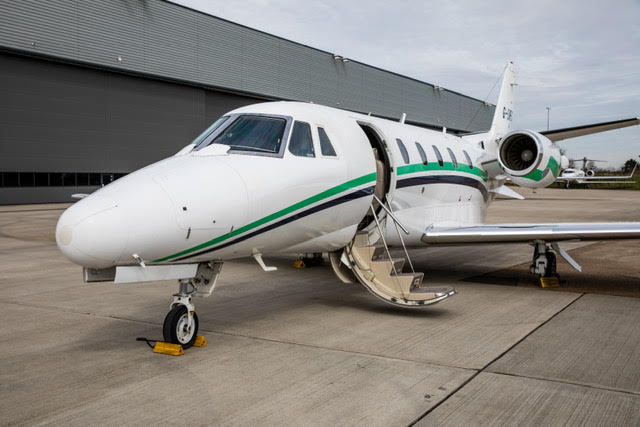 Though it wasn't always easy, it allowed me to gain a thorough understanding of each stage of an aircraft's operation, including safety and compliance matters. Since joining Luxaviation Group in 2014, London Executive Aviation is now widely recognized as Luxaviation UK and I am proud to be CEO of Luxaviation UK and head of charter sales for Luxaviation Group. My experience has given me unmatched insight into the industry and how it works, as well as deep expertise of often complex issues, which wouldn't have been possible otherwise.
Please give us an Insight into what excellent service truly looks like to deliver top-end
travel experiences, including the kind of requests the company receives from clients.
Chartering a private jet is high-cost expenditure, so clients naturally expect a top-end service. At Luxaviation, we integrate luxury throughout each stage of the charter journey, starting at the initial inquiry and booking stage. At this point, we cater for our clients every possible need or service request, booking around their schedule and maintaining frequent contact to ensure we have all the information required to deliver an exceptional flight. On the day of travel, we will meet our client at the airport ahead of flight departure. We pride ourselves in delivering a personalized service, which means tailoring the experience to our client while also building long-standing relationships.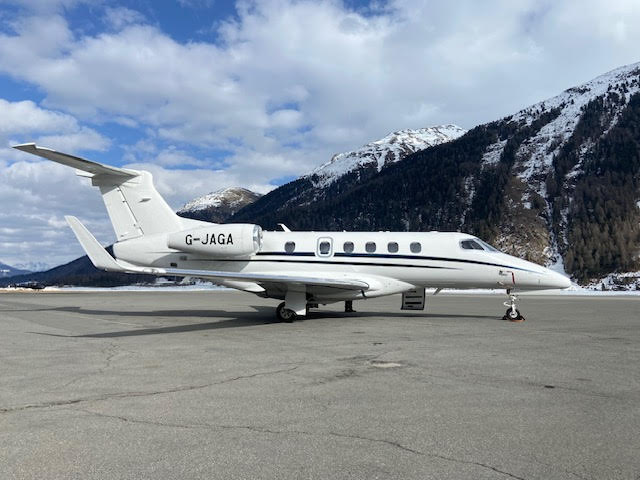 In fact, we often discuss industry trends with our jet owners and passengers, which helps us to gain insight on their personal perspective and what they might wish to see more/less of. This is particularly important for Luxaviation as it means we are always maintaining a personalized touch throughout every aspect of our operation. Onboard, our highly experienced cabin crew team deliver the highest standard of luxury service. Our
team are often asked to provide food and drink related to specific dietary requests or much-loved favourites. No request is ever strange or too much for us at Luxaviation and we pride ourselves on fulfilling any requests made by our clients, however extraordinary they may be.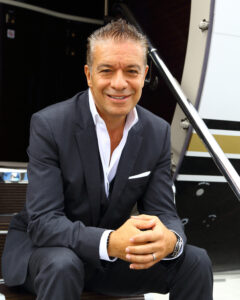 How does your company prioritize responsible luxury travel, including the kind of sustainability initiatives and policies at Luxaviation UK.
We are fully aware of the sustainability challenges the industry faces. We proactively seek ways to support the environment and unlock new growth opportunities. Our team works to avoid emissions by improving fuel efficiency through route optimization and harnessing more fuel-efficient aircraft. We have also implemented multiple initiatives to further reduce the impact we have on the environment. Our company-wide carbon offsetting programme compensates for carbon emissions that can't otherwise be avoided and allows passengers to invest in high-quality nature-based projects that are providing renewable energy, conservation and reforestation initiatives. In addition, we are actively reducing emissions through the utilization of Sustainable Aviation Fuels (SAF), pursuing our journey to continuously improve the way we conduct our business.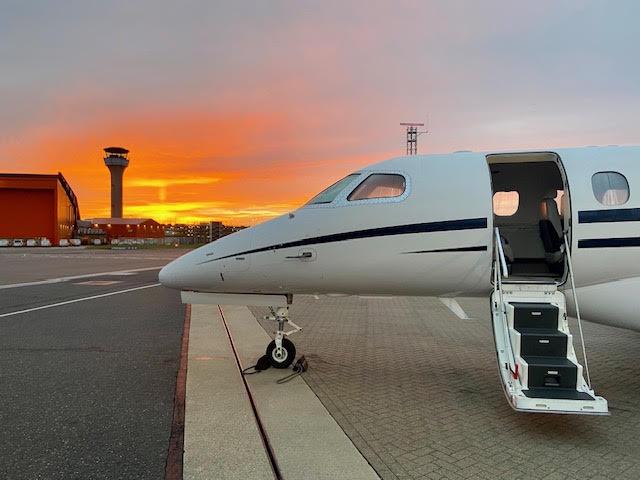 Please tell us about the various luxury travel packages on offer at Luxaviation, such as a luxury cruise to the Galápagos or an exclusive cultural trip to Rome and the Vatican.
Le Fugue, part of the Luxaviation Group, is the first luxury travel agency centered on musical experiences. Collections by La Fugue offers clients the most extravagant and exclusive experiences, delivering lux journeys around the world with inspiring itineraries and giving access to iconic and unique destinations. La Fugue crafts exceptional travel experiences, catering to small and large groups alike, ensuring meticulous precision and a refined touch to make each trip a work of art. A couple of examples include the option to support local conversation efforts in Rwanda; stargazing in Al Ula; witnessing imposing Land Art in the US; and witnessing the production of olive oil, wine and organic produces in Spain. We aim to open hidden doors to culture, art, music, architecture, history, and heritage for high-end travel enthusiasts.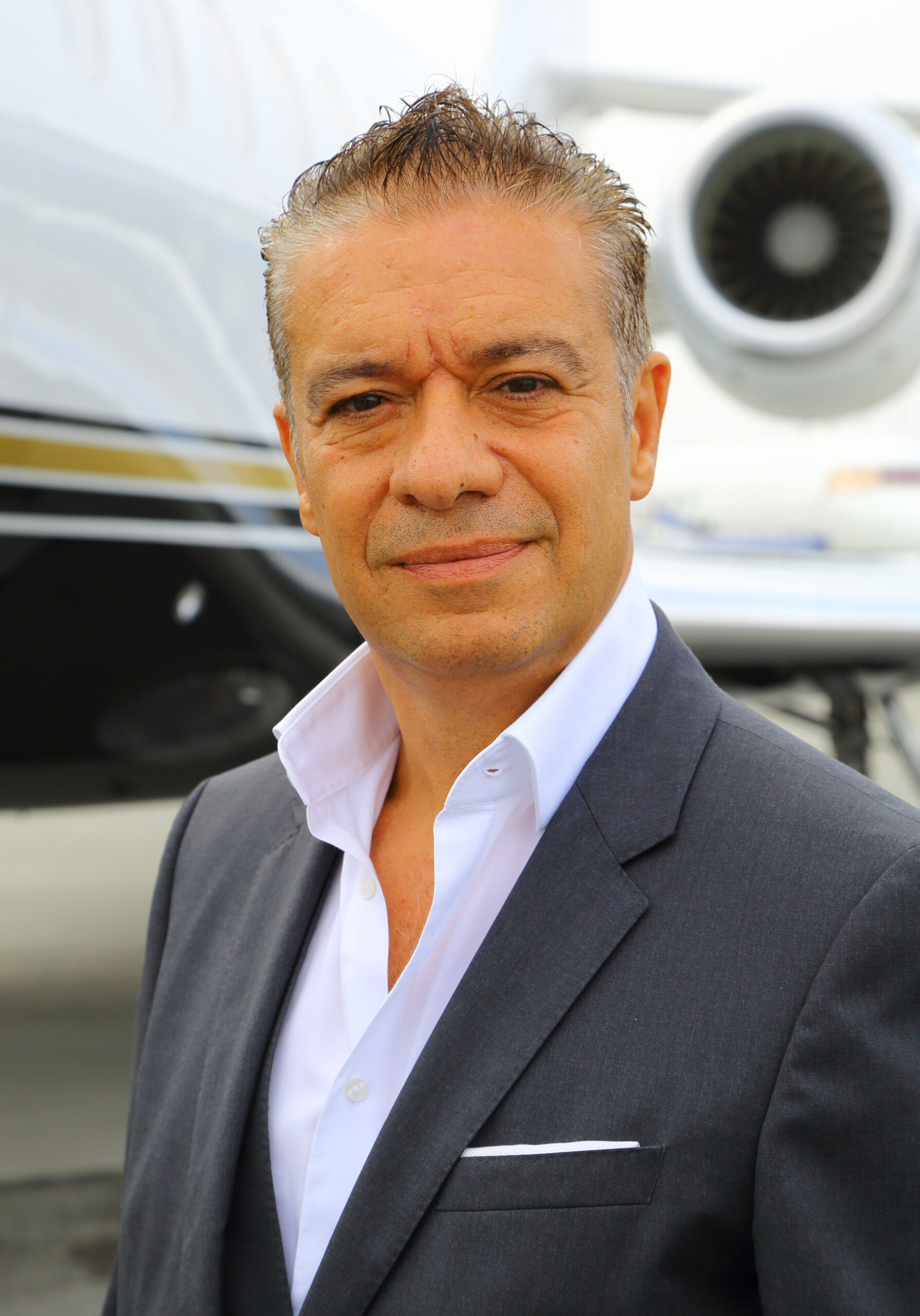 What makes you happiest?
Having worked in the private charter industry for more than 20-years, I can safely say that nothing beats the feeling of delivering great service and seeing our clients happy, satisfied and motivated. Though my family and travelling makes me extremely happy, situations like these offer a different kind of satisfaction.
At work, which is your most challenging activity?
In aviation, failure to comply to safety regulations is not an option. Whether you are a commercial airline, flight school or private charter operator, aviation companies work with hundreds of safety, operation and compliance manuals. The safety of our passengers is always our top priority and we consistently work to comply with all new regulations.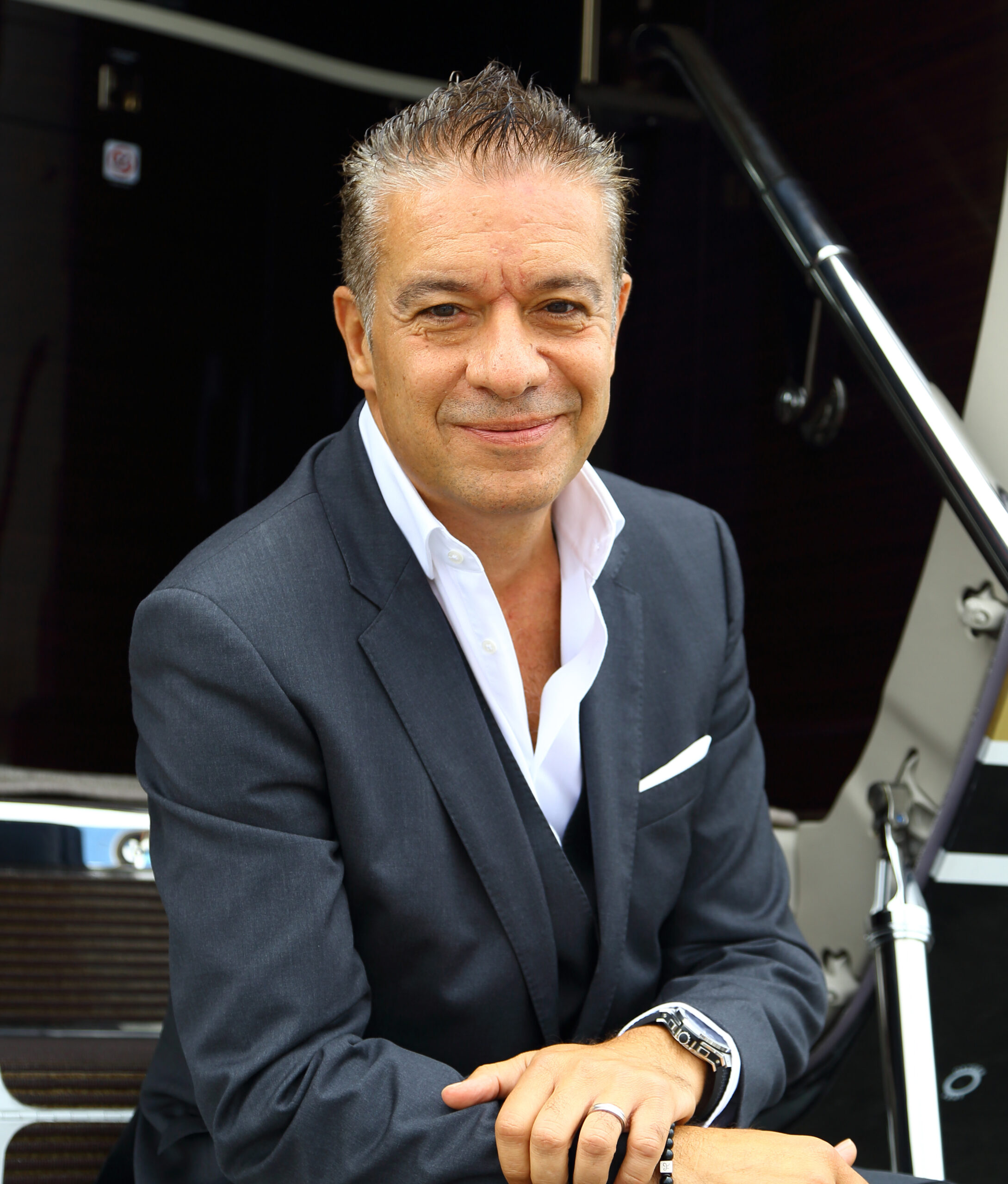 Which is your favourite city in the world for food, travel and fashion?
I spend a lot of time travelling to new places and though it's hard not to appreciate all of the incredible cities in Europe and beyond, my heart will always be in London. Growing up in Greece, I always enjoyed visiting the extensive city and appreciated the variety of things to do and see. Not just the character, history and culture, but also the busy nightlight and simple connectivity to other destinations around the world. Though I often go home to visit my family in Greece, London is my
favourite place to be.
What is your advice to aspiring aviation enthusiasts or those who wish to work in the luxury travel industry?
Aviation is one of the most dynamic, complex and interesting industries in the world, and the luxury end of this spectrum provides unmatched experiences and amazing opportunities. The only downside is that it's addictive and once you start working in this sector, you will never want to leave. So, my only piece of advice would be – just do it!