Dario Moschetta is an Italian artist born in 1973 in Castelfranco Veneto. He has developed a successful artistic career over the past 15 years, becoming an internationally established artist. His artistic technique combines acrylics and pastels, but he also often uses cut-and-paste digital printing to create works with vivid colors and defined lines. His skill in using artistic techniques has allowed him to create a wide range of artwork, from urban views to portraits to abstracts.
Moschetta's works have been shown in exhibitions and art fairs around the world, including 'The Other art fair' in London curated by Saatchiart in 2019 and 2020, 'Red dot Art fair Miami Beach' in 2017, also in London 'Artrooms' in 2017 and 2018. His paintings can be found in important public and private collections worldwide.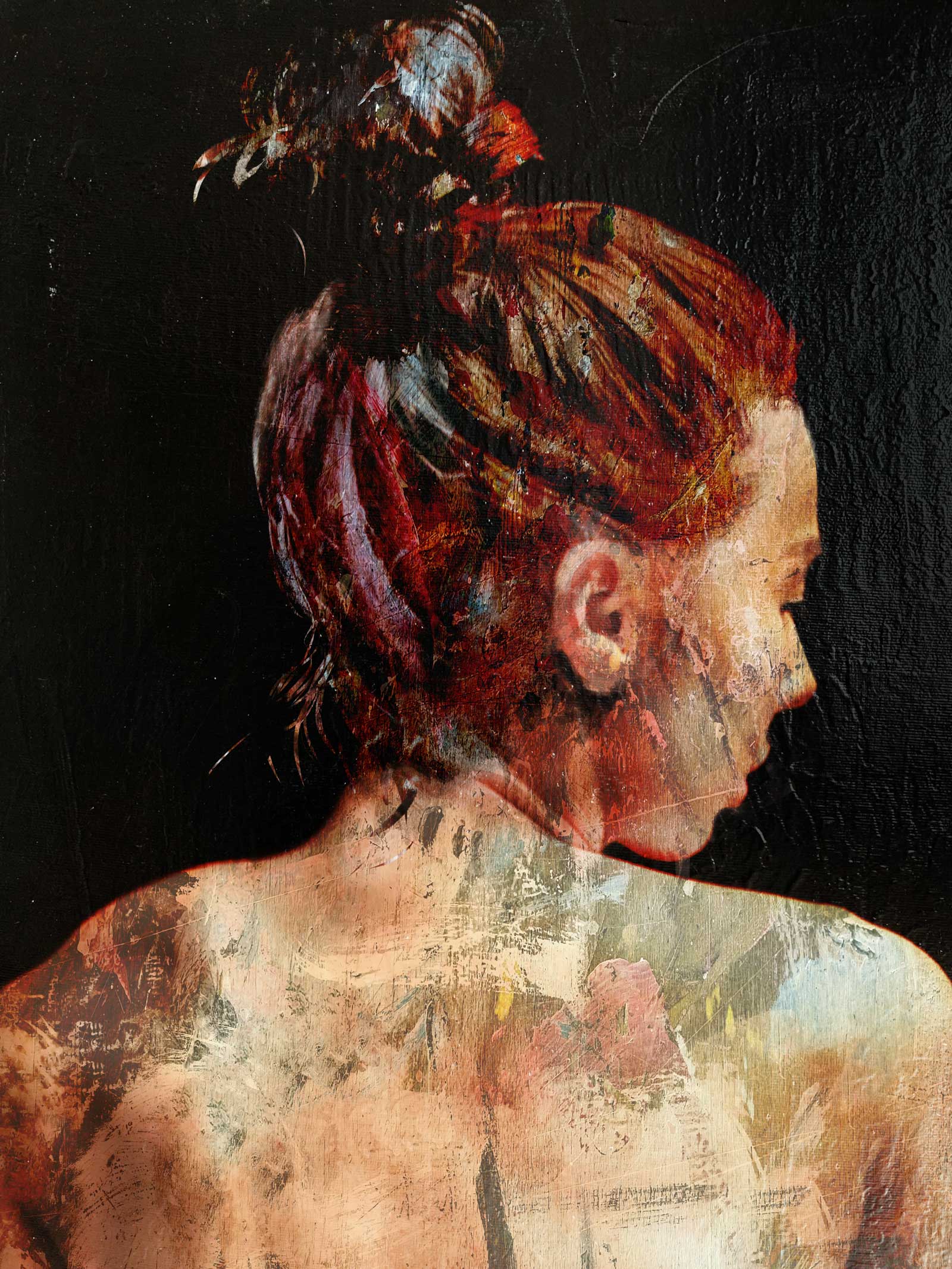 Moschetta's work has been described as a mix of different styles, ranging from abstract to figurative, from surreal to realistic. What characterises his works is the search for a balance between the harmony of forms and the vibrancy of colours, which gives his creations a positive and unique energy. In conclusion, Dario Moschetta is a very talented and successful Italian artist who has gained international recognition for his ability to create works of art that combine technique and aesthetics in a unique and original way.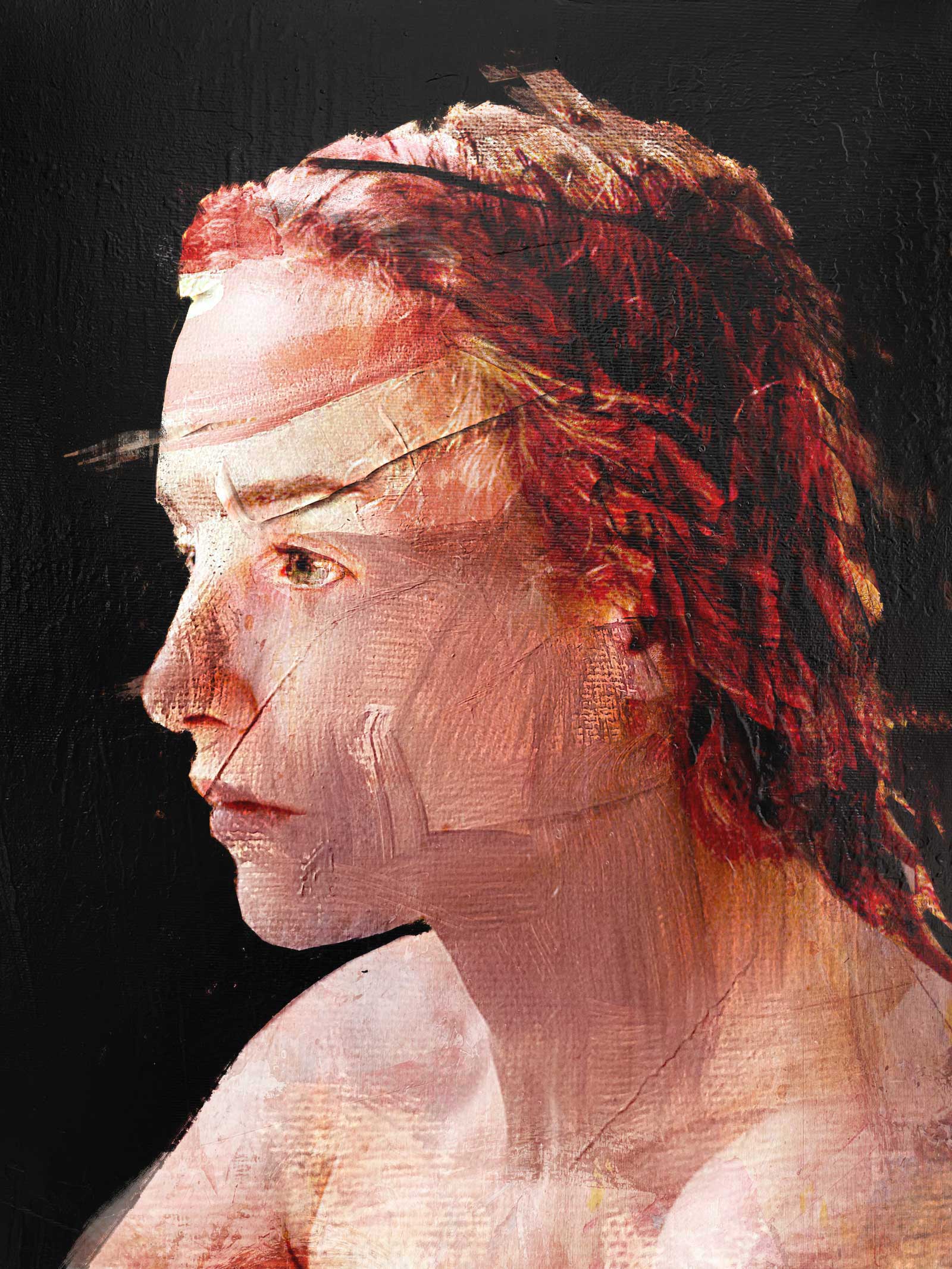 What's your artistic background?
I have been mainly self-taught for as long as I can remember. I started drawing as a child and continue to do so. Besides drawing, I paint and experiment with new ways of representing subjects on canvas. For about a decade now, in addition to using acrylic paints and brushes, I have been exploring the potential of computers and new printing technologies to mix them with traditional techniques.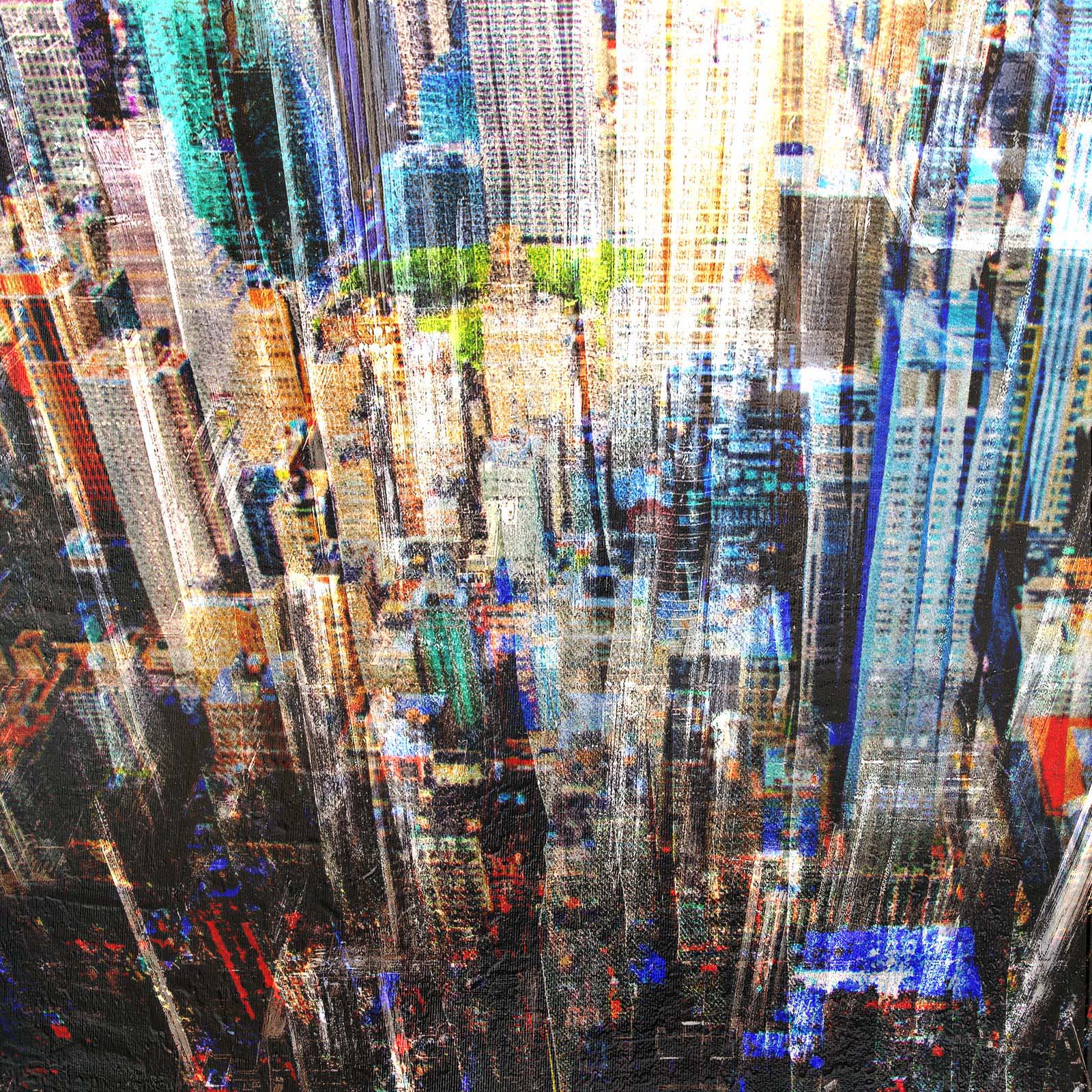 What's integral to the work of an artist?
Today, the most important thing, in my opinion, for an artist is to search for new ways to make art, to evolve what artists have long used as a medium, to go beyond the use of colors in tube and brushes. In the past, few have done this, but now thanks to new technologies, the search for new materials and visual systems may be within everyone's reach if they want to make something artistic that will stand the test of time.
What role does the artist have in society?
The artist looks at the world in a very personal way, with a different sensitivity. The artist sells, otherwise he could not make a living, but in a way he gives everyone something beautiful, or at the very least, original. He offers a different look at what surrounds us. It reminds everyone that what we see is beautiful and we must preserve it.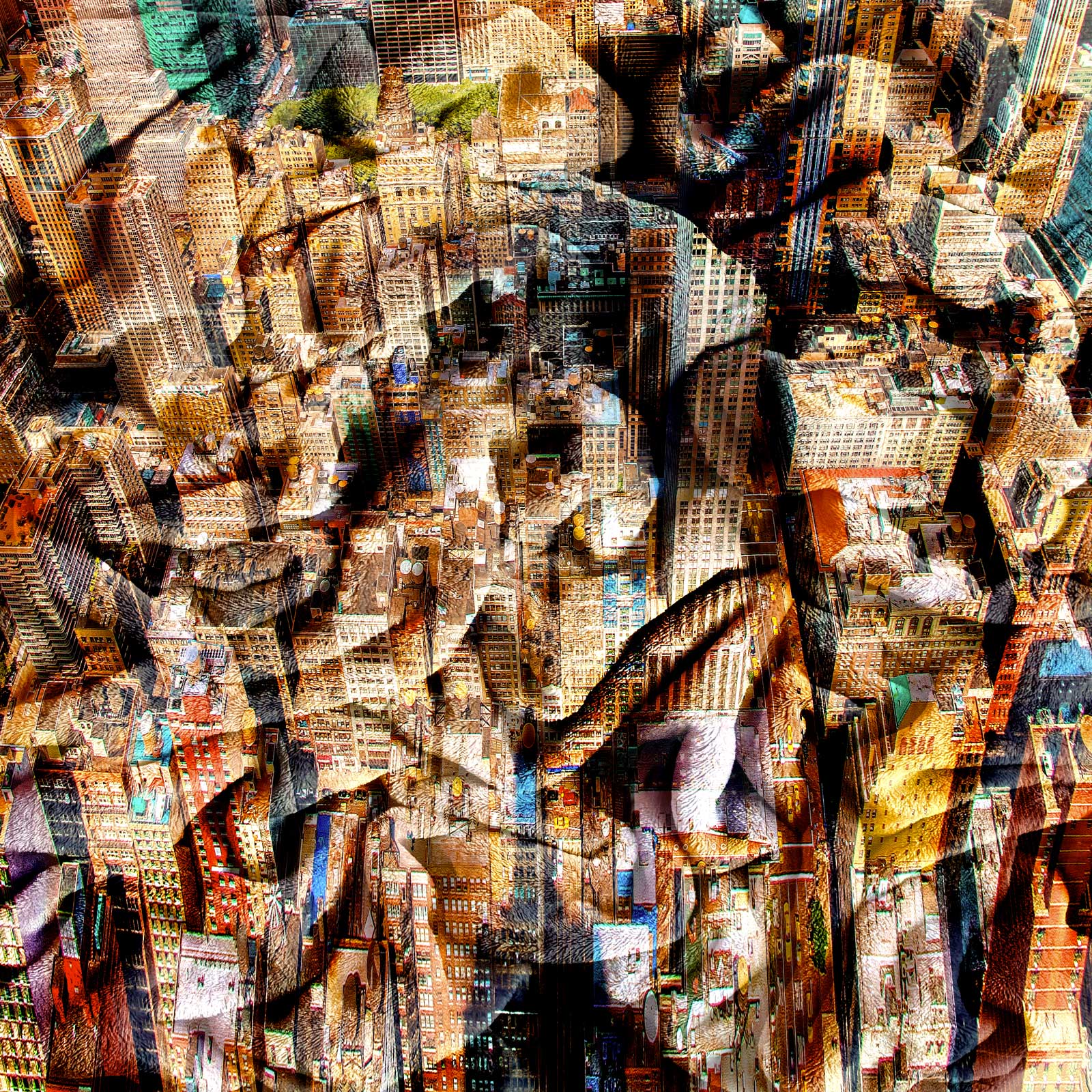 What art do you most identify with?
Contemporary art, I use a mix of traditional methods and new technologies such as printing and collage.
What themes do you pursue?
Mainly portraits, re-workings of classical sculptures of absolute beauty and city views
What's your favourite art work?
There is no favourite work of mine, I really like a large artwork depicting a bust of Napoleon by Canova, reworked in a modern key.
Describe a real-life situation that inspired you?
Any exhibition of marble or plaster sculptures, for example a visit to the 'gipsoteca di Possagno', the birthplace of Antonio Canova, not far from my house.
What jobs have you done other than being an artist?
For years I worked at the family business as a technical employee.
Why art?
Because that is what I like to do, to describe reality in a new and different way, be it a portrait or a landscape.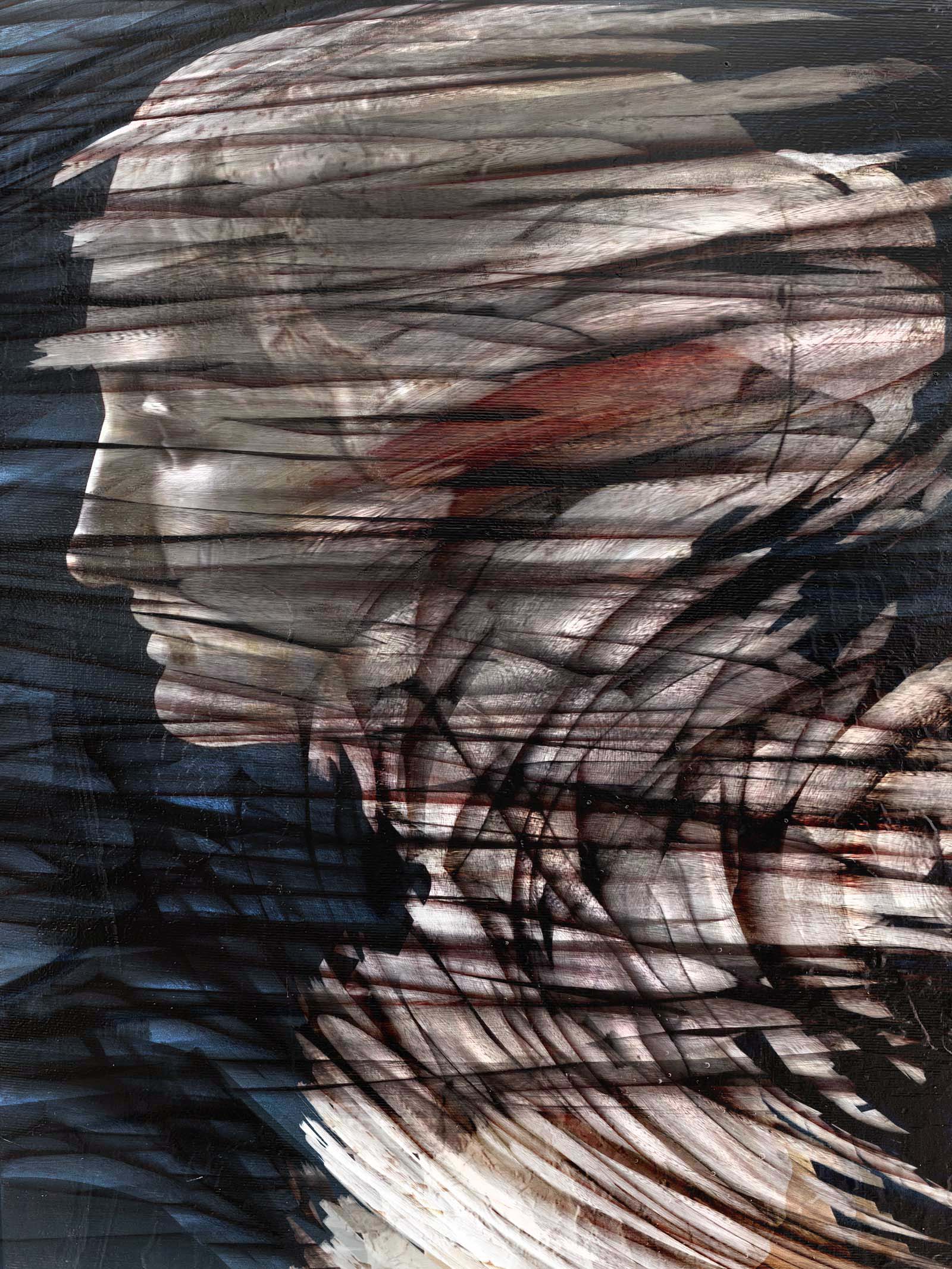 What is an artistic outlook on life?
Knowing how to see what is beautiful around us, making something beautiful, always being amazed even by things already seen, loving nature and respecting it.
What memorable responses have you had to your work?
Definitely travelling to fairs, exhibitions, installing artworks in houses in faraway places, meeting people from other countries with a different culture.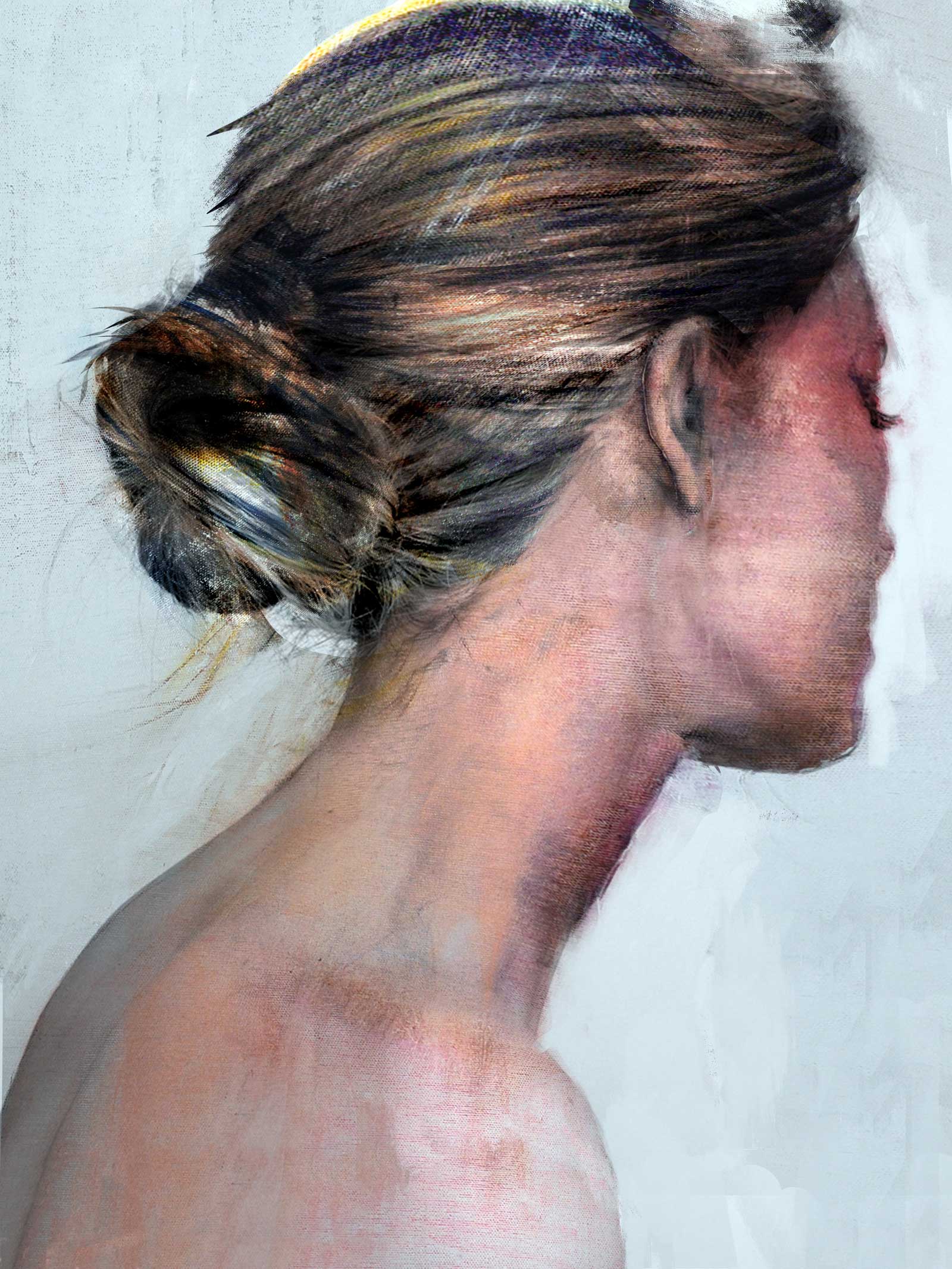 What food, drink, song inspires you?
Drink: a typical Italian drink from my part of Italy: the Spritz (Campari, Prosecco, water). Food: Sushi. Music varies over time, lately music heard in a few films: Mascagni's "Cavalleria rusticana" heard in Martin Scorsese's Raging Bull, Donovan's "Hurdy Gurdy man" heard in Zodiac, music by Ludwig Göransson and Hans Zimmer for Christopher Nolan's films, etc.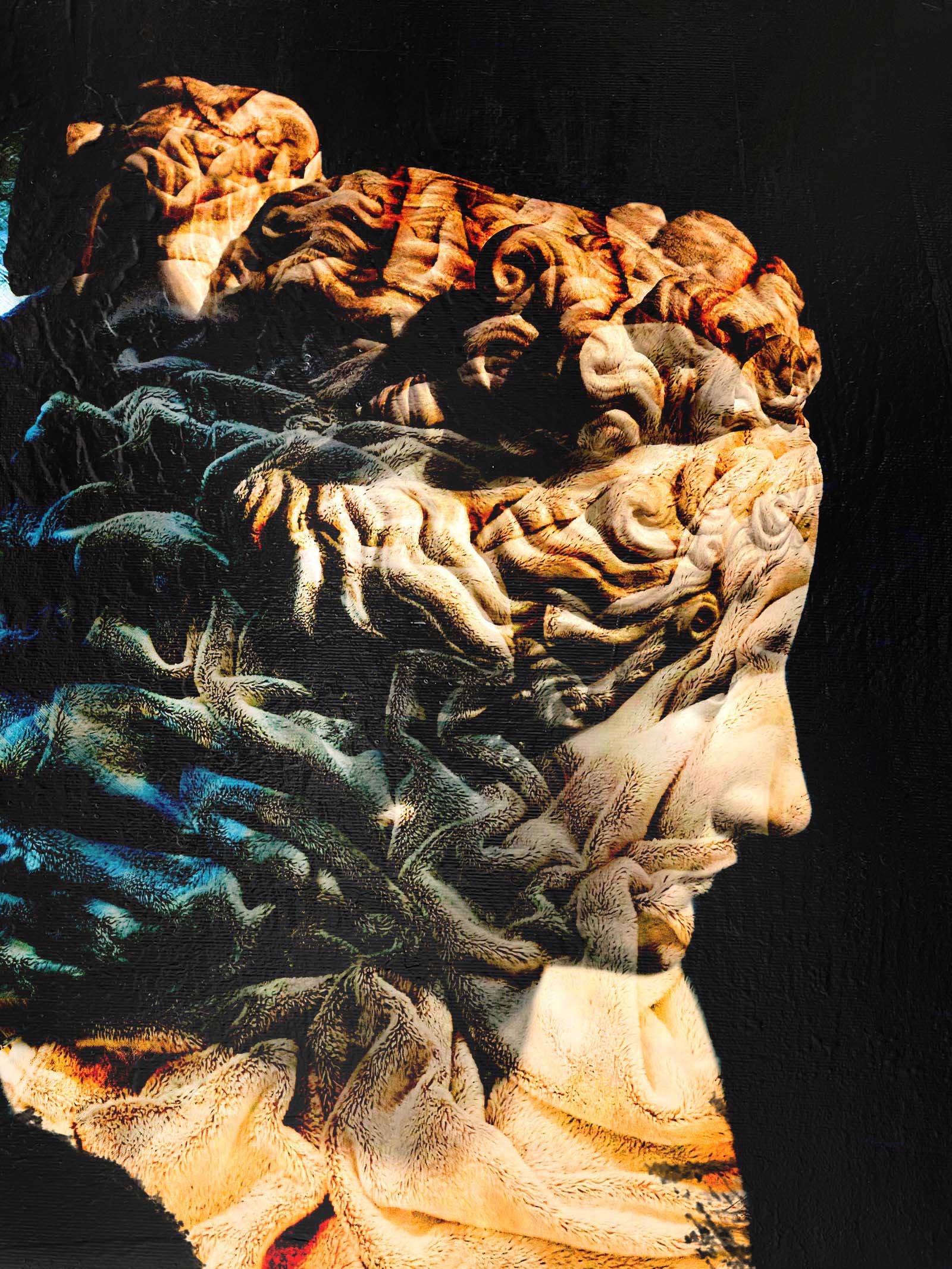 Is the artistic life lonely? What do you do to counteract it?
It is a lonely job, but this does not weigh me down, in fact it is almost a meditation. But I listen to music and sometimes I go out to dinner.
What do you dislike about the art world?
Art galleries that do not want to exhibit my artworks because I am not famous enough.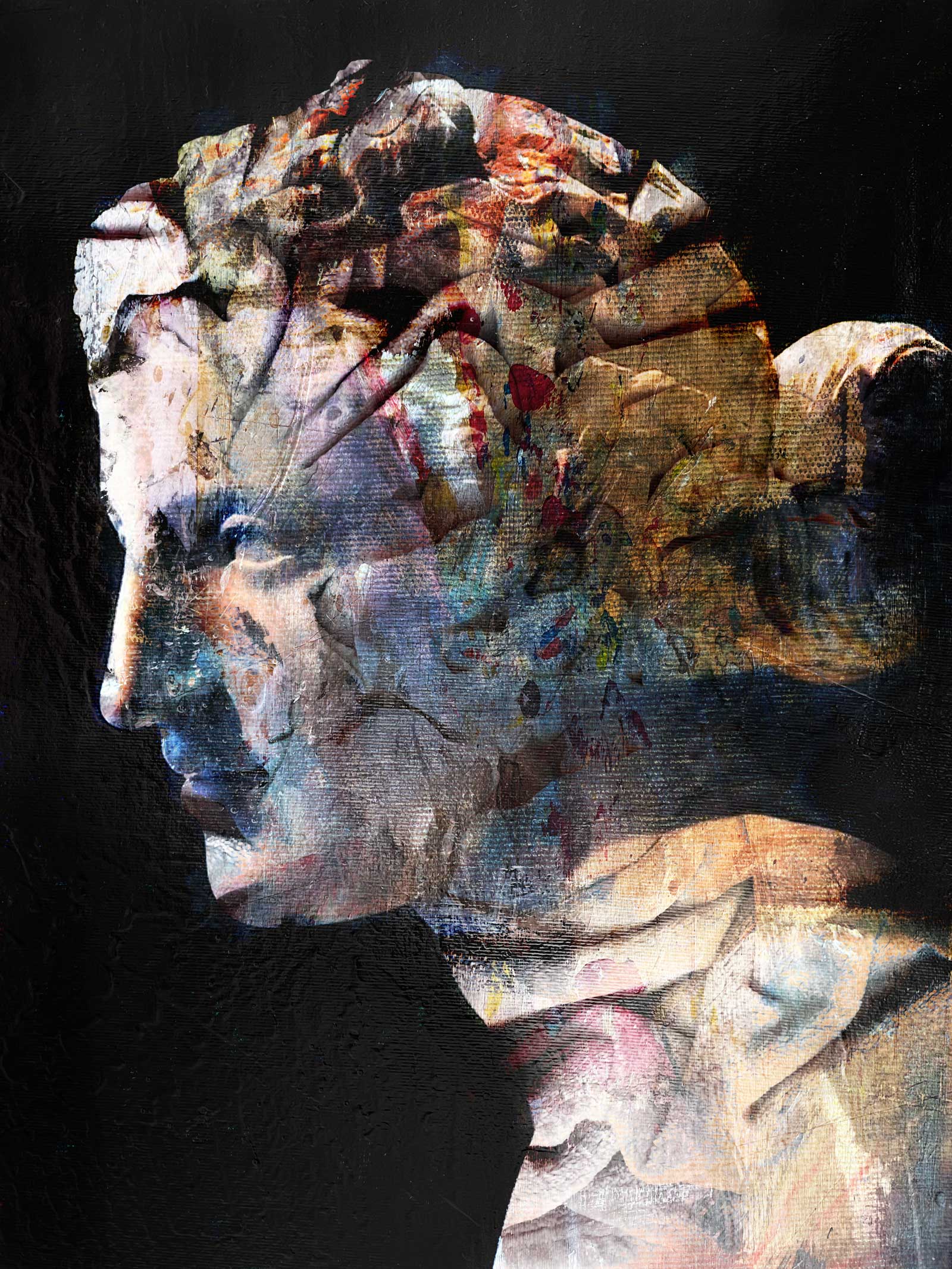 What do you dislike about your work?
I enjoy every single aspect of my work, it is what I have aspired to for years and I hope I will continue to do so in the future.
What do you like about your work?
I like to think of new ways of making artworks, try new tools and new materials.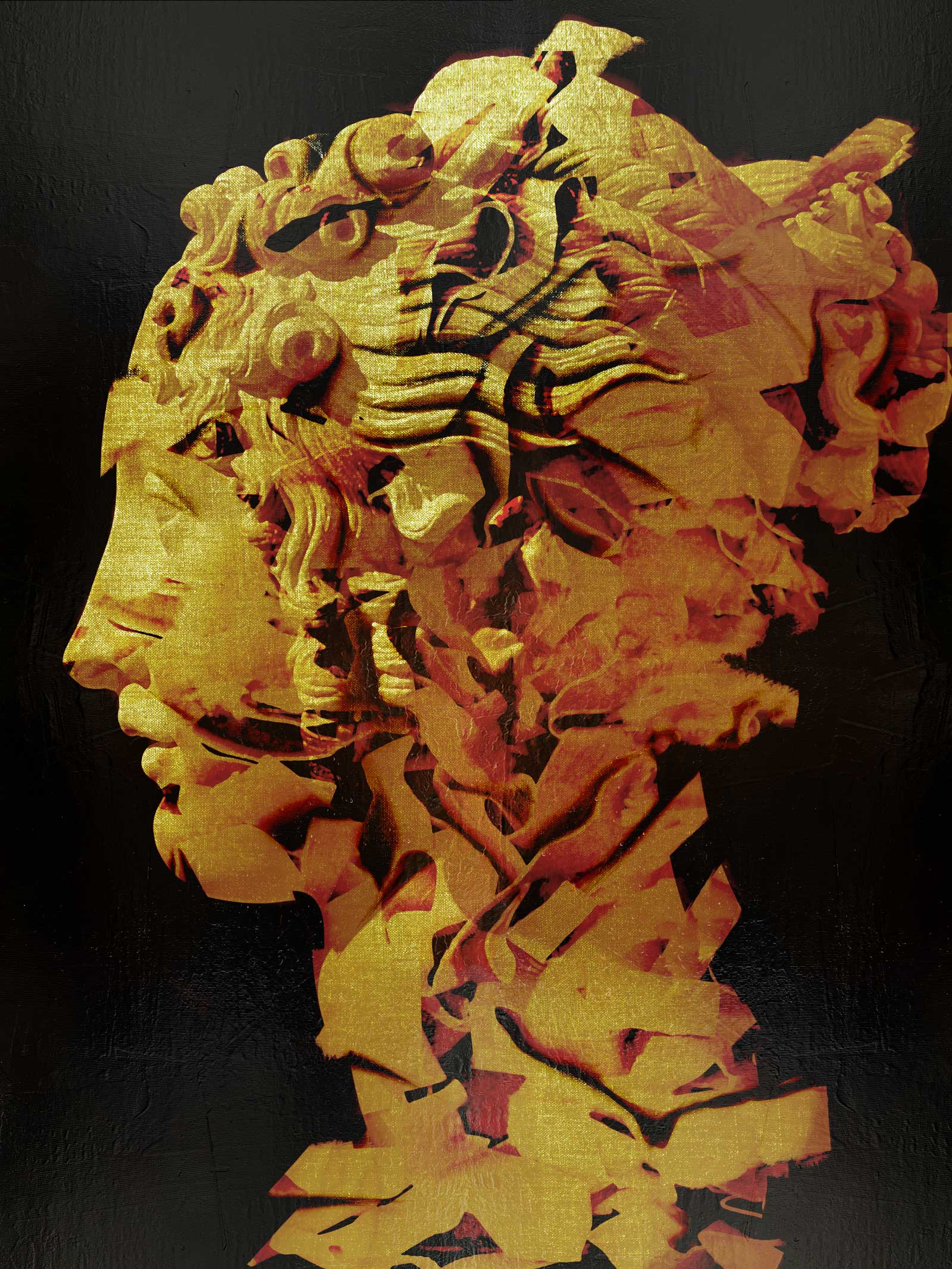 Should art be funded?
It can be useful if those who finance do not impose styles, formats, subjects. Otherwise, it is better to take risks with one's own resources and be free. In both cases, however, it is difficult.
What role does arts funding have?
Make artists create in freedom by doing it as a full-time job. This is the only way to open up a new world.
What is your dream project?
An important exhibition, in an appropriate space, in a city I like.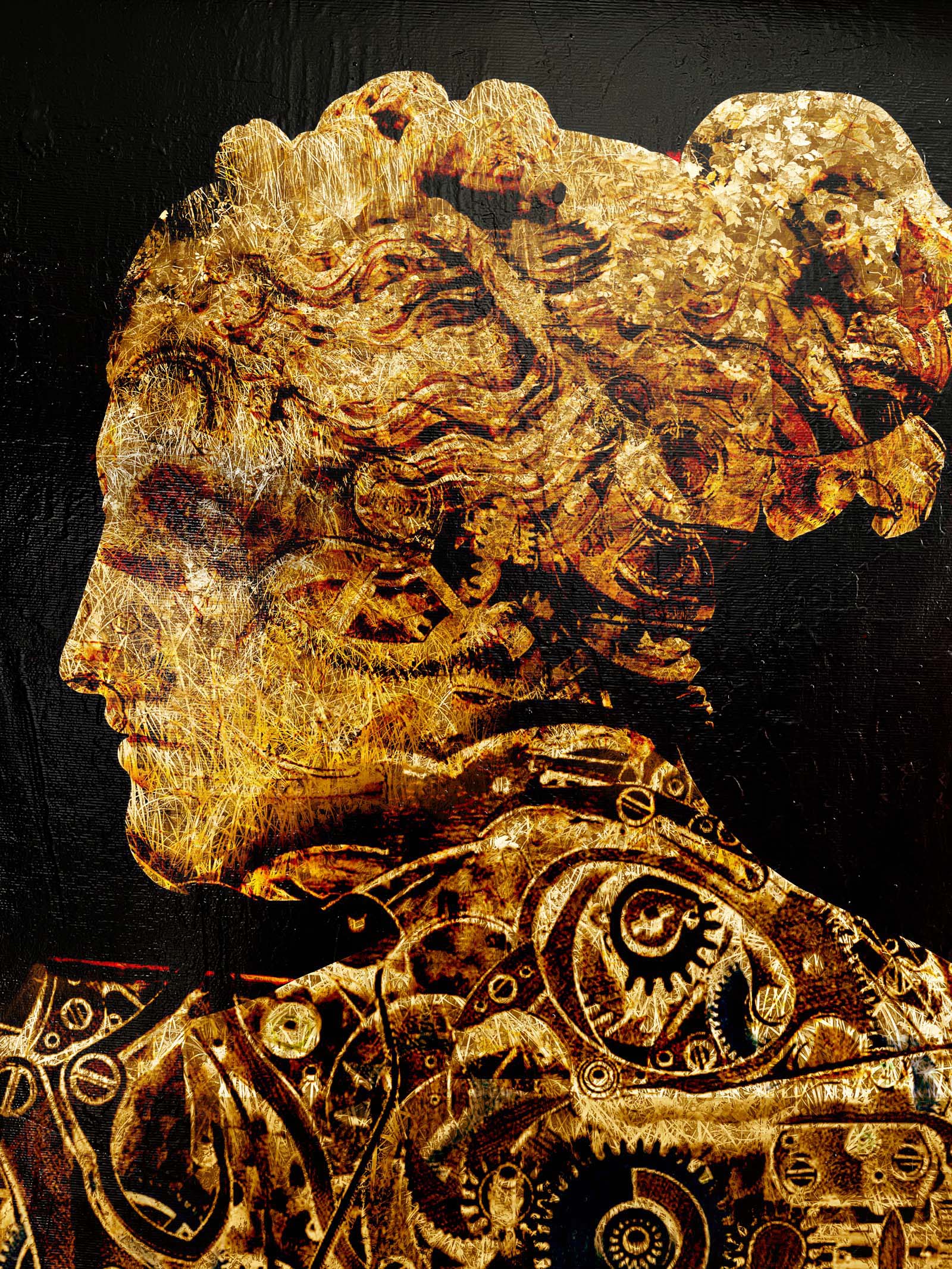 Name three artists you'd like to be compared to.
Compared to no one, I like different artists of course, but everyone has their own style. I would like to say something new even if it seems impossible.
Favourite or most inspirational place ?
The woods where you can find paths to walk, like those near my home on Mount Grappa, in my land.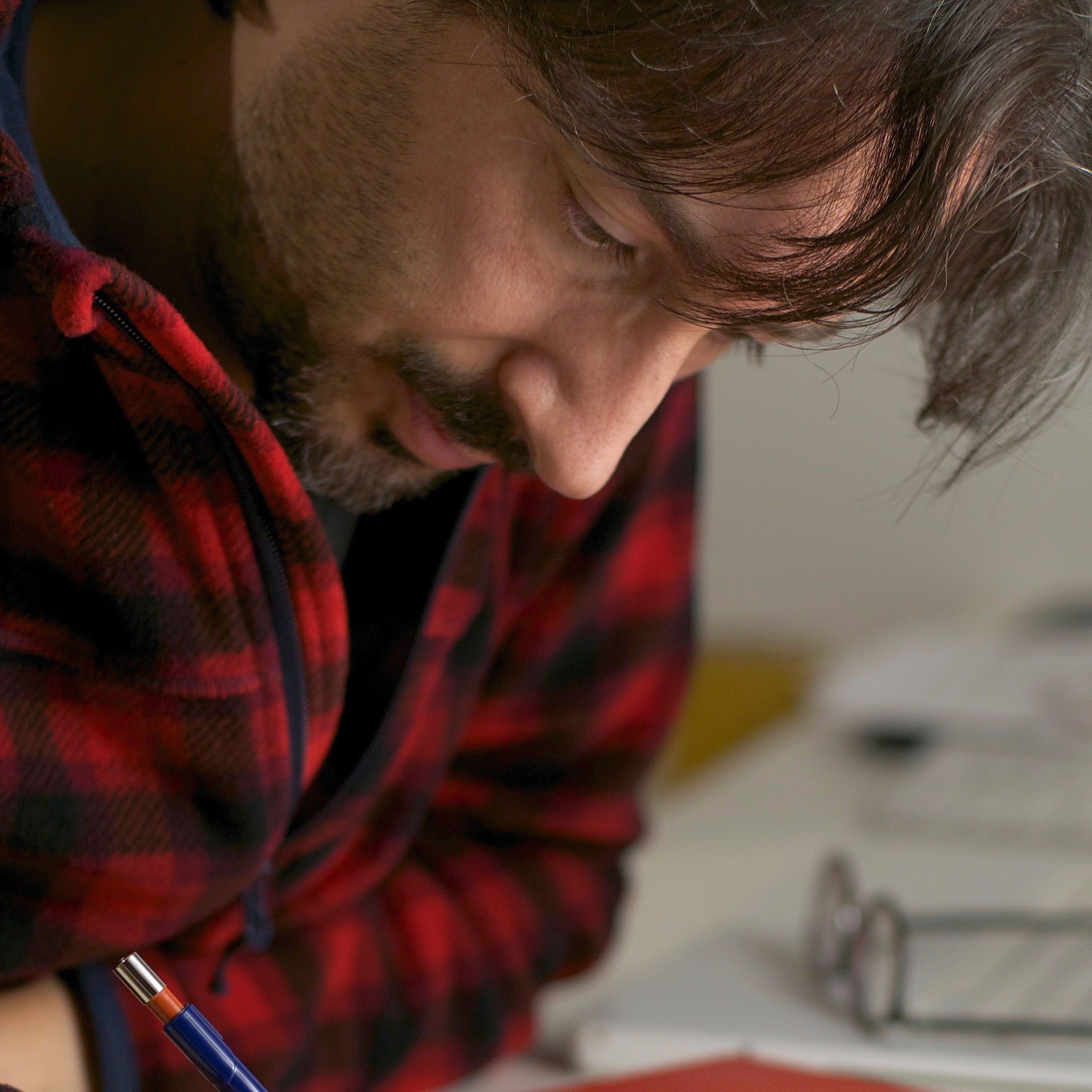 What's the best piece of advice you've been given?
Not to work in a place you don't like, not to deal with people you don't like, not to waste your time working on a project you don't feel is yours.
Professionally, what's your goal?
To work as a full-time artist for the rest of my life, with my own space and time.
future plans?
A big exhibition, a fair, going to see Francis Bacon's studio in Dublin, making a film.