Gautam Anand attended Delhi's Modern School, graduated with honours in history from St. Stephen's College, and is an alumnus of Cornell University. He began his journey with ITC in 1980 as a management trainee. Instrumental in the commissioning of ITC Kakatiya, Hyderabad; a property which he headed as General Manager for five years, prior to this Gautam also gathered extensive experience at the Sheraton Hotels in Hong Kong, Bangkok and San Francisco.
In 2000, he took charge of ITC Maurya, New Delhi, as Vice President and General Manager. He later moved to the Divisional Head Office to head a cross-functional team as Vice President – Operational Support & Quality. Till recently, Executive Vice President, ITC Hotels, he oversaw quality bench marking, project completion and pre-opening operations with a defined allegiance to quality, he also supervised the Divisions Product Committee.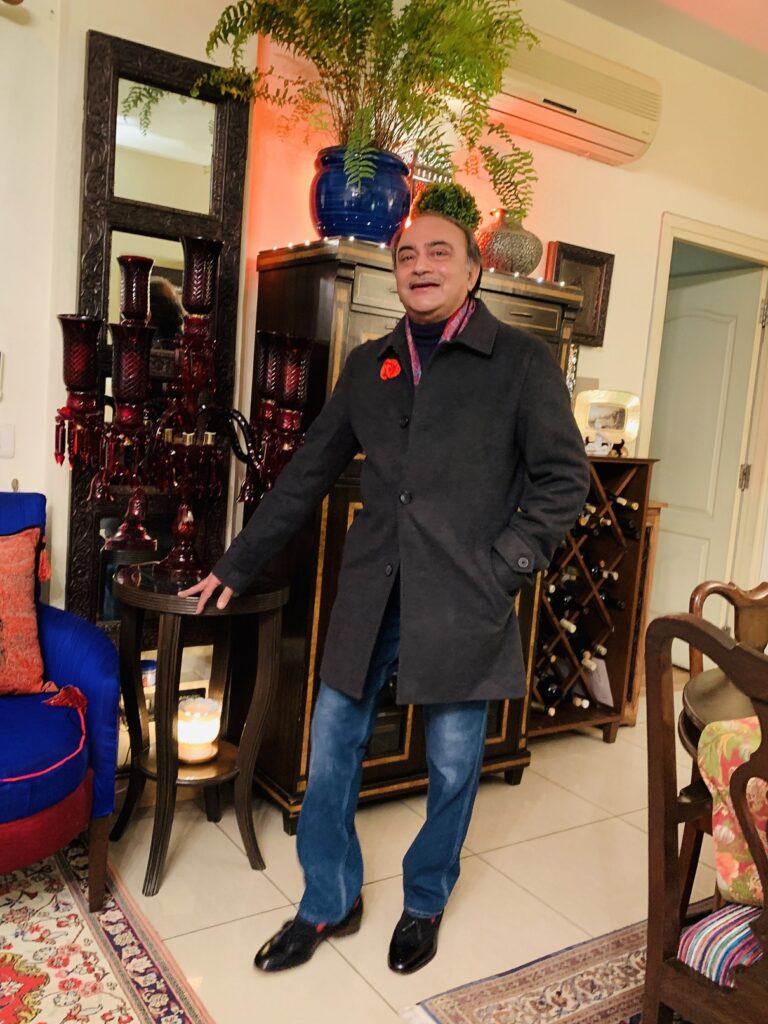 Author of his own blog, Hindavi, Kitchens of India History (www.kitchensofindianhistory.com), Gautam's interest in being a hobby historian has also enabled him to be the founding Vice President of the Cuisine Society of India as well as advisor to the Experience India Society. A guiding light in the public-private partnership sector, he has enabled Indian Cuisine and experiences at Los Angeles, New York, Frankfurt, Berlin, and St Petersburg as well as at the World Economic Forum at Davos. He also spearheaded a multi-chain initiative at 'Make in India' forums at Hanover, Germany and Mumbai.
 He is also Founding Trustee of the Cuisine India Foundation, an initiative that makes forays into quality Indian cuisine research and its dissemination on a global platform. The current focus is on Himalayan Cuisine. Basis the belief Mata Bhumih Putroham Prithivyah: 'Earth is my mother; I am her son.' It represents for the world a Renaissance of the Third Plate. What is good for the earth is good for humanity.
With a fondness of language, he scripts Hindustani poetry under the pen-name Sharrar. He was nominated by 'Asia Food Congress & Awards' for 'Most influential Food Industry Professional' and 'Hospitality Super Star' in 2020. Gautam is currently co-authoring a book on the Collection of India's heirloom recipes/stories.
2020 and 2021 were challenging years for the hospitality industry. In your opinion, how will travel/food trends change in 2022?

In a time of extraordinary challenges, when COVID-19 seems like just the prequel to the global climate crisis, we need to assume the best in one another. As a hobby historian, I can't say I'm optimistic, but I am hopeful because hope impels us to act. There's an old quote that I can't get out of my head these past few weeks. It's from Milton Friedman, one of the most influential economists of the 20th century. In 1982, he wrote, "Only a crisis–actual or perceived–produces real change. When that crisis occurs, the actions that are taken depend on the ideas that are lying around."
Some of these are ;
We sense that 'normal' isn't coming back, that we are being born into a new normal: a new kind of society, a new relationship to its people's, a new experience of humanity. In this new normal, as society resets its priorities in health, safety, and hygiene and inaugurates a new age of service, with low/ no-touch sanitized protocols coupled with social and physical distancing (safe-distancing) as a new way of life, contact-light safe distanced service does not entail the pestilence of that service. Since time immemorial, the respectful  'Namaste' as a gesture of greeting oneness of heart and mind, has stood testimony to this supreme respect. Its no-touch (safe distanced) warmth has never really been overwhelmed by the handshake. The principle of good service is not the outcome of close physical touch, service can and must always touch the heart, redefining service excellence as one that is seldom heard, seldom seen, never touched, yet always felt, deep down in the heart with compassion and empathy.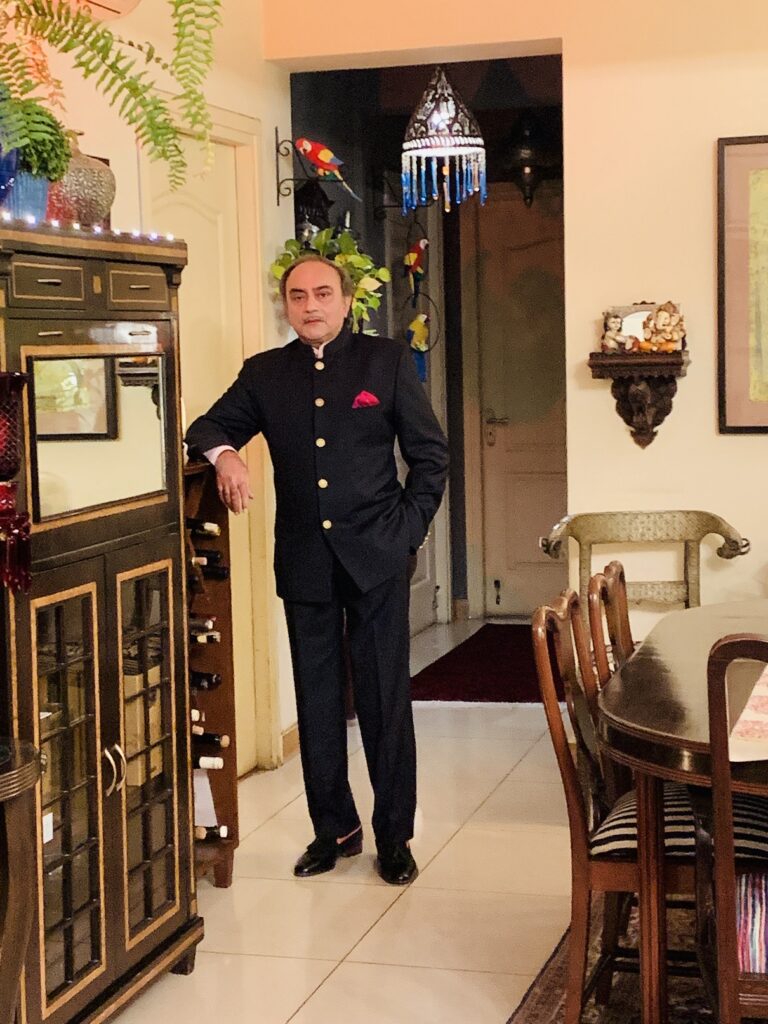 At work, which is your most challenging activity and why?
Attitude is vital to a service professional.  Men and women should be judged by their aptitude and attitude, not their altitude in life. Kindness is a virtue, brusqueness is a disgrace. Notwithstanding the focus on product, people process and technology, without a positive attitude, the outcome is questionable. Only a company that has cultural roots fosters great service and experiences.

How important is it for a hotel to have a solid gastronomic offering?
It's a natural law of cause and effect, food and beverage offerings are inseparable from the hotel business. Lodging without food is a motel, for a hotel to be a great institution it must demonstrate a local and global cuisine culture. Great cuisine is a pull, along with beverage. Brands that fail to recognize this truth are just ordinary lodging options.
Was a career in the hospitality industry something you always dreamt of?  What is your advice to those aspiring to work in the same industry?
Mine was circumstantial, post my history honors at St Stephan's College, opportunities from ITC came beckoning. We must enjoy the hotel business. It's a way of life, a lifestyle like all noble professions. Requires time and personal sacrifice. If you don't, walk away.
Which cities are your favourites for: 1) food 2) history 3) fashion?
New Delhi, New Delhi, New Delhi.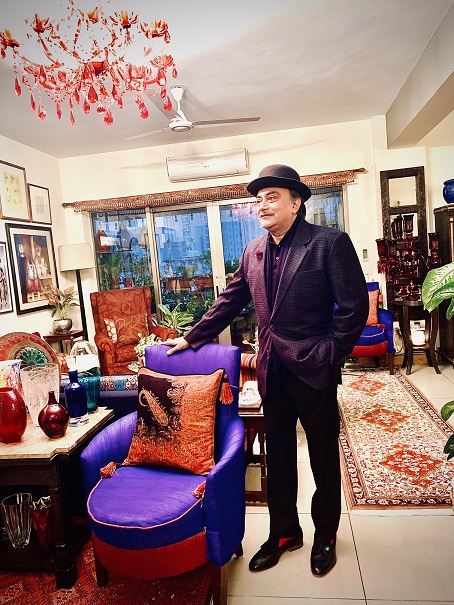 Tell us about the Cuisine India Foundation and what does it represent?
Its objective is to promote India's culture as a cuisine, internationally and locally. Incredible cuisine from Incredible India.
What would you do if you weren't in the hospitality industry?
Possibly teach Medieval Indian History.  (At my alma mater).
 When are you happiest?
In the mountains or while gardening.
You've had such a successful career – what would you say has been your career highlight?
Every moment was amazing. Running the ITC Maurya was great. However, what is hopefully a legacy is; Building brands for ITC hotels. Eg. Ottimo, Royal Vega, Dumpukht Begum's, Fabelle Chocolates, Delhi Pavilion, Yi Jing, India Room, Edo Golf Bar, Dublin, Etc.
Given the present scenario, tell us your prediction about the hotel and restaurant industry in India.
This couplet by the Great Faiz Ahmed Faiz sums up my belief and optimism.
"Dil na-ummed to nahi na-Kaam hi to hai, lambii hain Gam ki sham magar sham hi to hai."
The heart isn't hopeless, it's only disappointed.  Lengthy are my evening grieves but actually, they are just evenings.